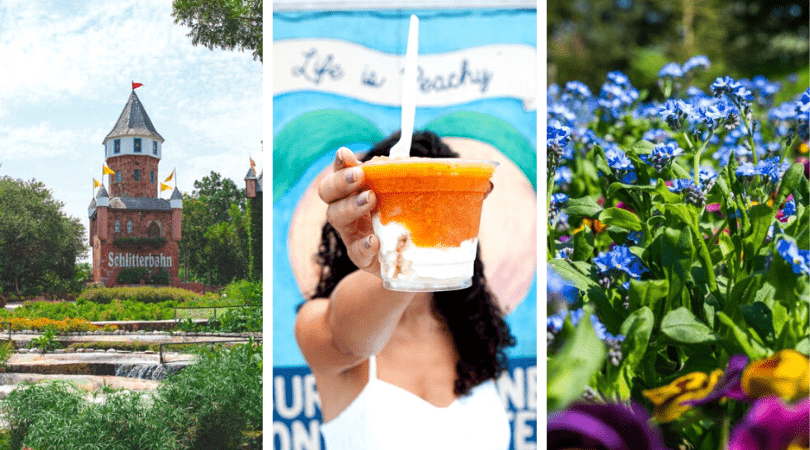 As the second largest state in the U.S., Texas boasts a myriad of fun, engaging, and delightful activities! With numerous nature preserves and city parks, zoos and wildlife centers, homemade ice cream and Texas BBQ, there's something here for all ages. If you're looking for a family-friendly getaway near Dallas, here's a collection of activities that will make for a memorable trip that both parents and their kiddos will love. For some summertime fun, try out a lake getaway or go camping at a state park with the whole family right here in Texas!
Fort Worth (30 minutes)
The Fort Worth Nature Center is the perfect place to get wiggles out and enjoy the flora and fauna of North Central Texas. It covers 3,621-acres of stunning prairies, forests, and wetlands and over 20-miles of hiking trails. For a more exotic experience, check out the Fort Worth Zoo where the kids can feed giraffes, touch stingrays, hop aboard the Yellow Rose Express Train, and so much more! The zoo has over 7,000 animals and also includes a world-famous reptile collection. If you need somewhere to cool off, Fort Worth has a great downtown area with fountains to splash in at Sundance Square. The square also has a variety of shops and restaurants. Or check out Seaquest Aquarium, which boasts animals from five different continents that you can feed and interact with.
North Richland Hills (30 minutes)
Adventure World Playground in North Richland Hills is the perfect place if your littles love to explore! This shaded, woodland-themed park has all-ability play structures in addition to a boardwalk, walking trails, an observation area, and picnic tables. To get even more energy out, Airborne Trampoline Park is a great place with open jump trampolines, dodgeball, obstacle courses, and more! The park has an 8 & under area if your littles aren't quite ready for the bigger trampolines. If water parks are more your style, NRH20 Waterpark in North Richland Hills is a 17-acre park with 23 attractions ranging from an aquatic playground, pools, slides, and more!
Grapevine (30 minutes)
Grapevine has a variety of activities to discover. Have a train enthusiast in the family? Check out Vintage Railroad, located near Dallas in downtown Grapevine, where you can ride in historic 1920's Victorian coaches. Afterwards, take the kids to Acorn Woods Park where they can fish, walk the trails, and enjoy the beautiful trees. For more outdoor adventure, Grapevine Lake is an excellent place for boating, swimming, fishing, biking, hiking, and camping. The lake also has numerous playgrounds. Or, have some fun at Main Event Grapevine which features bowling, mini golf, arcade games, laser tag, and billiards. The family can also venture through the extreme indoor ropes course or take a whack at virtual reality.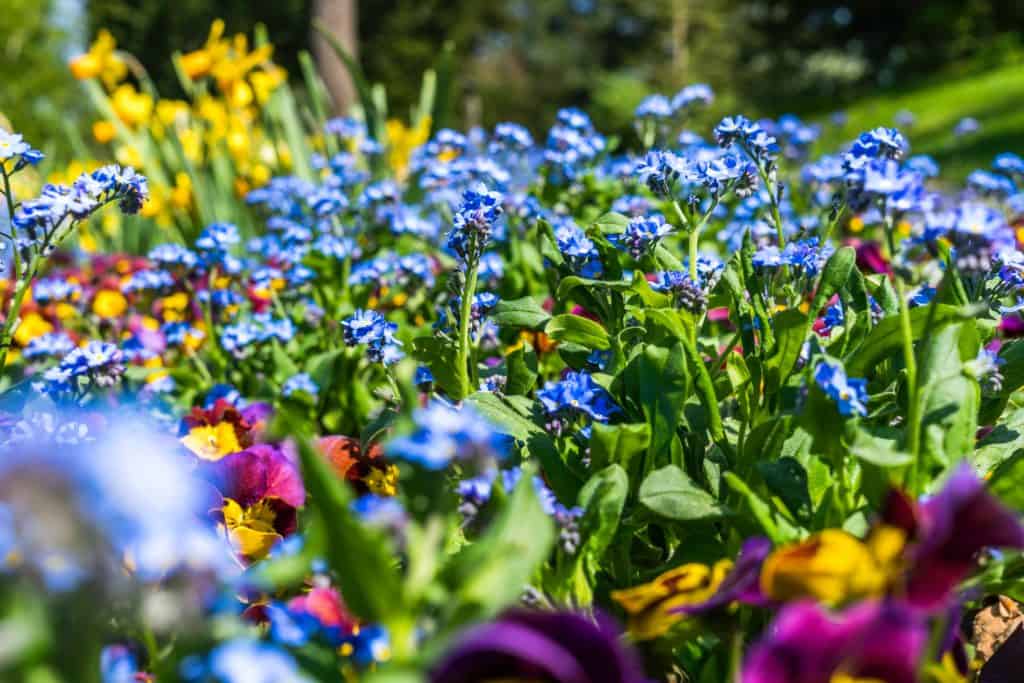 Farmers Branch (30 minutes)
Take a step back in time at the Farmers Branch Historical Park, a historic house museum that includes numerous historical structures to ramble through. Here, the kids can learn about the history of the area and what life was like between 1840 and 1940. Farmers Branch also has a beautiful nature preserve, the John F. Burke Nature Preserve, which sits on acres of forests and wetlands. This is a great place to nature watch and learn about the wildlife habitats in the area. If it's a hot day, treat the kids to the Farmers Branch Aquatic Center, which has an indoor pool in addition to a water park that features water slides, a lazy river, and an aquatic playground! It's the perfect family-friendly place to cool off and enjoy time together.
McKinney (30 minutes)
Bonnie Wenk Park is a great, budget-friendly destination in McKinney. The park features an all-abilities playground in addition to a fishing pond, amphitheater, fitness court, and numerous hiking and biking trails. If the kids enjoy the great outdoors, the Heard Natural Science Museum & Wildlife Sanctuary also offers time in nature where they can dig for fossils, explore nature trails, complete a ropes course, and canoe. The 289-acre preserve also has a pioneer village, an animal encounter trail, and a butterfly garden. Afterwards, check out Play Street Museum, a children's museum, where the kids can "milk" a cow or take a stroll through a town that's just their size! Or visit historic downtown McKinney with its numerous shops and restaurants.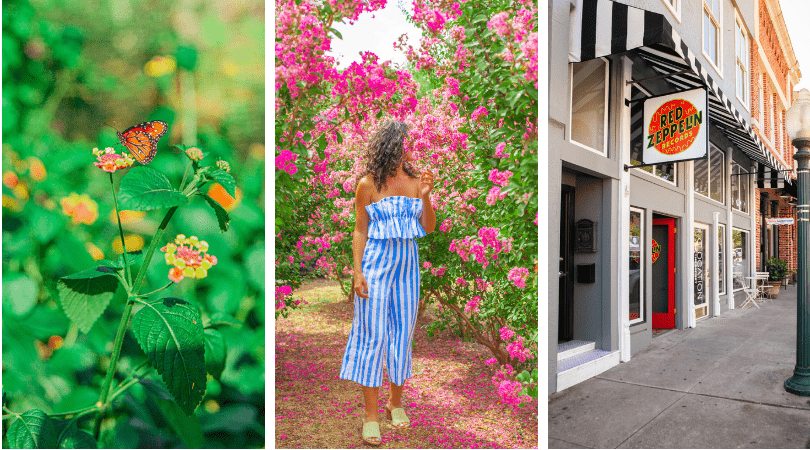 Flower Mound (30 minutes)
Flower Mound has some unique things to do that the whole family will enjoy. Would your kids love bonding with an alpaca? Look no further than Nana's Pacas Alpaca Ranch where 23 alpacas roam the pastures and are ready to get acquainted! Or head downtown and take a stroll through the Riverwalk–a beautiful tree-lined waterway that includes plenty of shops, restaurants, and other spaces. To end the night, check out Cinepolis, a luxury movie theater where you can catch dinner and a movie while sitting in comfy recliners.
Allen (30 minutes)
Allen offers a mix of indoor and outdoor activities, perfect for a wide range of ages. For a fun day of fishing, picnicking, and hiking, Bethany Lakes Park is the place to go. The park has four fishing ponds, complete with a fishing pier, and a play area for the kids. Afterwards, check out Connemara Conservancy which covers 72-acres of native flora and fauna. The whole family will enjoy learning about wildlife habitats and relishing in the beauty of this Texas nature preserve. Or, if your family has a competitive side, round up the kids for a game of bowling, laser tag, and bumper cars at Pinstack Bowling! The family can also scale the 28-foot indoor rock-climbing wall, venture through the high ropes course, and work through the laser maze.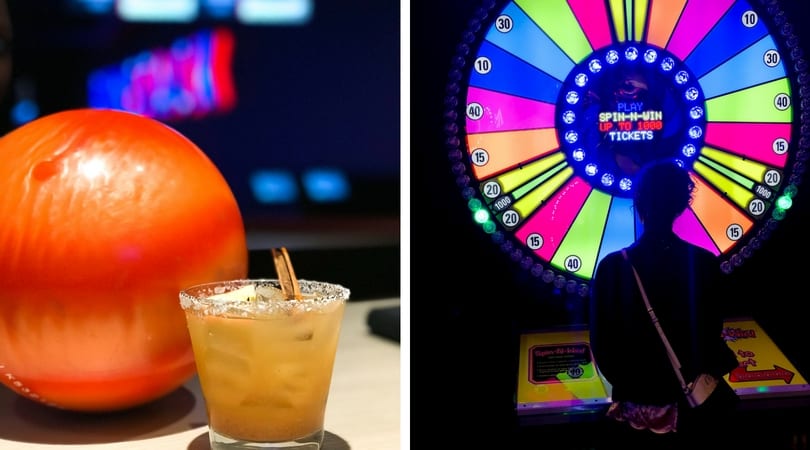 Rowlett (30 minutes)
Rowlett is a great destination for a family-friendly getaway near Dallas. Check out Gatsplat, a fun center where the family can try some low-impact paintballing. You can also take a shot at axe-throwing or have a nerf party. To cool off, pay a visit to the Rowlett Wet Zone, which includes an aquatic playground and slides to splash down. Don't worry, they've got parents covered with the cabanas available to rent for some needed relaxation. Just a few steps away, the Pecan Grove Park is a beautiful place to take the family on a picnic. The park has 27-acres of green space that also includes a playground and walking trails.
Plano (30 minutes)
Have you ever swam in a pool shaped like Texas? The Texas Pool, appropriately named, is a 168,000-gallon saltwater pool molded to the outline of the Lonestar state. The pool features "South Texas," a wading area perfect for small children, in addition to two water slides and a diving board! If you're looking for something free to do, Haggard Park in downtown Plano has a playground, pond, walking path, and grass areas to play in. Located within the park, the Interurban Railway Museum has a variety of exhibits on railways, electricity, the history of Plano, and more. If you need a bite to eat afterwards, just steps away are plenty of restaurants to grab lunch or early dinner in downtown Plano.
Fairview (30 minutes)
Ipic Theater in Fairview is another dine and watch movie theater you don't want to miss. Their "ninja servers" will attend to you at the push of a button, offering unlimited popcorn, blankets, and pillows while you and the family dine. For a little shopping, head over to the Fairview Town Center, which has plenty of other dining options, in addition to a variety of shops. Nearby, Village Green Park is the perfect place for the kids to run around. The park covers 8-acres, featuring a playground, sports courts, walking trails, gazebos, and picnic tables.
Grand Prairie (30 minutes)
Grand Prairie is the perfect getaway if you're looking to cool off this summer. Joe Pool Lake offers the chance to swim, boat, fish, kayak, and waterski, in addition to hiking, biking, and camping. If the weather isn't good, the family can still make a splash at the Epic Waters Indoor Water Park, an 80,000 square-foot space. The kids will have a blast soaring down the 11 waterslides and playing on the aquatic playground. Or, if the family enjoys shopping, check out Traders Village, a flea market open every Saturday and Sunday, where thousands of dealers come together to sell a wide variety of items that will peak everyone's interest.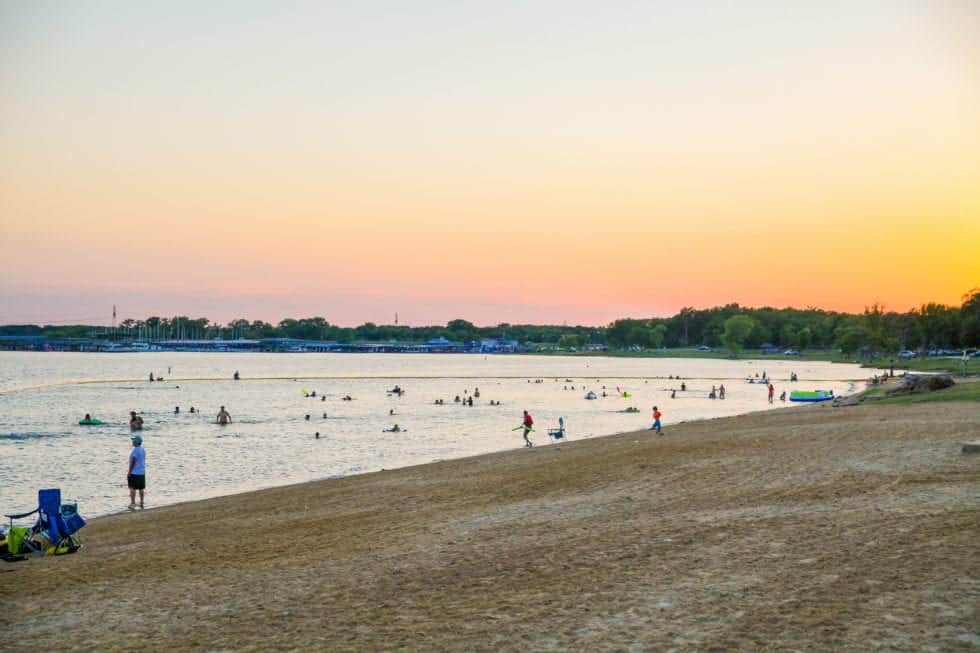 Addison (30 minutes)
If one of your littles aspires to be a pilot, look no further than the Cavanaugh Flight Museum in Addison! On a self-guided tour, they can revel in the historic planes on display and learn all about aviation. To get some wiggles out, head over to Addison Circle Park–a 10-acre park that includes a splash pad, fountains, and lots of open space to run. The park also has walking paths, pavilions, and hosts numerous events throughout the year. To end the day, take a whack at ping pong at Bowlero Dallas, where the family can also bowl, play at the arcade, and enjoy the lounge area.
Rockwall (30 minutes)
Urban Air Adventure Park in Rockwall is your answer to getting the kids' energy out. This park features trampolines (including a 7 & under area), climbing walls, a ropes course, laser tag, and a playground. The kids can also experience indoor skydiving or play a game of bowling! If the family prefers time outside, Sail with Scott is a memorable activity where you can take a daytime cruise, lasting one hour, on beautiful Lake Ray Hubbard. Afterwards, grab dinner at Gloria's Latin Cuisine (a Salvadoran & Tex-Mex restaurant that is family-friendly) and then swirl up some frozen yogurt at Twisty Treats to end the day on a sweet note.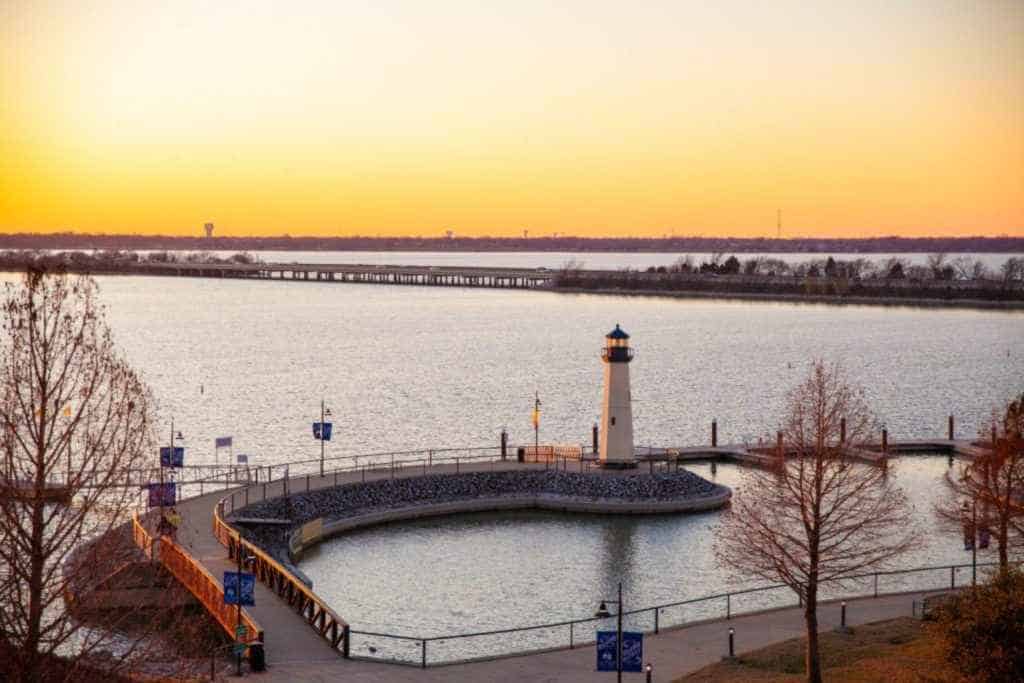 Coppell (30 minutes)
Coppell is an excellent destination to explore the great outdoors. Coppell Nature Park, situated within Wagon Wheel Park, is a 66-acre park with over 5-miles of trails. Here, the kids will love exploring and nature watching. Afterwards, stop by Andrew Brown East Park, which has a playground in addition to softball, volleyball, and basketball courts for your sports lovers. The park also has a fishing pier if you feel like casting a line. For a more adventurous activity, book a kayak river tour with Trinity River Kayak to explore Texas by water. The river trips are 2-3 hours and recommended for kids 5 and up.
Ennis (30 minutes)
Along with its Bluebonnet Market, Polka Festival, and other festivities, Ennis has a variety of things to do. Take the kids out to the Texas Motorplex to experience the excitement and sensations of a drag race! Or catch a film at Galaxy Drive-In, open seven days a week, where the kids can experience their first drive-in movie. If you're looking for something free to do, Minnie McDowal Park has kid-friendly activities, including a water feature and rocks to climb, in addition to unique sculpture art. Throughout the year, the park also has live concerts and other events that the whole family will love.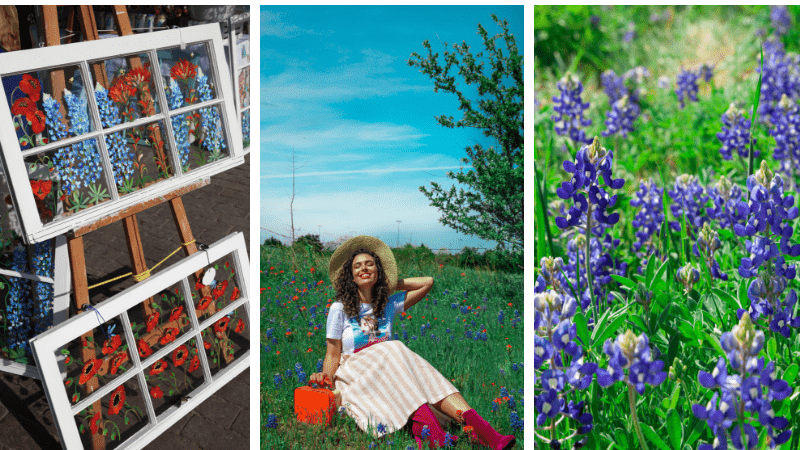 Lewisville (30 minutes)
Lewisville has a variety of activities for families, whether you prefer to be indoors or outdoors. Lake Lewisville offers swimming, fishing, boating, water skiing, hiking, and more! If you need a place to stay, reserve a cabin or check out the numerous campsites at the lake. For time inside, Interskate Roller Rink is the perfect place to get groovy and practice your skating moves. If the kids are new to skating, the roller rink also offers skating lessons for all ages. Or, if you have an animal lover in the family, cuddle up with the cutest cats at Charming Cat Corner. This cat lounge (and adoption center) is located in the Music City Mall and is a fun way to connect with animals.
Southlake (30 minutes)
Does the family love to ride horses? Marshall Creek Ranch in Southlake has over 39-miles of trails to explore by horseback! Along the way, you may be able to spot deer, coyotes, and other wildlife. The Bob Jones Nature Center & Preserve is also a beautiful place to enjoy nature, featuring 700-acres of wildlife habitats and over 20-miles of trails. If you'd rather be indoors, Urban Air Adventure & Trampoline Park is a great place to go. The park includes trampolines, as well as a ropes course, playground, climbing walls, and tumble track. The kids will also enjoy the bumper cars, go karts, and more!
Cleburne (1 hour)
Cleburne has plenty of family-friendly activities near Dallas. At Cleburne State Park, take a splash in Cedar Lake–a no-wake lake where the family can swim, fish, canoe, and kayak. The park also offers hiking, biking, nature watching, and camping if you want to stay overnight. Or dive into history at the Chisholm Trail Outdoor Museum. This museum features a working blacksmith shop in addition to a stagecoach station, teepees, an original Johnson County courthouse, and more! Afterwards, for a bite to eat, stop by Lindy's Treats & Treasures. This bakery serves up sweet treats, coffee, and lunch, and also includes a fun boutique that sells home decor, jewelry, and other items.
Frisco (1 hour)
If you have a video gamer in the family, the ultimate destination is waiting for them at the National Videogame Museum in Frisco! Here, they can revel in their favorite games and learn about video game history and its future. Nerdvana Frisco, a scratch kitchen and craft bar, also celebrates the culture of video and board games alike (and welcomes all ages!). While waiting for your food, enjoy the numerous gaming selections. Afterwards, head over to iFLY Indoor Skydiving for a rush of adrenaline (available for those 3 and up, and at least 40" tall)!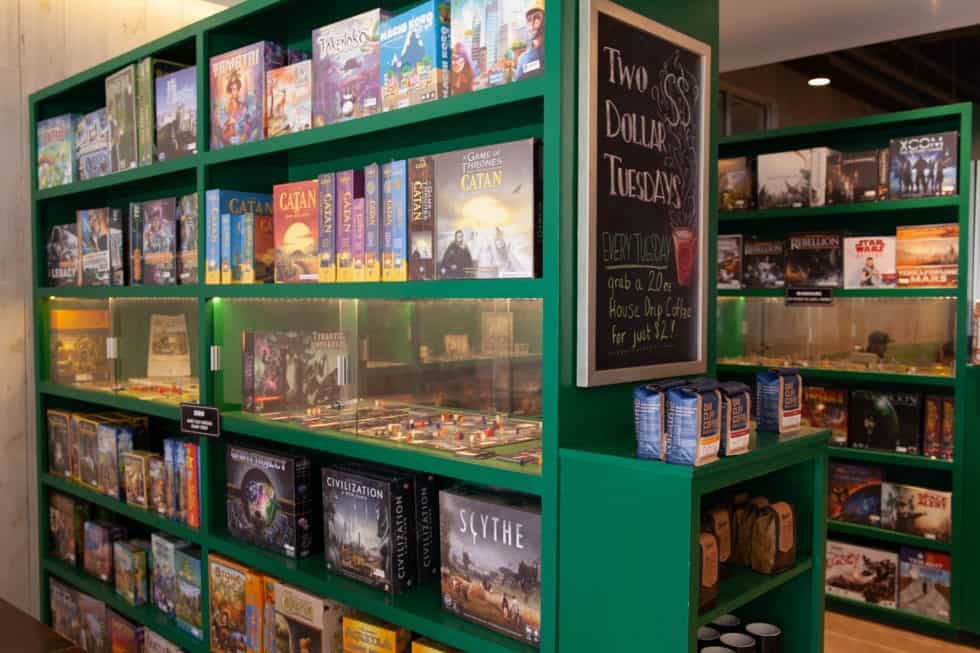 Weatherford (1 hour)
Weatherford is a lovely place for a family-friendly getaway near Dallas. Every second Saturday in July, the Parker County Peach Festival features over 200 booths with food, arts, and crafts. There's also a variety of children's activities and live music to enjoy! Nearby, check out Love Street Park, a city park with a fishing pond, playground, basketball court, and picnic pavilions. The park also has a seasonal splash pad to cool off in the summer. For a refreshing treat, take the kids over to Funky Munky Shaved Ice where the family can enjoy some yummy, shaved ice and ice cream.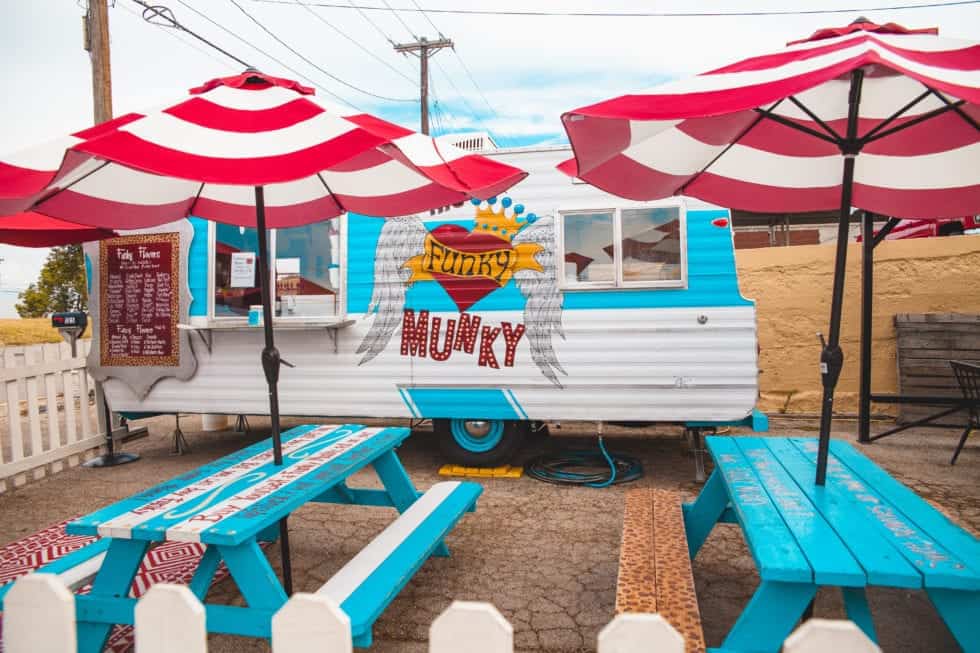 Pilot Point (1 hour)
There's nothing sweeter than picking a strawberry off the vine, and that's what you can do at Pecan Creek Strawberry Farm in Pilot Point! Open Mondays, Wednesdays, and Saturdays, this farm offers the chance to pick your own strawberries–a tasty activity the kids will love. Afterwards, head over to Ray Roberts Lake State Park where you can swim, fish, hike, bike, and nature watch! The park is also a great place to rollerblade, horseback ride, geocache, and take pictures. For more time in the wild, Sharkarosa Wildlife Ranch offers the chance to see animals up close. The kids will love the animal encounters where they can pet and feed a lemur, sloth, reptile, or kangaroo. Afterwards, Nick's Italian Restaurant, open for lunch and dinner, serves up delicious meals the whole family will appreciate.
Glen Rose (1.5 hours)
Glen Rose is known for its prehistoric sites–perfect for a budding paleontologist. Discover dinosaur tracks at the Dinosaur Valley State Park, which also offers wildlife viewing, swimming, fishing, picnicking, hiking, and more. Fossil Rim Wildlife Center is also a great place to appreciate wildlife. Here, you can book a self-guided or public-guided tour as well as other fun activities. For a free place to go, check out Big Rocks Park–a city park with unique rocks and shallow swimming areas. The kids will love to climb on the rocks, play in the water, and explore. Or head over to Storiebook Cafe, a cute bookstore and cafe with a kid's playroom that will usher all types of imaginative play.
Tyler (1.5 hours)
Is the family into science? Discovery Science Place, a children's science museum, is the perfect place to go in Tyler! The museum features numerous science exhibits where the kids can learn and play. Or take a walk on the wild side at Caldwell Zoo, which has over 3,000 individual animals to view. At this zoo, a typical outing takes about two hours. If you'd rather spend more time in nature, Tyler State Park offers boating, fishing, and swimming in a beautiful 64-acre, spring-fed lake. The park also gives you the chance to ramble through historical structures, hike, picnic, camp, geocache, and more under the shade of lovely, 100-foot-tall trees.
Jacksonville (2 hours)
Jacksonville makes for a great family-friendly getaway with its numerous activities. Start your day off with a bite to eat at Neighbor's Coffee, a cozy coffee shop situated in the heart of downtown. Here, the kids can enjoy a muffin, croissant, or sandwich while you sip on a delicious cup of coffee. Afterwards, head over to Nichols Green Park where you can hike to a waterfall or play at the playground, splash pad, skate park, and sports courts. Or, for a more adventurous activity, River Run ATV Park is a great place to ride ATVs as well as swim, fish, and hike. Neches River Wildlife Refuge, another great outdoor area, also offers walking and hiking trails, nature watching, and picnicking.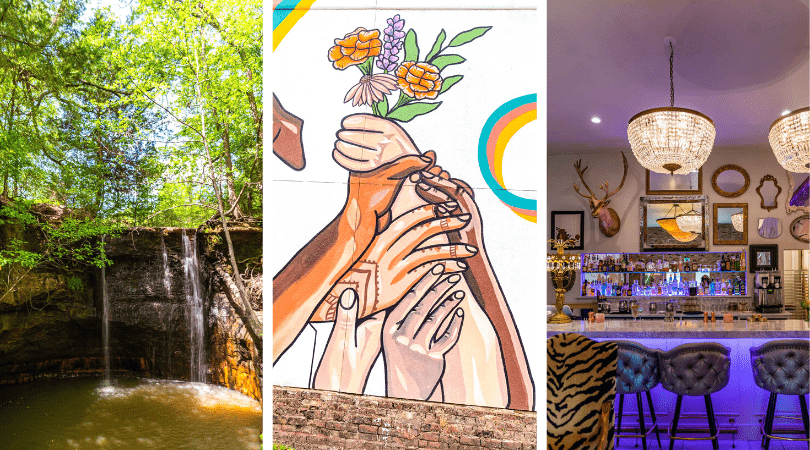 Grapeland (2 hours)
Adventure awaits in Grapeland with its numerous outdoor activities! Grapeland Safari, open seven days a week, allows you to drive your own vehicle through the park and view over 300 animals. Or take the kids to Mission Tejas State Park where they can hike, fish, nature watch, geocache, and camp. Afterwards, take a much-needed dip at Salmon Lake Park–a two-acre, spring-fed lake where you can swim, camp, and even ramble through an "old west" town!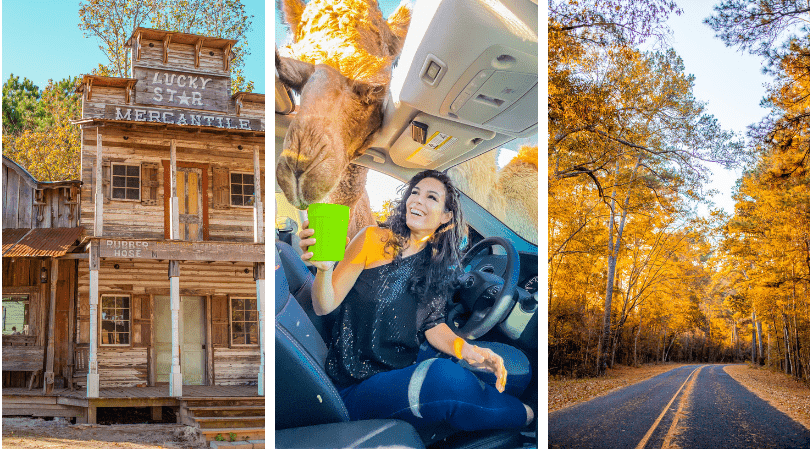 Palestine (2 hours)
Nearby Grapeland, Palestine has some fun things to do too! Pay a visit to Davey Dogwood Park which offers 8-miles of hiking and biking trails, as well as scenic views. The 254-acre park is open year-round and is the perfect place to explore. Afterwards, don't miss Oxbow Bakery–voted one of the best places in Texas for pie–with an assortment of pies the kiddos will love.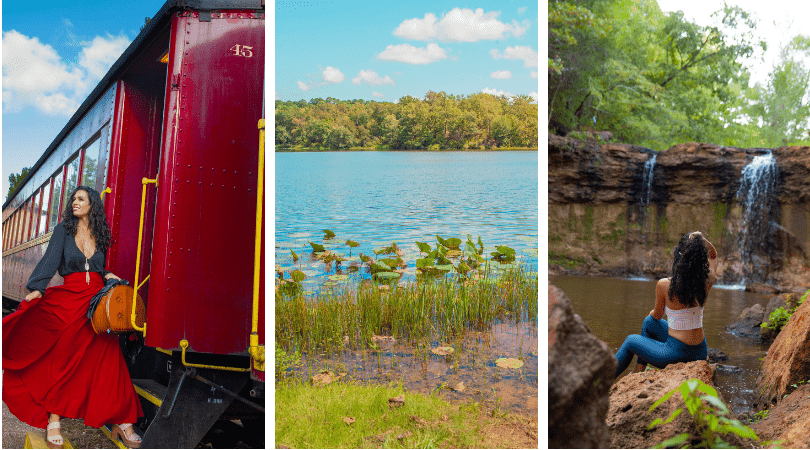 Livingston (3.5 hours)
Livingston is also close by to Grapeland and is home to Lake Livingston State Park. Here, the family can spend time together and swim, boat, fish, geocache, hike, and more! If you need a place to stay and are looking for something unique, the Castle at Lake Livingston provides for a memorable stay and is just steps from the lake. The castle sleeps five guests and is inspired by German Medieval-Gothic castles of olden times.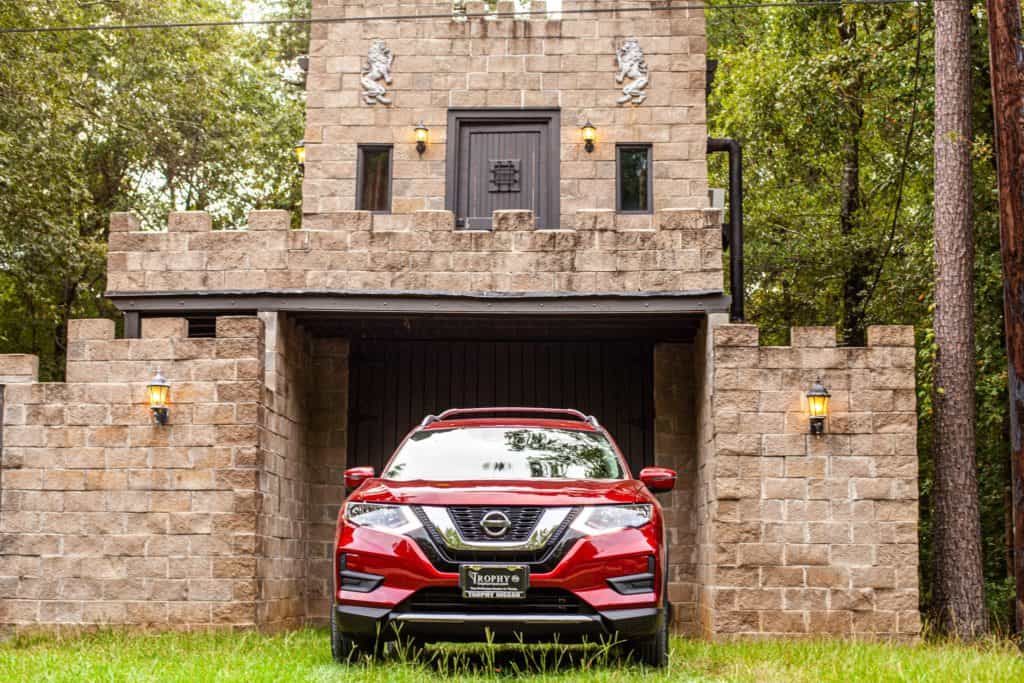 Hico (2 hours)
Have you ever taken the family glamping? Off the Vine RV Park in Hico provides a superb glamping experience! The park features glamping tents, full RV hookups, and campsites, as well as vintage trailers that sleep four guests and offer a fun, unique stay. Another memorable activity, Siloville is a climbing gym where you can climb both inside and outside a converted grain silo! The site also includes a zipline, bouldering gym, and a toddler wall to see how ready your kiddos are for a bigger climb. Nearby, Mini Tank Battlefield is an exclusive experience where the family can paintball from within motorized mini tanks. Have fun paintballing on 66-acres that include 3 battlefields!
Georgetown (2.5 hours)
Georgetown has plenty of family-friendly fun! Book a tour at Inner Space Caverns where you can explore a karst cave and marvel at the unique underground formations (take note that strollers are not allowed). Tours last just over an hour and afterwards the kids can peruse the fun gift shop. Blue Hole Park is another destination to relish in beautiful landscapes. This park features limestone bluffs and a beautiful lagoon with a wading area. For even more water fun, Georgetown Lake offers swimming, boating, watersports, and fishing. The family can also picnic, camp, and nature watch at the lake. If the kids are craving something sweet, head over to All Things Kids, a charming store that sells books, toys, and sweets–including 42 flavors of ice cream! You'll find something everyone will love!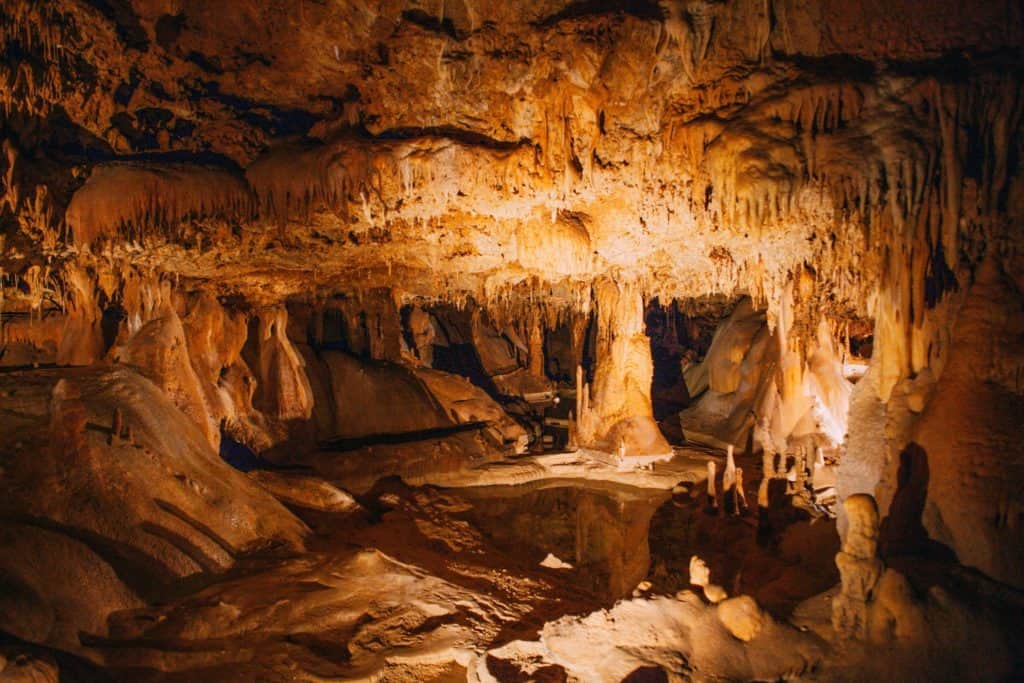 San Saba (3 hours)
If your kiddos are foodies, Bread 2 Dough Bakery in San Saba is right down their alley! The bakery, open Wednesday through Friday, serves fresh bread, cupcakes, cookies, specialty cakes, pies, and coffee, in addition to salads, soups, paninis, and other lunch items. After a bite to eat, check out Mill Pond Park, which features a small museum, picnic areas, a working mill wheel, and even a spring-fed pool the kids can splash in. Just 30 minutes away, Colorado Bend State Park is another great place to cool off. Swim in Spicewood Springs, marvel at 70-foot Gorman Falls, or paddle up the river and fish. The park also offers 35-miles of biking and hiking trails, perfect for some time outside.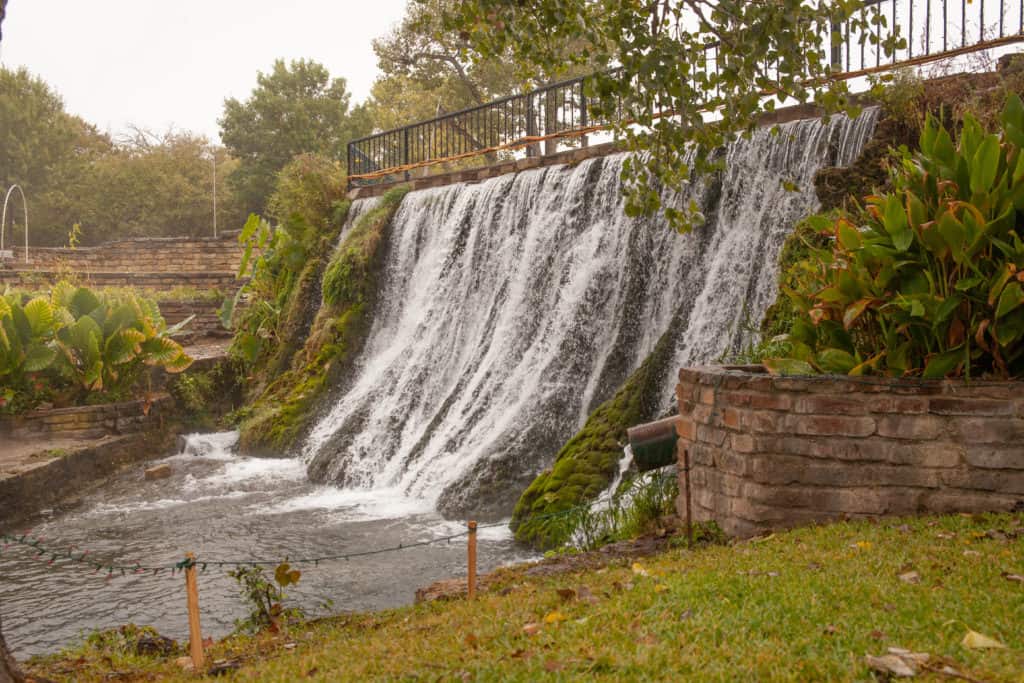 Brownwood (3 hours)
Brownwood is a fun place for anyone who loves trains. The Lehnis Railroad Museum has numerous exhibits focused on the railroad history of Brownwood and Central Texas. The museum also includes a children's play area and operates a mini train every Saturday from 10 to 3! Afterwards, grab lunch at Runaway Train Cafe, serving burgers and old-fashioned ice cream in an authentic train car. If the kids need to run outside, Lake Brownwood State Park offers hiking and geocaching, in addition to swimming, fishing, and boating–a great place to get some energy out!
Austin (3 hours)
If you've never been to Austin with the kiddos because it seems more geared towards adults, we've got news for you! Butler Metro Park is an ideal place to let the kids play. This park offers city views and has numerous play areas, a splash pad, walking and biking trails, a children's garden, and an observation hill–the perfect spot to take family pictures! Nearby, have the kids try something new at Chaparral Ice, an ice-skating rink that offers public skating sessions. Or, if you're visiting between late March and early fall, head to Congress Bridge around sunset and the kids will be amazed by the millions of bats flying out from under the bridge. This extravaganza attracts lots of attention, so plan to arrive early to find the best spot to watch.
Manchaca (3.5 hours)
Manchaca may be small, but it still offers plenty of fun for the family. Indian Springs Ranch provides one-hour tours where you can see alpacas, deer, kangaroos, bison, lemurs, peacocks, tortoises, and more. The kids will love being able to feed and take pictures with the animals. If you need a place to cool off, relax by the river just next to the Texas Keeper Cider Winery (at 30°07'35.6″N 97°49'19.1). Here, the family can swim, fish, and simply enjoy time in the refreshing water. Afterwards, get some mouth-watering brisket and tacos at Valentina's TexMex BBQ–a restaurant you don't want to miss.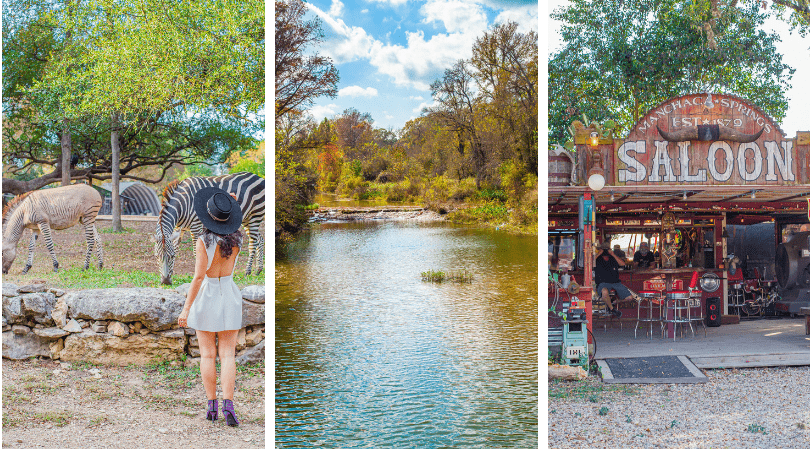 Wimberley (4 hours)
If you're looking for some family-friendly adventure, Wimberley Zipline offers the chance to zipline over Wimberley Valley and take in the beautiful 15-mile-high views as you soar over creeks and canyons! The experience starts with a walking tour and ensures everyone is ready for the 10 zipline crossings. Or take the adventure to Blue Hole Regional Park which has a natural, spring-fed swimming hole where the family can swim and enjoy the flora and fauna of the Texas Hill Country. The park also has several rope swings that will keep the kids entertained for hours! Afterwards, check out Old Mill Store in downtown Wimberley to find a souvenir and a sweet treat. The store sells a variety of items from Blue Bell Ice Cream and Fredericksburg Fudge to toys, art, and handmade soaps.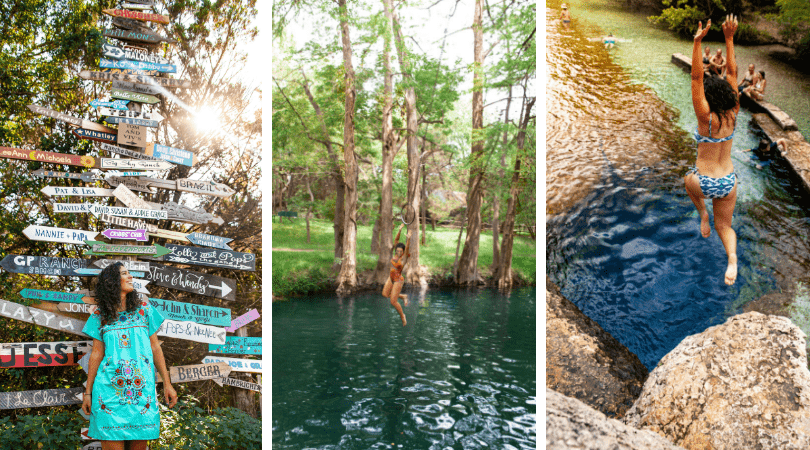 Spicewood (4 hours)
Spicewood is a great getaway for families, especially for those that enjoy nature and some good Texas BBQ. First, spend some time at Krause Springs, a beautiful 115-acre property that features a butterfly garden and 32 natural springs to splash and swim in! If you need a place to stay, there are also plenty of primitive tent camping and RV sites available. The Westcave Outdoor Discovery Center, just a short drive away, is another great place to enjoy nature. Take a guided tour through an open cave and gaze at the unique stalagmites. The kids will also love seeing the 40-foot waterfall and taking in the beauty of the area. When everyone is ready for some BBQ, Opie's BBQ is an excellent place for savory brisket, fresh brewed tea, and delectable cobbler.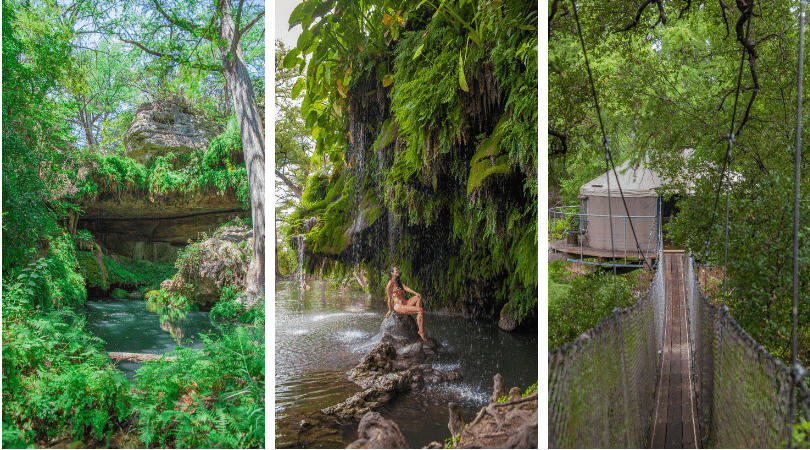 New Braunfels (4 hours)
The New Braunfels Railroad Museum in New Braunfels is a fun place to take your littles! Explore the history of the railway, learn about the telegraphy system, and see railroad models in all scales. Another fun museum, the McKenna Children's Museum, teaches about science, technology, art, and culture in numerous engaging exhibits. If you need some grub, get lunch at TJ's Burgers, an upbeat restaurant that serves delicious burgers. The kids can also grab an ice cream on the way out! If the family wants to make a splash, Schlitterbahn is the place to go. With pools, waterslides, river rides, and a "not-so" lazy river, there's plenty to do. Schlitterbahn also has a swim-up bar that parents will enjoy, in addition to a children's area and other fun attractions for the kids.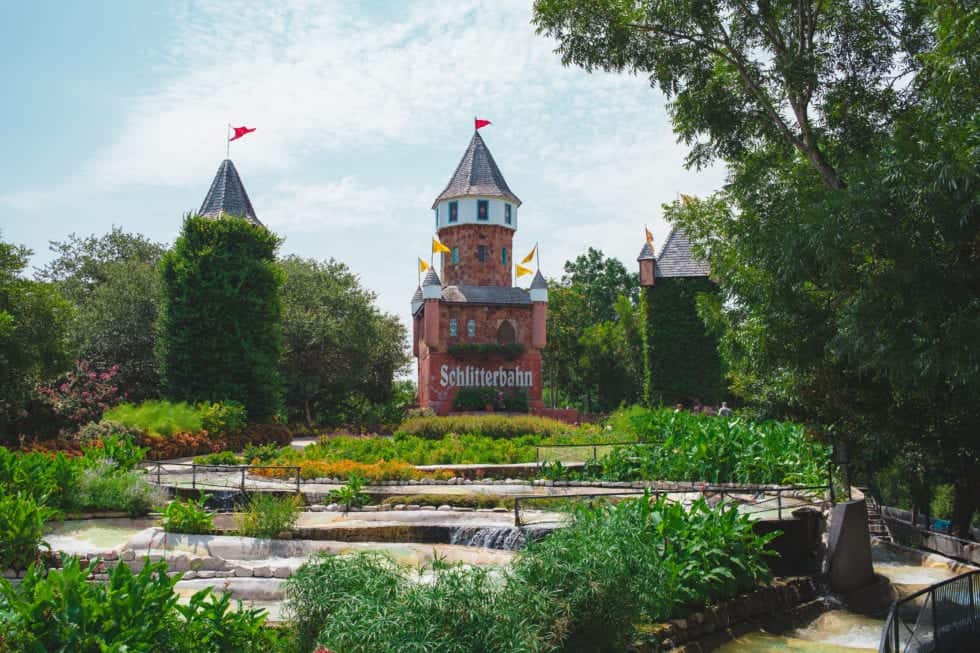 Driftwood (4 hours)
Driftwood is an exciting place for a family-friendly getaway near Dallas! Take a visit to Charro Ranch Park, a 64-acre park that offers the chance to walk, picnic, take pictures, and enjoy nature. Your littles will love learning about the different animals and plants in the park. For more animal experiences, Jester King Brewery welcomes all ages and offers a one-hour goat experience where you can interact with over 50 dwarf goats! Parents can also grab a drink at the brewery and enjoy a leisurely stroll with the kids down the farm and nature trails. If the family appreciates a good nature walk, Lady Bird Johnson Wildflower Center, just twenty minutes from Driftwood, is a 284-acre property filled with beautiful gardens and trails to walk through. And kids 4 and under are free!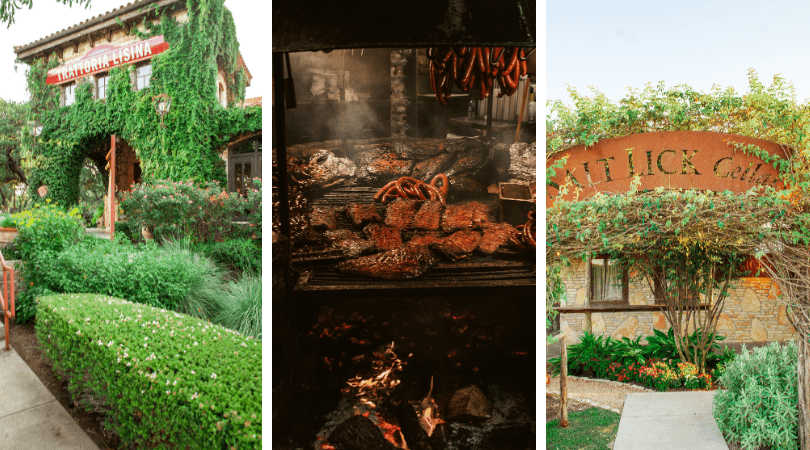 Stonewall (4 hours)
If you like peaches, Stonewall is the place to go. Visit Gold Orchards where you can enjoy homemade peach ice cream, peach preserves, and peach pie–all prepared fresh on-site! The kiddos will enjoy seeing the peach warehouse where the grading and packaging occurs, in addition to visiting the cute storefront, which sells grocery items and gifts. Another fun destination is Lyndon B. Johnson State Park, a historical site where the family can see a living history farm and historic cabins. The park also offers walking trails, nature watching, and even an Olympic-sized swimming pool that's usually open in the summer.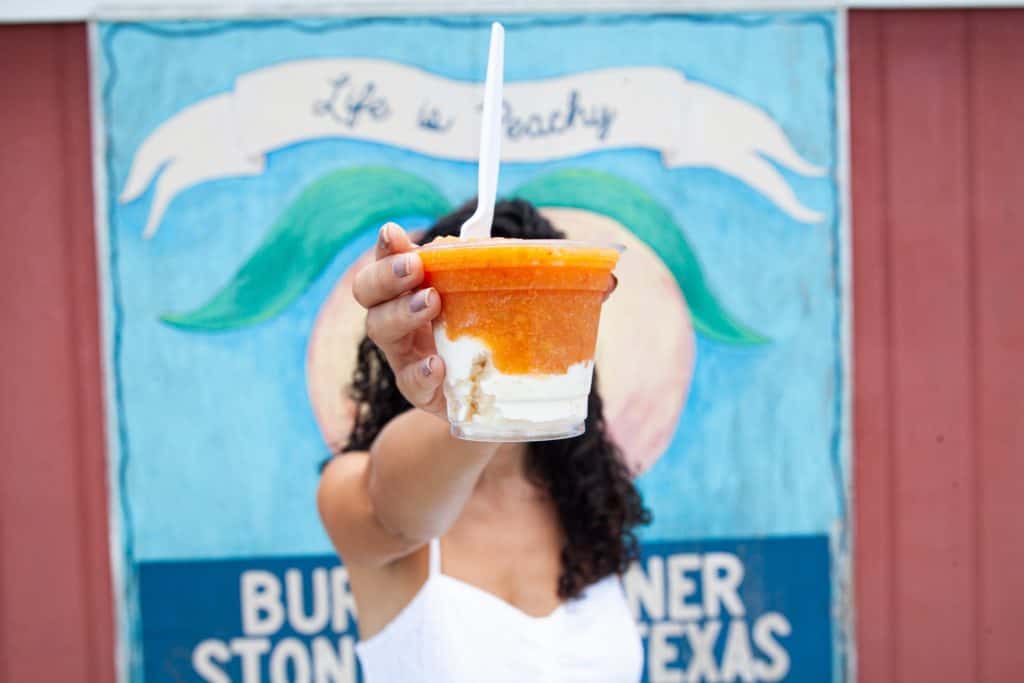 Durant (1.5 hours)
Durant, OK is not far from Dallas and offers another great family-friendly getaway! A destination unto itself, the Choctaw Casino has plenty of activities for everyone and is a great play to stay overnight. Head over to the district, the casino's fun center, which includes an arcade, movie theater, and bowling alley (check their website for specials). The swimming pools will also keep the kids entertained for hours! Nearby, Fort Washita is a national historic landmark that allows visitors to witness Civil War reenactments and take tours through restored structures. The kids will enjoy learning about life during the Civil War and can participate in the site's events that happen throughout the year such as storytelling, outdoor movies, and other activities.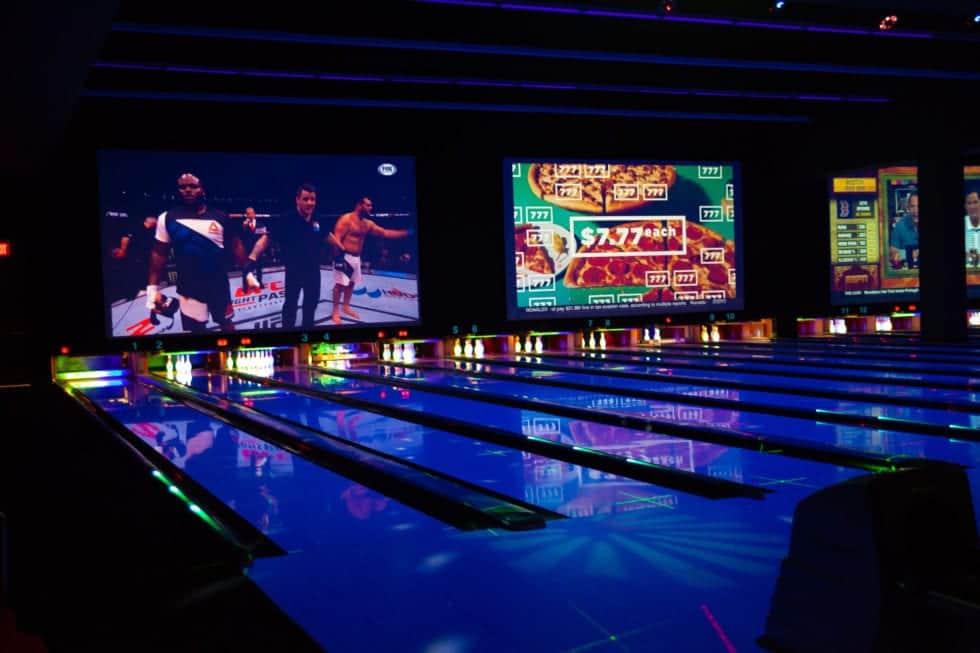 Family-Friendly Getaways Near Dallas: Final Thoughts
From the great outdoors to plenty of inside fun, as well as a variety of kid-friendly places to stay overnight, there are numerous family-friendly getaways near Dallas that'll keep parents entertained too! No matter the age-range of your kids or their particular interests, adventure and fun waits for a memorable trip with your littles. For some of your best memories with your kiddos, plan a summertime lake getaway or a camping trip too!