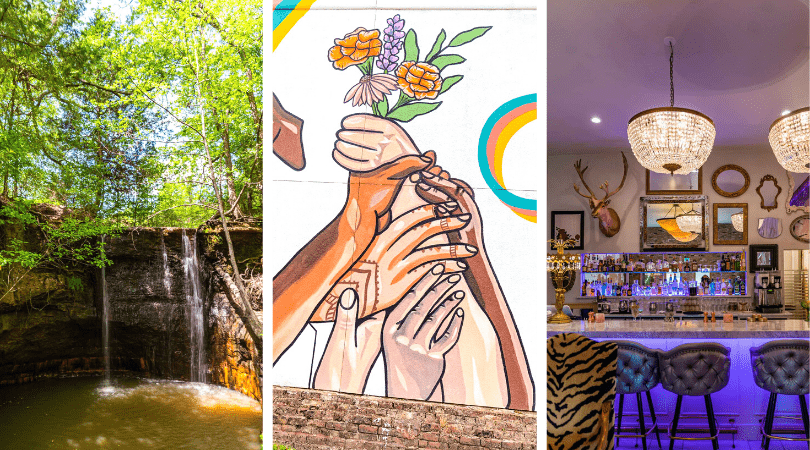 Are you on the lookout for a refreshing and adventure filled getaway? Leave your cares behind in Jacksonville TX, where lush landscapes and an abundance of wildlife connect to create the perfect outdoor escape. With natural scenic areas for recreation and sightseeing, niche shops, and plenty of eateries that'll live up to your Southern comfort standards, Jacksonville awaits you with an amazing array of things to do.
Shop Local
Stop by the Texas Basket Company to support a locally owned, small business. Selling a large array of uniquely crafted baskets for harvesting, collecting, or decor purposes, it is the nation's largest basket-making company. Operating since 1919, it ships baskets to every state in the U.S., as well as other countries like Japan and Germany. The baskets are hand-crafted and produced on-site using the highest quality materials.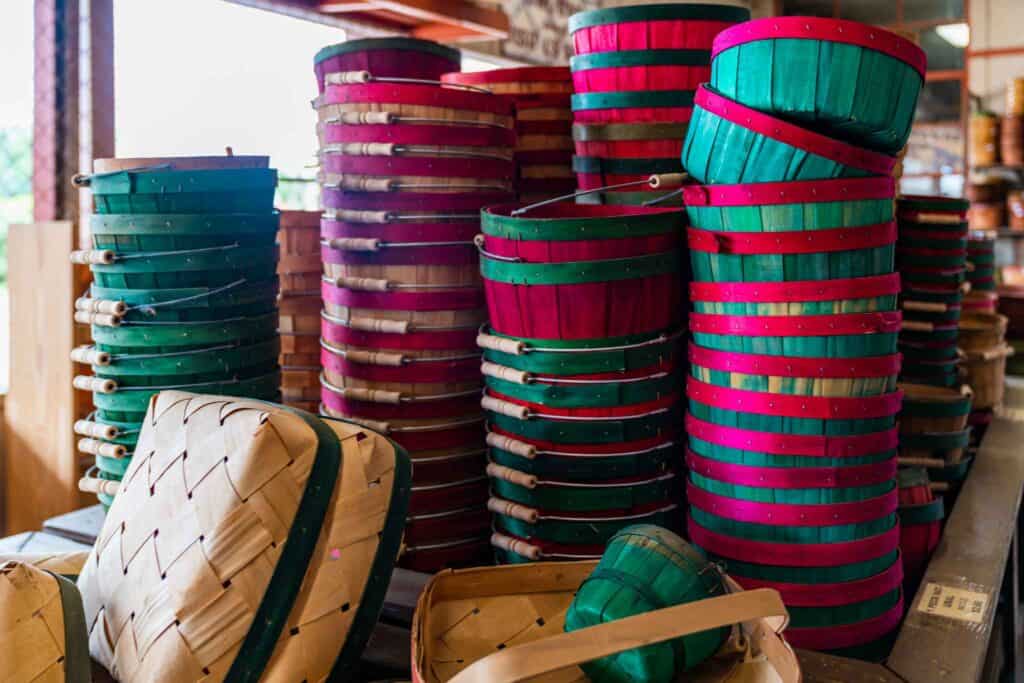 Sip on Seasonal Favorites
Indulge in some of the city's best drinks at Neighbors Coffee, where specially crafted coffee is served in a cozy atmosphere. Conveniently located in downtown Jacksonville, the cute artistic cafe showcases beautiful artwork and serves a variety of seasonal specials. We enjoyed a Mays Flower latte with orange extract, rosehips, and pink Himalayan Sea salt. They also sell an assortment of food that makes the cafe a great place to grab a bite for breakfast or lunch.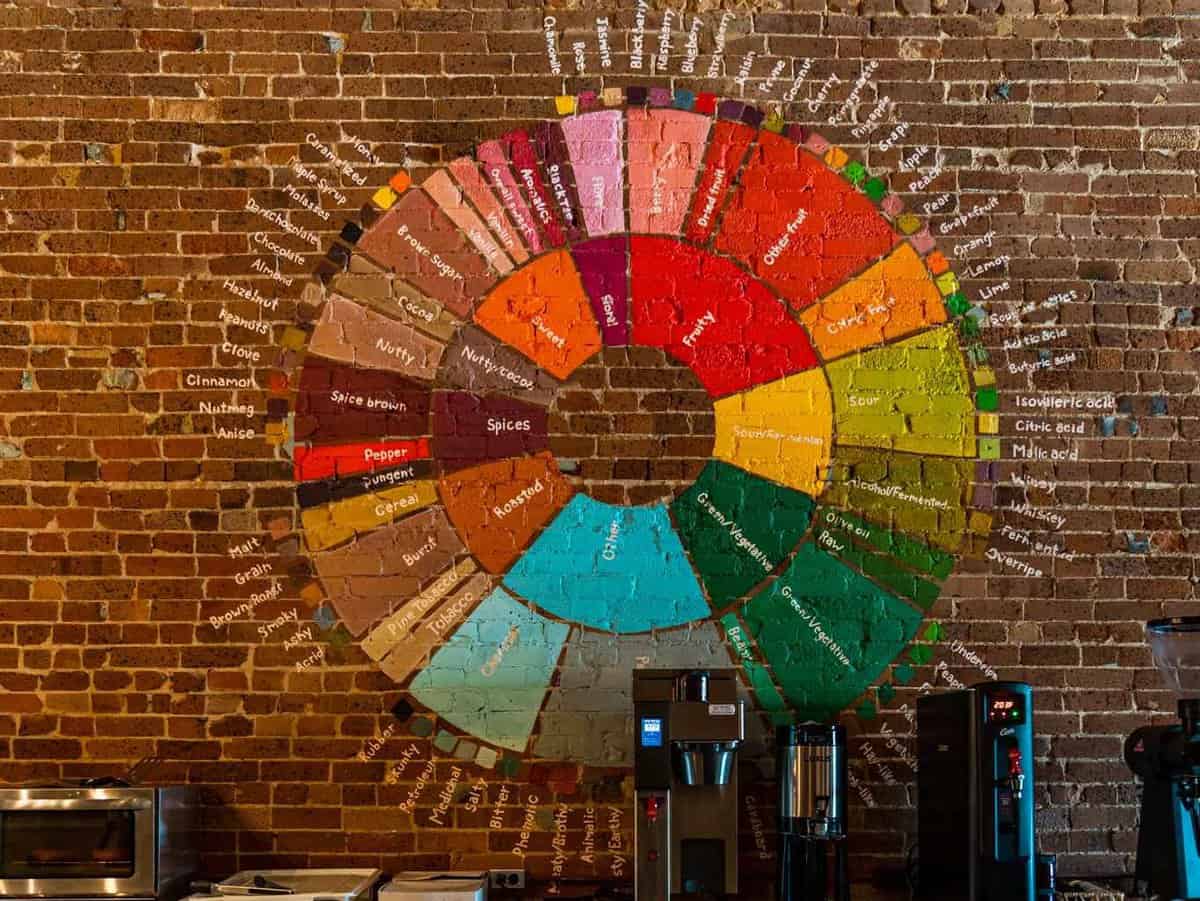 Indulge Your Curiosities
Roam the walls of the Vanishing Texana Museum, where curiosities are displayed with their large collection of antiquities and artifacts dating back to 238 A.D. With items originating from local regions and across the globe, the museum is divided into several categories. You can see an antique coin exhibition that displays different forms of currency going all the way back to the Roman Empire.
More of a Texas history buff? The museum is home to the only Texas flag that has been on the moon! The museum offers free admissions and tours that cater to several interests, so you'll be able to see exactly what you want to see and skip out on what doesn't appeal to you.
Rejuvenate and Revive at Hotel RITUAL
Escape the stresses of everyday life at Hotel RITUAL, specializing in wellness and revival. A refreshing twist on the classic boutique-style hotel, Hotel RITUAL incorporates a wellness center to help replenish guests during their stay. The hotel helps curate a getaway that fits guests' individual needs, including on-site treatments and services. They offer an assortment of top-end amenities like a sauna, heated pool, yoga and meditation room, rain shower, and lending library that are designed to create a relaxing experience for visitors. Read about our experience at Hotel RITUAL during our stay in Jacksonville.
Dine at a French Cafe
Pairing perfectly with the charm of Hotel RITUAL, the luncheonette is downtown Jacksonville's cutest, French-style cafe. Wear your biggest hat and your most vibrant floral outfit as you scour the menu for your choice of soup, salad, sandwiches, exquisite coffee, fragrant teas, and tasty desserts made with fresh ingredients, plus gluten-free and vegan options.
Enjoy Specialized Cocktails
Located right next door to Hotel RITUAL, Bar RITUAL is an extension that operates as a full-time bar. Enjoy cocktails and daiquiris off of their extensive list of specialized drinks after receiving a luxury massage at the hotel. The bar is open during the luncheonette's business hours, as well as during dinner hours from 5:30 to 9:30 pm on Thursday nights.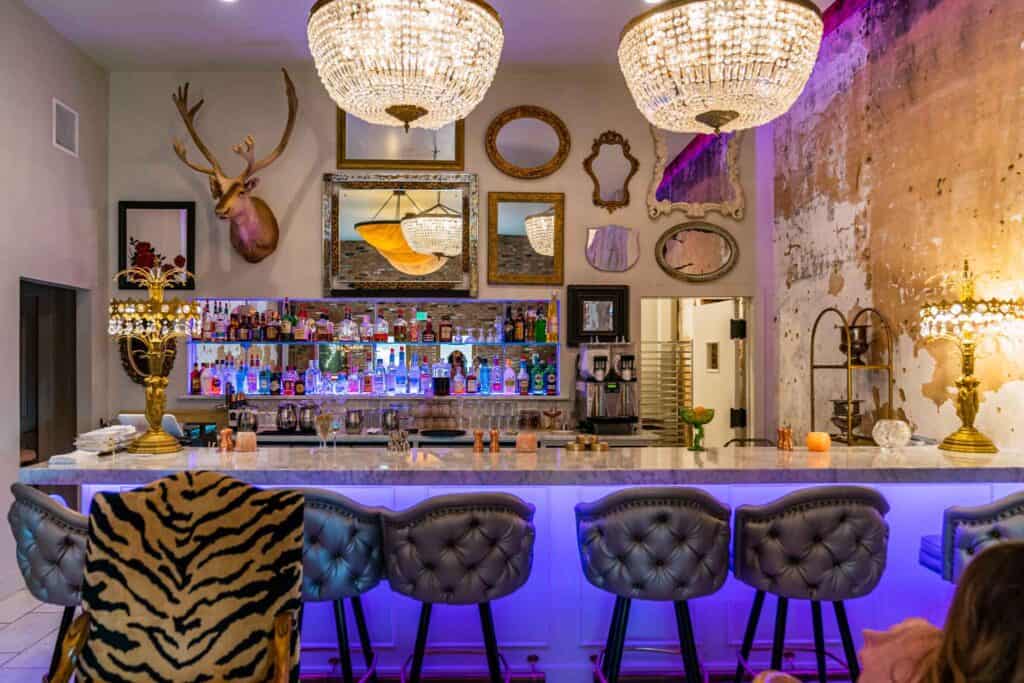 Savor Locally Crafted Wines
Just 20 minutes south of Jacksonville, in the woods right outside of ID Fairchild State Forest, Maydelle Country Wines offers a large collection of hand-crafted, fruity wines. A small, family-run winery, Maydelle is located in an old 1800's train depot. Three generations of the Harper family have lived and worked on these grounds. Steven Harper, the current owner and vintner of the winery who works on-site, is happy to answer questions about the history of the winery, so be sure to give him a listen!
Maydelle has some of the finest wine in East Texas, and the secret lie in their batch size. By keeping the batches small during production, the wine receives a rich personal taste. While they specialize in lemon and lime flavors, they also produce other fantastic fruit flavors like strawberry, blackberry, and peach. Taste their assortment of wines while immersing yourselves in the quaint woods of Maydelle.
Connect with Nature
Known for its vast woodlands and wildlife, Jacksonville is the perfect place to visit for those looking for an outdoor escape. Check out some of the city's premier destinations for connecting with nature and taking in the scenic views of East Texas.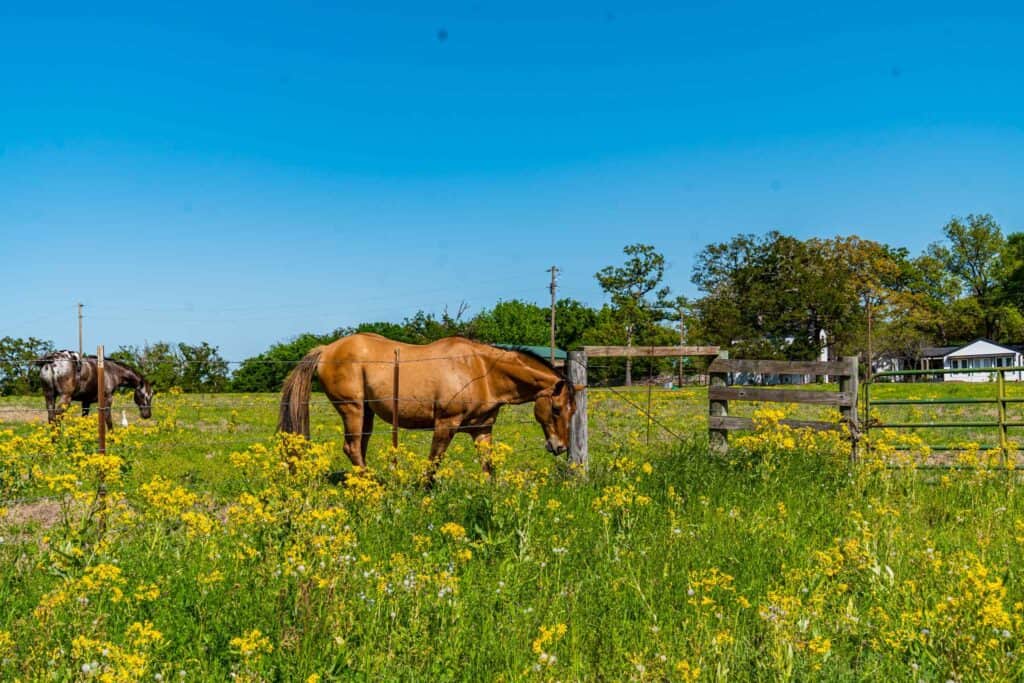 Explore the Outdoors
Immerse yourself in the scenic outdoors at River Run ATV Park, where hiking trails, horseback riding, swimming locations, and various ATV paths make for the perfect open-air adventure. Sitting right on the gorgeous Neches River, the park is a great place to level up your fishing skills while taking in the best of East Texas' wildlife. At night, the starry night sky is undefeated and worth a late hike to take in the natural and tranquil atmosphere of the world away from the busy city.
Plan a Camping Trip in Jacksonville
Visitors can rent of the 156 RV sites that River Run ATV Park also offers. Power and water hookups are available, as well as dump stations. For guests without an RV, designated tent areas are available, as well as 40 cabins that can be rented, so visitors have many options for which camping style they want to participate in.
Hike to a Waterfall
Looking for a quick hike? Nichols Green Park offers plenty of hiking trails that surround the plethora of ponds and greenery of the area, including a lovely waterfall that is easily accessible. In addition to hiking trails and lush landscapes, many recreational activities are available to keep the whole family entertained. The park contains a playground, splash pad, skate park, plus tennis and basketball courts that the kids will enjoy.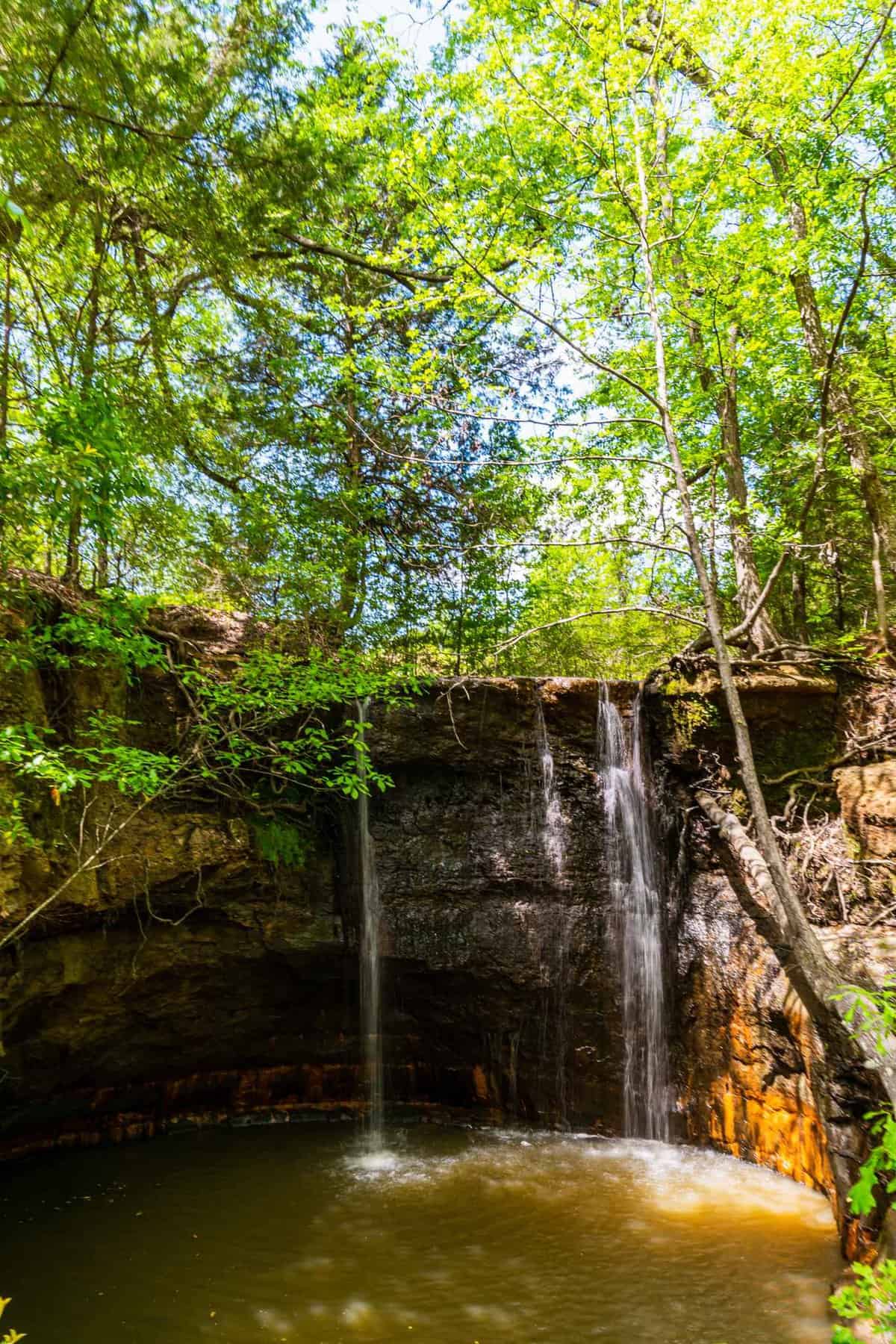 Attend the Annual Mudaholic Convention
If you're visiting Jacksonville in November, River Run ATV Park hosts an annual Mudaholic Convention that you don't want to miss. Featuring over 2,000-acres of trails ranging from dry to muddy, experienced and beginner riders alike can experience the best of muddin' season. Tickets go for around $55 a person and include admittance into all of the events Mudaholic has to offer. Live music, local Texas food, and fishing make the festival unforgettable, so be sure to check it out!
Stroll Through a Wildlife Refuge
Established to protect the diverse ecosystems of East Texas, the Neches River Wildlife Refuge is the perfect place to connect with nature. The United States Fish and Wildlife Service manages the 7,000-acre protected refuge that sits on the rolling hills of East Texas, just outside of Jacksonville. There are eight established trails encompassing over 20 miles that visitors can hike that meet every skill level.
For a leisurely stroll, visitors can walk along the Neches River Trail that offers scenic views of the river. For a more challenging hike, a trail into the pine uplands is available. The beautiful songs of the native birds can be heard from all trails, along with wildlife viewing. Specific species of flora are dependent on the season, but visitors can rest assured that flowers can be seen year-round.
The wildlife refuge is open every day from sunrise to sunset, so visitors can enjoy hiking, picnicking, and birdwatching year-round. The refuge also educates guests on the native flora and fauna of the region, so adults and children alike can learn more about the environment and conservation practices. It's also the perfect place to capture photos of the wildlife, so be sure to bring a camera.
Plan a Picnic with a View
Look out into the beautiful rolling hills of the East Texas pines at Loves Lookout. A cute little rest stop just north of Jacksonville, Loves Lookout offers miles of breathtaking views in a scenic park with picnic spots. It's the perfect place to stop right before making your way into Jacksonville so you can take in the views of the city and grab some helpful brochures from the information center.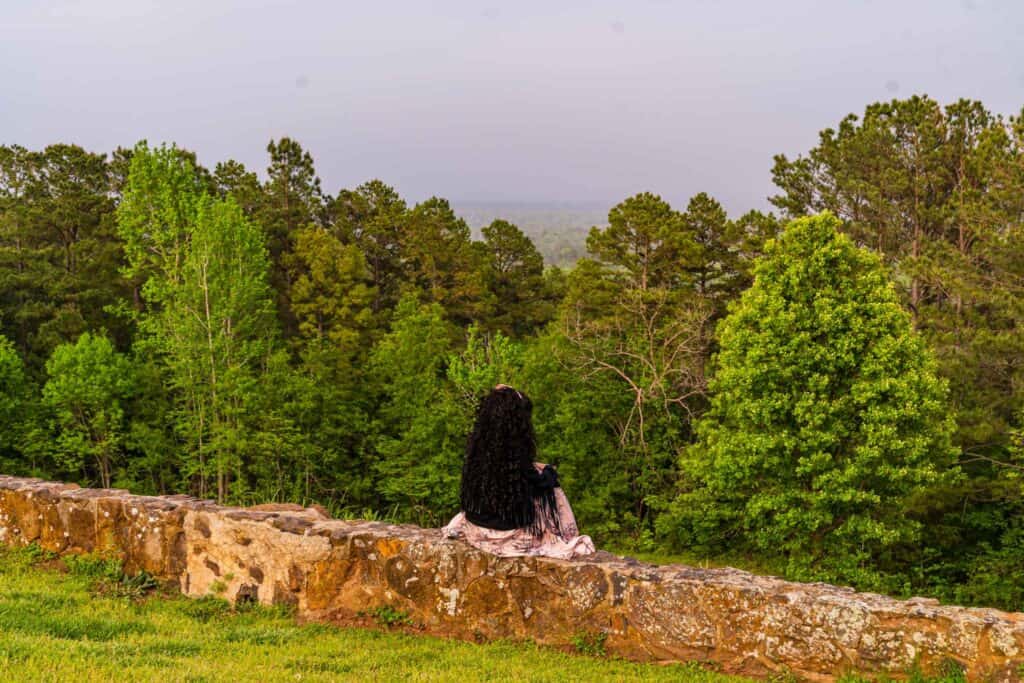 Visit Lake Jacksonville
For a day of fun in the water, take a visit to Lake Jacksonville. Conveniently located in the Neches River Basin just three miles south of the city, the 500-acre lake is surrounded by scenic pine wood views and wildlife. On the lake, visitors can enjoy recreational activities like swimming, skiing, and boating. Fishing is also a popular activity, with a variety of fish species including bass and bluegill. Camping sites are also available for those looking to sleep under the stars. There are seven campsites fully equipped with water and electricity, as well as ten RV pads that can be rented out and three boat ramps for easy access to the lake. Make sure to bring snacks or a picnic and grab a picnic table for a meal nearby this tranquil East Texas reservoir.
Things to Do in Jacksonville: Final Thoughts
Right in the heart of East Texas, you won't run out of fun things to do in Jacksonville. With a long list of activities that connect visitors to nature and the outdoors, as well as more leisurely indoor experiences, Jacksonville has something for everyone to enjoy. Come visit the city on a romantic, family, or solo vacation and gain a new appreciation for this quaint and charming town.