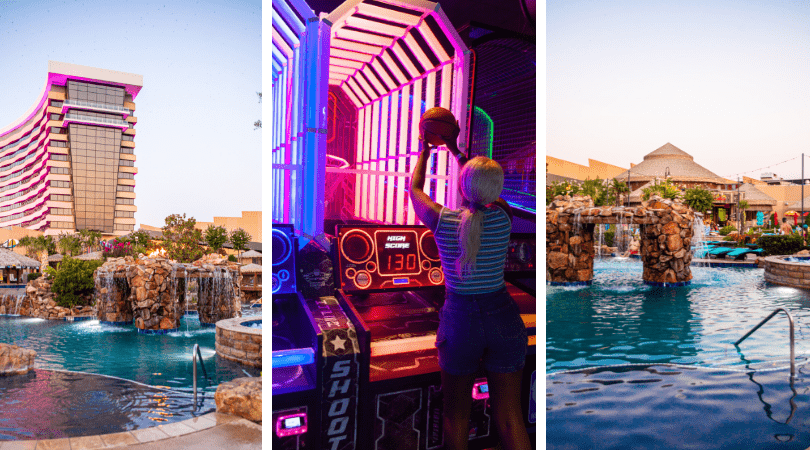 Many people think of the Choctaw Casino in Durant as for adults only, but last time I was there, I had a lot of people ask me if the Choctaw Casino was kid friendly. So this past weekend, my husband and I played cool big brother and sister-in-law for the weekend and took his siblings up to Choctaw. It turns out there are plenty of things for kids to do at Choctaw Casinos because the kids never got bored!
Things for Kids to Do at Choctaw Durant
The Pool
Honestly, the pool would have been enough for the kids! They definitely spent every moment out there that they could. There are two levels of pools. The top level comes with an indoor/outdoor pool section and a slide that kept the kids entertained.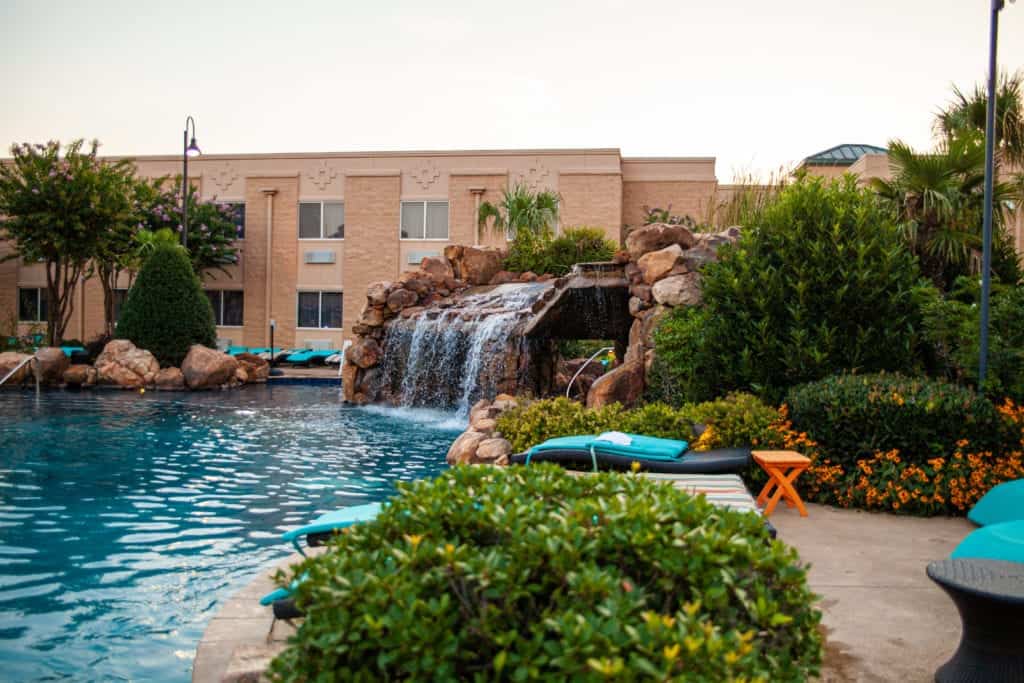 The lower level pool had multiple sections including hot tubs, waterfalls, and small rivers. There are adults-only sections complete with infinity styled pools and swim up bars from where we could watch the kids.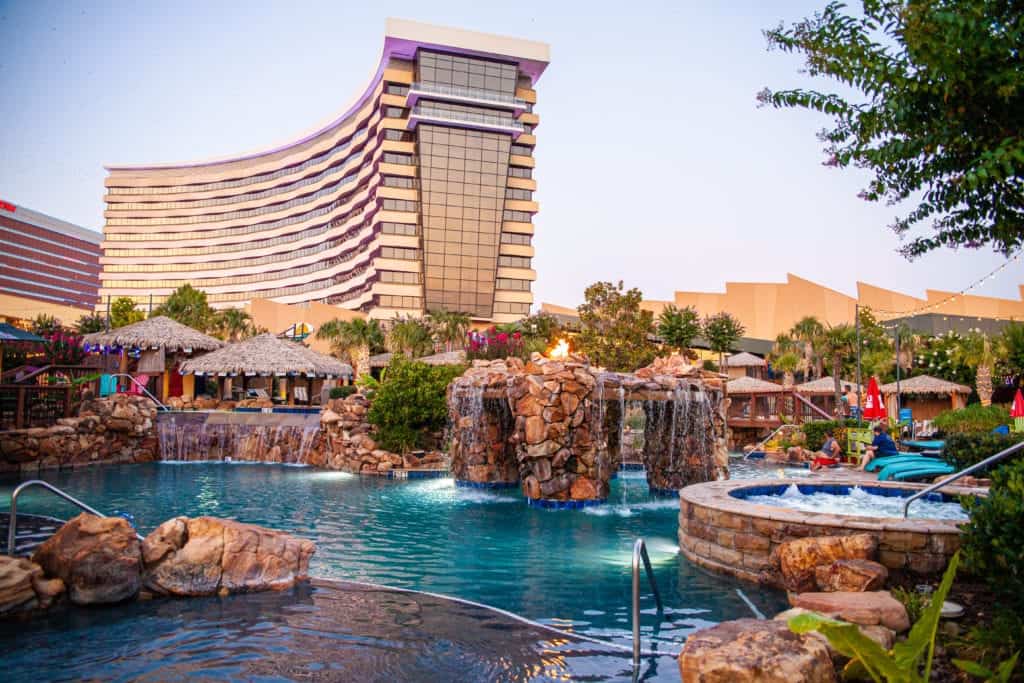 The District
The District is your one stop spot for all of the kid-friendly activities including an arcade, bowling and movies. They even have $2 Thursdays with $2 Margaritas/Beers (for the adults while the kids have fun), Bowling, Pizza, 30-minute time cards, etc. You can even host a birthday here.
The Arcade
Choctaw Durant comes with a full-sized arcade filled with basketball, ski ball, air hockey, and plenty more.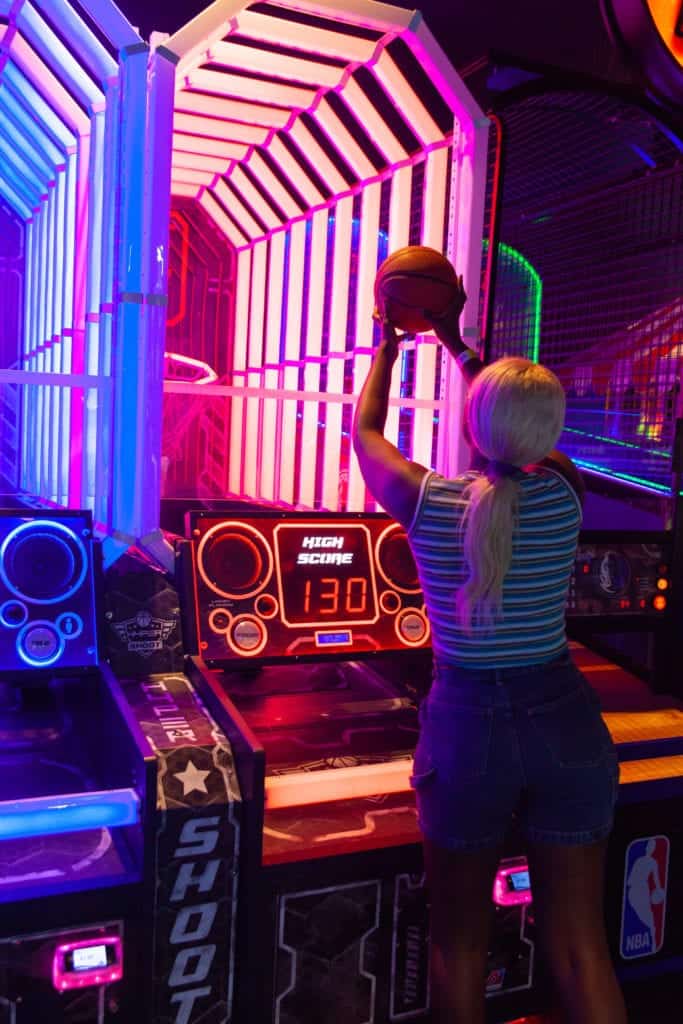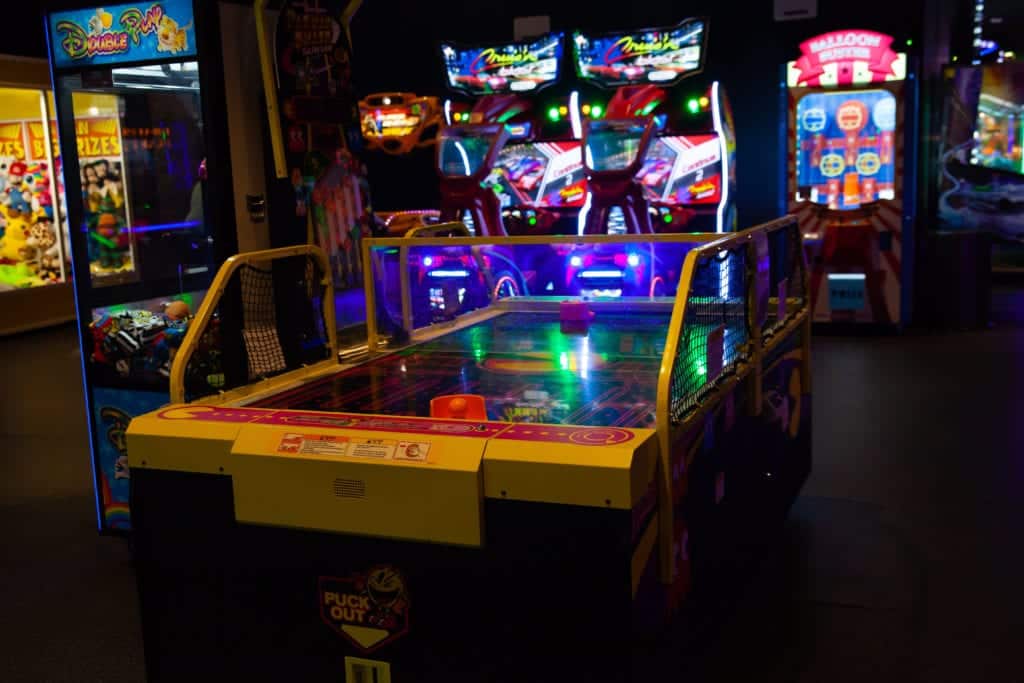 The Movies
Having the movie theater at Choctaw was so convenient. They keep new releases and we took them to see Lion King only days after it came out. Plus on Tuesdays they do $5 movies so we got extra savings.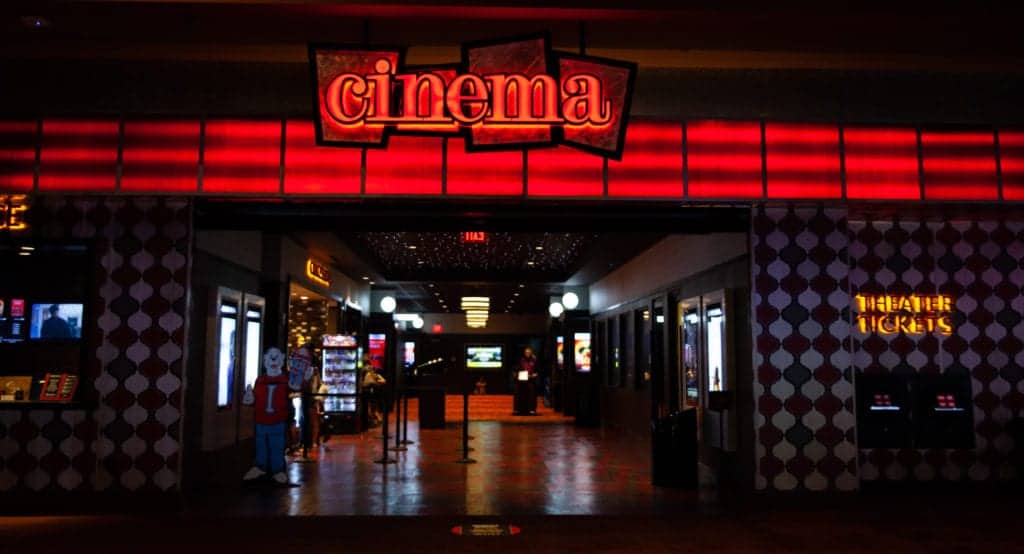 Bowling Alley
At this point, what doesn't Choctaw have? They have different specials throughout the week.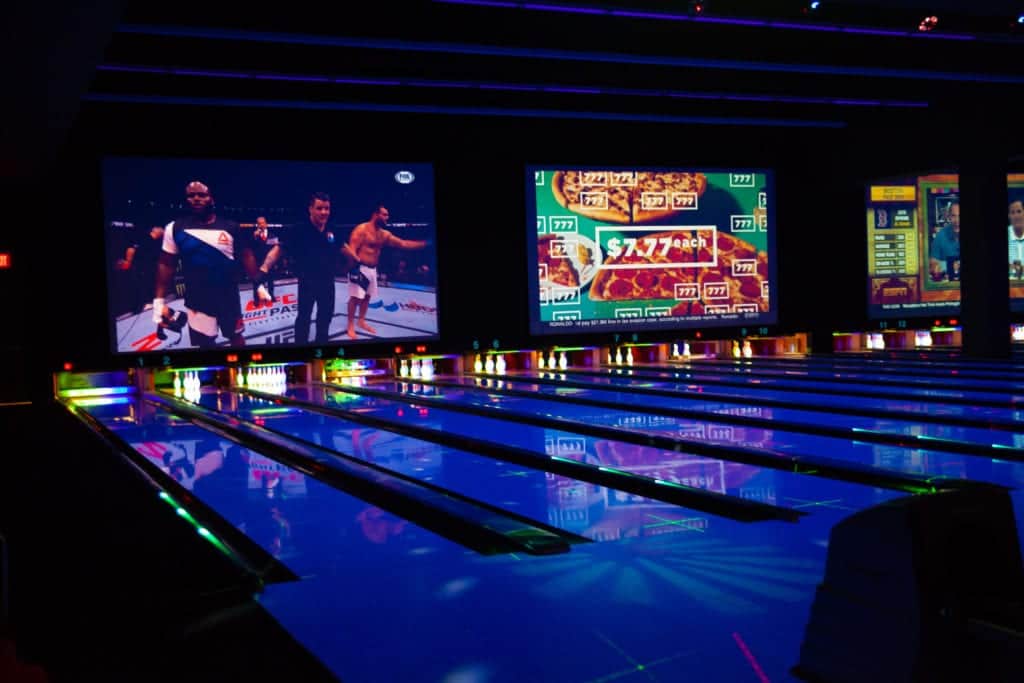 Dining with Kids at Choctaw Casinos
One thing I loved about Choctaw was that there were so many food options. They have a fun Mexican restaurant, the Cantina, where they could eat quesadillas. One day we opted for the food court where they had burgers and pizza and everyone got to choose what they wanted. They also had a buffet and bakery for extra options.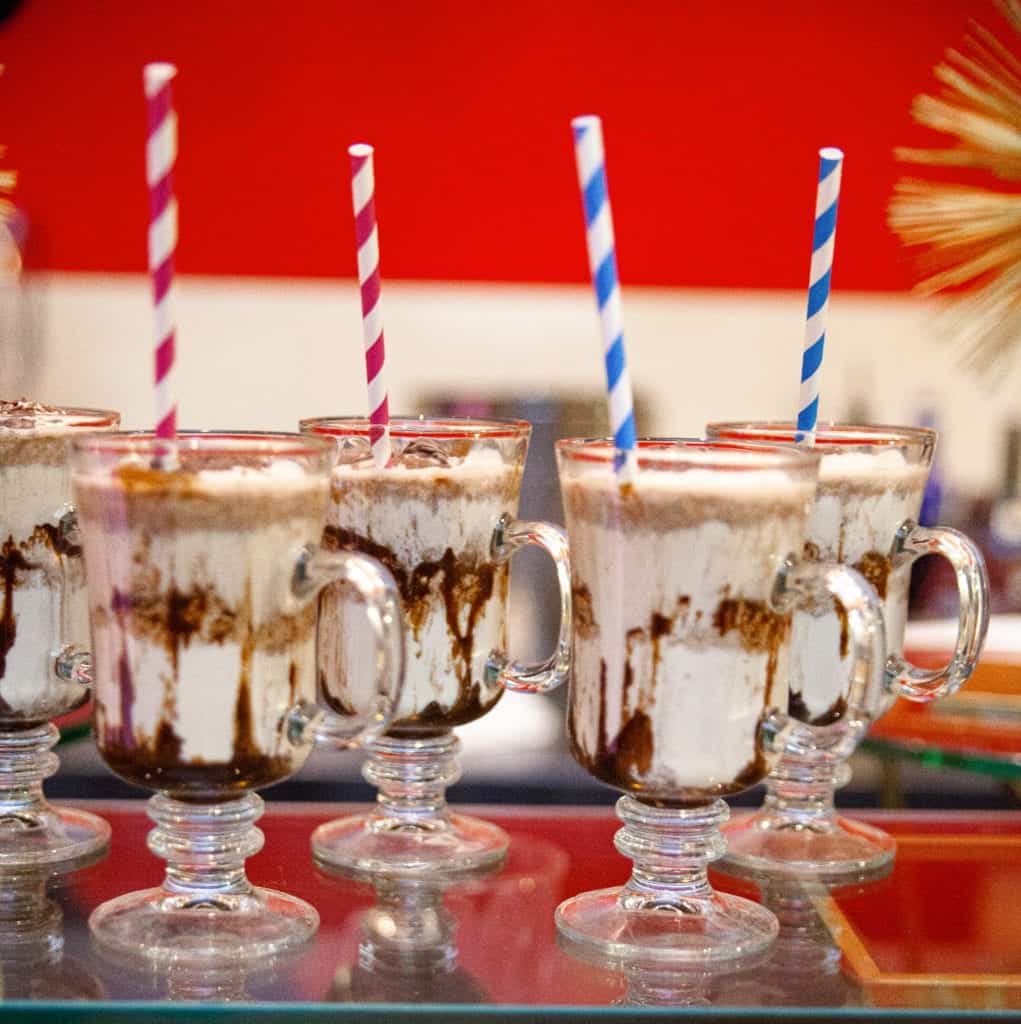 When the Kids Aren't Around
While there are plenty of activities for the kids, I definitely made sure to enjoy some activities of my own (One of my favorites being the spa – I tell people every time, DO NOT skip out on a massage. You will not get an average massage here, and you will probably talk about it for months like I do 😛 ) Check out all the fun things to do at Choctaw Durant as well as my review of the resort overall.