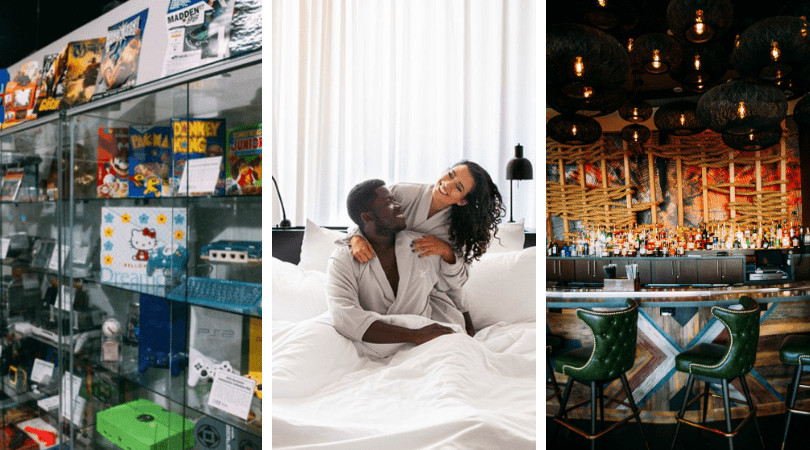 If you're looking for a fun date night idea in Frisco, whether you live here or are just visiting, you might be surprised at how many things there are to do in Frisco for couples! From video games, sports, relaxation, hands-on activities, and more, you're sure to find plenty of fun Frisco date night ideas below that you will love!
Go Old School at National Video Game Museum
Learn about the history of video games from their beginning to the present and then challenge each other to all types of video games from your childhood (and maybe even before!)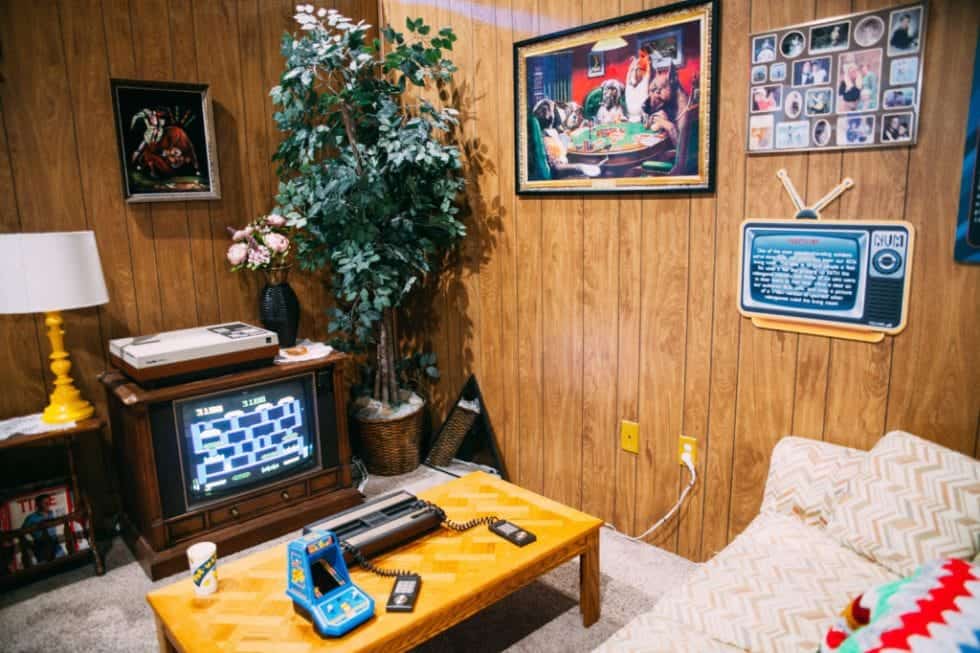 Then Play More Modern Games at Nerdvana
Nerdvana actually has two spots that are both right together. Nerdvana coffee is where you can crab a cup of coffee and check out one of their many games or even buy from their extensive list on the shelves to take home. At Nerdvana Spirits, they have all kinds of food and drinks. They have different consoles including Wii, PS4 and XBOX, so you can play video games and drink!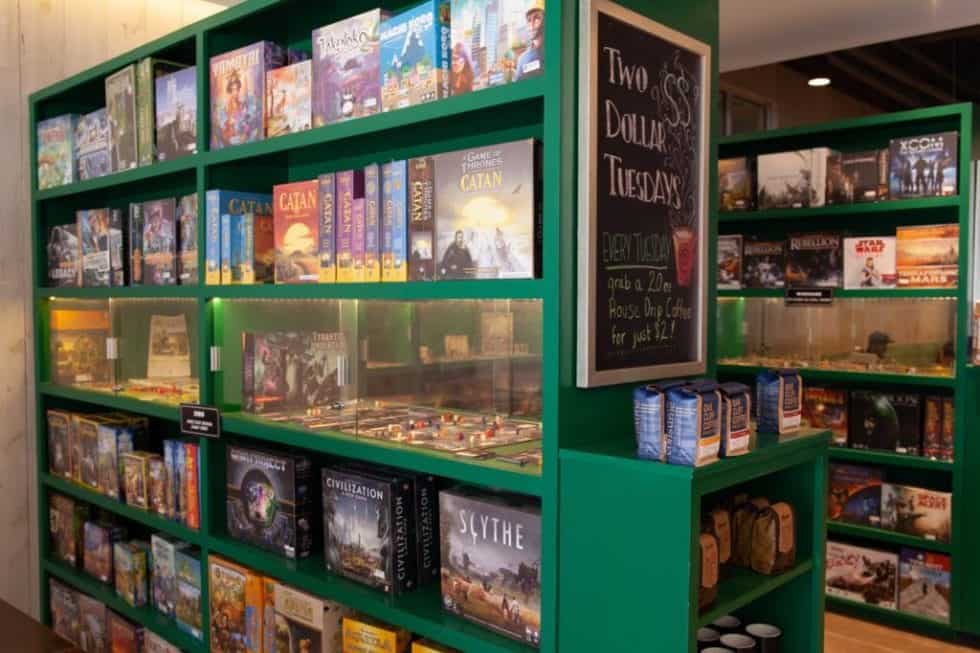 And Play More Video Games
Frisco really is the place for couples who like to game! Playlive Nation at Stonebriar is filled with an extensive list of video and PC games that you can come in and play! They also have tournaments!
Unwind at the Salt Rooms
With so much going on, sometimes it's nice to relax as a couple and kind of hit the reset button. The Salt Retreat in Frisco is a place to spend time as a couple in peace and even get some health benefits with all of the healing properties.
Catch an FC Dallas Game
The most popular sport in the rest of the world is catching on and Frisco is home to an energetic and passionate futbol fan base for the FC Dallas team. Holler and cheer as our team hopefully wins, and bond over team spirit. Beforehand you can also check out the National Soccer Hall of Fame which honors all things soccer and is even home to the four Women's World Cup trophies!
Ride the Lazy River at the Rough Riders
Not only is Frisco home to the Rough Riders basketball team where you can catch a game, but it's also famous for its Lazy River! Catch a dive-in game and cheer for your team while relaxing from the comfort of the water!
Learn to Craft
At AR Workshops you can learn all sorts of fun and useful crafts that you can actually use in your home, like making a blanket or different wood workshops. It's always nice when you go on a date to be able to have something to remember it, and every time you cuddle together under that blanket, you can think about all the time you spent making it together.
Go Rock Climbing
See who can reach the top first at Canyon's Climbing Gym! Not only does this gym have rock climbing, but you can also try bouldering!
Try Indoor Sky Diving
Too nervous to try actual skydiving (me too!)! Well at iFly you get all the fun of skydiving without falling thousands of feet! Adrenaline is supposed to lead to more feelings of attraction to make this even more of a reason to be such a great Frisco date night idea!
Wander Through the Wildflowers
If you're looking for a fun and free Frisco date night idea, then check out Cottonwood Creek Greenbelt Park especially in Spring when the flowers are blooming. You can walk through the trails and enjoy good conversation while checking out the beautiful scenery.
Seek Out Adventure
Looking for a fun date night idea in Frisco with a little adventure that's something out of the ordinary? Laugh and enjoy a little friendly competition at Main Event, Strikz, or work on your aim with axe-throwing at Stumpy's.
Catch a Show at the Blackbox Theatre
Different than your normal theatre experience, the Blackbox Theatre is an intimate theatre that is really just a black box. Catch a show here together where you are close enough to see the emotions on the actors' faces.
Get a Couple's Massage
Any date idea that involves letting the worries of the world disappear and getting into a state of relaxation is a winner for date nights in my book. Stonebriar Spa offers a couples spa package including pedis and of course a massage!
Go Ice Skating
The Dallas Star Center in Frisco offers free skate. Perfect for when you're looking to escape the Summer heat, a rainy day, or just want a more active Frisco date night, this is a fun date that never gets old!
Learn Ballroom Dancing
At Next Step Dance, you can take your dance skills to the NEXT level with a ballroom dance class! There's nothing like learning a new skill to keep close!
Learn Wood Working
Whether you want to learn how to make a knife, a sign, or another woodworking project, Rockler has great woodworking classes so you can take those skills you learn there and work towards your dream home!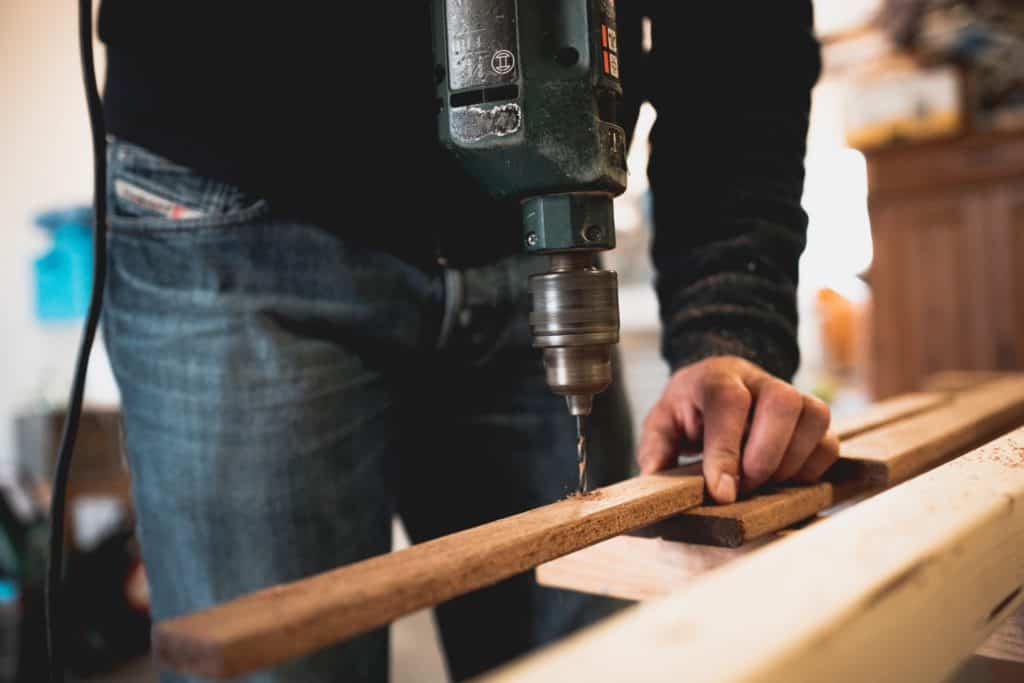 Get Crafty
At Make Expressions, you can walk in and try all different kinds of crafts including painting pottery, creating a mosaic, fusing glass, and candle making so both of you can find something you like! Or check out Pipe & Palette where you can make a mess and have a great time decorating everything from furniture to accessories by splattering them with paint.
Go Surfing
DFW Surf has so many different fun activities including paddle boarding, yoga, paddle and pints, and of course surfing!
Take Photos Worth Framing (and Posting)
Need more pictures together? Get some beautiful candid shots on your next date night in Frisco at the Museum of Neon Lights! General admission is typically $22, but if you go on Tuesdays, tickets are only $10 each. Want something more professional? There's a photographer you can book as well.
Visit a Speakeasy
Rare Books Bar is inside of store and requires a password to get in! Once inside, you can find rare whiskeys, as well as a classy setting for a unique date in Frisco! Across DFW, there are even more secret speakeasies and hidden bars that are waiting to be discovered.
Dance the Night Away
Bring your best dance moves and get closer to your partner while enjoying salsa music, food and drinks at The Glen Restaurant every Thursday evening. Check their Instagram page for more details and other events, like their Drag Brunch with Typhoon and The Glen Angels.
Surf & More in North Texas
DFW Surf offers an exciting array of date ideas on the water for couples looking to enjoy a thrilling day together. You can rent paddle boards, surfboards, surf boats, hydrofoils, or work on your balance and try out yoga on a stand-up paddleboard, all conveniently located on Lake Lewisville at Hidden Cove Park and Marina! Additionally, DFW Surf's Surf Club offers special benefits for members like discounts and exclusive event access.
Check Out One of the Events or Festivals
Frisco always has so many fun events and festivals that make for great dates for couples! Check out their calendar to stay up to date on what's going on and see if there's anything that might inspire a date for you and yours!
Make it a Staycation/Vacation
Since there are so many fun things to do in Frisco TX, you can turn your date into a whole weekend (or save a little money on the hotel by making it a weekday staycation/vacation).
Frisco Date Ideas: Final Thoughts + More Ideas
There is so much to do in Frisco for couples to enjoy plenty of great date nights together! The only question really is where to start. Is there a great Frisco date night idea that we missed? Share below in the comments!