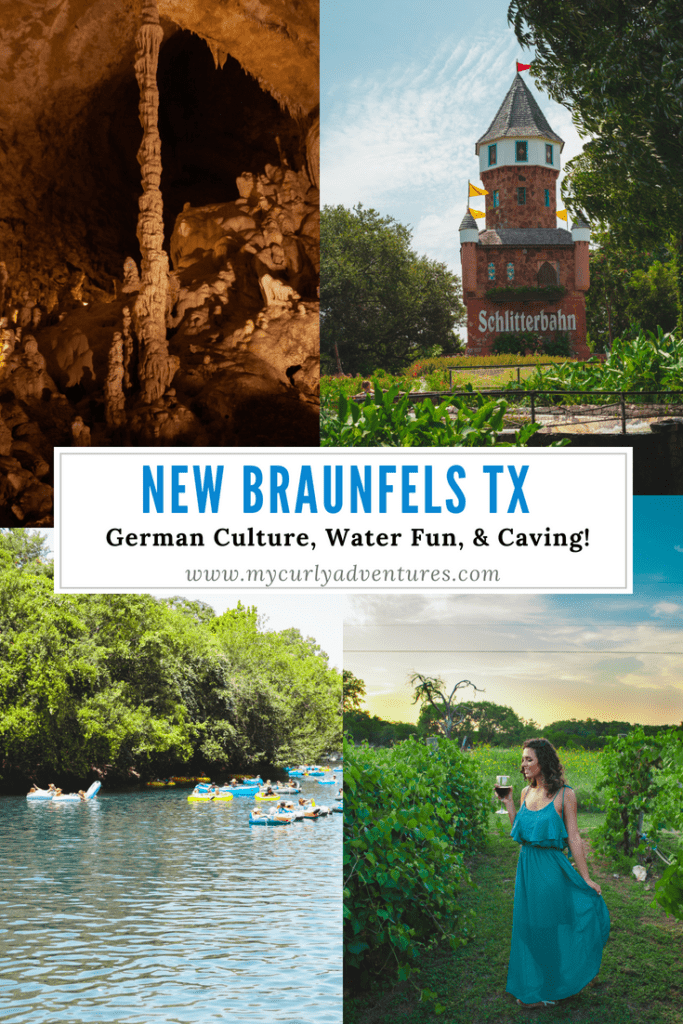 New Braunfels continues to grow, and although it expands year by year, somehow New Braunfels has still managed to hold onto its small-town charm. I have family who lives in New Braunfels, so I regularly make the trip to this enchanting town. There are so many things to do in New Braunfels and you could easily make a week out of a trip here. I recently took a trip with my blogger friend, The Rose Table, for a New Braunfels adventure. Today I'm sharing some of the best things to do in New Braunfels including some main attractions and some hidden gems!
Things to do in New Braunfels is part of the Texas Travel Series, which is here to serve as a resource to help you find your next Texas adventure. There are so many unique and bucket list worthy things to do in Texas that I'm excited to share with you!
Things to Do in New Braunfels – Water Adventures
It's hard to go to New Braunfels and not get in the water! From water sports to a leisurely float, New Braunfels is the perfect Summer vacation!
Schlitterbahn in New Braunfels is often recognized as one of the best water parks in the US and it's easy to see why! The park is actually 3 connected parks featuring thrill rides and fun relaxing rides. Many of the rides use water directly from the Comal River and last longer than your typical amusement park (which means more time in the water and less in the lines!)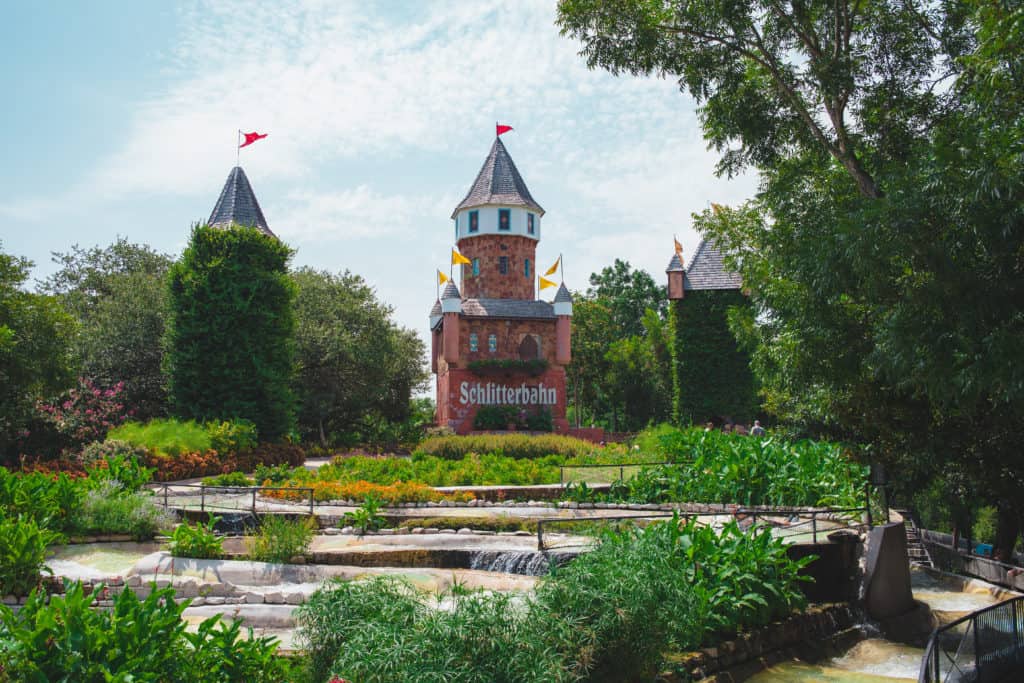 You can enjoy a drink at one of their swim up bars, go on a not so lazy river, learn to surf, slide down some epic slides, float the Congo River, enter the Dragon's Lair and so much more! It's easy to spend an entire day at Schlitterbahn with all of the things there are to do!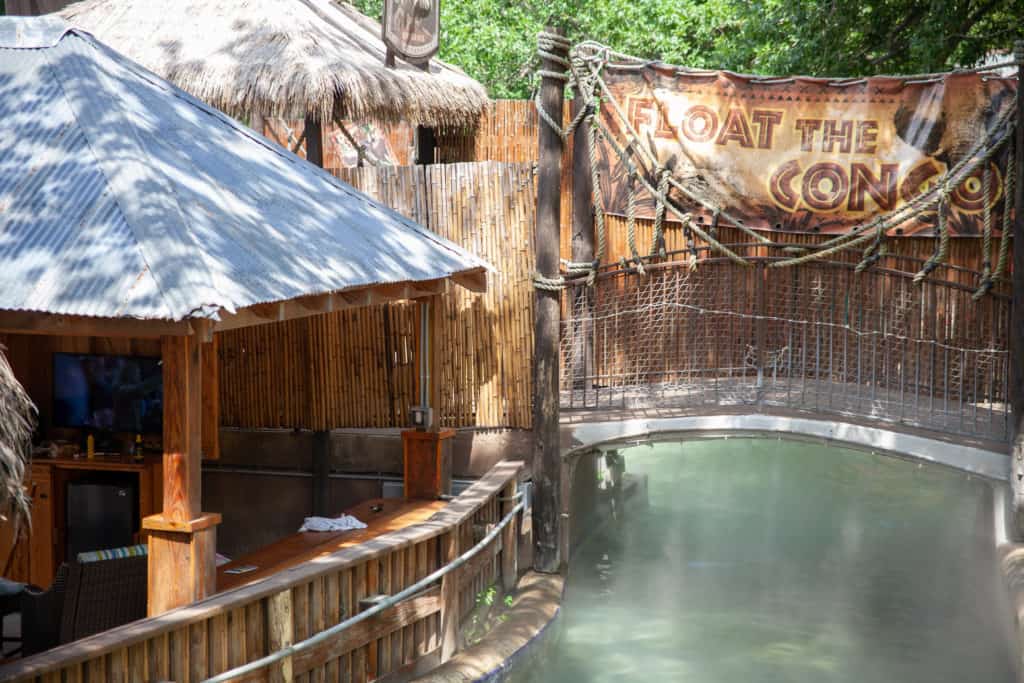 One of my favorite things to do is to grab a tube and float the Comal River. Rockin R Tubes is right across from the entrance of the float. They provide you with a float and bus you back to your car after your float. The Comal River is a pretty relaxing ride with two fun chutes that are not too extreme. People are welcome to bring snacks and alcoholic beverages as long as you use non-disposable containers. Please respect the river and keep it clean!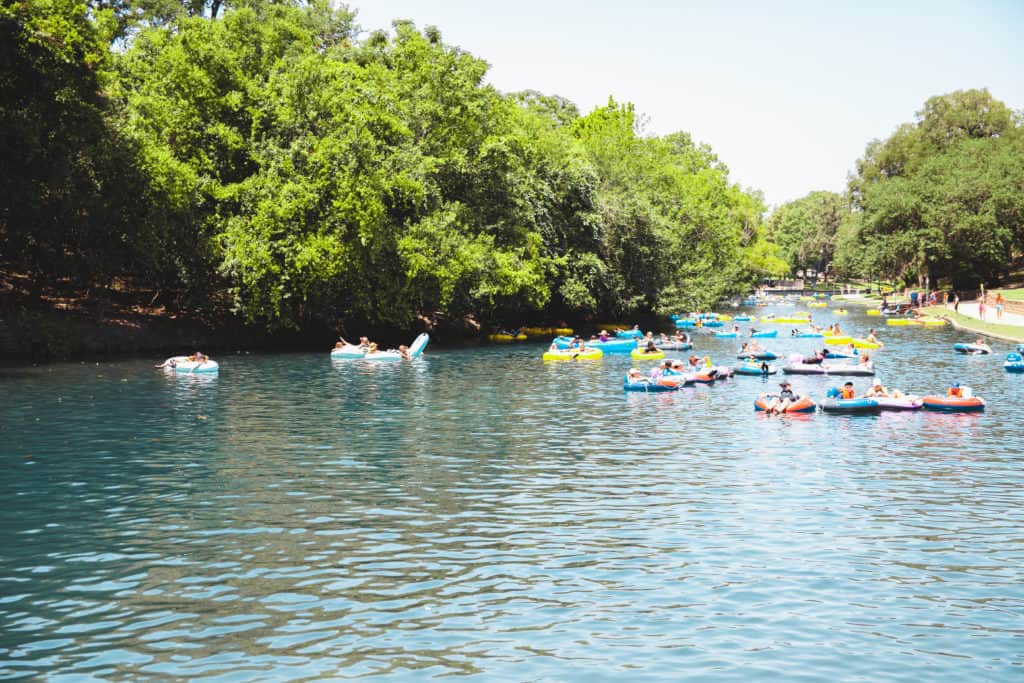 I got this bikini at Jini Bikini and I love it because it's a fully customizable bikini that I can wear multiple ways. Click this image to see more.
For people who are looking for adventure, I highly recommend Texas Ski Ranch! If you've ever wanted the chance to go wake boarding, this is the best way to practice. The Texas Ski Ranch uses cables to pull people along and has a section for beginners and pros.
I used the beginners area to really learn how to get started and do some turns. It made me comfortable knowing that I had someone along to help! For people who are more advanced, you can go along around the main cables! I did try twice and managed to face plant! Looks like I need a little more experience! Either way it was an absolute blast, and I'm so glad I took the time to try.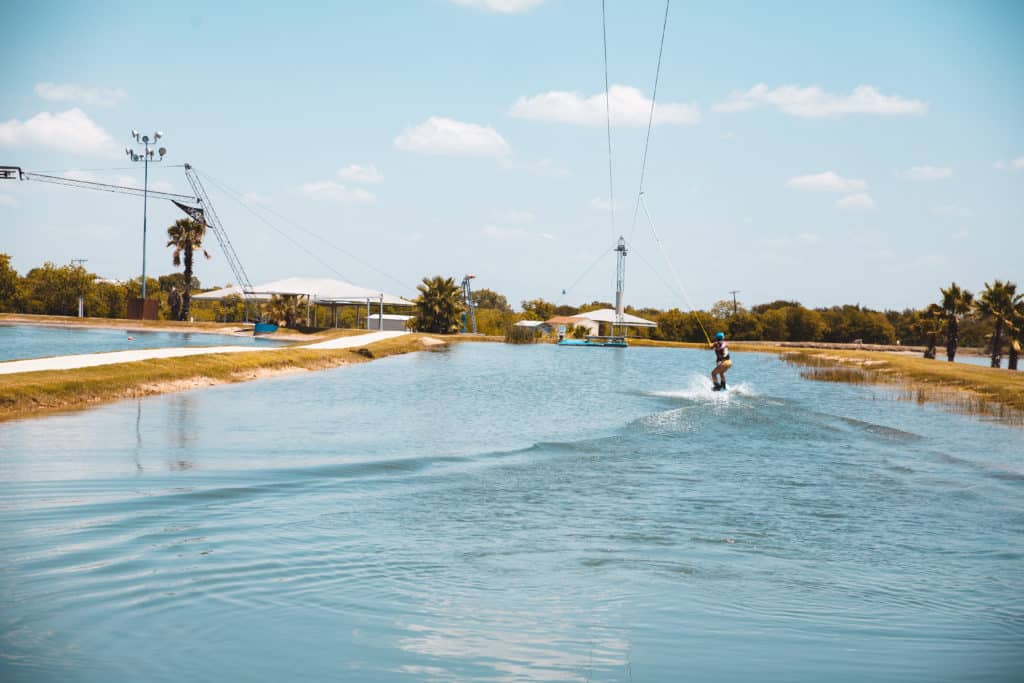 Things to Do in New Braunfels – More Adventures!
If you have ever wanted to travel 200 feet underground, Natural Bridge Caverns has you covered! You can take a guided tour into the naturally forming caverns that have been slowly carved over time. View underground chambers, crystals, an emerald pool, stalagmites, sparkly rocks and more! The chambers also remain around 70 degrees so it's a great break from the heat in the middle of the day!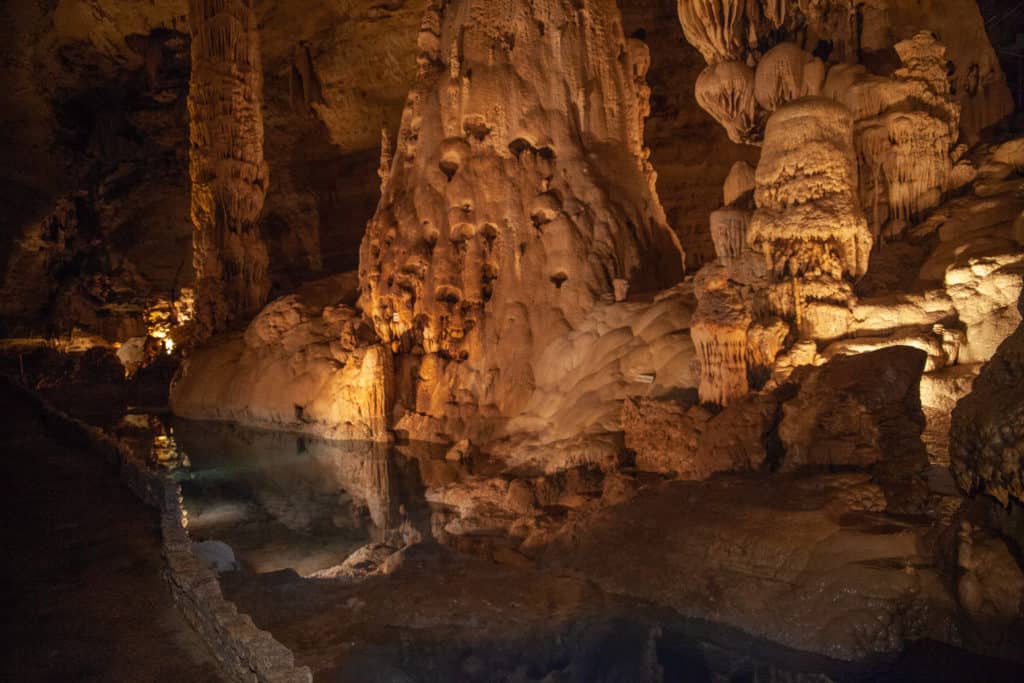 At the Caverns your little ones can also participate in a ropes course!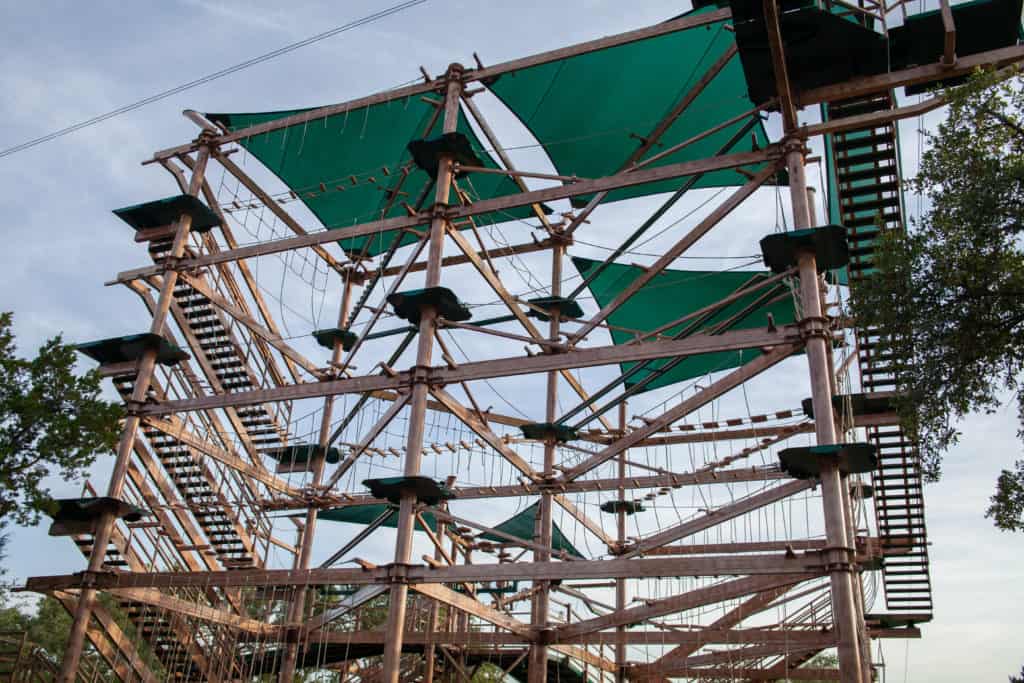 And did you know Texas has its own African safari? Natural Bridge Wildlife Ranch lets you take your car and a bag of food through their wild life park where zebras, longhorns, buffalo, and other animals come up to your car and eat the food you throw out. It's almost like a reverse zoo where the animals roam around and we're stuck in a little box! It's so neat to be able to get so close to the animals. Afterwards you can pet some goats, visit lemur island, and get a safari themed gift at the gift shop.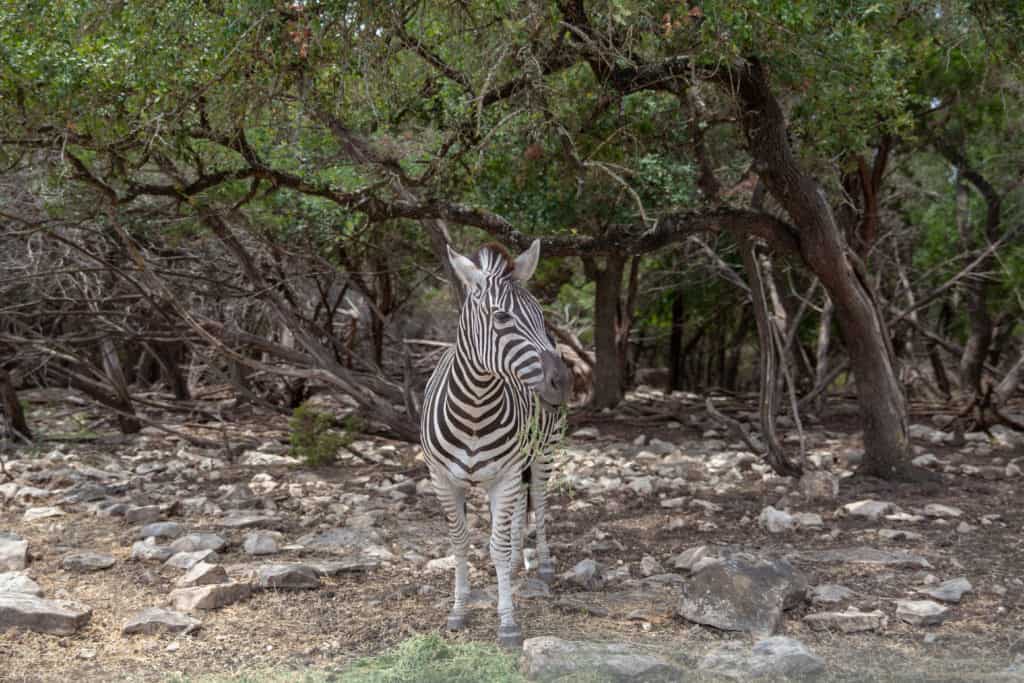 Things to Do in New Braunfels – Shopping
I have been to New Braunfels 10+ times, and I had never heard of the Grass Market until this most recent trip when we went to eat at Huisache Grill (Don't ask me to pronounce that!) I was blown away by this little gem hidden near Downtown New Braunfels.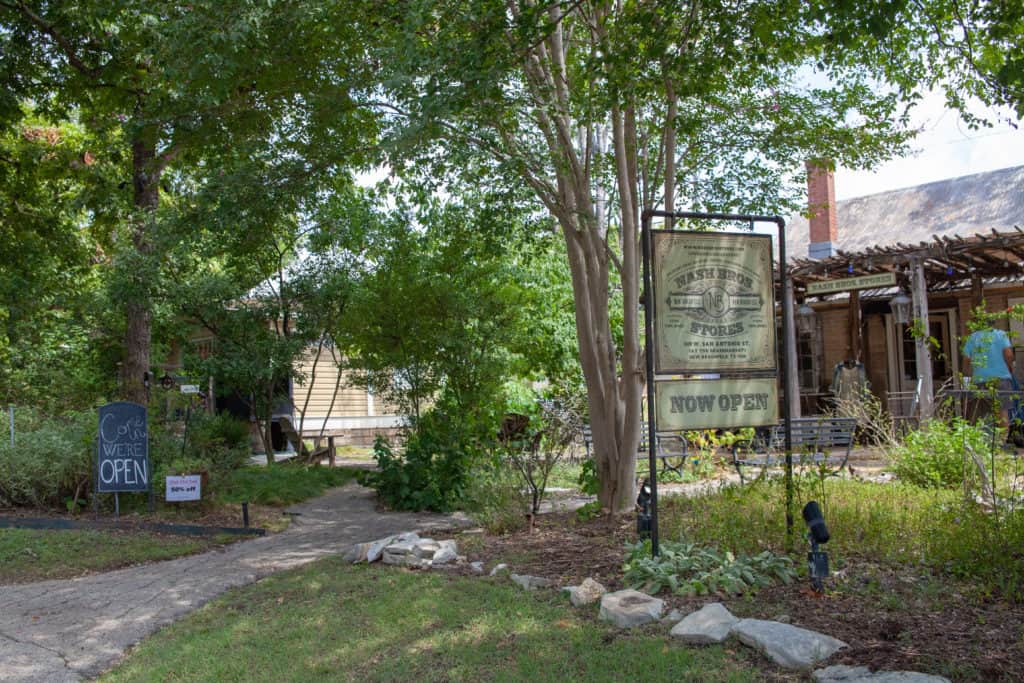 First off you have to eat at Huisache! This place cannot stay hidden for long. We enjoyed a creamy brie as an appetizer. They also have a great lunch specials such as the creamy tomato salmon. You cannot go wrong with anything on the menu. Since there's likely a wait, take some time to walk around the shops.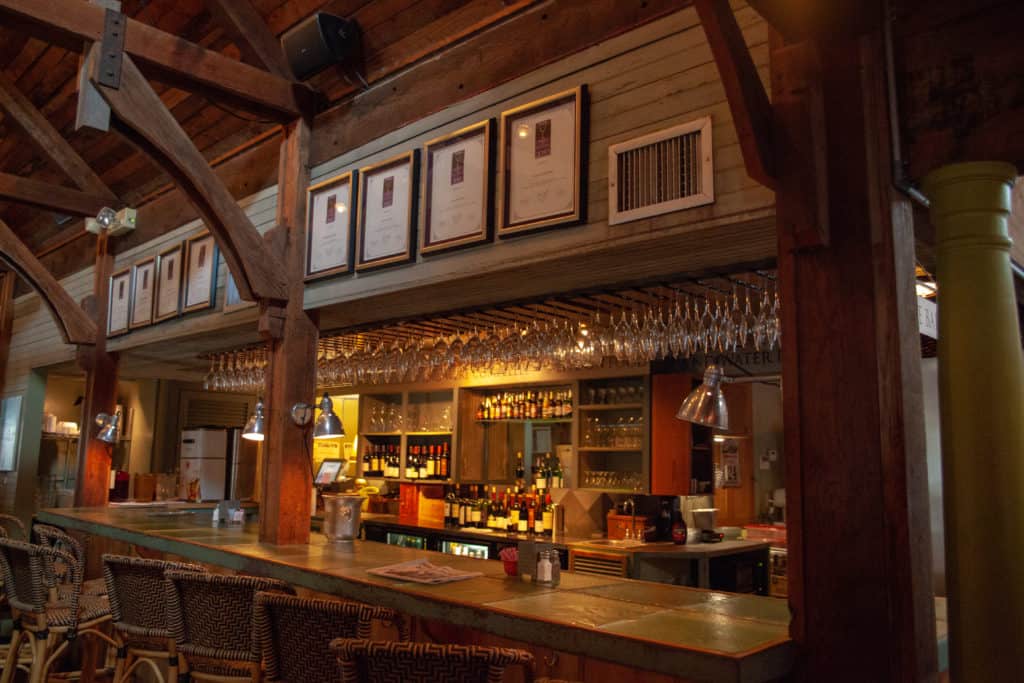 The Art Cottage contains a group of local artists with beautiful hand-painted pieces and a soon to come pottery class. While at the Grass Market, you may also come across your next fashion or vintage find! There's lot of cute things to find in this hidden shopping district.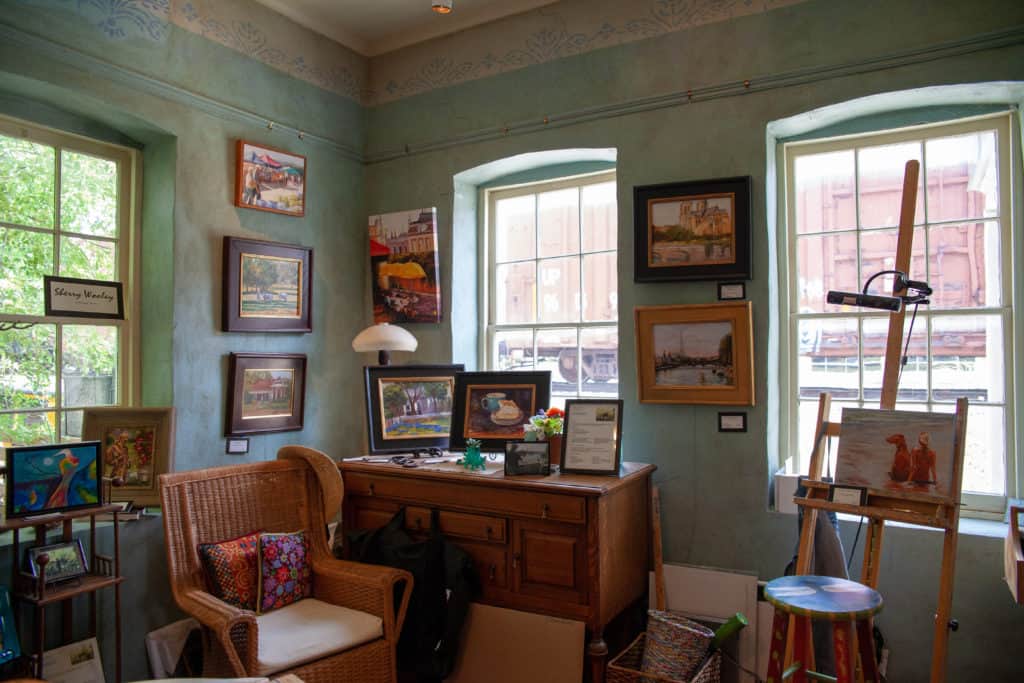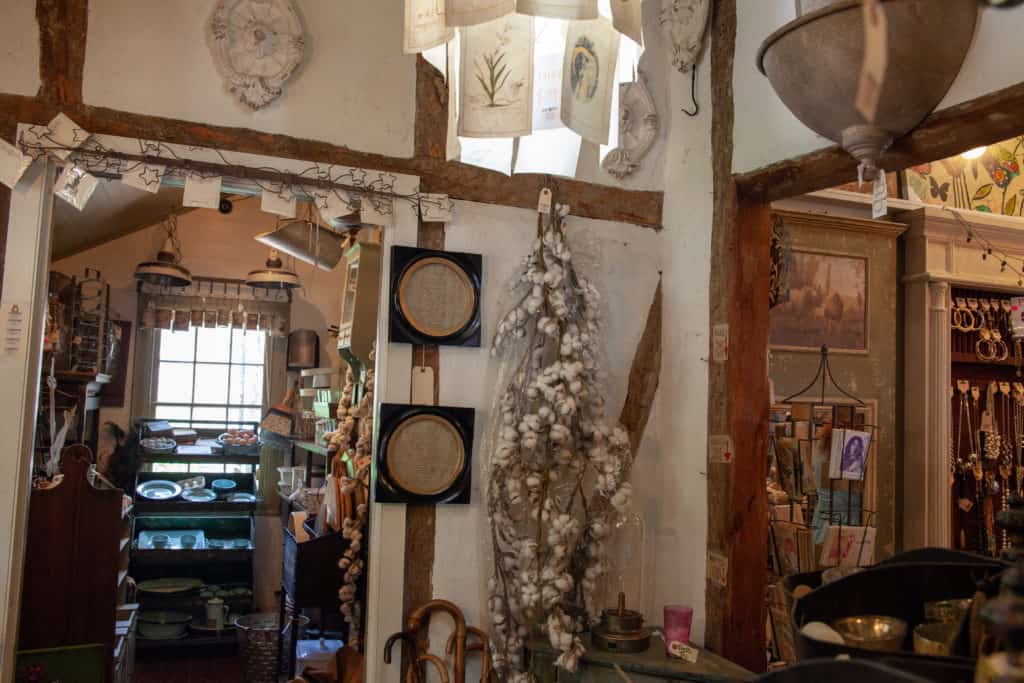 Things to Do in New Braunfels – Where to Eat
One of my favorite parts of travel – all of the good food! Every time I visit New Braunfels I go back and visit a few of my favorite places and then discover a couple more! I'm so excited to share all of my favorite mouth-watering foods in New Braunfels.
New Braunfels has quite the selection of tasty bites including one of the best barbeque joints in Texas! I could not stop talking about this to my friend, and she was quick to agree that this was some out of this world BBQ. As soon as we arrived at Cooper's Pit Smoked BBQ, we were immediately greeted with a giant smoker with the meats laid out for us to choose. Of course I had to do it for all of my readers and order just about one of everything! While everything was just as good as I remembered from my previous trips, I have to say my favorite was the tender brisket and the fall off the bone beef ribs! I know you're going to think you're too full for sweets, but trust me on this one too. You have to get the blackberry cobbler.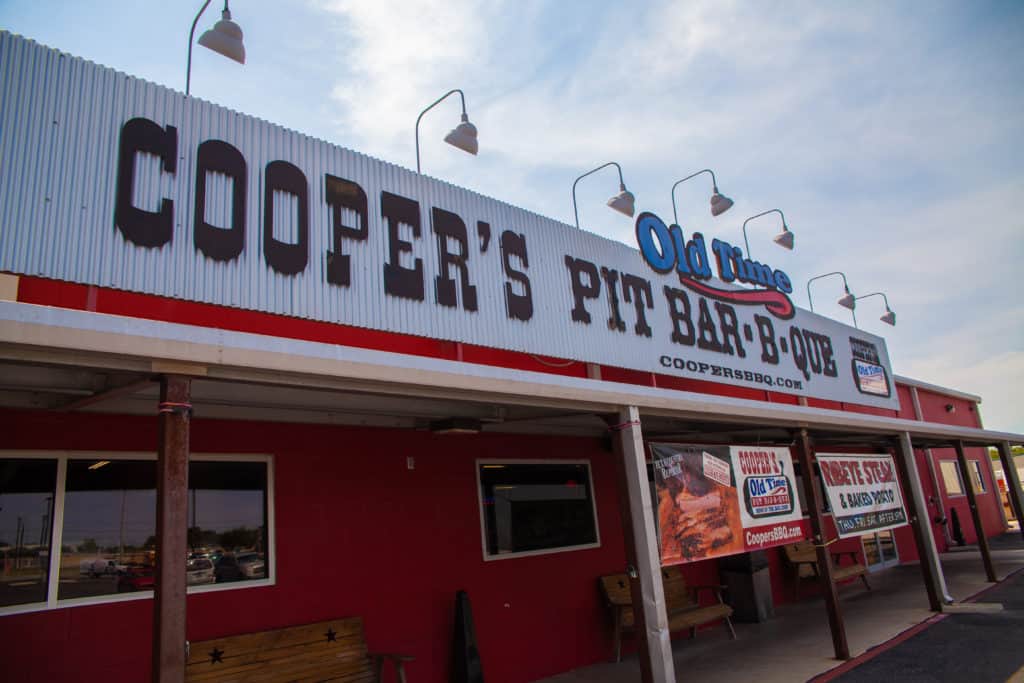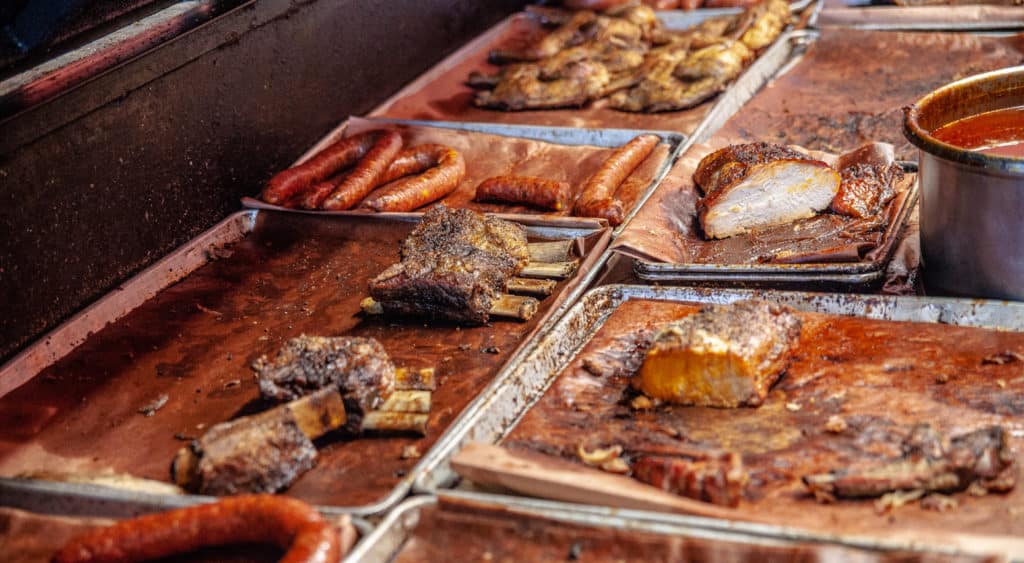 Since New Braunfels is a German town, you can't leave New Braunfels without getting some traditional German food. Alpine Haus is in a cute historic home and has a scrumptious list of schnitzels and other German specialties. I ordered the Hühnerbrust Geschnetzeltes. I thought everything was delicious, but it was my friend who lived in Germany who confirmed that this is some truly authentic German food!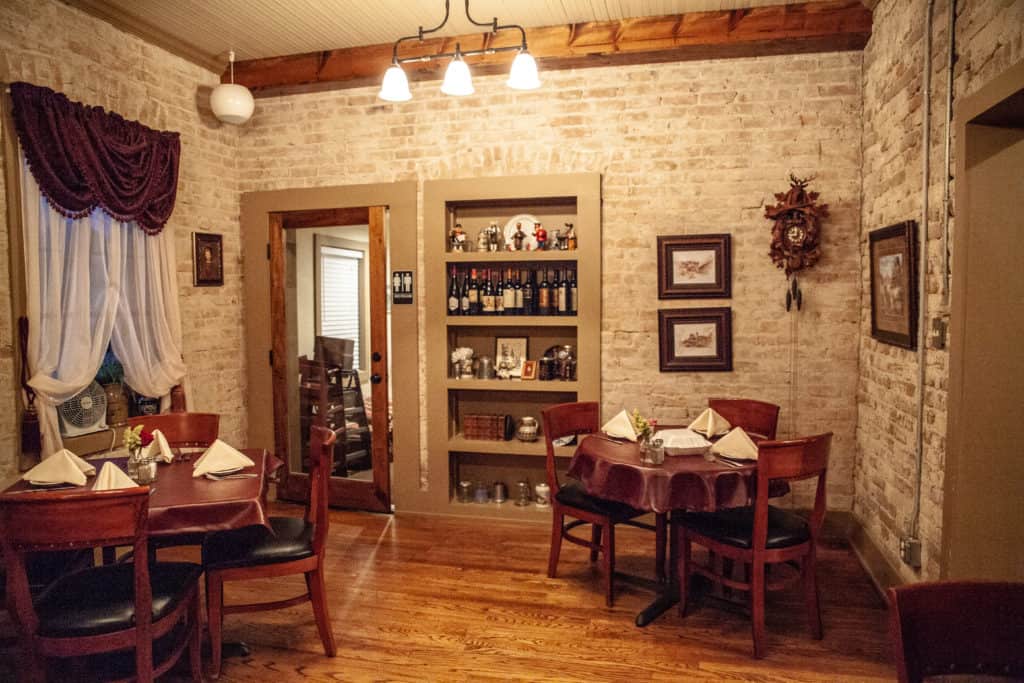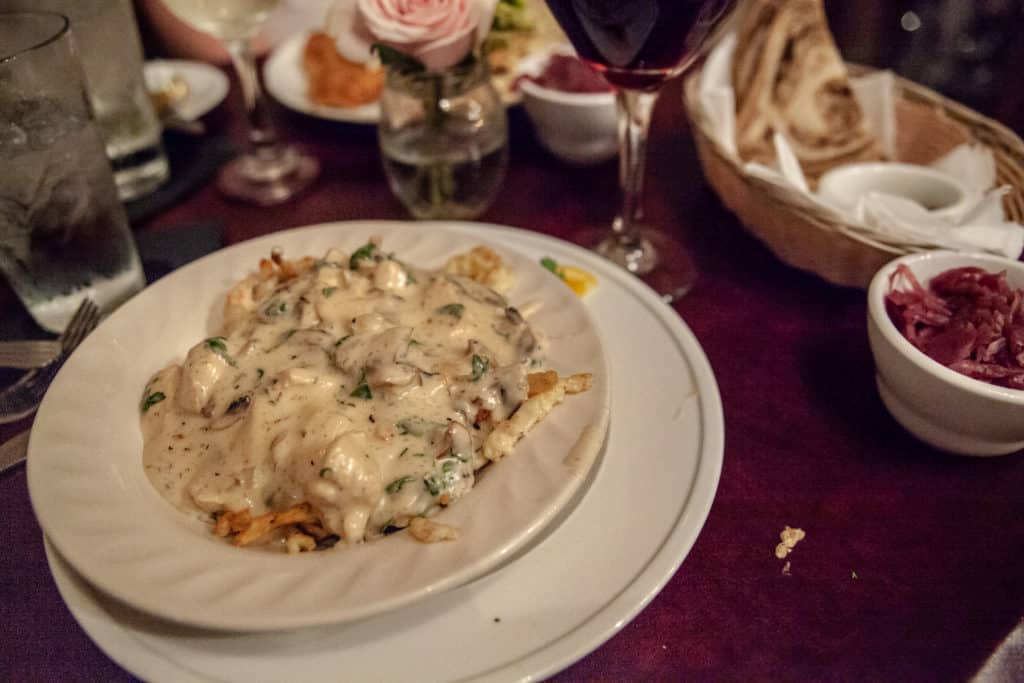 Naeglin's Bakery is another German must! This bakery has been around since 1868 and like wine, this place only gets better with age. We enjoyed some of the most moist muffins, some great cookies, and some scrumptious donuts!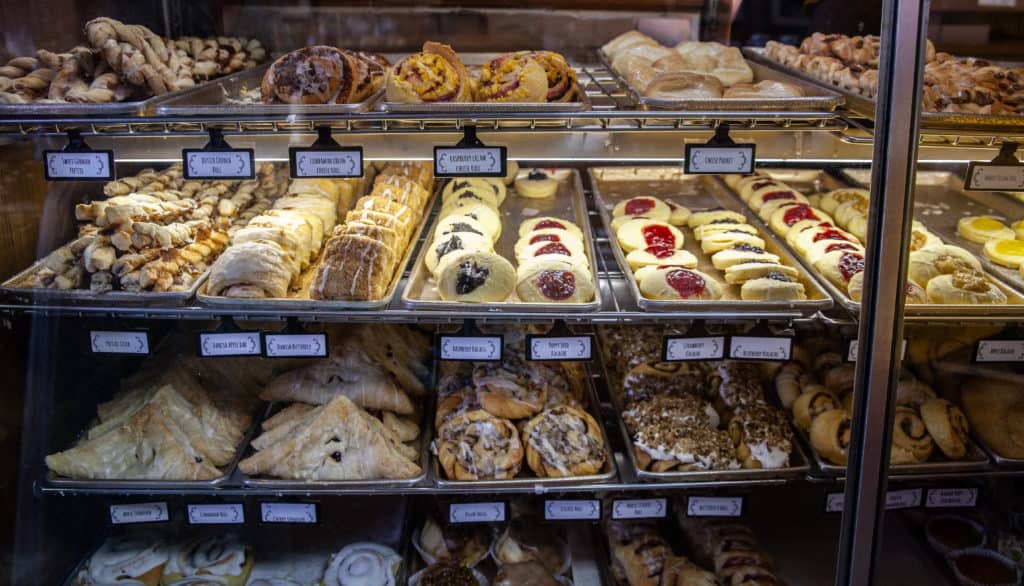 If you're craving Mexican or Seafood, head to The Reel for some great takes on fresh fish! They have some incredible lunch specials, and if you go at the right time, you can combine their happy hour with their lunch specials for some extra savings! I could go for an extra plate of their cheesy fish enchiladas right now!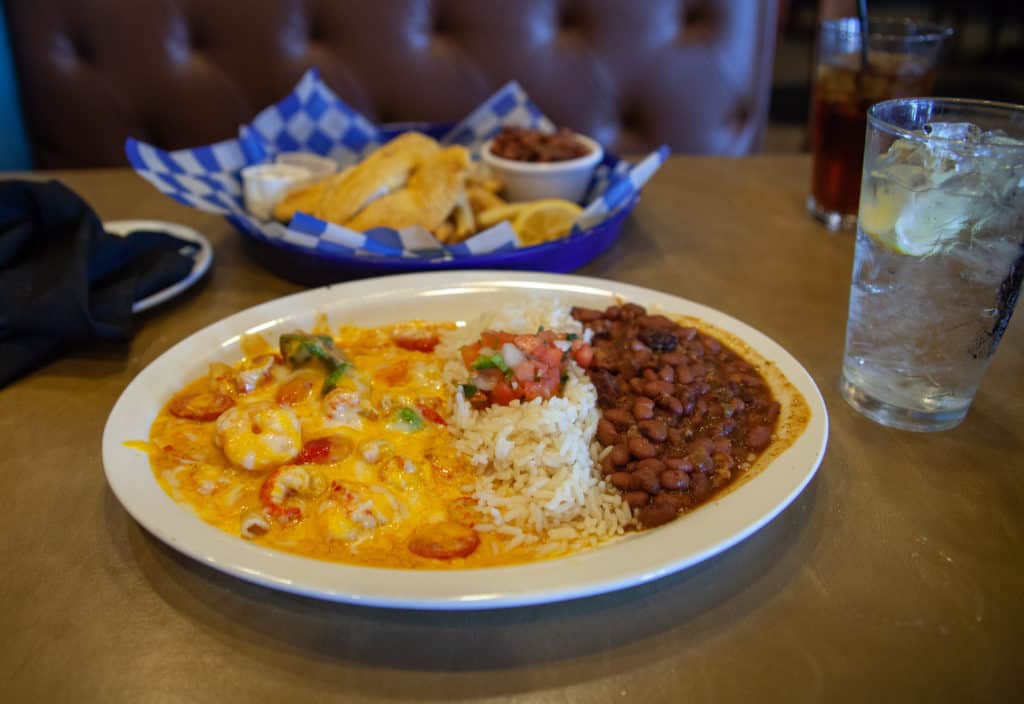 For a good old burger TJ's Burgers is the place to go! TJ's is a classic and one of the stops I always make for a bbq bacon burger and fried pickles (my absolute favorite!) before heading home!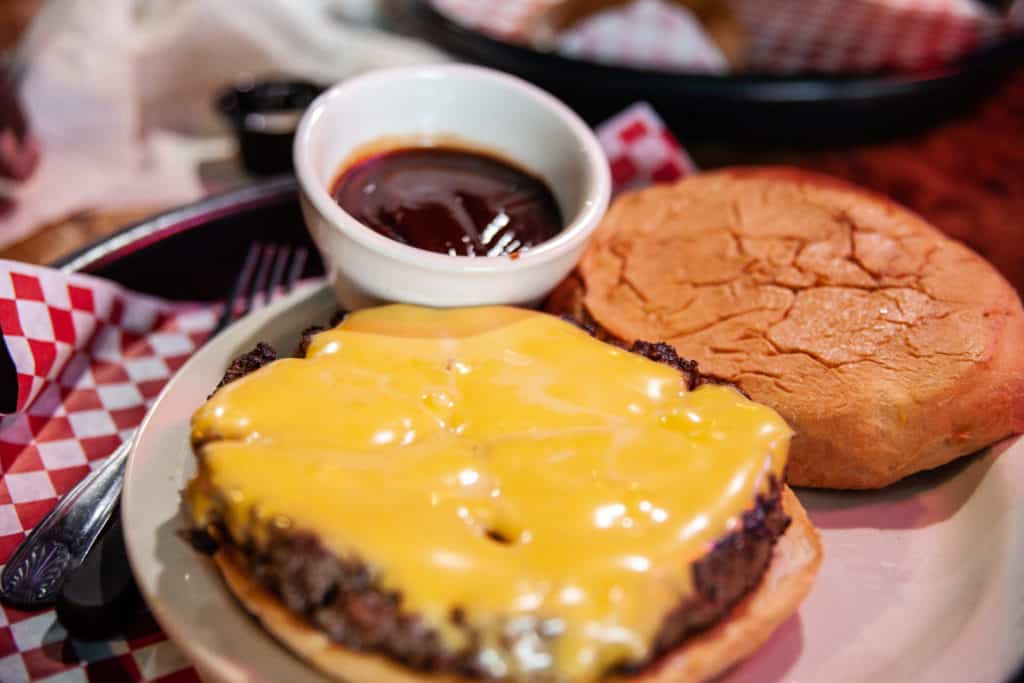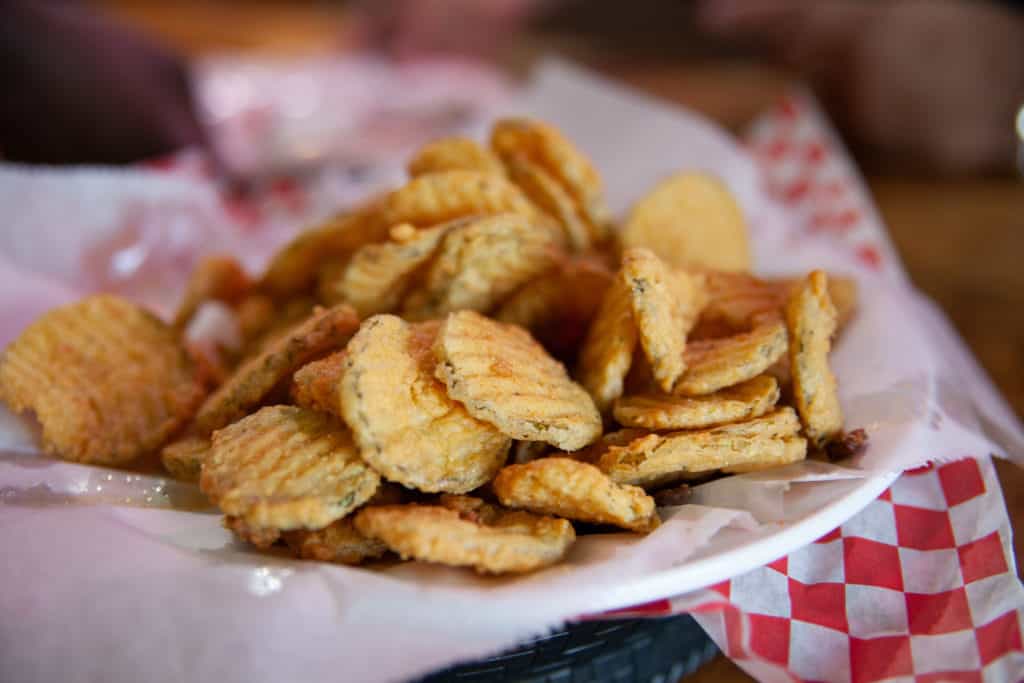 Finally, if you are looking for the best sweet treats in New Braunfels, you have to stop by 2 Tarts Bakery. They have the cutest goods and the sweetest treats. Not to mention that their bakery in general is absolutely adorable! Grab a fresh lemonade, and any of their baked goods are sure to be a winner!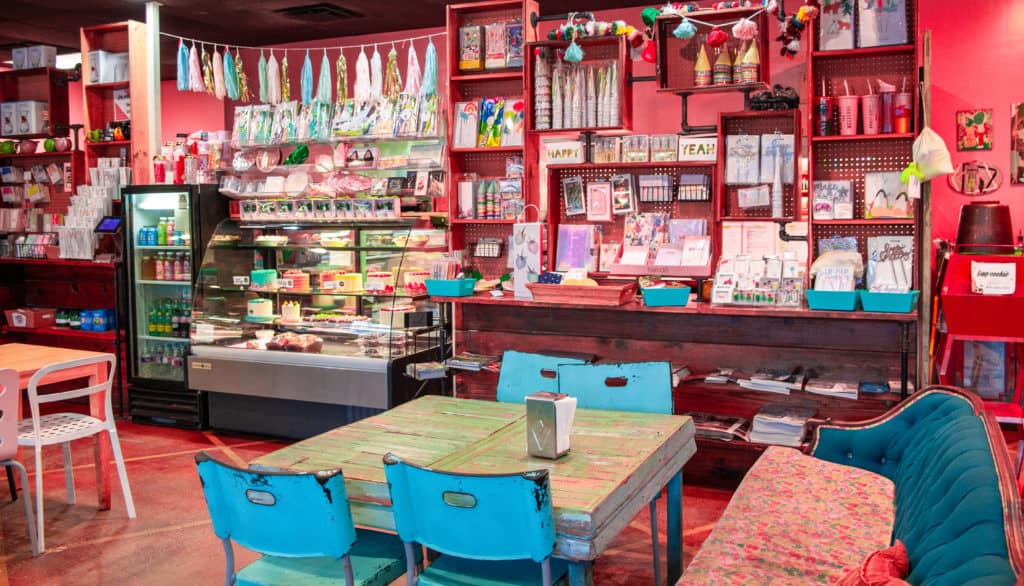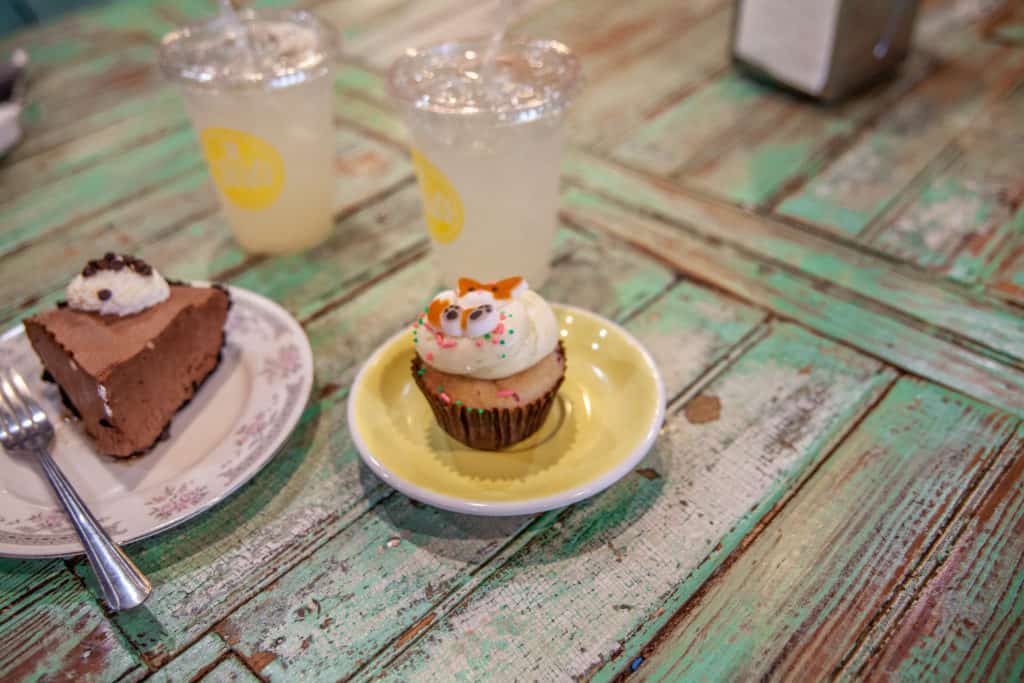 Things to Do in New Braunfels- A Romantic Evening
Later in the week Katie-Rose had to return home and my husband joined me, and I'm so glad he did. One of the most romantic things you can (and should!) do in New Braunfels is a private dessert experience in the Vineyards. At Oak Valley Vineyards Restaurant you can have dessert in the beautiful trellis with grapevines growing around. As soon as we walked through the entrance, I could not believe this was our view for the evening! We were surrounded by rows and rows of vines where we were welcomed to try the grapes! We spent time sipping wine and simply enjoying time with each other. If this is something you are interested call ahead as this was the only trellis I saw.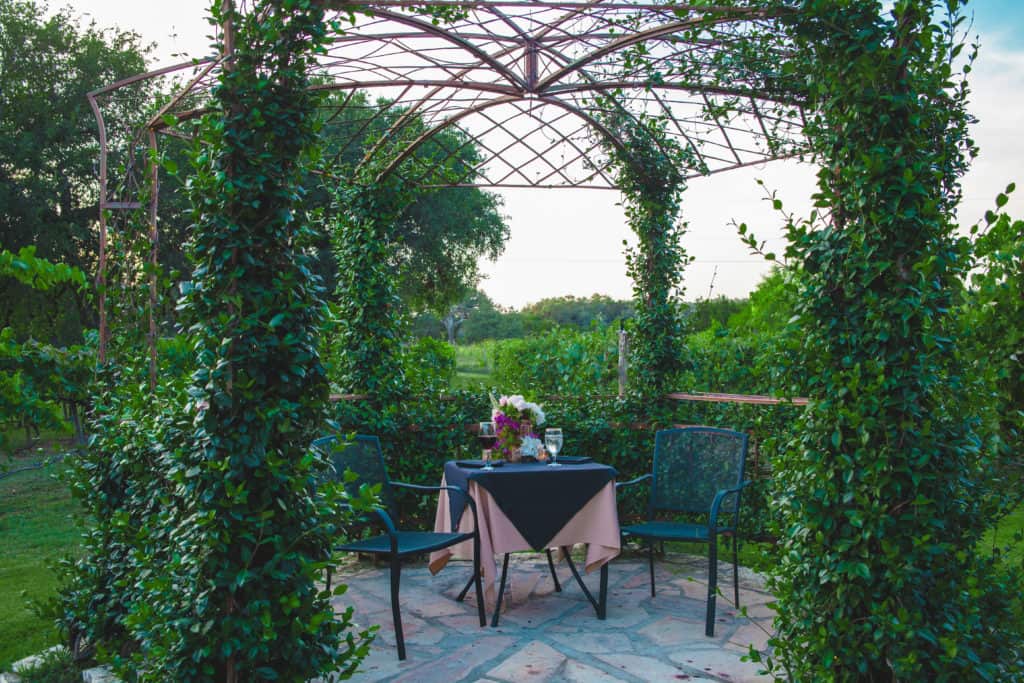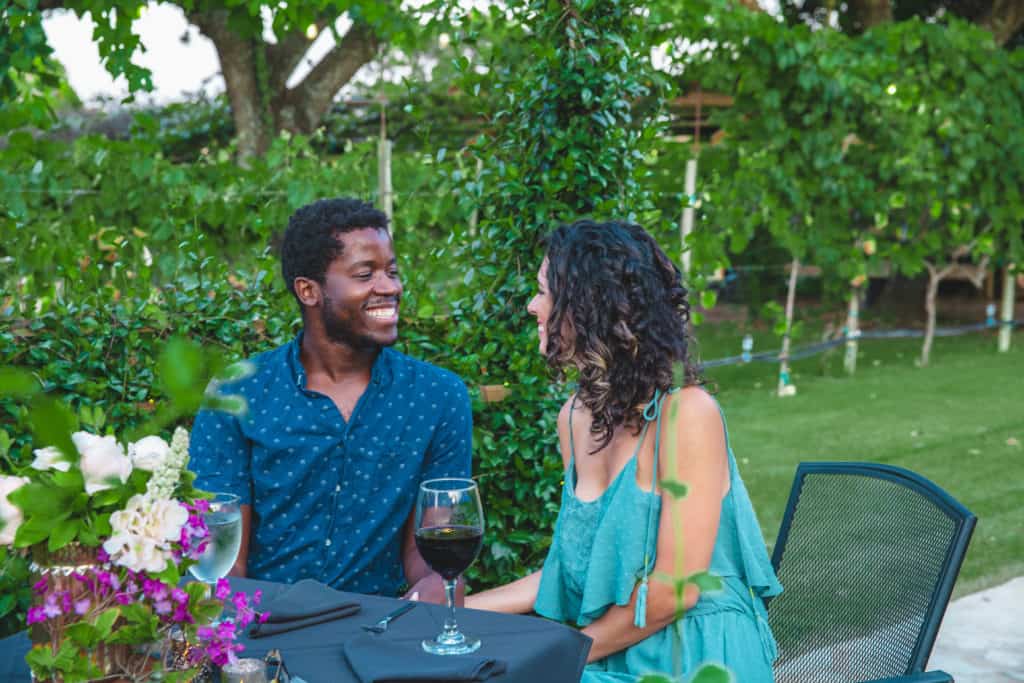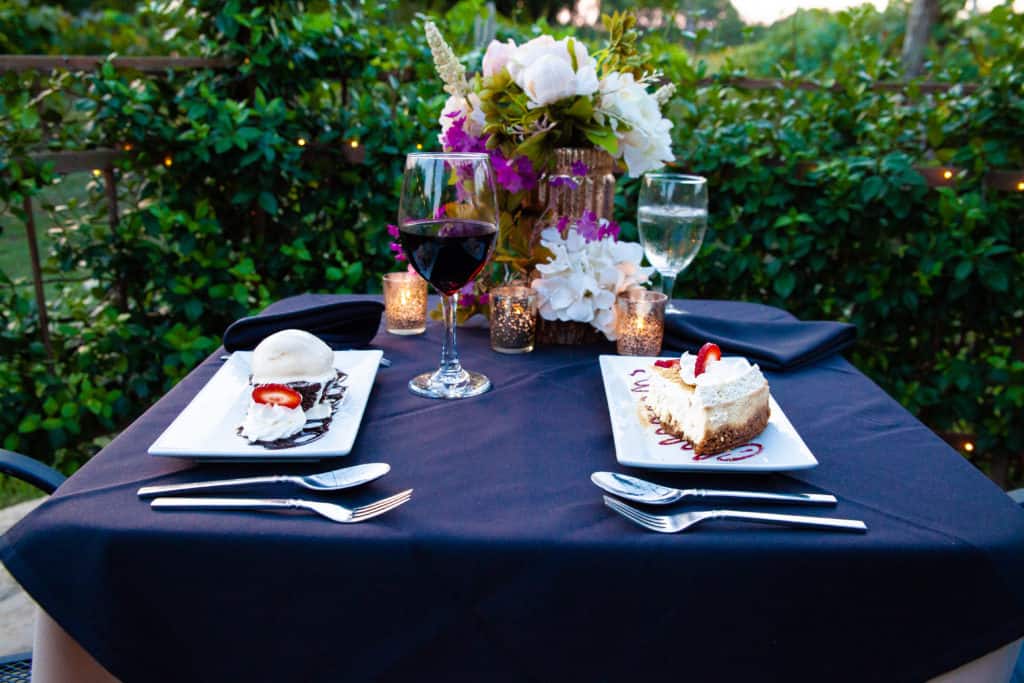 Things to Do in New Braunfels – Visit Gruene
With the oldest dance hall in Texas, a gorgeous historic square, and plenty of live music, Gruene is a cute city that you can visit one evening. Read all about Gruene here.
Things to Do in New Braunfels – Final Thoughts
Oh, wow I had a lot to write about New Braunfels! New Braunfels is just such a beautiful town with so much to do! If you're coming down for a weekend, go ahead and plan a second weekend because you are going to want to come back a second or third time! Liked this article? Consider following along the rest of this series on Instagram!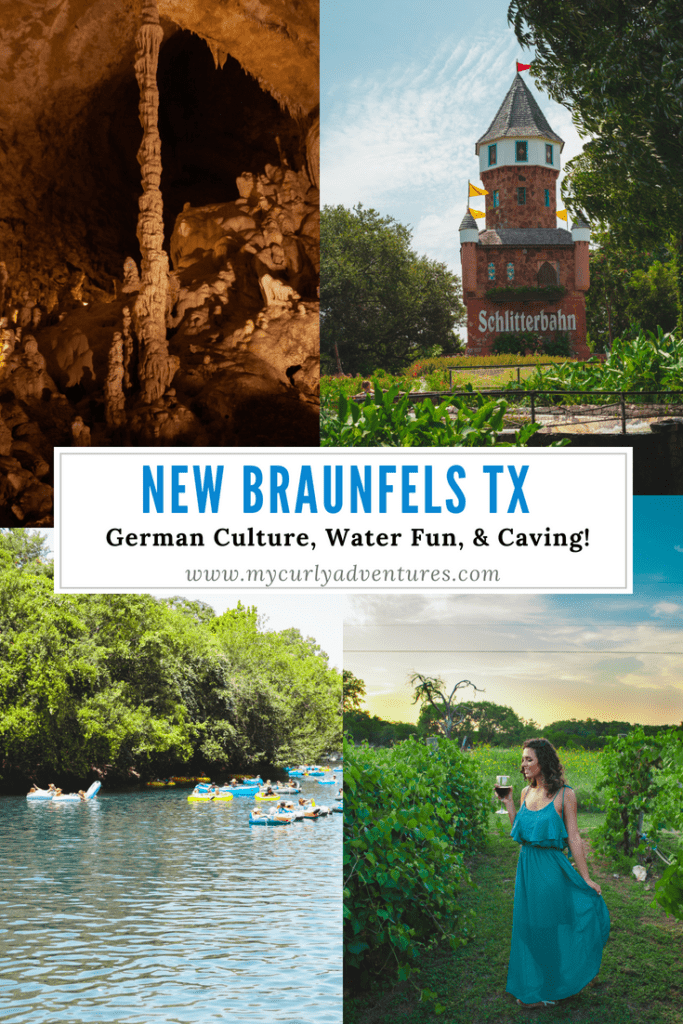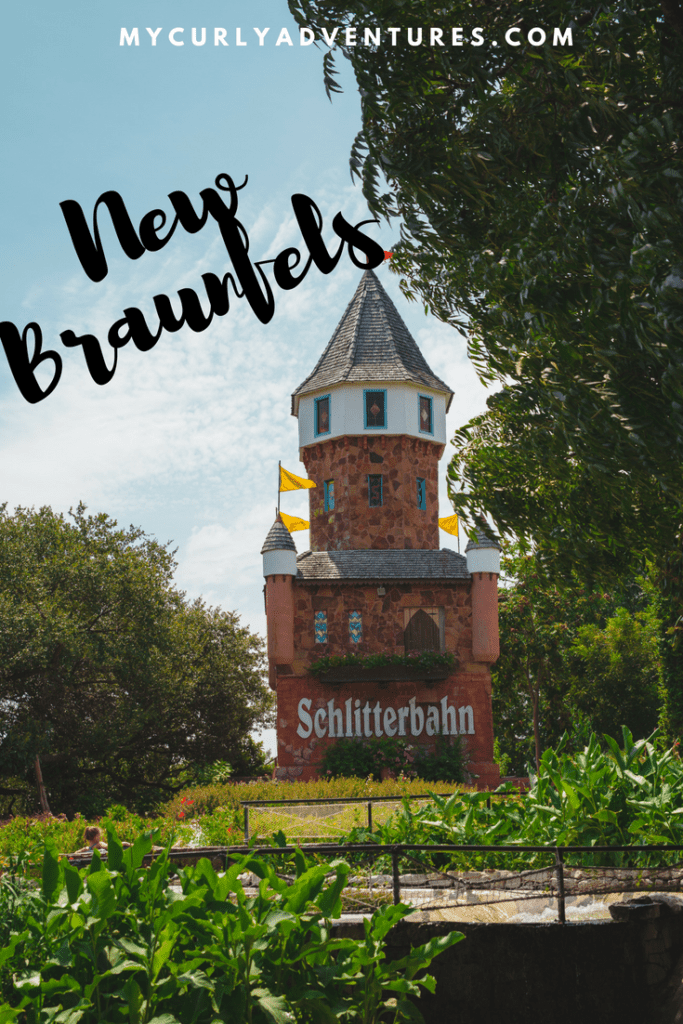 Some of my accommodations and experiences for Things To Do in New Braunfels were furnished by Marglin Ranch and Visit New Braunfels. As always all opinions are my own.