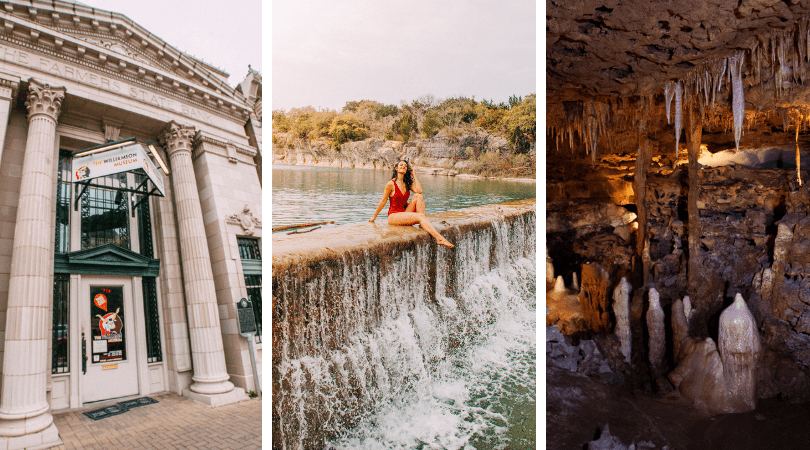 Georgetown is a quaint little town right outside of Austin filled with so many incredible activities for a fun weekend getaway! With poppies that bloom in Spring and voted the most beautiful town square in Texas, Georgetown is filled with so much incredible beauty, nature, and adventure. Keep reading to see all the fun things to do in Georgetown TX!
Go for a Swim at Blue Hole
As the weather gets warm, Blue Hole becomes a popular spot for swimming. Blue Hole even comes with it's own little waterfall and is completely free so that you can enjoy swimming, relaxing by the water, and a fun vacation without spending a lot of money.
Go Searching for Poppies
Georgetown is famous for their poppies which spring up all over the town in March and April for fields of red all around. However, even if you are not in Georgetown during the Spring, this town is filled with beautiful poppy art work and sculptures all around. I love that the poppy love last all year long and makes it feel a little like Spring even in the colder months.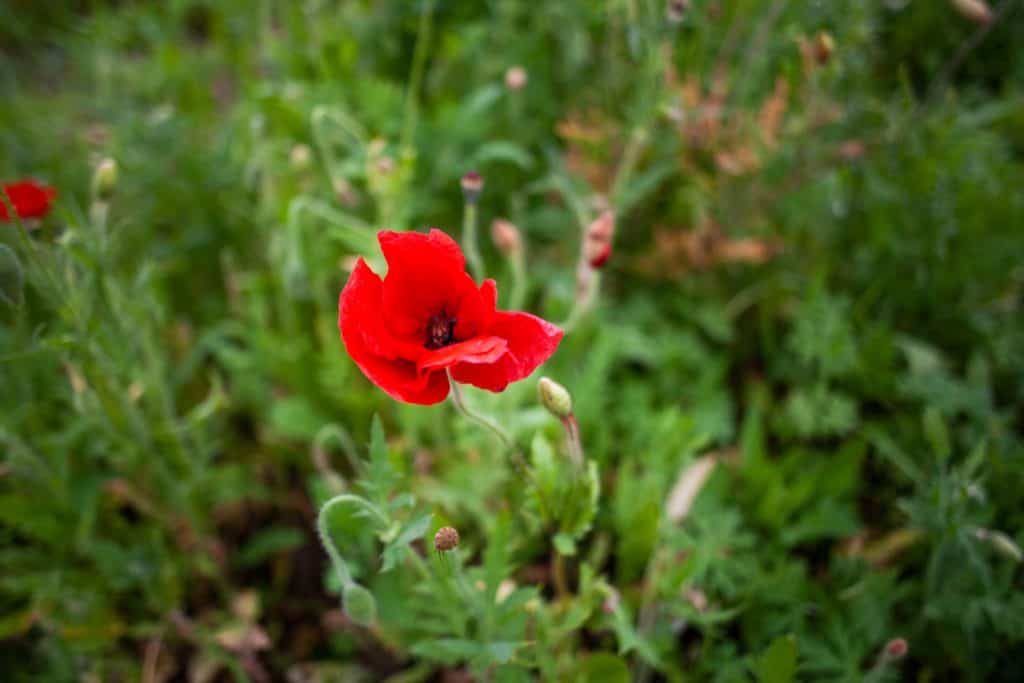 Explore Inner Space Caverns
Inner space caverns is a wonder in Texas where you get to travel underground to see different structures, learn about the formation of the caverns, and possibly see some of the tiniest bats. The tour is informative, but done in such an entertaining way you almost forget you're learning. A fun fact about this cave compared to most of the others is that it is actually pretty warm down there which is nice little break during the colder months.
Inner Space Caverns was named this during the space race as people were getting excited about heading up. They wanted to encourage people to discover the "inner space" that we had right here below the surface!
Inner Space Caverns even has spelunking tours for those who are more adventurous. If you're unsure about how you will handle the cramped spaces, they take you through a test run beforehand to make sure you can handle it and will refund you your money if you find it uncomfortable. Their route is a little more of a challenge.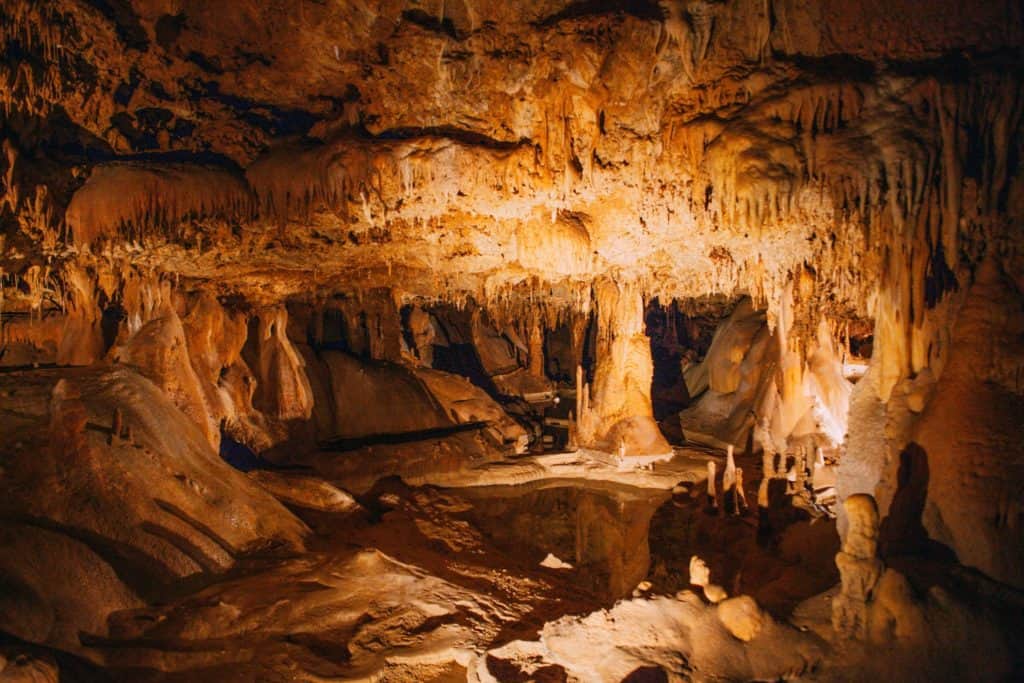 Catch a Show
The Georgetown Palace is a beautiful historic theatre built in 1925 that still holds onto it's charm. They host different musicals and performances throughout the year and even host adaptive shows so that people with special needs can enjoy sensory friendly shows and special accommodation so that everyone can enjoy theatre.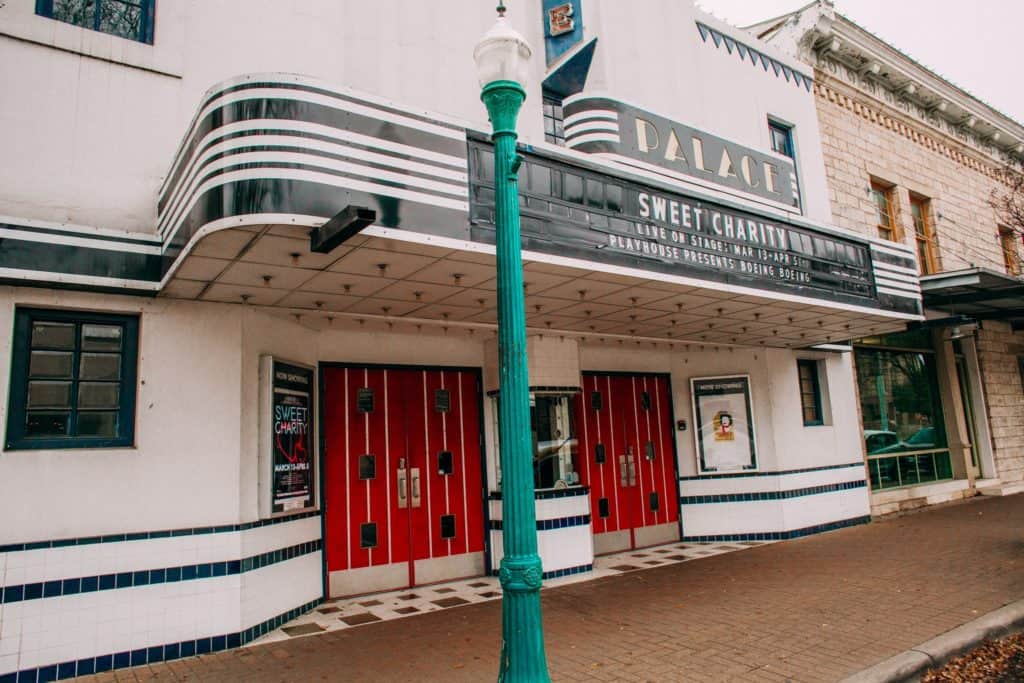 Stroll Through the Prettiest Town Square
Georgetown was voted the most beautiful downtown square in Texas and as soon as you walk through it's clearly evident in a way pictures won't even begin to do it justice! There are so many colorful and unique buildings all around the downtown that are a work of are of their own!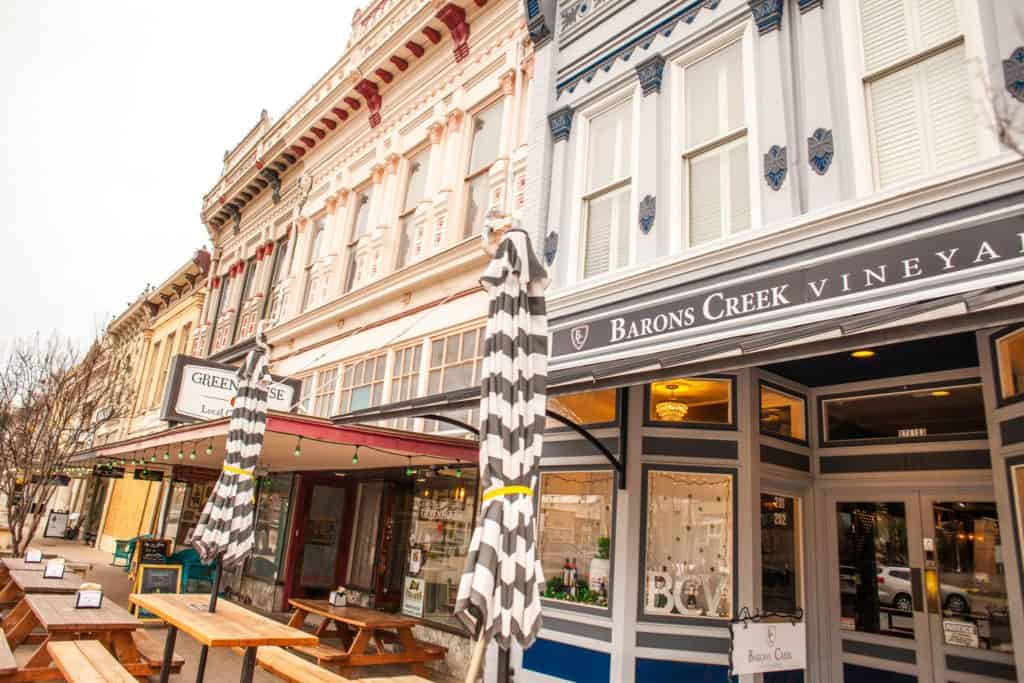 Discover the Local Art Scene
Georgetown puts quite a bit of emphasis on their local art scene from the different galleries and sculpture around town. The Georgetown Art Center has a regularly rotating exhibits so you're likely to see something different every time you go as well as fun activities and events that often go along with it.
If you are someone who loves art, you'll find that many of the galleries around have such a great selection of carefully curated local and international art to add to your collection.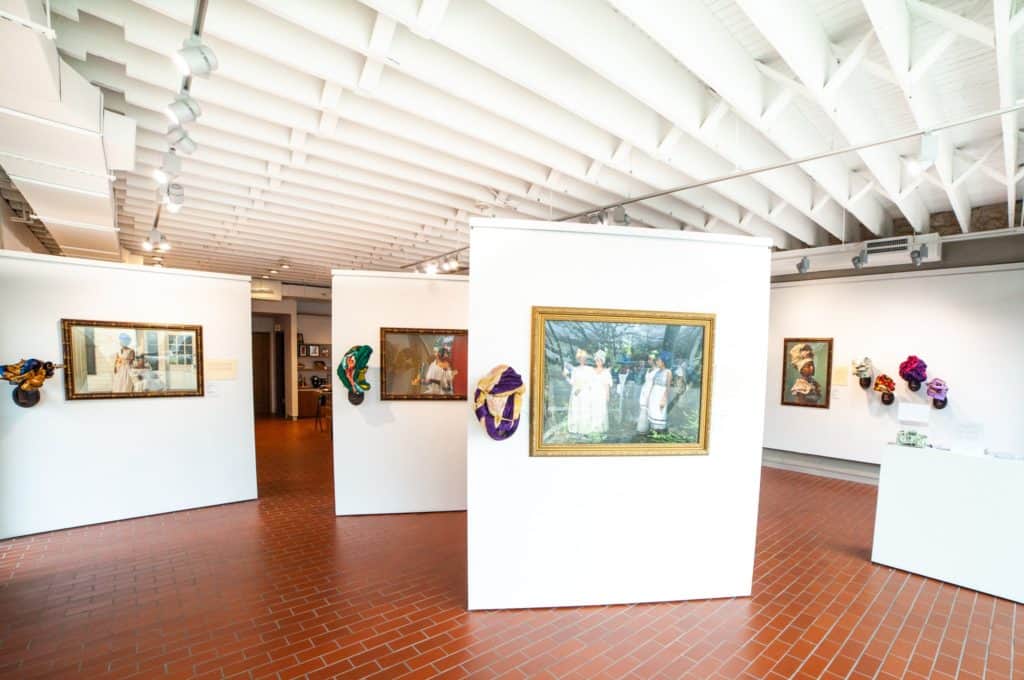 Jam at Kenz Guitars
Kenz guitars is a famous guitar shop in downtown Georgetown where you can find all kind of new and used guitars. They have lessons and on Fridays they even have live music. Even if you're not in the market for a guitar, it's a beautiful shop with a lot of character that's worth stopping in!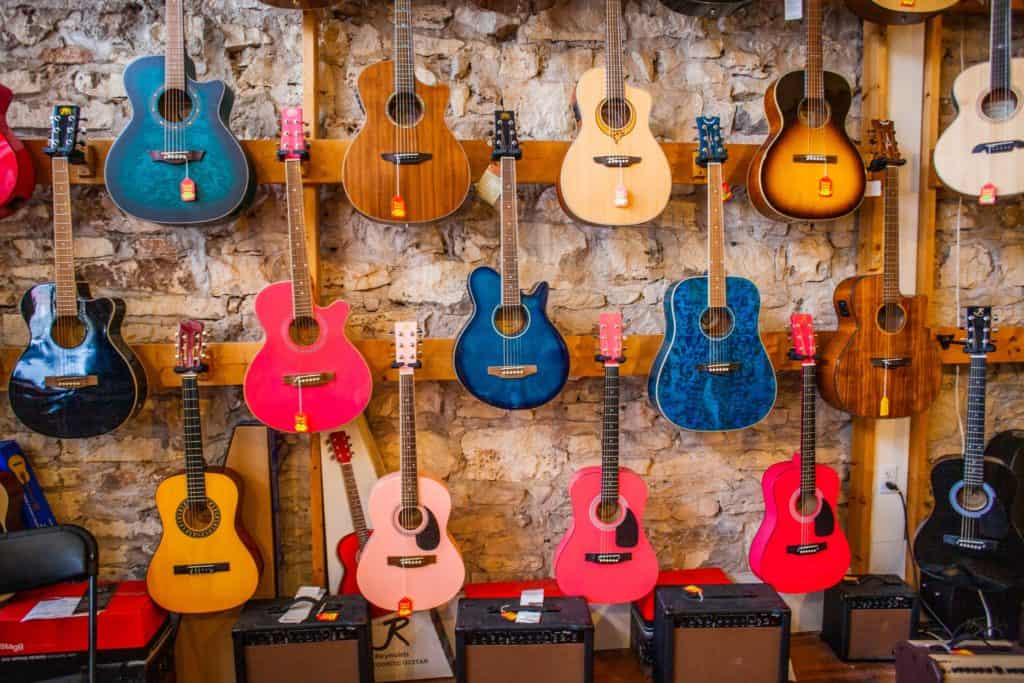 Eat All You Can Eat Ice Cream
Not only is All Things Kids a really fun toy shop, but it's also has a unique ice cream shop in the back with over 40 flavors of ice cream. Can't decide which flavor? They have all-you-can-eat ice cream so you can work your way through all of the flavors and eat ice cream to your heart's content.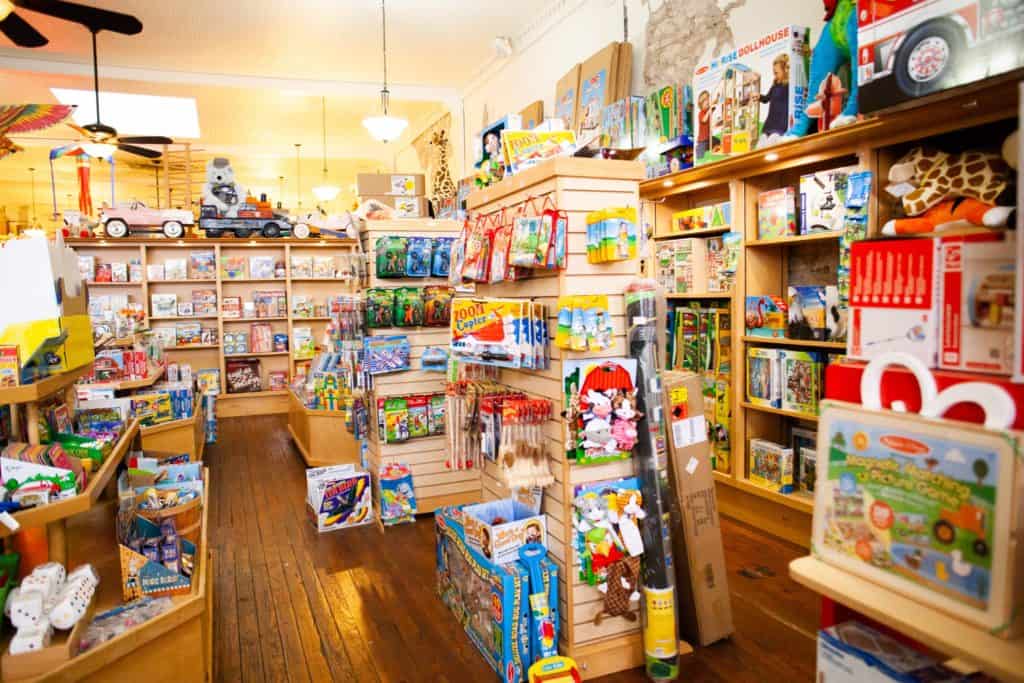 Try Hundreds of Hot Sauces
Who knew there were so many hot sauces? Mikey V's is a whole shop dedicated to all different kinds of hot sauces and even a few not so hot sauces. Whether you like just a little spicy or so hot you need to chug a gallon of milk after, they have it all. And you can try just about all of them. There are some sauces here so hot that even a drop into a whole pot of chili would burn your mouth as well as pot sauce and Mikey V's own recipe who is also a local veteran!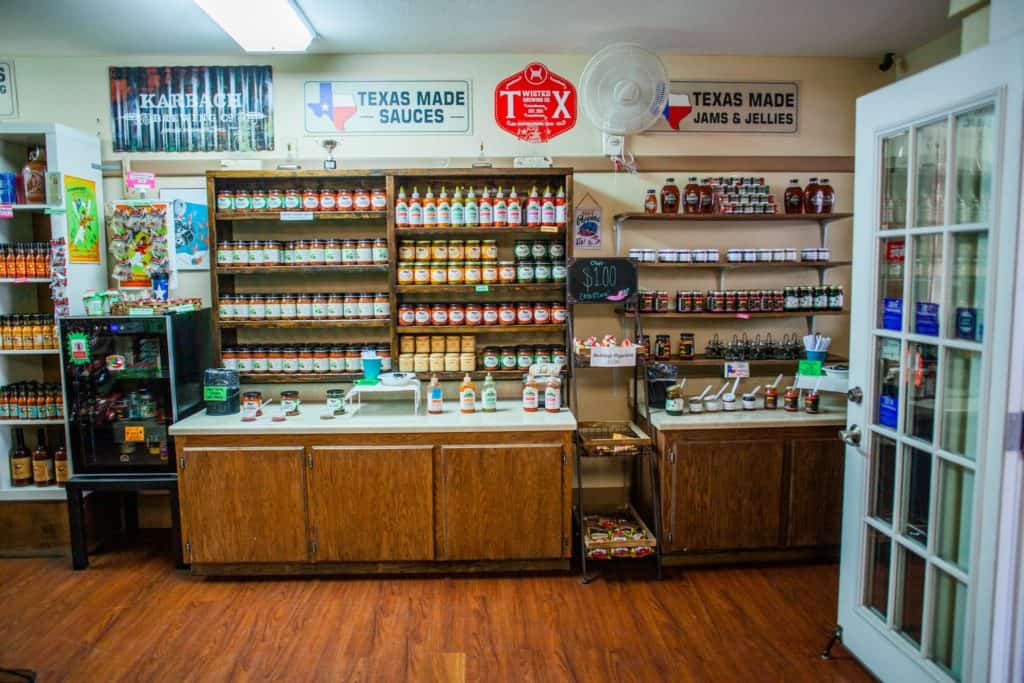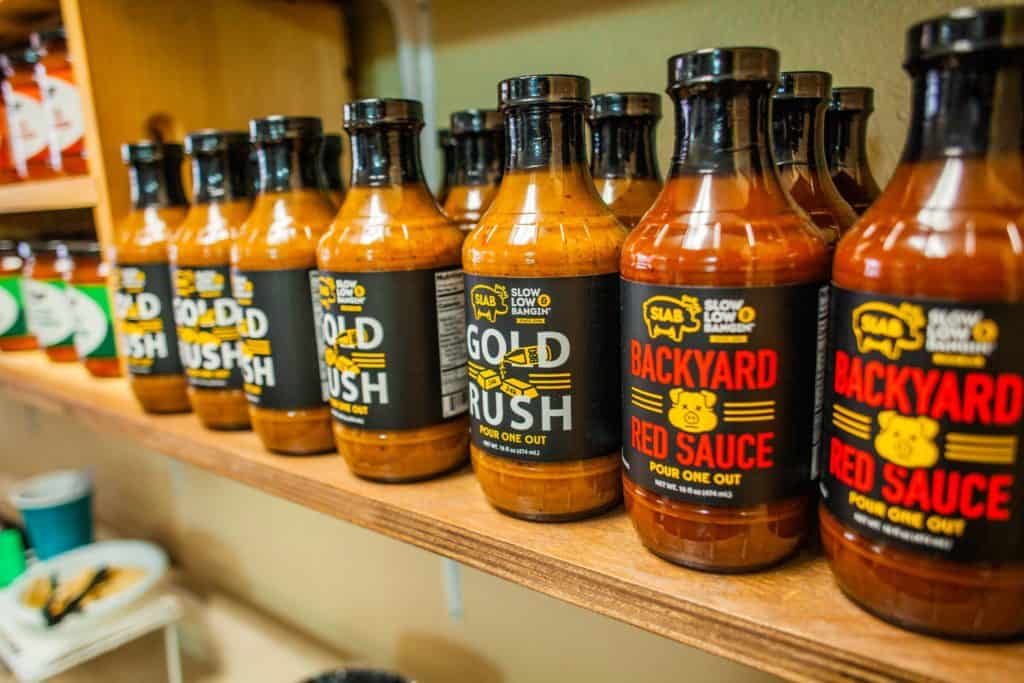 Go on a Wine Tour
There are three wineries in downtown Georgetown! No need to worry about driving from place to place when you can just walk and enjoy the beautiful area! This square has some of the best wineries in Texas including Grapecreek Winery and Baron Creek Winery that you can find out in Fredericksburg. If you're more of a sweet wine drinker, Georgetown winery has so many fun flavors like apple pie, strawberry, and more.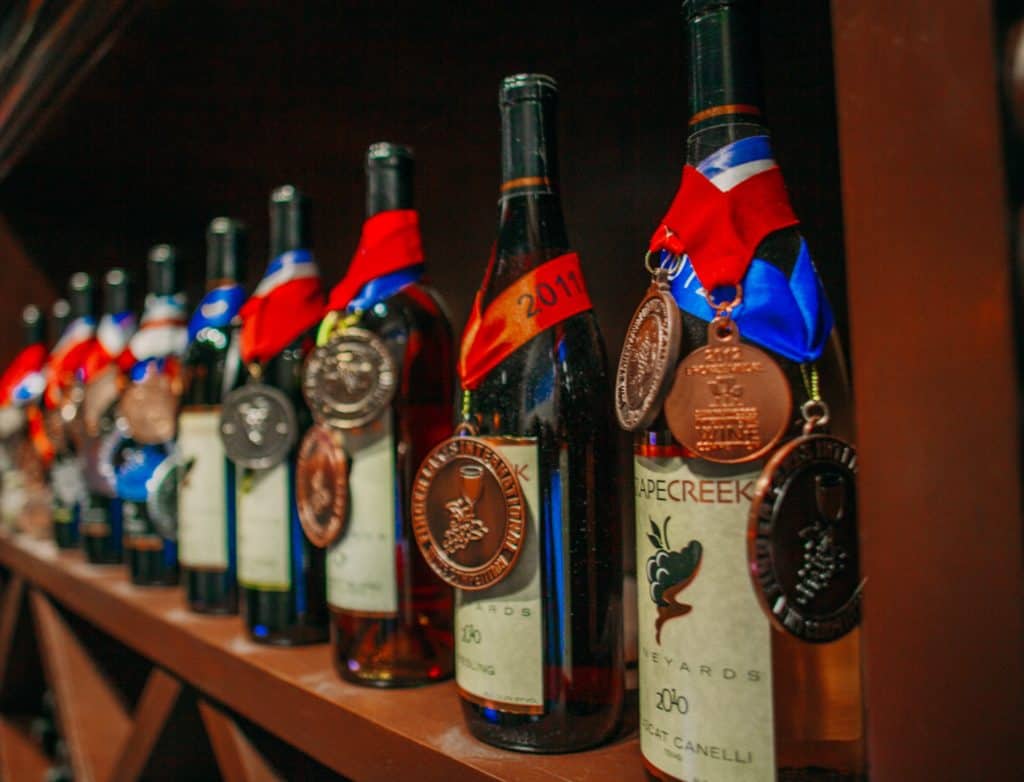 Search for Antique Treasures
I always say that it's in small towns where you find the coolest treasures and with little antique shops all around Georgetown, who knows what you may end up finding! I saw so many interesting little things.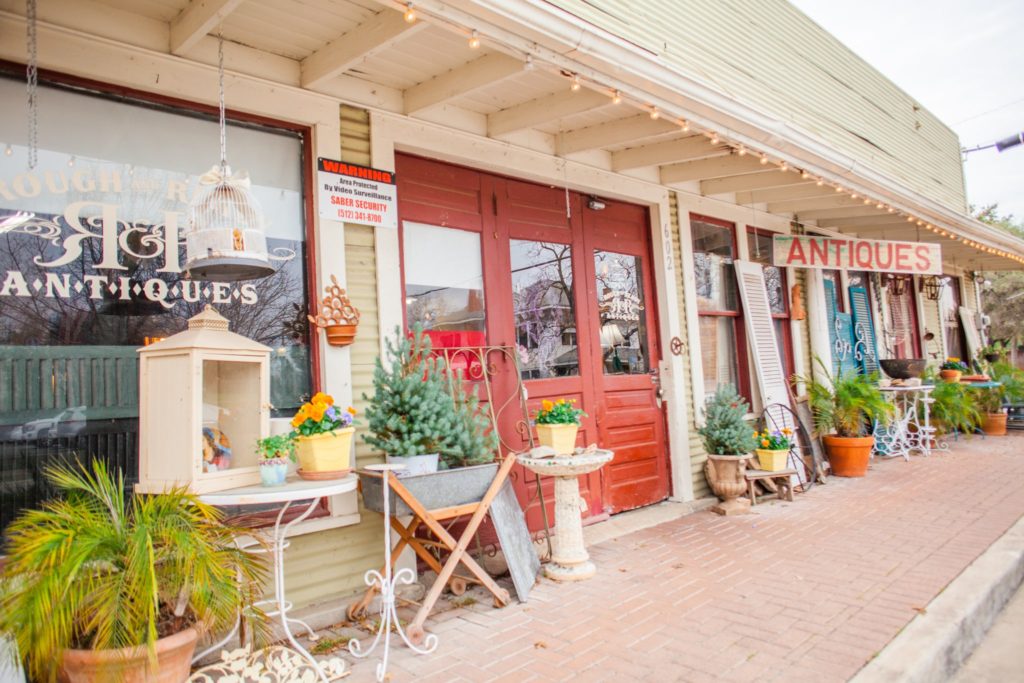 Do a Little Shopping
With such a beautiful downtown, it's no surprise that there are some great boutiques! One of my favorites was the Exchange which is a consignment shop where you can find all kinds of clothes at a great price!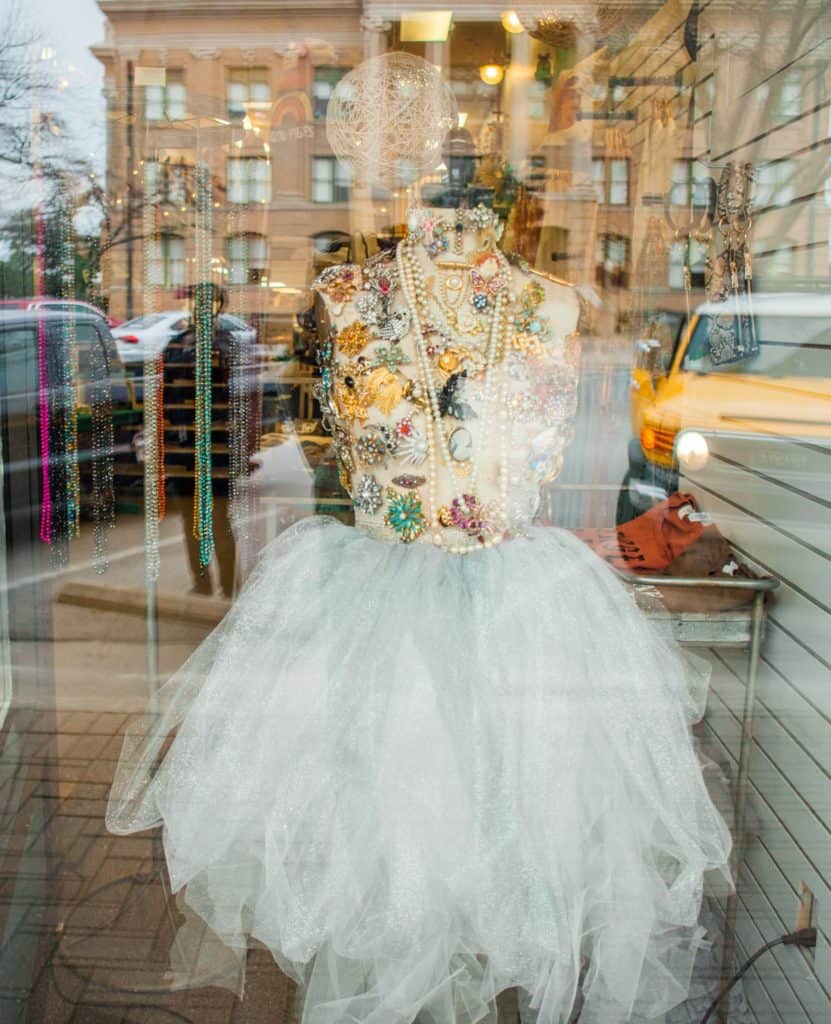 Go Biking on Miles of Trails
The San Gabriel trail goes on for miles and crosses through San Gabriel Park, the Sheraton Georgetown, and follows the path of the river! During the spring/summer, it's covered in wildflowers and greenery and any time of the year it's beautiful for watching the river run by as you're walking or biking. We stayed at the Sheraton Georgetown and loved that they offered complimentary bikes for us to explore the trails.
Check Out the Incredible Food Scene
There is an abundance of incredible food in Georgetown and the hardest part will be just trying to decide where to go with all of the options there are. From the cutest brunch, one-of-a-kind burgers, the most tantalizing steak, and more, keep reading to see the best spots to eat in Georgetown, TX.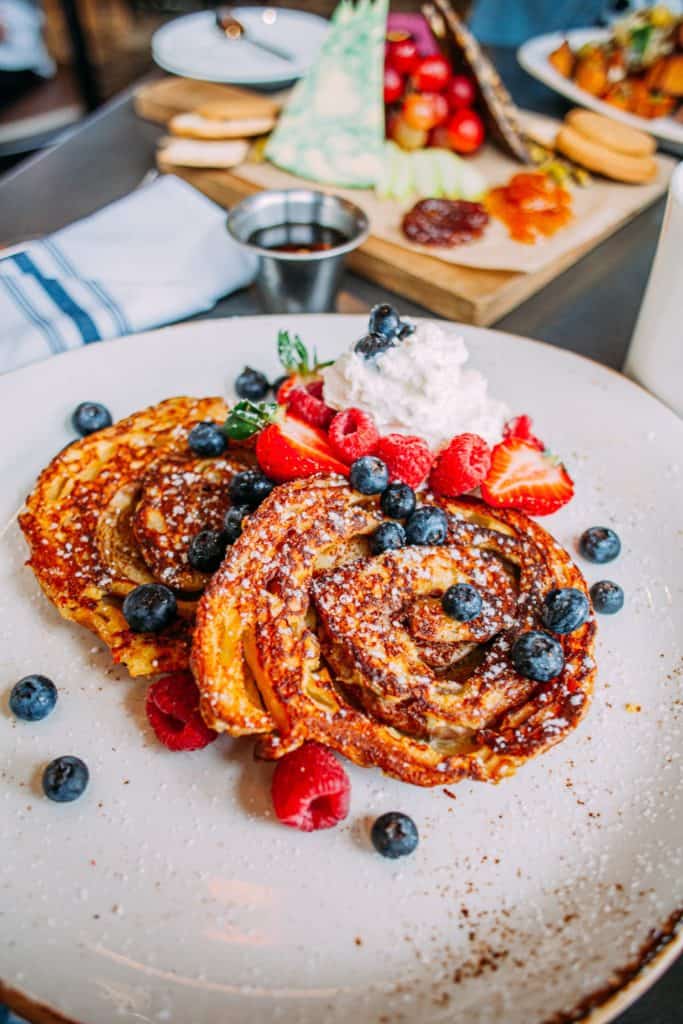 Catch the Sunset at Georgetown Lake
For the perfect way to spend the day and evening head out to Lake Georgetown. You can spend the day at Lake Georgetown overlook or check out of the boat rentals and enjoy a day out on the water!
Grab a Cup of Coffee
Georgetown really does hold onto their love for poppies and I love it. They even have a coffee shop dedicated the flower with fun poppy-like umbrellas and poppy decor. Red Poppy Coffee is right off of the square and is a quaint little place to grab coffee, tea, and pastries.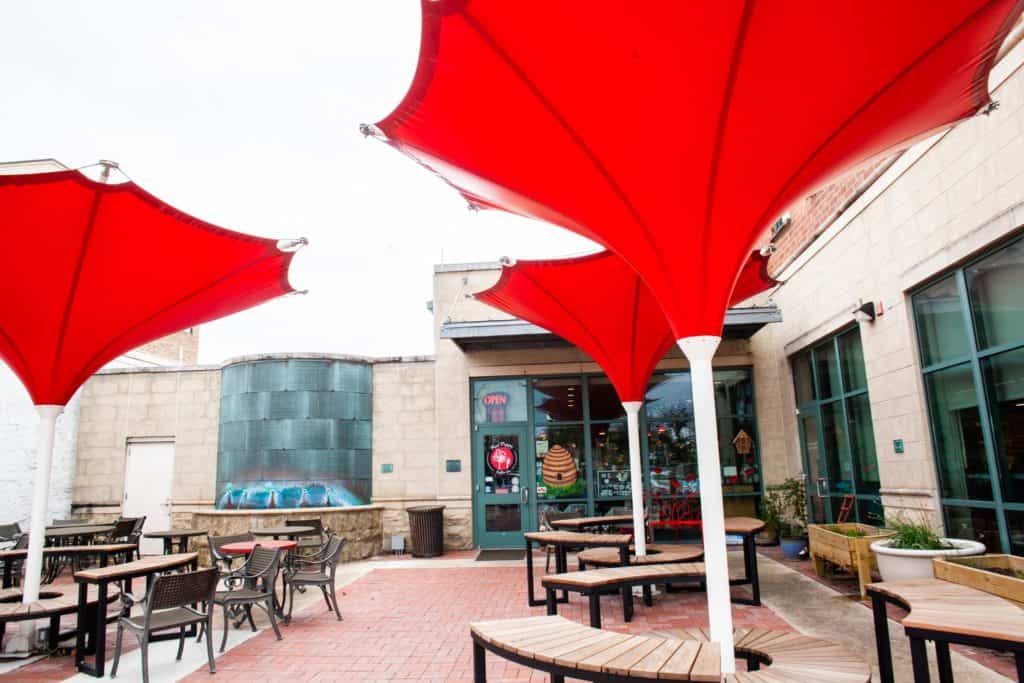 Learn About History
First off the Williamson Museum is set inside an extravagant and beautiful historic bank. Just going inside is interesting to see how they have preserved this beautiful building. The Williamson museum covers the history of Williamson and includes an old jail an an interactive site where you can see items that caught in the ground of old artifacts.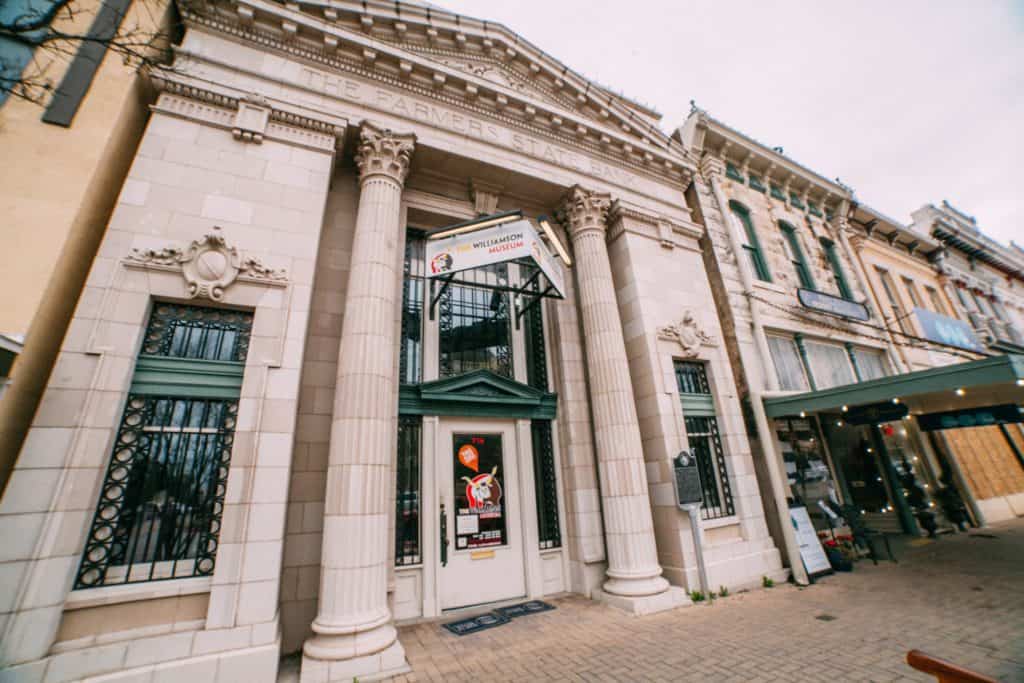 Go to a Fun Event
There's always something going on in Georgetown so make sure to check out their events calendar beforehand. Extra special weekends to attend include their poppy festival in April, their market days, and the Georgetown swirl.
Check into the Sheraton
There were so many great things about staying at the Sheraton! We had views of the rolling Hill Country, a heated pool, complimentary bikes, great onsite dining, and so much more. You can read all about my experience at the Sheraton Georgetown.