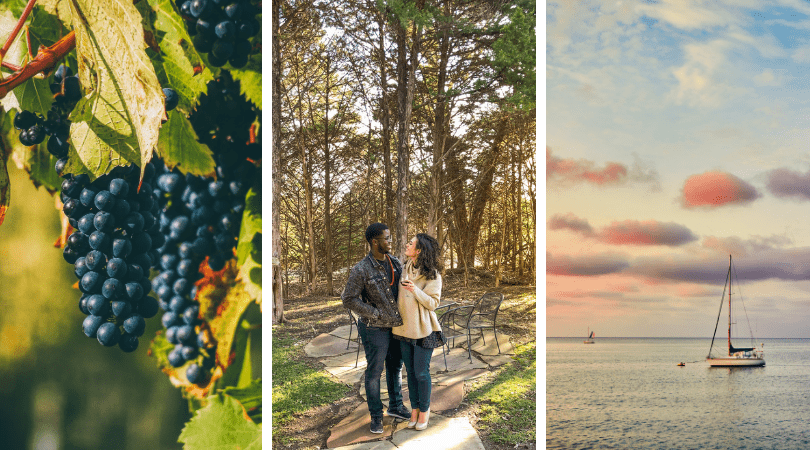 Grapevine is such a lovely town right outside of Dallas! Just the name brings up ideas of wineries and a romantic getaway! Grapevine makes a great couple's getaway whether it's for a full weekend of relaxation or just a quick getaway, you can have a great date in Grapevine! Or maybe even find a great proposal spot in Grapevine!
Things to Do for Couples in Grapevine
1. Winery Hopping – Just like the name implies, there's going to be some great wine in the area! Grapevine is even home to the Urban Wine Trail! If you don't want to worry about the hassle of hiring a driver, you can do a walking winery tour right in the downtown square that includes visiting: Messina Hof Winery, Grapevine Springs Winery, Umbra Winery, and Bingham Family Vineyards. Some other great vineyards in the area include Cross Timbers Winery, Delaney Vineyards, and Sloan & Williams Winery. There are also Grapevine wine tours so that you and your other half can simply enjoy a day of visiting wineries without any worries.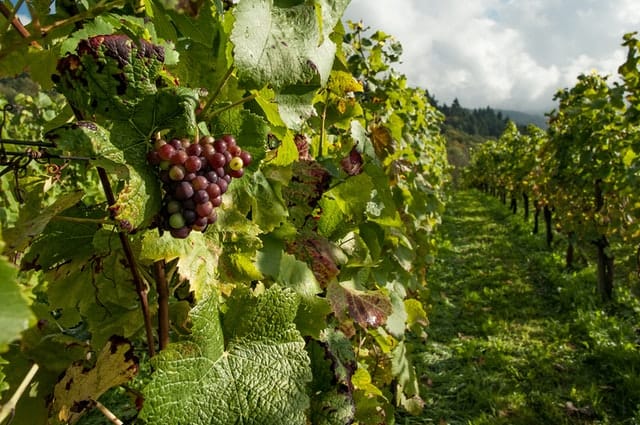 2. Vintage Railroad – The Grapevine Vintage Railroad is a great activity for couples who want to go back in time! In addition to their regular ride which includes either a ride to the Fort Worth Stockyards or one hour historic tour excursion, they also have special events! For a romantic couples trip check out their jazz wine train and other special events around holidays.
3. Gaylord Day Pass – While staying at the Gaylord in general makes for a great couple's trip in Grapevine, if you still want to experience the hotel without actually staying there, you can get access to their outdoor and indoor pools with Resort Pass. Simply walking around the beautiful indoors is an experience of it's own with all the plants and architecture. You can even grab a meal at one of their themed restaurants.
4. Grapevine Lake – Couples visiting Grapevine can enjoy a day at the lake taking part in all of the fun activities. There is Meadowmere Park if you're looking to go for a swim. Or you can simply sit by the lake and enjoy a romantic picnic. There are also a few activities below for couples who want to enjoy the lake a little more.
5. Go Sailing – Another romantic option for couples in Grapevine includes several different sailing options on Grapevine Lake. Sailing Island Bound Adventures offers a sunset cruise where you can bring your own dinner and drinks. There are also Friday night firework cruises! Or if you want to have someone else do the work for you, Black Watch Sailing Charters has dinner cruises that include 4-5 course Italian meal by one of the top Italian chefs in North Texas as part of the two hour cruise!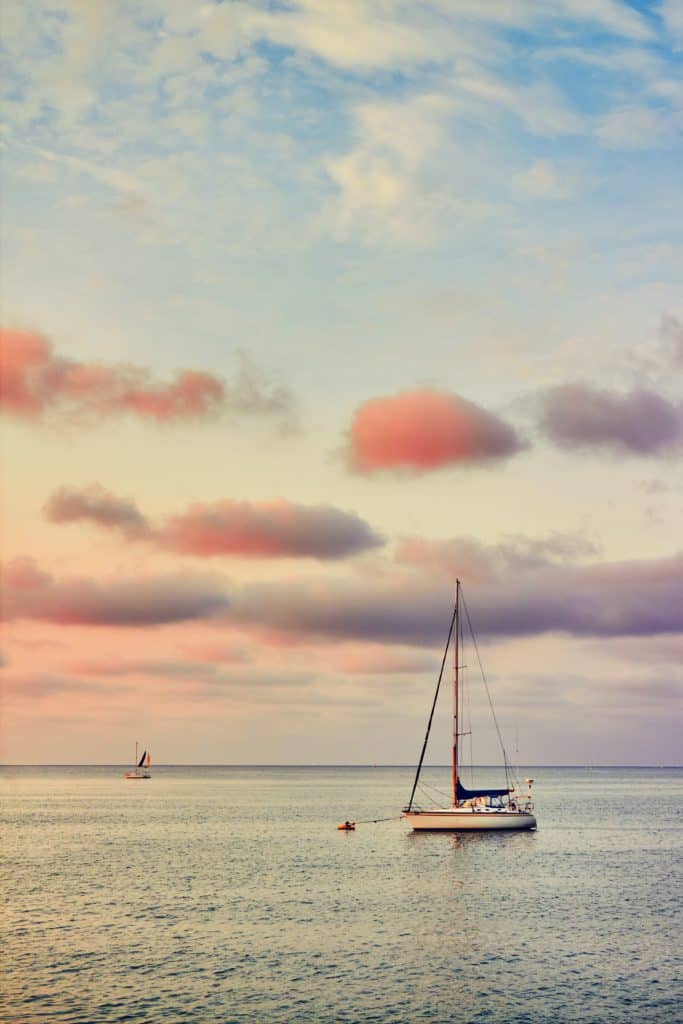 6. Rent a Boat – Enjoy a couple date with just the two of you or invite some friends for a day of fun on the lake. Sam's Dock was jet ski rentals, two person boats, pontoon boats, and other great options for couples looking for something fun to do out on the water.
7. Go Surfing – No, Grapevine doesn't have a beach with waves. However, you can go wakesurfing right behind a boat! They also have hyrdfoiling where you hover above water, SUP yoga, and sunset paddle boarding options.
8. Play Some Games – You're never to old to play and the great thing about Corky's Gaming Bistro is that it has a little bit of everything for couples looking for things to do in Grapevine. This spot includes axe throwing, arcade games, an escape room, and a restaurant/bar onsite. It's basically an all-in-one date night!
9. Watch the Planes – If you're looking for something free to do in Grapevine, have a picnic out at DFW Founders Plaza which is an observation area for the airport. Here you can see planes fly out and land.
10. Sea Some Fish – Sealife Grapevine Aquarium has much more than fish with a sea turtle rescue center, interactive rock pools, a rain forest exhibit, and other areas to explore. It also has one of the coolest enclosures where you can see sharks and other sea life swim right over your head.
11. See the Ducks – Another free thing to do in Grapevine for couples includes a visit to Chisholm Park with a beautiful pond and ducks all around and beautiful trees hanging over the water.
12. Create Your Own Wine – Rather than just drinking wine, become part of the wine making process. Wine Fusion Winery offers classes where you get to learn the art of blending wine and then create a bottle of your own to take home.
13. See Some Art – The Grand Gallery in the Grapevine Visitors Center has regularly rotating art galleries that are free to the public.
14. Go on a Walking Art Tour– Grab a map and learn about the history of Grapevine through the different sculptures around that tell stories of the city and it's history. with the Public Art Trail.
15. Go For a Hike – Grapevine has some truly stunning parks that make for romantic couples trips including Acorn Woods Park where you can hike some beautiful trails, go swimming at what almost looks like a beach, and enjoy the sun setting over the water.
16. Step Back In Time – At Nash Farm, you can go back in time on one of their self-guided tours. Plus check out some of their special events including First Fridays at the Farm, heritage workshops, ice cream socials, dairy days, a Victorian Christmas and many more.
17. Solve a Murder Mystery – Texas Star Dinner Theater has great shows for couples looking for something more interactive than dinner and a movie. Instead enjoy dinner while performers around you work to solve a mystery that you get to be a part of.
18. Get Crafty – Get creative together and enjoy something fun to do in Grapevine at one of the studios. Sunshine Glaze includes fun activities such as pottery painting, glass fusion, moasics, wheel throwing, and wine glass painting. The Creative Pantry has string nail art, wood painting, jewelry making, and home projects like creating pillows and birdhouses.
19. Enjoy a Night Out – If you're into country dancing and live music, head to the night club Glass Cactus for great drinks and a night of dancing.
20. Visit the Botanical Gardens – Heritage Park is full of flowers and beautiful nature that set the stage for a peaceful and romantic couples excursion.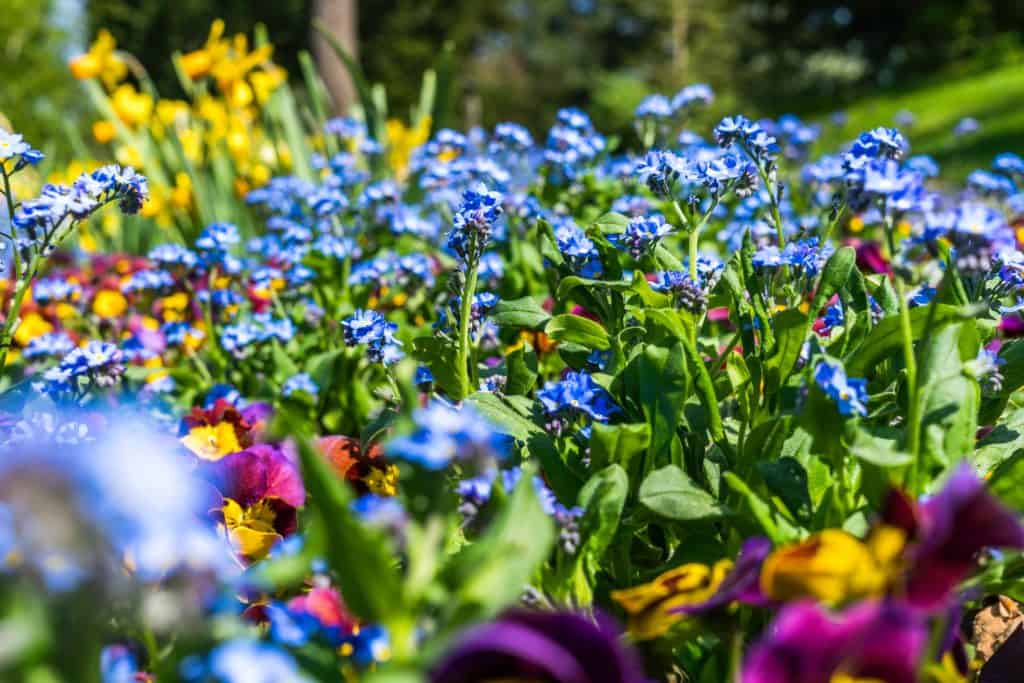 21. Go on a Food Tours – Not sure where to eat out when visiting Grapevine as a couple? Rather than limit yourself to one restaurant, join a walking food tour with Grapevine Food Tours! They have the regular tours which takes you through 5 different restaurants while teaching you about the history of Grapevine as well as a wine and chocolate tour and a beer and bites tour!
22. Escape the Room – Can you work under pressure? Grapevine Escape Rooms has all different kinds of themed rooms including an appropriately themed wine room to escape!
23. Create Glass Art – Learning a new skill always make for something fun to do as a couple! Vetro Glass Blowing Studio offers classes where you can learn to create a personal glass blown piece to take home and remember your date.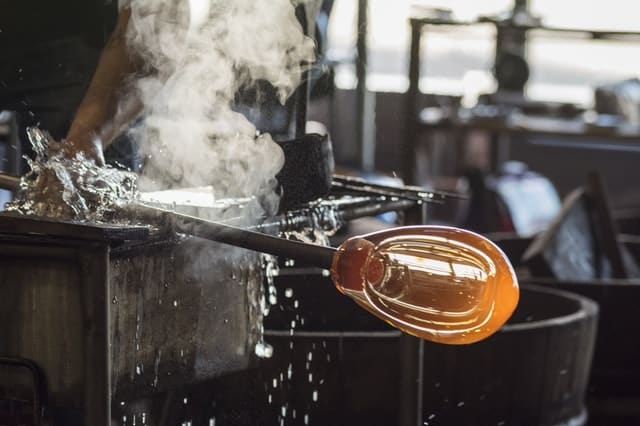 24. Go on a Haunted Tour – If you're the type of couple who enjoys getting scared and learning about the haunted history of areas, consider going on a Grapevine Night Watchman Tour where you'll learn about bank robberies, haunted wineries, and maybe even spot a ghost.
25. Catch a Show – The OhLook Arts Performing Center puts on high quality shows from big name productions to lesser known gems! Support the local theater while enjoying a night of entertainment!
26. Get a Different Kind of Craft On – Grapevine has more than just wine! Head on over to Hop & Sting Brewing Company for craft beer with 12 drafts and a mixture of experimental brews!
27. Sip on Some Cider – Bonding over drinks is always a good idea for couples looking for something to do! Outlaw Cider has tastings so you can find your favorite one!
28. Go Bowling – Main Event is one of those spots where you can go bowling while enjoying good food and drinks. Plus afterwards you can hit up the arcade and challenge each other to some games!
29. Go Rock Climbing – Challenge each other to a race to the top at Summit Climbing and break a little sweat together. Make it challenge and whoever gets to the top has to buy brinks or do a silly dare!
30. Try Rollerblading – Take it back to the old days and take laps around the rink at Skatetown. The great part is at least one of the couple is usually bad at skating which makes for extra reason to hold hands.
31. Visit the Settlement to City Museums – Walk through Grapevine's history with the different museums that include the Donald Schoolhouse, the Kneeling House Museum, and the Grapvine Historical Museum.
32. Race Through an Obstacle Course – If you're the type of couples who likes to laugh and play check out WhoaZone where they have an inflatable obstacle course that sits over the water!
33. Get a Couples Massage – For a relaxing couples trip, consider enjoying a couples massage together. The Relâche Spa at the Gaylord has a comprehensive list which includes a couples massage with different treatments.
34. Go Surfing & More – DFW Surf offers an exciting array of date ideas on the water for couples looking to enjoy a thrilling day together. You can rent paddle boards, surfboards, surf boats, hydrofoils, or work on your balance and try out yoga on a stand-up paddleboard, all conveniently located on Grapevine Lake! Additionally, DFW Surf's Surf Club offers special benefits for members like discounts and exclusive event access.
35. Check Out an Event – Grapevine is known for having constant events and festivals going on! Stay up to date on their calendar of events to see if there's something going on that would be fun for a date! One of my top favorites is their annual Grapefest, but there really is so much to choose from!
36. See the Christmas Capital of Texas – Once you've visited Grapevine during the holidays, you'll see why its been giving this title. Not only does the Gaylord go all out and create an indoor winter wonderland, but so do the surrounding homes, Sea Life Grapevine, and the Grapevine Vintage Railroad! To keep up to date on this year's Christmas magic in Grapevine (and all over DFW), check out our list of holiday activities!
Things to Do for Couples in Grapevine: Final Thoughts
There is no shortage of things to do for couples in Grapevine looking for something fun or romantic. Grapevine has some great spots for proposals and great spots for people looking for adventure. There are things to do for couples who want something luxurious as well as for those who are looking for something more budget friendly. We tried to make this list as comprehensive as possible. Did we miss anything?
If you're looking for things to do outside of Dallas, check out some of these other lists: