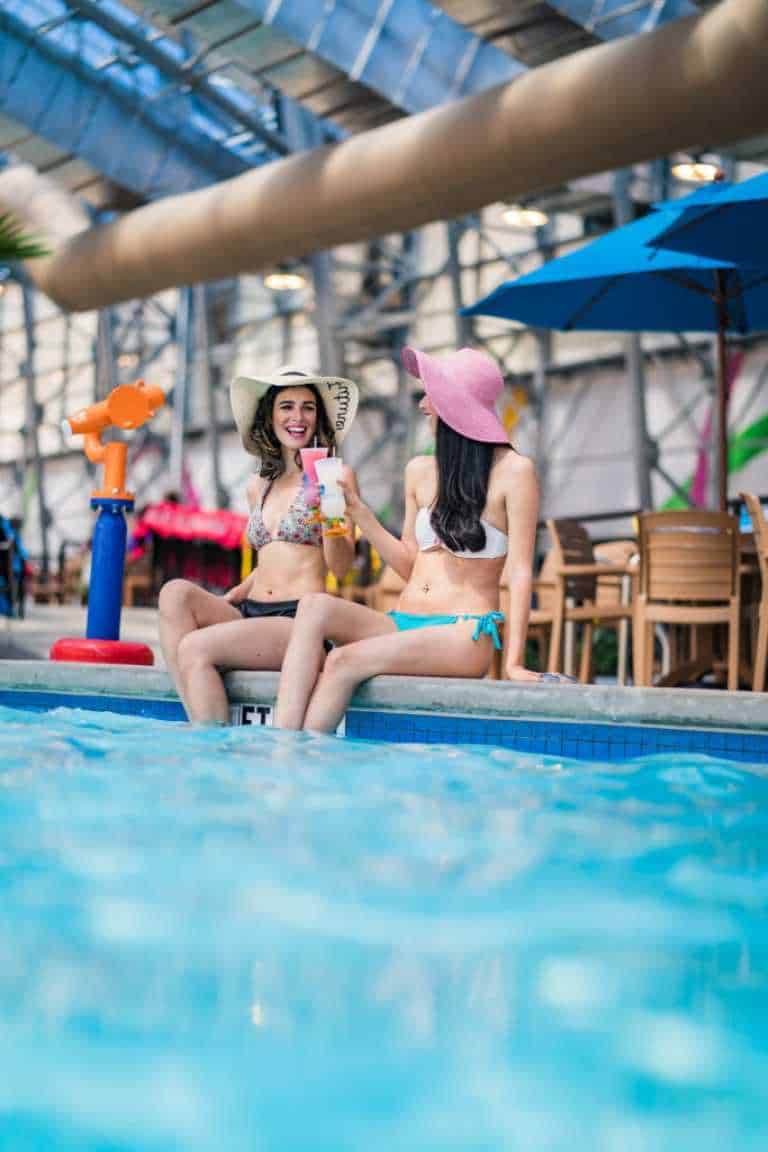 Wouldn't it be nice, rain or shine, or hot or cold, to be able to lay out with margarita in hand over a pool? How about to escape from the workplace for the day to relax with some friends! This is exactly what I got to do over at Epic Waters Indoor Waterpark. It had been a long week of working and I figured it was time for a relaxing break. So, I grabbed my friend Vanessa in Dallas, to join me for some out of office hours! We had a blast relaxing in the cabana and doing some more "epic activities".
A Day at Epic Waters Indoor Waterpark
There are usually two dilemmas when it comes to water parks for me. The first is the temperature. Even though it's Spring, when we went to Epic Waters Indoor Waterpark, the temperature outside was 55 degrees! However, because it's indoors we enjoyed the perfect temperature all day! The second thing that makes water parks hard for me is crowds. When going to water parks I want to relax on a lazy river and getaway, but large crowds make that hard. Since Vanessa and I went on a weekday we enjoyed zero lines and a relatively quiet park.
Need a day off? Here are few reasons why you should visit Epic Waters for a weekday getaway!
You don't have to share the slides with anyone!
The kid in me wants to ride slides all day. Epic Waters Indoor Waterpark has body slides, inner tube rides, a giant boomerang slide, and more. When we went down the slides, there was zero wait time which meant as many slides as we wanted!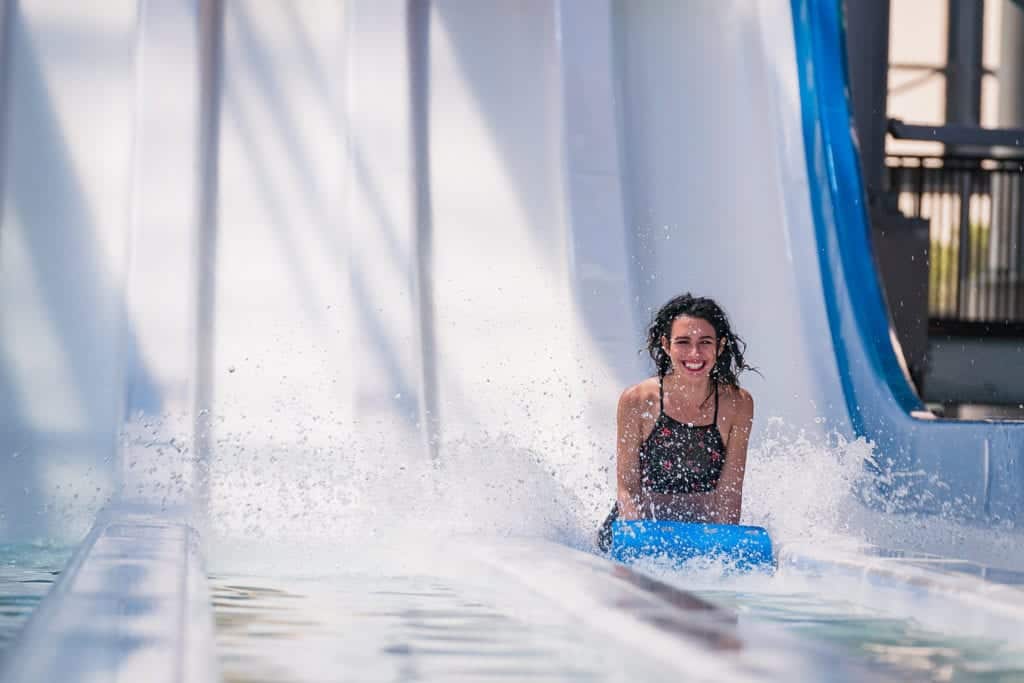 You can actually be lazy on the lazy river!
It's hard to be lazy on a lazy river when you're constantly getting bumped by other people. We ran into a couple of people, but overall, we were able to lay back, relax, and chat. We originally planned on having a "floating meeting", but instead opted to relax instead. I think I will start having all my meetings become floating meetings – it's an upgrade from standing or walking meetings!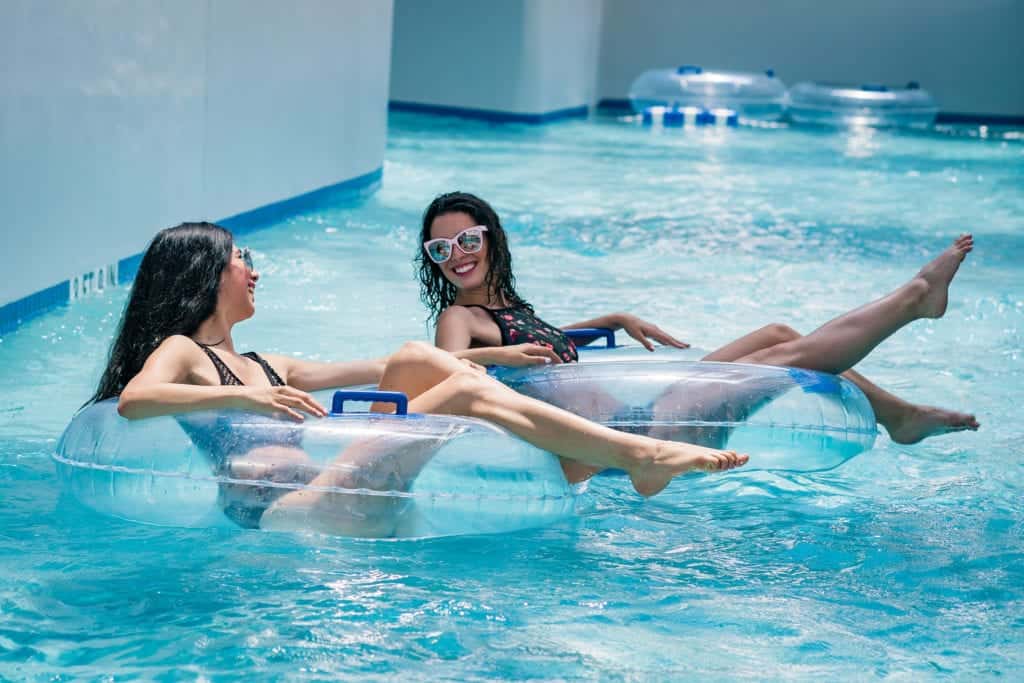 Day drinking is encouraged!
It's 5′ o clock somewhere, right? Being able to escape in the middle of the week meant that I didn't care what time of day it was! Epic Waters Indoor Waterpark has a full-service bar (win!) as well as your typical beach side drinks. Our hostess explained that they were going for a cruise vibe. We opted for frozen margaritas. With toes in the water and drinks in our hands, there was not a worry in the world. Life was pretty good that day!
We enjoyed burgers and pizza with it! I liked that they had a wide variety of options such as salads, chicken sandwiches, pepperoni balls, and other fun grill options.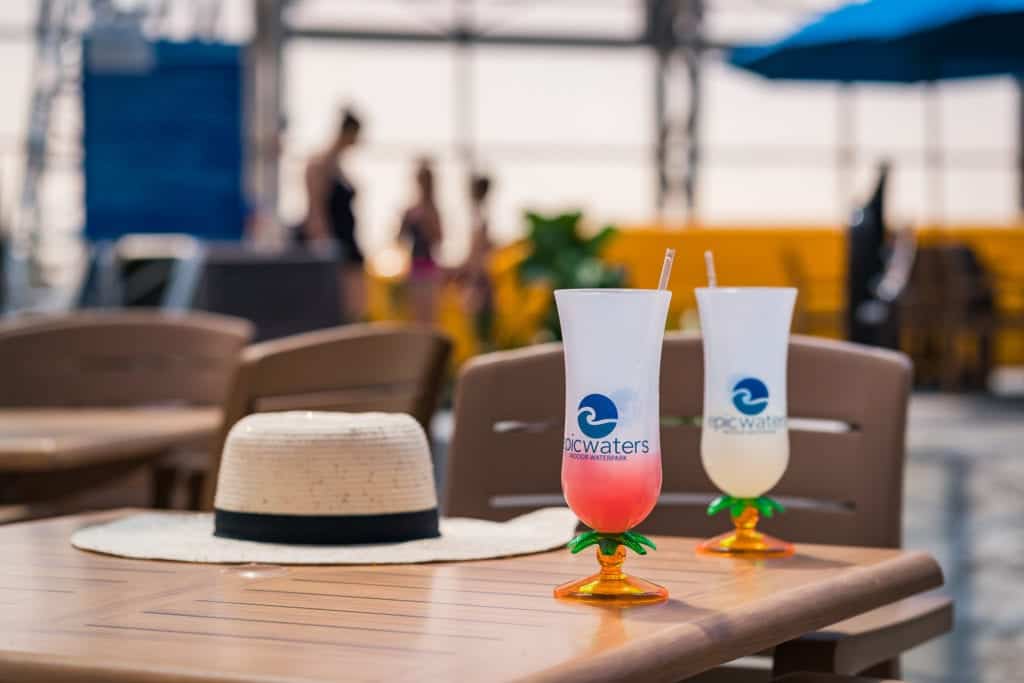 You don't have to be at the beach to go surfing!
I've always dreamed of going surfing but haven't gotten the chance. Living in Dallas means that I can't just run over to the beach whenever I want. Luckily at Epic Waters Indoor Waterpark I can quench all my surfing dreams. The first day was just learning to stand. Next time I'll be learning how to do turns and other cool tricks!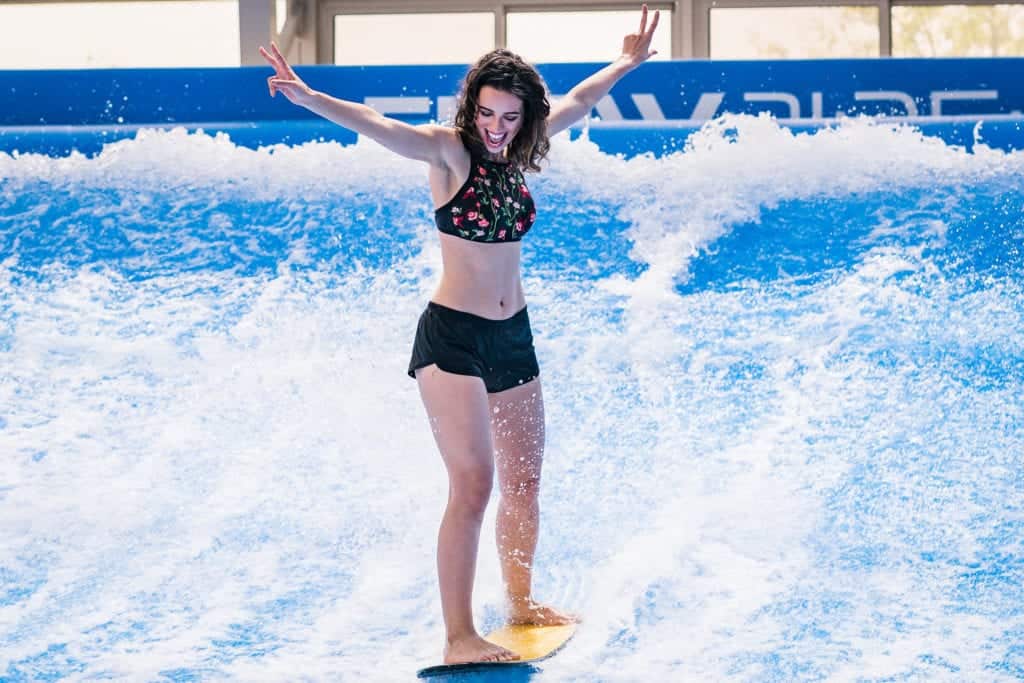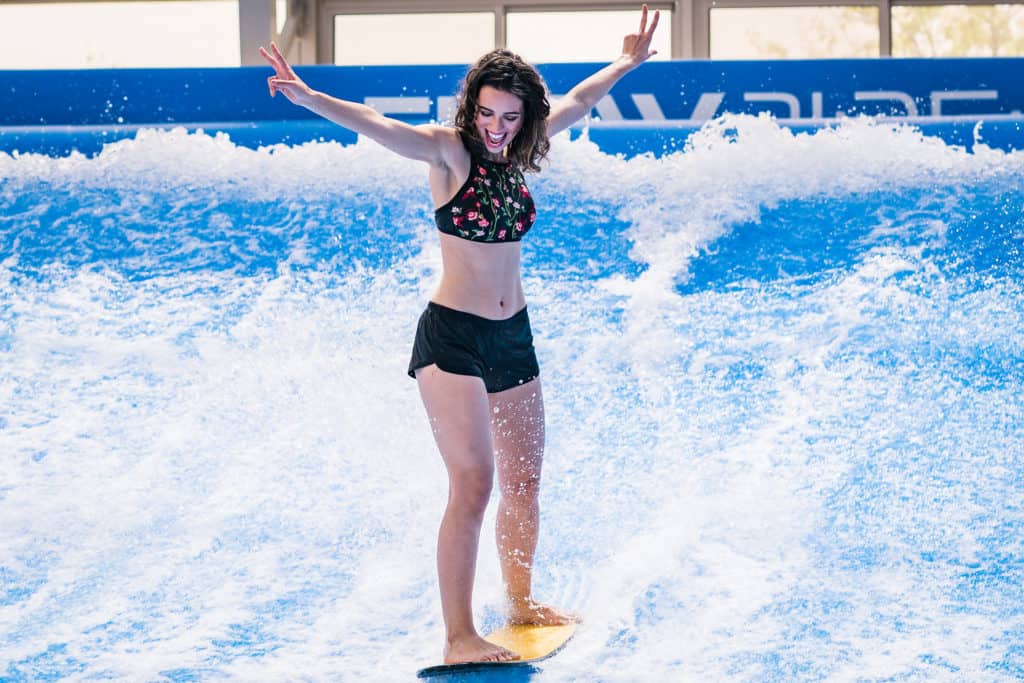 You can let your inner child out at the arcade!
Want to take a break from the water? Vanessa and I had a blast shooting hoops, getting old school with Pac Man, and dancing out at a fun photo booth.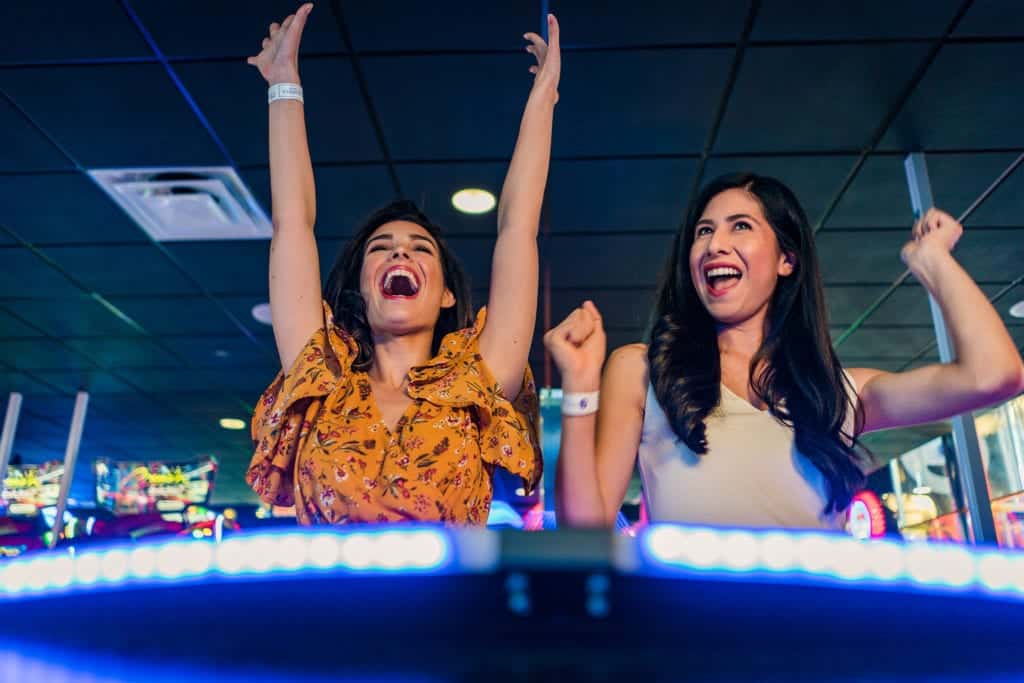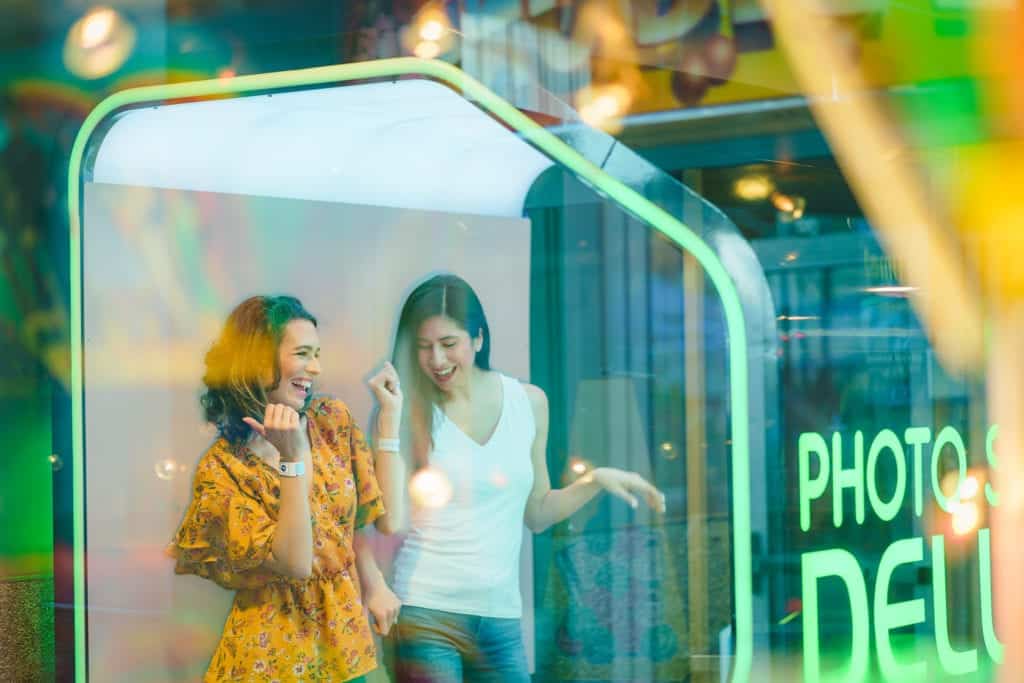 Epic Waters Indoor Water Park in Grand Prairie: Final Thoughts
Taking a weekday break from the chaos of work was exactly the reset I needed. With the tropical temperatures despite going on a cold day, I felt like I was actually "getting away" to somewhere warm and sunny without having to pack my bags and travel far. I loved that I could chill by the pool with a margarita in hand or relax on the river. I got my biggest adrenaline rush surfing. Honestly, I would come back just for the surfing, but everything else was icing on top! You can visit Epic Waters here and save 10%.
Thank you Taiyyib for these fabulous photos to capture our fun!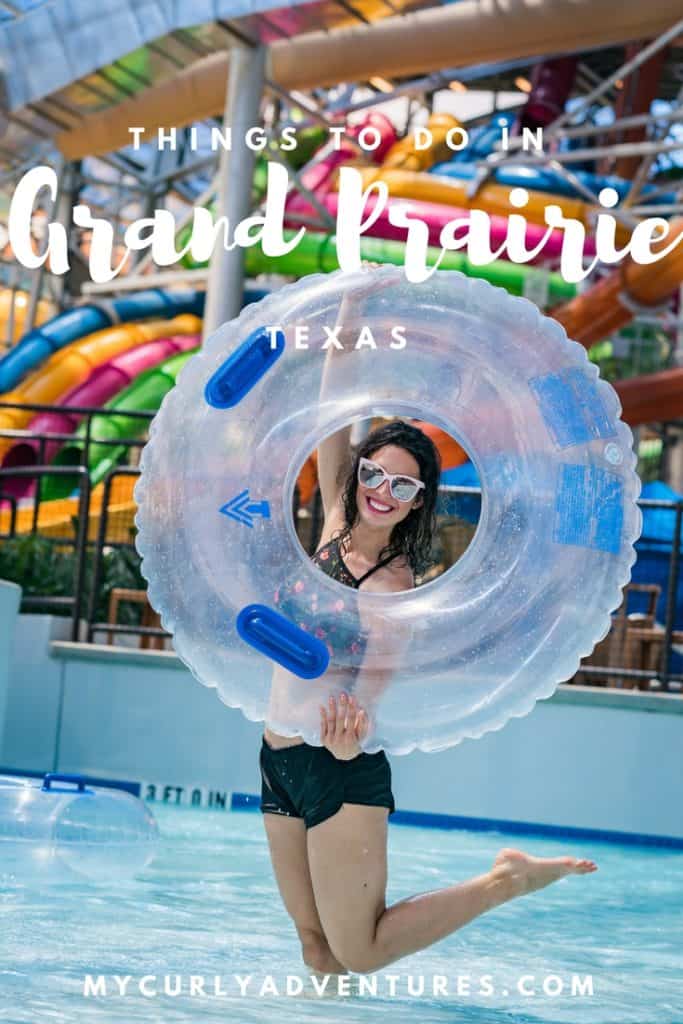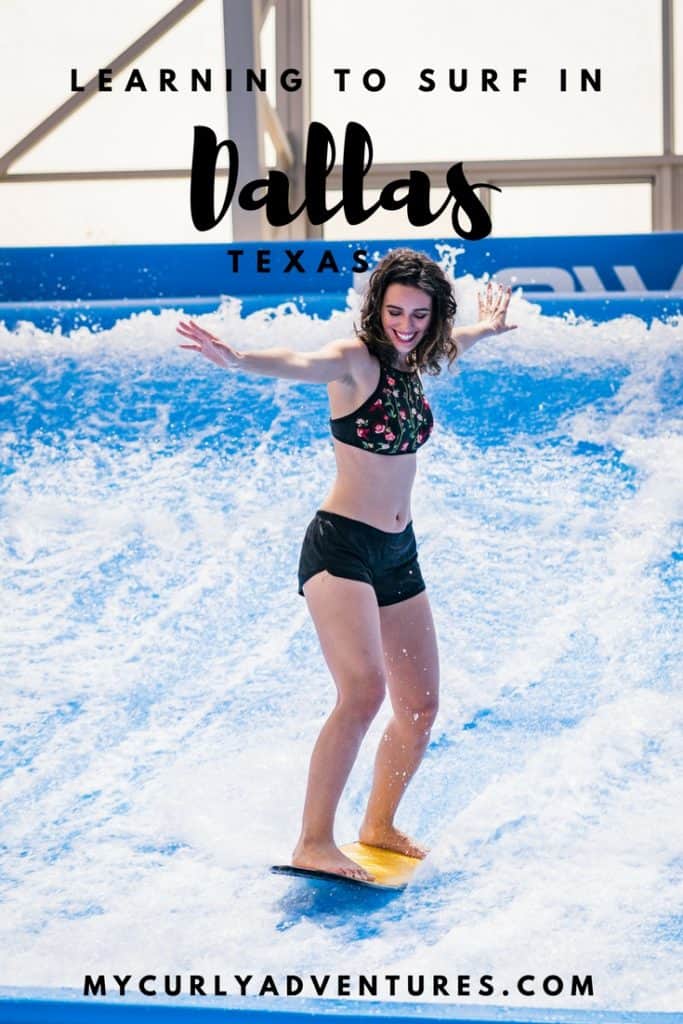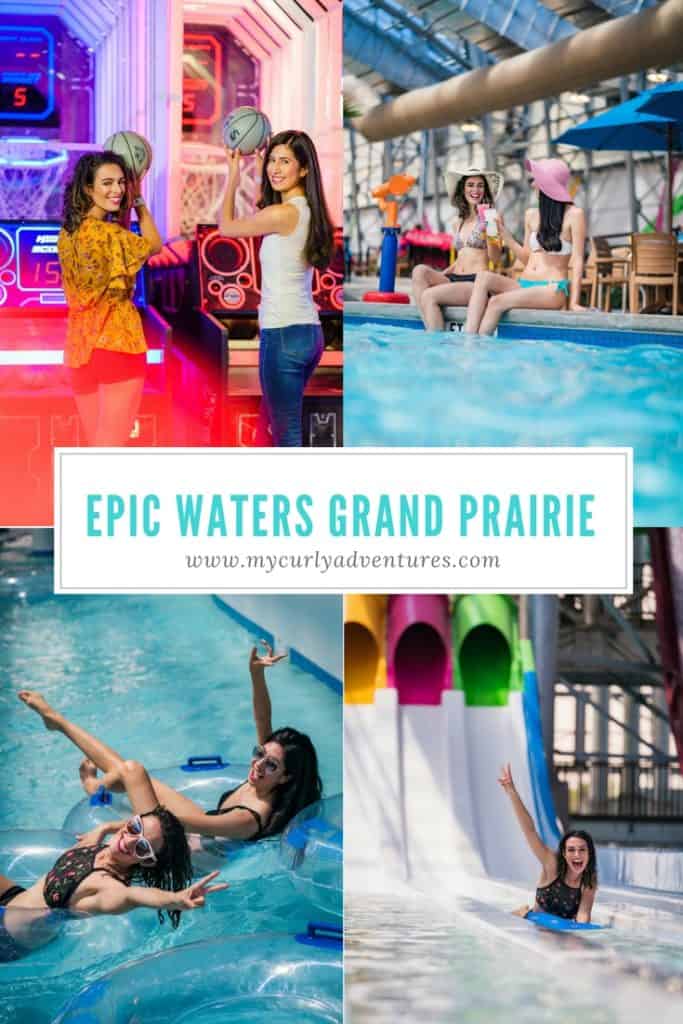 This post was sponsored by Epic Waters Indoor Waterpark. As always, all opinions are my own.