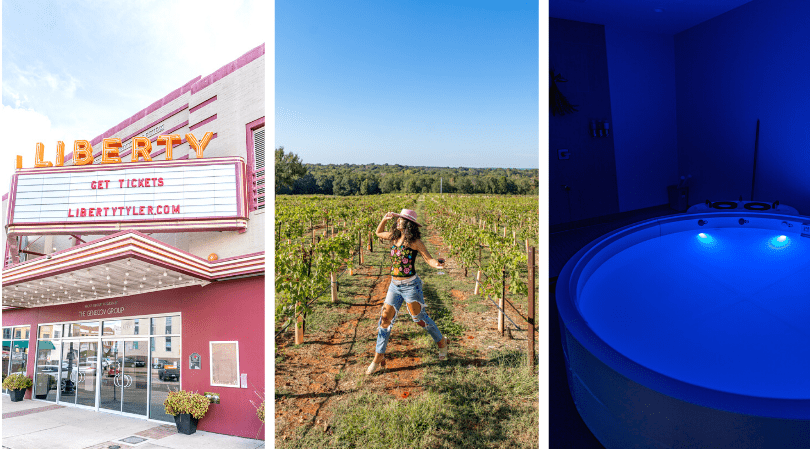 The city of Tyler, otherwise known as the Rose Capital of the World, is an incredible city filled with music, community, adventure, and an appreciation for roses; all the way down to Rose Lattes on coffee menus and rose-themed goodies and souvenirs found within just about every shop. Embark on a rosy trip and discover all of the things to do/places to eat in Tyler and plan an eventful weekend getaway.
Support Wildlife Conservation
You can get up close and personal with penguins and black bears by booking an encounter at the Caldwell Zoo! It's also home to the largest African elephant in North America and is committed to breeding endangered species, like the Reticulated Giraffe, while providing natural habitats for their animals. Guests can even dine at their on-site restaurant, The Chakula Cafe located on the African Overlook, when it's time to grab some grub.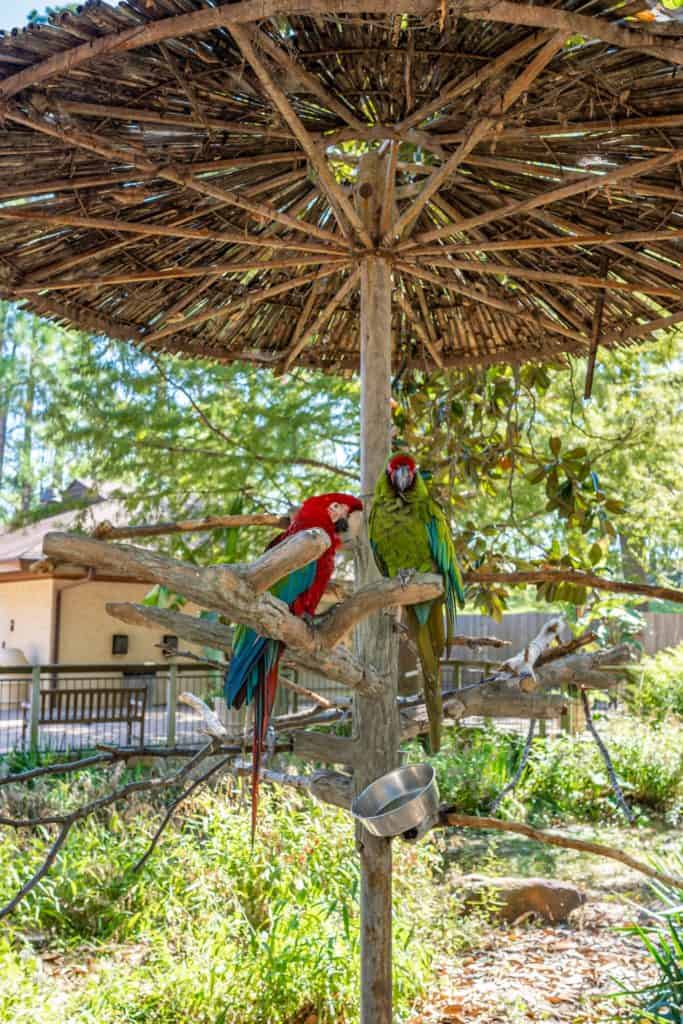 Roam Downtown Tyler
Head on down to the heart of Tyler and soak in all of its tiny coffee shops, art galleries, and the murals that adorn the street. It embraces the talent of its local artists by showcasing their work in unique ways, like on Art Alley and the Gallery Main Street. You'll have plenty of opportunities for Instagram-worthy photo ops to share all the things there are to do in Tyler TX.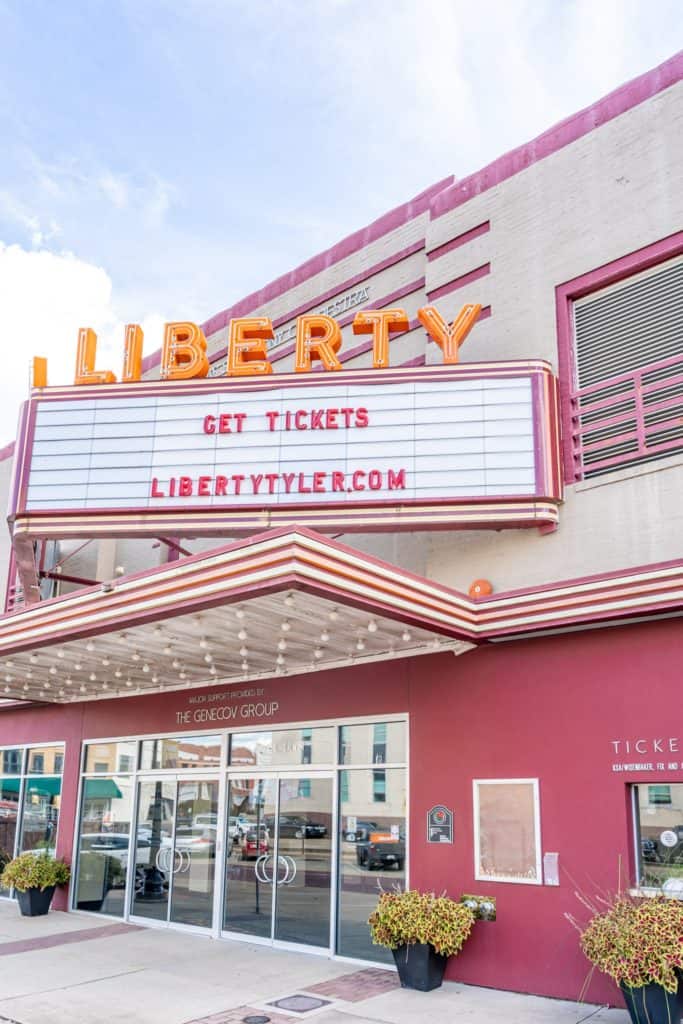 Support Mexican Artists
Looking for a local business to support in Tyler? Visit Mita Artisan Shoppe located in Bergfeld Center. This quaint shop celebrates Mexican heritage by partnering with artisans in Mexico and assisting them in supporting their families. It's shelves are filled with pieces of bright, hand-embroidered clothing, accessories, and decor that make for wonderful gifts and souvenirs.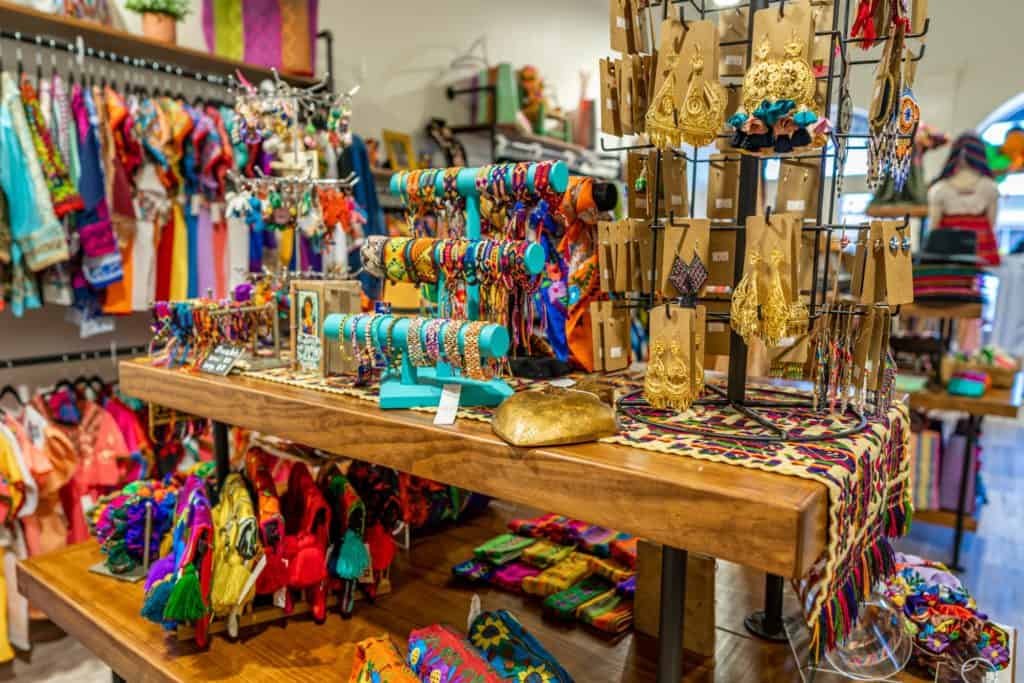 Party Almost Nightly
Tyler has dozens of events throughout the year, from markets to art galleries, live shows, karaoke nights, and wine tastings. Not to mention the summer Off Square Downtown Block Party, where visitors can enjoy live music and drinks while shopping the local shops late into the night, and the Texas Rose Festival in October. No matter what time of year you decide to visit, you'll have plenty of things to do in Tyler TX.

SHOP OUR TYLER WATERCOLOR ARTPRINTS ABOVE
Pedal Around Tyler
Site-seeing is a must anywhere you go, especially in the great state of Texas, and what a better way to travel than biking around town? The CoCo Bean offers customers daily bicycle rentals for everyone to take in this beautifully creative Texas city and all its things to do.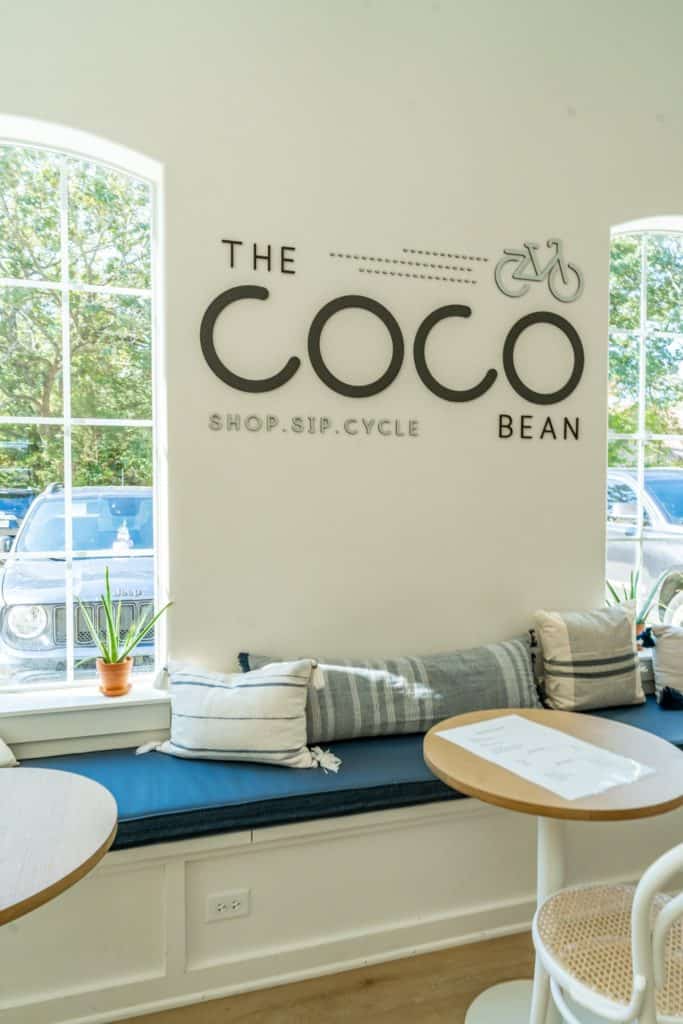 Paddle Around Tyler
Or, at least on the lake. Turtle Island SUP offers rentals and lessons so that visitors can enjoy a warm summer day out on the water.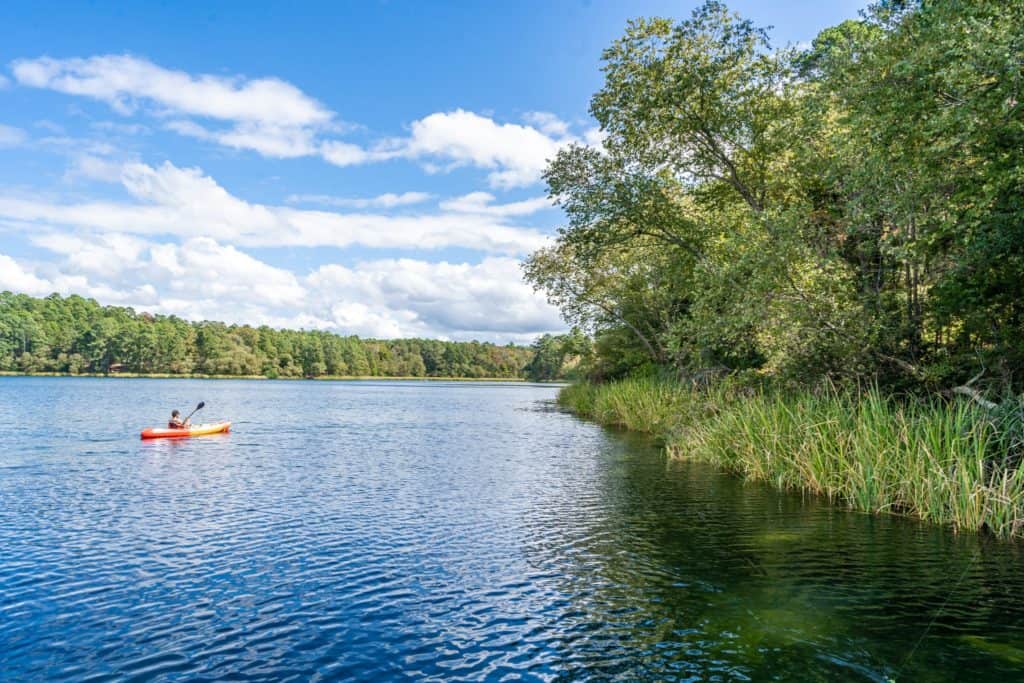 Discover an East Texas Vineyard
Kiepersol invites guests to join them for their beautifully-bottled and thoughtfully-cultivated wines and spirits produced from the crisp water that flows beneath the property, as well as their famous steaks and the estate breakfast on Saturdays, which is usually only reserved for guests of the on-site B&B. Kiepersol also offers tastings in their extravagant Grand Room, charcuterie classes, and the opportunity for you to take what you taste home with you or ship it to friends and family to try for themselves.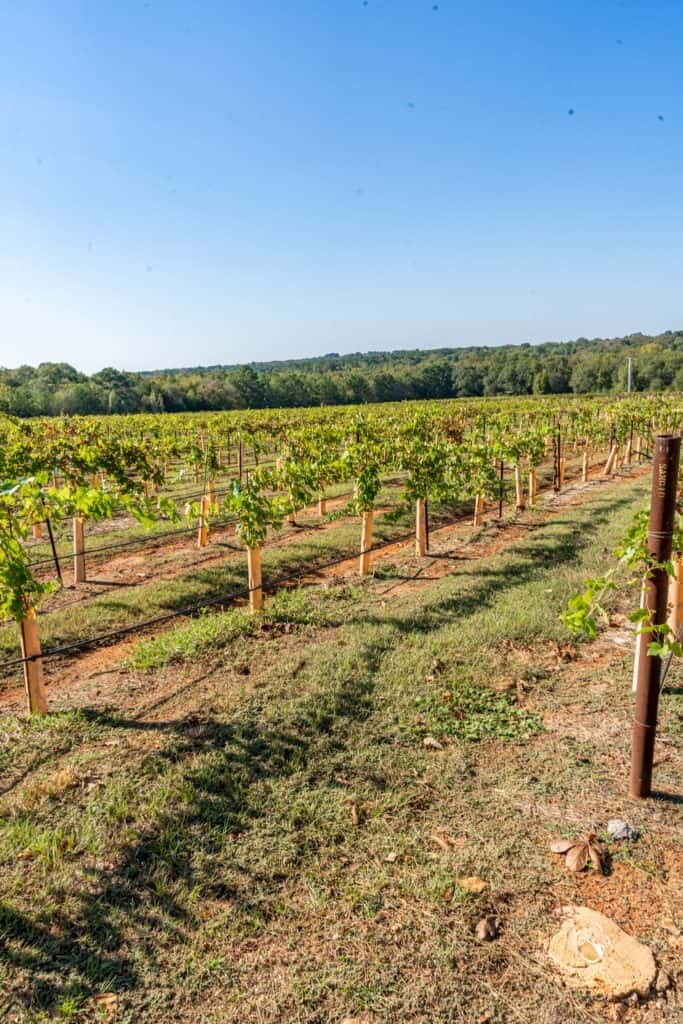 Eat Your Way Around Tyler
Not only are there so many great things to do in Tyler, but there are also so many great flavors to indulge in! From one of the top BBQ spots in Texas, to a modern eatery where you can watch your food as it's prepared, and plenty of rose-flavored items, check out all of the great places to eat in Tyler.
Learn About Tyler's Rose Industry
Take a stroll through the largest collection of roses at the Tyler Rose Garden. It's free to the public so you can enjoy the lovely smell of these beautiful perennials. You can even reserve a private tour around the garden grounds, available year-round. Don't forget to check out the Rose Museum, a historic facility filled with interactive exhibits and displays dedicated to showcasing the history of the Texas Rose Festival and to preserve the history of Tyler's rose industry.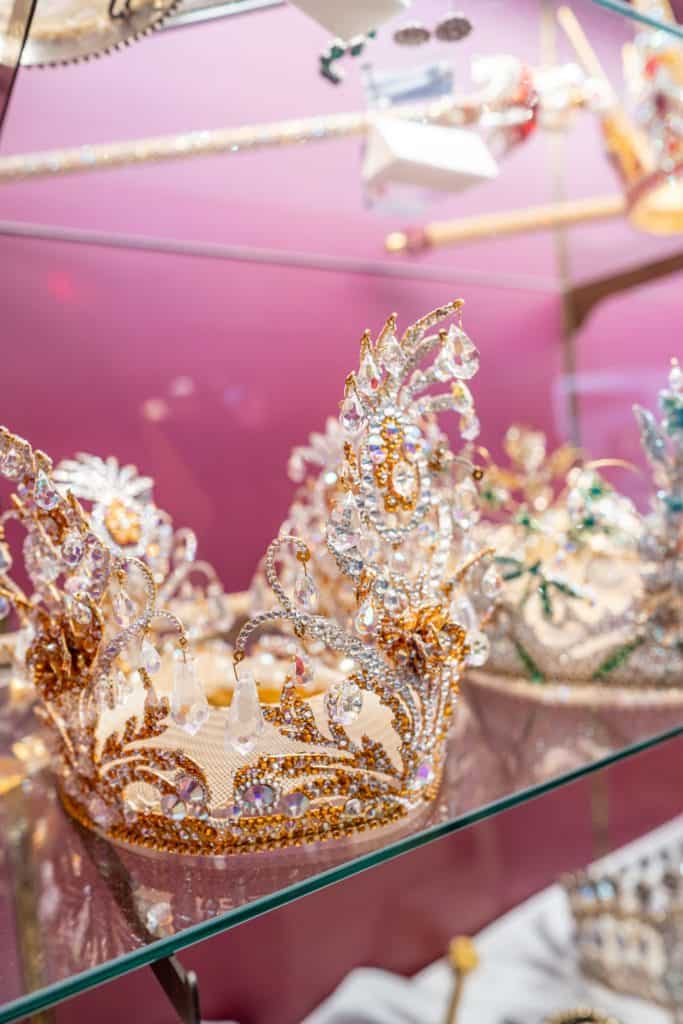 Experience Weightlessness
Looking for a way to unwind as you make your way through your list of all the things to do in Tyler? Relax Lab offers massages, stretch treatments, and float therapy where you'll experience weightlessness as you float in a giant tub with 1200 pounds of Epsom Salt. Positivity and a calm environment is what Relax Lab is all about so you can truly let go and feel at peace.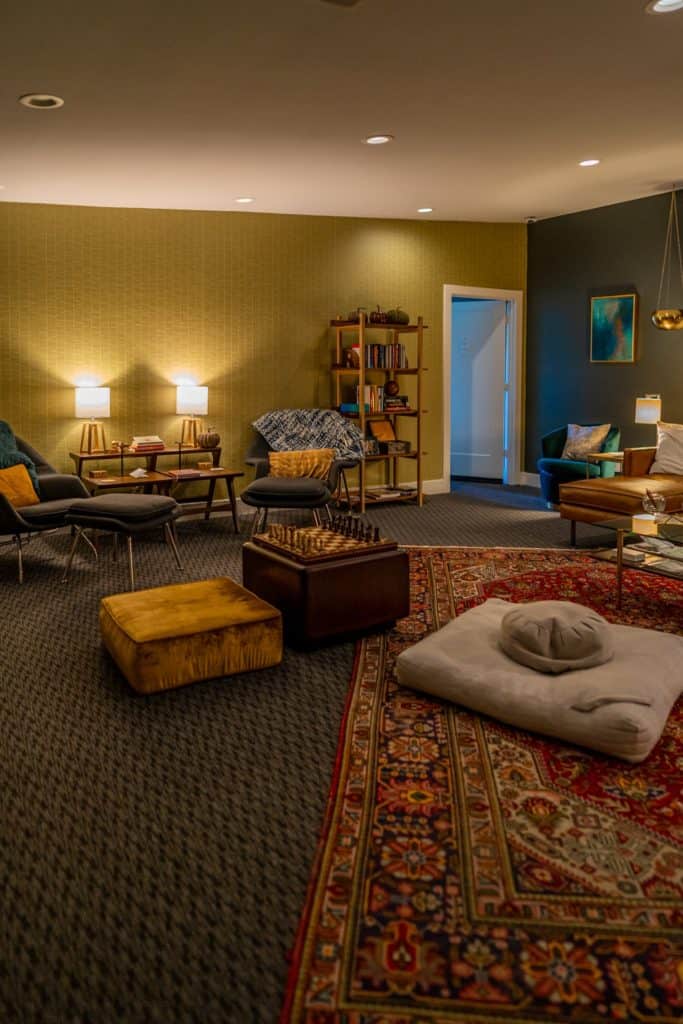 See Zebras
At Bowles Creek Store and Bistro, you can enjoy a delicious meal while also seeing the zebras wander around the property. This country store has so many different items to choose from and is a great little shop, eat, and play getaway.
Visit a State Park
Plan an outdoor adventure and visit Tyler State Park where visitors can immerse themselves in nature and enjoy activities such as picnicking, biking, hiking, fishing, swimming, and camping. For more parks across our great state, check out our list of the best state parks to camp in Texas.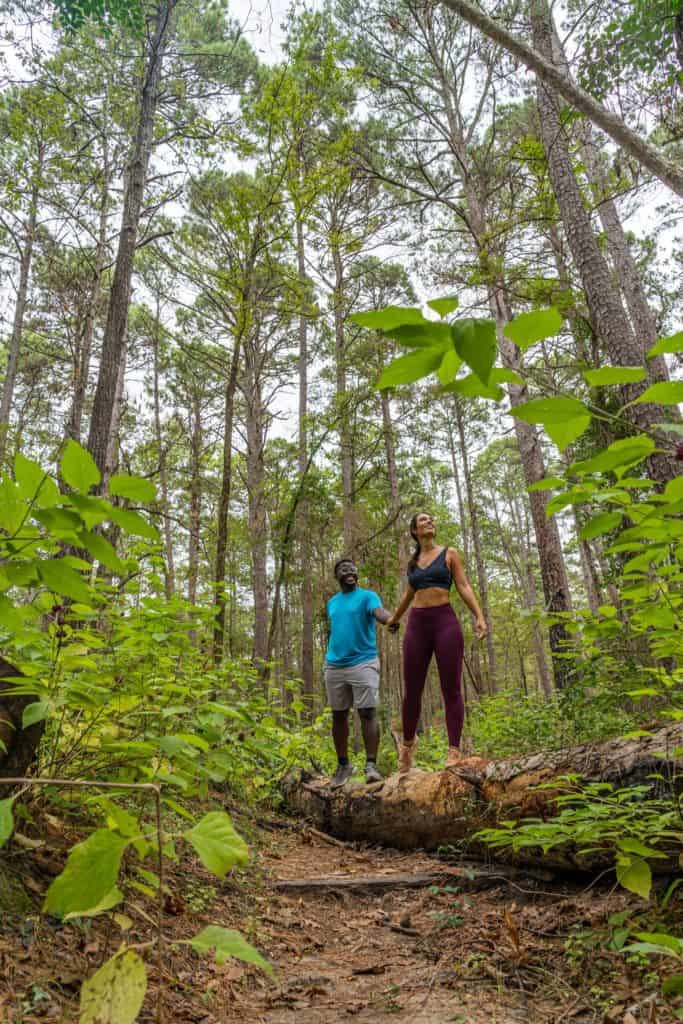 Fly Over Tyler
For more outdoor excursions, check out New York Texas Zipline Adventures and explore Tyler from up above as you zip line tree-to-tree. Texas Zipline Adventures invites guests to enjoy beautiful views, smell the fresh air, and allow nature to consume you as you seamlessly fly through it.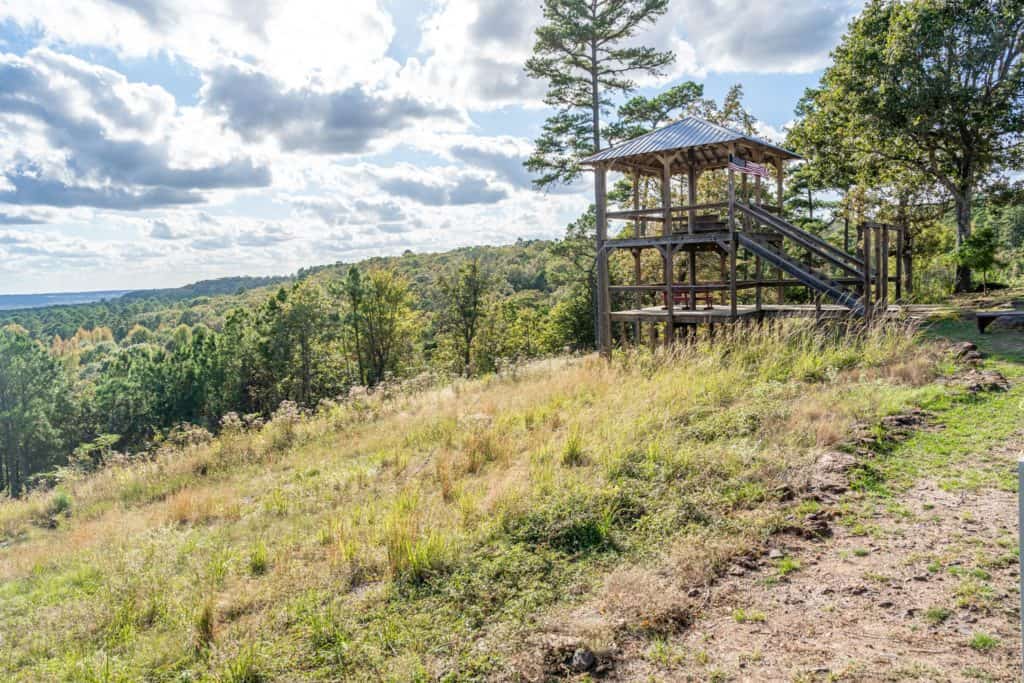 Swim Indoors
The indoor waterpark in Flint TX at the Villages Resort welcomes guests to float, splash, and douse themselves no matter what time of year you visit. The facility includes activities for everyone, like waterslides, a lazy river, wave pools, and a children's playscape. Book a room and take advantage of their 18-hole mini golf course, on-site fishing, scenic horseback rides, and their 4 outdoor swimming pools.
Relax in a Salt Cave
Vida Salt Room aims to improve the health of their guests by offering services like halotherapy, or the grinding of pharmaceutical salt into microscopic particles to be inhaled inside their Himalayan salt cave, as well as massages, meditation, guided breathing, and salt yoga. Halotherapy is thought to promote sleep, to improve skin and respiratory health, and act as a holistic anti-inflammatory and anti-bacterial treatment.
Spend the Day with Horses
Tyler Rose Horse Park is family-owned and a wonderful location for hosting weddings, parties, and concerts. It includes indoor and outdoor arenas, three show barns, and a concession court. Tyler Rose Horse Park encourages visitors to check out upcoming events on their online event calendar, many of which are open to the public, as well as their short guide to horse shows.
Shop for Rose-Themed Souvenirs
Pamper yourself with self-care items from Moon Rivers Naturals, like their spearmint rose face haze facial spray, made with organic witch hazel and rose hydrosol (distilled water infused with rose petals). You'll find other items incorporated with rosehip seed oil and rose water. Or a rose and sandalwood candle and a rosebud latte lapel pin from House of Velvet Rose. Moss, a flower shop devoted to working with local flower farms, creates beautiful bouquets and wreaths of roses. They even have a gift basket that has aromatic rose tea. Don't forget to explore the other shops in Tyler, including the Tyler Visitor's Center, and see how many rose-themed things you can find compared to how many you'll bring home, because I'm not sure you'll be able to resist.
If you're a lover of everything vintage, stop into Velvet: A Vintage Collection. You'll be lured in by their bright showroom full of treasures of every kind, from armchairs to wall decor, lighting, and unique items of clothing. Make sure you plan to come back to Tyler because their inventory is constantly changing.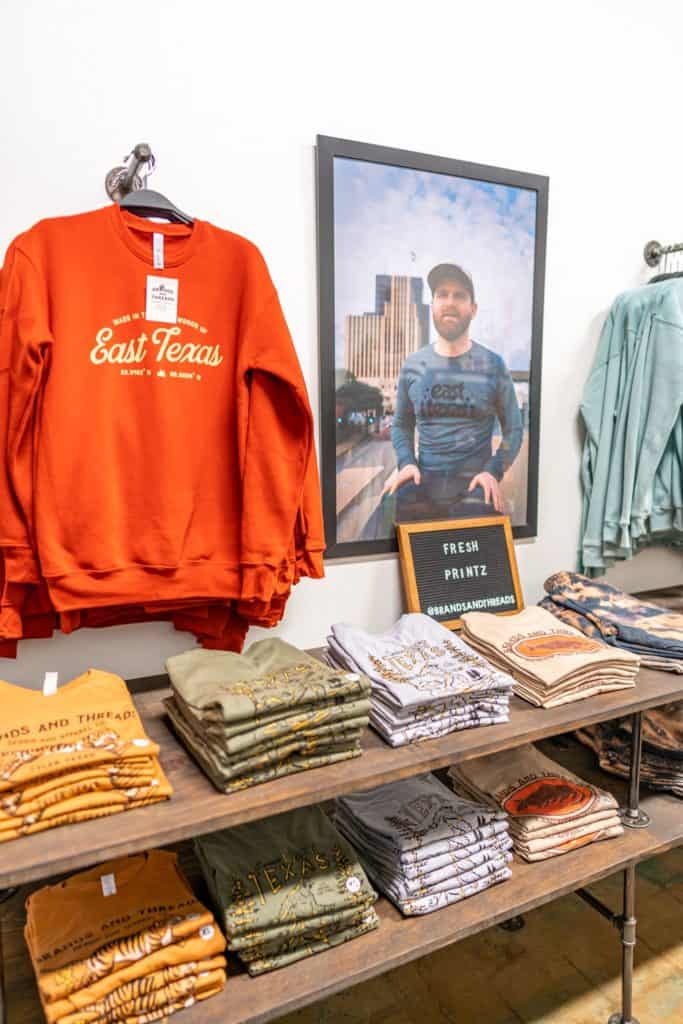 Become a Professional Potter
Get in touch with your artsy side and join AS Dirtworks Pottery Class to create, not only a memorable time, but a memorable art piece to take home. AS Dirtworks invites guests of all skill levels to learn how to create crafts and build pottery from professionals.
Learn About African American History
The Texas African American Museum in Tyler is dedicated to the preservation of the African American history of Texas through their different exhibits and community events.
Try Your Hand at Acting
Tyler Parks and Recreation invites guests to partake in their quarterly Murder Mystery Dinners, an eventful evening filled with food, fun and mystery. Guests can immerse themselves in this world of mysterious entertainment by contributing directly to the storyline alongside local residents and complemented by catering from local restaurants. Check out our list of where to eat in Tyler TX.
Stay in a Hillside B&B
High Hill Farm provides guests with a surreal getaway among the Texas hills with private bungalows spread throughout the property and accommodations for whatever your needs might be. High Hill Farm provides guests with a B&B stay that will live up to every one of your hopes for your time in Tyler. With the surrounding greenery, the luxurious culinary experiences, crystal pools, and movies on the lawn, you'll leave feeling pampered and ready to tackle life. Read about our time staying at High Hill Farm.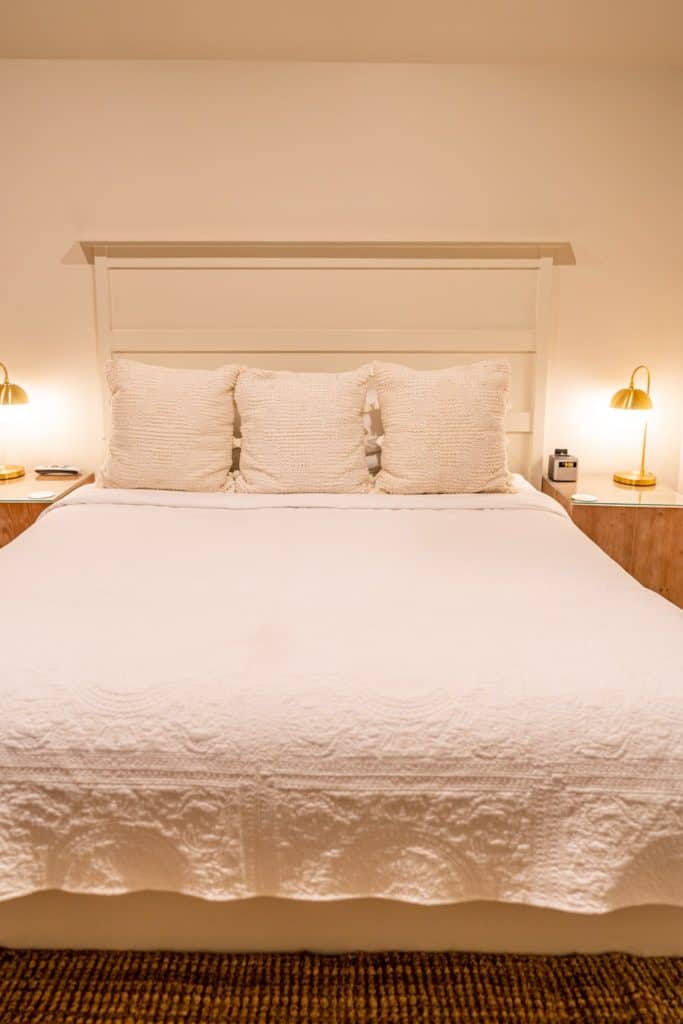 Get Your Brows Done
While I normally don't speak too much about getting your brows done, I can't talk about Tyler without talking about my talented sister-in-law who has her own elite, permanent makeup studio and training course. Of course, she's my sister, but I've had the pleasure of seeing her dedication to her craft and her desire to provide the best quality service with high grade products and exceptional design. Having permanent makeup is an art form and it's important you find someone you can trust. I just have to brag on how talented and hard working her and her husband are.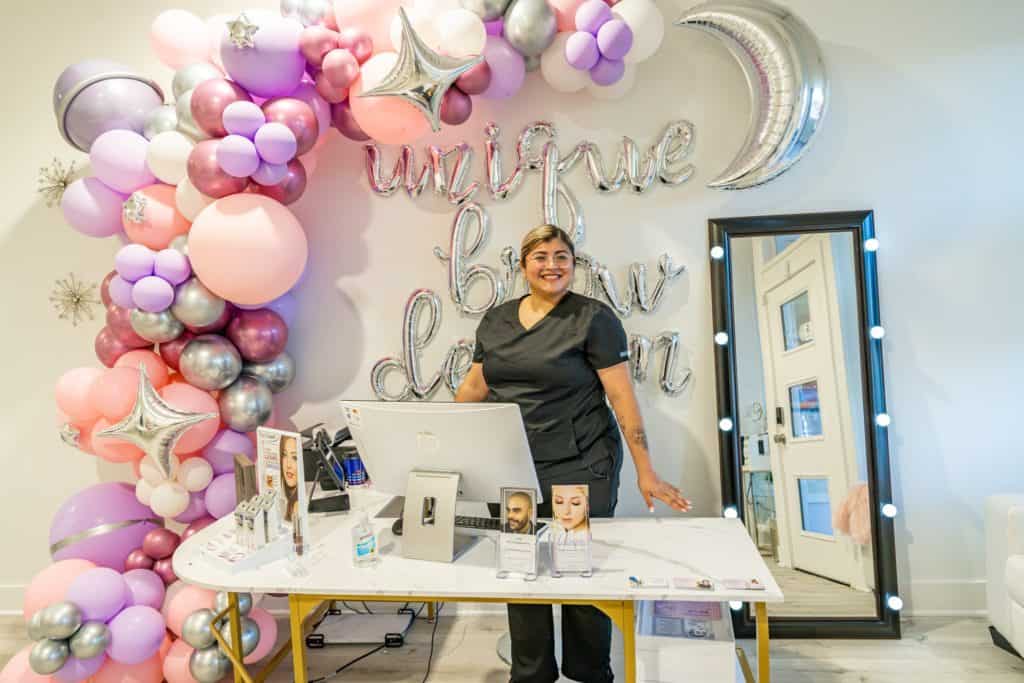 Other Things to Do in Tyler
Feed Zebras: Cherokee Trace Drive-Thru Safari lets you take your car through the different fields and paths to feed zebras and other safari animals.
Become a Ninja: Test your ninja skills and blow some steam at iJump Tyler with their obstacle courses, trampolines, and activities for both kids and adults.
Go Skydiving: For those people who are all about the adrenaline rush, check out Skydive East Texas.
Visit a Sanctuary: The Tiger Creek Animal sanctuary is a wildlife preserve with over 40 rescued cats and exotic animals.
Catch an Educational Show: The Earth and Space Science Center, featuring Hundall Planetorium, offers different showings including kids shows, expeditions, and more in their space dome theater.
Ride in a Hot Air Balloon: Soar high over East Texas with views of the luscious pines all around with Balloon Adventures USA.
Camp Like Yogi Bear: At Jellystone Park, you can find camping, cabins, and different events/activities on site.
See the Teddy Bears: Children's Park in Tyler is a beautiful place with teddy bear sculptures and a butterfly garden.
Things to Do in Tyler TX: Final Thoughts
Tyler TX is filled with art, adventure, and numerous things to do to get in touch with the treasures of this little hillside town. You definitely won't be bored because there is always something to do. Whether you zipline into some adventure, learn a little Texas history, decompress, or savor the culinary treats on your weekend getaway, Tyler has it all.