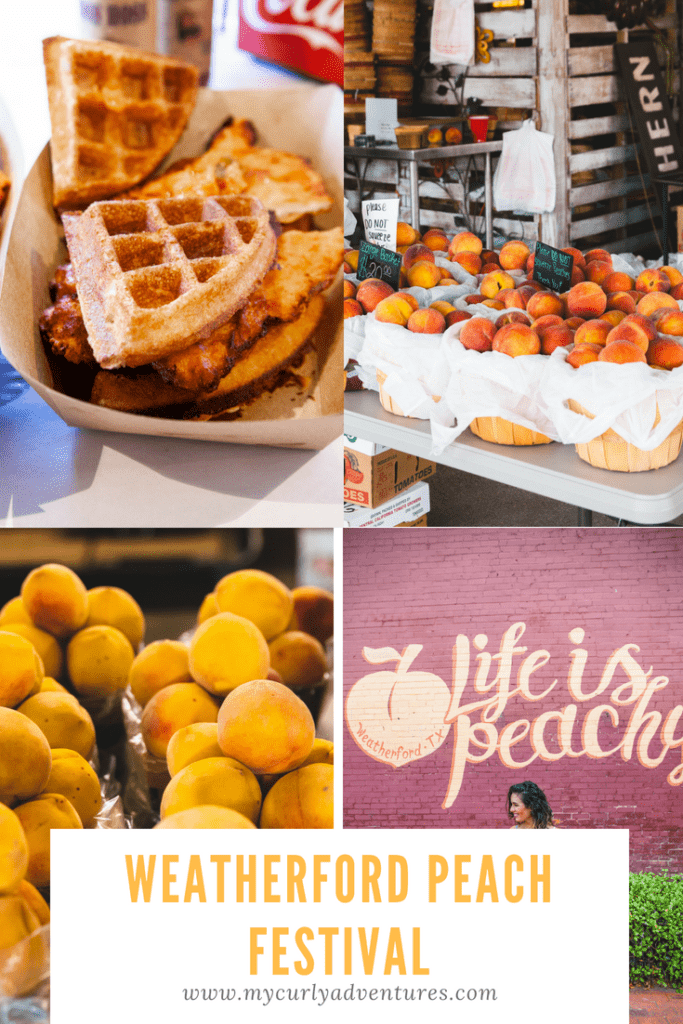 The Weatherford Peach Festival, also named the Parker County Peach Festival, is held every July in Weatherford, Texas and is something you do not want to miss out on! Since it's the middle of Summer, I wanted to make sure to cover what to expect at the Weatherford Peach Festival and how to prepare! There are so many things to do in Weatherford and if you are coming for the Peach Festival I recommend staying for an extra day to see all that Weatherford has to offer.
What to Expect at the Weatherford Peach Festival: Peaches!
First off, it's easy to expect a lot of peaches!! While there we saw peach cobbler, peach julep, peach ice cream, peaches n cream, fried peaches and more! Stock up on all of your favorite peach goods at the Weatherford Peach Festival.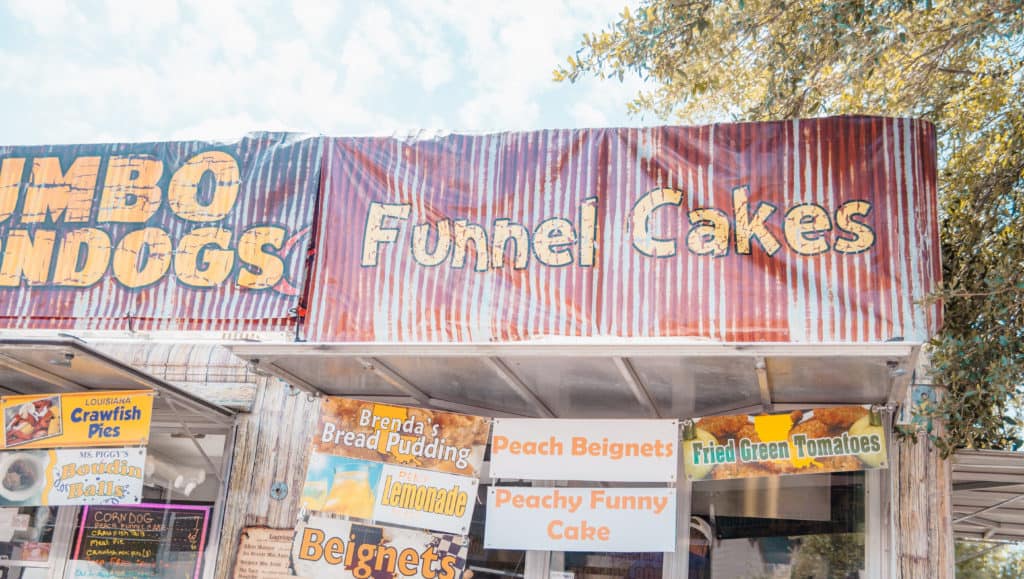 While there are some great peach goods, what I most enjoyed is that many of the restaurants featured unique peach menus for the fair. We headed to Vintage Grill & Car Musuem for peach burgers, a peach margarita, and a peach chutney chicken and waffles! The wait was long so I recommend putting your name down and then walking around the fair a bit. However, the respite from the heat and being able to eat the food on a table was nice!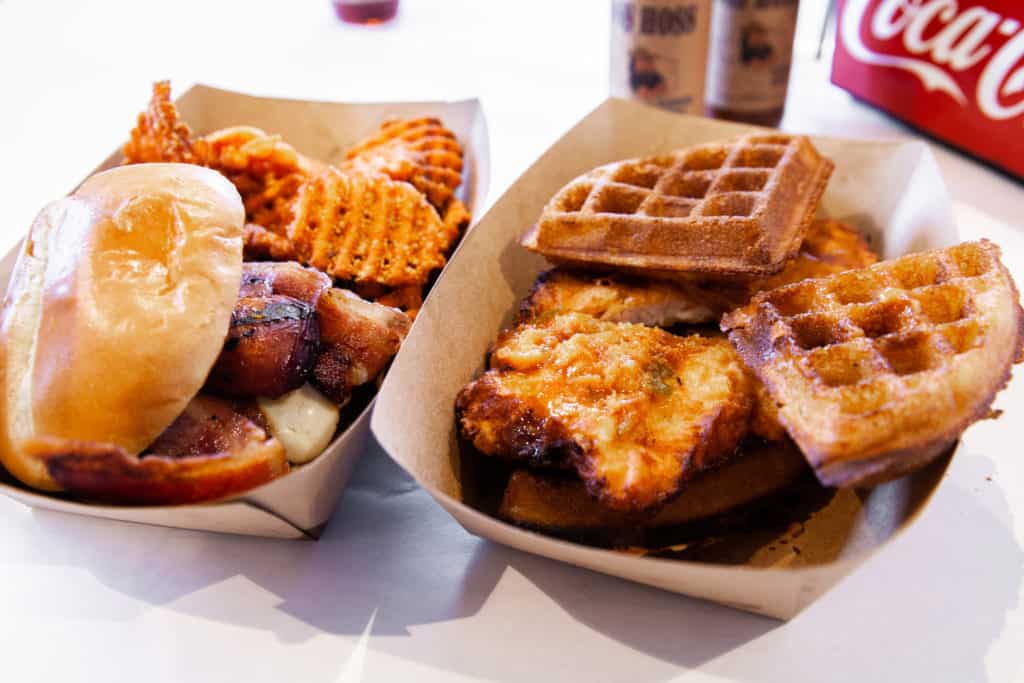 Of course they will also be selling baskets of peaches galore. I was actually in Weatherford a couple of days before the festival and there was a huge spike in prices of the peaches from before the festival to the day of so I recommend spending your cash on the goodies and saving on the peaches.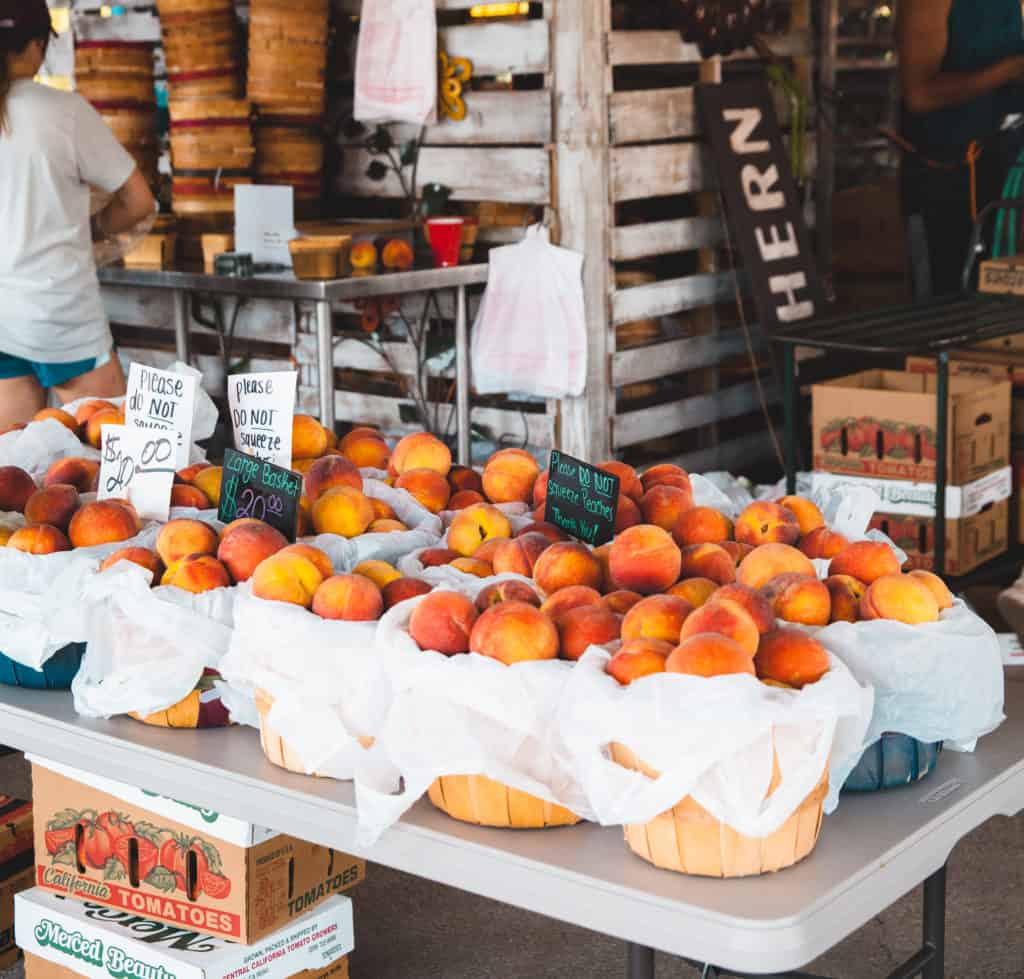 Also make sure to head over to Twisted Snifter who does alcoholic peach tastings!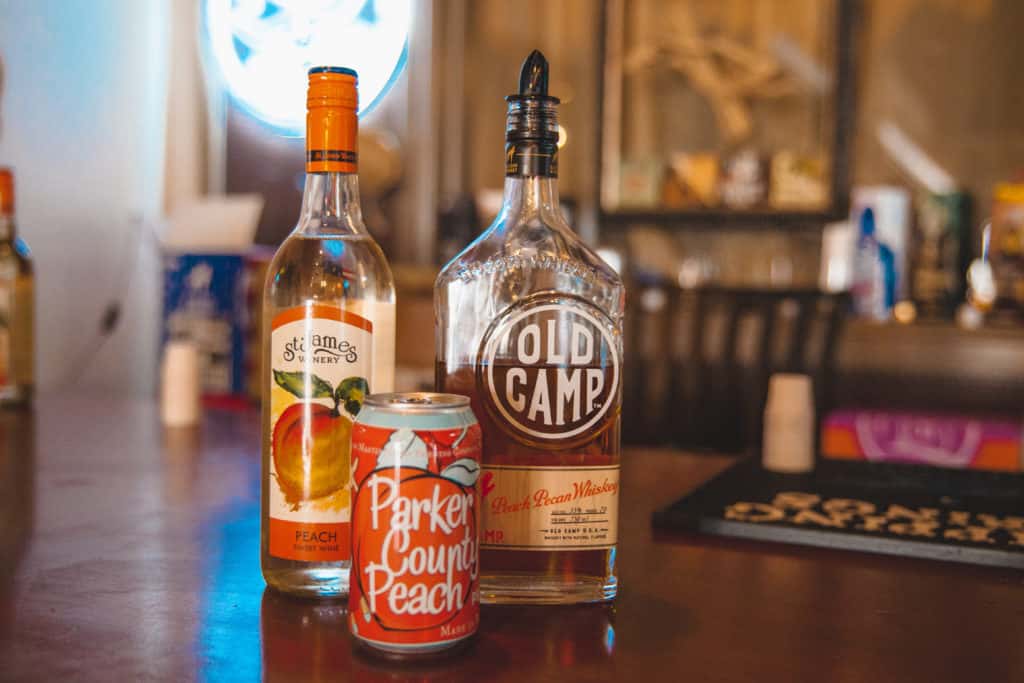 What to Expect at the Weatherford Peach Festival: The Festival
Apart from peaches, there are a lot of vendors selling local goods and handmade crafts.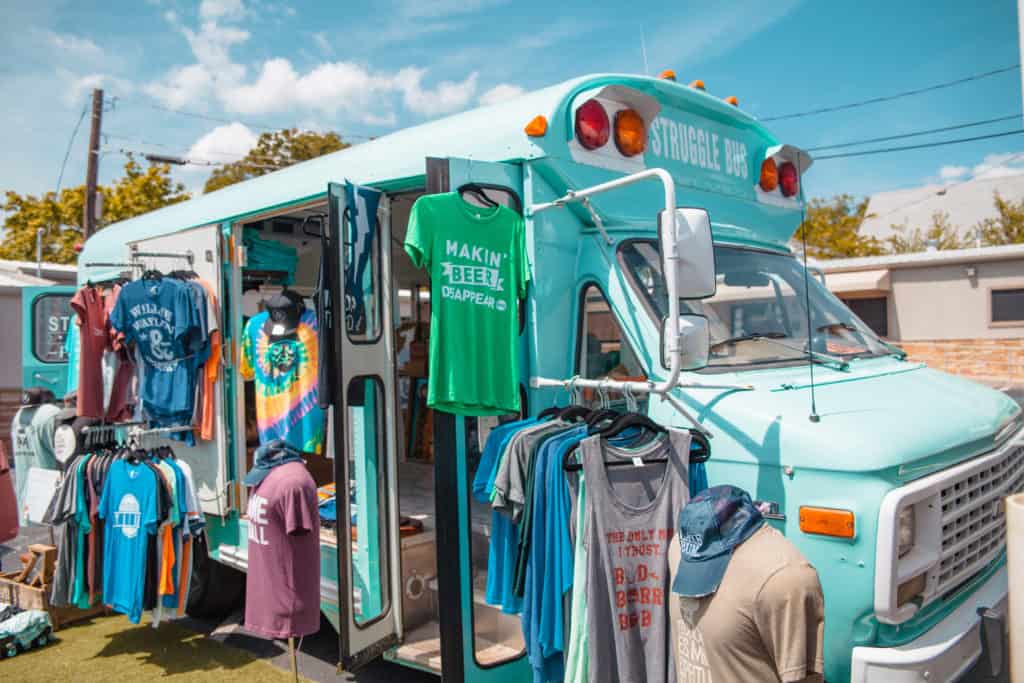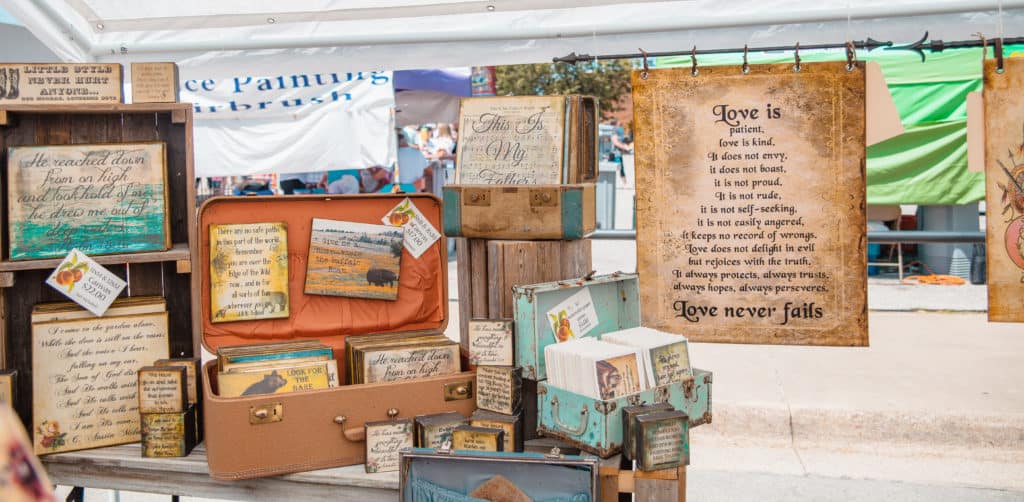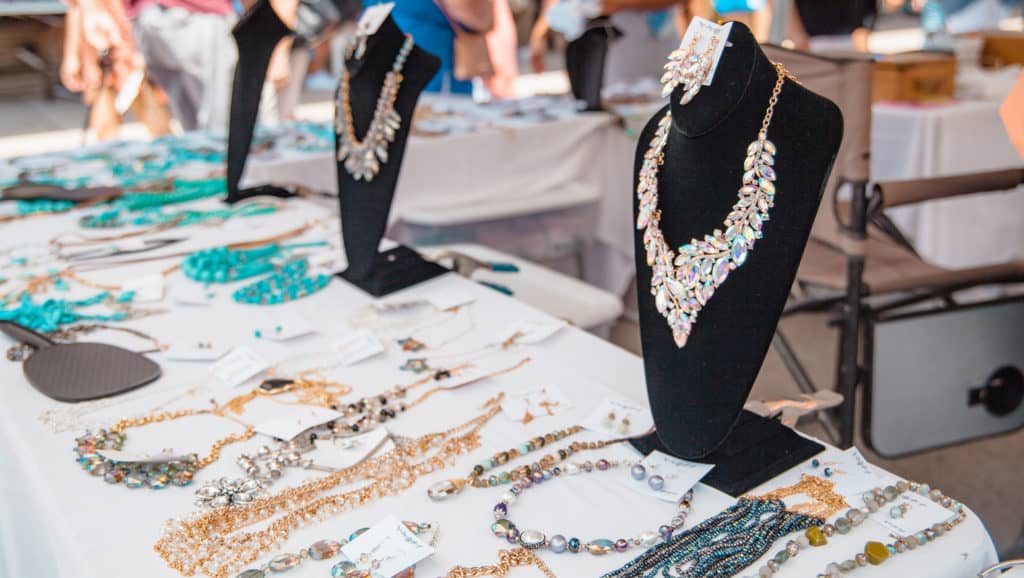 Can you drink at the Weatherford Peach Festival? Yes you can! There were a couple of stands selling alcohol.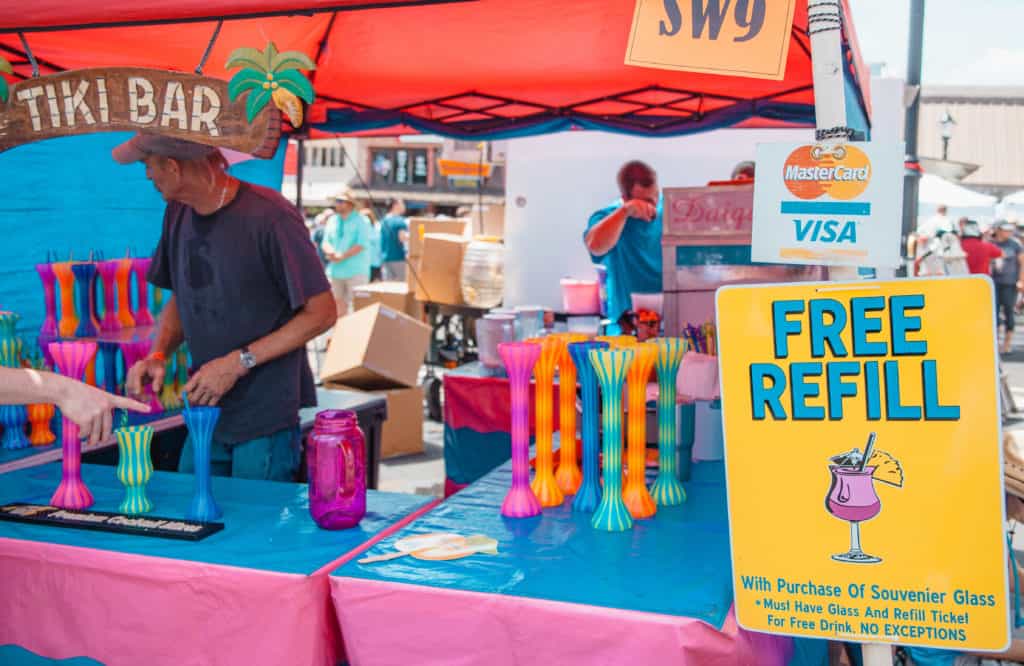 Looking for a new pup? The local animal shelter was out with precious pups and kittens. On a separate note, the Weatherford Peach Festival recommends not bringing pets as the ground is extremely hot and is not good for their feet.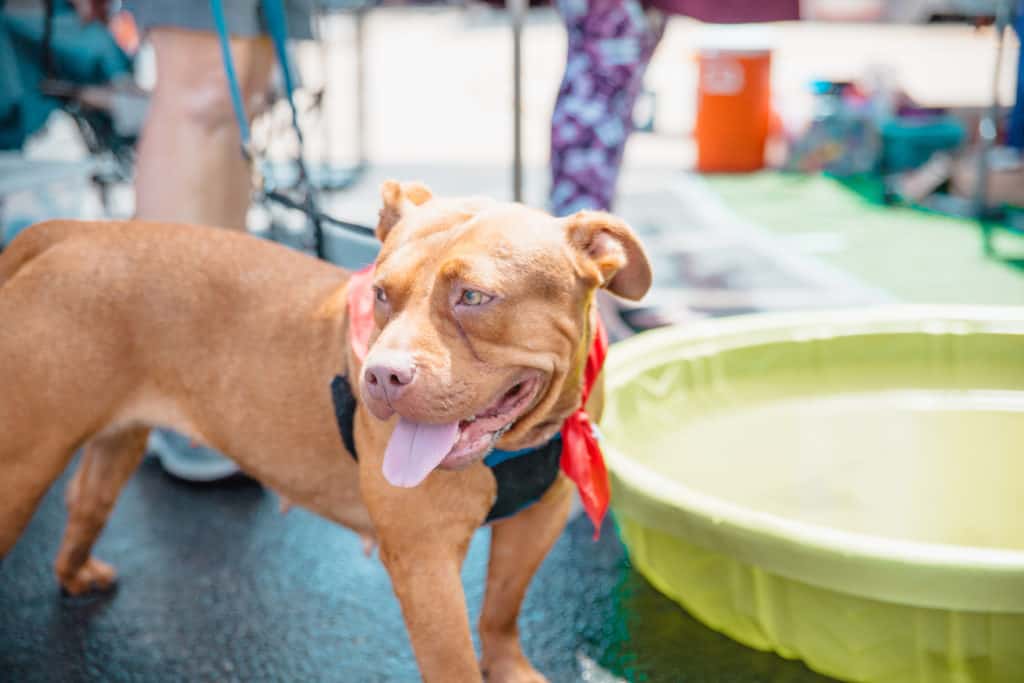 What to Expect at the Weatherford Peach Festival: The Heat!
Yes, it is going to be hot at the Weatherford Peach Festival. Don't let this deter you from going though! There were plenty of vendors giving away free water bottles as well as water stations like this! I appreciate that they didn't want anyone to pass out.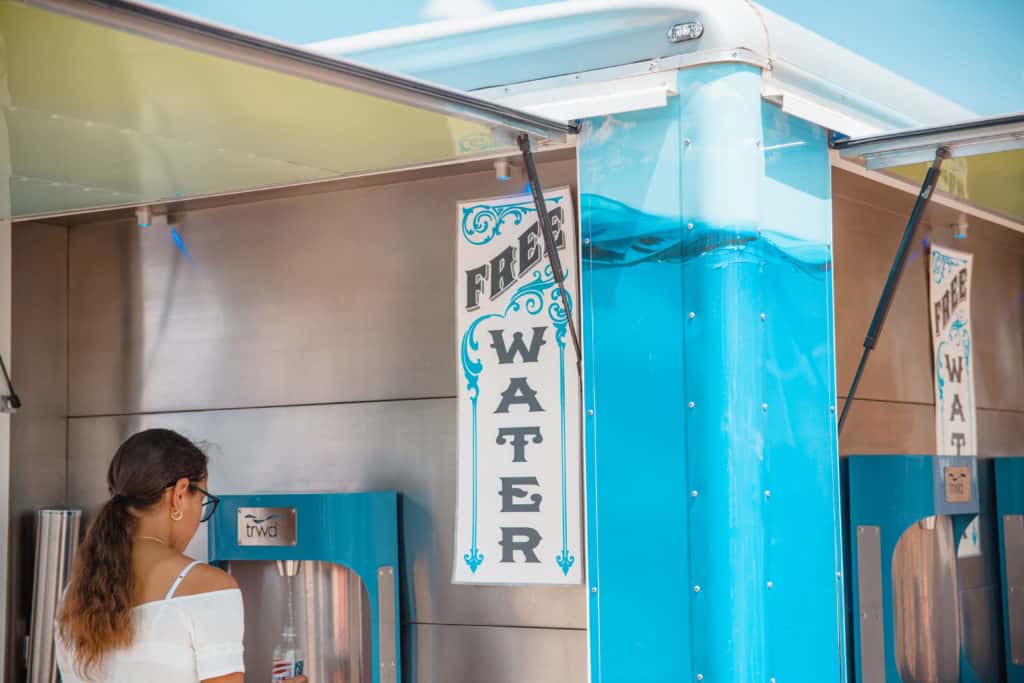 Luckily you can also duck into a lot of the shops for AC! It was fun (and refreshing) to walking into the cute boutiques. Also dress light! I wore this cute dress from Chelsea & Violet on Dilliards and I loved being able to look cute and stay cool because of how light and flowy it is.