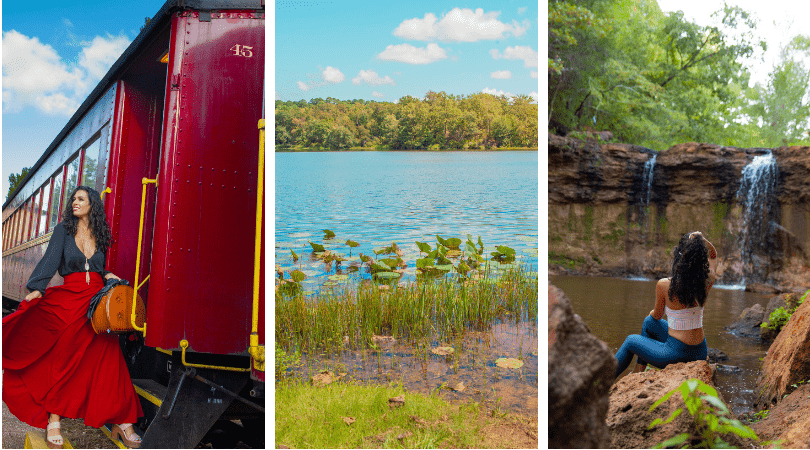 The first time I heard about Palestine I was confused! Palestine isn't in Texas! However, sure enough, we have our own Palestine full of so many exciting things to do. Palestine is known for its floral dogwood trees, and an unexpected charm of this small East Texas town is that in spring it is covered in colorful blooms! It's a Spring dream! However, with so much to do, any day of the year is perfect for visiting. Keep reading to see all of the fun things to do in Palestine, TX!
Pro-tip: When you visit Palestine, make sure to download the app. I don't often use apps when visiting towns, but I found that with all the history and information on Palestine, that this app was incredibly useful when going out and doing all things around town. Plus, you can find my itinerary on there as well!
See the Fairytale Gardens
One of the many charms of Palestine is the enchanting fairytale gardens that magically appear every Spring! At the Davey Dogwood Park, the residents build these gardens and each one has its own theme. No matter the age, it's fun to walk through the trail and see the different setups. Afterwards you can explore all of the different trails in the park. Not to mention what a scenic drive! I love East Texas because you don't get trees like that anywhere else.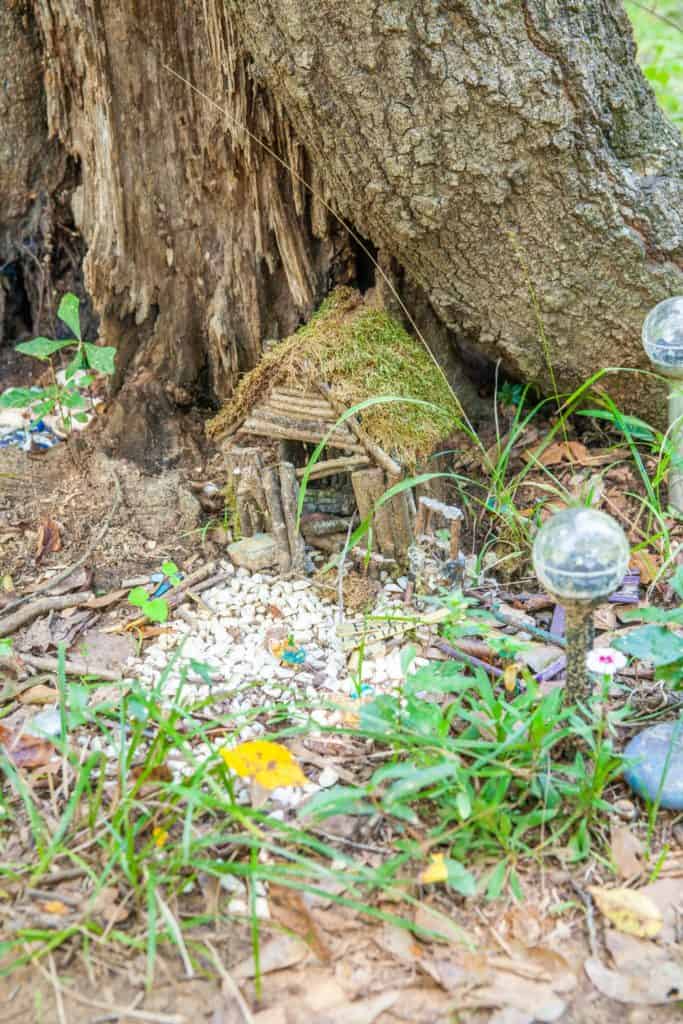 Have a Picnic Next to the Lily Pads
Or bring a kayak or boat! Lower & Upper Lake Park give you access to a scenic lake with trees all around. It's the perfect place to set up a picnic and enjoy the natural beauty. Plus both areas are filled with beautiful lily pads.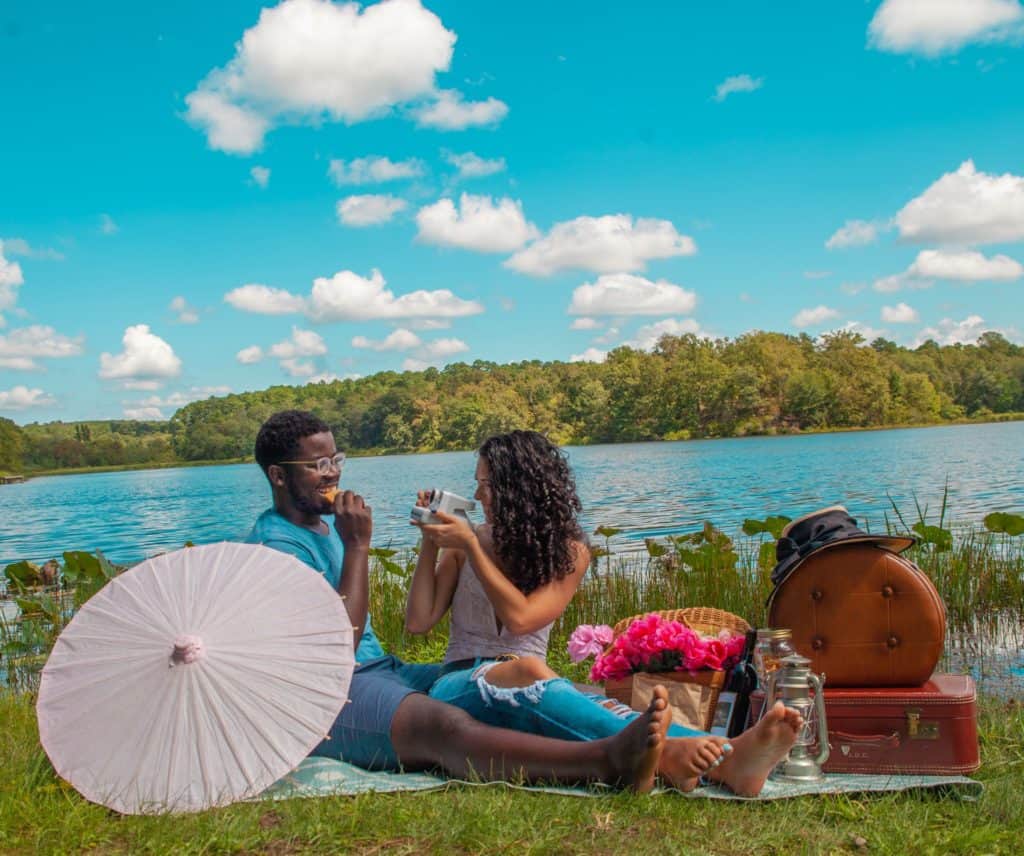 Try Some Famous Pie
We didn't have to go far for people to start talking about the Oxbow Bakery pies! I usually skip out on pie for Christmas and Thanksgiving, which tells you I'm not too much of a pie fan. But I took a bite out of the blueberry lemon pie, and it took every ounce of will power not to devour the whole thing in one sitting. Yes. It was THAT good. Do yourself a favor and get there early before they sell out and order yourself a whole pie.
And Indulge in More Sweet Treats
Just be ready to take in plenty of sweets in Palestine, because you're not going to want to miss out on anything! Lulu & Kakes has all sorts of cupcakes and pastries baked fresh everyday. Most popular is their banana pudding cupcake.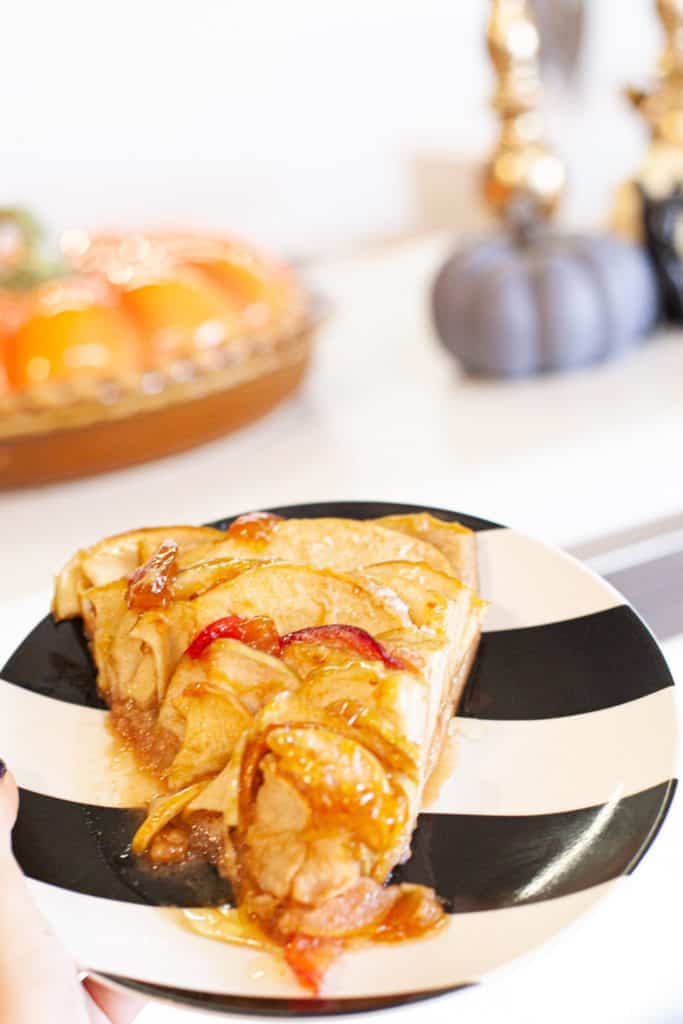 Go for a Hike or Two
Palestine is perfect for those people looking for things to do that involves hiking. There are so many different trails with hiking paths. Many of these trails don't have as much information on them which means more opportunities to uncover hidden treasures. In addition to the parks listed here like Davey Dogwood Park & Upper/Lower Lakes Park, there is also the Palestine Community Forest, Pineywoods Autumn Trail, Ivy Payne Wildlife Refuge and I.D. Fairchild State Park.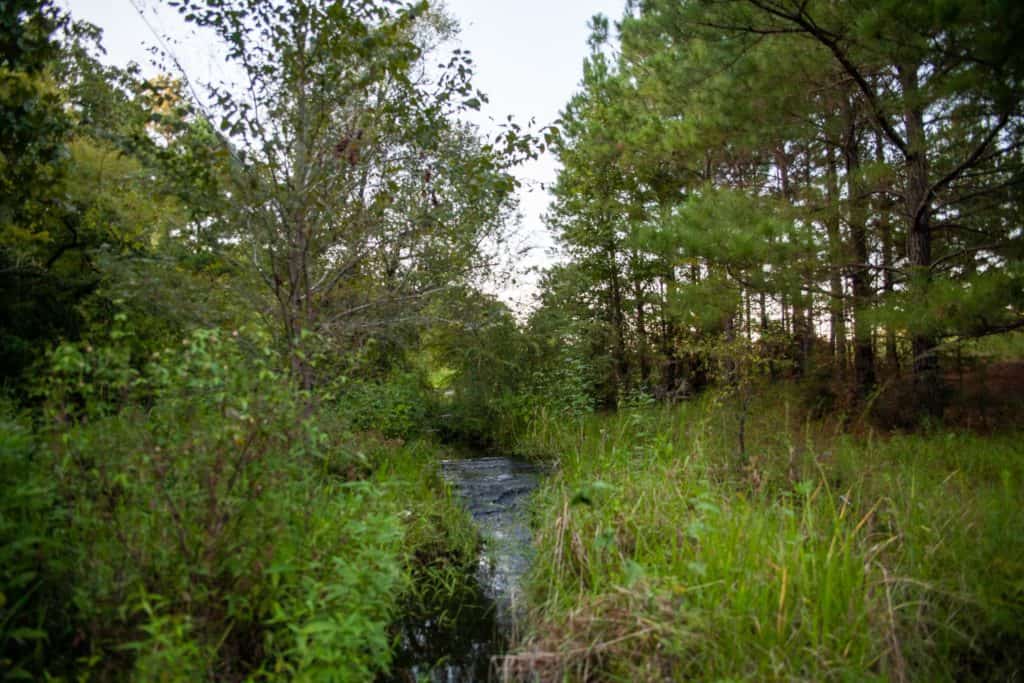 Stay at a Historic Hotel
Railroads were a huge source of traffic and economic for boom in cities like Palestine, and so in 1914, the Redlands Hotel was built as an elegant stopping point to rest, enjoy fine dining, and even dance in their spectacular ballroom. The Redlands Hotel still holds onto the grandeur and as a memento to that history. They have spacious suites to unwind, and they still offer that fine dining experience. Staying at the Redlands is a chance to walk back in history (but with some modern touches). You can read all about our experience at the Redlands Hotel.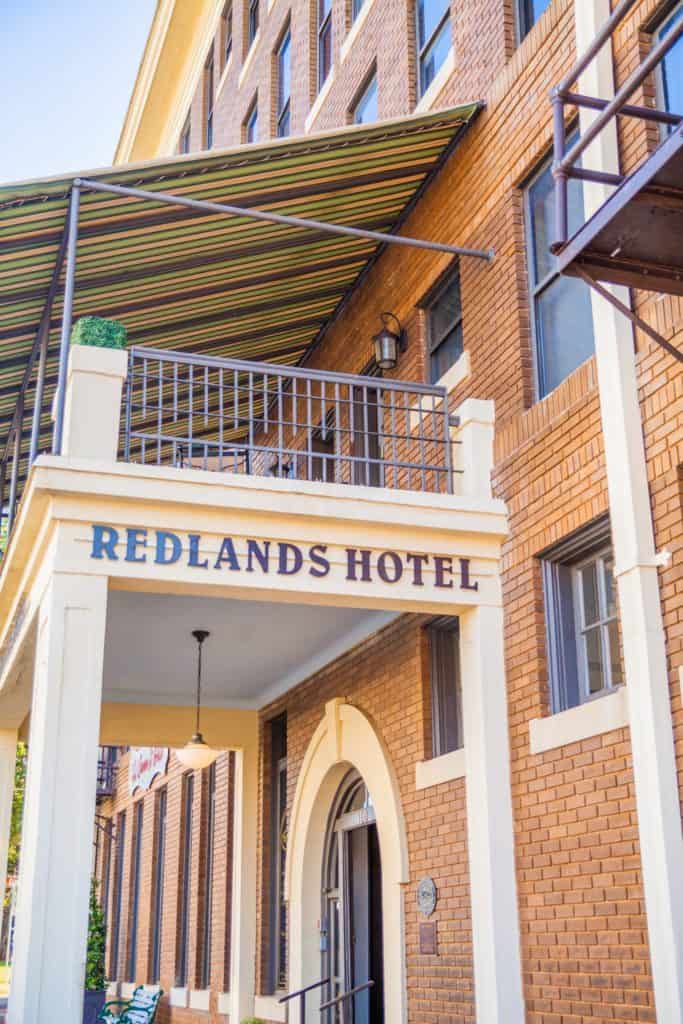 Go for a Train Ride
The Texas State Railroad is a Texas bucket list item! You get to take a roundtrip ride from Palestine to Rusk and enjoy the grounds. The train ride takes you through the scenic piney woods for a trip like no other. You can even opt to camp there if you would like. The Texas State Railroad has several different options including more luxurious presidential cars, a scenic sky dome car, and a vintage open-air car. In addition to the different types of cars, there are also many different events around wine tastings, beer tastings, special holidays, and the famous Polar Express where kids get to experience the magic of Christmas just like the movie.
See the Waterfalls
A little hidden gem in Palestine is the waterfall of Wolf Creek Lake. Just a short hike away and you get to experience the mesmerizing view of the waterfall and even go for a swim!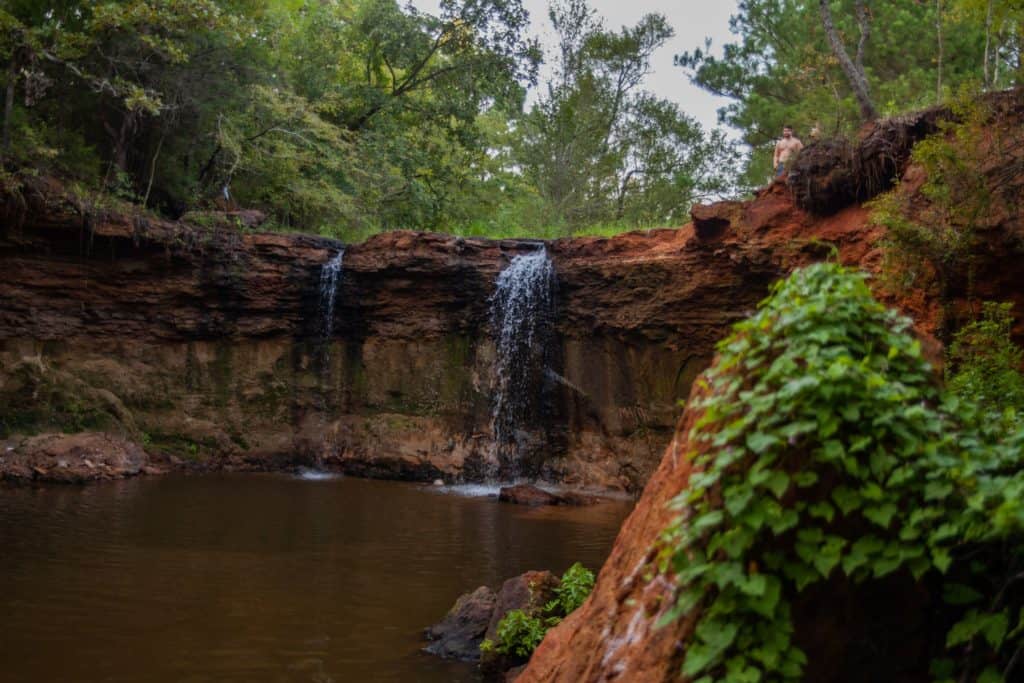 Try a Donut Burger
Jocelyn's Donuts has some fun donut options including popcorn and cookie donuts! However, the star of the show is their donut burger which they offer on the weekends with a juicy burger in between two donuts (just how it sounds!)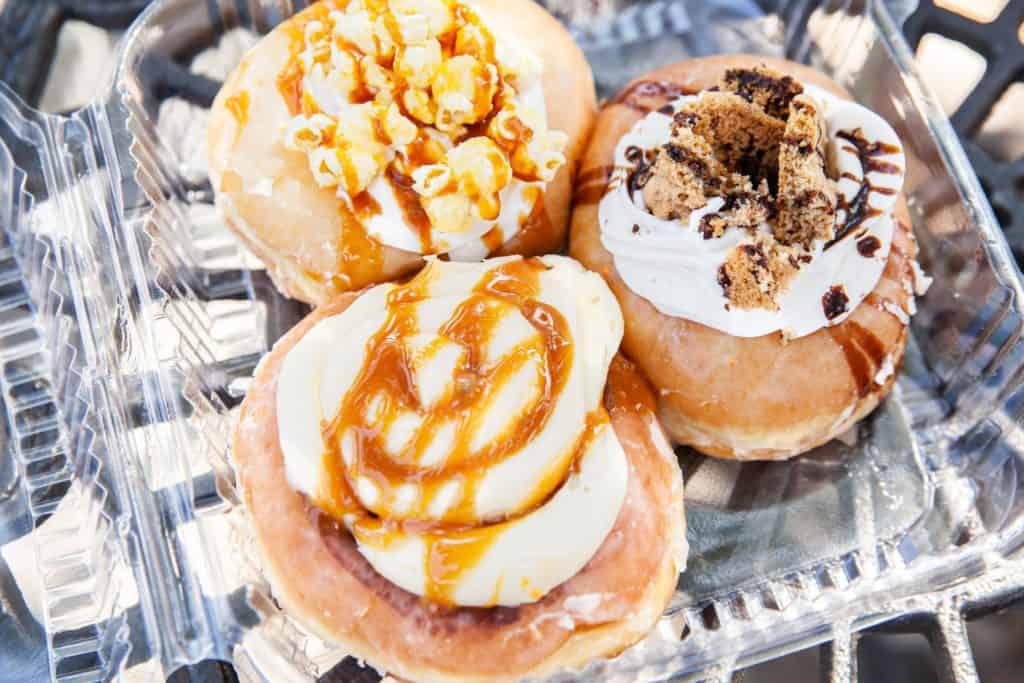 Go on a Fun Foodie Tour
However, don't just stop at the donut burger. There are some foodie treasures around town worth a stop! Another great reason to have the app is for the fun foodie tour that they have. It takes you around to the different local spots where you can try the more unique eats that can be found in Palestine.
Explore the Sculptures
Palestine has put such a great emphasis on all of the beautiful works of art through sculptures around town. It's hard to miss the train as soon as you enter town, but there are also other beautiful pieces around town that you might miss. You can use their app to find them all! Also fun are all the painted trains around town that you can see!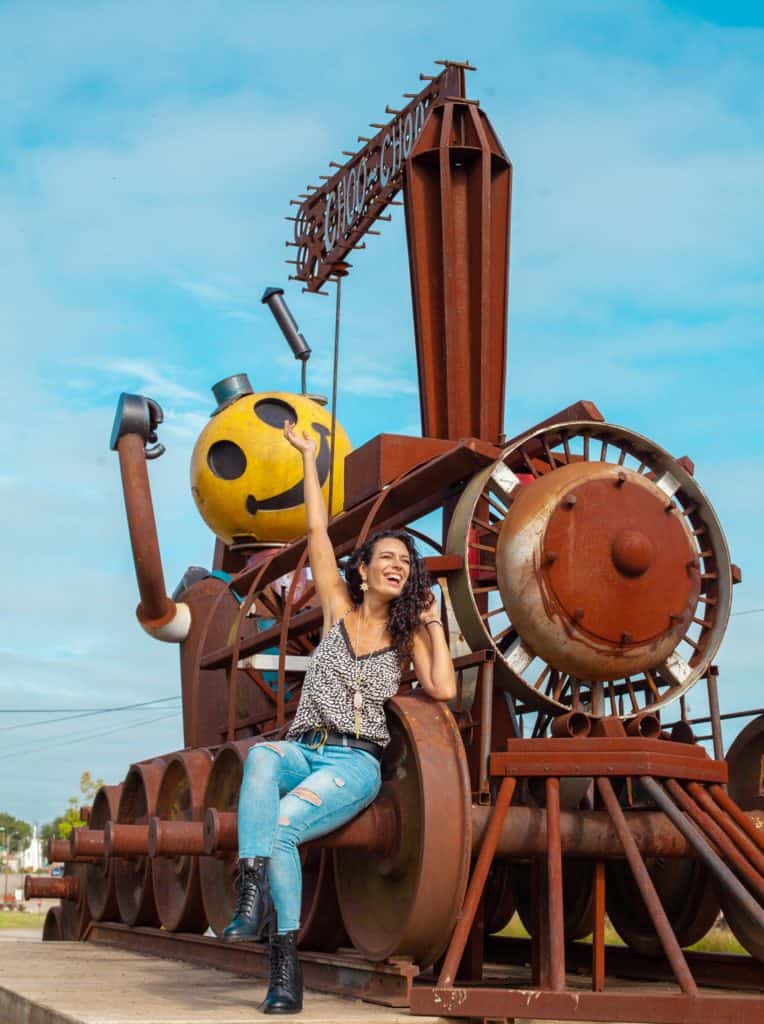 Grab Sweets at a Historic Bakery
Eilenberger's is over 120 years old and the oldest operating bakery in Texas. Mr. Elienberger was a German immigrant who worked in bakeries before setting up his own bakery. Now people will order their fruit cakes and other delicious goods just for their holiday celebrations. I was particularly fond of their fruit cake cookies.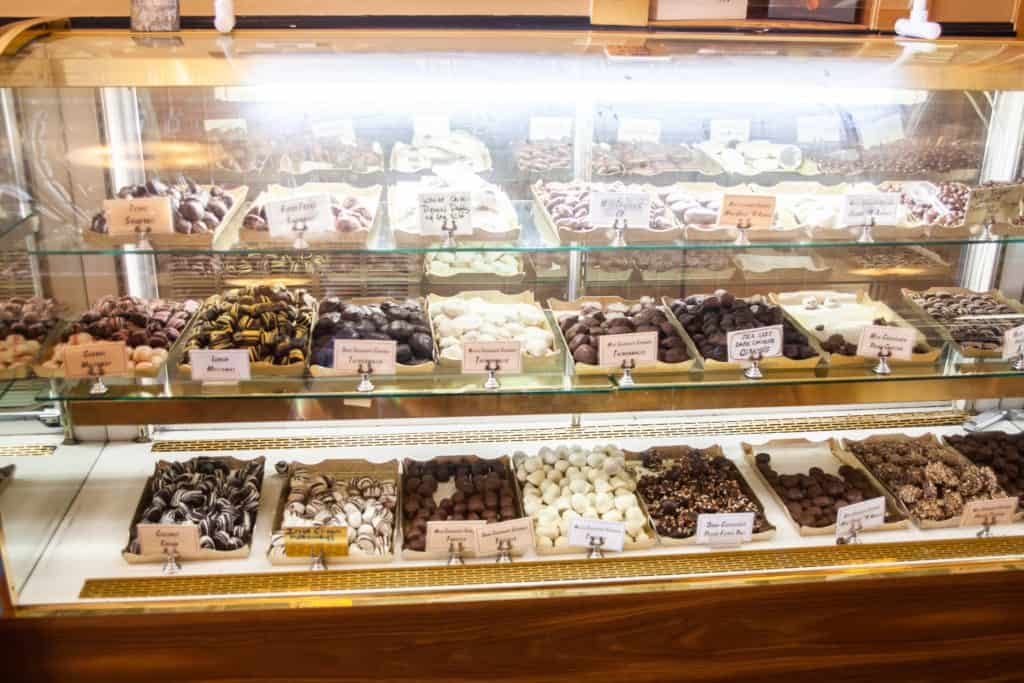 Enjoy a Good Steak
It's always nice to wander into a steakhouse and come across a good steak! The Junction Steakhouse even has their steaks on display to see the cuts and marbling. If you're looking for a nice dinner and a good steak, this is a great place to go!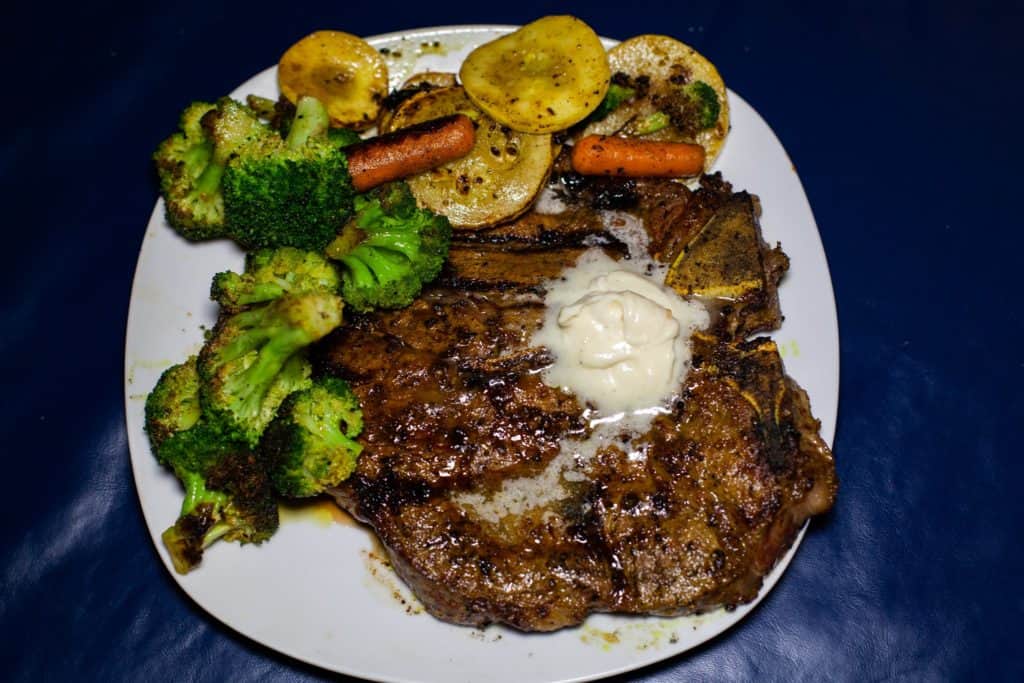 See the Trains
As a town that played a major role in railroad history, you will see remnants of that throughout the town. And railroad fanatics can go even further by visiting the Railroad Heritage Center, which goes more into the history and has a model train as well.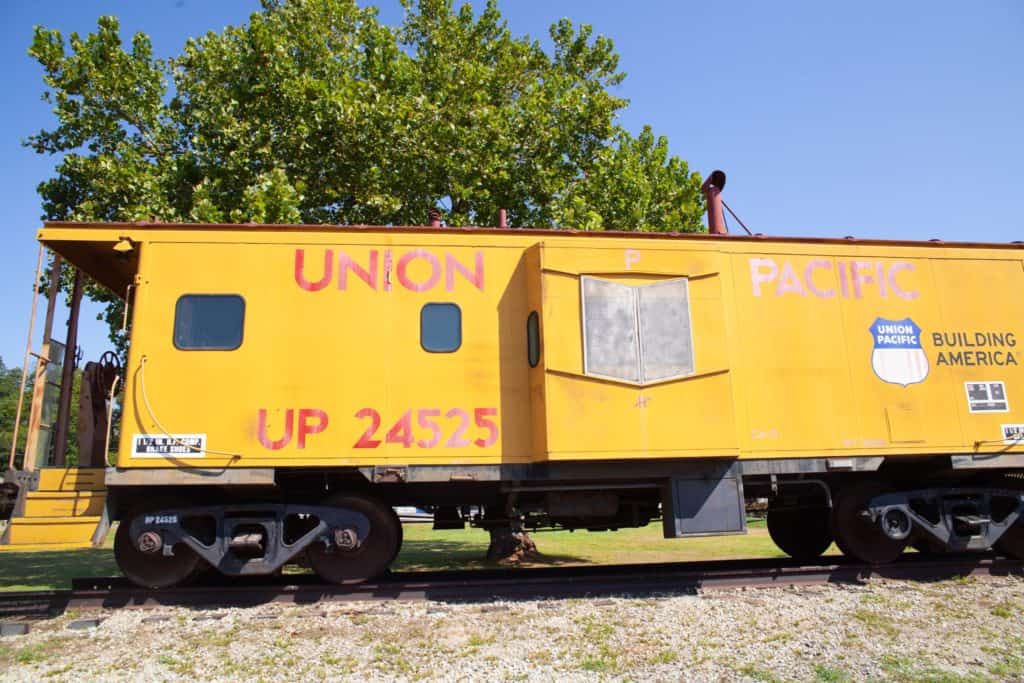 Try Goat Yoga
Which really means kind of do yoga, but really just cuddle cute goats and let them hop on your back! They take you through a simple yoga class and the goats wander all around and sometimes even get in the way of your yoga. Some people opt to keep on doing yoga while others opt to just play with goats. It's really all up to you!
Go on a Historic Homes Tour
With over 1,800 historic buildings, there is no shortage of unique sights in Palestine. You can use the app that will take you through the different historic homes and their history. There are so many different colors and styles and I we found it fun to drive past all of them and admire each one.
Things to Do in Palestine TX: Final Thoughts
There is no shortage of fun in this historic town! The Texas State Railroad is often what brings people in, but once you stay for all the different activities, the town easily draws you in.
For more travel inspiration check out:
Farmersville: Small town with beautiful bed & breakfasts.
Hye: A small town in the Texas wine country filled with wineries & distilleries.
Stonewall: Experience wineries and Texas history.