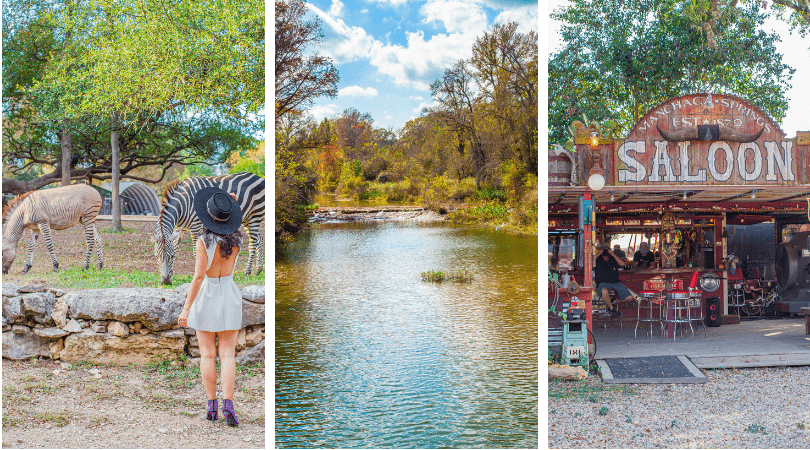 One day we decided to pick a random spot on the map and see what there was to do! Right under Austin was a fun sounding town called Manchaca. After doing some research, we found there were so many things to do in Manchaca that made for a fun and unexpected day trip! Get ready for a day of adventure, unique finds, and one of the best BBQ spots in Texas!
We took out the Trophy Nissan Versa to explore Manchaca and all the things to do! The bold blue color definitely stood out when driving around. We got to enjoy great mileage as well as all the safety features like emergency breaking all while having an affordable Nissan option.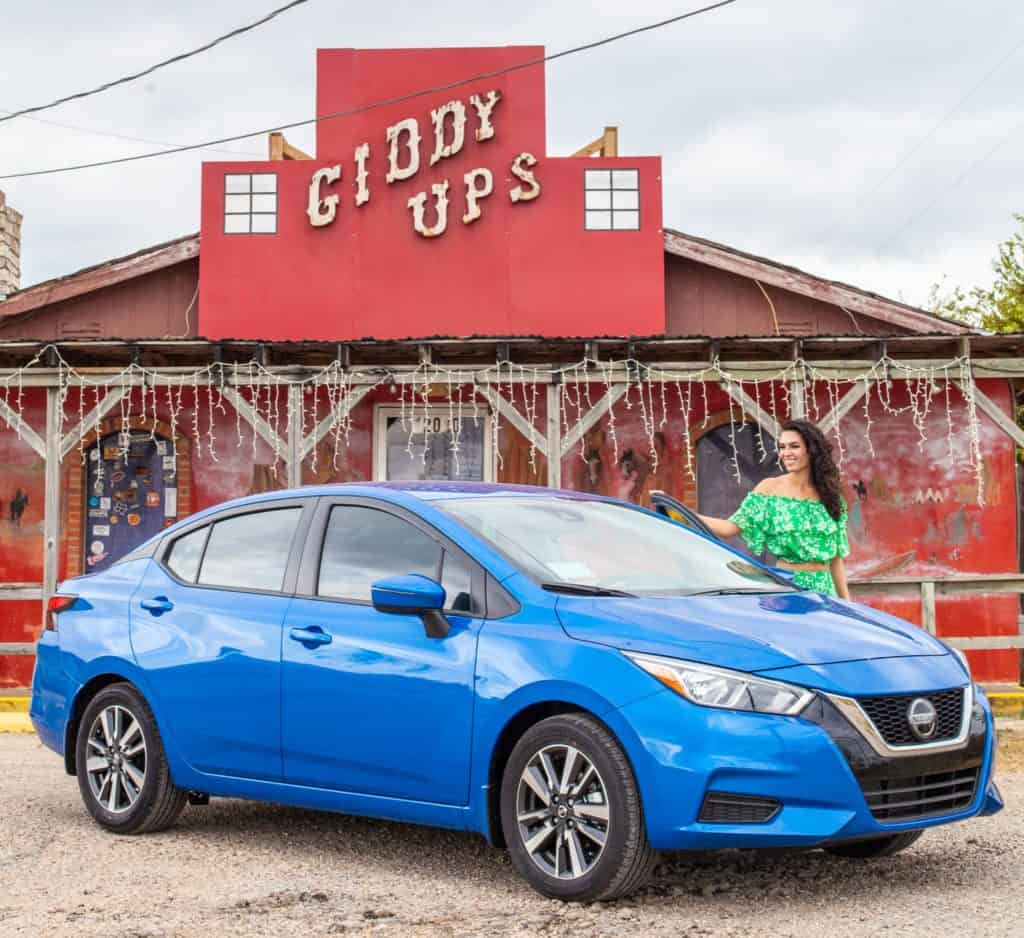 Now some of these places border Manchaca into South Austin, but were so close to Manchaca we thought it was perfect for things to do in (and around) Manchaca (had to disclose this before we got all the comments "this isn't in Manchaca").
Become a Ninja
Ever watch those ninja shows online? Working out just seems so much more fun when you're challenging yourself on cool obstacles. It's like being a kid again where it's just play! MYLO Obstacle Fitness brings you that fun ninja experience for adults! They have an outdoor course where you can buy a day pass and spend as long as you want scaling walls, jumping across beams, throwing spears, and doing all sorts of cool challenges.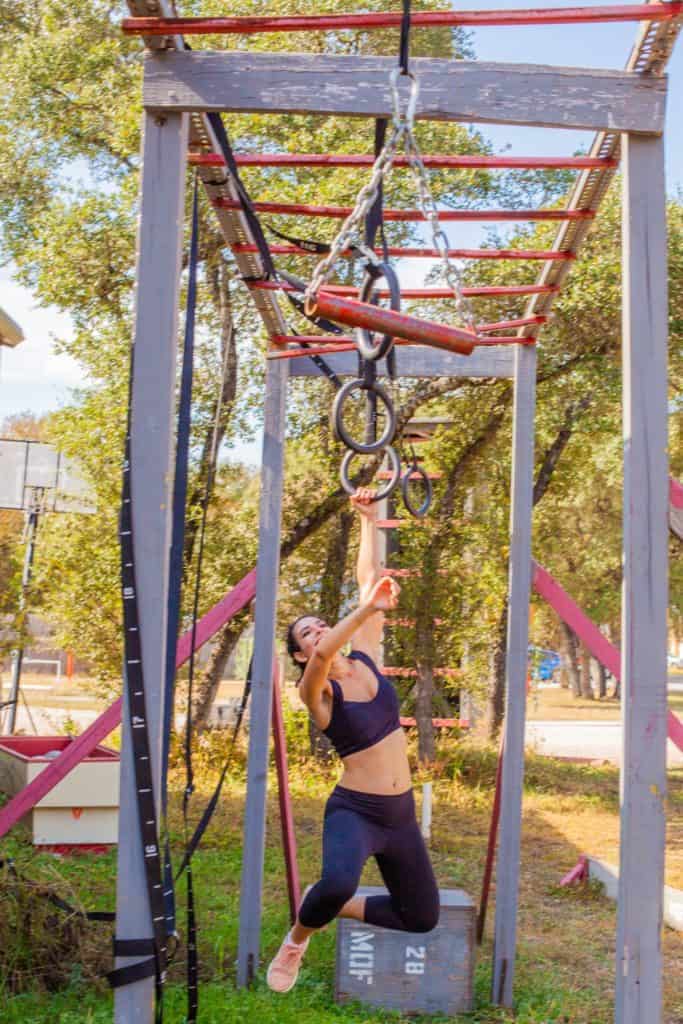 Relax by the River
There are several creeks and rivers that run through Manchaca. But if you want to get close to the water, you have to know the best spots. Right at 30°07'35.6″N 97°49'19.1 just off of Keeper Cider, you can park and enjoy time by the water. Bring a fishing pole, or some people even opt to go swimming.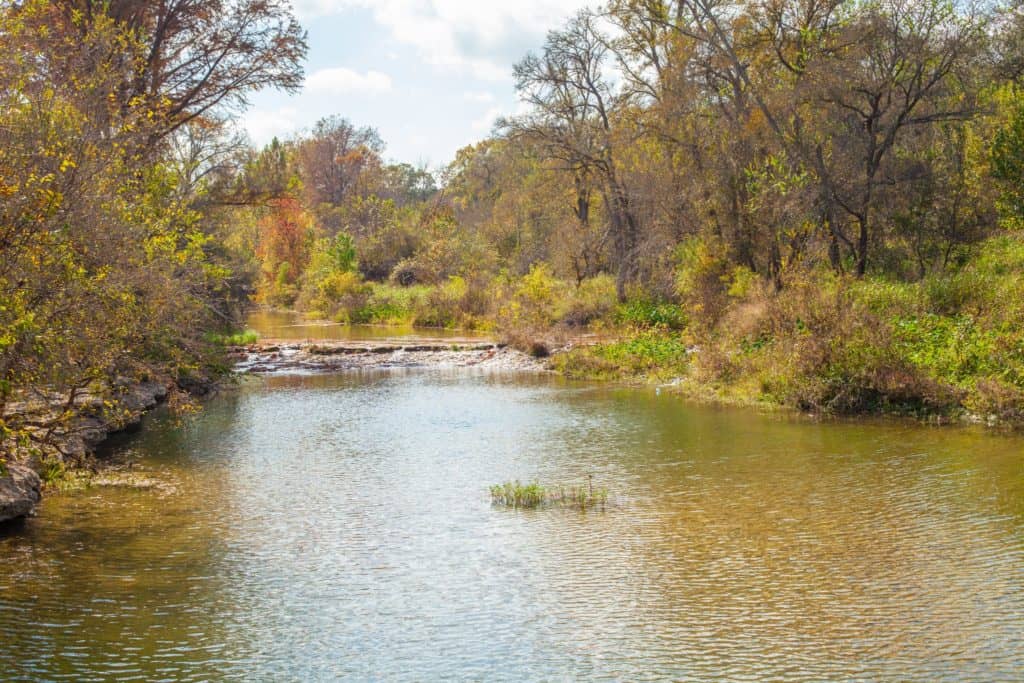 Grab a Drink at the Local Saloon
Manchaca Springs Saloon is a fun spot for a beer! You have all the old saloon decor, the open air space, and live music. It's a great place to meet some locals and learn about Manchaca.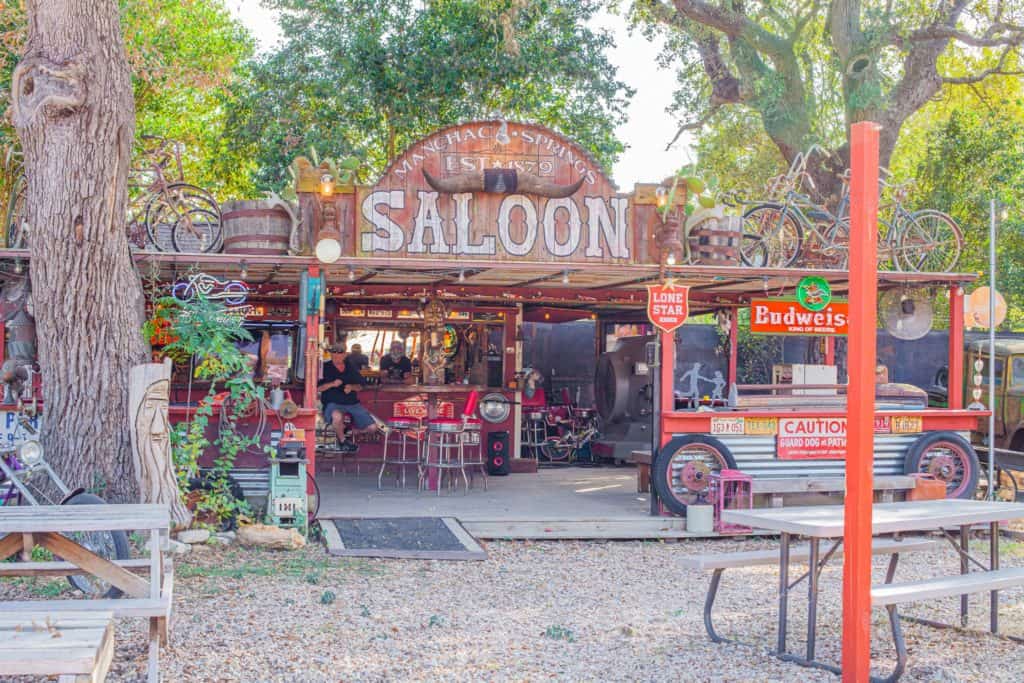 Make Friends with Some Cool Animals
This spot was what originally attracted us to come to Manchaca and to figure out what the other things to do in Manchaca were. At Indian Springs Ranch, they offer either guided tours or photo shoots which you can make of it what you want. Often times families will take birthday or family photos. For us, we used the opportunity to meet some incredible animals, feed a kangaroo, and have a picnic with a camel.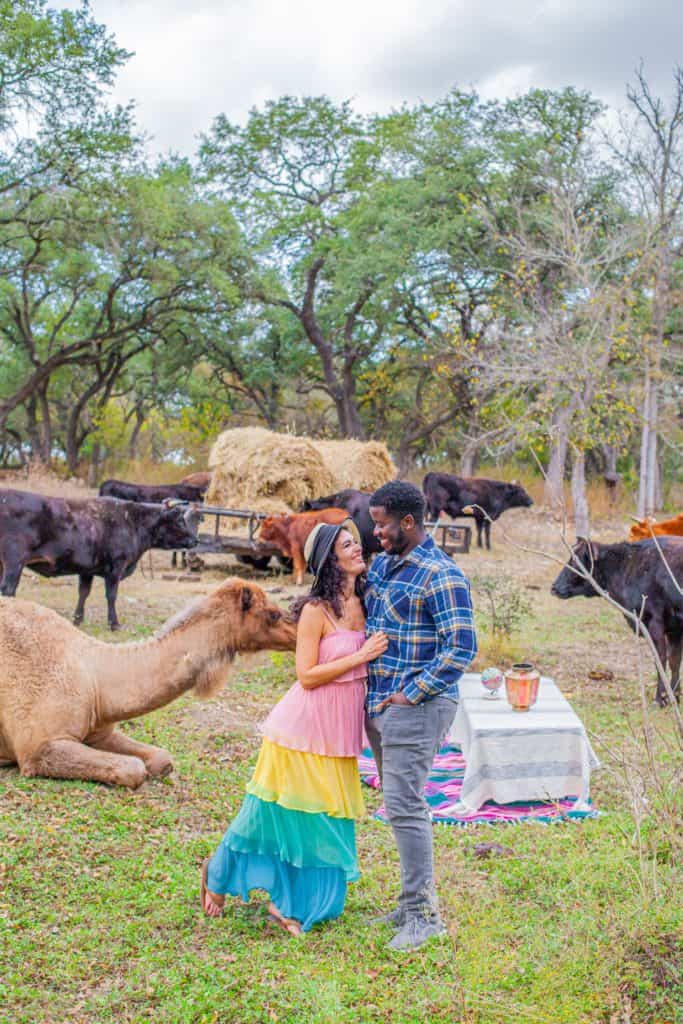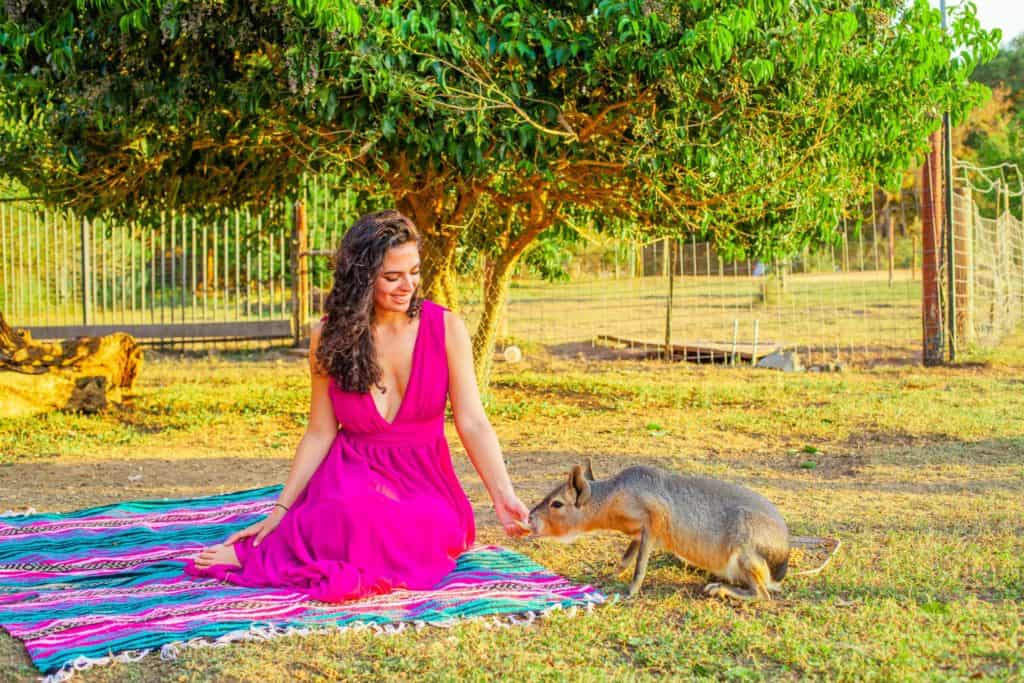 Eat Some of the Best BBQ in Texas
I've heard good things about Valentina's TexMex BBQ, but it wasn't until I tried it that I was sold! I should have known because our wait on a weekday was an hour and a half, but it was worth it! I'm so used to my normal Texas BBQ, but the way they had all the different meats seasoned to perfection with an amazing bbq sauce and some of the best tortillas opened my eyes to a whole new Texas BBQ. I would come back just for this. Order more than you need.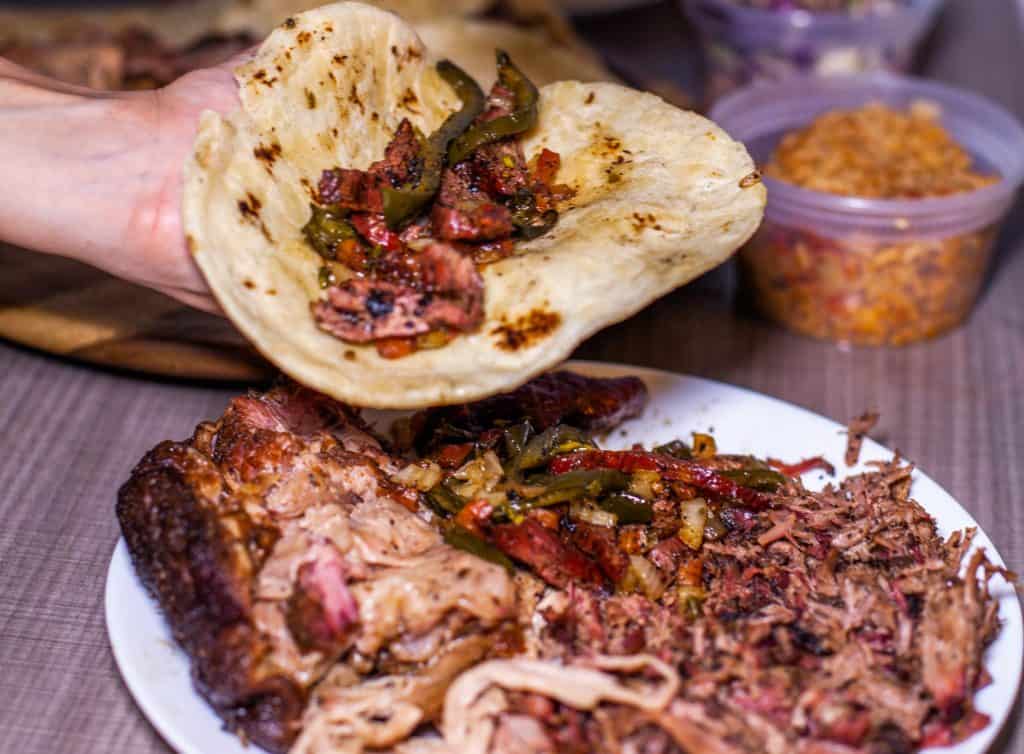 Drink Local Cider
Texas Keeper Cider is a gem in Texas with some award winning small batch ciders and even a few you can find at HEB! They have ciders that range from dry to semi sweet and even incorporate some Texas wines into their ciders. Depending on the time of year, they may even have live music and dancing.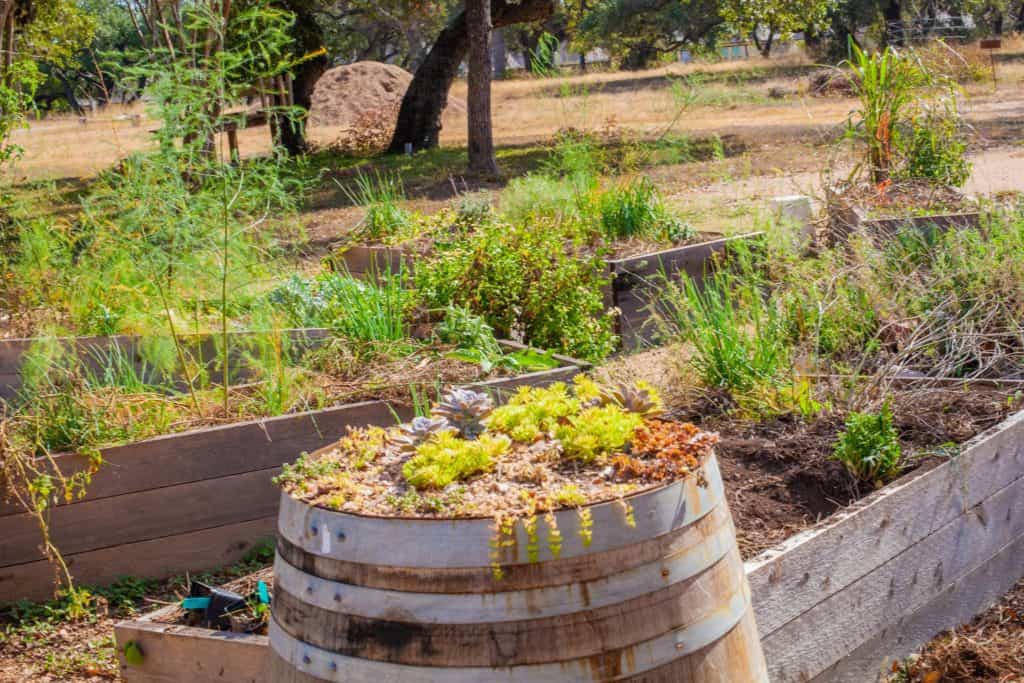 Grab a Cup of Coffee
Opera Cafe and Coffeehouse is a cute little spot for a little more caffeine and a local mural that makes you feel like you're in Paris! Grab a sip of coffee or tea and take in the beautiful ambiance.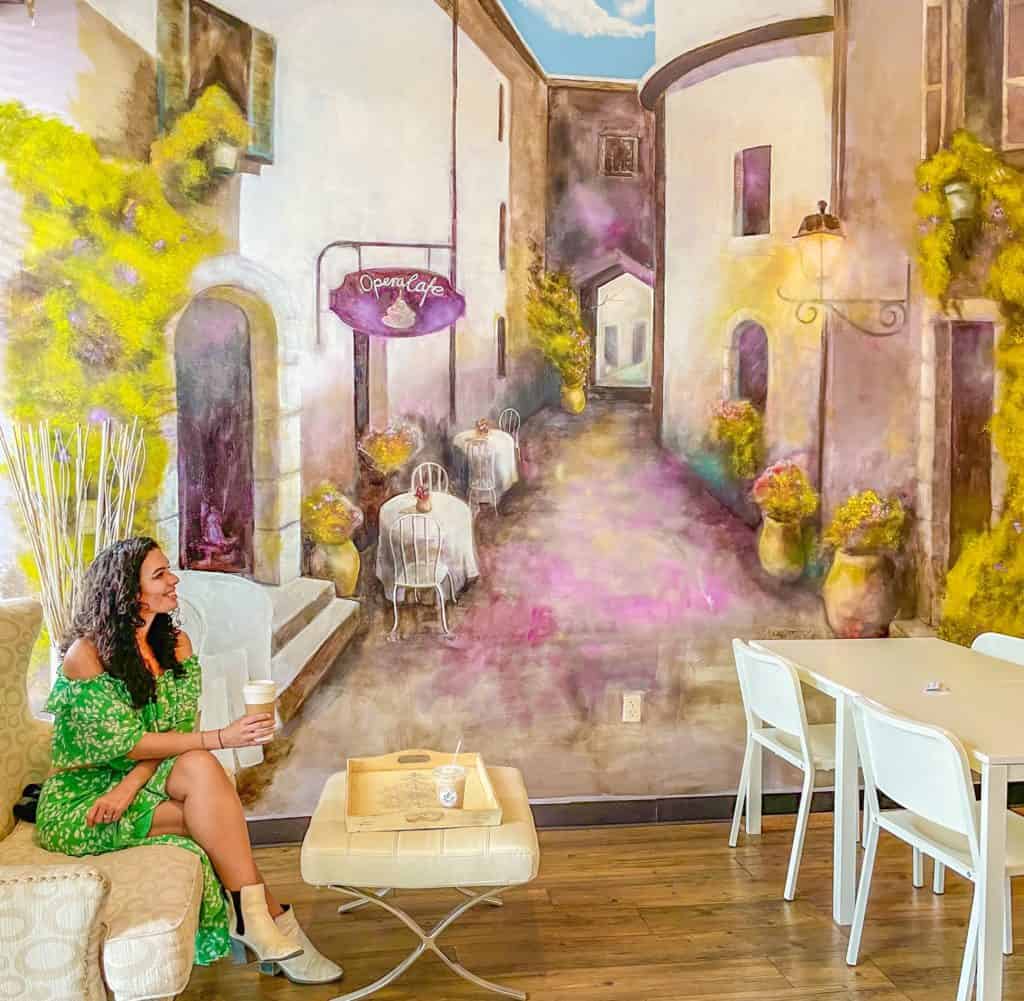 Things to Do in Manchaca TX: Final Thoughts
For a small town just South of Austin, it's amazing all there is to find! It might be a small getaway just outside of Austin, but it sure is a memorable one.