Weatherford is about 45 minutes outside of Fort Worth is just the most adorable little town. If you have ever heard of Weatherford, it's probably for their peach festival that they host once a year. However, there are so many things to do in Weatherford that could easily make for a fun weekend getaway!
Things to Do in Weatherford – But First Coffee!
I don't know about you, but I do not function without coffee and one of my favorite things is to find unique coffee shops in the destinations I visit. It's all part of the experience! The Full Cup Bookstore and Coffee Shop was one of the unique places that was such a blast to explore! The coffee shop is lined with books that you can purchase and the ceiling is covered in vintage book pages! The Full Cup definitely has that homey vibe that makes you feel like a local. I was also impressed because of the extensive list of coffee flavors. Because of the peach town, I opted for a peach and brown sugar latte! Not bad!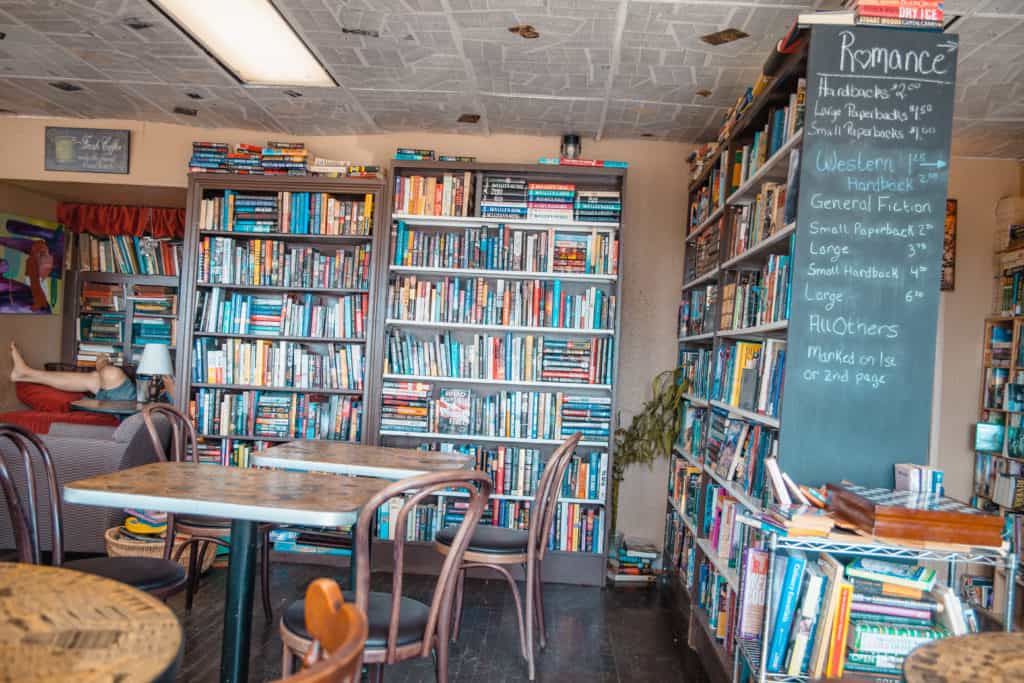 Things to Do in Weatherford – Chandor Gardens
Weatherford is often called one of the most beautiful cities in Texas because of the Chandor Gardens. The garden is here today because of Englishman Douglas Chandor who created the gardens for his home. Now we get to see his masterpiece which is a mixture of English garden and Chinese architecture. The gardens are beyond stunning with unique archways, stone dragons, a pirate ship, a man-made waterfall and fields of gorgeous blooms. Ever wonder if it's worth a drive to visit a garden? It is for Chandor!

Things to Do in Weatherford – Downtown Weatherford
We can always expect downtown sqaures to contain vintage shops and cute eateries, but Downtown Weatherford has to be one of my favorites. We made our way down shop to shop and I loved how each one had it's own unique take rather than just a collection of old stuff that you call vintage.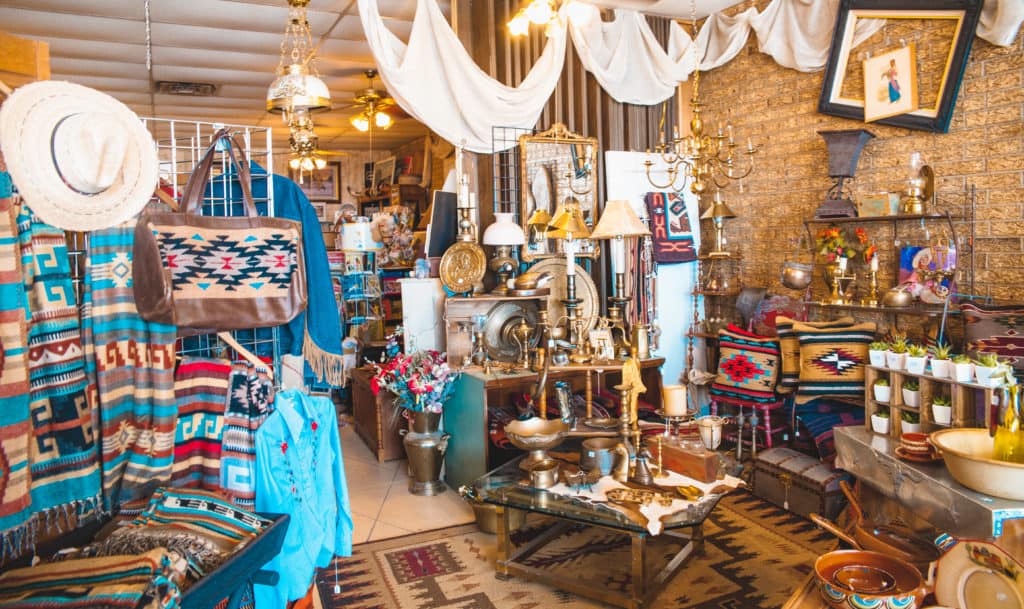 One of my favorite vintage shops in Weatherford was Recaptured Charm with a modern use for some fun vintage items! I left this store with some fun home decor inspiration!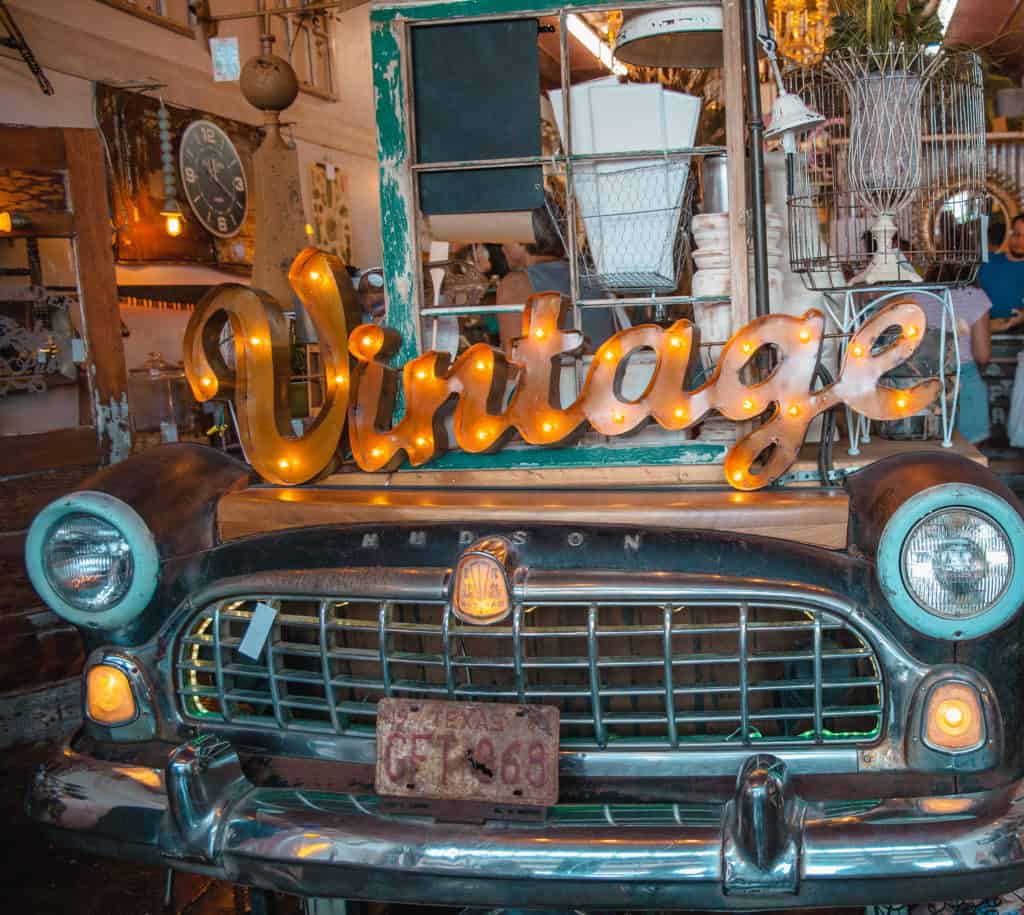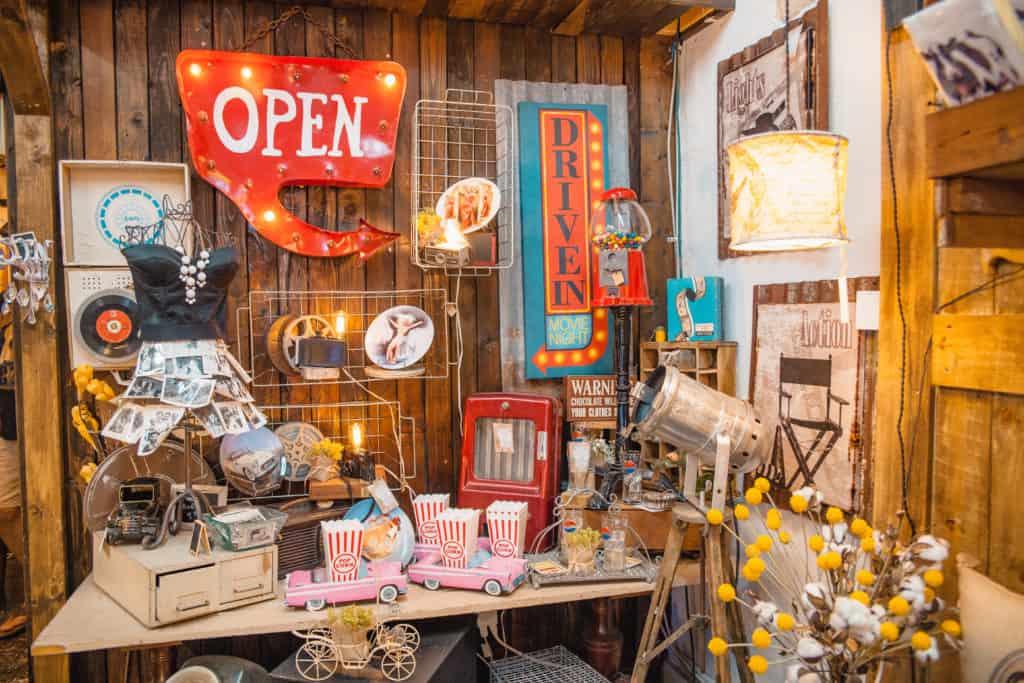 Don't forget to stop by the boutiques and pick up a fun Texas top like Zinnia's 2 Zebras.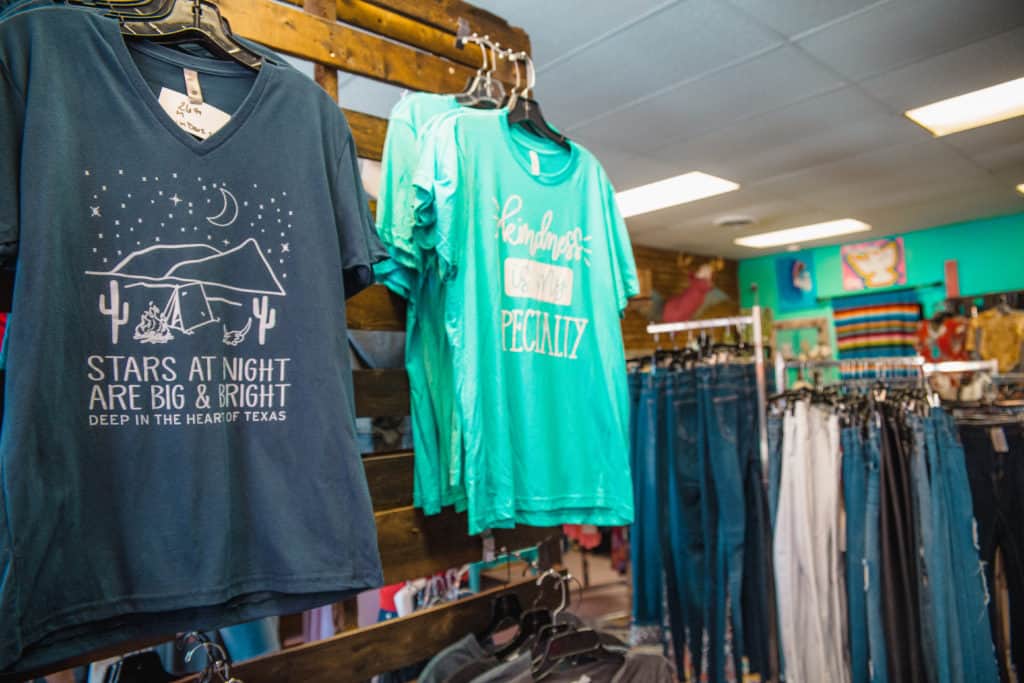 Things to Do in Weatherford – Grab A Drink
One of my favorite places at the Weatherford Downtown Sqaure was Twisted Snifter, a boutique liquor shop. The staff were absolutely friendly and knowledgeable about the wines and liquors in their store. They carry some hard to find and unique wines and we came out with a Syrah, a lavender wine, and a clay bottle wine from the country of Georgia. The lavender wine was a highlight because it was something I had never heard of (and surprisingly good for a sweet wine)! On weekends they also do tasting and some cocktail classes. Twisted Snifter is a must stop shop for anyone looking for a great gift or their next bottle of wine.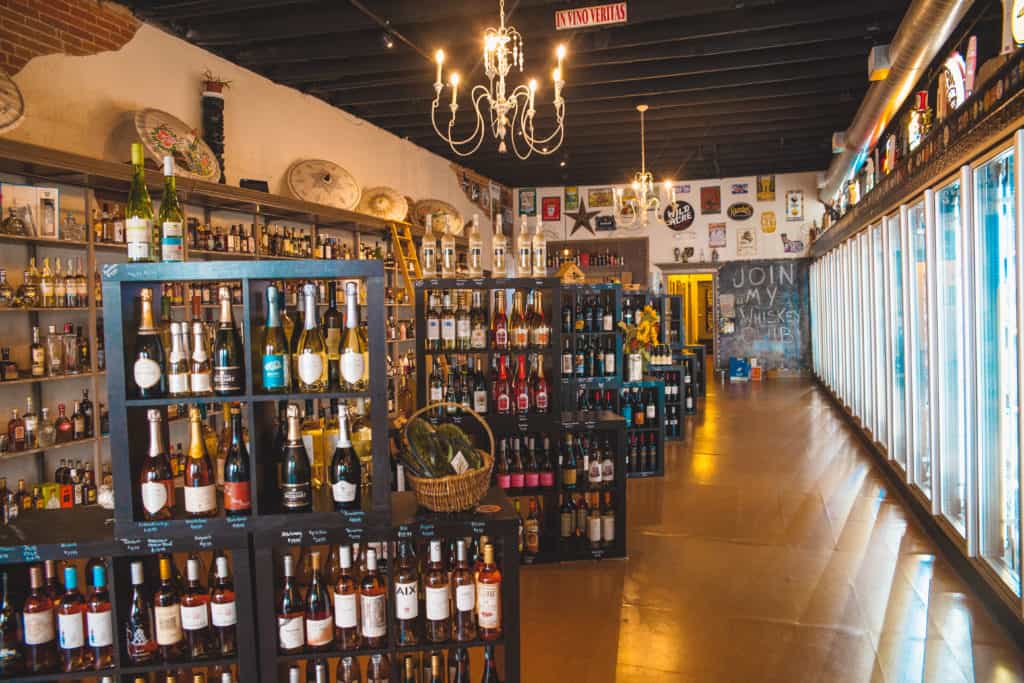 Things to Do in Weatherford – Visit the Vintage Car Museum
The Vintage Grill & Car Museum is the perfect place to grab a flavor filled lunch and enjoy vintage cars! The outside of Vintage Grill looks like a vintage gas station that makes for great photos.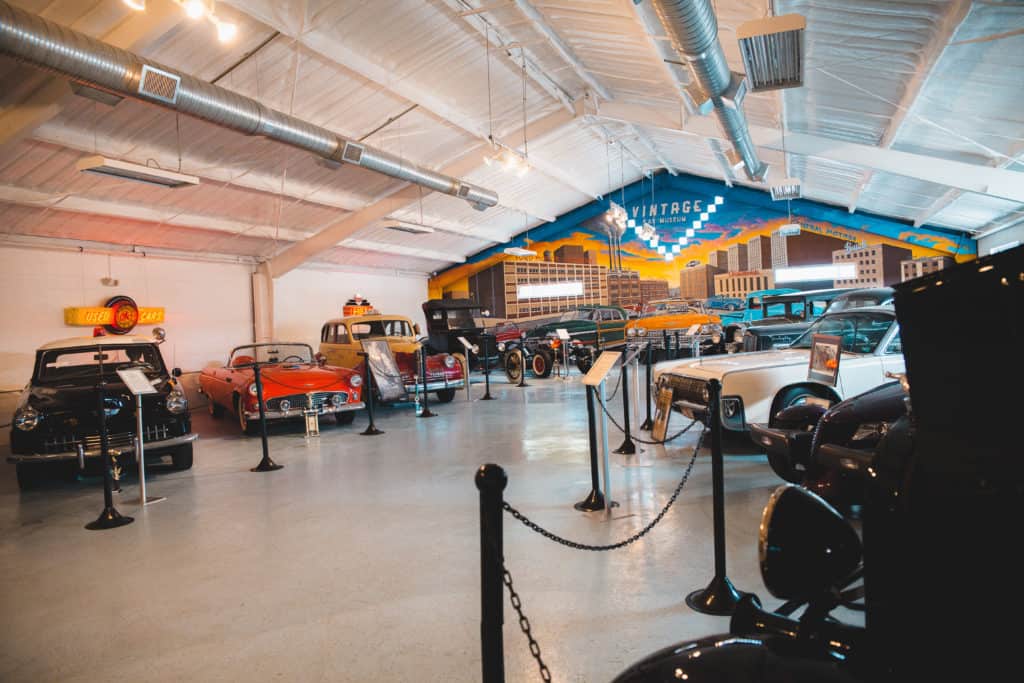 Then Head Next Door for Lunch
Everything on the menu is amazing, but I recommend going for a burger (and possibly a margarita flight!). They regularly rotate their burgers and when I went I got their vegetarian burger (sub black bean burger with a regular patty) that came with spinach, hummus, and avocado! Yumm!
Afterwards you can walk around their three buildings of vintage cars including cars driven by stars like Aretha Franklin, featured in movies like the Titanic, driven by our president, and more. Admittedly I'm not much of a car girl (my favorite mode of transportation is my Buddy Scooter), but I had so much fun here!
Things to Do in Weatherford – Visit Another Museum
A little unassuming on the outside, the Museum of the Americas is a must stop for everyone! In this three room museum there are artifacts from Native Americans, South Americans, and North Americans. I'm always excited to learn about those who originally inhabited the North American land and to find this in a small town was surprising but beautiful. The owner has done quite a bit of research as you can see from their extensive library.
Things to Do in Weatherford – Check Out the Farmer's Market
Right across from the Museum is the Weatherford Farmer's Market which is open throughout the week or weekend. There are plenty of stands with peaches and a couple of hard-to-find fruits. We bought some yellow plums that I had been searching for years for!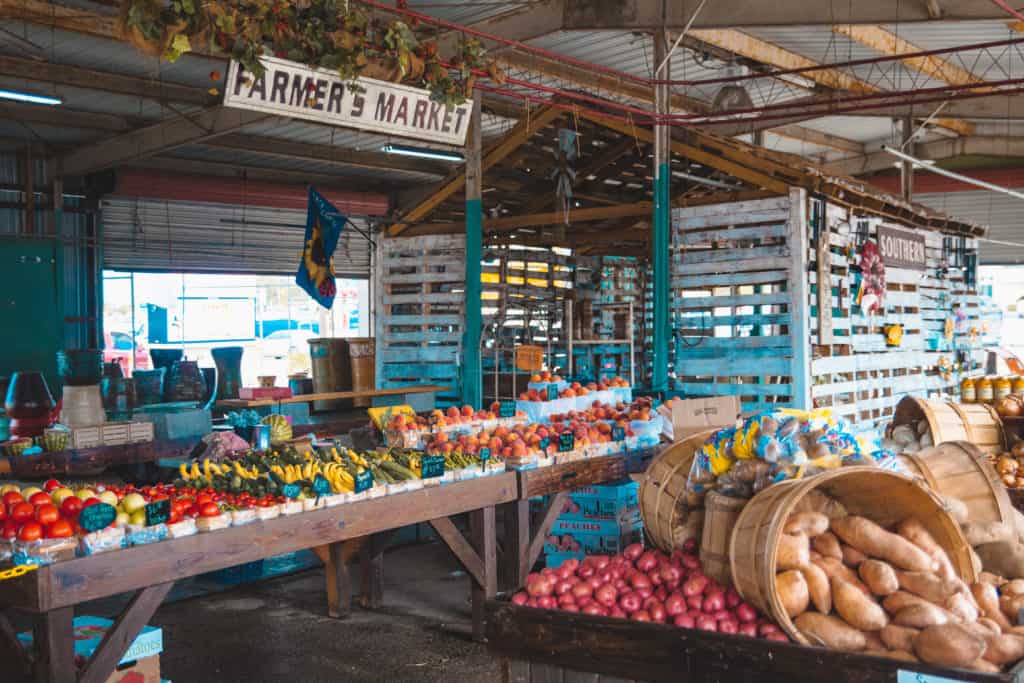 Things to Do in Weatherford – Check Out the Local Boutiques
If you're not shopped out from earlier, head over to The Junktion which is a cute shopping center with different vendors located within. We walked through cute boutiques, gift shops, and a yummy sweet treats spot!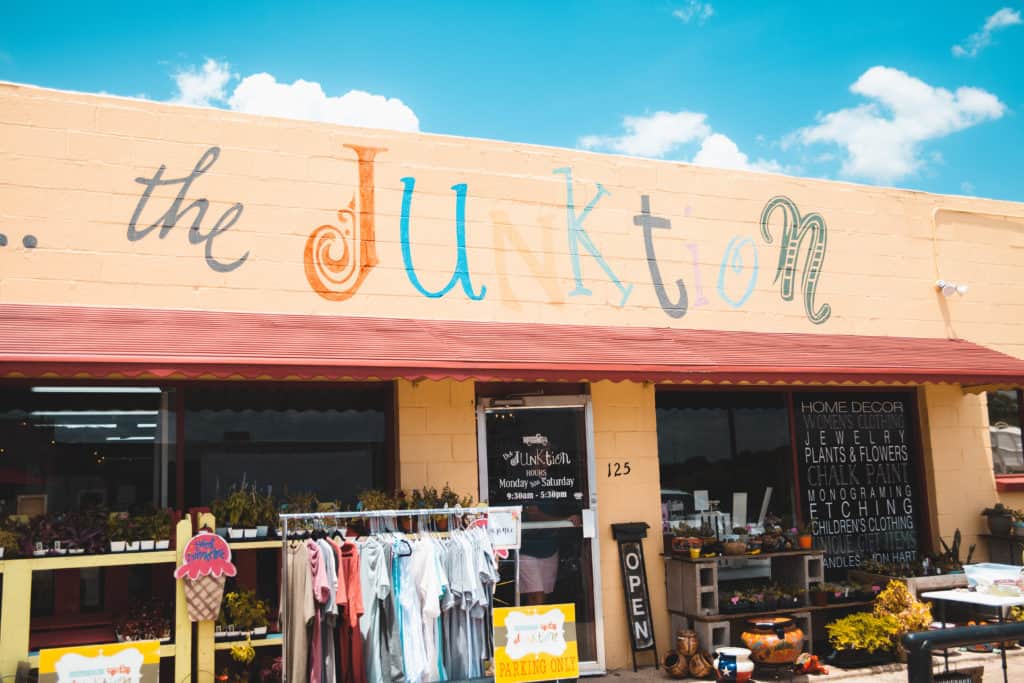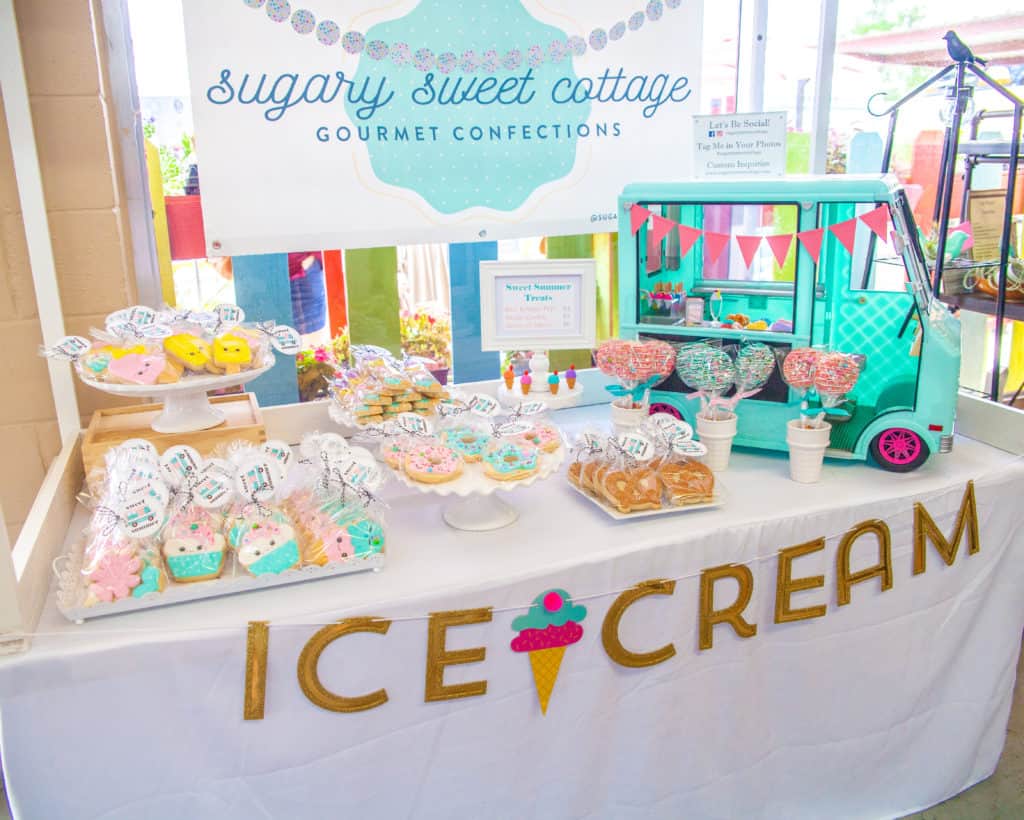 Things to Do in Weatherford – Try Cookie Dough Shaved Ice and Other Fun Flavors
On the same lot is the Funky Munky, a shaved ice truck. They definitely have some funky flavors such as cookie dough and each ice cold treat comes with a plastic monkey!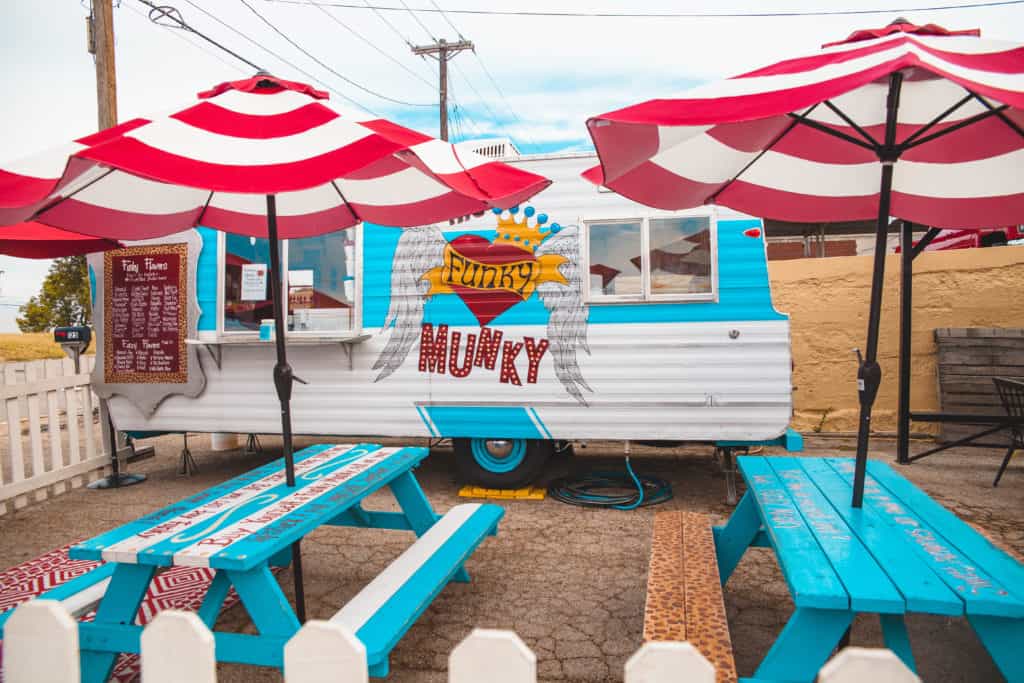 Things to Do in Weatherford – Beer and Live Music
Antebellum Ale House is a great place for beer lovers and non-beer lovers alike! The staff were friendly and helped me create a cocktail featuring a local Texas beer that fit my tastes. We relaxed on the patio where a couple of musicians were playing and even enjoyed a game of giant Jenga! It was a great way to unwind after a fun filled day!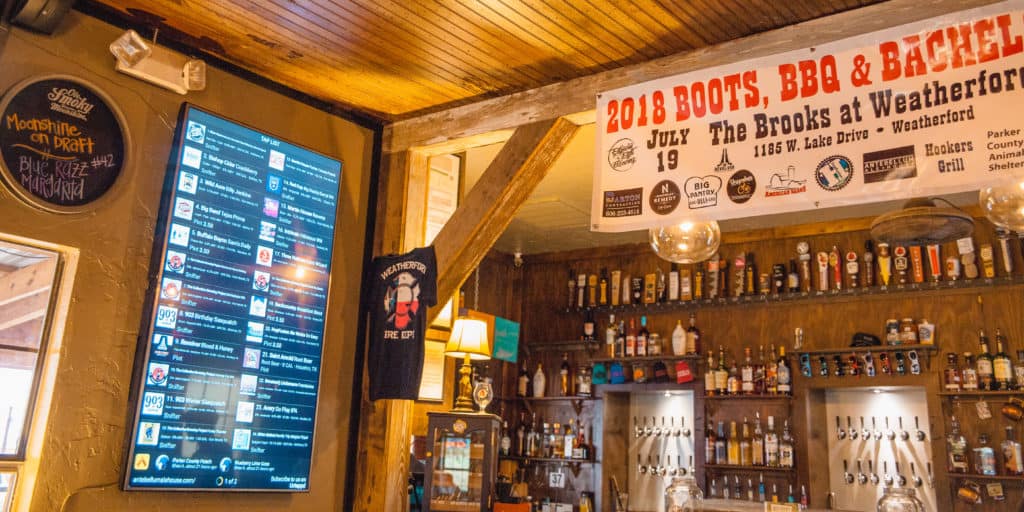 Things to Do in Weatherford TX This Weekend: Final Thoughts
When I first heard of this city, I thought the only things to do in Weatherford were the Chandor Gardens and the peach festival. After spending a weekend here, I realized that there was so much more! This little town has definitely captured my heart! Since it's only an hour away for Dallas it makes for a great day trip, or you can stay for a weekend!
Looking for other trips nearby? May I suggest:
Or follow along on the Texas Travel Series for other fun Texas destinations and hidden gems.