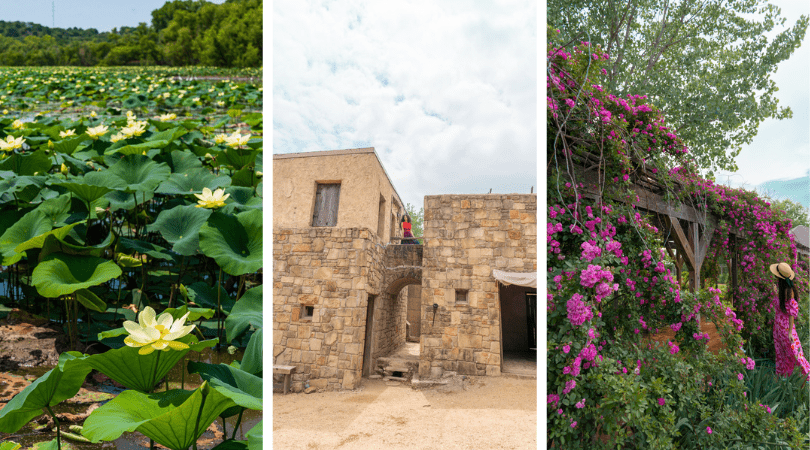 The city of Weatherford is just a short drive (about 45 minutes) from Fort Worth, making it the perfect day trip for the entire family! It is just the most adorable little town. If you have ever heard of Weatherford, it's probably for the Annual Parker County Peach Festival, which they host each year on the second Saturday of July. However, there are so many things to do in Weatherford that could easily make for a fun weekend getaway!
Visit a Used Bookstore with Coffee
I don't know about you, but I cannot function without coffee! In fact, one of my favorite things to do when we're traveling is finding unique coffee shops! It's all part of the experience! A locally owned, used bookstore and cute coffee shop all in one, the Full Cup was such a blast to explore! It's lined with books for purchase, and the ceiling is covered in pages from vintage books. The Full Cup definitely has that homey vibe that makes you feel like a local at heart.
I was also impressed by their extensive list of coffee flavors, their handmade syrups, fresh baked goods, and tasty lunch items like their grilled sandwiches. Because Weatherford is the Peach Capital of Texas, I opted for their Peach and Brown Sugar Latte but some of their other menu options include unique takes on the Frappuccino, hot cocoa, iced tea, and more!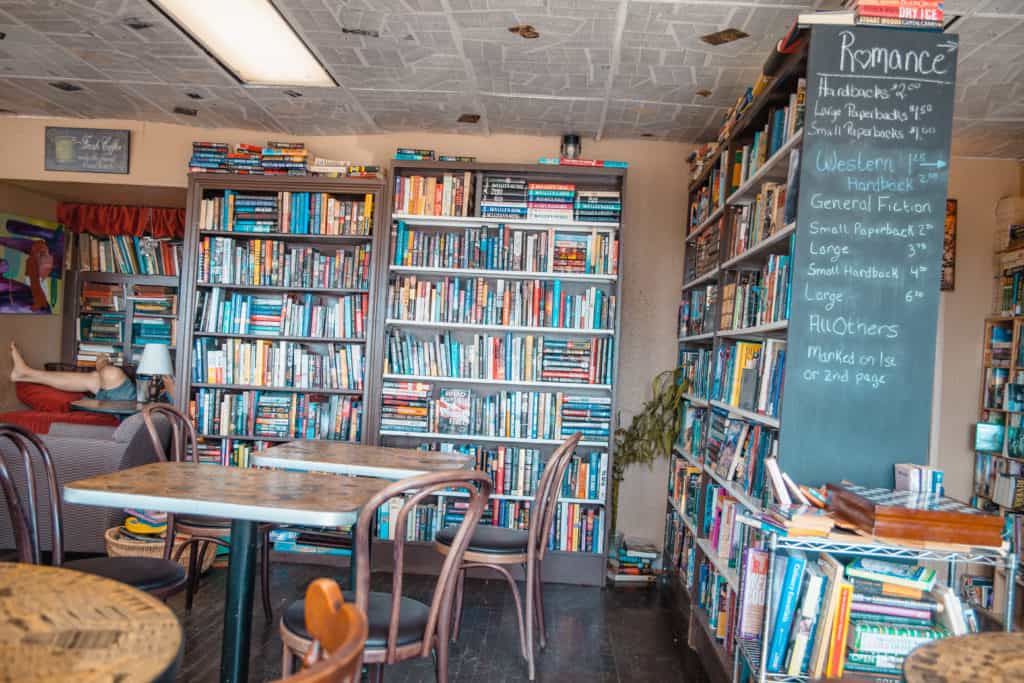 See Why Weatherford is the Most Beautiful City in Texas
Weatherford is often called one of the most beautiful cities in Texas because of the Chandor Gardens. The garden is a product of Englishman, Douglas Chandor who created the gardens on what was his 3.5-acre estate. Now the public can enjoy his masterpiece.
Essentially, it's a mixture of an English garden and Chinese architecture, such as unique archways, stone dragons, a pirate ship, and water features like a 30-foot man-made waterfall, along with a half-mile long nature trail and acres of gorgeous blooms. Ever wonder if it's worth a drive to visit a garden? It is for the Chandor Gardens!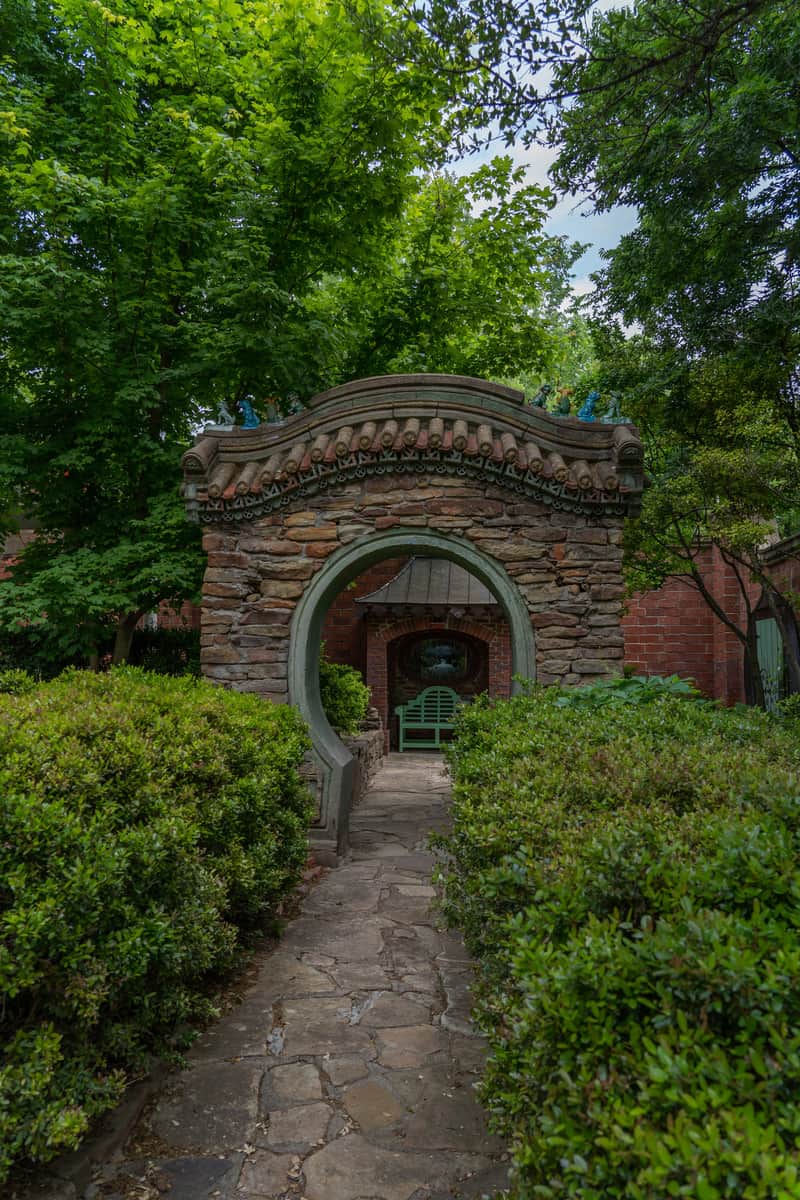 Stroll Downtown Weatherford
Downtown squares typically contain vintage shops and local restaurants, but the historic shopping district in downtown Weatherford has to be one of my favorites! We made our way from shop to shop, and I loved how each one was its own, unique specialty store rather than just a collection of old stuff that you could call vintage.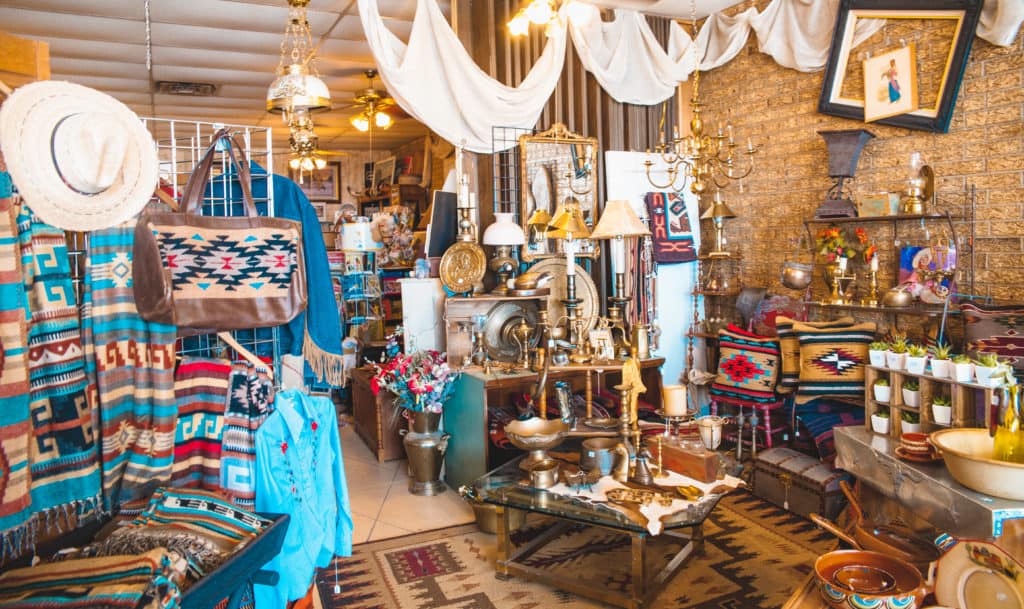 One of my favorite shops in Weatherford was Recaptured Charm with its modern take on some fun, vintage items! I left this store with lots of home decor inspiration!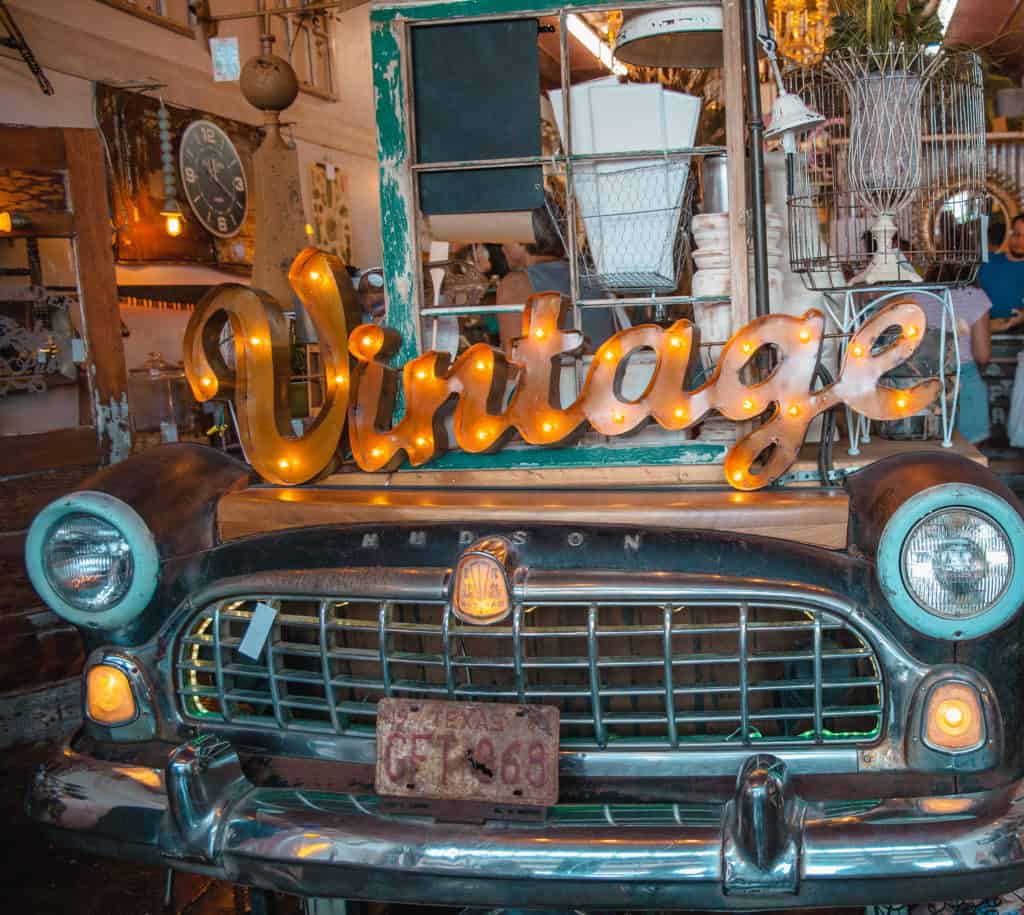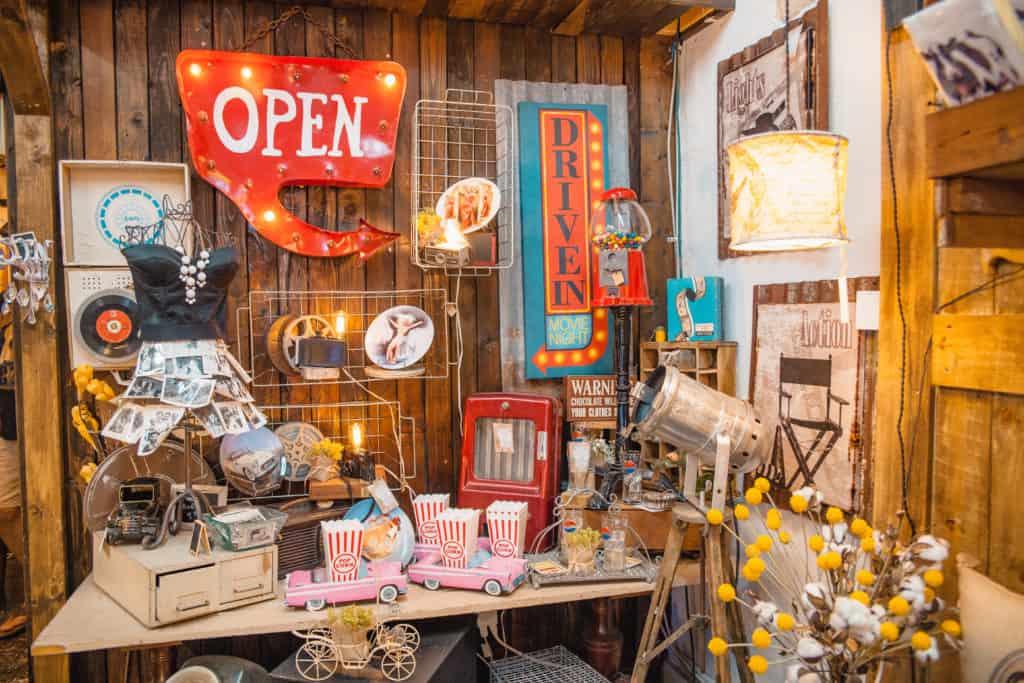 Don't forget to stop by boutiques like Zinnia's 2 Zebras, where you can pick up a fun Texas top!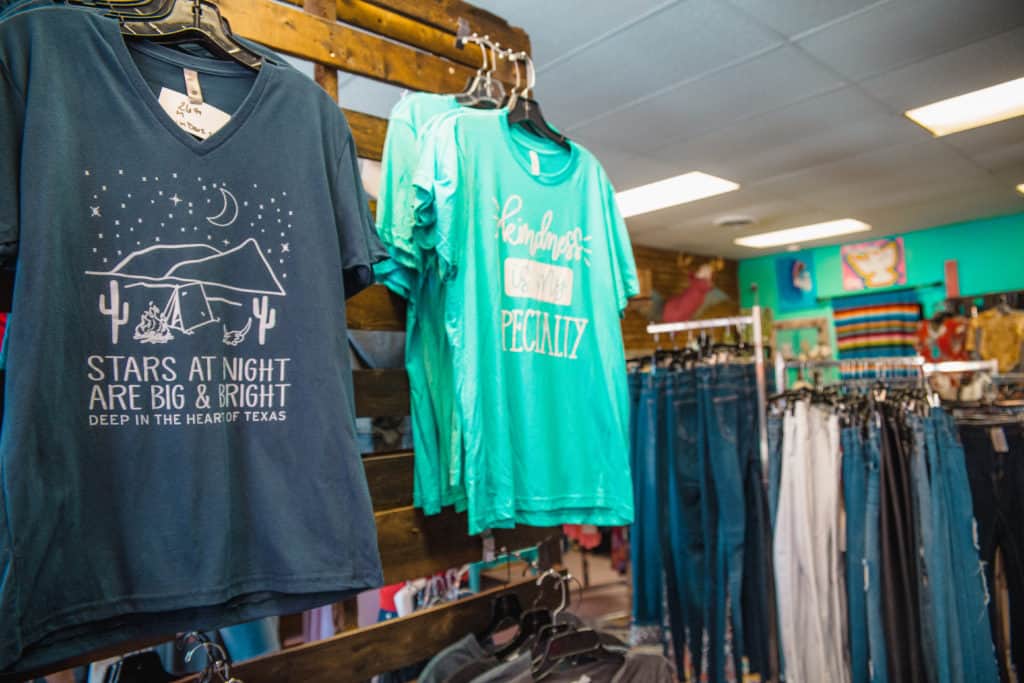 Visit This Boutique Liquor Shop
One of my favorite places on the Weatherford downtown square was Twisted Snifter, a boutique liquor shop. On weekends, they also host wine tastings along with some cocktail classes.
The staff was friendly and knowledgeable about the wines and liquors they had in stock. They carry some hard-to-find and unique wines, like Syrah, a lavender wine, and a clay bottle wine from the country of Georgia. The lavender wine was a highlight because it was something I had never heard of, and it was surprisingly good for a sweet wine! Twisted Snifter is a must for anyone looking for a great gift or their next bottle of wine.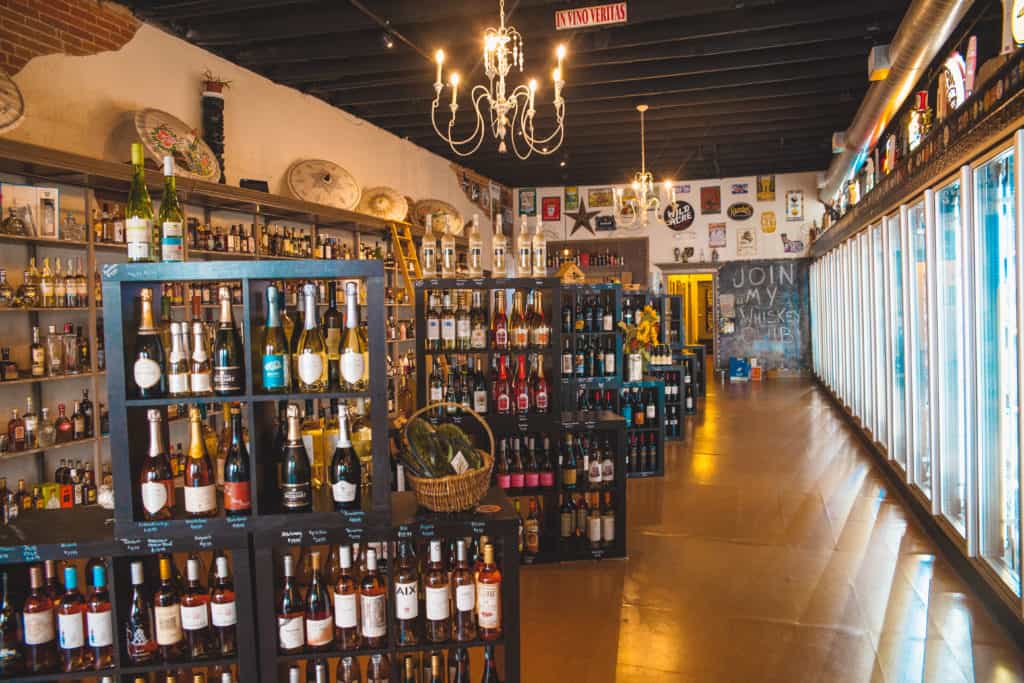 And the Vintage Car Museum
The Vintage Car Museum is a car lover's dream! Owned and operated by local couple, Tom and Therese Moncrief, you can find a variety of vintage cars, many belonging to Tom himself! Their collection always has something new, often receiving vintage cars on loan from other car collectors for your viewing pleasure!
You can walk around three buildings full of vintage cars including some driven by stars like Aretha Franklin and past presidents, cars featured in movies like the Titanic, and more! Admittedly, I'm not much of a car girl (my favorite mode of transportation is my Buddy Scooter), but I had so much fun here!
They also host Cars & Coffee every 3rd Saturday of the month with a side of (of course) coffee and donuts.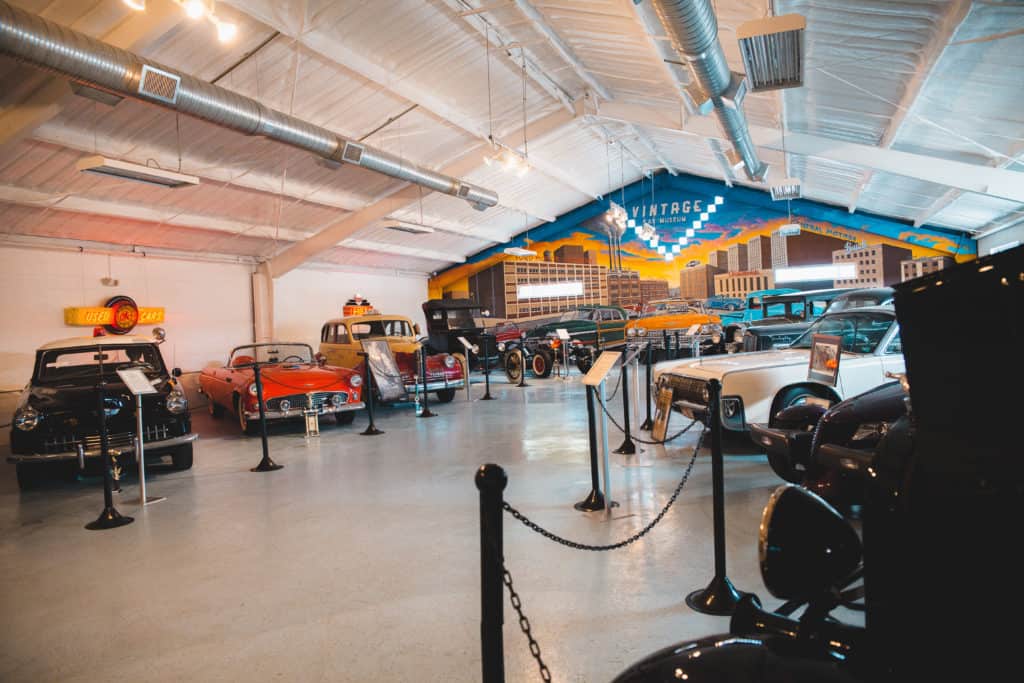 Visit Another Museum
A little unassuming on the outside, the Museum of the Americas is a must stop for everyone! In this three-room museum, you'll find artifacts from Native Americans, South Americans, and North Americans.
I'm always excited to learn about those who originally inhabited North America and to find this in a small town was surprising but beautiful! The owner has done quite a bit of research as you'll be able to tell from their extensive library.
Explore the Farmer's Market
Right across from the Museum of the America's is where they host Weatherford's open-air market, carrying a rotating selection of everything from plants and pottery to fresh produce and Christmas trees in the winter.
When we visited in the summertime, we happened across several stands with peaches and a couple of hard-to-find fruits. We bought some yellow plums that I had been searching for!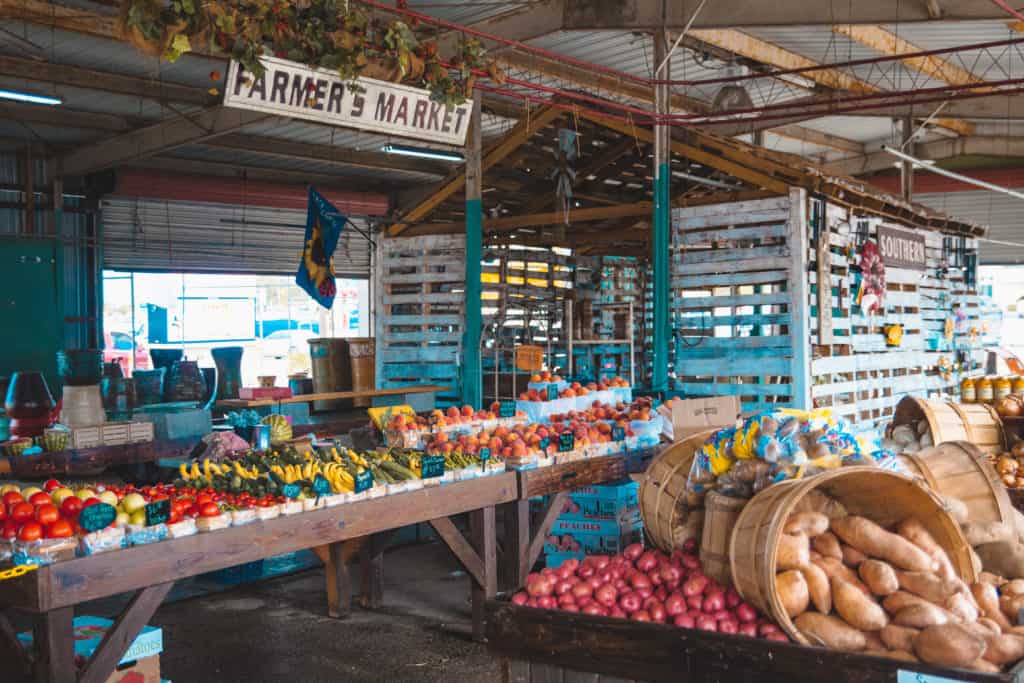 Support Local Businesses
If you're not shopped out from earlier, head over to the Junktion, a cute shopping center filled with several different vendors and a variety of items. We walked through cute boutiques, gift shops, and a spot selling yummy, sweet treats!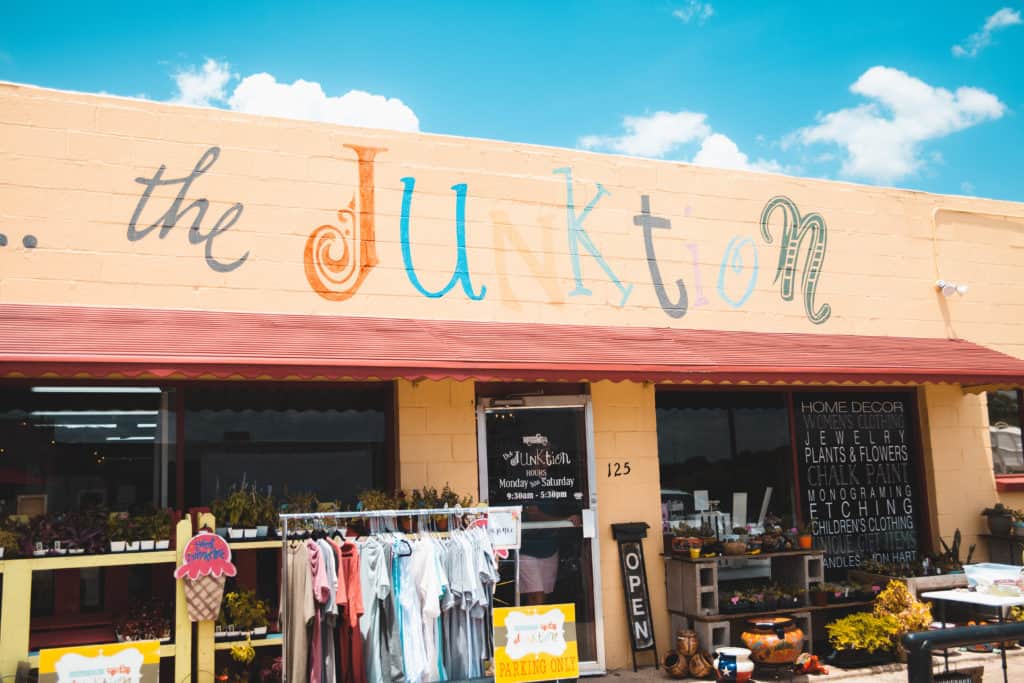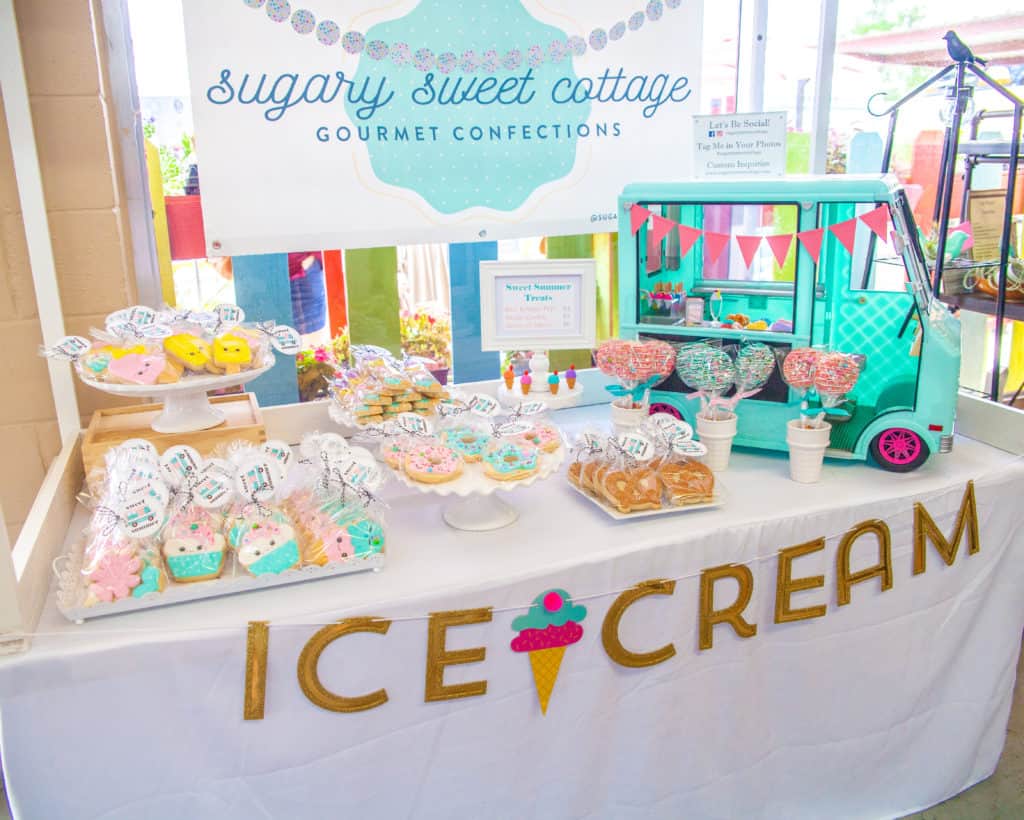 Try Cookie Dough Shaved Ice
On the same lot is the Funky Munky, a local food truck serving one-of-a-kind variations on your favorite summer treat, shaved ice! They definitely have some funky flavors, with items like Key Lime Pie, Dr. Pepper, Piccadilly, Cookie Dough, and so many more! Each of their flavors is made with pure cane sugar syrups, so none of that fake, sugary stuff!
For a fun, added touch, each cup comes with your very own plastic monkey; a little bit of Weatherford to take home with you!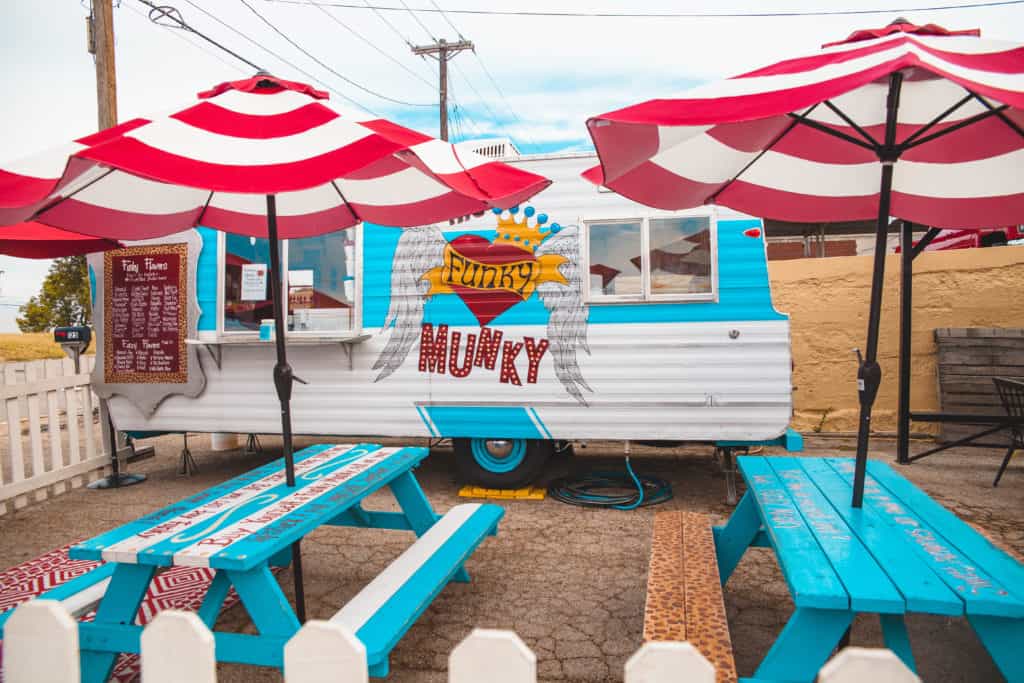 Hang Out at a Local Biergarten
Antebellum Ale House is a great place for beer lovers and non-beer lovers alike looking for a good time! With over 45 beers on tap, craft cocktails, and everything from pet-friendly treats, flatbread pizzas, and burgers, this is the best place to gather with family and friends or to mingle with the locals! They also host events like succulent classes, cornhole tournaments, and they love furry friends!
When we visited, the staff were friendly and helped me create a cocktail featuring a local Texas beer that fit my preferences. We relaxed on the patio where a couple of musicians were playing and even enjoyed a game of giant Jenga! It was a great way to unwind after a fun filled day!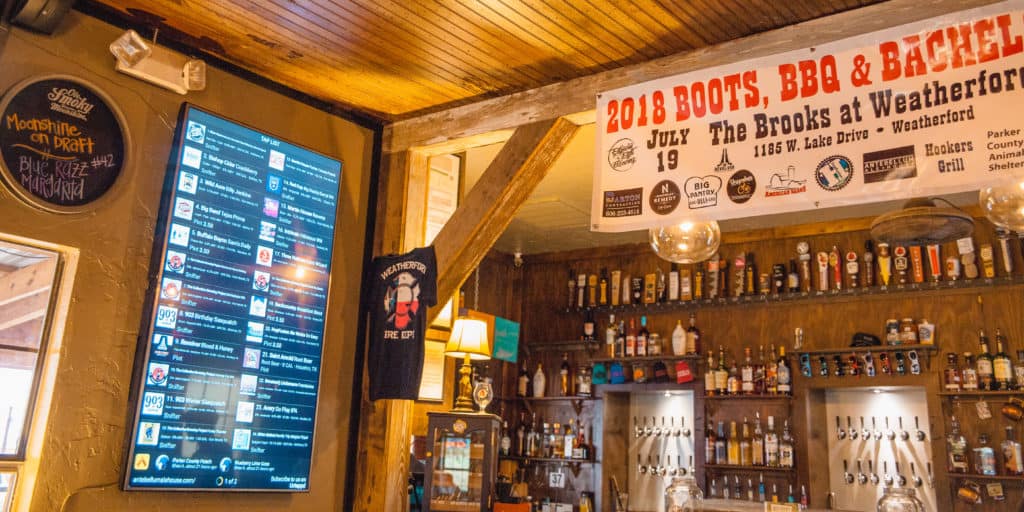 See This Ever-Blooming Garden
Clark Gardens Botanical Park is truly a gem in Weatherford! It is a 50-acre, formal English garden that features a series of beautiful flower patches connected by paved pathways and surrounded by water fountains and pools. Sure, there are a variety of gardens you can visit, but this one has often been regarded as "the most beautiful in the nation" and for that reason, it's worth a visit (or ten).
There are different species of flowers blooming beginning in March through October/November but try your best to time your visit for the spring for the largest array of flowers blooming in multiple colors.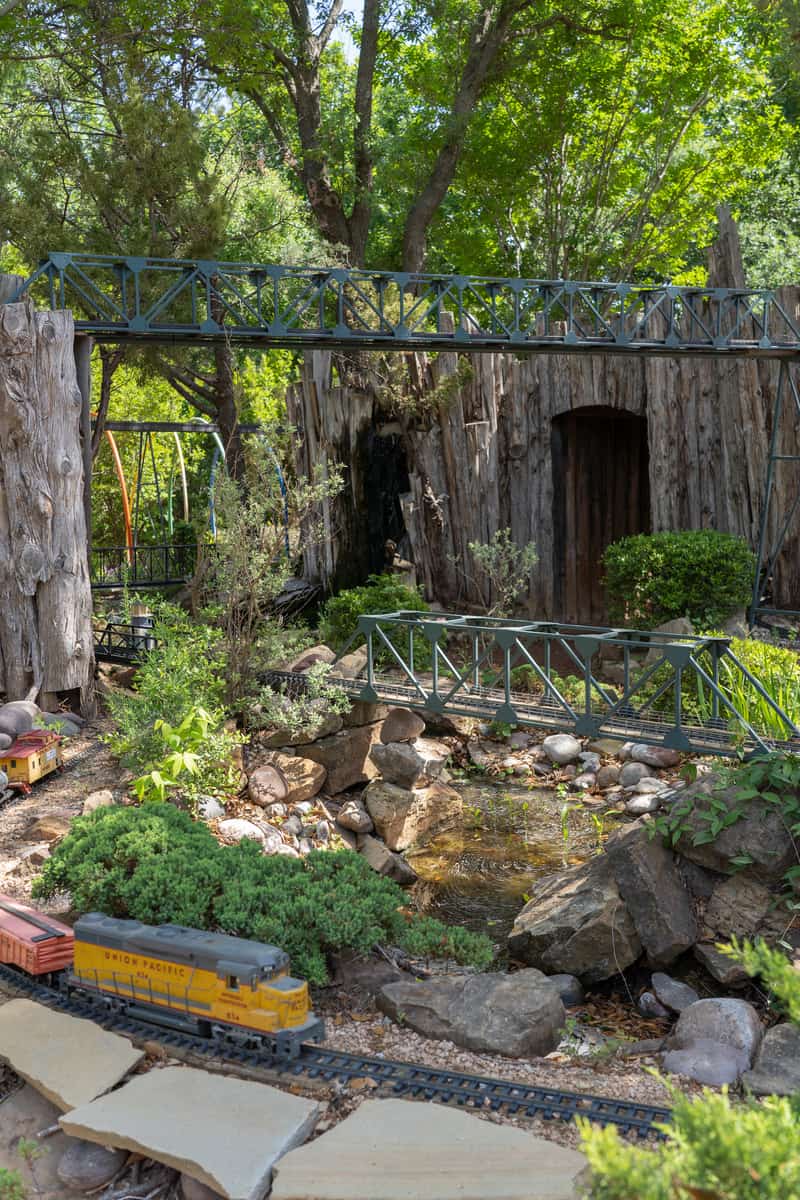 Be sure to walk the Historic Tree Trail, which houses 86 historic trees ranging from a Weeping Willow from Napoleon's grave site to a tree that was once planted on Graceland, Elvis Presley's former home. Each tree was grown from a seed or cutting from the original tree, with many of them no longer living. You can read all about each of the trees from the signage posted along the way.
And train lovers will love the model trains that run through waterfalls, across tiny, overhead bridges, through tree trunks, and multiple mini, model towns. Be sure to visit for their Model Train Show on September 2-3, 2023, for loads of mini train displays; trackless train rides, face painting, and bounce houses for the kids, and visiting food trucks.
Walk Through a Film Set
Take a step back in time to the first century when you tour Capernum Studios. Half biblical artwork, half film set, Capernum Studios is a site to see whether you want to wander through the gardens or tour a film set.
This unique film studio location looks like an old Galilean village and is where the TV show The Chosen was filmed. Upgrade your visit and attend one of their workshops. In addition to the old film set, they have a garden you can walk through that tells the story of the Bible.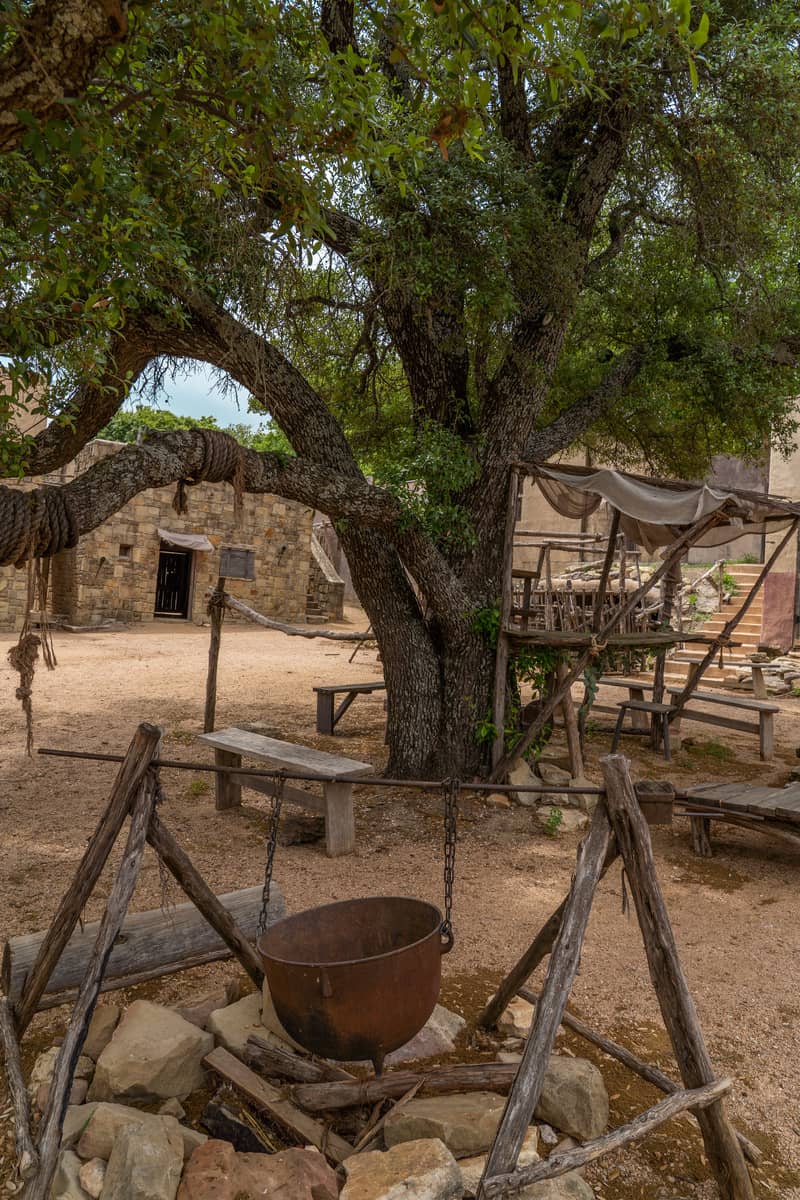 Walk the Longest Floating Bridge
Did you know Weatherford is home to the country's longest floating bridge? It's a little under a mile long so you could easily spend all day walking around, as there are plenty of activities including bird watching, fishing, or just enjoying the lakeside view. It's a real stunner in the summer (usually June or July) when the American Lotus are in bloom. They rise feet into the air and their friends, the lily pads, cover the lake as far as the eye can see.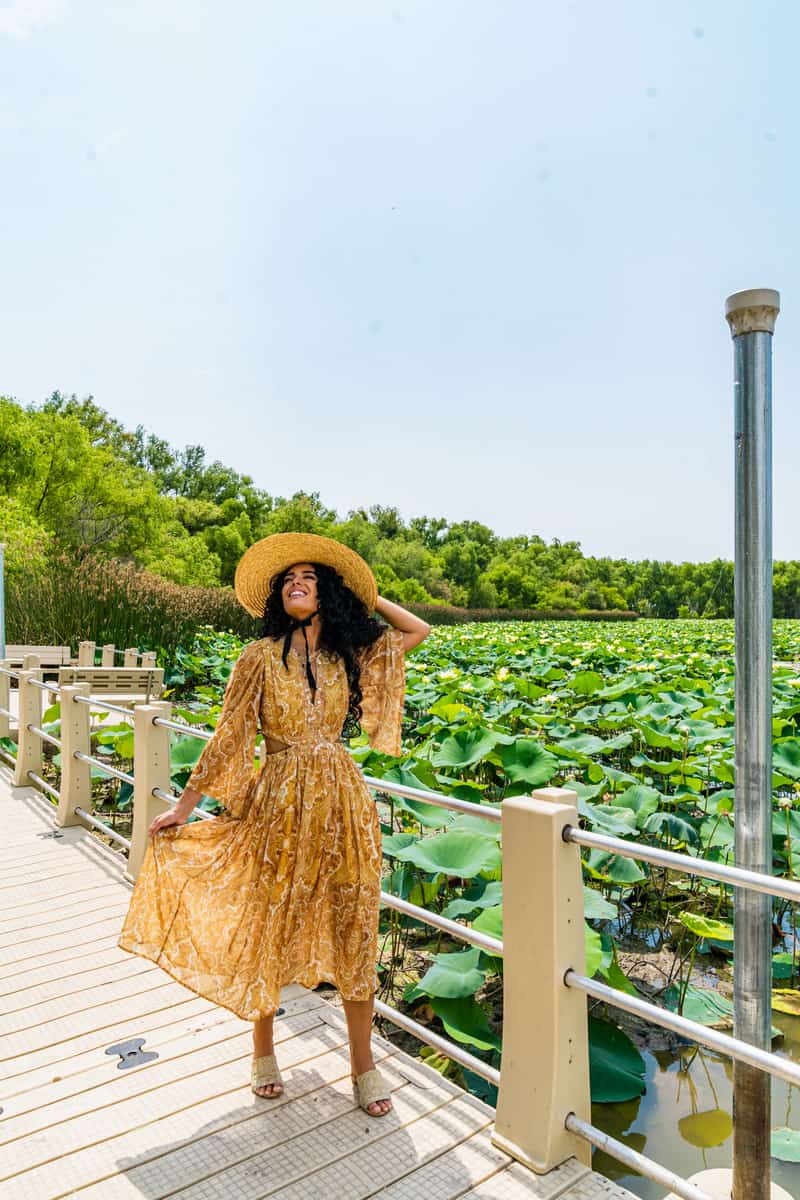 Blooming times vary depending on current weather trends so be on the lookout for recent photos to ensure you're arriving during prime blooming time. Check the Texas Parks & Wildlife website for the current water levels on Lake Weatherford to ensure the boardwalk is actually floating when you visit.
Sip Wine on a Hill
Dove Ridge Winery sits on a hill, so while you're sipping, you can admire the rolling hills and lush vines (depending on the season). Be blown away by their stunning vineyards and exclusive wine selection made only from Texas grapes. This family-owned vineyard also hosts community events with live music and food trucks, and they also offer rentable spaces for special events, such as weddings.
Spend Time at the Park
One of Weatherford's many local parks, Holland Lake Park is home to Town Creek Hike and Bike Trail, a 4.34-mile trail through native trees, two, double log cabins originally built in the mid 1800s, a camping area, and a stocked fishing pond with the cutest ducks.
Weatherford's largest park tops Holland Lake Park at 150 acres, including Sunshine Lake, which encompasses 30 of those acres and is a favorite fishing spot among local anglers, complete with a boat ramp, as well as 30 picnic tables, 11 charcoal grills, and a fenced in playground for your next family picnic in the park.
Visit the city website for a full list of all of the local parks in Weatherford.
Pedal for a Cause
Participate in Weatherford's annual Peach Pedal Bike Rides to raise funds for local non-profits like the Children's Advocacy Center and Freedom House, among others. Register for Weatherford's 35th year beginning May 1, 2023. The ride will take place July 8, 2023. You can choose from an 8, 28, 39, or 61-mile route depending on your needs.
Things to Do in Weatherford TX This Weekend: Final Thoughts
When I first heard of this city, I thought the only things to do in Weatherford were the Chandor Gardens and the Peach Festival. After spending a weekend here, I realized that there was so much more! This little town has definitely captured my heart! Since it's only an hour away from Dallas, it makes for a great day trip, or you can stay for a weekend!
Looking for other trips nearby? May I suggest:
Mineral Wells/Lake Mineral Wells State Park
Or follow along on the Texas Travel Series for other fun Texas destinations and hidden gems.