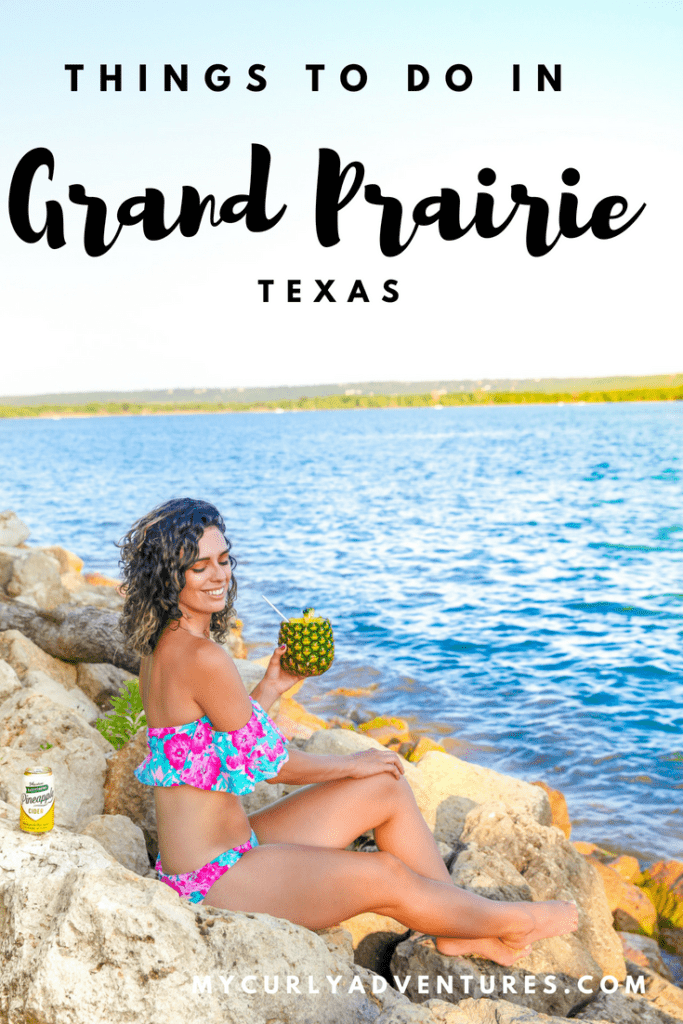 Located between Dallas and Fort Worth, Grand Prairie is a destination of its own! Despite its small size, there's enough for you to do to make a weekend getaway! If you are from Dallas, you might be surprised to learn that there are so many things to do in Grand Prairie! I've got you covered on all of the best!
Things to Do in Grand Prairie: Day 1
The beauty of Grand Prarie is it's Asian influence! Explore Asia Times Square for food, shopping, and more! Asia Times Square is basically market with different shops. If you're around during Chinese New Year they also have special events.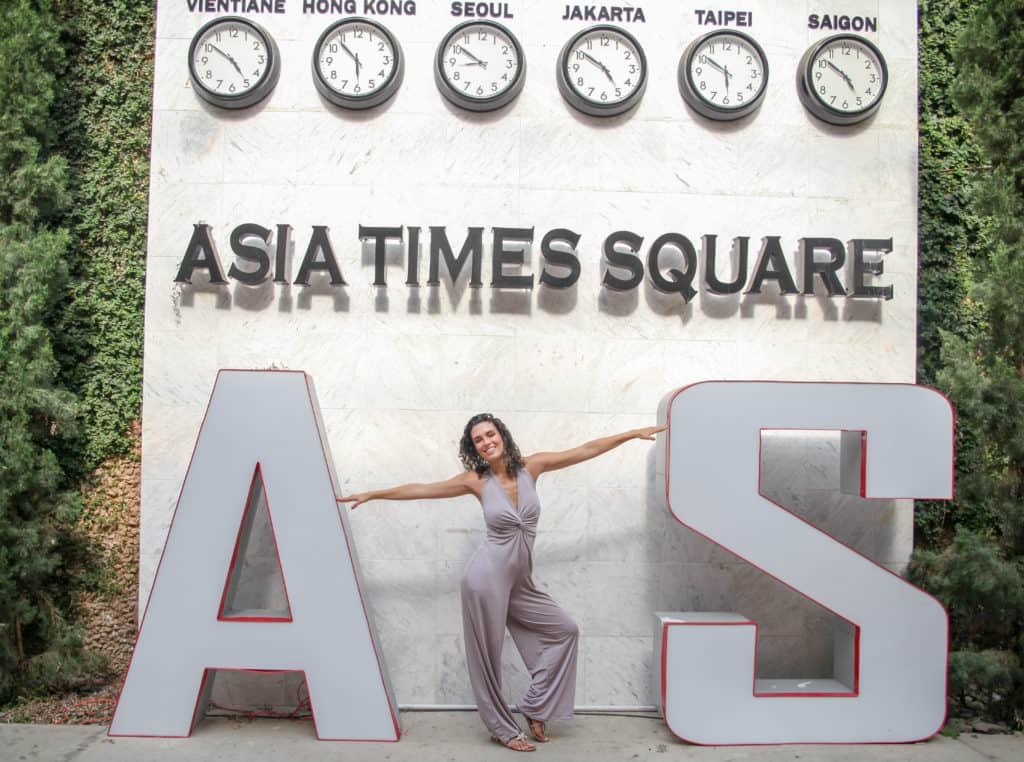 We enjoyed eating at Bistro B which has the most extensive menu I have ever seen! At least 300 items. With everything from baked fish to pho to rice bowls and more. I've found there's something for everyone here!
Afterwards you can walk through the shops for fun souvenirs and gifts! Convince people you went far away, but really, you're just 30 minutes from Dallas!
I also found it fun to walk around the grocery store. While we're used to just soy sauce, you'll be surprised about the large amounts of sauces and spices you've never heard about. Maybe pick up some sake. If you're feeling like a unique dinner date, grab one of the packets to help you cook dinner. I was excited to find they had mixes for dishes that we had seen in Bali.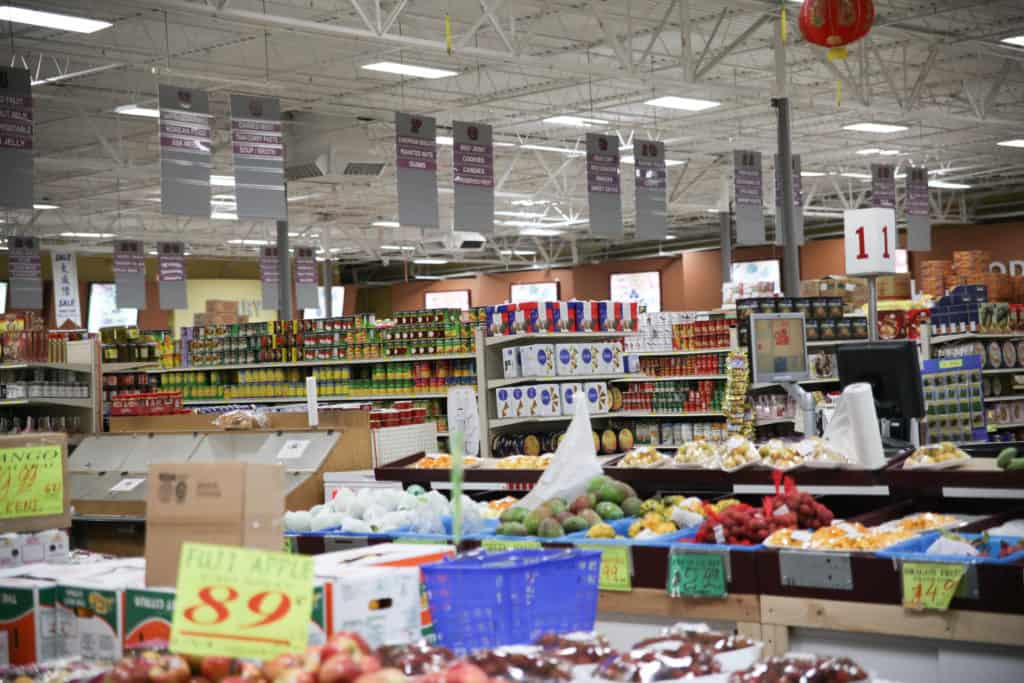 We ended our trip at one of the little stands in the market selling fresh pressed sugar cane juice. I didn't know you could drink pure sugar, but it is so good!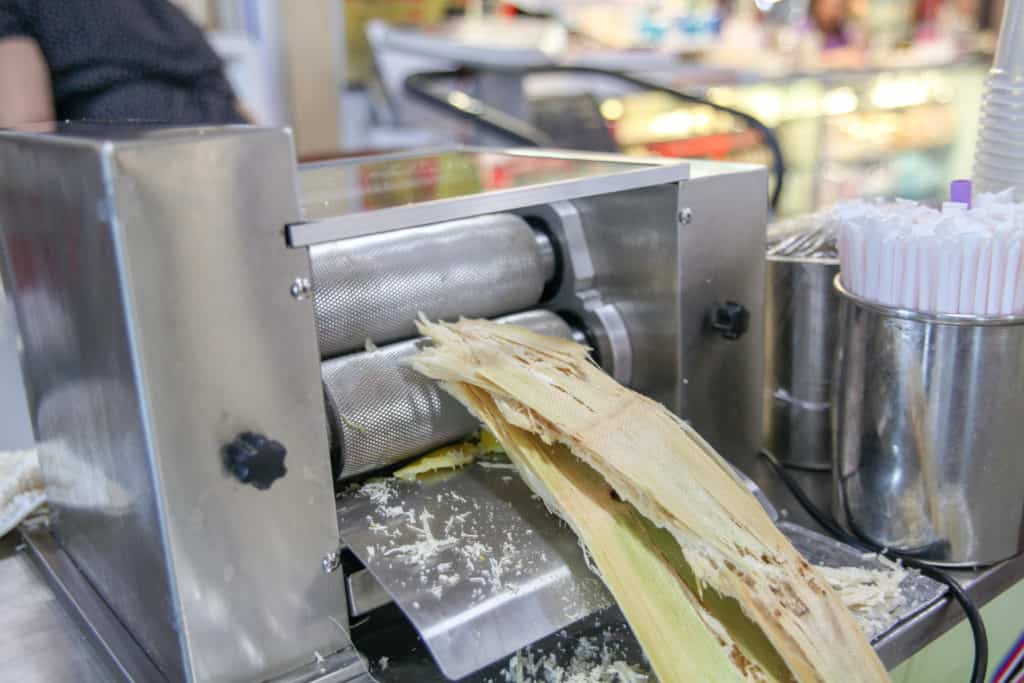 Next stop: Trader's Village! Trader's Village is a fun place because it's a mixture of year-round carnival and flea market. You can shop around for cheap goods (we got a new phone case and some soccer jerseys), clothing, toys, and so much more. It's fun to walk around the shops and see what each person has. There are a lot of places with duplicates so make sure to walk around to get the best price. I've been to some pretty sketchy flea markets before, but I thoroughly enjoyed this one and found a lot of high quality items.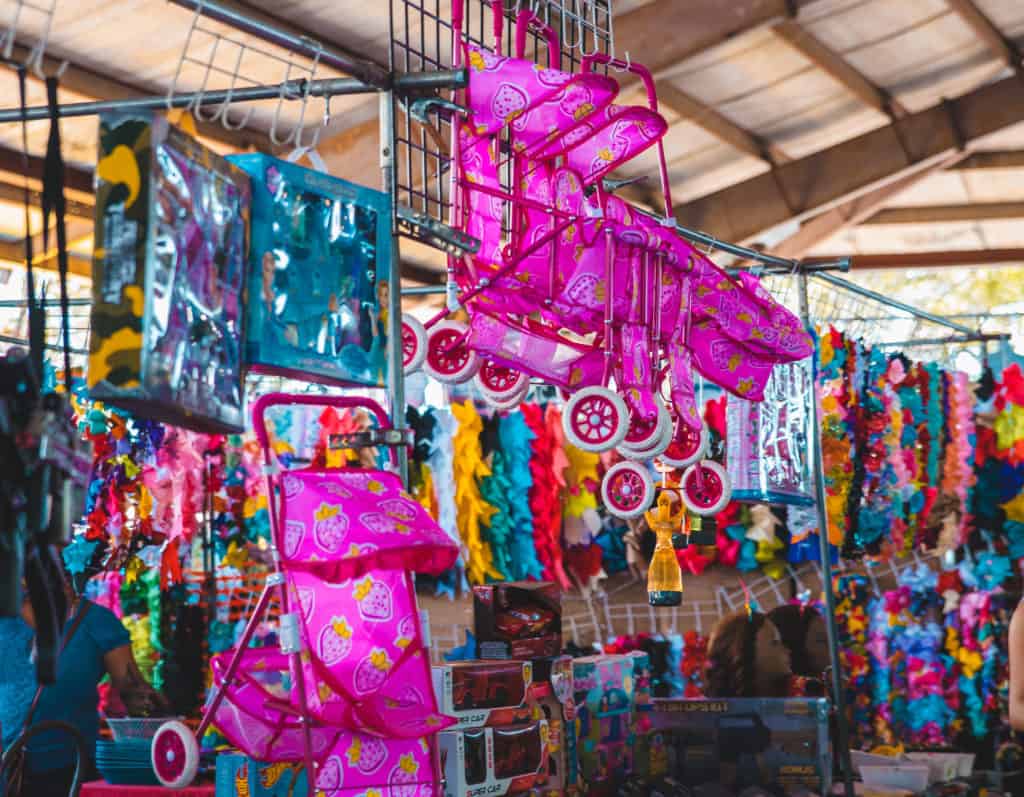 The other portion of Trader's Village is the carnival. They have a carousel, bumper cars, a version of the scream, and much more. The prices for the rides and the lack of lines definitely made it worth it. While walking around they have MORE than enough stands with food! Tacos, elote, icees, Subway, maragaritas… the list goes on!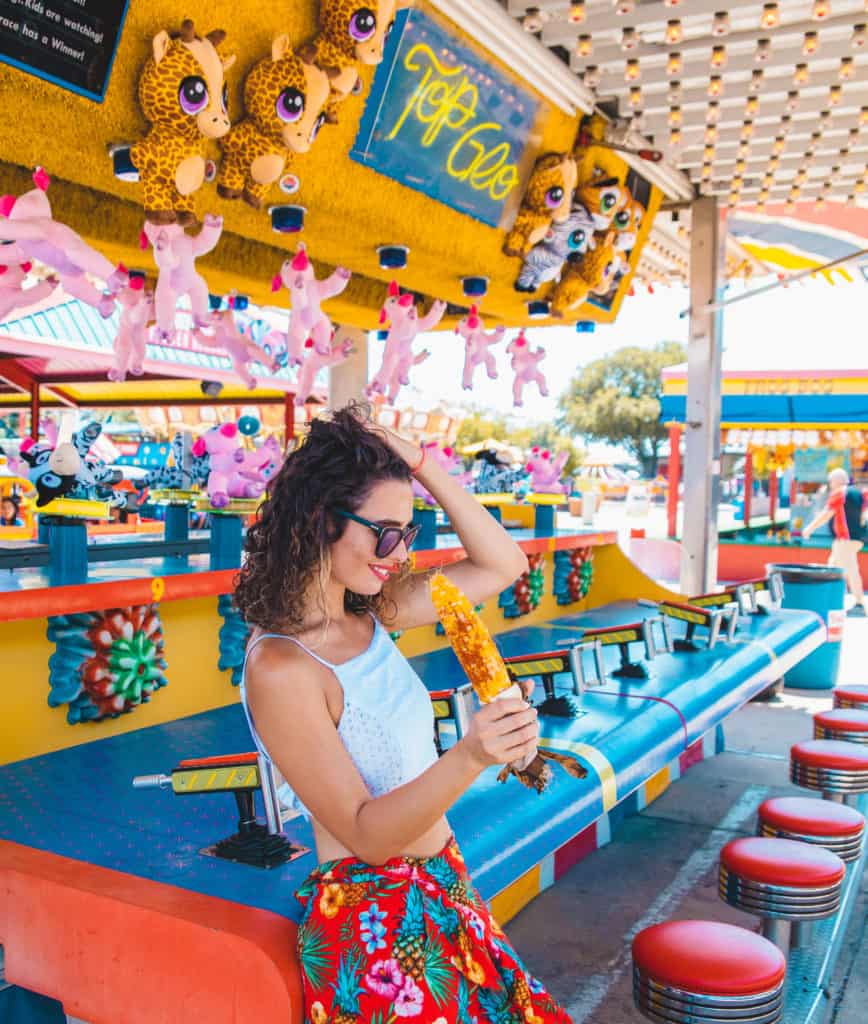 Finally, if you have enough time, head to the beach! Well, DFW doesn't have any real beaches, but Joe Pool Lake is the closest thing to it. We grabbed a pineapple and some East Ciders pineapple cider for a fun drink and sat out on the sand to watch the sunset. The water is clean and they have outdoor showers to rinse off which I appreciated. As a Dallas girl, I'm happy to learn that there is somewhere I can escape for that beach feeling. Plus when the boats go by you get your waves.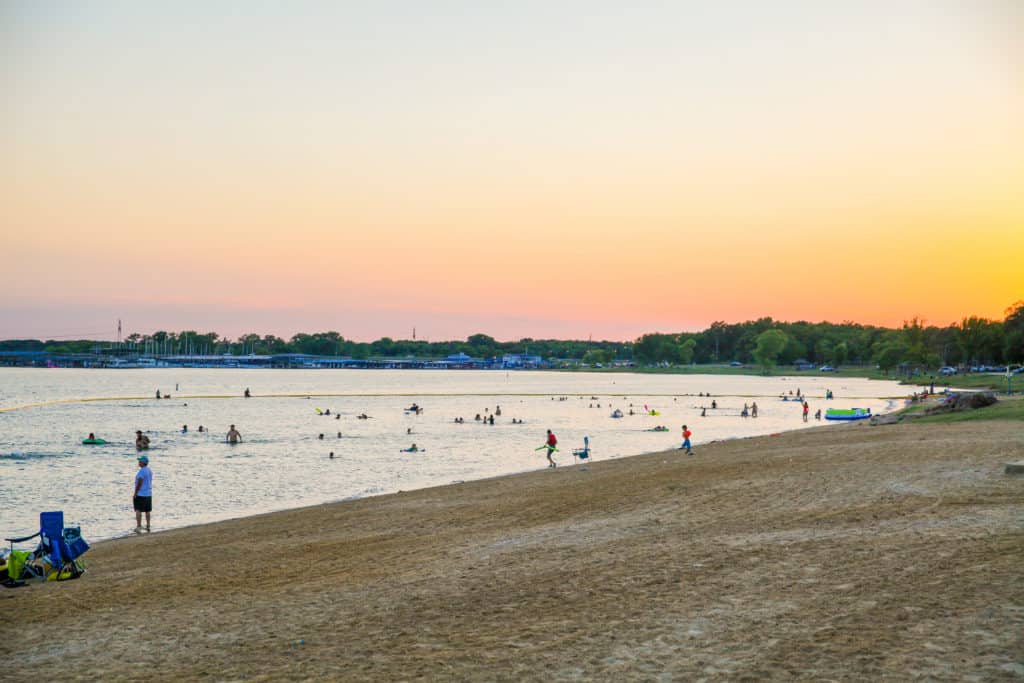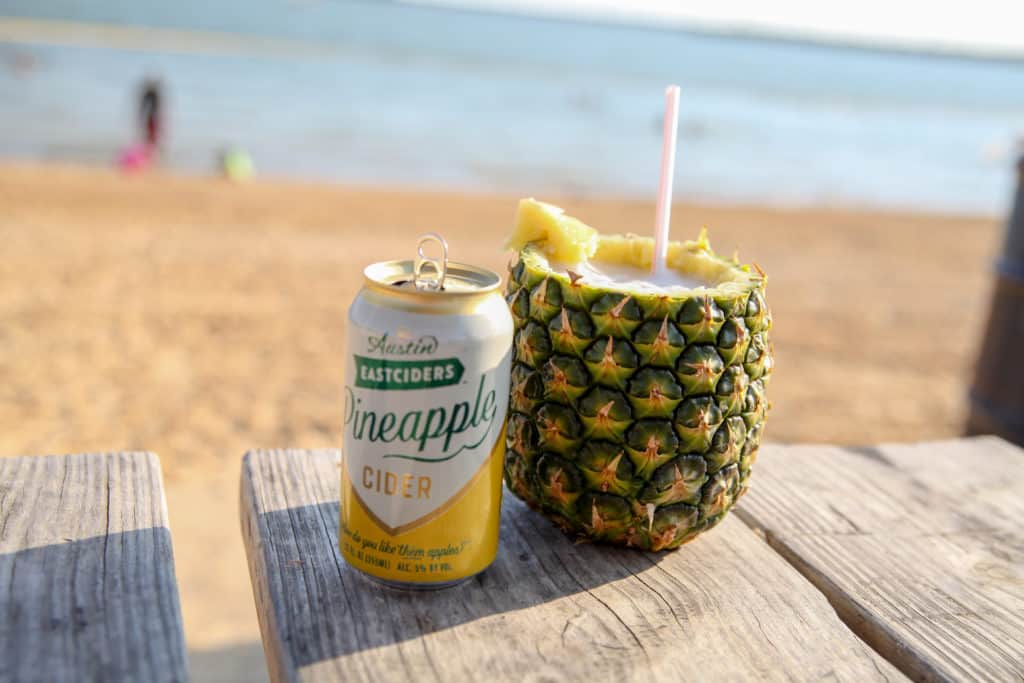 Things to Do in Grand Prairie: Day 2
After a full day of fun excitement, a day relaxing in one place is the way to go! Epic Waters is an indoor water park with something for everyone. You could spend all day lounging by the pool (and if it's sunny outside they will open the roof so you can still catch some rays). You could also float the lazy river, try out surfing, ride down the slides, play games at the pool, or sip on a margarita at the cabanas. I wrote all about Epic Waters here if you would like to read more.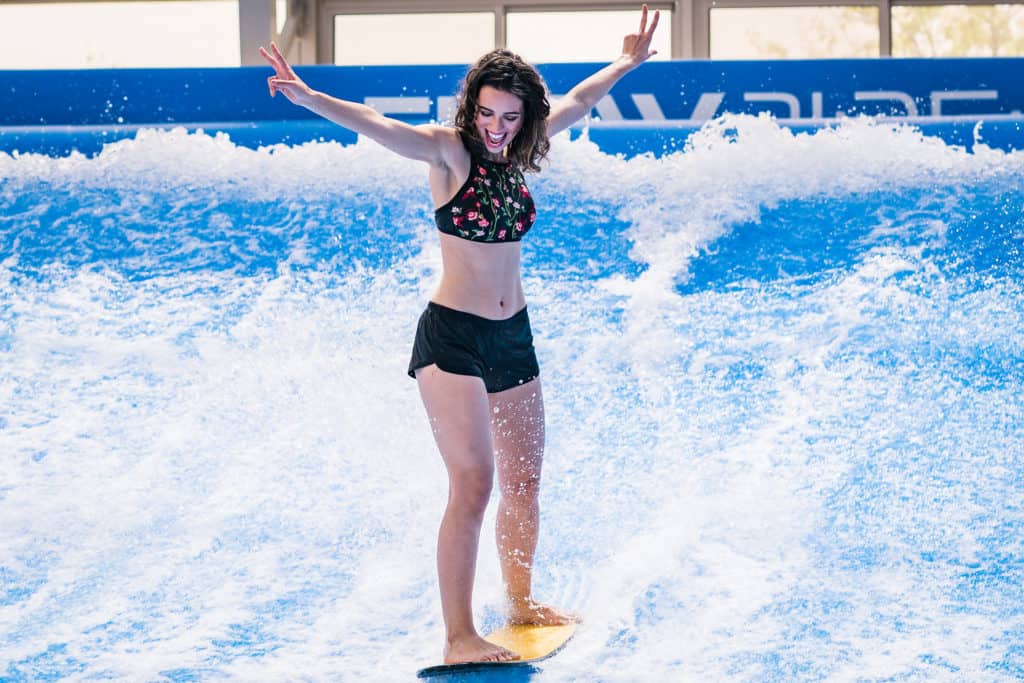 This is the perfect place to take kids and it's also great for the colder months. Even in winter they keep it at a single temperature. If you're looking for some relaxing adult time I suggest going during school days where you can get your own personal getaway.
So there you have it. Texas is full of beautiful gems from small cities to large ones. Grand Pairie is an easy getaway filled with unique activities to keep you busy! You may find yourself heading home after a fun weekend or if you have some extra time you can find another unique destination. Things to do in Grand Prairie is part of my Texas Travel Series. Make sure to stay tuned for our next destination. You don't have to travel far for a great vacation and so I've created weekend trip guides to help you find your next getaway!