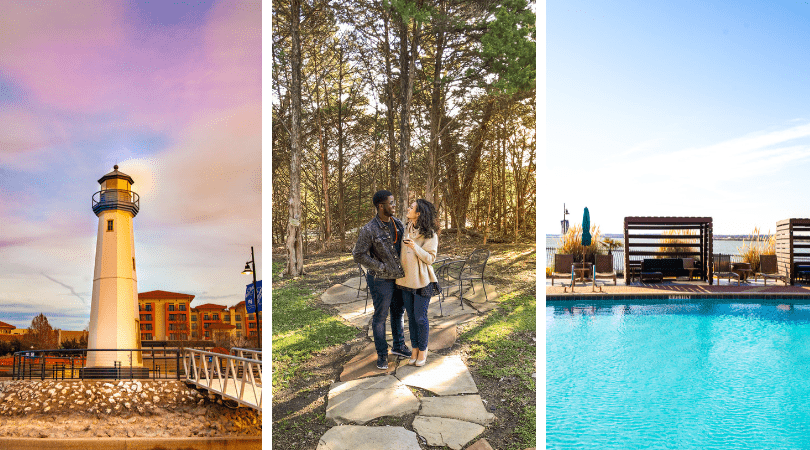 Rockwall is just a stone's throw from Dallas. It's such a treasure and it's surprising how close it is to Dallas. You could drive there in the morning and head back by the end of the day. Plus it holds a special place in my heart because that's where my fiance proposed. I originally started this as a post for things to do in Rochwall in one day, but you can easily make a weekend out of this beautiful town.
Brunch in Rockwall & the Downtown Square
We started our day off in downtown at Rockwall and got breakfast at Book Club Cafe. Their migas were my favorite and I'm usually picky about migas. Make sure to pair you breakfast with one of their signature lattes. I got the Benny-Bourbon & Vanilla latte. It was such a unique drink and a treat! To finish up breakfast, we got a blood orange mimosa. The great think about Rockwall is they let you open carry in their downtown area so after leaving the cafe we spent our time browsing the local shops while sipping on mimosas.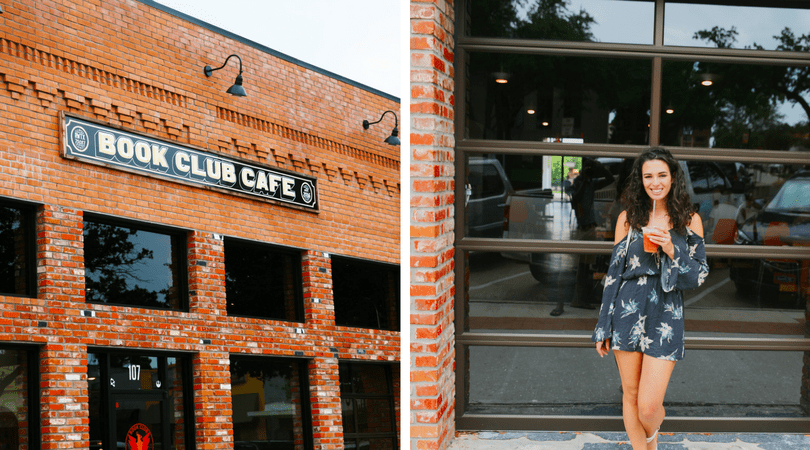 On Saturday's downtown Rockwall also hosts a farmer's market full of fresh produce and homemade goods. You can grab some fresh baked bread and spreads for later this evening on the lake!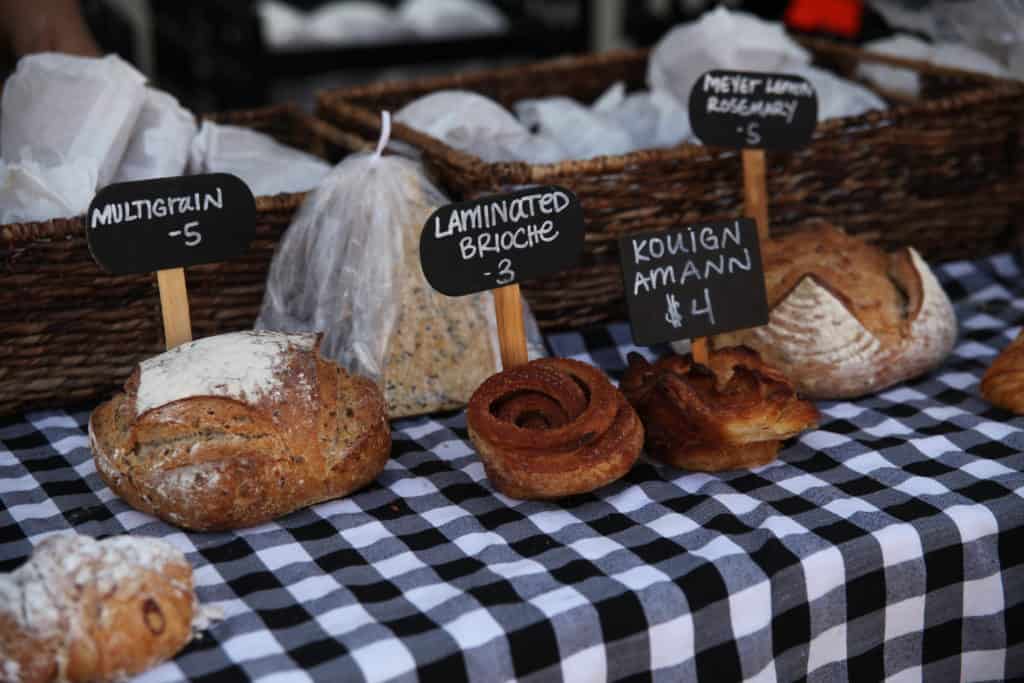 Enjoy a Wine Tasting
After a good amount of time browsing through cute boutiques, we made a small stop at the San Martino Winery for a fun little wine tasting. The staff are friendly and for $10 you can try 5 different wines. Make sure to check out their website for special events!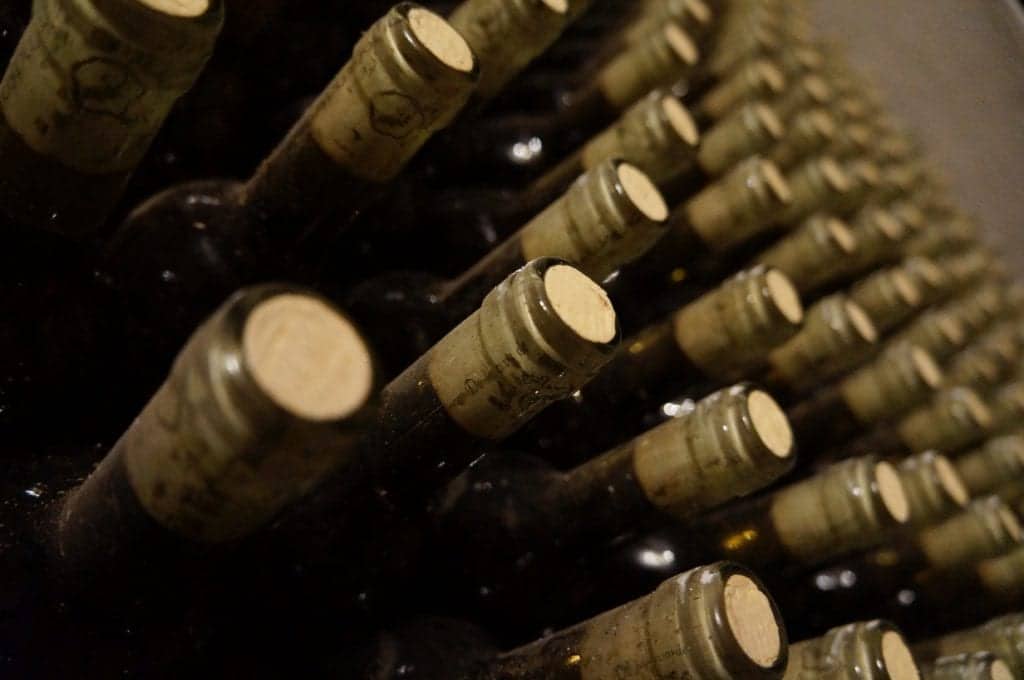 Relax at the Spa
Belfiore Spa offers the ultimate relaxing getaway! You can go in for a lovely massage or pedicure or take a full girl's day retreat with the different spa package s they include. Belfiore truly goes out of their way to make sure their guests receive incredible experience and is the best spa in Rockwall.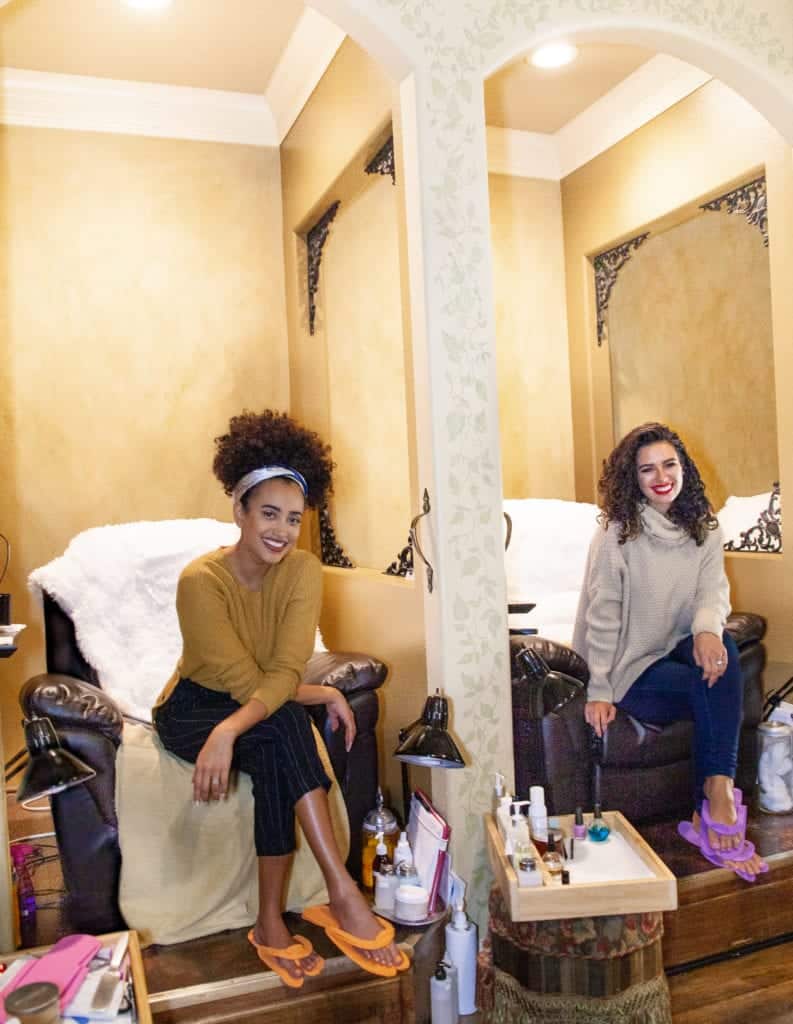 Visit the Harbor in Rockwall
After our stop we headed to Rockwall's main attraction: the harbor. Seriously! How is this body of water so close to Dallas?! We enjoyed froyo at Twisty Treats (this place had the most froyo toppings I've ever seen), walked around to view the fountains, and enjoyed a great meal at Glorias.
Right near the docks is a railing that holds a group of locks. It's like the lock bridge in Paris, filled with locks of love. Chief and I got our own lock and sealed it there for whenever we go back and visit.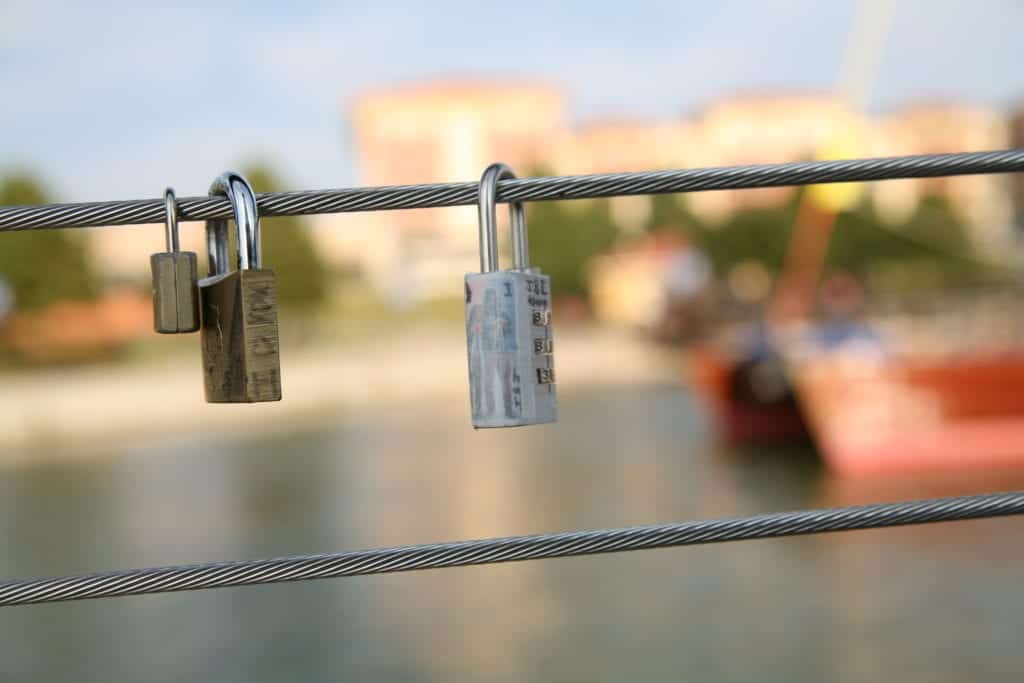 We ended our day by setting sail on a 1 1/2 hr cruise with Sail with Scott. It was so nice to sit on this gorgeous boat with fiance reflecting on our day and watching the sunset as the waves rolled by. It's BYOB so we brought a picnic basket of wine cheese. It was the picture perfect way to have a date!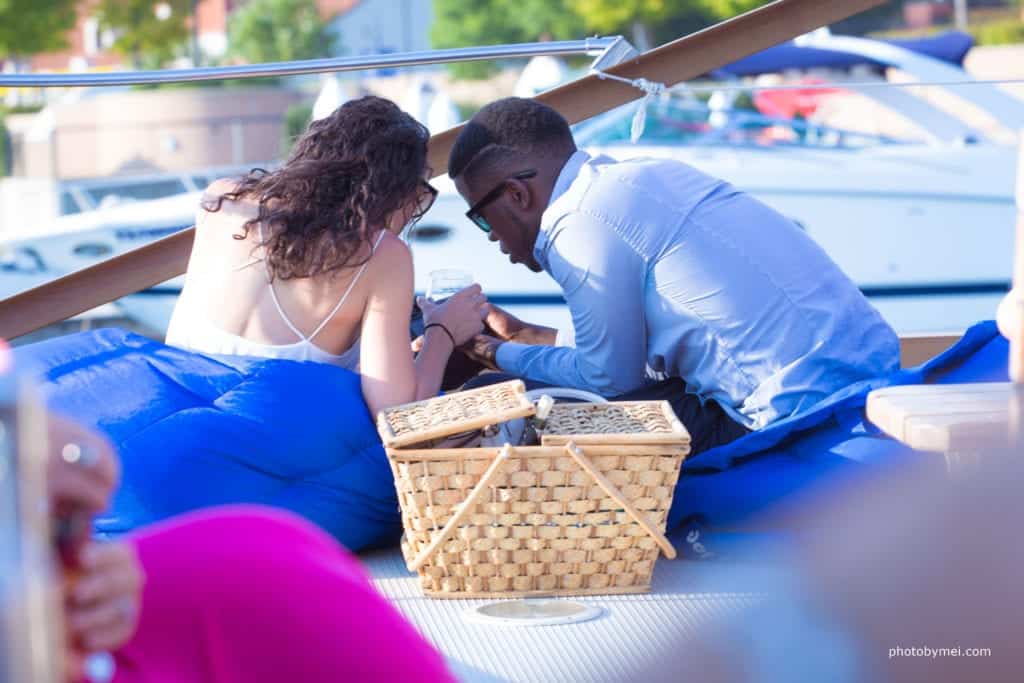 Catch a Show
If you are in Rockwall during the summer, it is worth checking out what Rockwall Summer Musicals has playing. Last time we were there we got to see Into the Woods, one of my favorite musicals for its dark humor twist on fairy tales. You'll be surprised to see some Dallas professional singers and actors trekking to Rockwall just to be part of such an amazing team and list of productions.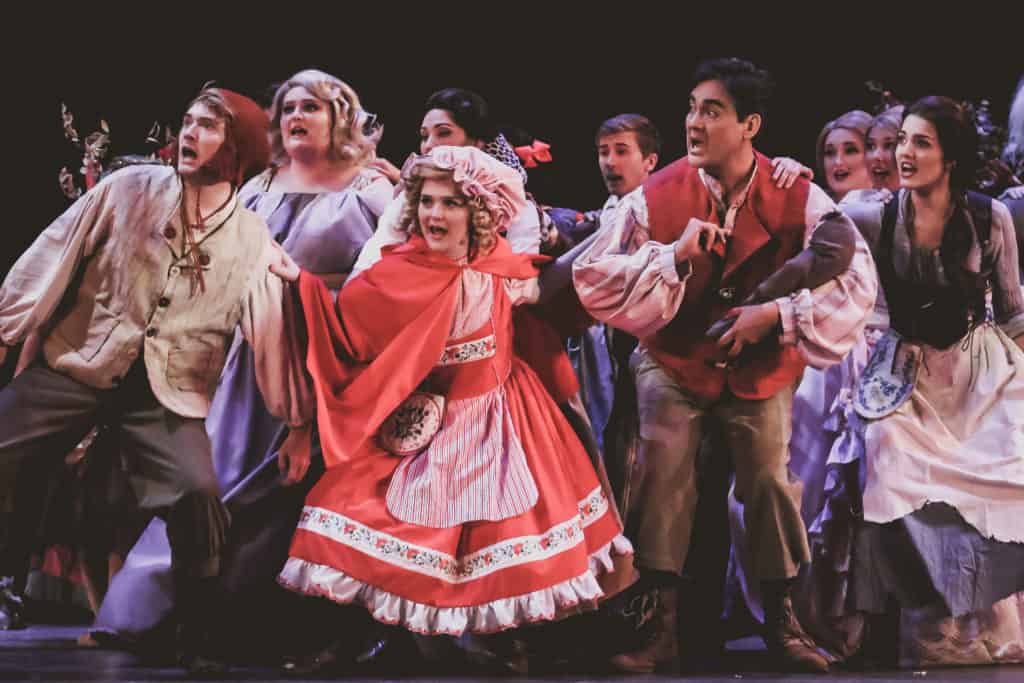 Conquer Your Fears
Indulge your inner adrenaline junkie when you visit Extreme Sports Dallas. They offer an array of exhilarating activities like kiteboarding and indoor rock climbing with lessons that are perfect for all skill levels. With the stunning cliffs and rugged terrain of Rockwall as your playground, you'll learn the art of scaling vertical walls and surfing whilst utilizing proper technique and equipment for a safe but exhilarating experience.
Stay at the Rockwall Hilton Hotel on the Lake
This beautiful hotel is located right on the lake for the best view of the sunset. With a gorgeous pool overlooking the lake, access to the harbor, and beautiful rooms featuring large tubs and scenic views, the Hilton Rockwall makes for the perfect place to stay when in Rockwall. You can read all about my experience at the Hilton Rockwall Hotel.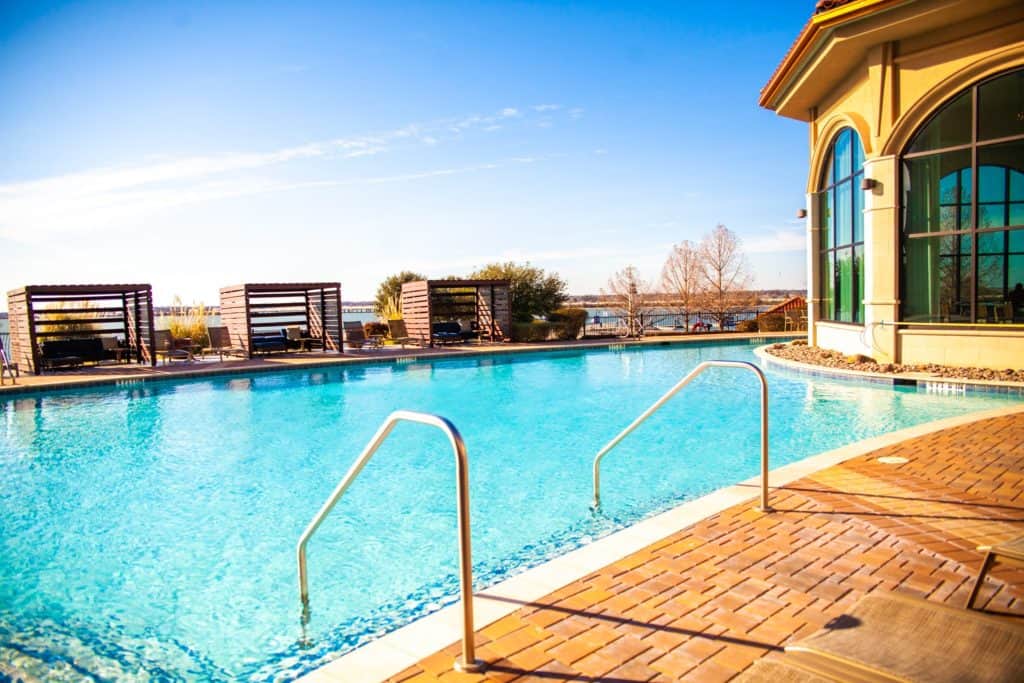 Where to Stay in Rockwall