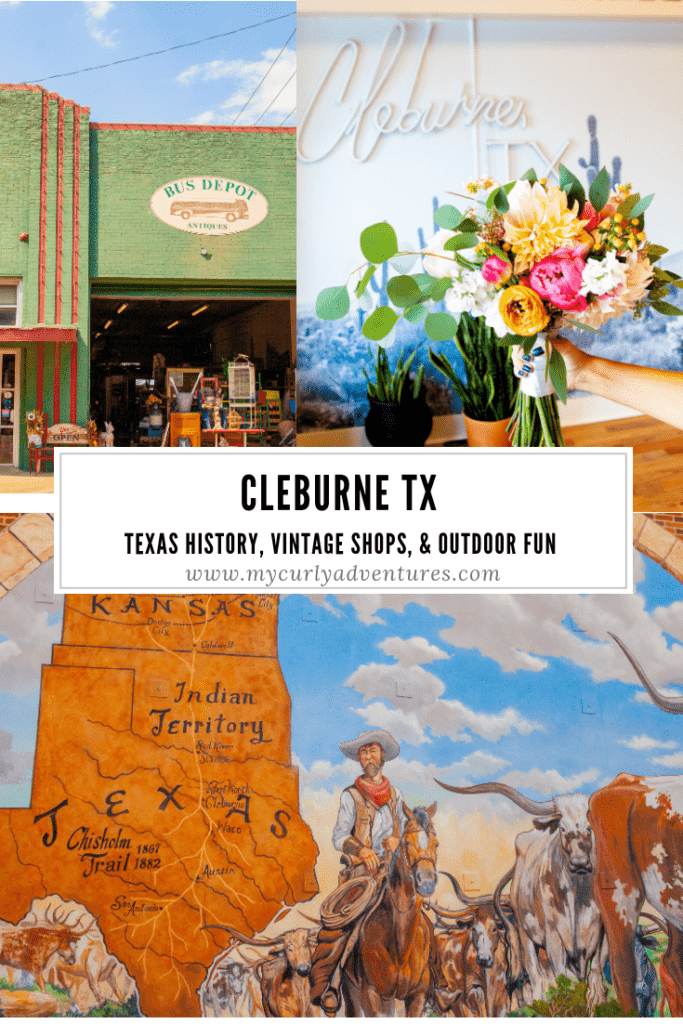 Nothing quite captures my heart like a small Texas town! Cleburne is so close to Dallas which makes for the perfect quick weekend getaway. For a small town, Cleburne packed in more than plenty of things to do to keep us busy for two days! If you haven't heard of Cleburne, you might be surprised to learn about what a great city it is.
What surprised me most of all was how Cleburne did an incredible job of bringing history to life. With multiple interactive museums and a historic village, I found myself excited for history. While I had a great time visiting with my husband, I think that kids would have a blast wandering through an old town, being taught math like you were in the 1800s!
We loaded up in our Toyota for a short drive to Cleburne. As someone who is constantly on road trips, I love that Toyota Hybrid RAV4 has pre-collision detection, lane departure alerts, blind spot monitors, road side assist, and other smart features to help me feel safe on these drives. As much as we drive, safety is one of my biggest concerns. Great mileage and a sun roof are some extra perks for an even more enjoyable road trip!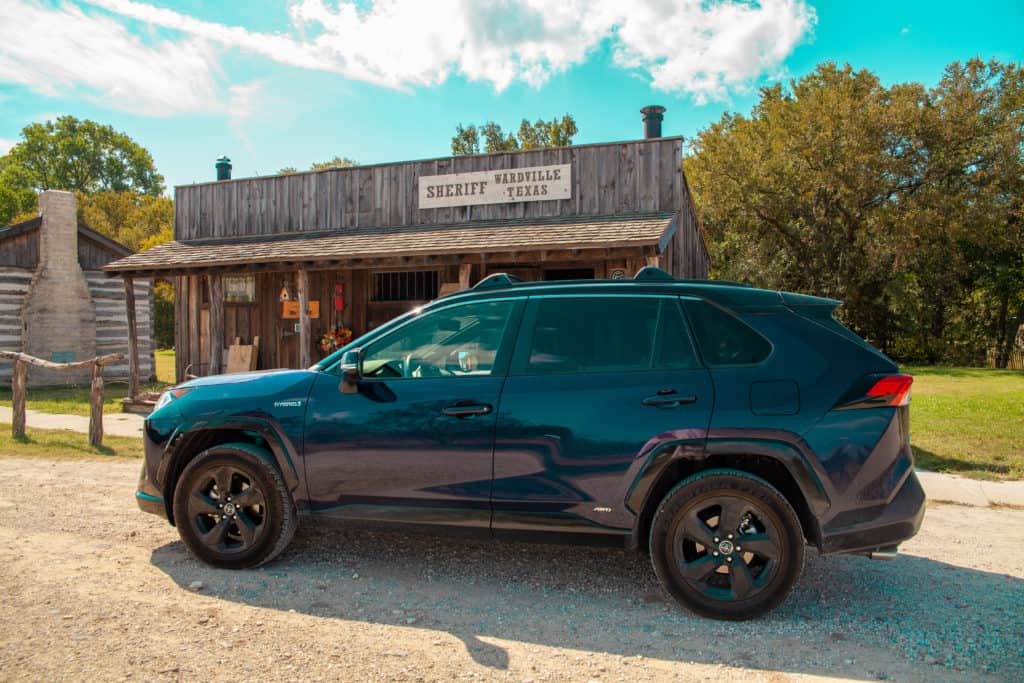 Take A Step Back in Time
Close to modern day Cleburne was once a city called Wardville, and at the Chisolm Trail Museum, you can "walk around" Wardville like it's the 1850s. With a stagecoach, saloon, county jail, schoolhouse and more, you can imagine what it was like in the early Texas years.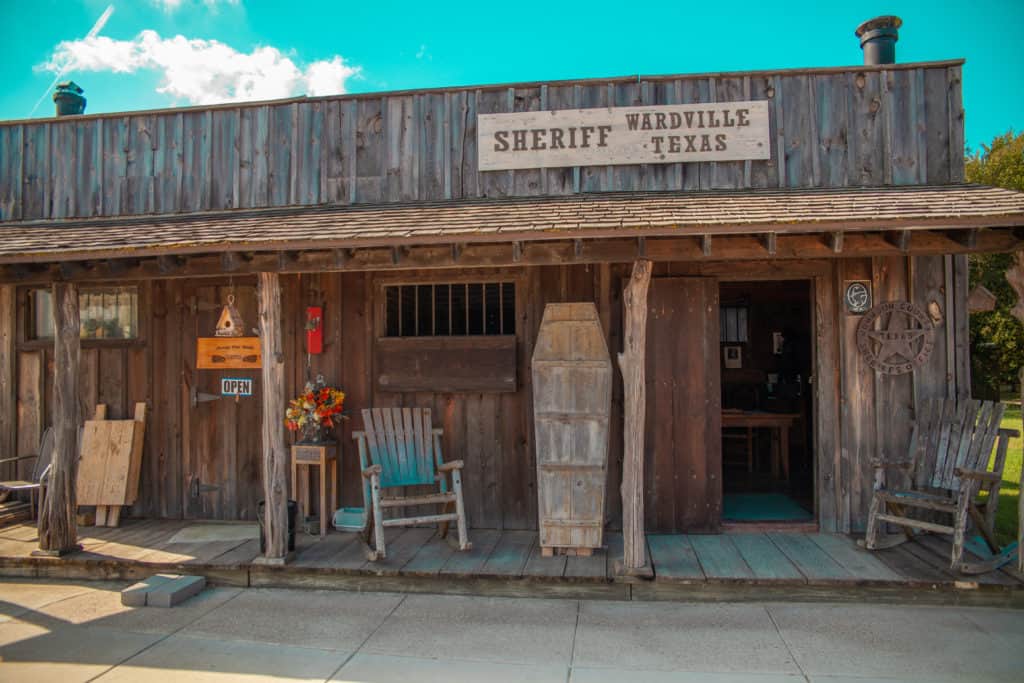 The Chisholm Trail Museum does such a great job of bringing history to life with preserved buildings and artifacts. On the tours, you can learn the little interesting bits of history that you won't learn about in school. Or maybe you can learn about in school! In fact, this museum has a schoolhouse where you can bring a group of kids to learn any subject from kindergarten up to some college classes just like the 1800s! The teacher has all the books and curriculum, and most kids are surprised at how difficult the material is!
On top of the school house there is even a working blacksmith shop who demonstrates how certain items are made back in the day. You can purchase hooks and items and even get custom orders!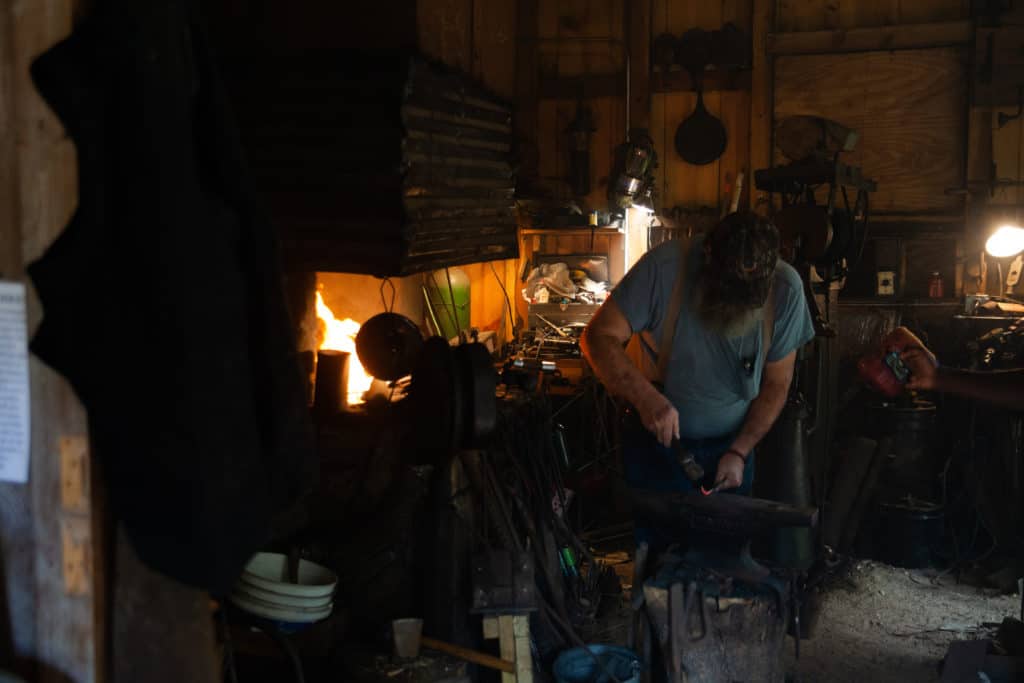 Walking around the Chisholm Trail Museum you might just forget you're in the 21st century.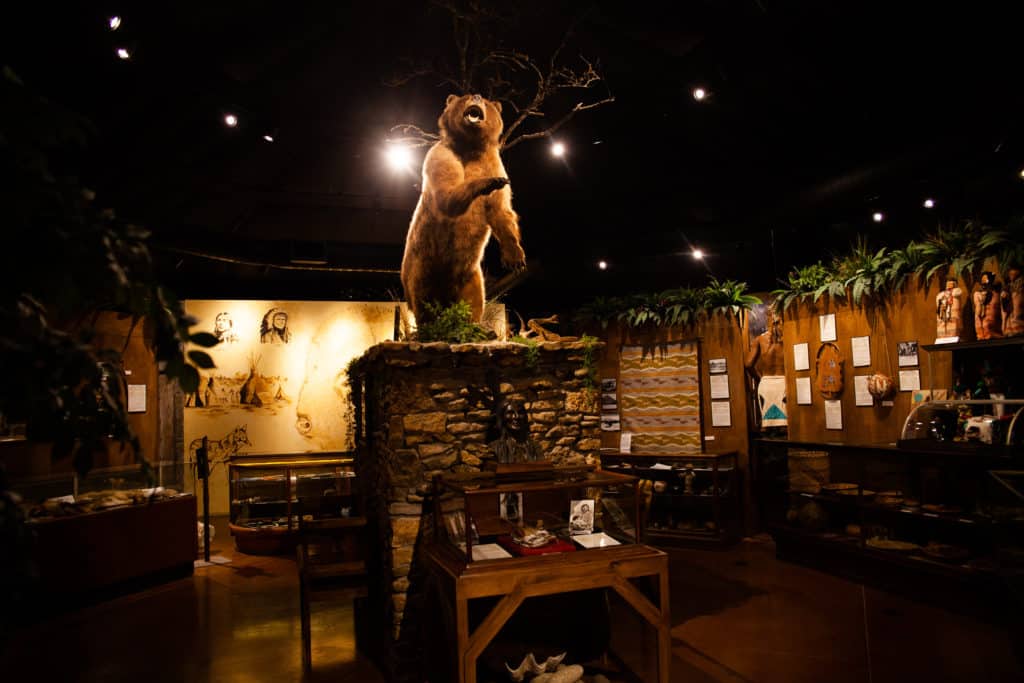 On property is also the Big Bear Native American Museum filled with artifacts that share the history and culture of the Native Americans. People visiting might be surprised to learn that some of the "trendy" natural remedies are steeped in Native American culture as well as the diversity of tribes and traditions.
Eat in the Tiniest Burger Barn
Major props to the three women working behind the tiny counter at this small burger joint. Don't let size fool you though! Burger Bar is internationally recognized, and people drive from all over to take a bite into these flavor-filled burgers. You can see on the side where they grow their peppers for their food too! So, what makes them so good? The owner says, "The grill is where it's at." An 1800's grill that has been passed down with the building and is part of their pride.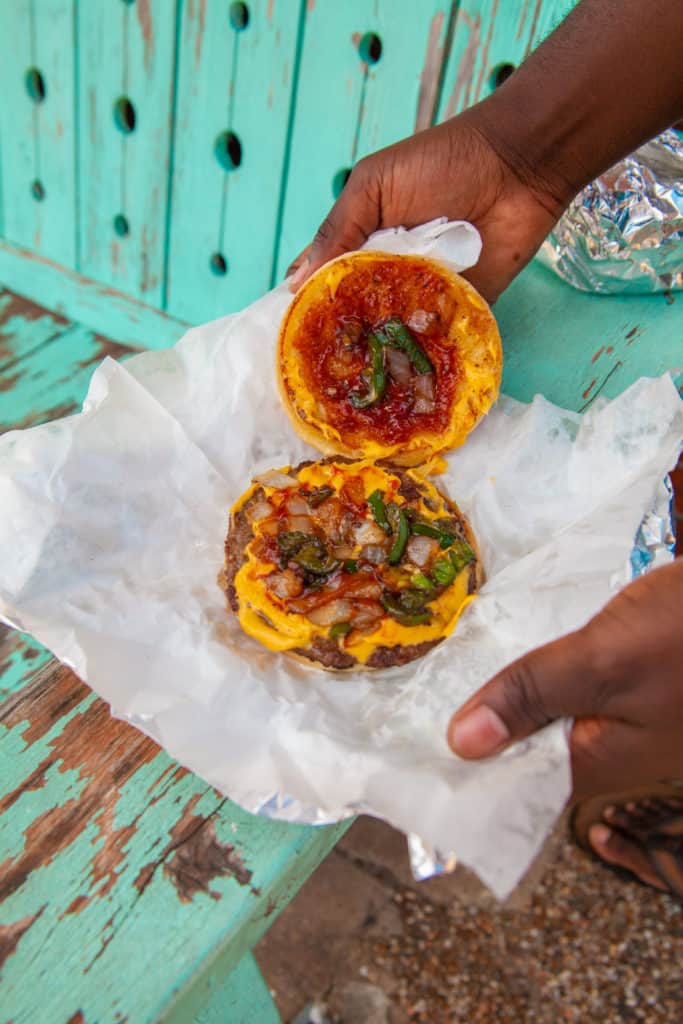 Visit Carnegie Library
Carnegie helped constructed over 3,500 ornate libraries across the world. 32 were built in Texas, and now 9 serve as either a library or a museum. Many have been destroyed or re-purposed for something else. The Cleburne Carnegie Library has since been re-purposed into the Layland Museum where you can learn about Texas history from prehistoric times with real fossils, to Native American treasures, and more.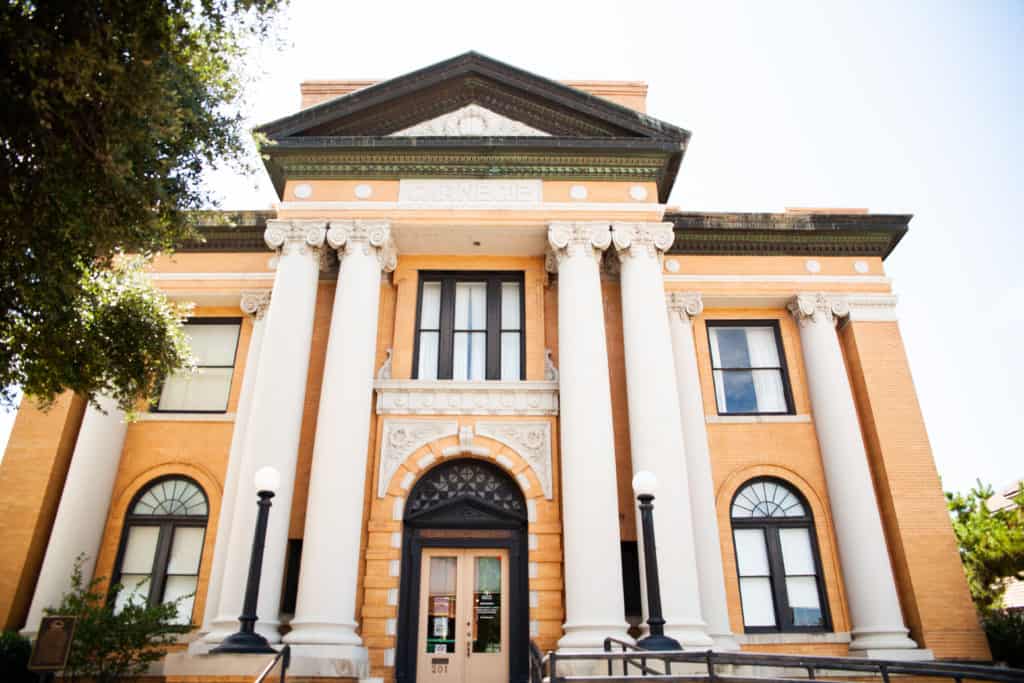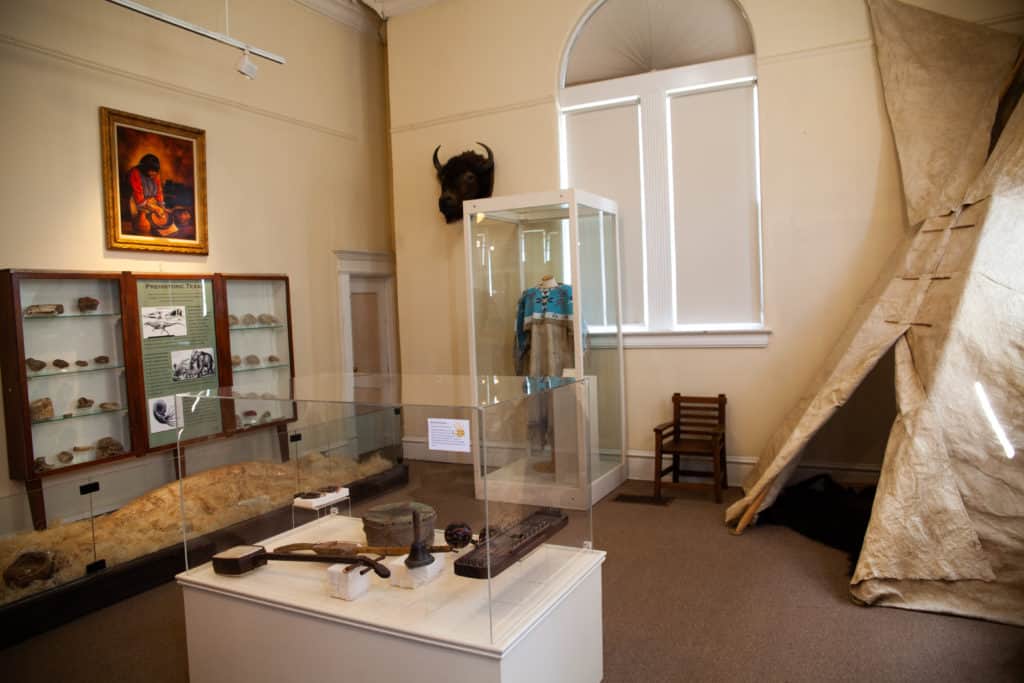 Catch A Musical on a Rotating Stage
Theatre fans will love the Plaza Theatre. Discard all your ideas of a community theatre and be prepared for an experience that all audiences will love. We got to catch a show of Freaky Friday (a fun take on the movie) and were amazed at the powerful vocals, well-developed characters, and fun dance moves. One of the things that I found truly unique was the rotating stage! The cast danced as the stage moved around for an even more fun experience. Make sure to stay up to date on their calendar so that you can catch a show!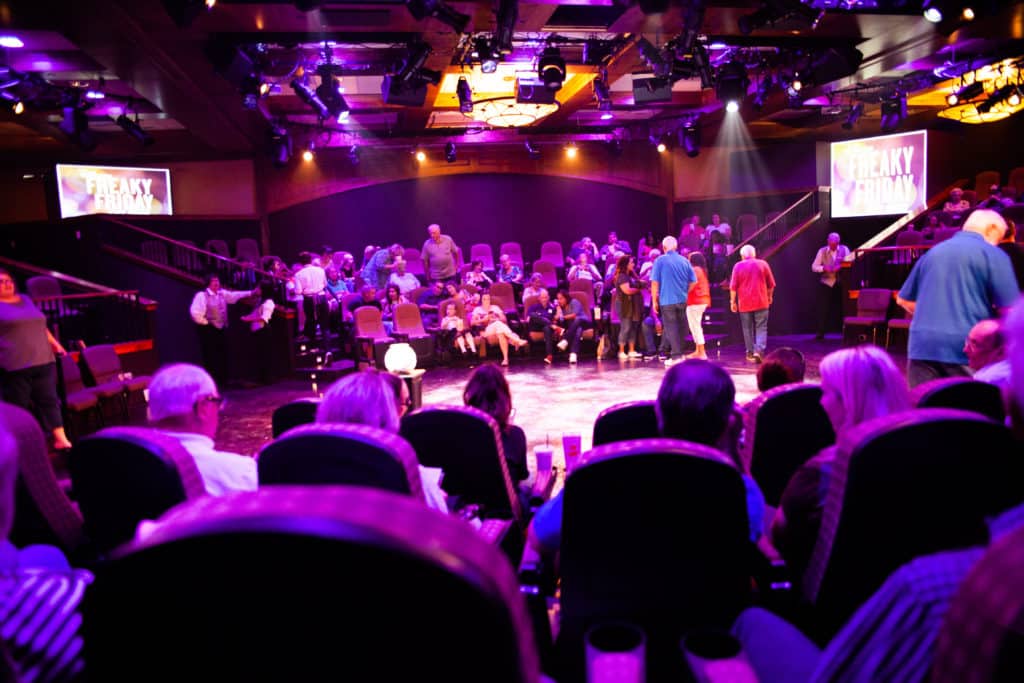 Nosh on Some Delicious Tex-Mex
At La Cima you can enjoy a great array of Tex-Mex fare from their mole that's made in house to their specialty margaritas including special flavors like blood orange and lime cucumber. Everything here is thoughtfully prepared and packed with flavor.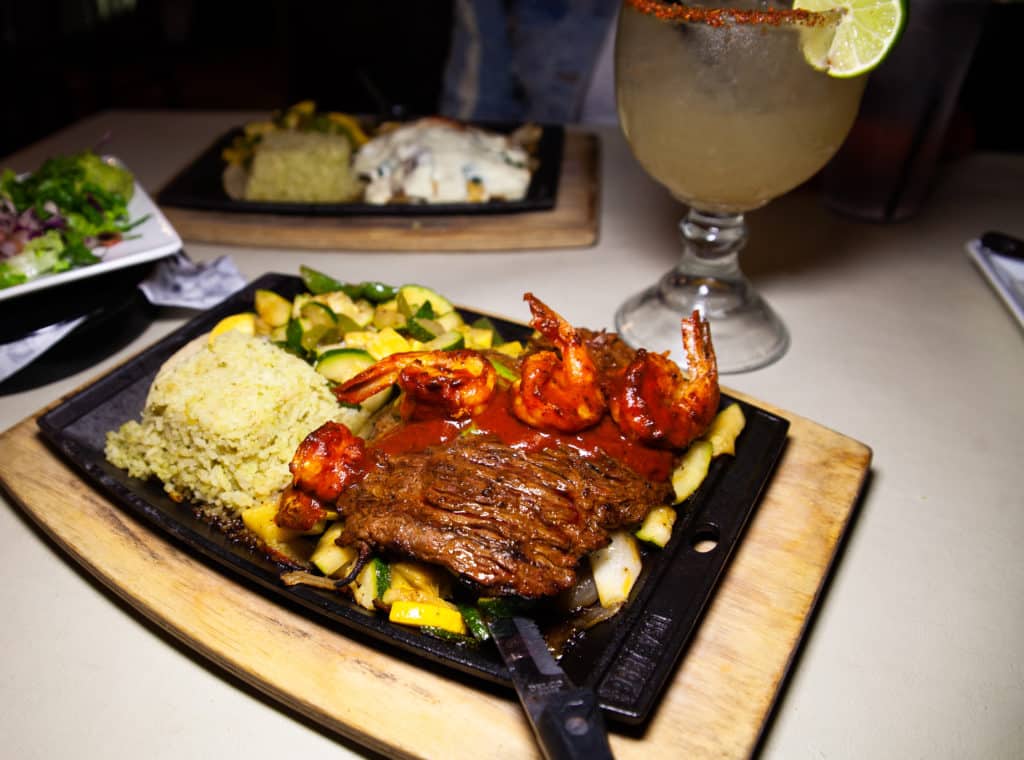 Create A Succulent
Breck & Co is the cutest little floral shop where people often come for floral arrangements, but it also serves as a boutique. They have natural beauty products, candles perfect for gifts or to take home, and home goods! They also have the most adorable DIY succulent station. We picked out a cute little elephant cup, chose our cactus, and added rocks, gold specks, and other items to take home and remember our trip!
As you leave the shop there is a bucket filled with roses with a sign that invites guests to grab one or two. What a way to add a touch of joy!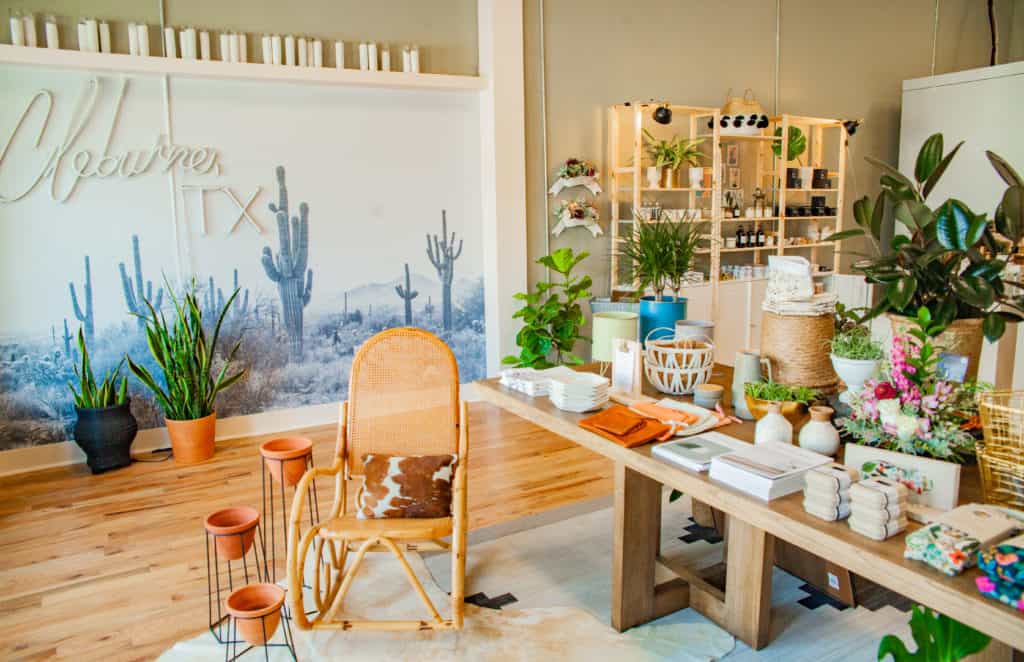 Sing Like Nobody's Listening
People will be watching, but there's no need to worry at Loaf'n Dog. Every Thursday they have karaoke night, and it's the perfect place to grab a drink with the locals who are more than welcoming. The community comes out every Thursday and they are all about the fun. From golden oldies to top hits, my favorite part was probably the scary-oke, a portion where the DJ chooses what you sing. You might just see a grown man singing Frozen and it's some great fun!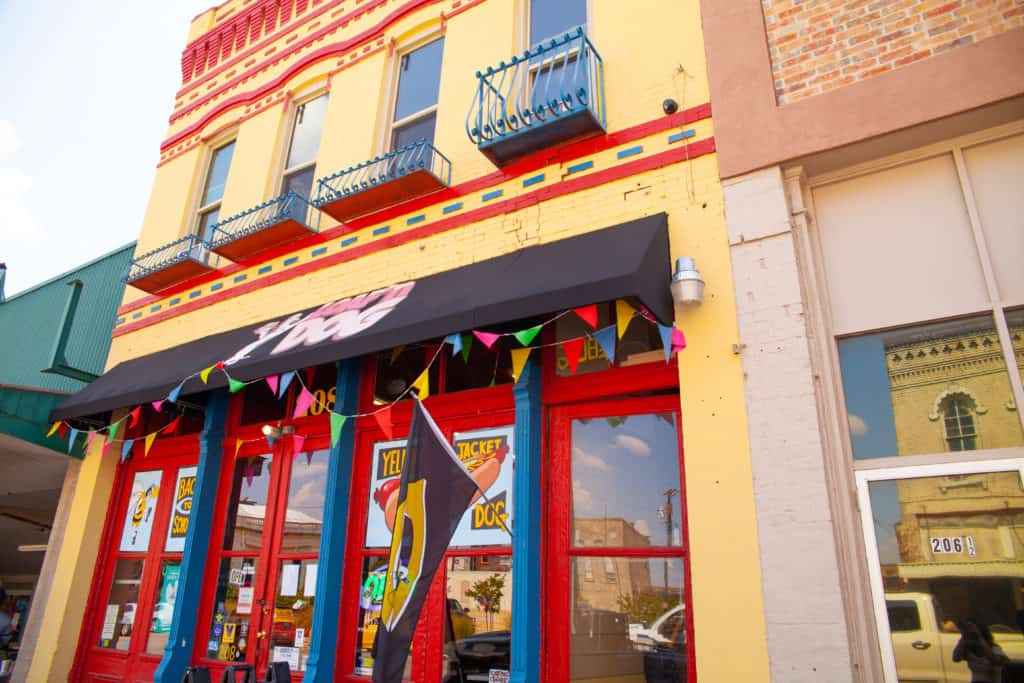 Become One with Nature
Looking for some time hiking or hanging out at the lake? Cleburne State Park offers a little bit of everything. You can rent a kayak and paddle on the lake or wander through the multiple trees. What I loved about the trails is that even though you didn't wander far from the main roads, you felt like you were somewhere else with the dense trees. You might even find some deer wandering around!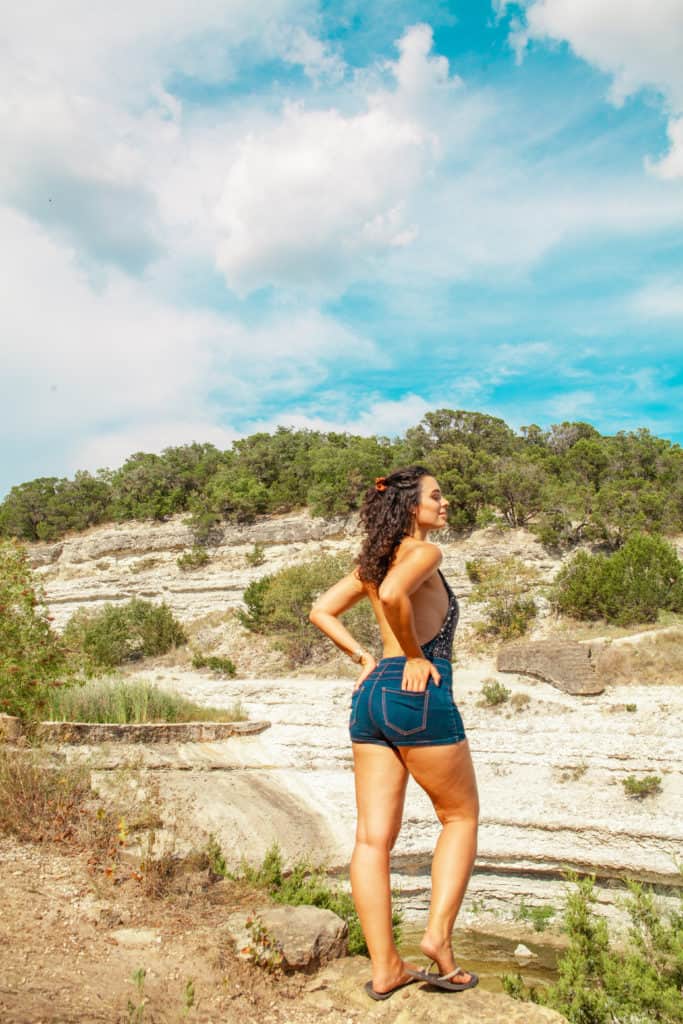 Eat at the Cutest Bistro
Part bistro, part shop, the Garden of Eating Bistro is filled with color, cute items, and delicious foods!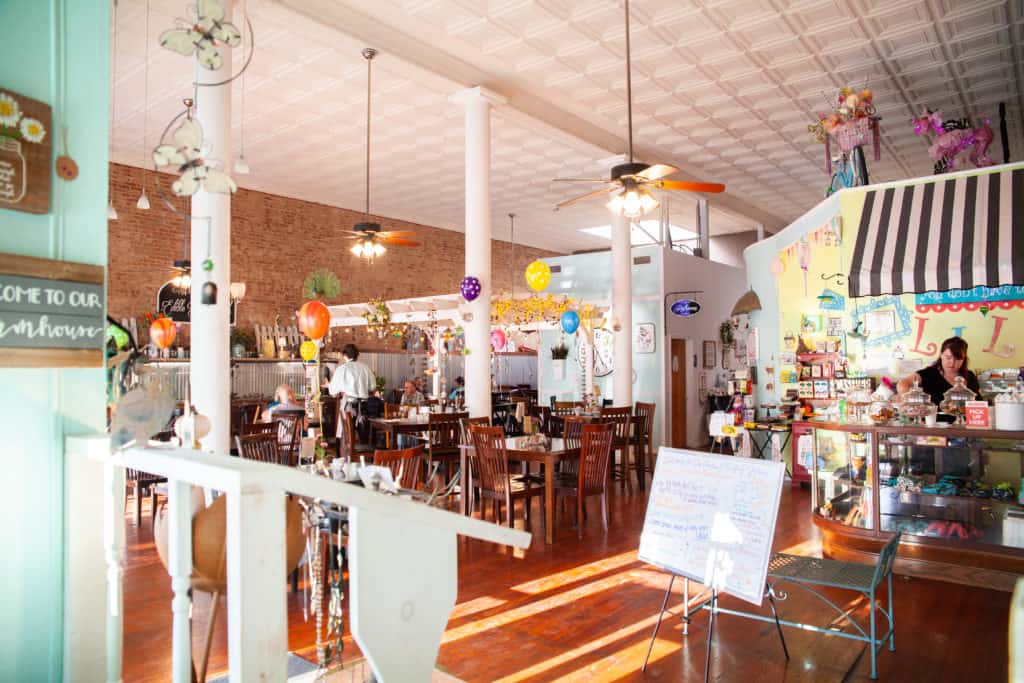 With all the eating out we do while traveling, I enjoyed a salad bar filled with a large mixture of toppings, and their lasagna soup was incredible. Not to mention their gourmet sandwiches like the fanciful piggy: bacon, veggie cream cheese, blackberry jam, and pickled jalapeno. Yumm! Of course with desserts as decadent as tiramisu cheesecake, I had to indulge in some dessert!
Afterwards you can wander through their shops where I found some of the cutest jewelry, purses, and decor from local vendors. They even have a vintage candy shop with every candy new and old to cure your cravings.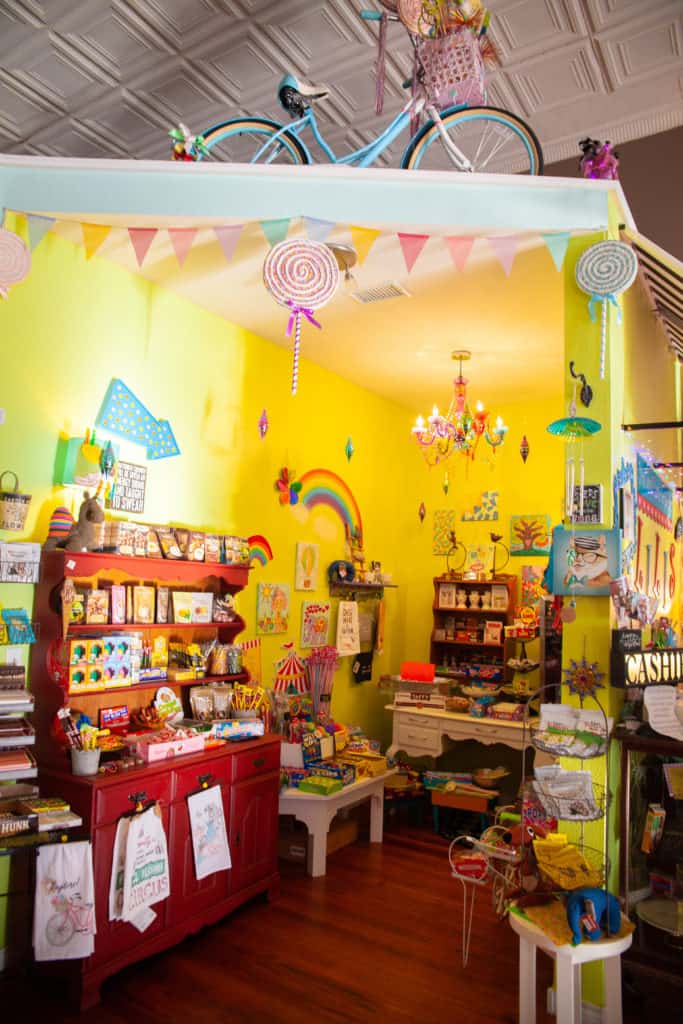 Learn About the Santa Fe Railroad from Someone Who Actually Worked There
If you get the chance, everyone will tell you to visit the Cleburne Railroad Museum on Thursdays when Conductor Bob is there! It turns out the Cleburne Railroad station was critical as part of the Santa Fe Railroad as it was the second base after Galveston which was often closed due to virus outbreaks.
Conductor Bob has seen it all and will take you through his days of being hired on, his high school crush, and the days they closed the station. History lives on in his stories, and he helps people gain an appreciation for the history of the railroad.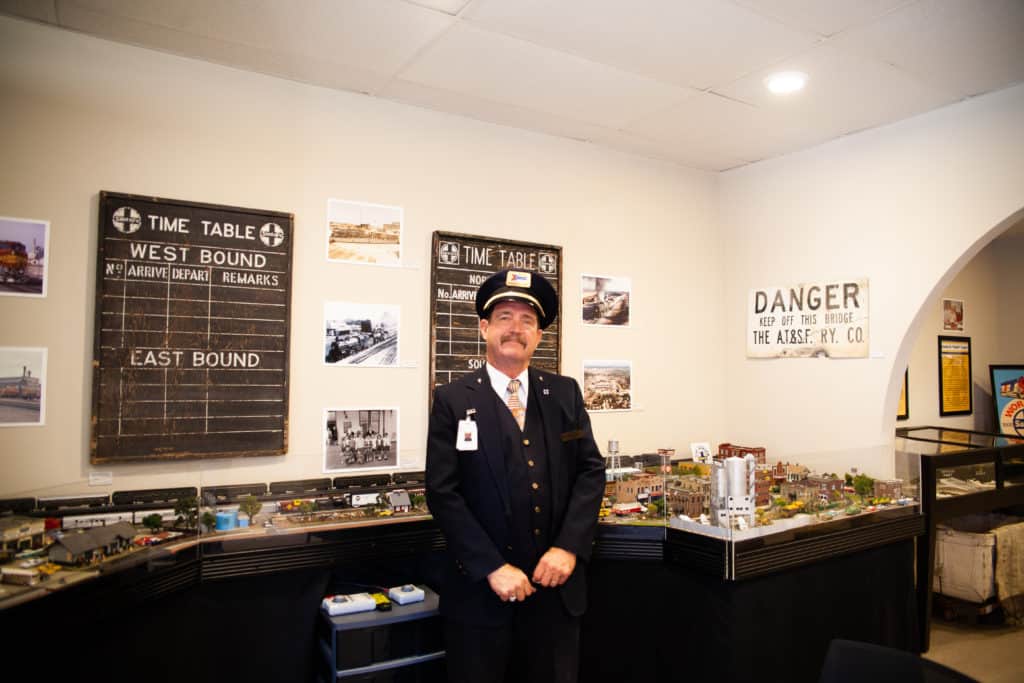 Taste Some Bourbon
At Johnson County Distillery you can sup on some Jacob Weldon Blended Bourbon Whiskey. While the Bourbon can be found throughout the country, you can stop here to see where it's made and learn about their process. You might even catch one of the days they have a concert. We enjoyed the Bourbon so much that we made sure to order some next time we went to the bar.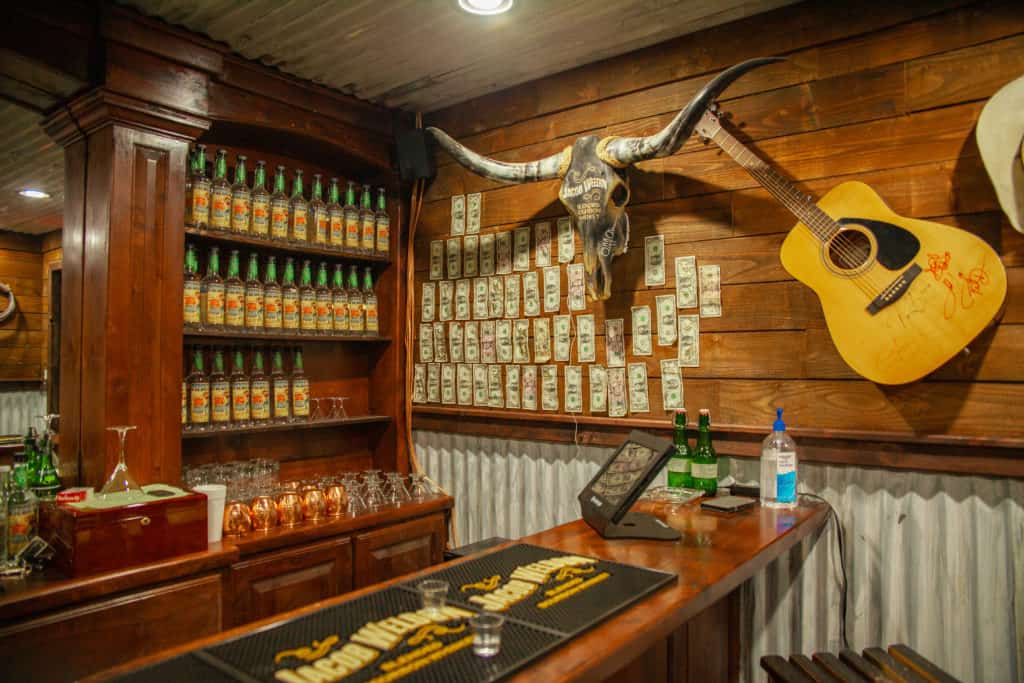 Wander Through Downtown
The historic Downtown of Cleburne is full of fun shops to walk around! We found several goodies at the Bus Depot, a mixture of antiques and local businesses selling clothing, home goods, crafts, and more.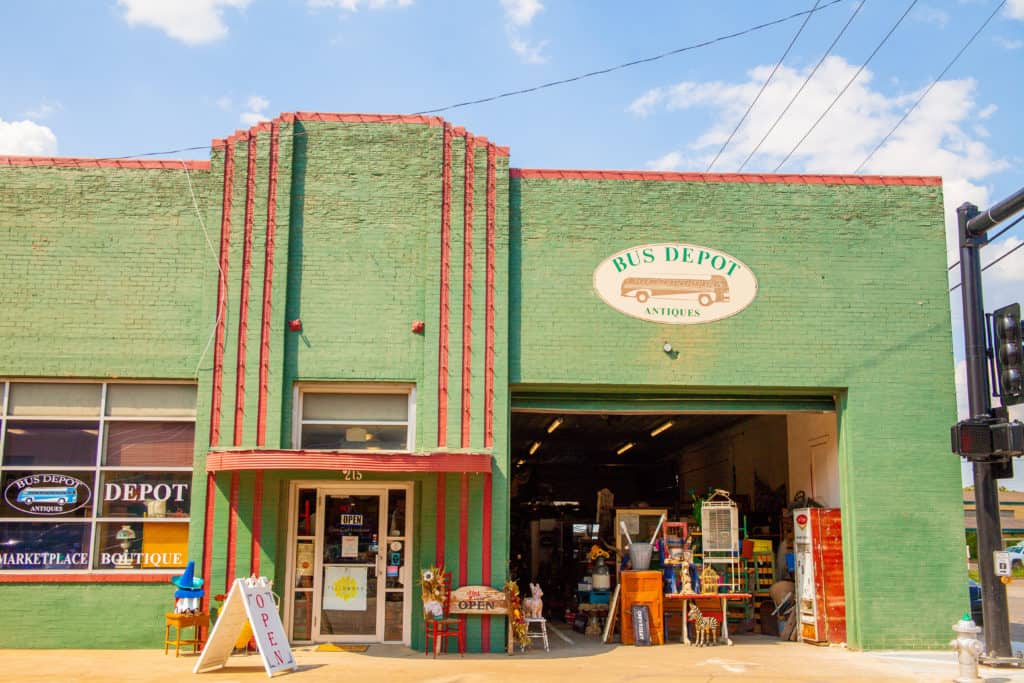 Lindy's is a mixture of fun items, dog treats, and even has a bakery in the back serving up the cutest cookies, coffee, and other treats.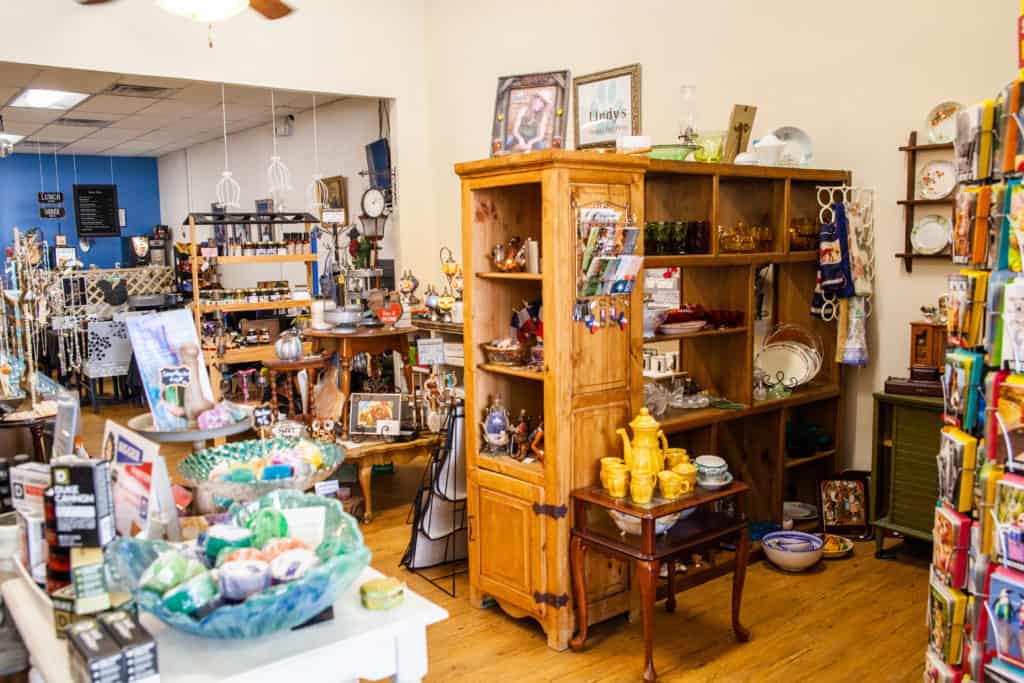 Discover Vintage Treasures
With 3 stories of antique items, you're bound to find something unique at the Red Horse Antique Mall! We had so much fun wandering from floor to floor finding fun treasures and furniture! There was so much to look at!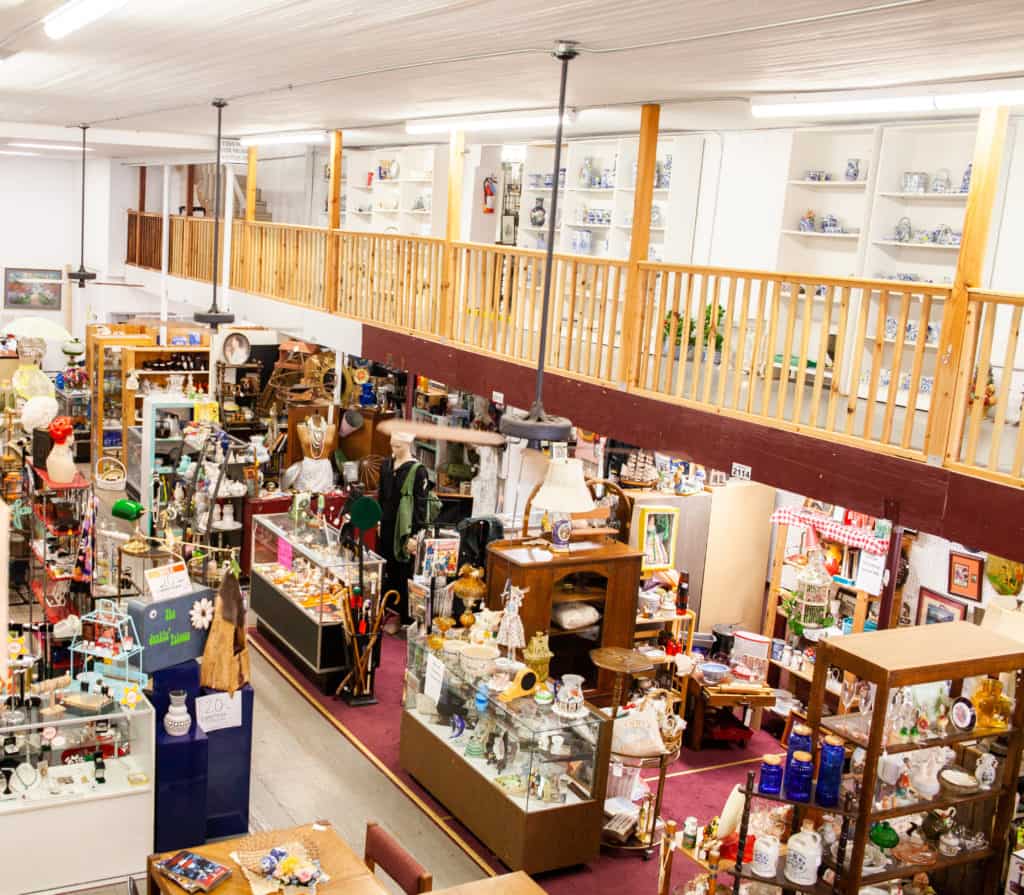 If you like more of the shabby chic style, Heritage Home has vintage inspired living items for a beautiful home.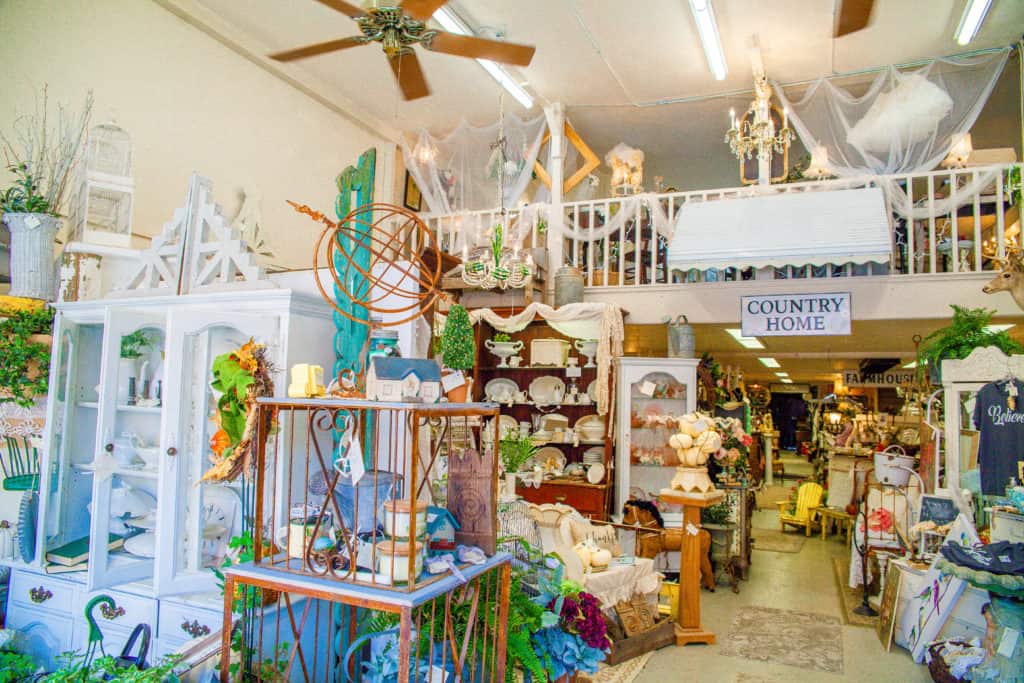 Check out the Historic Murals
Right along the Downtown Square is an alley full of colorful murals that represent Cleburne's history including the Chisholm trail, rangers, and the railroad.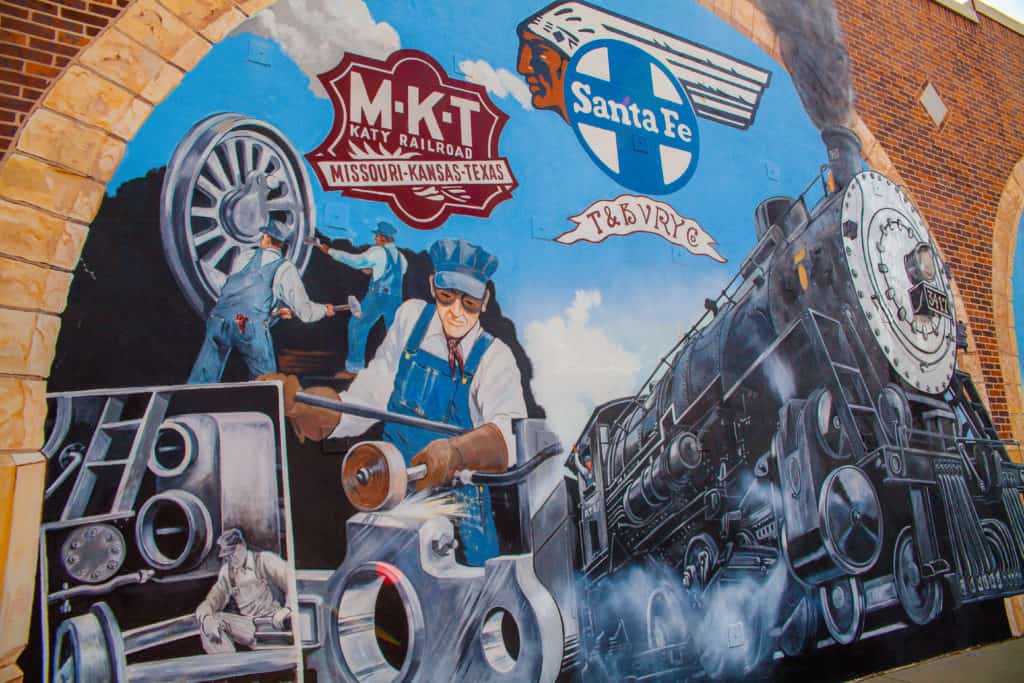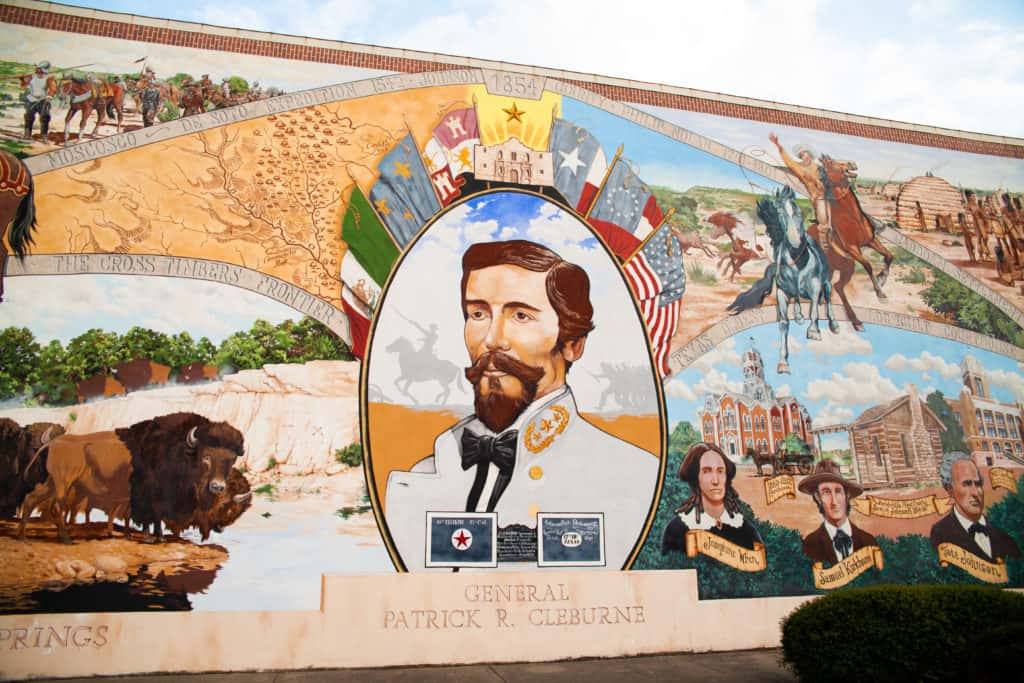 Stay in a Historic Hotel
The Liberty Hotel was built in 1924 before falling into a state of disrepair, or so they thought! In 2004 the building was restored and now you can stay at this historic hotel with a beautiful open lobby. Ghost hunters might also enjoy this spot as it is reportedly haunted. You can read more about the Liberty Hotel here.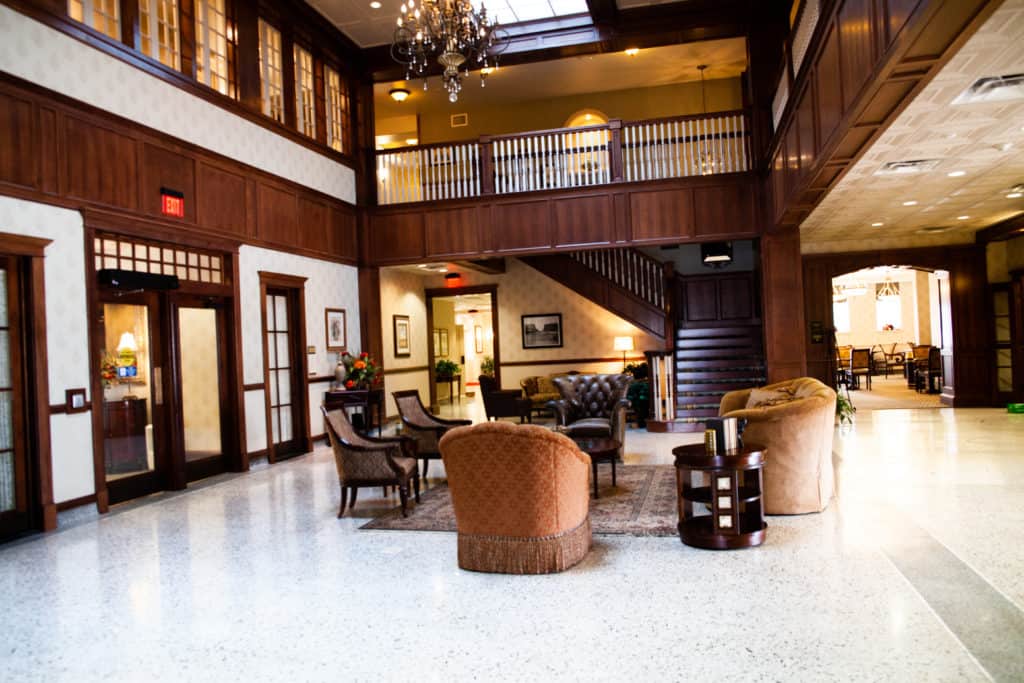 Things to Do in Cleburne TX: Final Thoughts
Cleburne impressed me as a beautiful historic town that did a great job of bringing it to life. When not indulging in history, there was plenty of great foods to eat, and fun things to do! Being so close to Dallas it makes it an easy quick trip, and I'll definitely be back for one of their events!
For other fun trips in the area make sure to check out