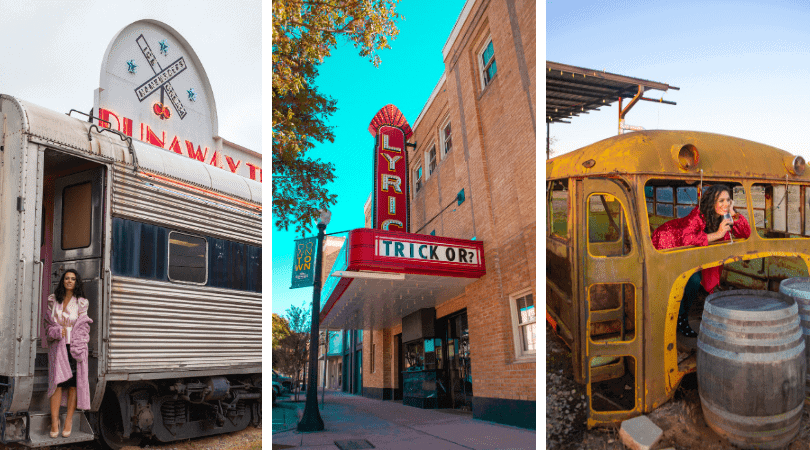 See What the Inside of a Train is Like
At the Lehnis Train Museum they have model trains, a small train that you can ride on during the weekend, and lots of history about the Sante Fe railroad. What I thought was so cool about this museum though was actually being able to walk through the train. We got to see the caboose and the cabins where the workers would sleep (I do not envy them!).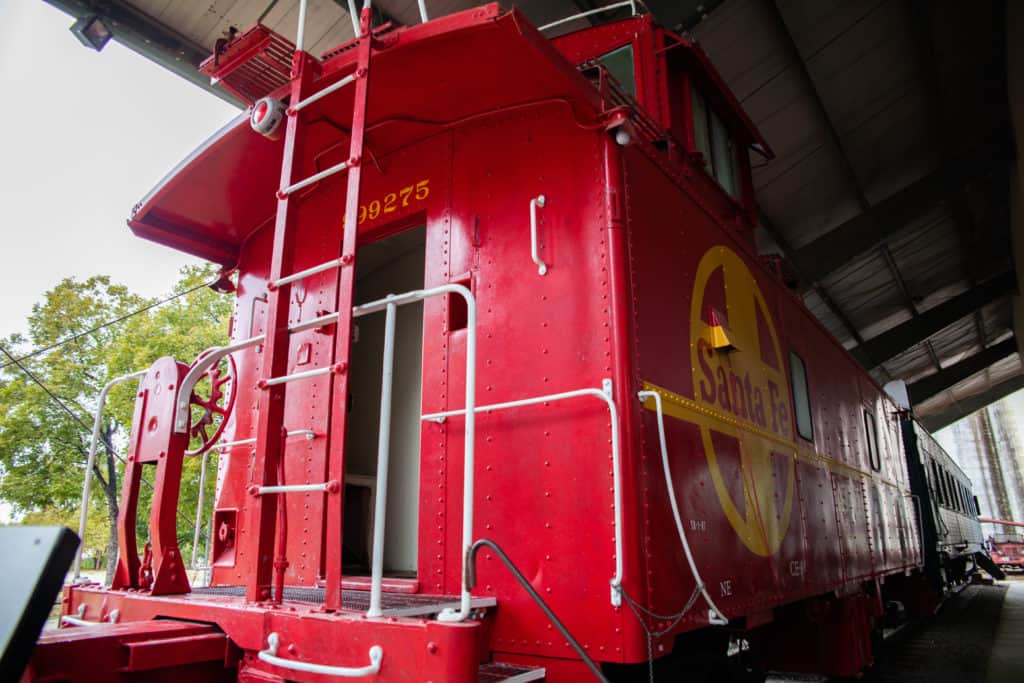 Then Eat in a Train
After exploring the train museum you can head over to runaway train to enjoy lunch in a train-now-turned diner with all the milkshakes, fried food, and other fun diner finds!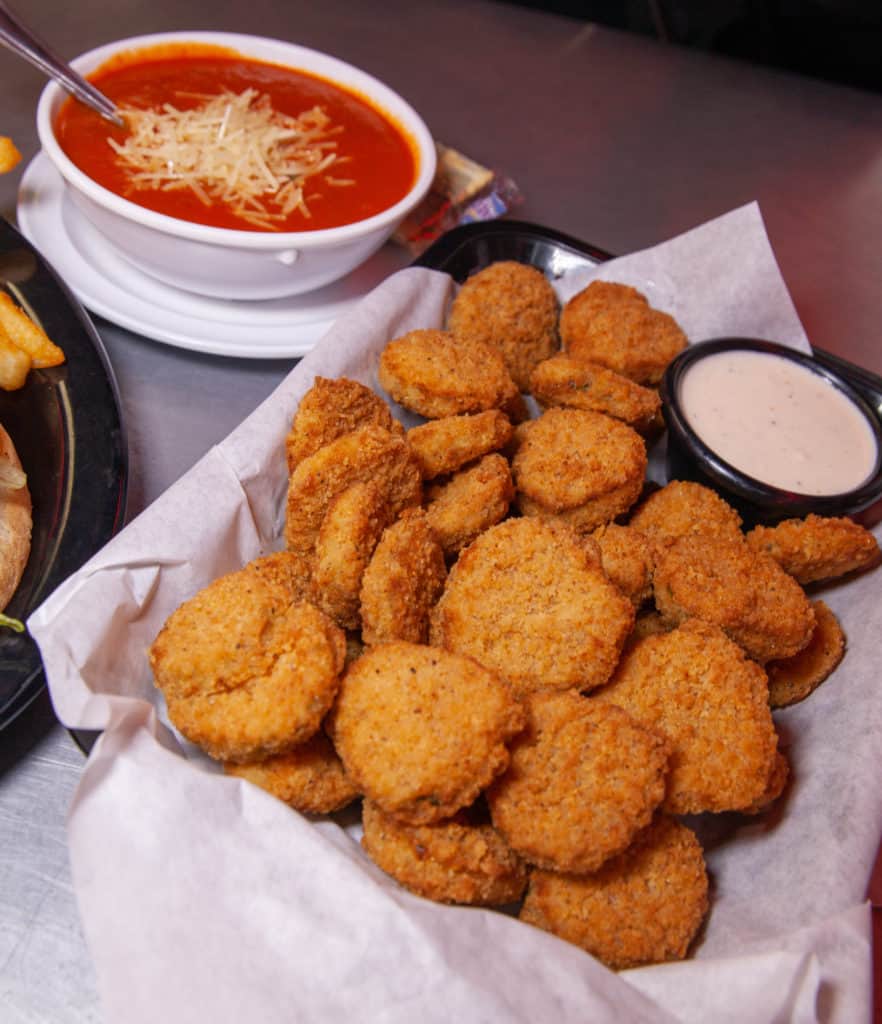 Visit a Harvey House
Brownwood really does hold on to its train history. Any train lover would love visiting Brownwood because of all of the train spots and knowledge. During the era of the Santa Fe trains, there weren't many options for quality restaurants at some of the smaller stops. Harvey created the Harvey House to have restaurants along many stops serving quality food and top-notch service. The Harvey girls had to be single, live in the house, and had a curfew. They brought class to the Wild West, and it was quite the status to be a Harvey Girl. While I'm glad things have changed, it's cool to see what it was like back then. At the Brownwood Harvey House you can see how the women lived.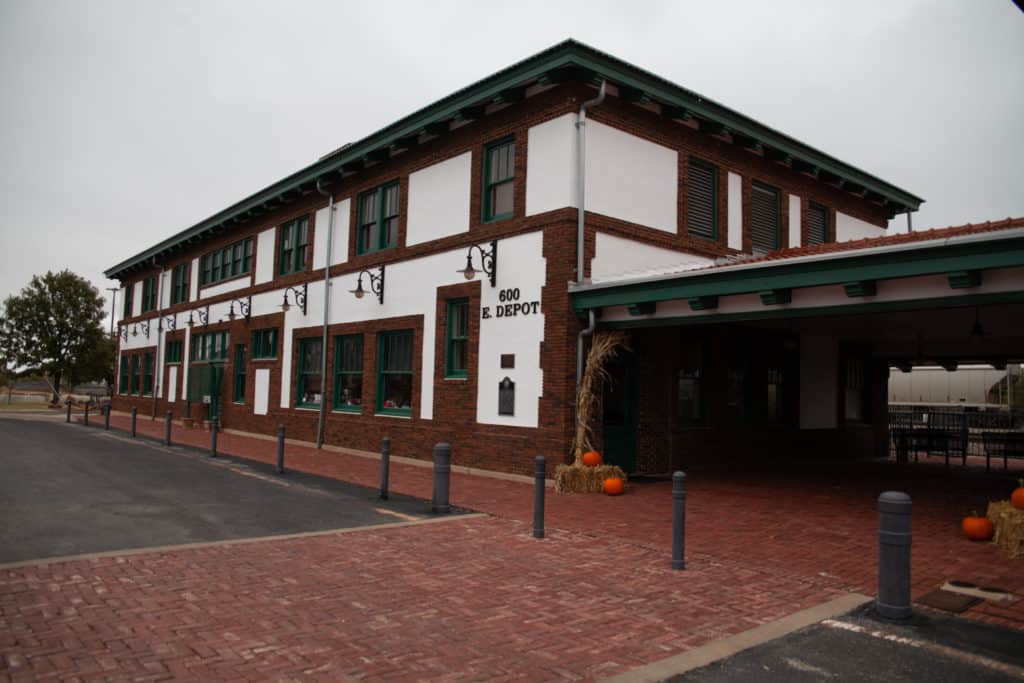 Check out Teddy's Brewery
Teddy's is one of the newest spots in Brownwood and it is a must visit spot! Named after Teddy, you'll see plenty of homage to him including several beers named after him. They brew their carefully crafted beers in house, and they have something for everyone from the beer enthusiast to the person who typically stays away from beer! The bartenders will help you find the perfect drink. Not to mention their space in general is just super cool!
Drink Wine in an Old Bus
Don't worry, Spirit of Texas serves wine inside their tasting room as well! The environment at Spirit of Texas is a lot of fun with funny signs outside, the I love you & wine so much mural, and the kind owners who will share all the wine knowledge with you! It's so nice to visit a place and have time to chat with the people who are part of making the wine you're drinking in front of you. They have a good mixture of sweet and dry wines.
Eat at the Turtle
No turtles involved here! Instead, the Turtle Restaurant is all about slow cooking to deliver the most flavor! My favorite was the honey butter pecan chicken which was the perfect mixture of sweet and savory. There really is some incredible food in Brownwood, Texas!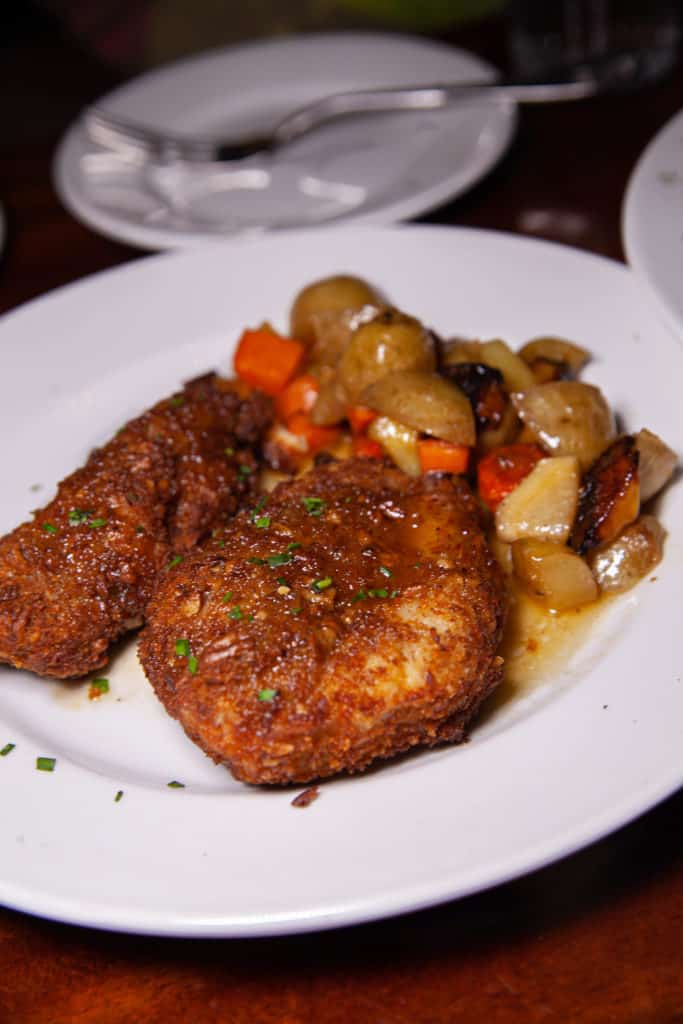 Hike Brownwood State Park
If you're looking for some more outdoorsy things to do in Brownwood, Texas, check out Lake Brownwood State Park with a large lake for fishing (with fishing equipment available for check out), swimming, boating, and more. You can bring food and enjoy the great weather with a picnic or go hiking on one of their short trails. With all of the beautiful water views, Lake Brownwood is good for picnics and relaxing.
Catch a Play
This 1920 theatre has been restored for the residents to enjoy local plays and movies in a beautiful historic theatre with all the 20s' charm. The Lyric Theatre has all kinds of happenings from plays, comedies, summer movies, fun events and more. Stay up to date with their schedule of events.
Enjoy Mexican Street Food
Mexican street food in the small town of Brownwood, Texas? Who would have known, but Tres Leches Bakery is serving up so many good dishes! Street tacos, conchas, menudo, breakfast burritos, and so much more. I could have eaten at Tres Leches every day! It was all so good.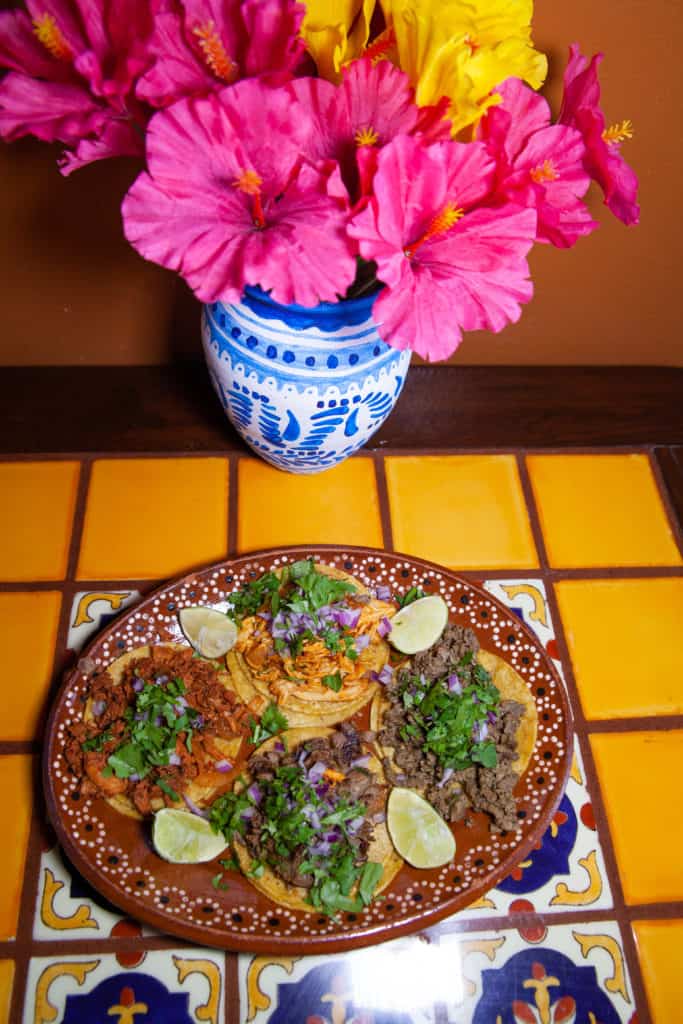 Try a Beer Float
The Pioneer Tap House is the hangout spot for locals where you can try all types of Texas craft beers and ciders. They have board games that you can check out, or you can just relax and strike up conversations with the locals. We ended up learning so many interesting things about the city and its culture. One interesting thing they have on the menu is a beer float where you can pair your favorite beer with a scoop of ice cream.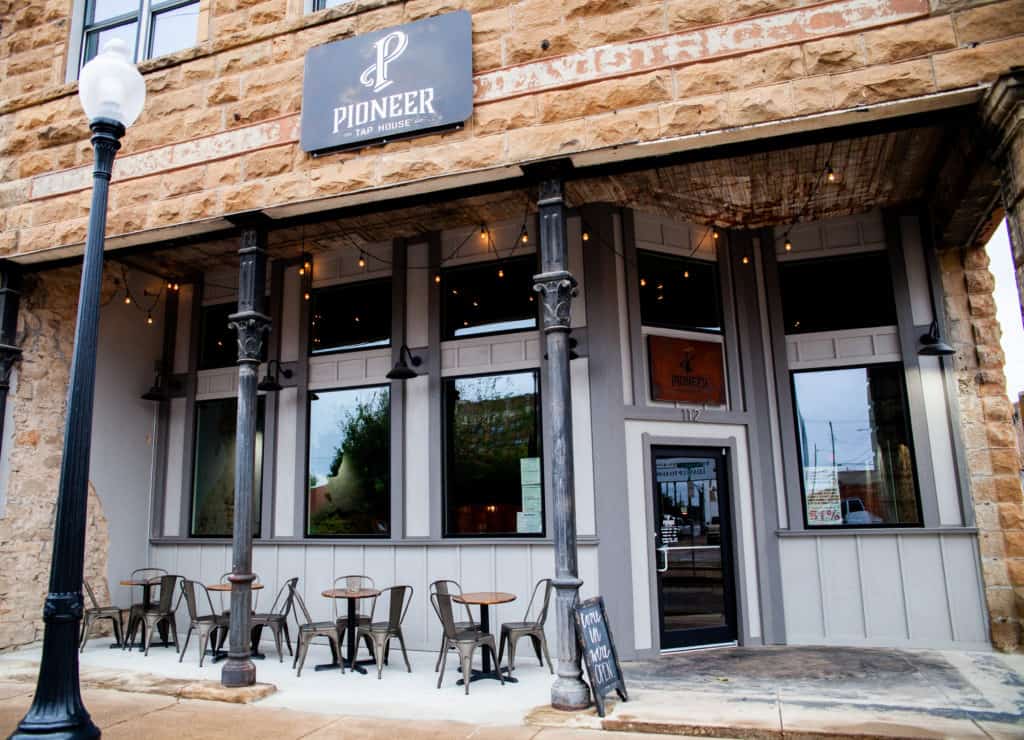 Sleep in a Cabin
At the Hideout Golf Club and Resort you can enjoy a relaxing evening in a tiny house cabin overlooking the golf club. We loved having our own cozy space with a kitchen to make our own food, but the highlight was the infinity style pool. Read all about our stay at the Hideout Golf Club and Resort.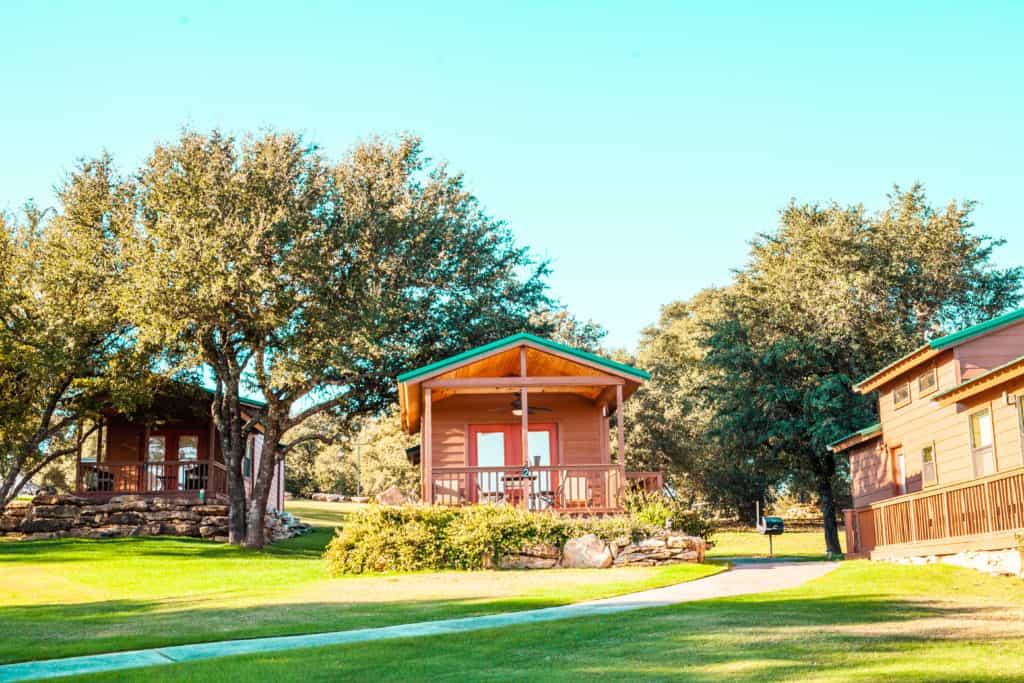 Relax in a Hot Tub
We had such a fabulous time at Star of Texas Bed and Breakfast with a little cabin nestled in the trees. We spent our evening relaxing in the hot tub, and in the morning, we had a decadent breakfast made by the owners. You can read more about our stay at the Star of Texas Bed and Breakfast.
Don't Forget Coffee
One of my favorite things to checkout are local coffee shops, and I loved that Common Grounds Coffeehouse and a cute little section to lounge, breakfast tacos for on the go, and plenty of coffee flavors and types for any coffee lover.
Things to Do in Brownwood, Texas: Final Thoughts
Brownwood, Texas is a small town with a lot of charm. Driving around you will see plenty of historic buildings that the town has been renovating and turning into local businesses. With a top brewery, plenty of cute spots to getaway, and great food, Brownwood, Texas makes for a fun small town Texas weekend getaway.
You can also checkout some other fun Texas weekend getaways: