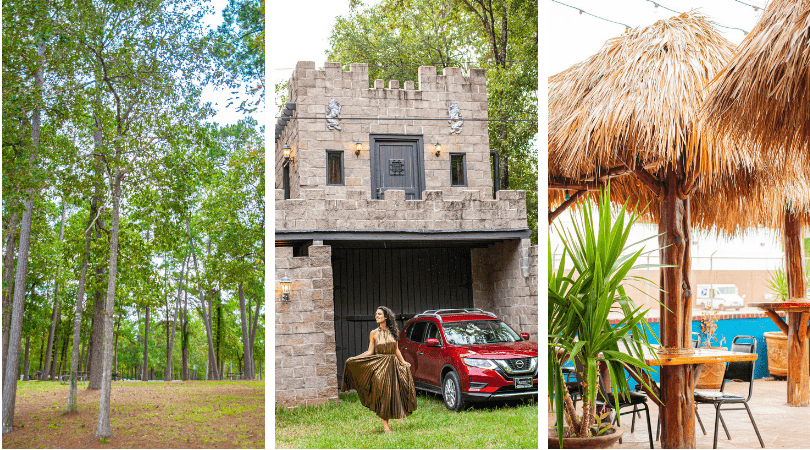 I originally came across Livingston while looking for fun getaways close to Houston. While doing my research, I came across a castle that you could sleep in, and after that I had to see if I could put together a full itinerary of things to do in Livingston TX. Turns out there are plenty of fun things to do in Livingston with all of the nature, walking around the town, and enjoying some of the local eats!
During our trip to Livingston and with all of the fun things to do, we loved having the Trophy Nissan Rogue! This compact rogue still provided all the space we needed for our road trip. And having the dual zone climate control ensured my husband and I could control the temperature to the way we each wanted. Even in the Fall, I was enjoying the heated seats. With all of our road trips, one thing that is important to me is safety. With an emergency rear break system and pro-pilot assist, we were happy to know that our SUV was looking out for us as well.
On top of that, I can rely on Trophy Nissan on the best deals for inspections (free), oil changes ($29.95), and additional services. Just mention My Curly Adventures and you can take advantage of that special as well!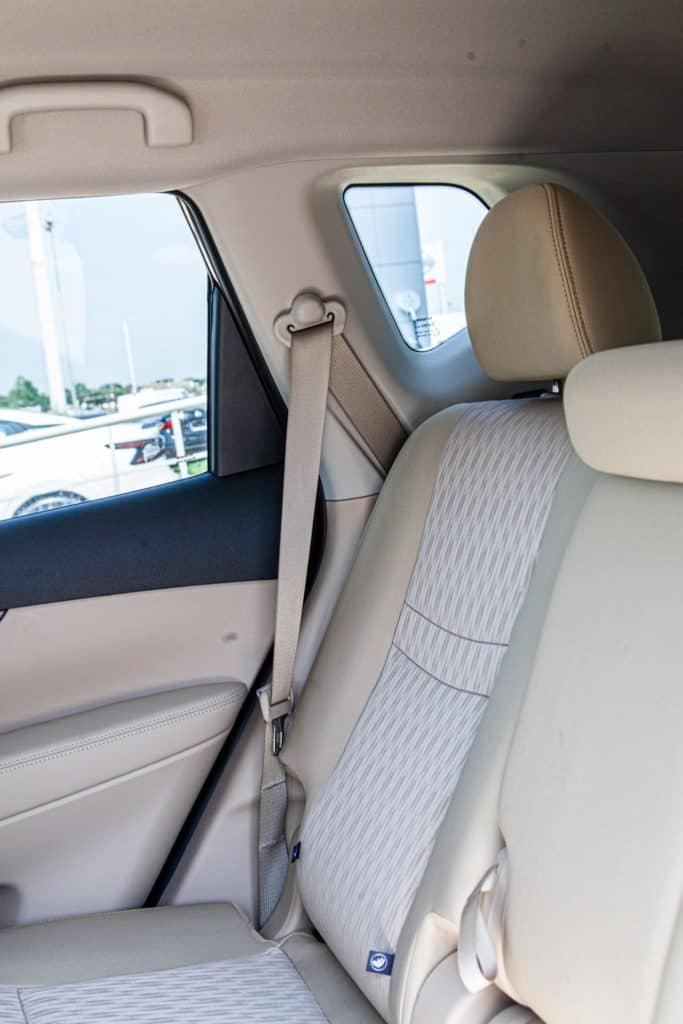 Sleep in a Castle
Who knew that you could sleep in a castle so close to Houston? This fantastic place was built after a couple who originally lived in Germany wanted to bring a German castle to Texas. This castle is tucked away in the trees and built to resemble one you would find in Germany. And I have to say that my red chariot (Trophy Nissan Rogue) looks pretty good next to the castle!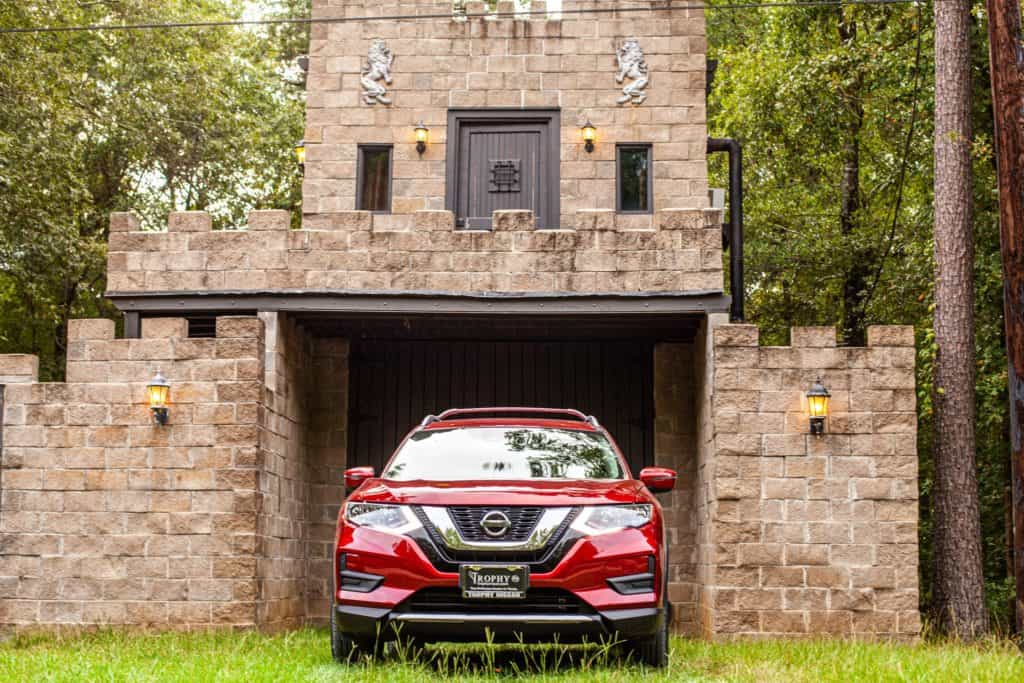 Visit Lake Livingston State Park
Lake Livingston State Park is an absolute gem! This beautiful park is great for a swim in the summer. We enjoyed all of the tall trees rising up and found it to be the perfect place to read a good book (or a copy of our 50 Texas Trips Under $50 magazine) with a hammock. They also have a digital checkout system so that you can go kayaking.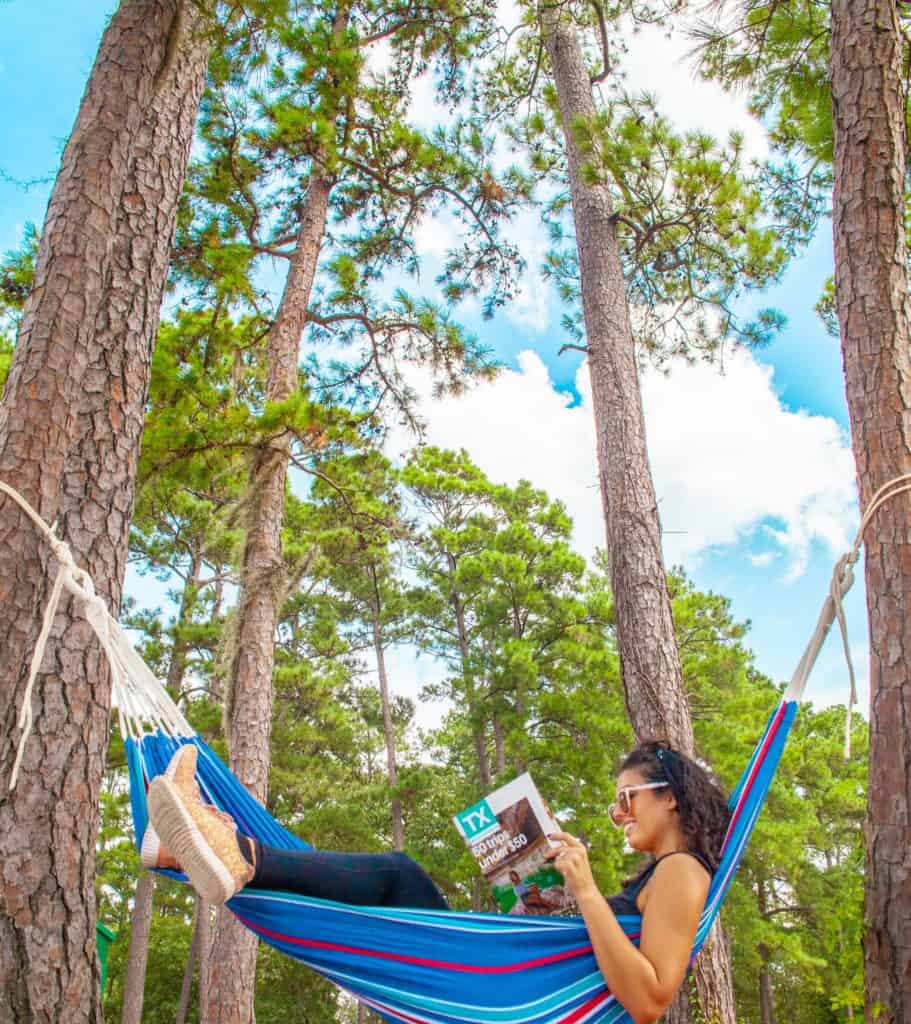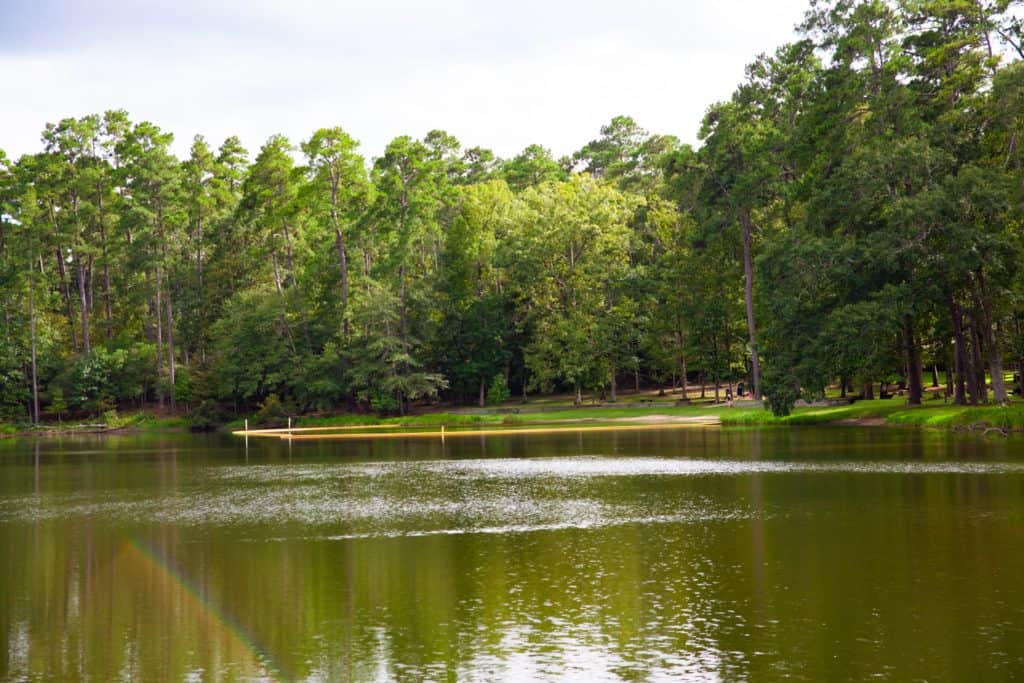 Stay on an Island
On Lake Livingston you can find Pine Island and enjoy a day there. You might have to rent a boat in order to get there, but then you get to enjoy having the place possibly all to yourselves and live your private island dreams.
Go for a Hike
Sam Houston National Forest makes up much of the area around Livingston and makes up miles of trails. You could spend days enjoying all the different hikes and wonders to be uncovered. One of our favorite hikes is at double lake where there is also a swimming spot, but every area is filled with beauty.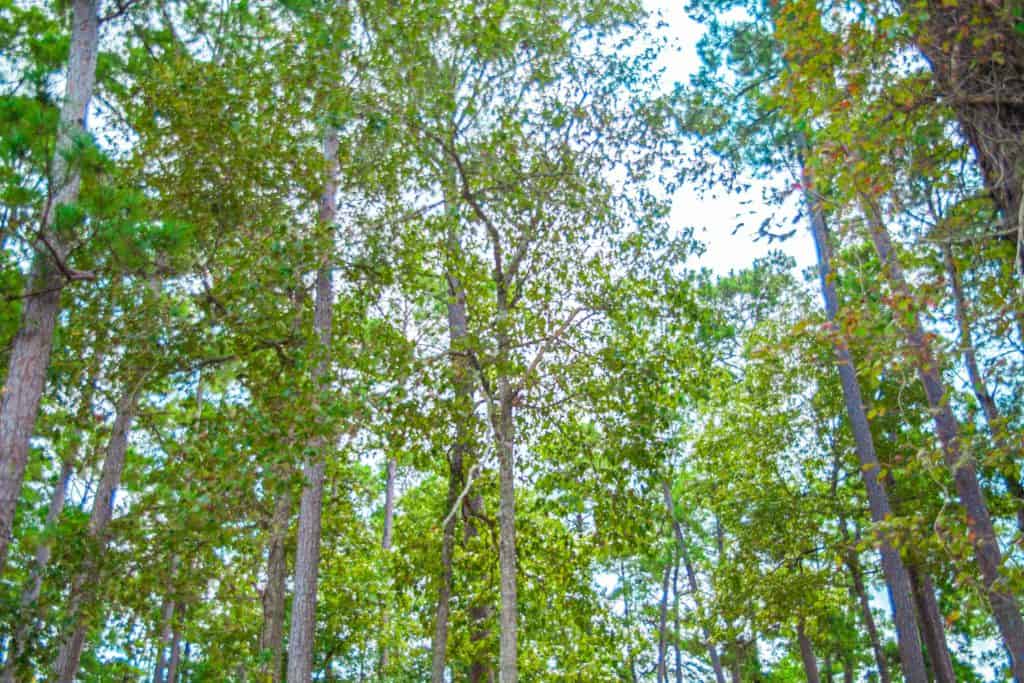 Get a Fun Pedicure
Everyone needs a little relaxation, especially with all that hiking. Check out the Premier Nail Bar where you can enjoy a little bit of pampering and something unique with their jello pedicures!
Check out Downtown Livingston
Livingston's downtown might be small, but there's plenty to see. We loved wandering through all the vintage shops where there were some pretty cool items to be found! We walked away with a few fun finds. Take a moment to view the old theatre. Although run down, I can only imagine the beauty it once held.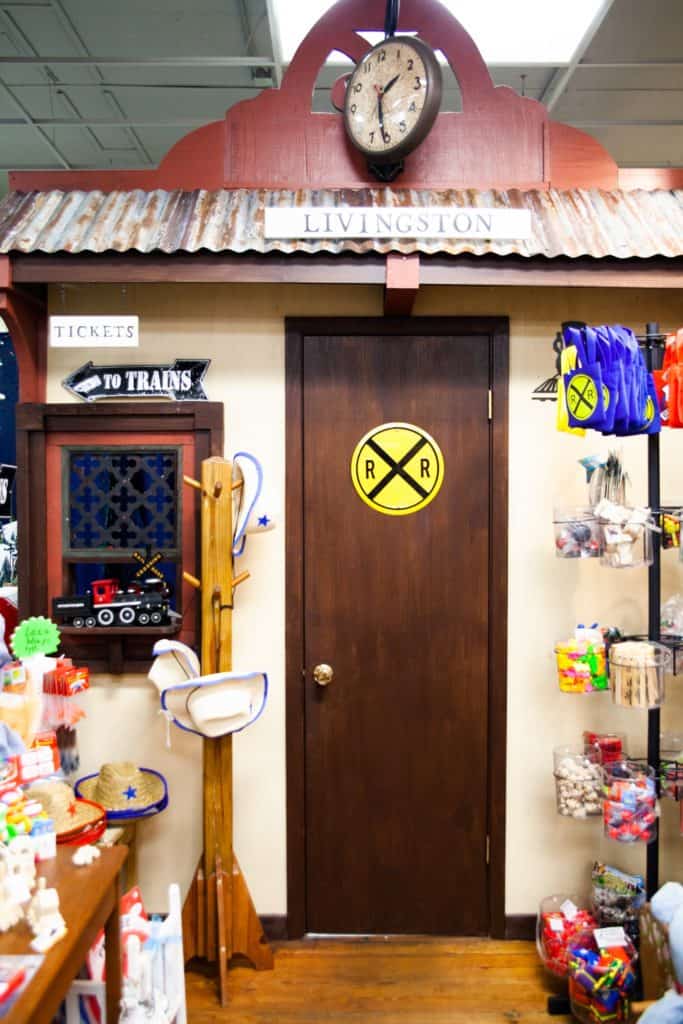 Grab a Margarita
For cheap margaritas on a fun patio with palapas, head out to Patron Grill. Grab some fajitas or queso flameado to go along with the drinks.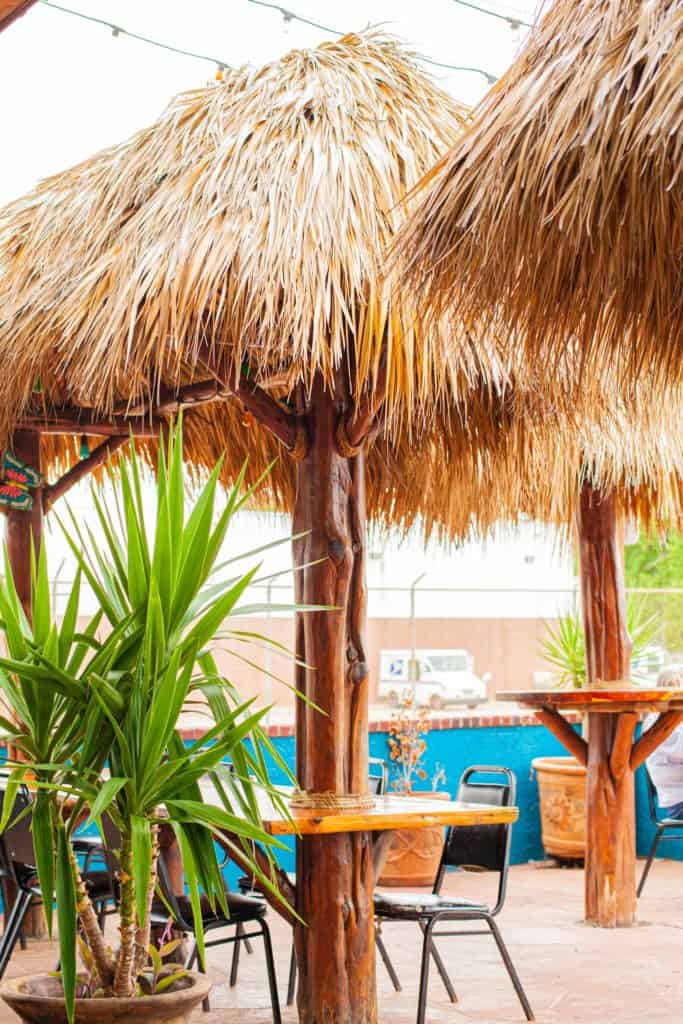 Visit the Honey Farm
Rudy's Honey is a great little place to stop by! In addition to regular honey, they have creamed honey, flavored honey, beeswax candles, and all sorts of honey themed goods.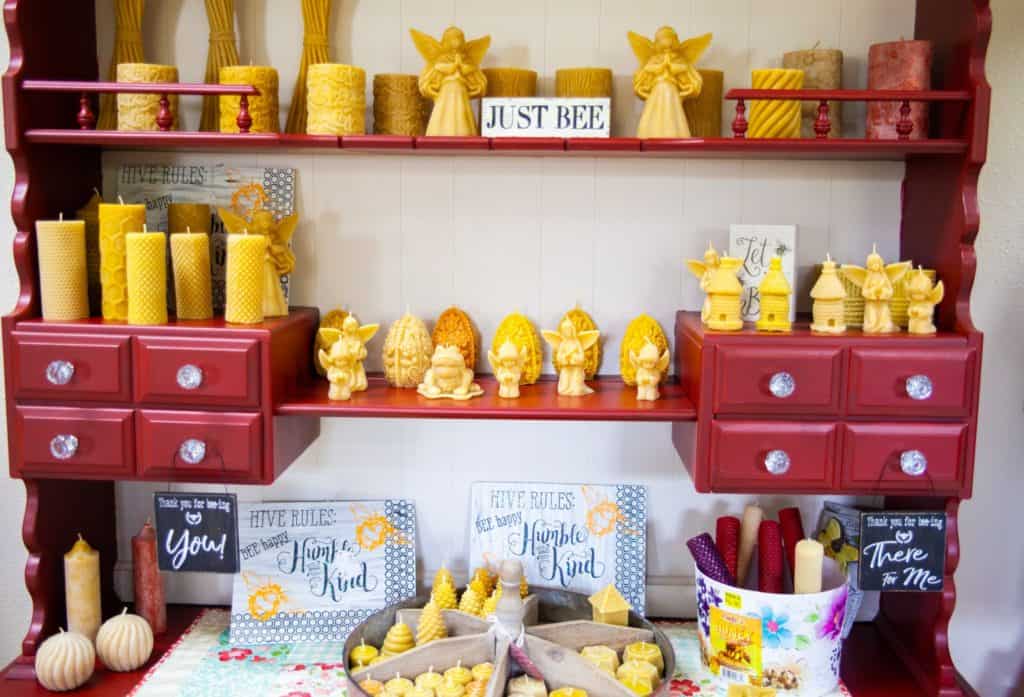 Check out this Eccentric BBQ Spot
Just walking into Hitch n Post Cafe is an experience. They have all sorts of random items laying around in a chaotic but artistic fashion! We loved having our BBQ while enjoying the strange décor.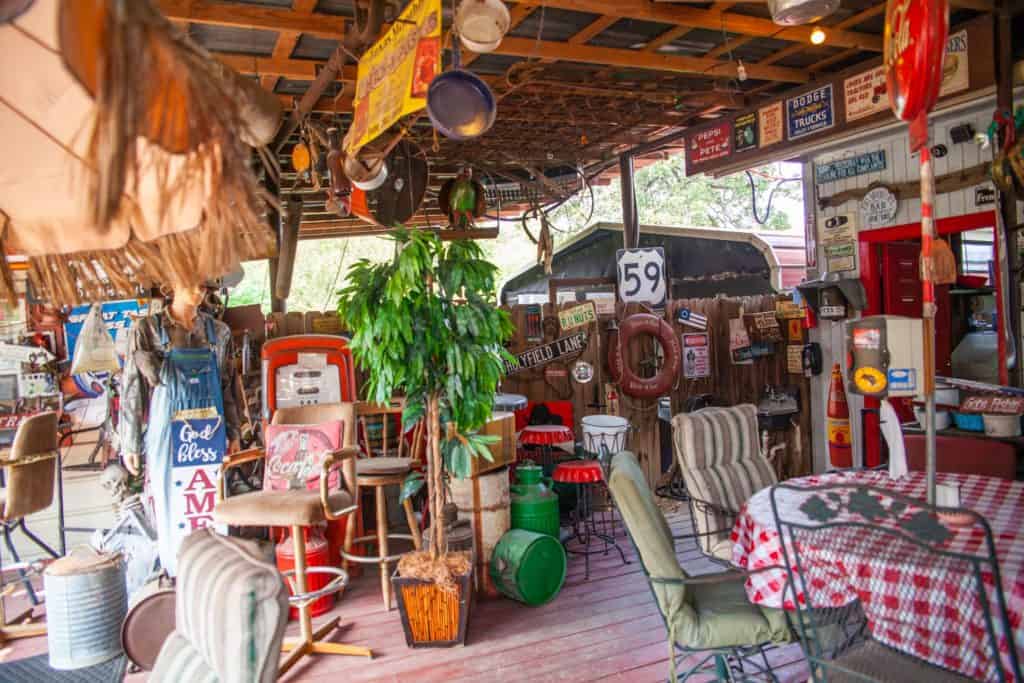 Explore Livingston History
The Polk County Historical Museum has quite a few artifacts full of history including facts I never new about women in society, instruments, and Native American history. They also have a train that you can check out as part of it.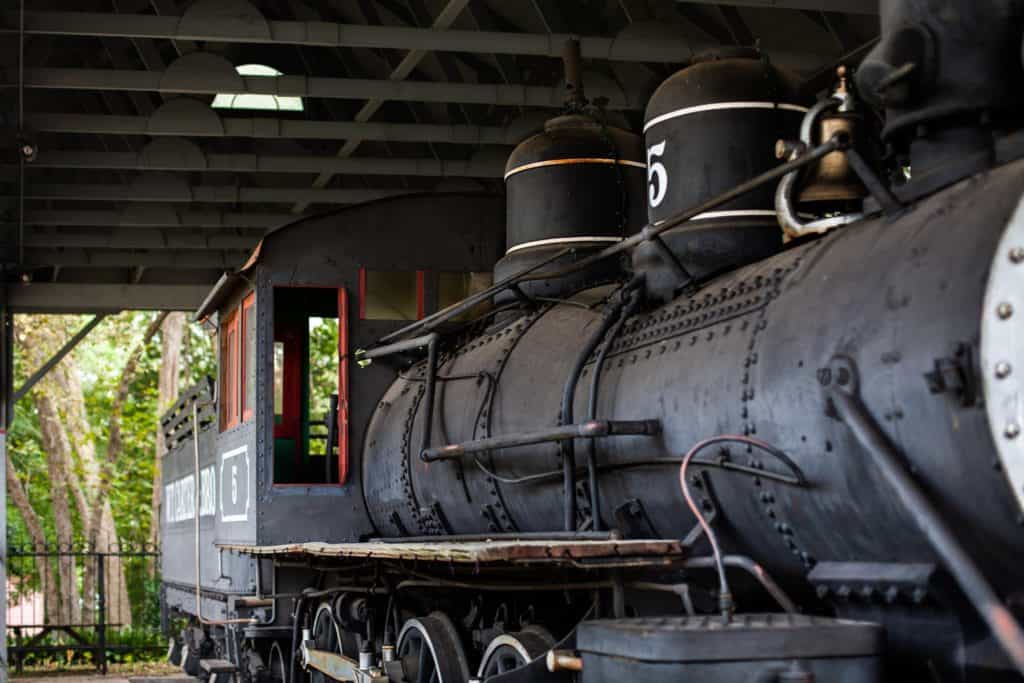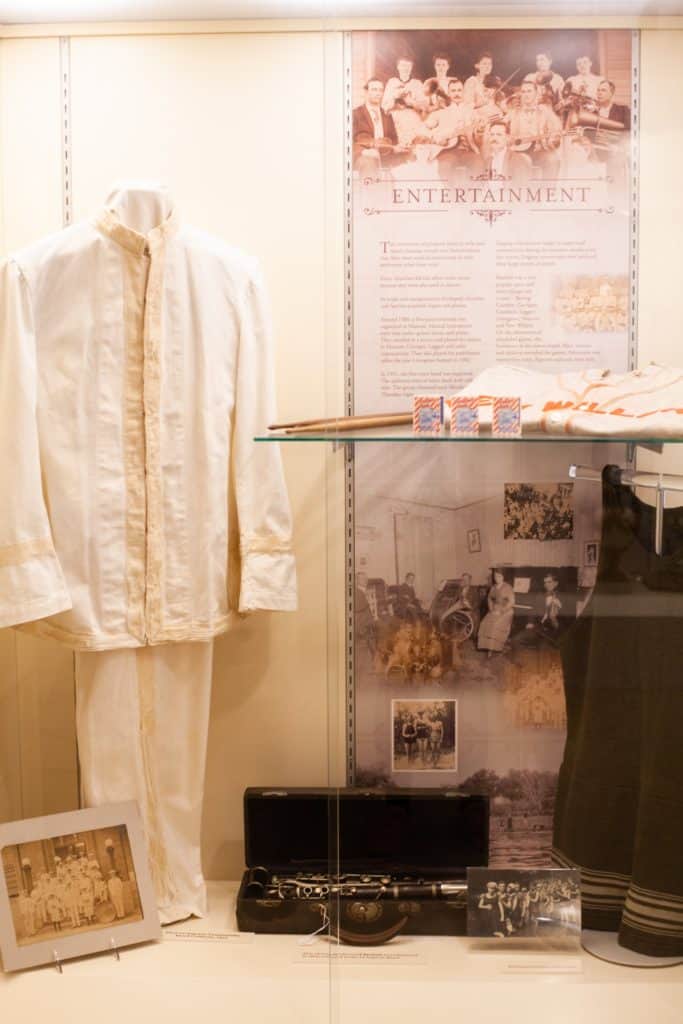 Eat Pretty Sushi
I'm always a fan of trying different kinds of sushi and loved the unique combinations at Sakura Sushi such as the heart shaped spicy tuna rolls and the sweet mango roll. Plus they add flowers and other decor to make beautiful sushi!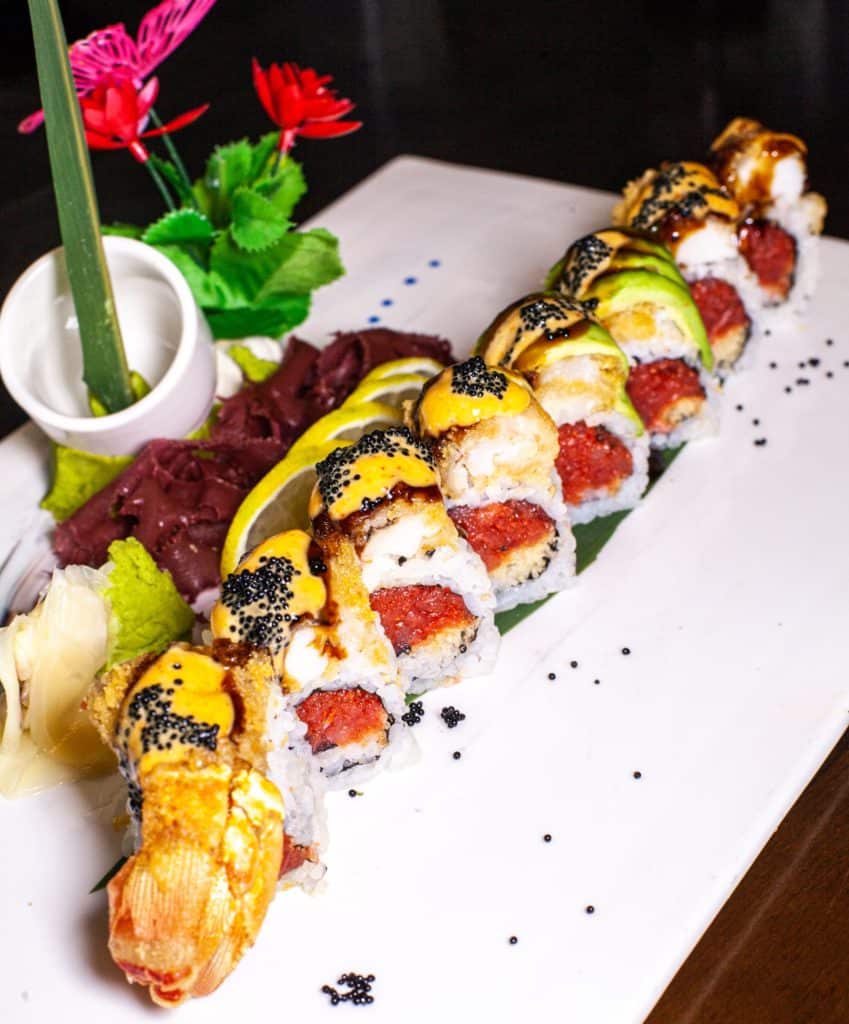 We loved how many things there were to do in Livingston and all of the nature around! In general, East Texas is a beautiful area with so much nature. If you're looking for more things to do in East Texas, check out some of the other suggestions below.
Jefferson: The bed & breakfast capital is also close to the famous Caddo Lake State Park.
Paris: With its own Eiffel Tower, this Texas town has some pretty unique offerings.
Beaumont: Get all of your Cajun cravings satisfied in this Cajun capital!