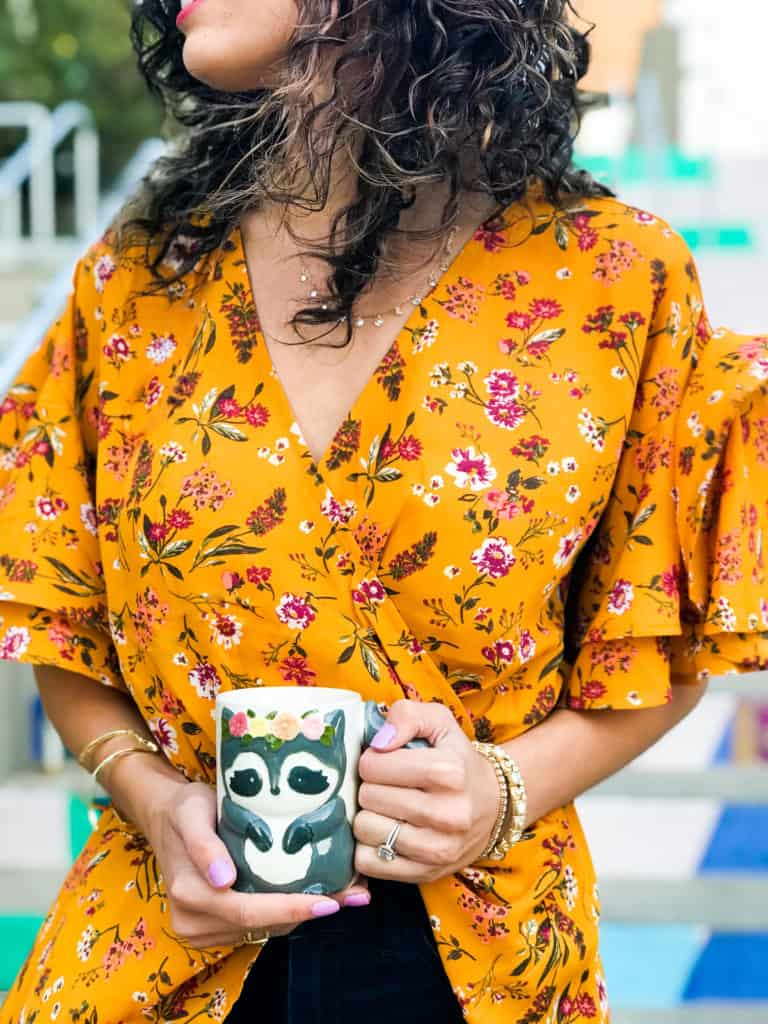 The whole Dallas-Fort Worth area consists of so many unique and fun towns that we don't always think about! On a recent visit to Allen, Texas I got to explore one of these cities that I didn't know much about, but quickly fell in love with. Many people may say what's there to do in Allen. Well… there's a lot! It's easy to spend an entire weekend in Allen and not get to do everything. With only one day I was only able to do a fraction of the things that I wanted to do.
I got to start my Allen trip with a visit to the Allen Premium Outlets. It's been a couple of years since I've been there and it's changed so much! When I went, they had just opened a whole new section that included the only Tory Burch outlet, Fossil, Express, Francesca's, Ralph Lauren, and the only Toms outlet in Texas. I had fun browsing discounted beauty products, clothing, and accessories.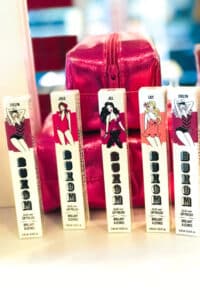 We started our day by enjoying Italia Express. Italian food at a great price and short wait time? Can't complain about that! We got to sample a spread of some of their top picks including spaghetti, Caesar salad, pizza, and more!
Afterwards we of course spent most of the day shopping! I loved that I could get my Kate Spade essentials at such a good price. When we there they had a sale for 60% + 20% off! I came across this cute bunny purse and at first I wasn't sure if I wanted to get it. Not because it wasn't adorable, but because it was so different. But life is too boring to wear boring clothes (or purses!) and I'm so glad I took the risk and got it because now I love having such a fun and funky purse that really stands out and makes a statement! Where else can you find a purse with a fluffy bunny tale? One of my goals for 2018 is to have a style that is more risky, but truly reflects how I want to dress.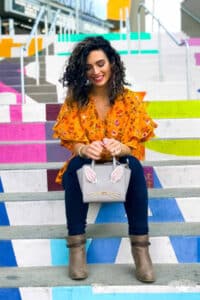 Another shop that I got some seriously great pieces from was Francesca's. I love their fun tops, great jewelry pieces, and funky décor. I didn't know I needed a raccoon coffee mug until I came across it.  It's just too cute to pass by! Is anyone else an avid animal coffee mug collector? I now have an otter, owl, and fox mug. I also bought two cute tops and two jewelry pieces!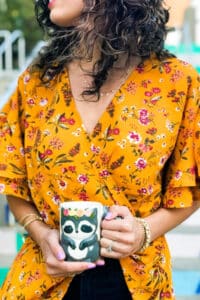 After I shopped until I could shop no more (just kidding! NOT possible), we went over to Pinstack. I thought bowling was boring, but that was before I went to Pinstack. First off, this is NOT a normal bowling alley which is immediately evident by the quality of the food. This is some serious gourmet food. We feasted on mac and cheese balls, brisket sliders, gourmet cheeses, fish tacos, and mini chicken and waffles. If you are a chicken and waffles fan, I cannot brag about those enough. These were the best I ever had. They had the perfect mixture of sweet, salty, and a little spicy. I could see this place as a fun new brunch spot. Is brunch and bowling a thing?
And the bar! Top shelf drinks and specialty cocktails! I had an apple cider margarita that I never knew was a thing, but was so delicious.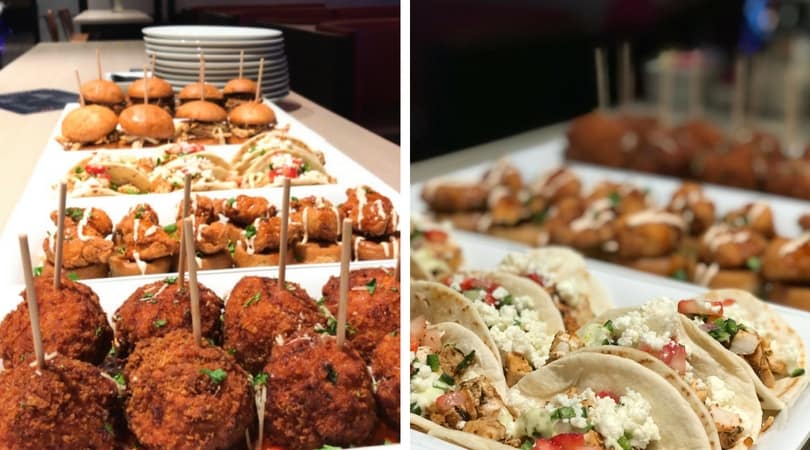 On top of bowling there were so many other fun activities for those of us who are not so talented at bowling (I managed to roll into the gutters almost every time. Eek!). They have an arcade with at least 60 full sized games including the classics and a large selection of new ones. Additionally, they had a high ropes course, bumper cars, a rock climbing wall, a laser maze, and laser tag. Maybe I'm still a kid, but this just sounds like the perfect place to me. Then again, I think laser tag is still so much fun.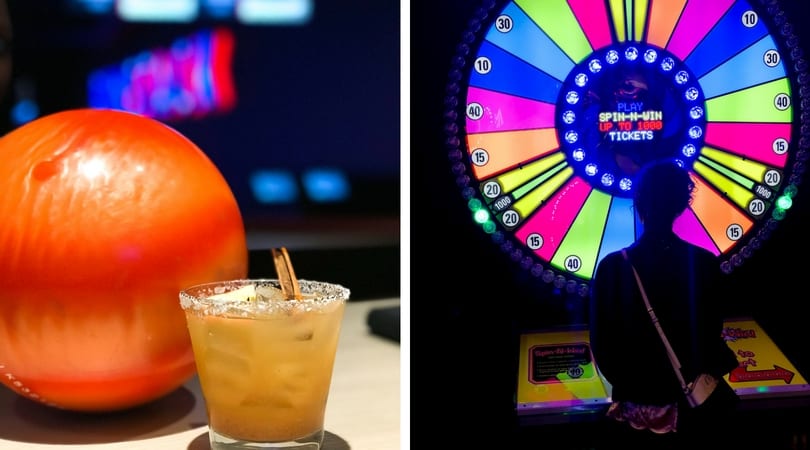 Between these two things, my day flew by, but I had the chance to visit the people at Allen Convention & Visitors Bureau and they shared so many other things that I want to visit. Watters Creek at Montgomery Farms is another fun shopping area that has some beautiful Christmas light displays right now! Allen is also known for their gorgeous outdoor parks like the Allen Old Stone Dam! I can't wait for it to get warm because Hydrous at Allen Station offers wakeboarding where you're pulled by a cable across the water.
Where to Stay in Allen
*This post was sponsored by Allen Convention & Visitors Bureau and Allen Premium Outlets. All opinions are my own. www.visitallentexas.com