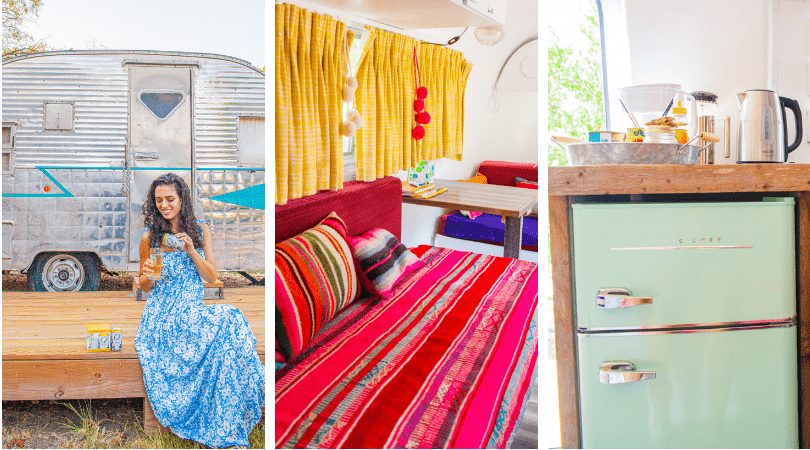 If you're looking to unwind, getaway, and have a unique experience, head on out to the small town of Hico, TX. At Off the Vine RV Park you will find airstreams of all different colors and themes for the perfect affordable vacation in Central Texas! This gem has everything you need, and the owners put so many little details to make this stay one of a kind! You can book through Hipcamp to get also get an additional $10 off.
Our Experience at Off the Vine RV Park
Off The Vine was an experience like no other! I opted to rent Maria because of the vibrant decor and was even more blown away when I stepped inside. No detail was missed from the little blue fridge, the local chocolates left on our table, and even some wine tasting passes! We had everything we needed to enjoy our stay here. I thought it was fun that there was even a small bathtub in ours!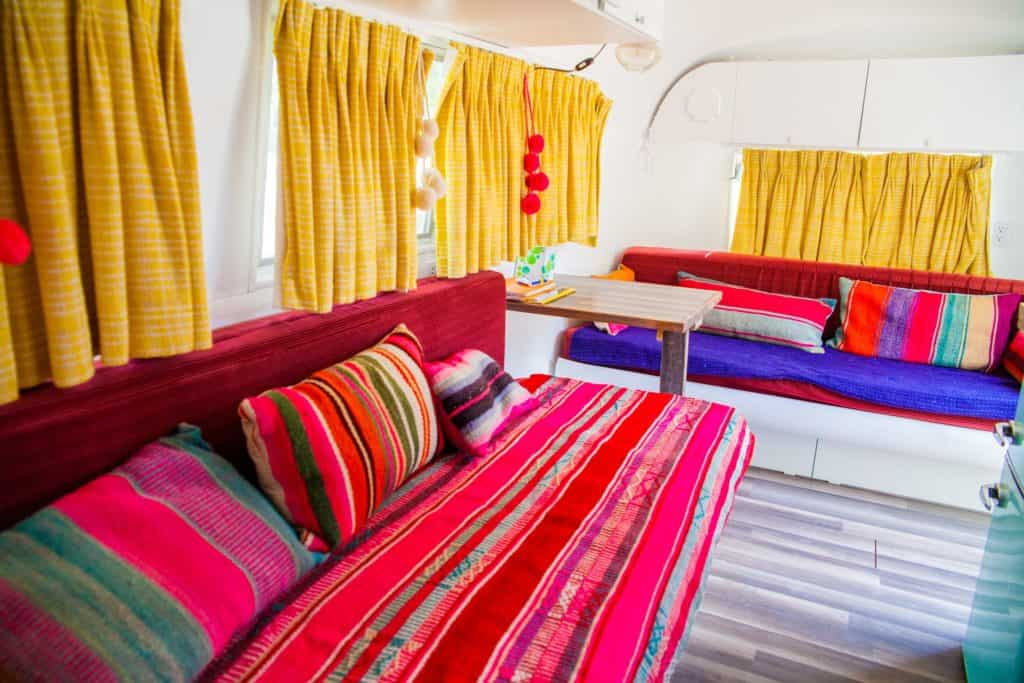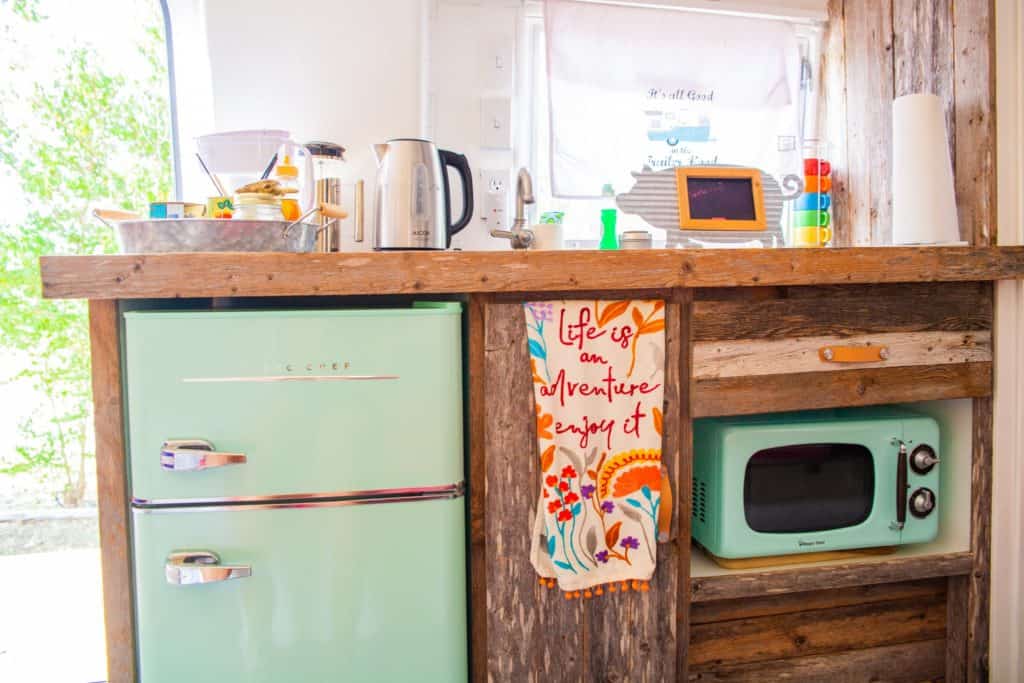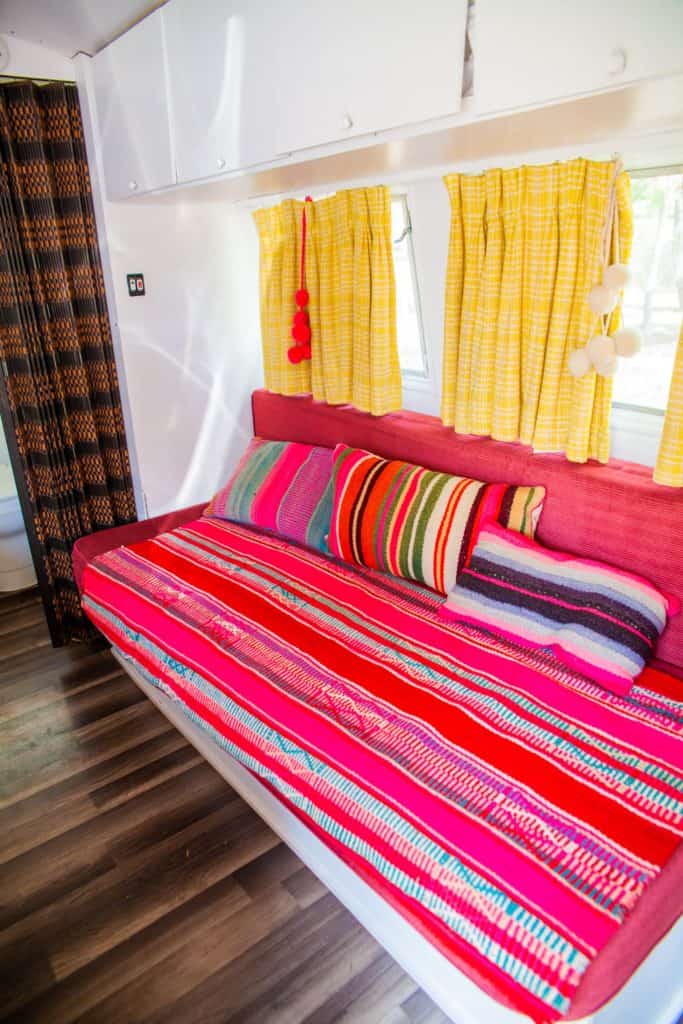 The fun thing about Off The Vine RV Park is that because each trailer is so different, you can come back multiple times for a different getaway each time! And the owners are always expanding and adding new things to make it fun. During some weekends, they have community events where people can go out to the community area and enjoy wine and s'mores as well.
Plus you can explore some fun activities nearby, such as the quaint town of Hico, or all of the adventure and fun in Glen Rose.