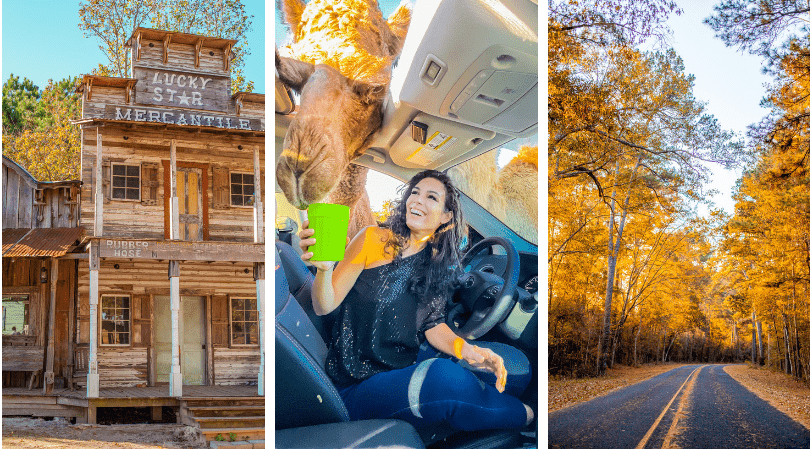 Thank you Trophy Nissan for making posts like this possible. As always, all opinions are my own.
Grapeland is a small town in East Texas with plenty of fun and adventure for those looking for a quick getaway. We initially found Grapeland during a trip to Palestine. While looking up things to do there, we found Grapeland and discovered there were so many things to do in Grapeland as well, so we planned a trip back to East Texas just to discover this town! Grapeland may be small, but it has some exciting things to do. You can make a day trip out of it or make it into a full trip by checking some of the other areas in East Texas.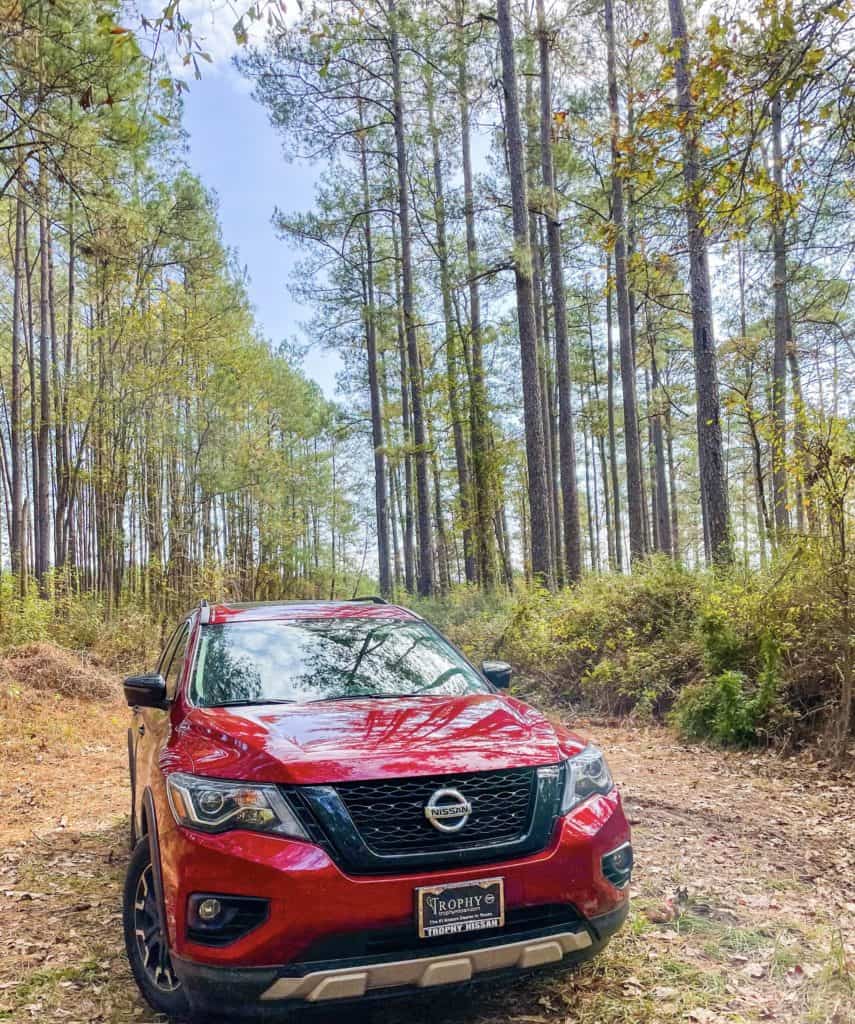 We took the Trophy Nissan for our trip to Grapeland, and it was perfect for out East Texas adventure. We had all of the space for packing a cooler and everything we needed for our outdoor adventures. Apple Car Play and the latest safety controls kept our ride smooth! The bold color was another added benefit!
As part of our partnership, Trophy Nissan has also come to provide some of the best deals in service. If you're in the DFW area and heading out on a road trip, you can reach out to them for a free road trip checkup or a oil change for $29.95. Just tell them MyCurlyAdventures sent you.
Visit the State Park
Mission Tejas State Park is a beautiful place to visit in Grapeland with over 8 miles of trails and beautiful pine trees. You'll find a historic mission representation and a little creek to go fishing along. Part of the hiking trails include a section that goes along the old Camino Real. If you want to stay overnight, they have camping available as well.
<.center>
Go on a Safari
We have several of these drive through safaris in Texas, but I enjoyed Grapeland Safari for being simple and just as exciting. Here you'll see deer, camels, zebras, longhorns, and other animals. The staff gives you a cup of food and it's pretty affordable to purchase extras. I've gotta say that the Trophy Nissan Pathfinder with the sunroof made for the perfect place to feed the camels. It was pretty amusing seeing them come through the roof!
What's different about this safari is that it's essentially an open field where you can drive around to the different animals. I enjoyed this because it meant that rather than getting stuck behind a long line of cars or feeling like you couldn't stay in a spot long enough because you didn't want to hold up the line, you can stay for as long or as little as you like. We didn't much time hanging out with the ostriches but spent quite a bit of time feeding the camels and zebras!
See a Replica of a Small Town
Salmon Lake Park is a fun destination year round. They're known for some of the big festivals they put on, but on any given day, you can go in and explore their site. They have a lake for swimming with a large waterslide!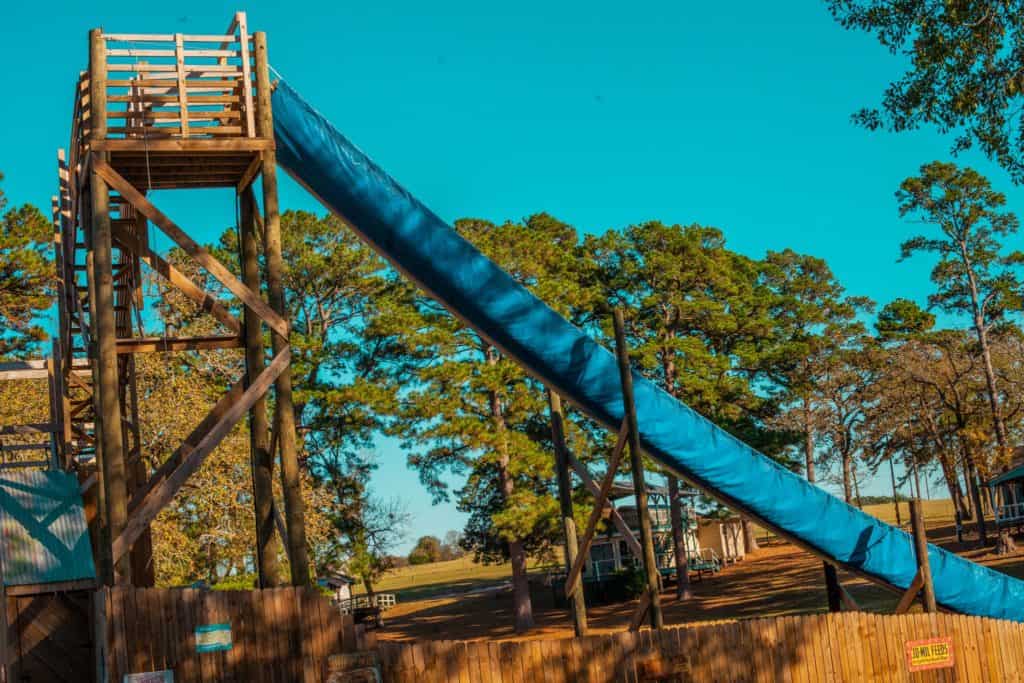 For me one of the cool draws was the historic town replica! They had a saloon, an old hotel, and all sorts of fun buildings.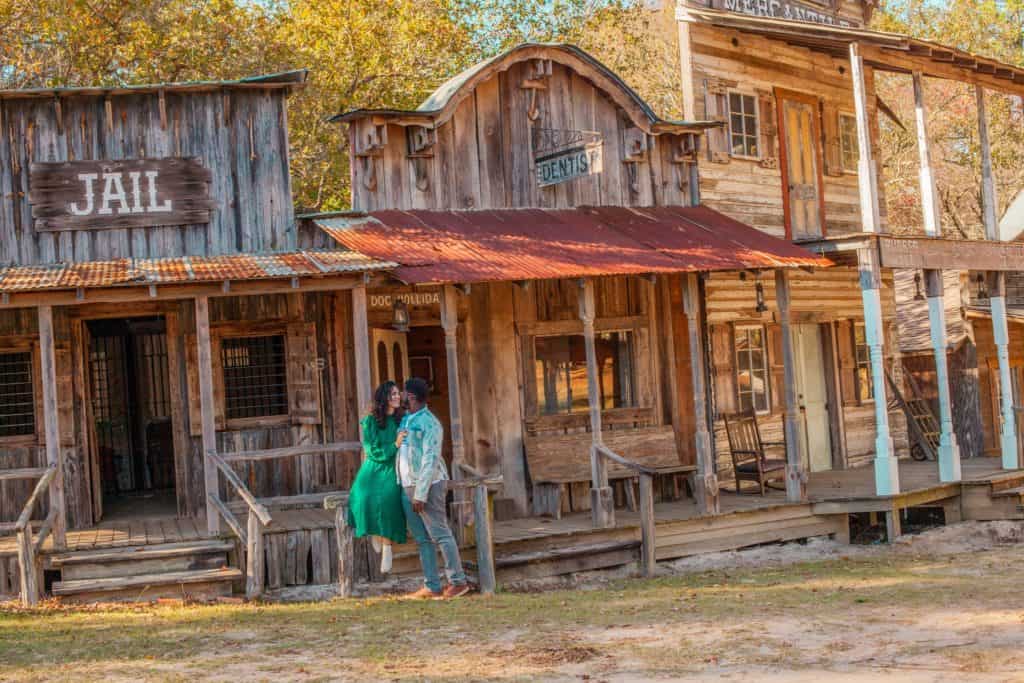 Things to Do Near Grapeland TX
While Grapeland itself is fairly small, that doesn't mean there aren't plenty of things to do close to Grapeland if you want to add more excitement to your trip.
Ride the Texas State Railroad
The Texas State Railroad is a bucket list must! They'll take you through the Piney Woods, and they even have different tours. We loved the wine in the pines, but they also have the famous polar express, and other fun trips.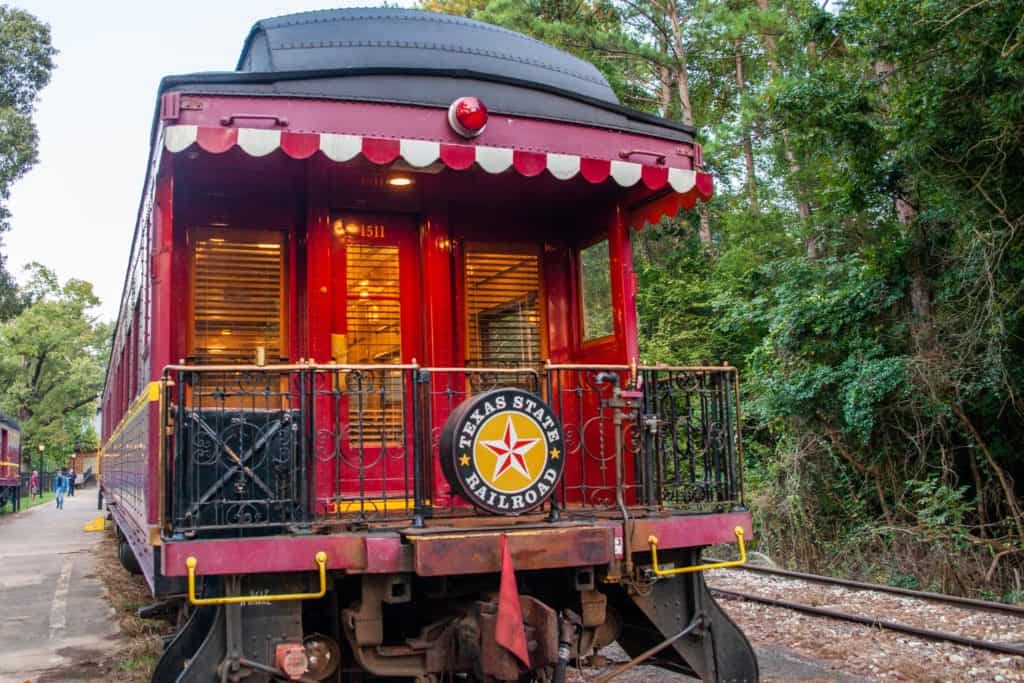 Explore All of the Fun Things to Do in Palestine
Not too far from Grapeland is the town of Palestine. Here you'll find all sorts of fun things to do including seeing a waterfall, visiting a fairytale garden, going on a fun foodie tour, and more. Read about all of the fun things to do in Palestine, TX.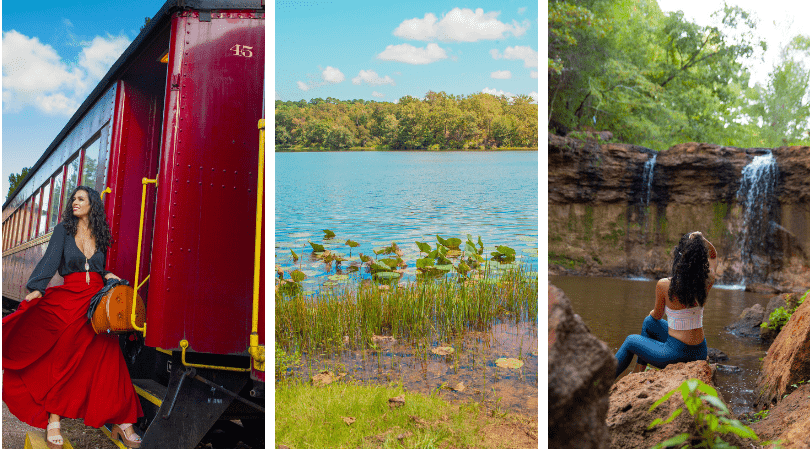 Make a Day Trip to Huntsville
Just a little over an hour away from Grapeland is the town of Huntsville. It's funky, it's fun, and it's unexpected. Nowhere else will you find a house shaped boot and Caribbean blue waters to go swimming in. It's definitely not what I expected from an East Texas town, but we found a lot there. Read about all of the fun things to do in Huntsville, TX.
Make a Day Trip to Livingston
Livingston is a little further than Grapeland, but another great town to add on if you have a little road trip and you're trying to add on several destinations. Plus, when you have a castle you can stay in, Livingston definitely makes it worth the drive! Read about all of the fun things to do in Livingston, TX.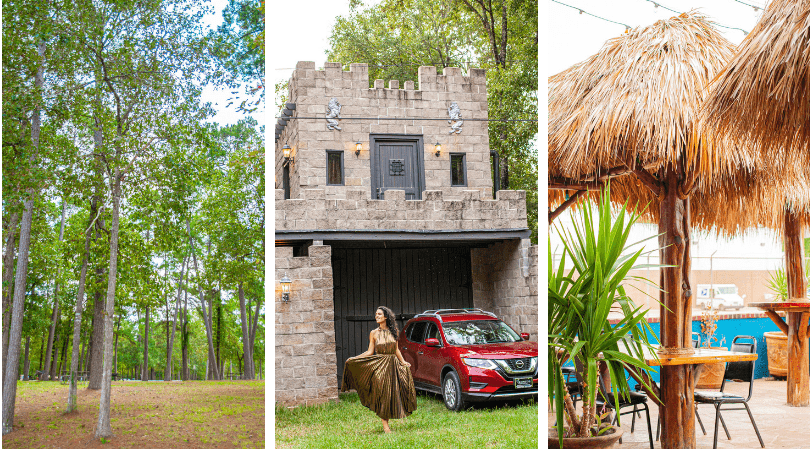 Things to Do in Grapeland TX: Final Thoughts
I think Grapeland is pretty great! There are enough things to do in town if you want to make a day trip out of it or stay overnight and go camping. It's also wonderful because it's close to other towns that make for great getaways so you can combine them all together for a fun East Texas road trip. Even if you're just passing by Grapeland for a few hours, it's great for a stop to explore the fun things to do!