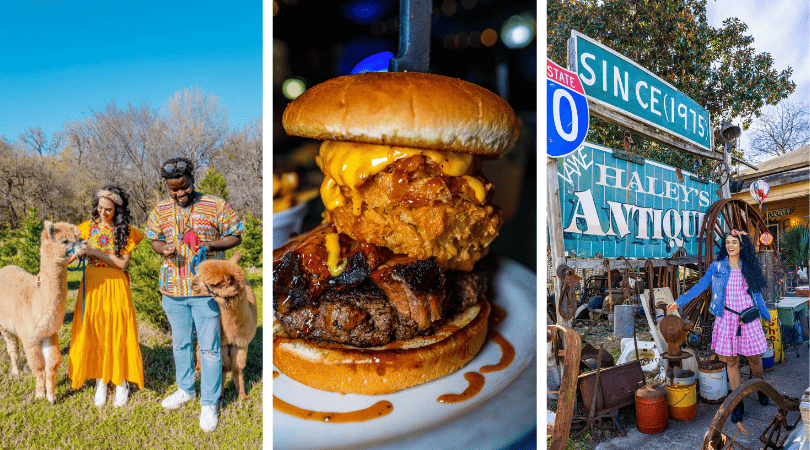 Looking for the best day trip destinations from Dallas? Sometimes, full weekend trips just aren't possible. The best way to tackle this conundrum when you're in need of a getaway is finding what's nearby. Texas is big, so it's the perfect state to get out of town without going too far while still feeling like you've finally escaped.
Within a four-hour drive of Dallas lies an abundance of unexplored gems ready to be discovered. From quaint, small towns brimming with history to thrilling adventures in nature and luxury resorts that offer an escape from the everyday, there's something for everyone.
We've curated this list of the best road trips with each boasting unique attractions and activities that promise unforgettable experiences. And remember, sometimes you don't have to travel far for adventure — check out our extended list of even more fun-filled day trips right here in Dallas!
No matter what your interests are, these day trips near Dallas will surely provide plenty of inspiration for your next getaway. Gather your gear and prepare to discover all the Lone Star State has in store!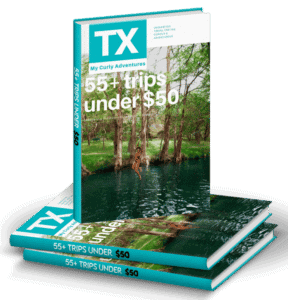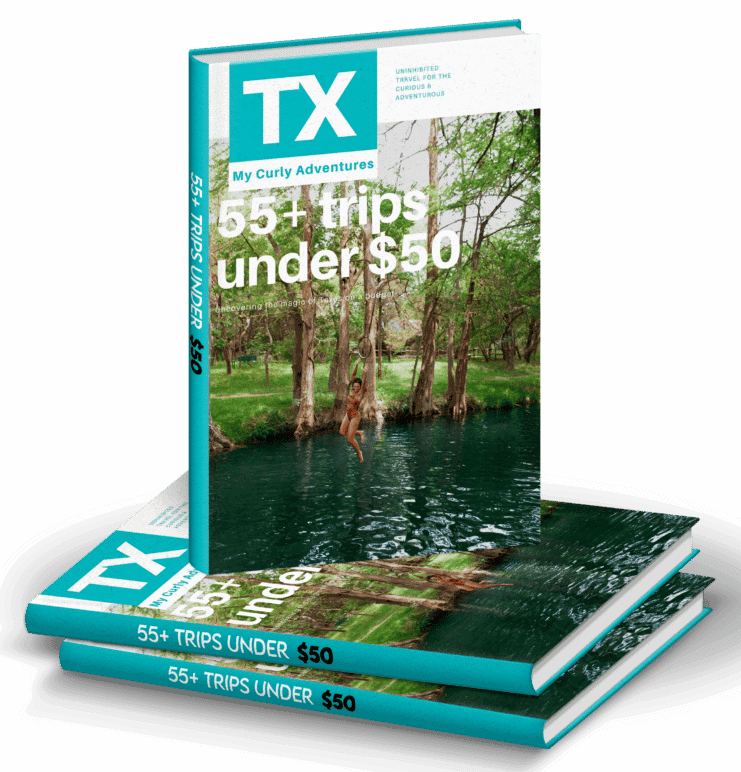 With our latest edition of our Texas Travel Guide, you can take an exciting vacation every weekend without breaking the bank and still have more to do! And in just one trip, the guide pays for itself! You'll be amazed at all the hidden gems, international influence, and wacky attractions you'll find all over Texas!
Not ready to purchase quite yet? We wanted to make this guide as accessible as possible, so we've shared our 1st edition of our guide, 50 Texas Trips Under $50. Click the button below to get yours for FREE!
Places to Visit in North Texas
Fort Worth (40 minutes)
If you're looking for some great Dallas day trips, Fort Worth is less than an hour's drive from Dallas and offers a unique blend of modern attractions and historic charm. The city, which is often considered the twin sister of Dallas, boasts a more relaxed, laid-back atmosphere compared to Dallas' more high-energy vibe. A visit to this city will reveal numerous fun things to do – whether you're interested in the arts, history or outdoor activities.
For art lovers, there are plenty of galleries and museums to explore in the Cultural District including the renowned Modern Art Museum.
The Fort Worth Zoo makes for an exciting day out on its own; it's perfect if you want to watch animals in their habitats and learn all about exotic species from around the world. If speed and thrills excite you more, then make sure to visit the famous Texas Motor Speedway that draws race fans from all across the country.
History buffs can take a step back in time in the Fort Worth Stockyards National Historic District, experience authentic cowboy culture at Billy Bob's Texas, witness live rodeo events at Cowtown Coliseum, or learn about the Wild West at the Western Heritage Museum. You also have an opportunity to see the twice-daily cattle drive (11am and 4:30pm) when you take part in Fort Worth Herd.
By the time you leave, you'll finally understand why Fort Worth proudly bears the nickname "Cowtown." And that's not all! Fort Worth has dozens of different activities for more easy day trips near Dallas. Check out our list of over 100 things to do in Fort Worth for more!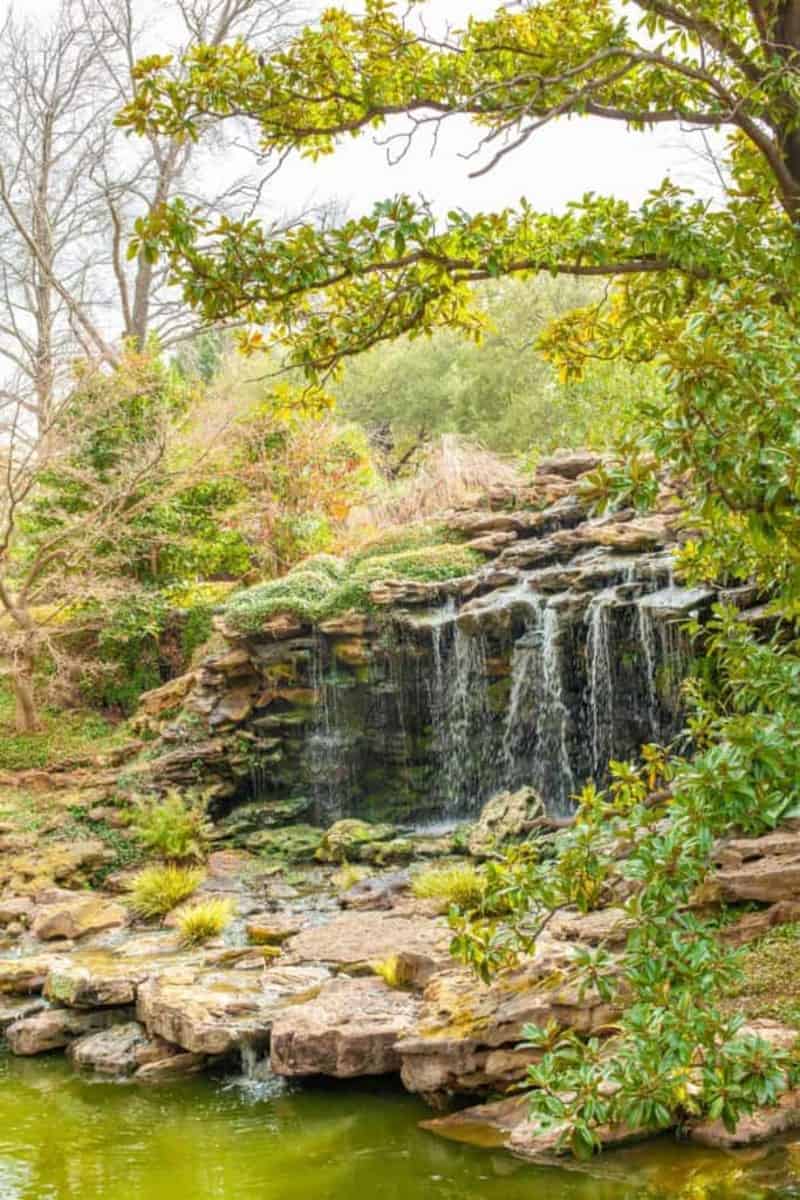 Ennis (40 minutes)
Located less than an hour southeast of Dallas, Ennis is perfect for those who enjoy outdoor activities and historic downtown squares.
The best time to visit Ennis is in the spring, especially during their annual Bluebonnet Trails Festival when Ennis becomes a sea of blue. This event attracts visitors far and wide to marvel at Texas' state flower in full bloom across 40 miles of mapped Bluebonnet Trails — one of the oldest such trails known in the Lone Star State! You can spend your day snapping photos of these beautiful flowers or take part in various fun-filled activities.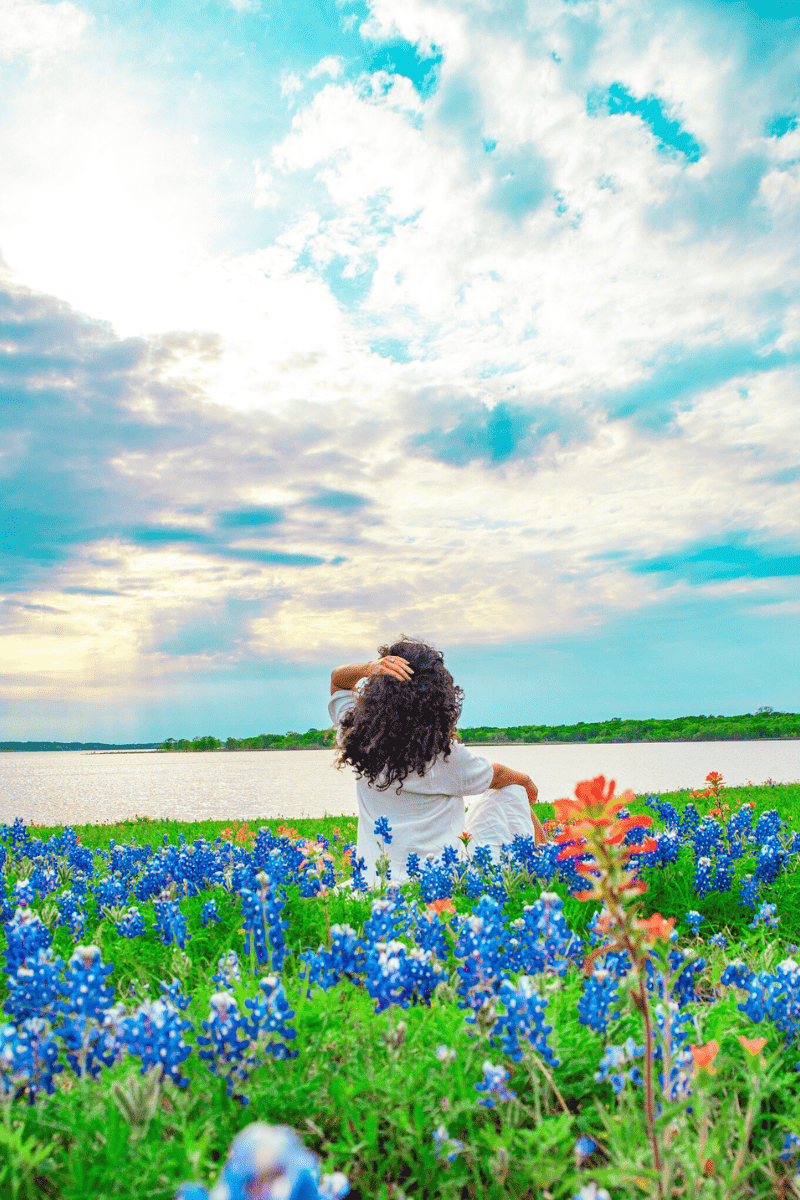 The historic downtown Ennis is another must-visit spot! With its unique boutiques, antique shops, and delightful eateries serving delicious local cuisine – there's something to match any preference!
If you're into auto racing or just want to try something new, then visit the Texas Motorplex, which offers thrilling drag races throughout the year.
Besides all these attractions, what makes Ennis special is its vibrant Czech heritage — best experienced through their Polka Festival and traditional foods like Kolaches at the local bakeries in town.
For more details about things to do while visiting Ennis, check out our blog, "Things to Do in Ennis."
Denton (45 minutes)
Denton is one of the best places for those fascinated by art and the peculiar. It's a vibrant city full of cultural and historical attractions. Known for its thriving music scene, the city offers live music and performances across a variety of venues every weekend. Historic downtown Denton is anchored by the iconic Courthouse-on-the-Square Museum, a hub for local businesses and events.
With a plethora of restaurants, breweries, and shops to explore, you'll never run out of things to do in Denton (click here to read the full list). Don't miss out on the Denton Firefighters' Museum and the Bayless-Selby House Museum for a slice of the city's history, or making friends with some cute alpacas at TX-Ture Farm a short drive from Denton in Aubrey.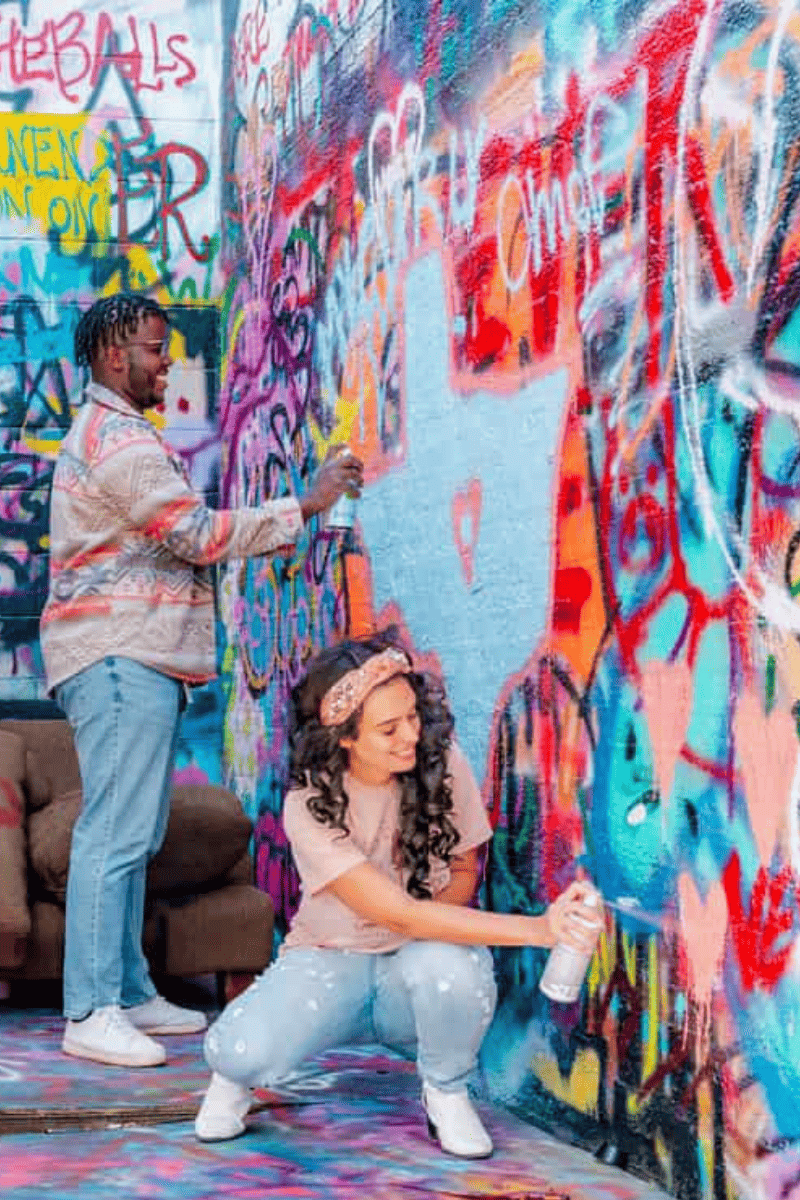 Weatherford (1 hour)
Weatherford is a great place for nature enthusiasts! Explore the Chandor Gardens and Clark Gardens Botanical Park, where you'll find stunning flowers blooming all year long and tranquil walking paths.
Those interested in local history will enjoy a visit to the Doss Heritage and Culture Center, which offers insight into Parker County's past. For a more relaxed experience, visitors can spend an afternoon at Holland Lake Park taking in the serene views and engaging in outdoor activities.
Weatherford is also home to the Parker County Courthouse, a historic building that is worth a visit. And for those seeking adventure, there are several outdoor exhibits including the Semper Fi Garden, Vietnam Memorial Garden, Contemplation Garden, Meditation Garden, and Rock Creek Trail, all within the city limits. Check out our full list of things to do in Weatherford for more ideas!