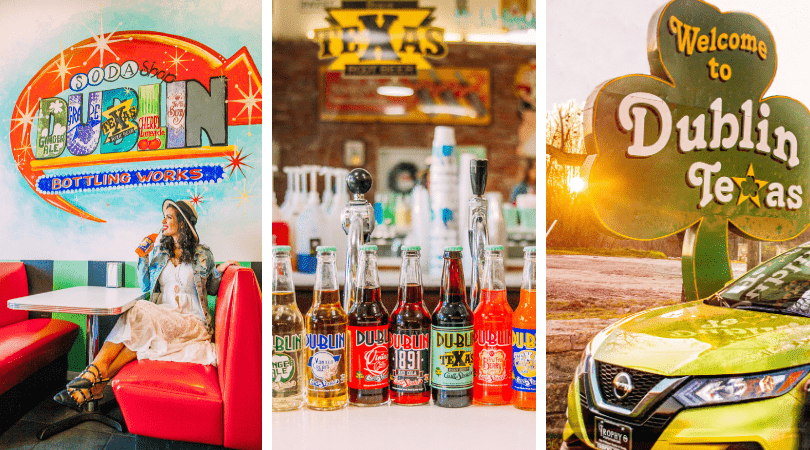 When most people think of traveling to Dublin, they think of traveling to Ireland. Me. I think of Dublin, Texas. Yep! The Irish capital of Texas is Dublin and it's full of gems and there are so many fun things to do in Dublin, Texas that make for a fun weekend getaway. Not only is there enough to do for a fun vacation, but Dublin is also a very budget friendly Texas vacation as many things are for or cheap. Now Dublin is a small town, so I recommend checking hours ahead of time to make sure everything is open.
We worked with Trophy Nissan to pick out the perfect road trip vehicle for a Dublin, TX vacation. Not only was the fun green color of the Nissan Rogue Sport perfect for our Irish-Texan trip, but there were so many features that made our trip more enjoyable! One of my biggest things is feeling trapped like I'm in a huge box, but there was so much visibility in our SUV making it feel open as well as plenty of space to move around in! The side car detection and frontal collision protection meant I had peace of mind while driving. And the smoothness you have when behind the wheel is something you have to experience for yourself.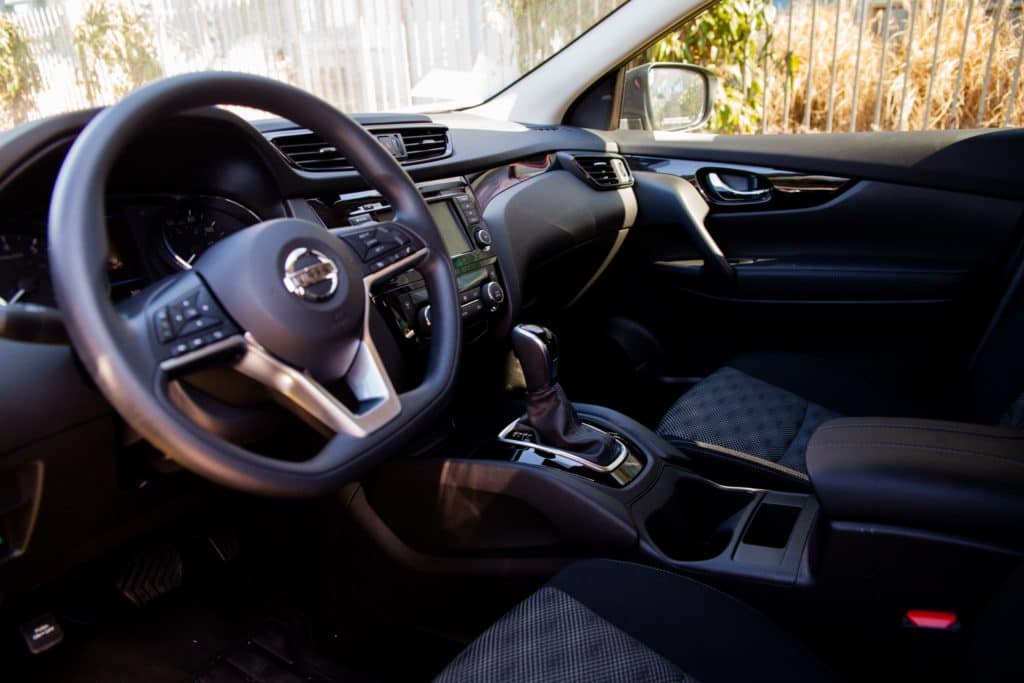 Things to Do in Dublin TX
If you're looking for a unique trip, Dublin has some one of a kind activities and things to do. Even better, if you get the chance, make sure to make a visit to Dublin during St. Patrick's Day for extra festivities and Irish pride!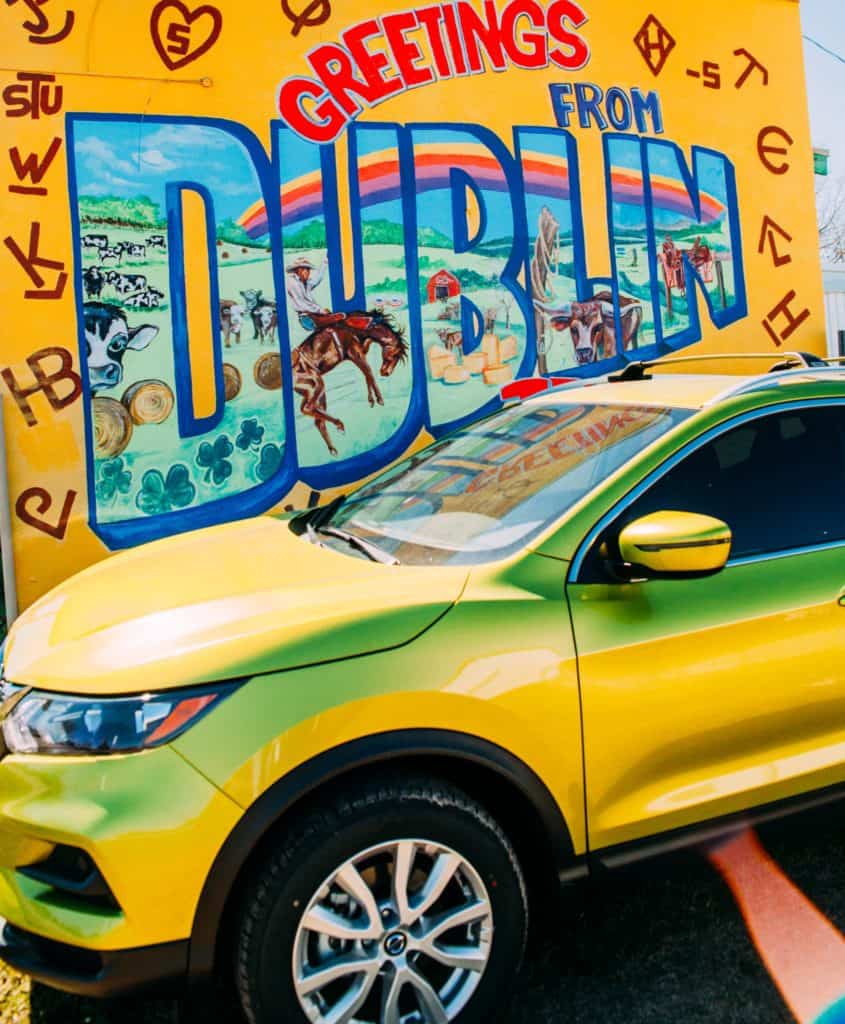 Visit Dublin Bottling Works & Dr. Pepper Museum
Dublin Bottling Works in Dublin, TX is a classic icon and if you like Dr. Pepper, it's a must visit. Dublin Bottling Works was the first place to bottle Dr. Pepper and the only place to continue using pure cane sugar. People would travel far just for their unique Dr Pepper.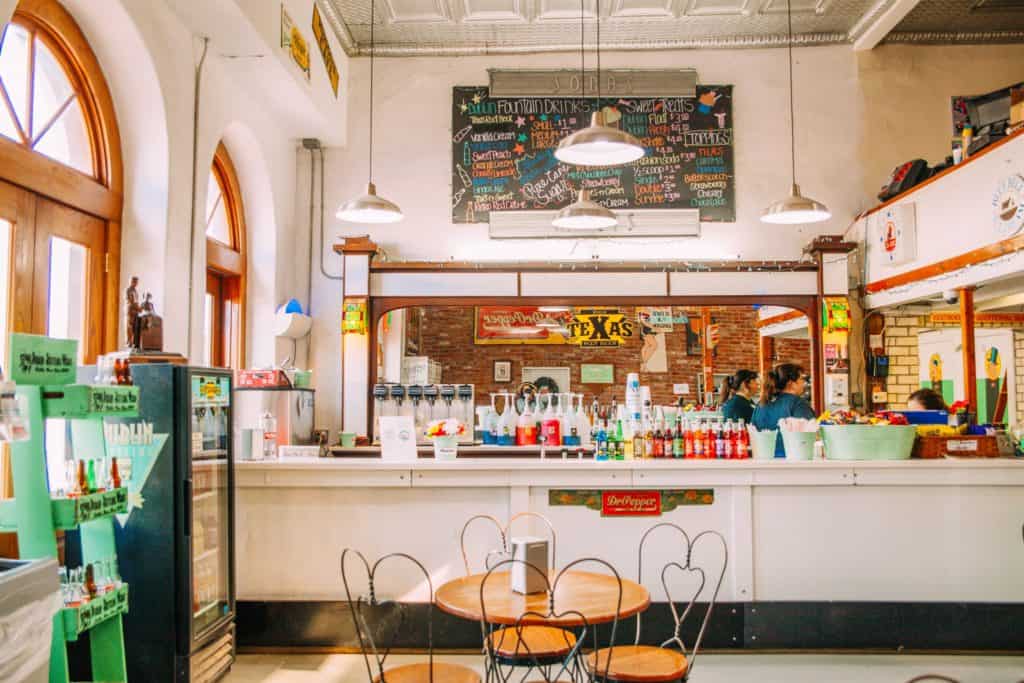 The actual soda shop, Doc's Soda shop sell all different kinds of Dublin sodas, milkshakes, and floats in their retro diner.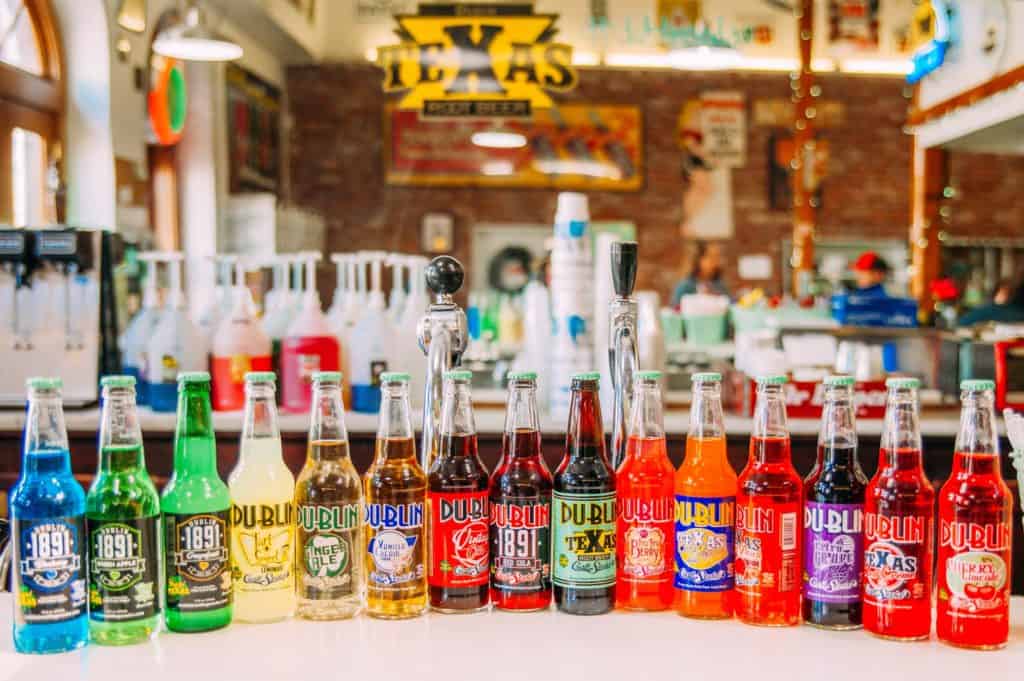 Now sadly Dublin Bottling works no longer makes Dr. Pepper. In fact that's a whole story (and documentary). But Dublin Bottling Works also makes sure to give you the rundown on that whole story. Make sure to sign up for their tours because you get to learn the process of bottling soda, make your own, and even tour all of the incredible Dr. Pepper memorabilia. One of my favorite parts was seeing a poster of a woman who represented Dr. Pepper that was supposedly so sexy (by back in the day standards) that they burned down every poster except the one here.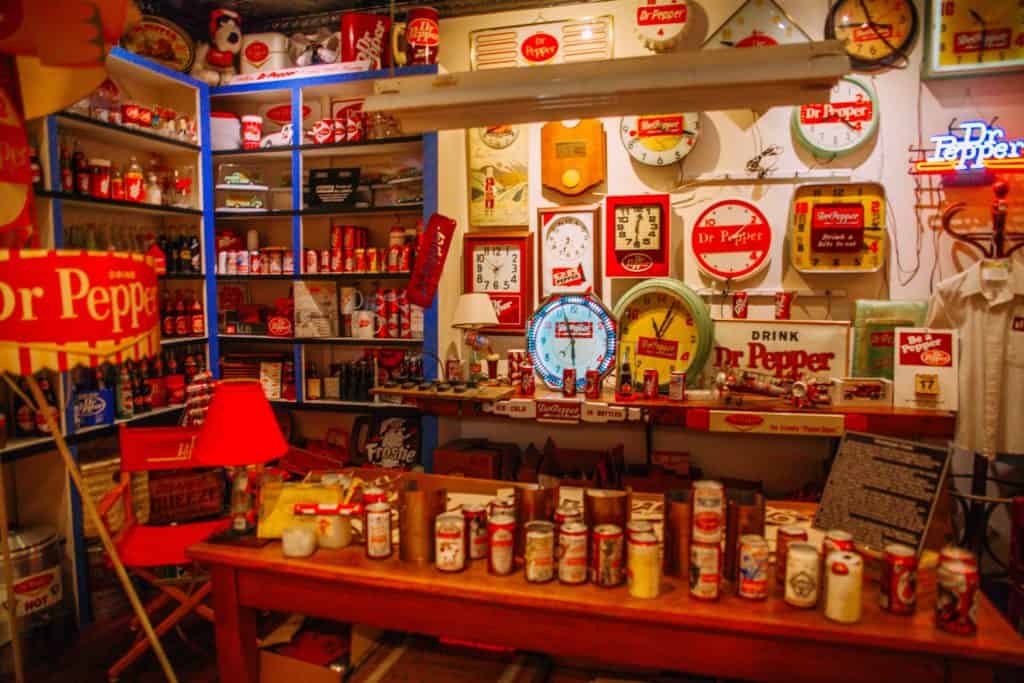 Visit All Things Celtic
Now Dublin make sure to hold onto their Irish heritage with little things like place like Things Celtic where you can find Irish gifts, foods, jewelry, and more. This place is also the only place in Texas that makes custom and authentic kilts that you can include your family emblem as well as incorporate the specific patterns. I managed to learn so much that goes on behind the designs of kilts especially for women who use different kilts for different occasions!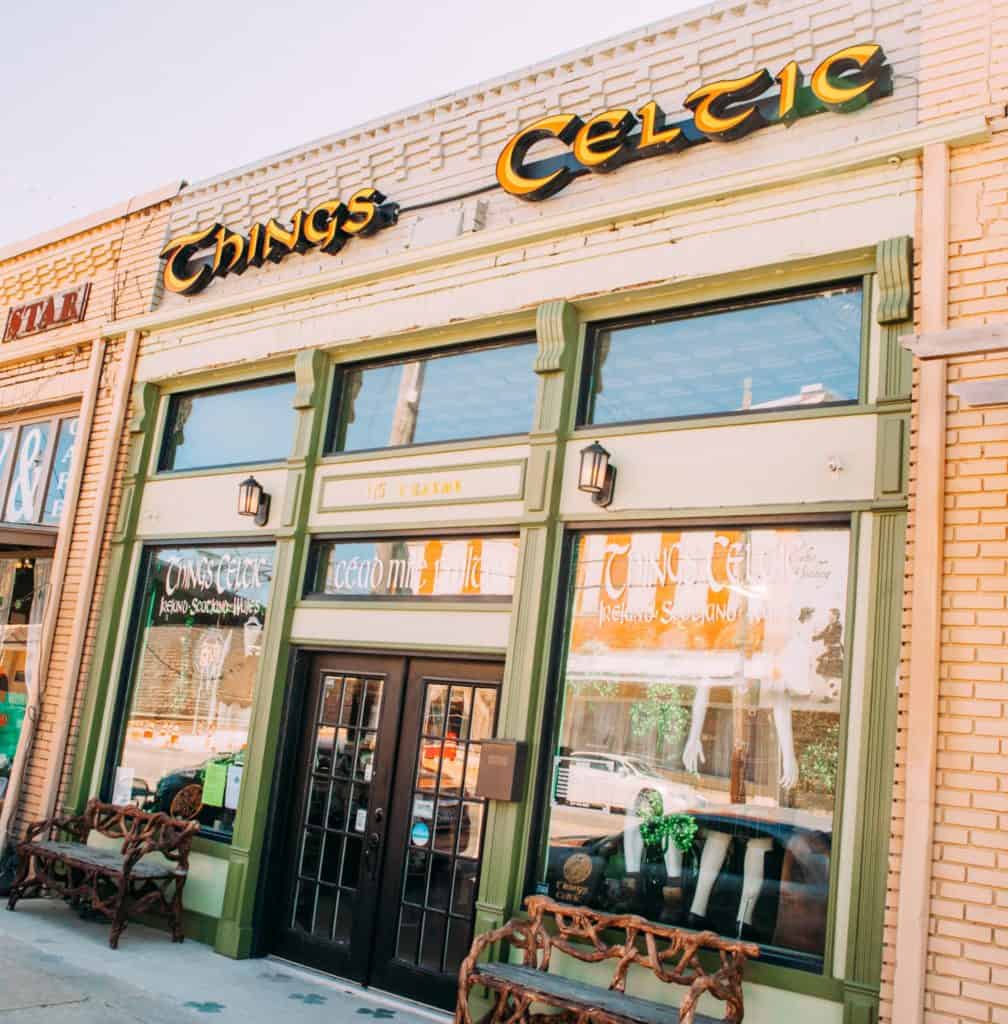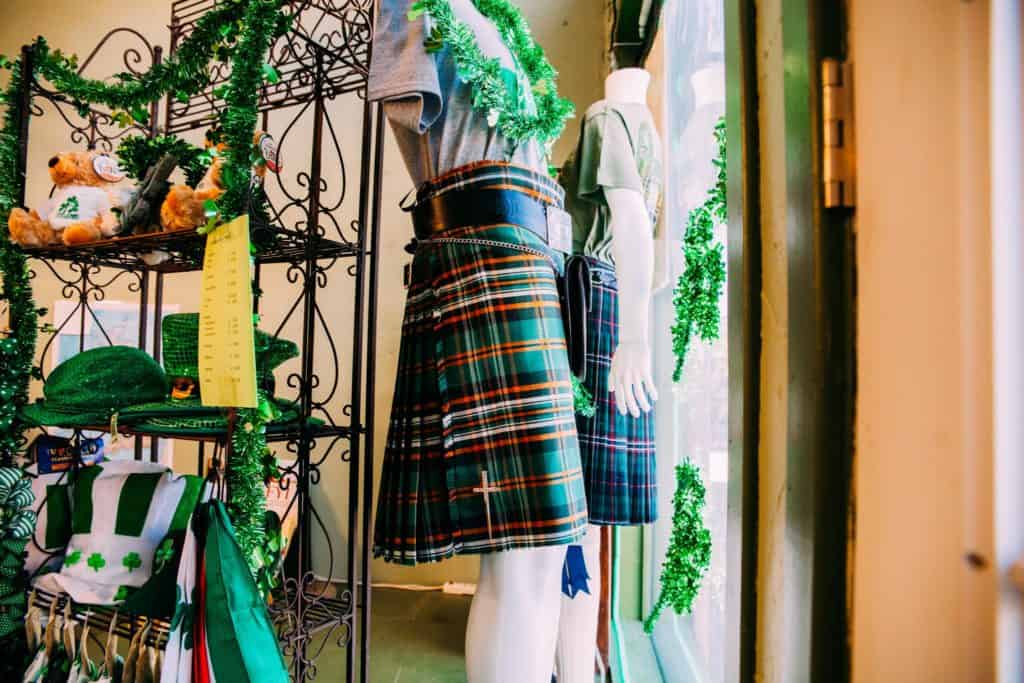 Wander Through Downtown
Dublin has a unique and fun downtown! There are beautiful little boutiques and different treasure that can be found! The downtown is fairly small, but there enough little shops in Dublin to wander through.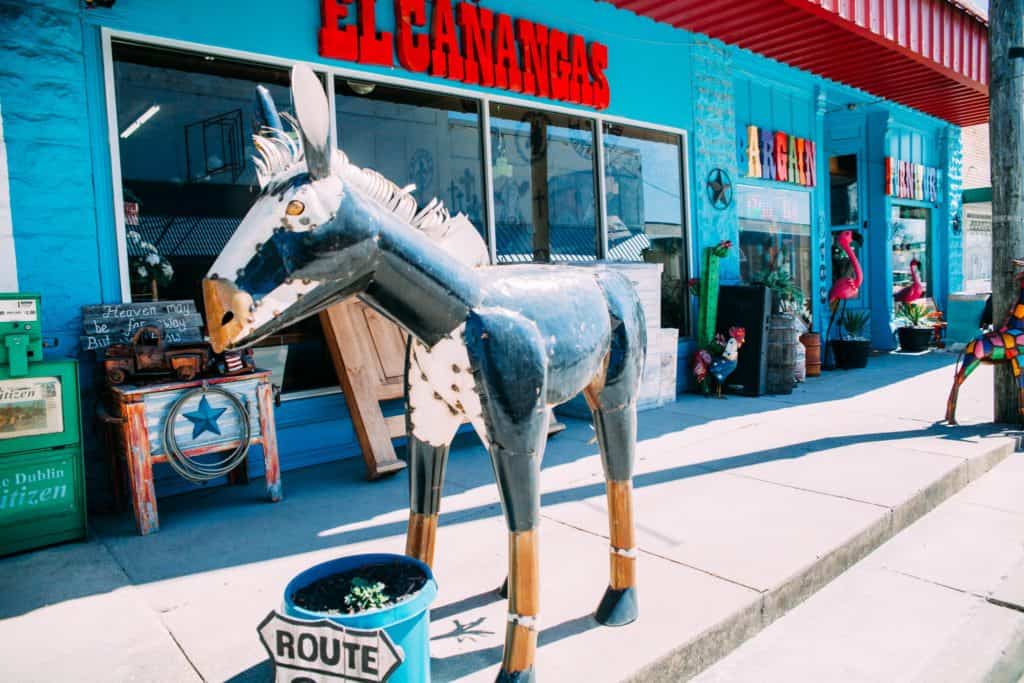 Grab a Cup of Coffee
I always need my cup of joe and so Cozy House Cafe is a cute little shop that serves lattes, smoothies, and little snacks when you need a pick me up on your trip!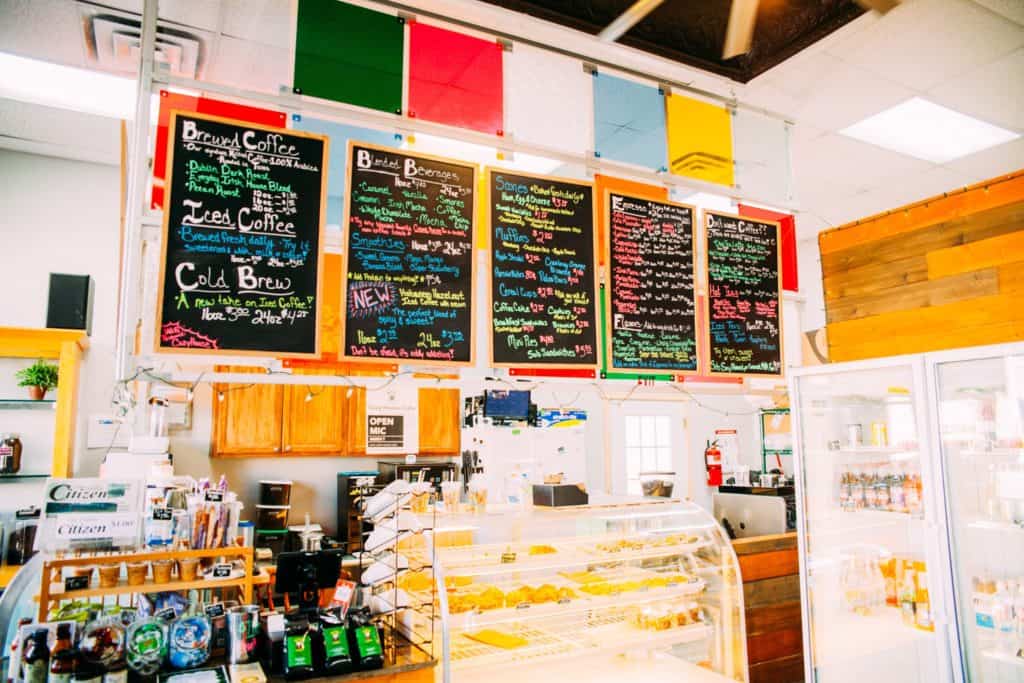 Visit the Rodeo Heritage Museum
Now we know the rodeo is huge in Texas, but many people might be surprised to know that Dublin, TX used to be a huge rodeo hot spot. Hundreds of thousands would come from all over to experience the rodeo and many rodeo stars made their fame here. Luckily, Dublin has preserved some of that history at the free rodeo heritage museum where you can learn all about the Dublin rodeo!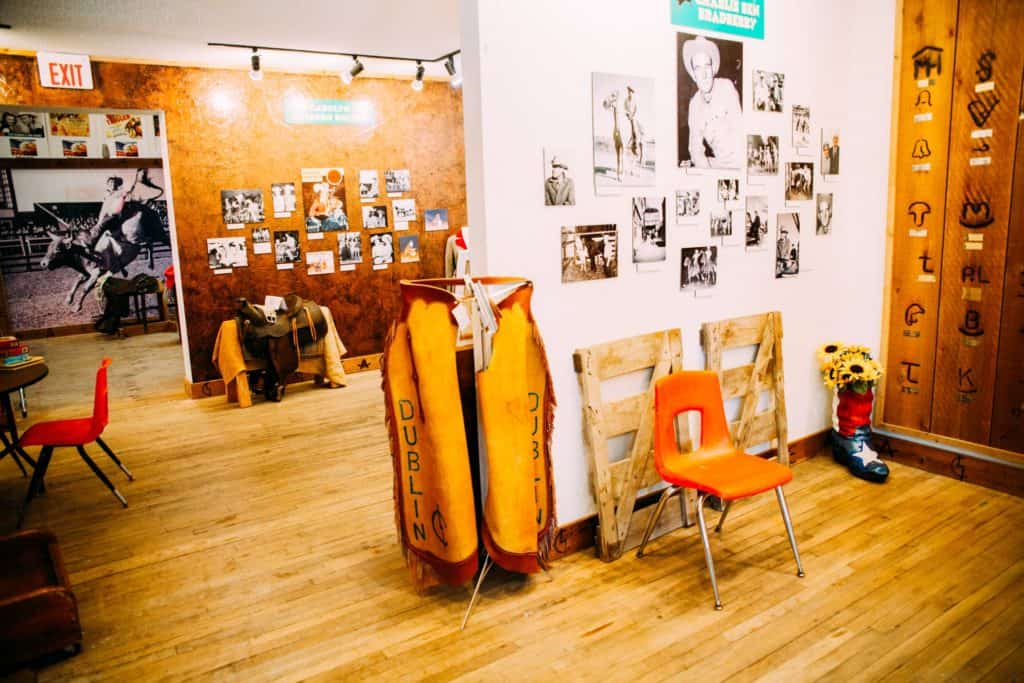 Go on a Farm Tour
And try some cheese! I actually got to try Veldhuizen for the first time while in Fredericksburg, TX at 4.0 Cellars. They would pair the wine and cheese together for a unique experience. And Veldhuizen is based in Dublin where you can go on a farm tour, see the animals, and learn about the cheese and milking process. They also offer cheese tasting with regular cheese, goats, and sheep. We walked out with so many incredible cheeses and I loved how they use raw cheese milk without insecticides or chemicals.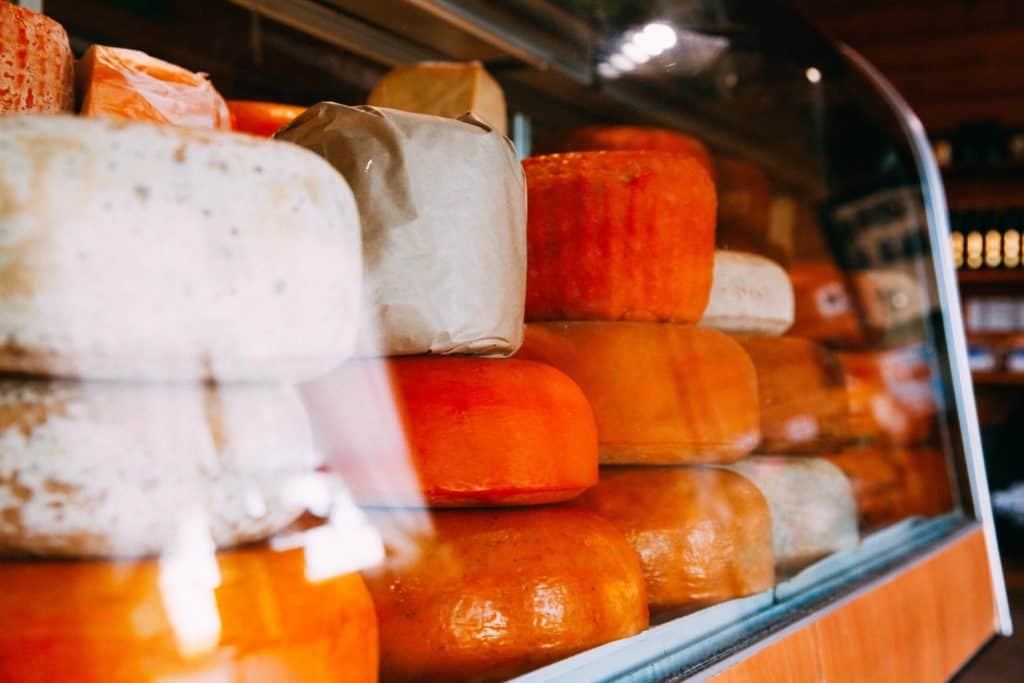 Dublin Historical Museum
Dublin TX is a city full of history and surprises. There's so much to learn about this small, but critical city at the Dublin Historical Museum.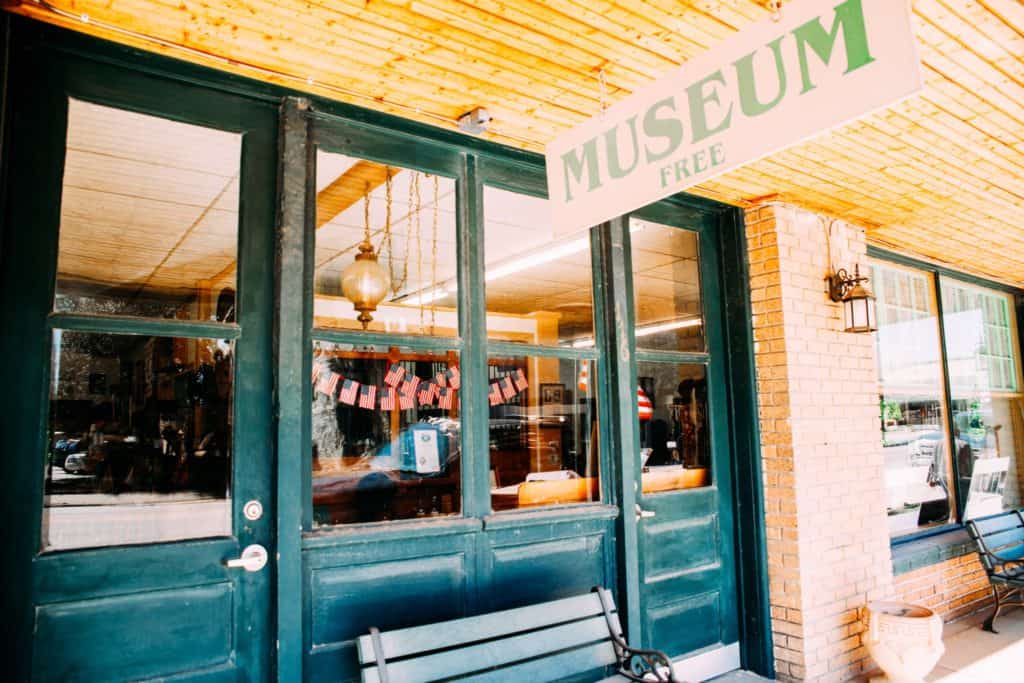 Learn About the Legend of Ben Hogan
I admittedly didn't know much about Ben Hogan before this museum, but after visiting gained so much appreciation for this man. Ben Hogan is not only one of the top golfers in history that continues to hold world records, but he also has an incredible story. Ben Hogan was told he would never walk again, let alone play golf after a near fatal accident. And yet, somehow he managed to not only recover, but continue to break records. You're sure to leave this museum inspired.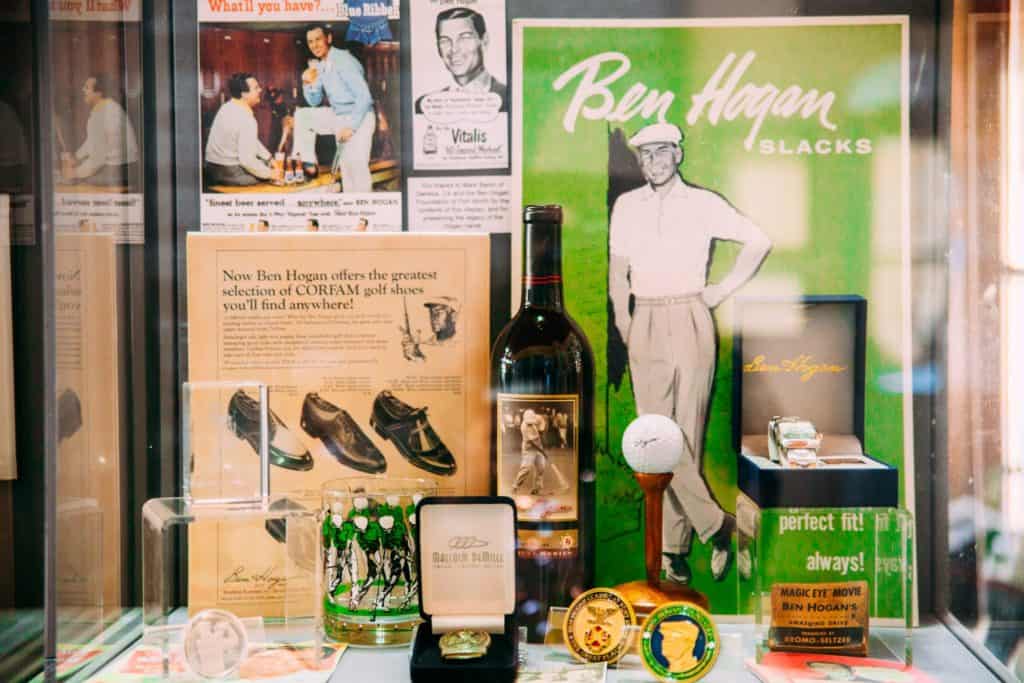 Get a Lucky Glass of Wine
Can you think of a better name for a winery in Dublin than Lucky Vines Vineyards? Despite being in a small town, Lucky Vines serves up some seriously good wine including one of my favorites: Beginner's Luck and a delicious peach wine!
Seriously, I try a peach wine everywhere I go and this is in my top 2. Not too sweet and perfectly balanced. They have open seating and, in the summer months, you can wander through the vineyards. They even serve up a Veldhuizen cheese board to pair with your wines!
Things to Do in Dublin TX: Final Thoughts
Dublin has been on my travel list ever since I came across Veldhuizen cheese and learning about the rich history behind it! I loved being able to go in and see everything in city and the small town feel. Dublin can be a great day trip or weekend getaway and every spot is full of quality spots that make for great memories. Plus, having our beautiful Nissan Sport to guide us to Dublin with all our Apple music and podcasts made the drive part of the journey!
Permanently Closed
These places may be permanently closed but still have a special place in our heart (plus we hate when we can't find a place we previously remembered and enjoyed). So these remain on our list even though they may not exist anymore in case you hold onto memories of them the same way we do. We're weird and sentimental.
Woody's Place
If you're looking for a fun diner experience, Woody's has a rotating Harley in the middle, retro artwork and neon all around, and pool table for some extra fun! They serve up burgers, great fried pickles, pizza, and all of your comfort food!