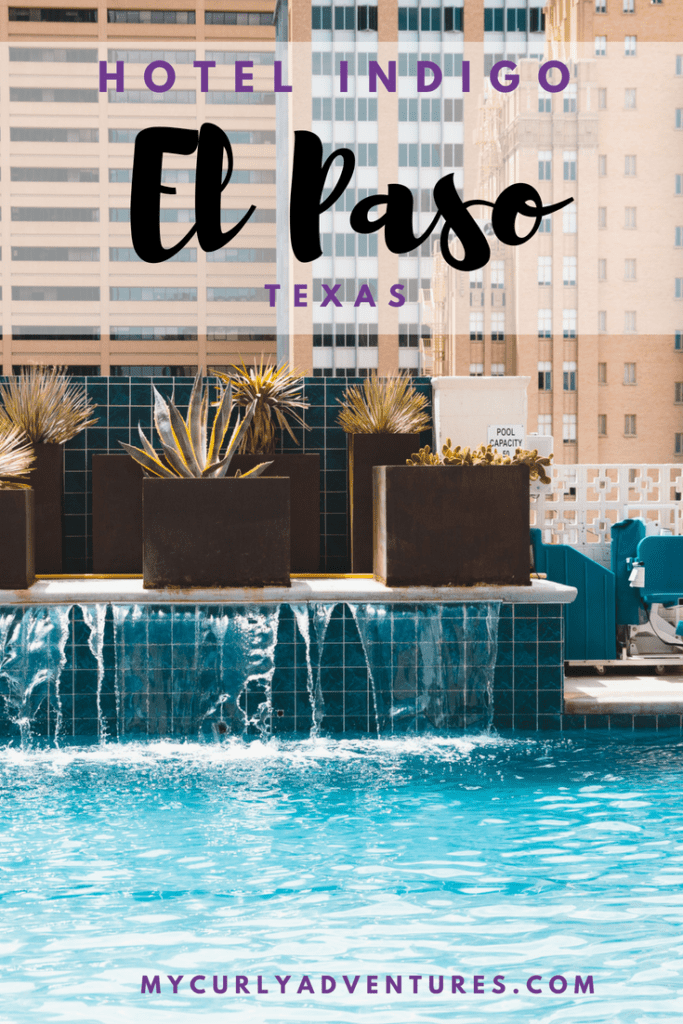 While staying in El Paso I stayed at the first boutique hotel to arrive in the city: Hotel Indigo. Hotel Indigo ended up being one of the best places to stay in El Paso because of its prime location in Downtown El Paso, the beautiful art, and the touch of nightlife.
When arriving at Hotel Indigo El Paso we were greeted by the concierge who loaded our luggage and took them to our room. Just getting to our room was fun because of the beautiful artwork.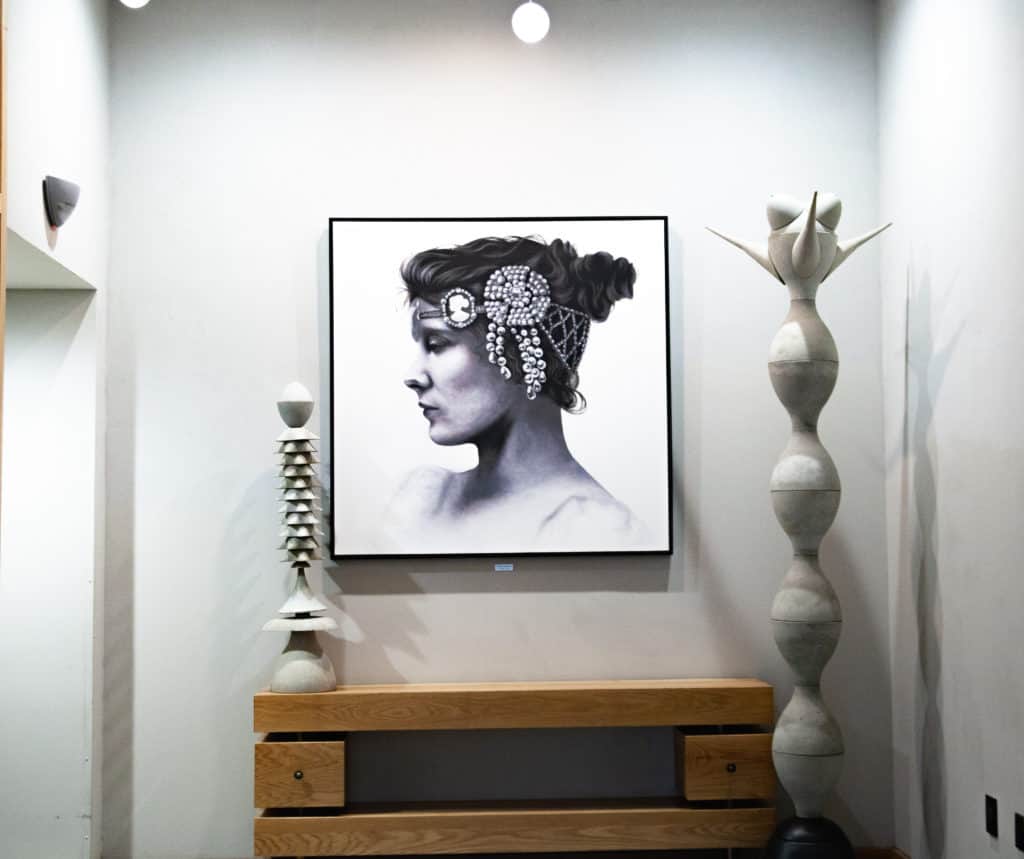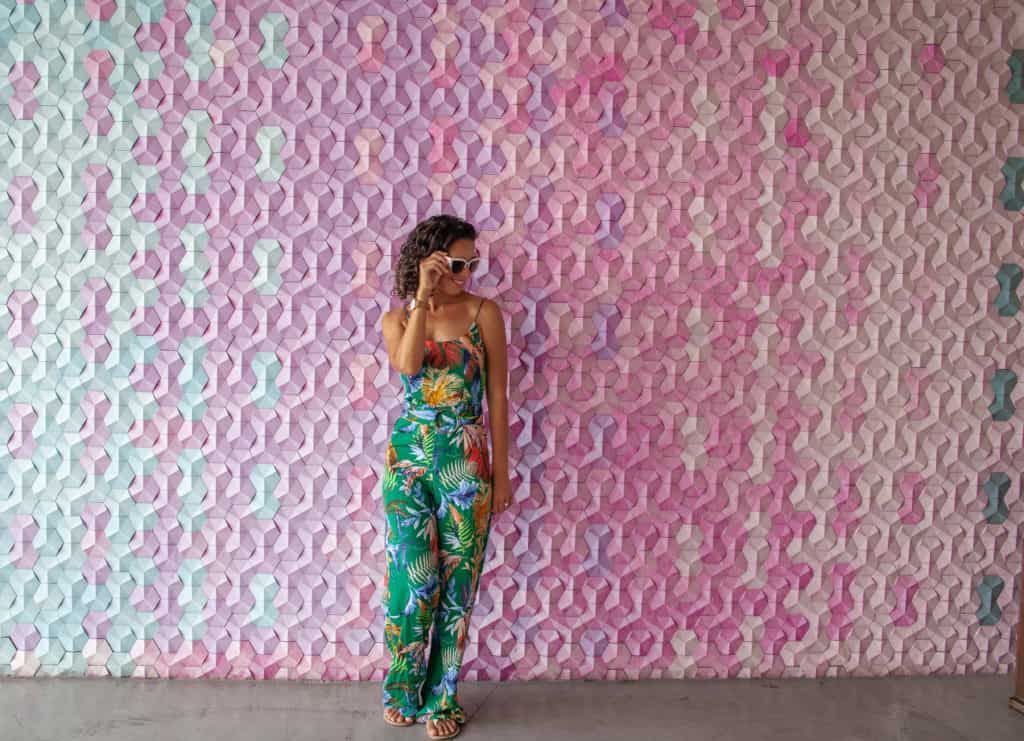 Hotel Indigo El Paso Review: The Rooms
One thing that I love is when hotels create a fun place to sleep. The pops of blue and artwork along the walls in addition to the little touch of pink on the bed made me take notes for my own bedroom. I also enjoyed that I could wake up every morning to the sight of Downtown El Paso.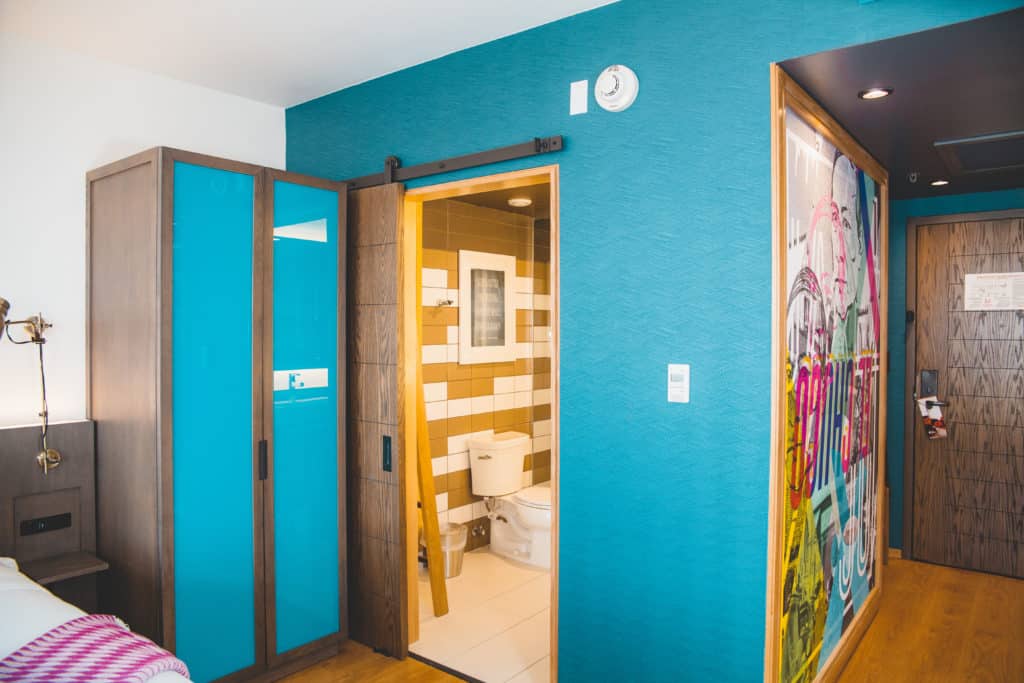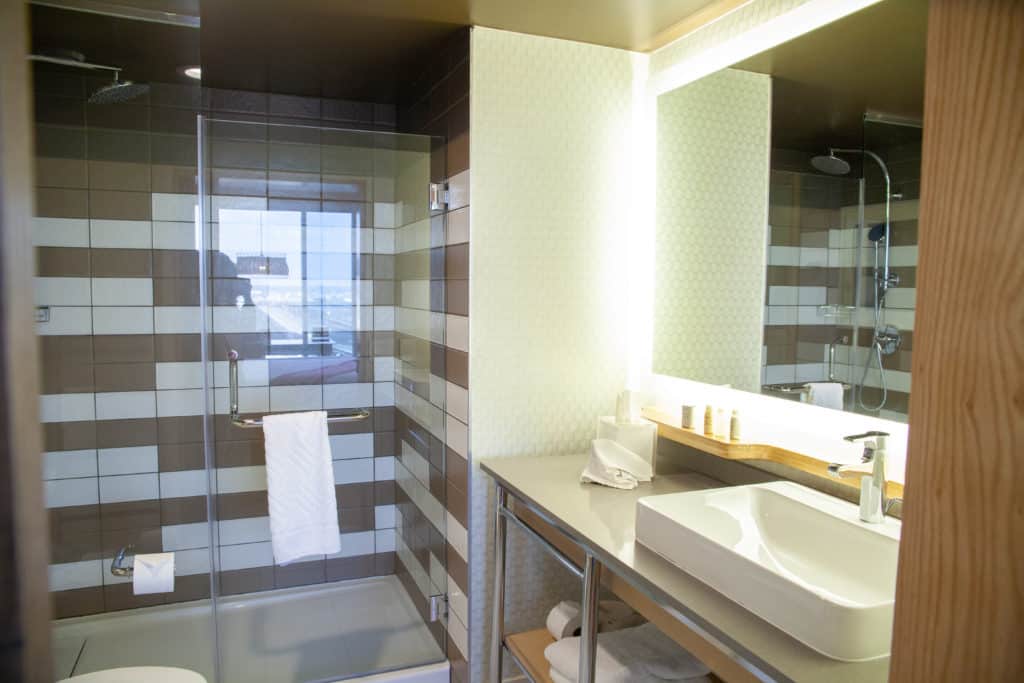 Hotel Indigo El Paso Review: The Pool
I could have easily stayed at the Hotel Indigo pool all day! Look at the pool overlooking the El Paso skyline! Just like the rest of the hotel, the pool had the fun decor with neon pink chairs. They also had cabana beds to layout and read a book. My favorite spot!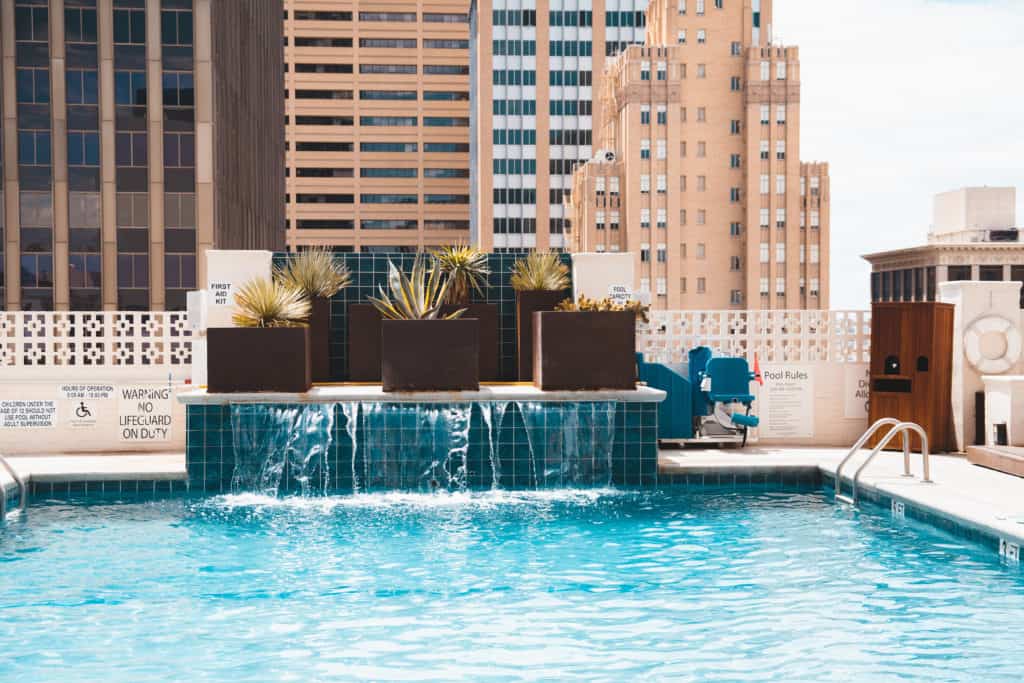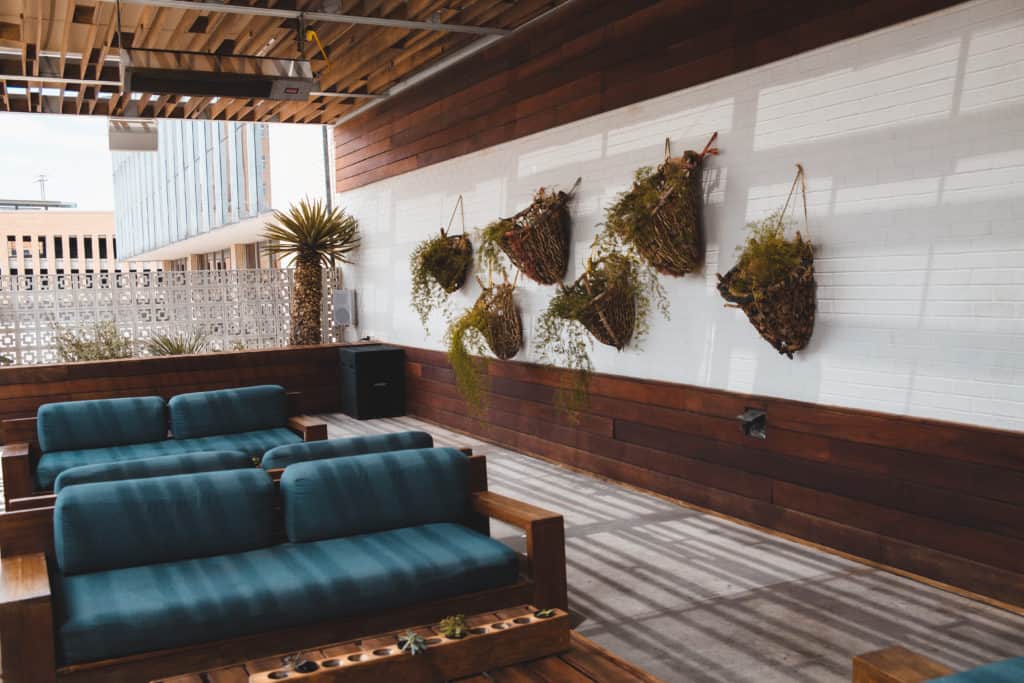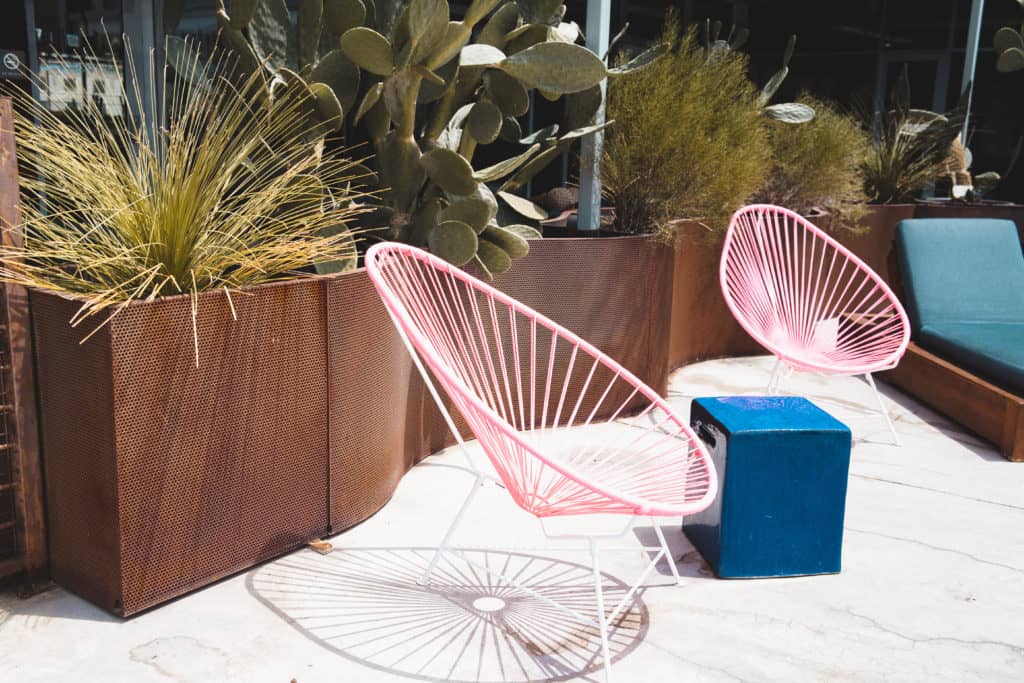 Hotel Indigo El Paso Review: Eating & Drinking
On our last morning in El Paso when we were too tired to leave for breakfast we decided to head to the Hotel Indigo restaurant on site. It was so nice to simply roll out of bed, head downstairs and get a cup of coffee and fresh breakfast. I ordered chilaquiles and my husband ordered a delicious breakfast sandwich. The restaurant incorporated fresh produce from local farms and ranches and was packed with flavor!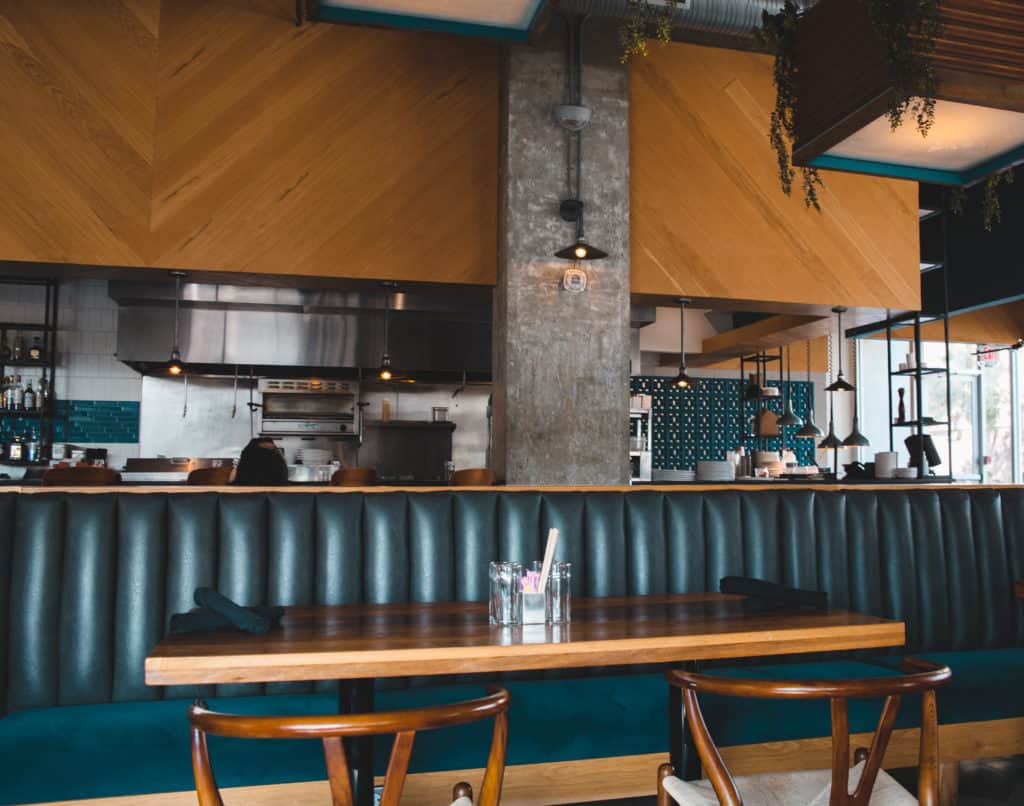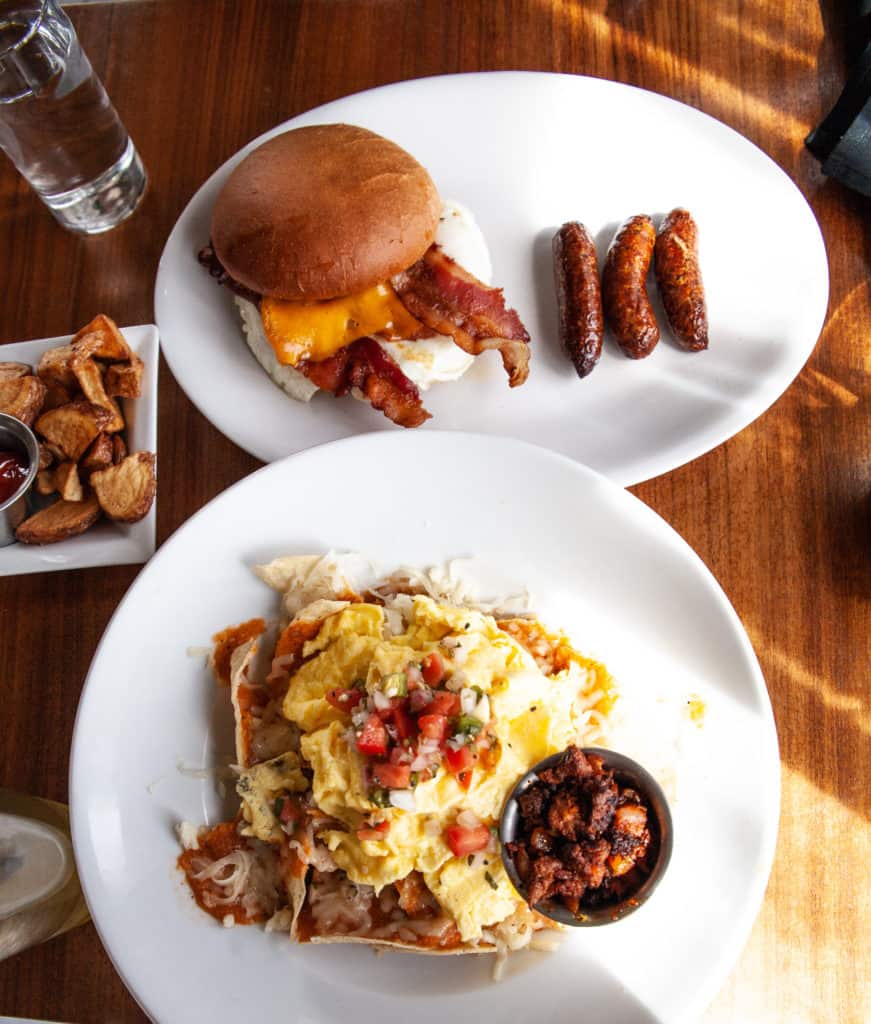 Sadly we did not get the chance to experience the bar. However, on Friday night after a long day of exploring we saw a large crowd at the bar and it looked like quite a party! The bar was beautiful and I wish we could have had a margarita or fresh cocktail.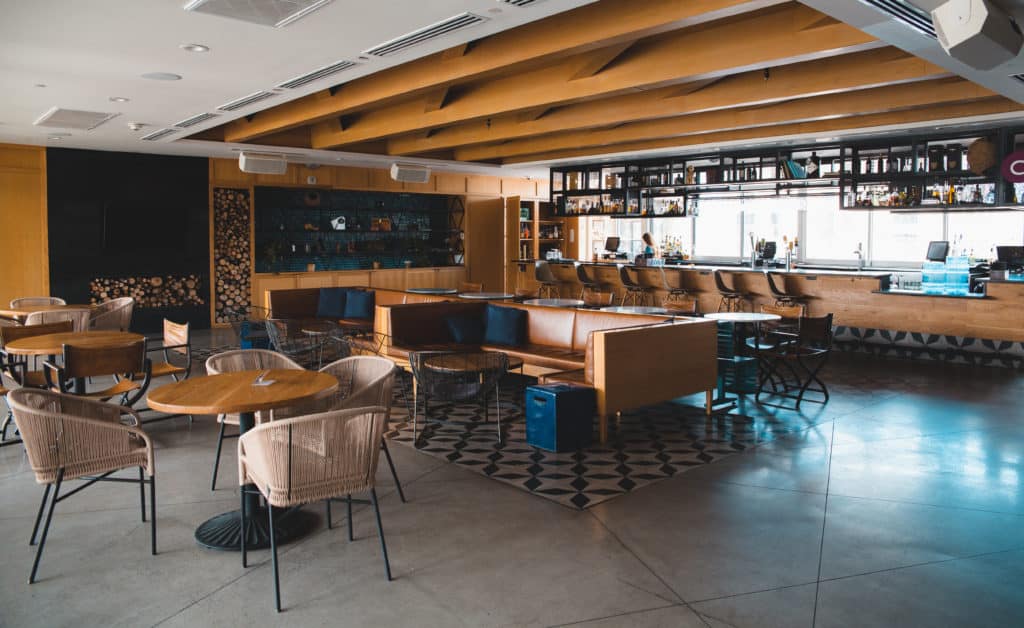 Hotel Indigo El Paso Review: Final Thoughts
Overall, Hotel Indigo in El Paso was a beautiful stay! I love the attention to detail and beautiful artwork around the hotel. The pool was pretty incredible and one of the highlights of Hotel Indigo El Paso. I could lay out in the cabanas all day!  I will say the one thing that could have been better was that we had to have our ticket validated every time we used valet, but other than that everything was phenomenal. You can book your stay here.