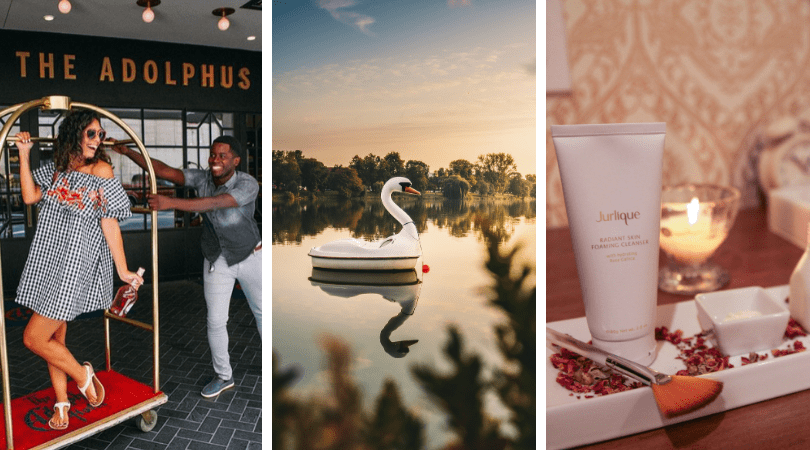 Time and time again we fall into a rut of boring date nights and, sometimes, it can be hard to think of something creative. However, if you're trying to date in Dallas, contrary to popular belief, it is home to so many unique and romantic things to do! If you are looking for the best Dallas date nights, I have a whole list covering a wide array of categories, so you'll have plenty of great date ideas to choose from!
And these are just dates in Dallas proper! We also have an extensive list of Dallas-Fort Worth dates, including great date ideas like gondola rides, adding a couple hundred more options! Let's be real, sometimes the hardest part of date night is just getting out and doing it!
Best Dallas Date Ideas: Romantic Things to Do
Bring out the roses and chocolates, because I'm sharing all the most romantic and maybe even proposal-worthy date night spots in Dallas!
1. Checkered Past Winery– Checkered Past Winery makes for the perfect, romantic date night in Dallas for so many reasons! They have Texas-made wines, but in an environment where new wine drinkers, and experts alike, can enjoy it without the stuffiness. Plus, they have so many great events like jazz nights, storytelling, and more.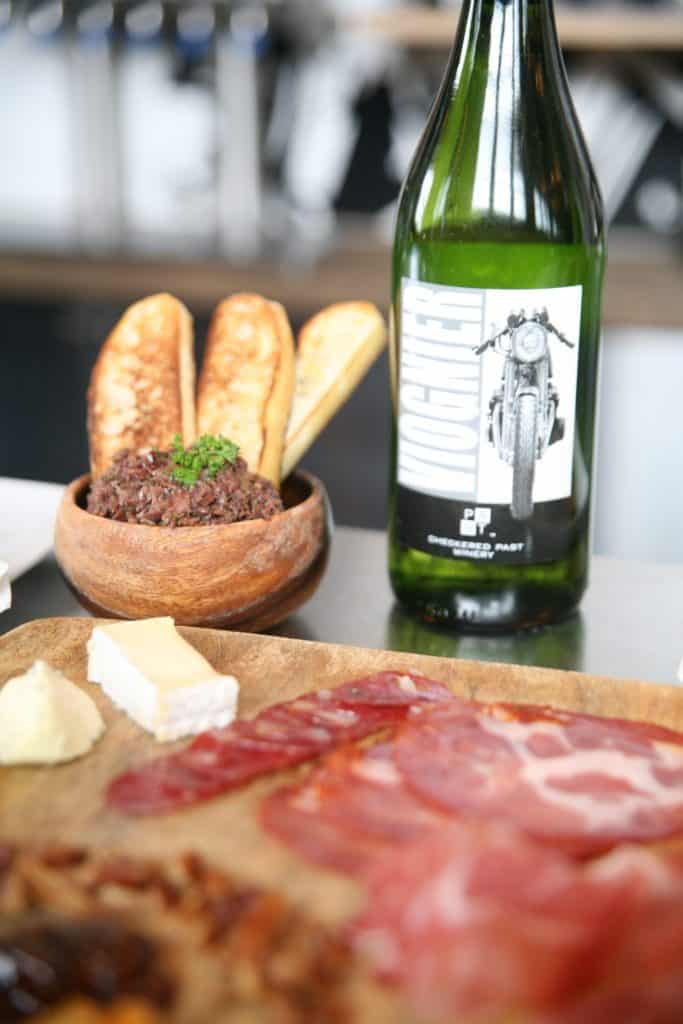 2. Five Sixty Reunion Tower– Dinner at Five Sixty at the Reunion Tower is one of my absolute favorite romantic date nights in downtown Dallas! You get to enjoy an amazing Wolfgang Puck meal over 500 feet in the air as the iconic Reunion Tower rotates, giving you a new view of Dallas with each turn!
3. Dallas Arboretum – The Dallas Arboretum is always an easy, fun date idea! With flowers in bloom everywhere, you can stroll through the gardens and enjoy all the colors!
4. The Dallas Symphony Orchestra – Whether you're into classical music or not, you might be surprised at all the Dallas Symphony Orchestra has to offer for a classy and romantic date night in downtown Dallas! From movies performed with a live orchestra, mariachi bands, the Soluna Festival featuring Latin artists, and even an acrobatics and orchestra show combined into one, there really is something for everyone. Plus, you get to dress up, which makes it even more romantic!
5. Catch a Show – At the downtown Dallas AT&T Center! This place is the home of all different kinds of performances. They have the popular Dallas summer musicals, popular celebrity performers like the Blue Man Group, Dallas Black Dance Theatre, and other local dances and performances. There's always a show going on!
6. Dinner and a Flight – If you're really trying to impress your date, then how about dinner and a flight in Dallas? At Delta Charlies, enjoy a romantic, three-course meal before flying up for the most breathtaking views of Dallas.
7. See Butterflies – at Discovery Gardens. The butterflies are everywhere, and it's so enchanting to see them fluttering every which way before ending the date on a walk through the rest of the gardens.
8. Snuggle Up – at Landmark Theatre. Usually, date nights at the movies can get old. But at the Landmark Theatre, they've converted the chairs into couches so you don't have an awkward arm rest between you, and you can actually watch a movie on the big screen while cuddling.
9. Ride the Fair Park Swans – This is such a cute place! You can bring a picnic to enjoy and then explore the rest of Fair Park. The best thing though is definitely the swan boats! Enjoy conversation with your partner and just a light workout!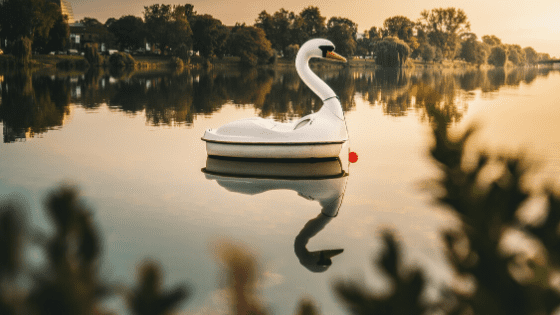 10. Take a Staycation – Make your romantic date night in Dallas into a romantic Dallas daytime date with breakfast in bed after checking in to a super cute hotel. I always love staying at the Adolphus because of how beautiful it is. I mean, it's designed after a German Beaux castle, so it's basically like staying in a castle, and that's pretty romantic!
11. Listen to Jazz Music – The Balcony Club in Dallas has live music every night and is a perfect place to lounge back, enjoy a drink, and listen to some great music. Most nights, entrance is free, but make sure to buy a drink.
12. Enjoy a Five Course Meal at the French Room – I tried not to talk much about restaurants, since that's a pretty common date night in Dallas, but eating at the French Room at the downtown Dallas Adolphus Hotel is truly romantic. The dining room is absolutely stunning with large Greek columns and a gold speckled ceiling out that is something out of a dream. You'll feel like you've been transported somewhere else! If you're looking to splurge on a memorable date, this is so worth it!
Best Dallas Date Ideas: Active Things to Do
1. Stand Up Paddle Boarding – See who falls over first at White Rock Lake Paddle Co. Or if you're extra daring, try paddle board yoga. Personally, I can barely stand up on my own two feet, but others might be more coordinated. Maybe you'll just end up spending the entire date laughing at each other.
2. Try Axe Throwing– Nothing says I love you like hurling an axe! Luckily you are throwing it at a target! When we went, we had so much fun laughing at each other, challenging each other, and overall, learning a new skill together.
3. Escape Room – This one might even test your relationship a little bit as you go back and forth under pressure to solve clues. You'll either walk out stronger or realize they're not the one. There are a couple of escape rooms in Dallas, so it's all about picking the theme you want. A few include Escape the Room Dallas, A Room with a Clue, and Can You Rob a Bank.
4. Ice Skating – This one is a great idea for a date because one person is always bad at ice skating and the other person is good. So, it basically means spending the whole time having one person desperately clutching the other. The Galleria is a great place to go ice skating, and during Christmas, it's even more magical.
5. Skating – Like ice skating but without the ice. Still fun. Because we've decided rolling around in circles for hours is what will make for a fun date night in Dallas. But for real, it's great idea because you have plenty of time to talk. Check out Southern Skates Roller Skates for another date idea in Dallas.
6. Trinity Forest Adventure Park – Climb through trees, balance on tight ropes without worrying about falling, and navigate through different obstacles to get your heart racing.
7. Swing Dance – I love that swing dance is still in style, and at Sons of Hermann Hall, you can swing dance the night away. They do dance lessons before they start so you don't have to worry if you've never danced before. They are great teachers!
8. Ride a Bike – You know all those bikes around Dallas? Take them out for a spin on one of the many bike trails in Dallas, including White Rock Lake, the Oak Cliff Nature Preserve, and the Santa Fe Trail. Do a little searching and you might be surprised at all the places you can take a bike!
9. Play Dodgeball – Go back to school, except without all the dread of cliques and bad lunches. Dallas Dodgeball has open games where you can drop in for a game of dodgeball! The only thing to decide is whether you will be on the same team or play against each other.
10. Top Golf – For a swinging good date night in Dallas, check out Top Golf, which is similar to a bowling alley, but with golf instead. You don't have to go chasing after the balls after you hit them either, and you can enjoy dinner and drinks at the same time.
11. See Who Is the Most Adventurous – Only for the most adventurous of couples, defy gravity at the Zero Gravity Thrill Adventure Park, with bungee jumping, coasting through the sky, dropping 16 stories into a net, and so much more. In psychology, they say when your heart races from thrills, and there is someone with you, you also associate that fast heartbeat with them. So basically, a high thrill activity is an immediate winner for a date. Unless that date hates these types of things, because then they may resent you.
12. Take a Salsa Class – or bachata, or merengue! There are just so many Latin styles to learn! Dallas Can Dance is a group that posts regular socials where they start with a group class and then the rest of the night is open dancing! There are also plenty of dance lessons around that you can find with just a quick search. Keep your eyes open for Beto & Sons, as they often have free dance classes and socials as well!
13. Go Kayaking – At White Rock Lake. Rent a kayak from White Rock Paddle Co. and spend the day working out those arms and enjoying the outdoors.
14. Go on a Scavenger Hunt – Lets Roam is an app that has different themes, including Dallas couple's scavenger hunts based on your common interests. Pick your theme and wander through Dallas for a challenge.
15. Explore Katy Trail – Stretching across Dallas and amounting to 3.5 miles of walking/running/biking paths, Katy Trail is a great way to spend quality time outdoors with your partner. Reference the map on their website and stop for lunch along the route before heading back to your starting point. Make it even better and take your furry friend(s)!
16. Take a Lakeside Stroll – Although Lake Carolyn isn't in Dallas proper, it makes for the best, unique date idea! It's surrounded by a variety of landscapes, businesses, and several recreational paths. Top off the beautiful scenery and serenity by stopping at a coffee shop, local restaurant, or enjoying a gondola ride. Be sure to find your way to the Mandalay Canals, a quieter area surrounding Lake Carolyn with even more scenery and restaurants. For more Dallas-Fort Worth date ideas, check out our extended DFW date guide!
Best Dallas Date Ideas: Fun Things to Do
1. Bishop Cidercade – Cider plus arcade games? Doesn't get much better than that! Bishop Cidercade has 30 ciders and wine on tap plus over 170 arcade games, so there's plenty for hours and hours of fun!
2. Truck Yard Dallas– The Truck Yard in Dallas is such a unique spot to just chill, see funky art, and listen to music on the weekends. Come and enjoy their refreshing drinks and delicious food trucks.
3. Find a Concert or Festival – There's really no reason to be bored in Dallas. Every single weekend there are 5+ events, local workshops, and cool things going on for a fun date night in Dallas. Visit Dallas has a great list, but also one of my favorite things to do is to just go to the Facebook events tab and search events for a certain date range. Plus, sometimes you find something unexpected and cool on a weekday, along with free events!
4. Relax at the Spa – King Spa is your one stop shop for all things relaxation. They have different salt rooms, infrared rooms, and other relaxation areas to detox and unwind. They also have a water park with hot tubs and a pool to relax in. It's all indoors so it'll makes for a fun date idea, even on a rainy day! It's open 24/7, so if it's late, and you're looking for a date night in Dallas that doesn't involve "going out," this is a great place!
5. Go Bowling – Except it's more than your typical bowling at Bowl and Barrel. They have a cozy atmosphere and tasty food and drinks.
6. Create Your Own Chocolate – Learn how to make some of the best chocolates in Dallas with Kate Weiser Chocolates. They have different events like making heart chocolates, bonbons, and even a whiskey and chocolate pairing class. Keep up with their events calendar to see what's going on.
7. Roast Marshmallows – Turn your typical coffee date into something a little more interesting at Halycon. This little coffee shop has a make-your-own s'mores kit so you can enjoy indoor or outdoor s'mores, depending on the weather.
8. Check Out the Dueling Pianos – If you've never been, dueling piano bars are such a fun and unique date night idea in Dallas. Experience two pianos duel it out, where the crowd gets into it, and you can sing along. Weekdays often involve no cover, so if you're looking to save a little money on your next date night in Dallas, then this is a great way! Two additional piano bars to try are Louie Louie's Dueling Piano Bar and Pete's Dueling Piano Bar.
9. Sing Terribly Together – Or maybe one of you is actually a very talented singer. A quick Google search will pull up 10+ places for karaoke, but here are a few to get you started. Just saying, I want to see a gender swapped "Summer Lovin'" karaoke performance.
10. Dallas Poetry Slam – Enjoy the world of spoken word with the Dallas Poetry Slam. In addition to regular slams on Fridays, they have different workshops and special events. Maybe you'll go in the first few times as a spectator and eventually leave as a poet!
11. Check Out the Events at the Different Cultural Centers – Dallas is a melting pot of different cultures and there are cultural centers all throughout the city that invite you for special performances, to celebrate their holidays in a fun and culturally appropriate manner, and who offer unique date ideas in Dallas. Stay on top of their events calendars and art galleries to see what is going on.
12. Get a Resort Pass lets you visit popular hotel pools without having to check in and stay the night. Enjoy a pool a day at some of our favorite Dallas hotel pools, including the Hilton Anatole, with a lazy river, swim-up bar, and a spa pass you can also checkout, as well as city views from the pool at the W Dallas.
13. Visit a Speakeasy – Now that we are back to the 20's, it's only appropriate to revisit this decade of secret passwords and jazzy spaces to feel like you're in the Prohibition Era. Spend a couple of date nights in Dallas checking out all of the different speakeasies!
14. Go on a Ghost Bar Tour – Ghosts aren't just for Halloween and they might even be a little scarier when you're tipsy! Sip on spirits while searching for spirits with Dallas Ghost Tours every weekend. It involves a pub crawl through all the haunted pubs and historic buildings of Dallas.
15. Catch a Pop-up at the Ill Minister – This place is known for their pop-up bars, including themes like Game of Thrones, the Nightmare Before Christmas, and more. Check out their social media to see what their next theme is and settle in for a cozy and fun date night in Dallas.
16. Catch a Mavs Game – Dallas is serious about the Mavs and it's basically a must to at least attend one game. Plus, they host several themed nights like Harry Potter, cultural appreciation, and more.
17. Cruise Around in a Cool Car – If you want to go on a date in style, or your partner has dreamed of driving a Lamborghini, a Porsche, or other luxury vehicle, consider making your date night in Dallas extra special by renting a luxury vehicle through Turo.
18. See a Dallas Stars Game – Whether or not you're into hockey, the atmosphere of these games is so fun, and the crowd will get you two cheering in no time!
19. Go on a Vintage Hunt – Set a budget and maybe a theme and see who can come up with the most unique, most fashionable, or most outrageous ensemble. Going to the Genesis Benefit Store and St. Vincent Thrift Store will save you some money while helping a non-profit. Or sort through some of the more curated collections like Lula B and Dolly Python.
20. Get a Foot Massage – We spend so much time on our feet, and if you've never had a foot massage, you will be amazed at the difference it makes. They're more affordable than a regular massage. Ya Ya Foot Spa offers foot massages, and you can even make it more romantic with their VIP packages, which include floating roses and crystal mud.
21. Get Pedis – Guys sometimes cringe, but us ladies love a good spa day, and what better way to spend time getting pampered than with the person we care about. Enjoy conversations while making your feet nice and beautiful. Vivian's always has unique themed treatments as well.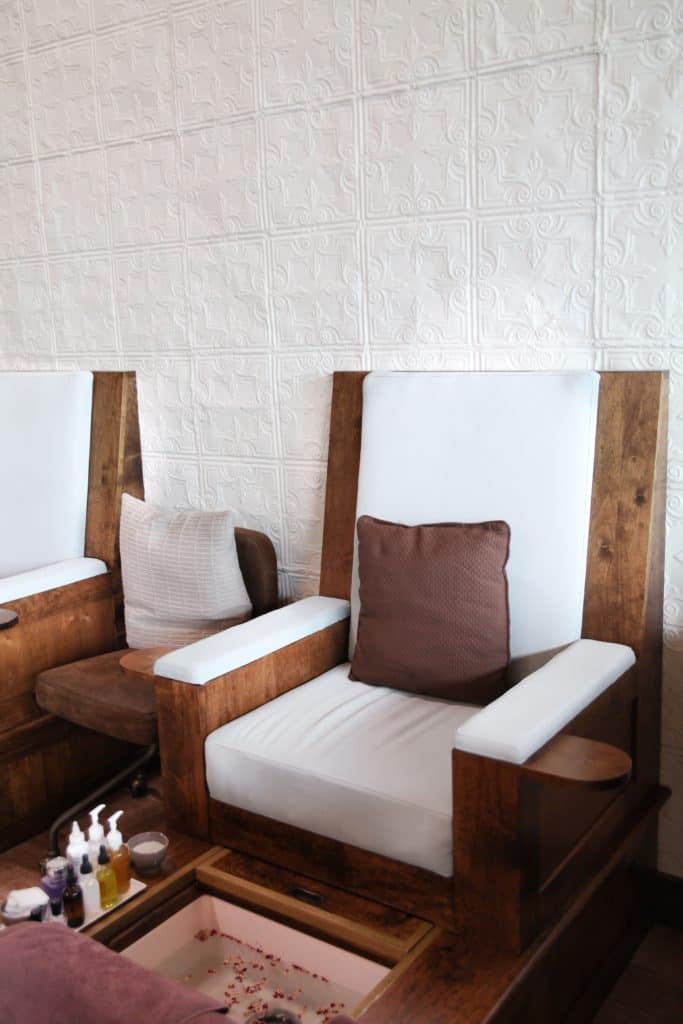 22. Catch an Indie Movie – When you want something different than your typical movie date night in Dallas, visit the Angelika Film Center, where you'll be able to see hard-to-find movies and cult classics.
23. Visit the Dallas Zoo – Walk hand-in-hand while watching penguins waddle by and otters swim around at the Dallas Zoo. Feed the giraffes or wander through the bird sanctuary.
24. Visit the Dallas World Aquarium – See dozens of species from all regions of the world and choose from three of the Dallas World Aquarium's on-site restaurants.
Best Dallas Date Ideas: Things to Do for Foodies
There's more for foodies than just visiting restaurants when it comes to date nights in Dallas. Go beyond your typical restaurant date with all of these options:
1. Sur La Table – For those who want to learn or get better at cooking, Sur La Table offers multiple cooking classes a day from the basics and how to make homemade pasta to French pastry classes and more.
2. William Sonoma – William Sonoma offers a variety of cooking classes as well! Some are paid and some are free, including learning latte art or making Vietnamese dishes.
3. The Cookery – There really is no shortage of cooking classes in Dallas, but each offers their own specialty and unique twist, so it's all about finding the best thing that matches both your interests and your budget. The Cookery has different cooking classes and even cocktail making classes.
4. Go on a Chocolate Tour – Dallas by Chocolate Tours takes you on hours of chocolatey fun visiting some of the best chocolatiers in the world, playing chocolate related games and trivia, and basically getting chocolate wasted. It's also BYOB!
5. Go on a Dallas Food Tour – If chocolate isn't your thing, the Dallas Bites Food Tour offers all different kinds of food tours to please your palate! Try out a taco tour, BBQ tour, great food and history tours, and other themes.
6. Become a Coffee Snob – For the ultimate coffee lovers, learn the art of coffee, how to taste it, and the best ways to brew it. White Rock has several coffee classes for all levels of coffee enthusiasts.
7. Go on an International Food Tour – Sometimes you don't need a guide to discover something new. Because Dallas is so culturally rich, you can travel around the world without leaving the city. You can use this list of international restaurants, or create your own international restaurant bucket list, and eat your way through Dallas. To make it more interesting, watch a documentary or do research on the country before visiting and/or create a journal on all the different and delicious foods you tried. If you end up really liking a dish, you can also try to learn how to make it at home.
8. Teatime at the Adolphus – Downtown Dallas' Adolphus Hotel offers a beautiful two-course tea in their stunning and romantic French Room. Dress up and enjoy an evening of English elegance and even a recipe from the Queen herself!
9. Go on a Distillery Tour – Step through Deep Ellum Vodka and learn all about the vodka creation process while sampling their different vodkas. You can also check out Deep Ellum brewing and their brewery tour.
10. Learn to Make Macarons – These small treats can be a challenge to make, but luckily the classes at Bisous-Bisous teaches you the art of making them.
11. Find the Best Taco in Dallas – There's no doubt that there is an abundance of tacos in Dallas, and because most tacos are under $2, you can create your own taco tour and find the best and most authentic tacos in Dallas. Hint: Some of the best taco stands can be found in the Oak Cliff area. Also, make sure to bring cash since not all of them will accept cards.
12. Find the Best Margarita: There are so many different ways to make a margarita and while you can do a quick Google search for "the best margarita," they're always a little biased. Instead, hit up a popular area like Lower Greenville or Deep Ellum and visit a few of the bars to decide your personal favorite. If margaritas aren't your thing, just choose a cocktail of your choice!
13. Eat at a Hibachi Grill – Eating out is more fun when it comes with a show! At Oishii, they make the food right in front of you with a mixture of food acrobatics and comedy!
14. Visit a Brazilian Steakhouse – If you've never visited a Brazilian steakhouse and love steaks and meat of all kinds, then this makes for a fun night out in Dallas. Fogo de Chao and Texas de Brazil are Brazilian steakhouses that are basically a steakhouse buffet. Staff come around displaying different cuts of steaks and other meats, and you have a card that lets them know to either keep adding to your plate or to stop.
15. Grill Your Own Food – Make dinner a little more interactive by seasoning and grilling your own meat at Niwa BBQ, a Korean BBQ restaurant. Choose from different meats, veggies, and sauces, and grill your food to your liking. Just try not to burn it!
16. Make Your Own Cheese Board – Sure you could go to a restaurant and order it, but it's even more fun to put together one of your own. Scardello Cheese Shop has staff that will help you pick the best cheeses and create the perfect pairing if you want to add wine. Make it a budget friendly date night in Dallas and check out the offerings at Trader Joes.
17. Learn All About Mezcal – The smokier cousin of tequila, mezcal is a complex spirit that is easy to appreciate. The owner of Las Almas Rotas takes you through all of the mezcal education.
18. Take a Spirit Class – Total Wines is always hosting classes to help you learn more about making drinks, understanding what you're drinking, and just gaining new knowledge.
19. Learn About Black History – Soul of DFW takes people on a tour of Dallas where you can learn about significant African American landmarks. As part of it, you also stop at several black owned businesses for tastes of soul foods and desserts.
Best Dallas Date Ideas: Quirky Things to Do
Sometimes regular date nights get old, but not with these quirky date nights in Dallas! Spice things up with something out of the ordinary and maybe even a little strange.
1. Learn to Make Cheese – Cheese is a necessity of life (in my opinion) and you might be surprised at how easy it is to make some of our favorite cheeses. So, learn a new skill at MozzCo, and become a cheese making power couple!
2. Practice Goat Yoga – How much yoga is involved? I'm not exactly sure. Really, it's all about hanging out with cute baby goats! But there's nothing quite like doing a plank while a baby goat walks across your back. Happy Goat Yoga has all kinds of classes, plus the occasional happy puppy and other cute animals.
3. Look at Airplanes – With 35,000 artifacts, air crafts, and spacecraft, any airplane lover or traveler would be excited to visit the Frontiers of Flight Museum!
4. Throw Popcorn at Actors – The Pocket Sandwich Theatre has got to be one of the quirkiest and coolest theaters in Dallas! They have absurd melodramas that often include a zombie spin on a historic play, comedies, and certain shows that involve throwing popcorn at the actors. They always have exciting shows worth seeing.
5. Ride the Ferris Wheel – Ferris Wheeler BBQ has delicious food, drinks, live music, and a Ferris wheel that you can ride for a fun night out in Dallas.
6. Learn to Trapeze – It might be too late for us to join the carnival, but we can live out our childhood carnival dreams with our acrobatic partner and classes at Moxies Mischief, including trapeze walking, aerial skills, hoops, and more.
7. Become Detectives – Enjoy a dinner and a… murder? These themed murder mystery dinner shows, it's the job of the guests to figure out who dunnit! There are several different places that host events like these, so do a quick Google search to find the best one for you.
8. Go Back to Medieval Times – Eat with your hands and watch knights joust to win while sitting inside a castle turned stadium at Medieval Times.
9. Explore Virtual Reality – Escape to a new world at Dreamscape, where you can free fly, explore a magic realm, go underwater, and other unreal adventures. It's crazy how far technology has come!
10. Visit an Indie Book Store – Enjoy a quiet evening diving into a good book together. Seriously, that's what most girls dream about! Haven't you seen the memes? The Wild Detectives and Deep Vellum Books both offer coffee and wine, so you enjoy drinks with your book. Lucky Dog Books has everything for $3 or less if you're looking for an affordable date night in Dallas. Interbang Books also has thousands of selections to browse through, and while not an indie bookstore, Half-Priced Books is one of the biggest for hours of time spent browsing!
11. Visit the Motorcycle Museum – You might be surprised, but Dallas has its own motorcycle museum, the Haas Moto Museum, with over 150 different motorcycles from multiple generations.
12. Visit an Instagram Museum – Half art installation, half interactive photo opportunity, enjoy art while taking fun pictures together. While these are ever-changing and pop-up all the time, some notable ones include the Museum of Illusions, Sweet Tooth Hotel, and the Psychedelic Robot.
13. Check Out an Airbnb Experience – Airbnb has so many unique and romantic date ideas in Dallas, from making your own fragrance, crafts, guided tours, and fun dates you might not ever have ever thought of!
Best Dallas Date Ideas: Hands-on Things to Do
Walk out of these romantic date ideas in Dallas with not only some solid bonding time, but also a new item to add to your house or a new skill that you can use!
1. Glass Blowing – Create unique items like bowls, glasses, paperweights, and vases through the art of glass blowing at Dallas Glass Art, where they host regular classes.
2. Make a Candle – They say part of romance is the scent and, at the Candle Bar, you can be part of creating the perfect candle to fill your entire home!
3. Create Something You Actually Need – Crafting is fun, but sometimes you manage to walk away with things you don't need. However, the Upstairs Circus has so many different class offerings with options like making bottle openers, serving trays, magnetic shelves, wallets, and other cool projects.
4. Wine and Paint – The more you drink the better it looks, or something like that. Create a cute couple's masterpiece while sipping wine at Pinot's Palette or Painting with a Twist.
5. Wine and Wood – Or, rather than painting on a canvas, try painting on wood and making beautiful sayings to hang in your home at Wine and Wood.
6. Learn Pottery – I tried it once. It's really hard to get it to not turn into a lump of clay, but at Quigglys Clay House, they teach you the art of the pottery wheel and you can take your creation of love home!
7. Learn to Give a Good Massage – Save money on all the massages and instead, learn to give a good massage at the Sterling Day Spa where they offer couple's massage classes.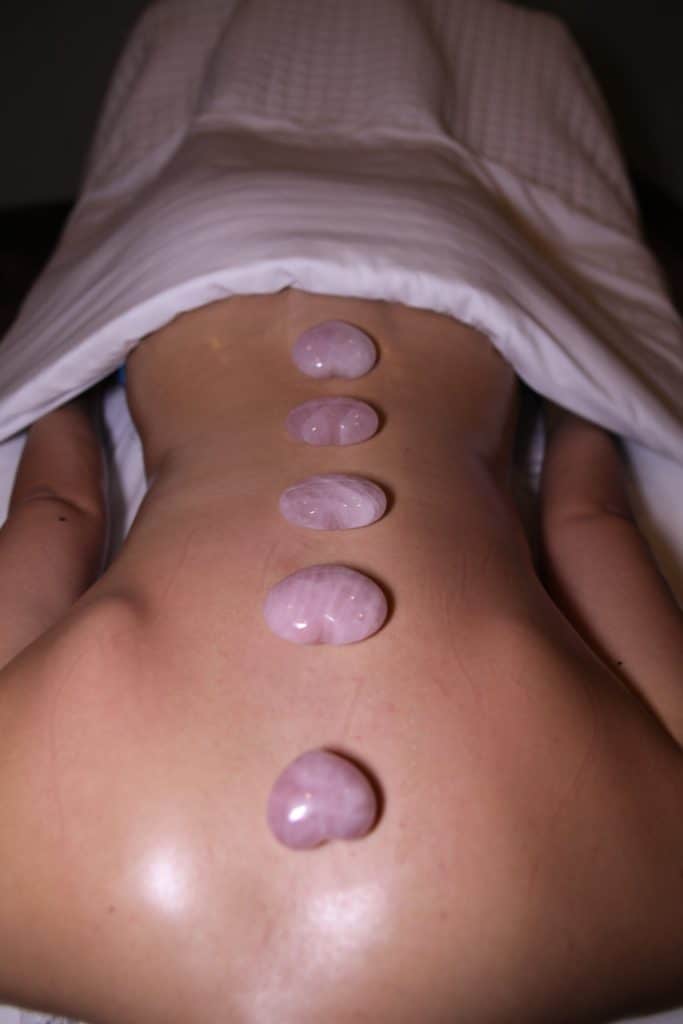 The Best Dallas Date Ideas: Free Things to Do
You don't have to spend money for quality time together. There are so many free things to do in Dallas that make for the best date ideas!
1. A White Rock Picnic – Pack some sandwiches or something you made from home and enjoy a romantic picnic while watching the boats sail by.
2. A Late Night at the DMA – The downtown Dallas Museum of Art is always free, but there's even more to do at the Late Nights with its special themes. There are also other free workshops and classes at the DMA.
3. Stroll Through the Dallas Farmers Market – It's fun to see all of the amazing items and samples vendors are handing out for you to try. I can't guarantee you won't walk out without buying something though. The Dallas Farmers Market is also home to an indoor food hall and several small businesses with all sorts of treasures.
4. Yoga at Klyde Warren Park – Klyde Warren Park is full of free date nights in downtown Dallas with all of their free fitness classes like yoga, Zumba, and Salsa. They also have board games you can check out for free, regular events, magazines, ping pong, and more for a whole day or afternoon of fun. Be sure to peruse the selection of food trucks too!
5. Visit the Hyena Comedy Club – On Thursdays, the Hyena Comedy Club has comedy nights so you can see a performance and laugh together free of charge. Make sure to check their schedule for availability.
6. Volunteer at the North Texas Food Bank – It costs nothing to help, and you can assist bagging items for the North Texas Food Bank. Bring along your date or get a group date together for hours of quality time and volunteering.
7. Take the Trolley – The M-Line Trolley starts in West Village Dallas and cruises through Uptown to the Dallas Museum of Art. This beautiful vintage trolley is just one of the many fun activities you'll find in downtown Dallas. Enjoy a scenic, afternoon ride and, since the DMA is free, you'll end up having two date night ideas for the "price" of one!
8. Acroyoga – I think this is such a unique date night in Dallas, and it's so wonderful that Dallas Acroyoga offers free Acrojams on Saturdays for you to enjoy at North Park Mall.
9. The Geometric Museum – The Geometric Madi Museum has bright art centered around geometric designs and, best of all, it's free to attend!
10. Visit the Teddy Bear Park – Yes! Dallas has a cute park right along a small pond filled with adorable teddy bear sculptures that are fun to check out and pose for pictures with.
11. Visit Different Art Galleries in the Design District – There are so many incredible local artists and art curators in the Dallas Design District that you can visit and enjoy the art for free. While a Google search for "free art galleries in the Dallas Design District" will pull up a great list, here are a few: ALG Collective, Dallas Contemporary, Laura Rathe Fine Art, and the Goss-Michael Foundation. Make sure to check their hours as they do tend to change or just be odd.
12. Check Out the Latino Arts Project – This museum hosts different and incredible Latino-focused art exhibits for free!
13. Learn to Two Step – Cowboys Dance Hall hosts free lessons every night they're open. Don't forget to also check their nightly specials, as you can often get in free before a certain time!
14. Go Sailing on White Rock Lake – The Spirit of Dallas actually takes people out for free sailing. You can even bring a picnic on board! Check their calendar or give them a call to see when they are sailing.
15. Watch the Sunset at Margaret Hunt Hill Bridge – Grab a blanket and relax as you watch the sunset, or rise if you can wake up that early, with the Dallas skyline in the distance.
16. Go for a Hike – There are some great, free places for a nice hike in Dallas, including the Oak Cliff Nature Preserve, Piedmont Ridge Trail, Trinity River Audubon Center, the Buckeye Trail, Great Trinity Forest Gateway and Horse Trails, and the Cedar Ridge Nature Preserve. That's like 7 free date nights in Dallas right there!
17. Play with Cats & Dogs – If you love animals, but don't have the time or budget for a pet, this is one of many ways to have a free date night in Dallas! The Dallas Humane Society is looking for dog and cat socializers to keep the animals' company and help them find new homes. Additionally, you could even go the route of dog walker through apps like Wag and leave your date having made a profit!
18. Go on a Brewery Tour – Four Corners Brewery has a free tour every Saturday that you can join in on!
19. Check Out Samurais and Asian Art – The Crow Museum of Asian Art always has free admission where you can wander through jade collections, intricate artwork, and brilliant architecture.
20. Join a Meetup – There are so many meetups on Meetup.com that are centered around free, fun activities. Learn something new, join a book club, and socialize with people with common interests on your next date night in Dallas!
21. The Dallas Culture Pass – If you have a Dallas Public Library Card (which is also free), you can take advantage of free arts performances and fun activities by using your Dallas Culture Pass!
22. Events at the Dallas Public Library – And speaking of the library! The library has so many incredible and free events to check out too, including different classes and workshops. Keep up to date with their calendar for free, fun date ideas (you can sort the list by adult classes since there are many geared towards kids).
23. Go on a Photo Walk – All you need is your phone's camera and maybe a couple of posing ideas if you're getting really serious. Deep Ellum and Bishop Arts are full of unique art, but you could really go anywhere with it!
The Best Dallas Date Ideas: Seasonal Things to Do
1. Shakespeare in the Park – Shakespeare Dallas hosts "Shakespeare in the Park" in the summer and different times throughout the year. Enjoy a picnic on the lawn as the actors perform these classic works.
2. The Perot Museum After Hours – I remembered I used to hate science class, but you can actually get excited about the learning that goes on at the Perot Museum. You'll experience unique, adult cocktails and science "experiments."
3. Summer Pool Parties – Summer is always exciting, because there are so many fun pool parties!
4. Christmas Date Ideas – Christmas time in Dallas is basically the ultimate dating season because of all the cute Christmas lights, themed pop-ups, and mistletoe to kiss under. Read all about Christmas activities and festive bars/restaurants in Dallas for the best date ideas around the holidays!
5. New Year's Eve Date Ideas – What's more romantic during the holidays than celebrating New Year's Eve together? Get dressed up, grab dinner, drinks, and kiss under the fireworks at midnight. Be sure to explore our list of New Year's Eve party ideas!
Best Dallas Date Ideas: 40+ Extra Romantic Things to Do
In addition to all of our dates above, we've included some of the best date ideas in Dallas recommended by Viator!
Best Dallas Date Ideas: Final Thoughts
A lot of energy and hard work was put into this Dallas date guide to make it as fun and comprehensive as possible! Don't forget to share it or save it for later. Of course, we tried to get everything we could, but sometimes, that's hard. If there's something we missed, share below in the comments so we can add it in for more date night ideas in Dallas! Don't forget to check out our list of the best date ideas in Dallas-Fort Worth!