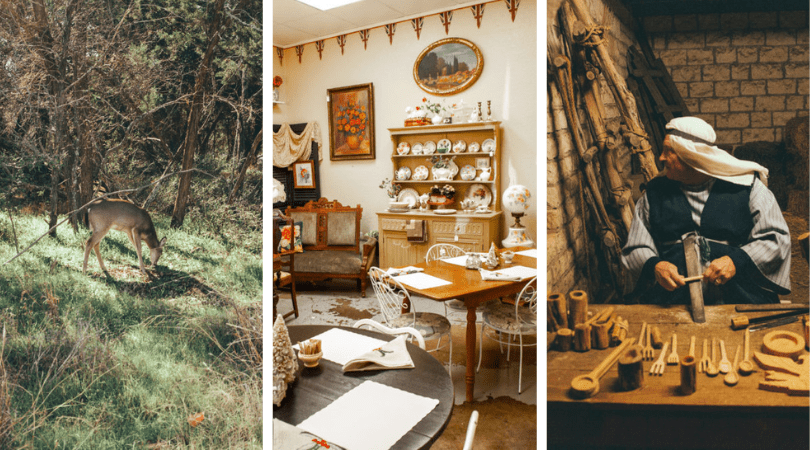 I came across Burnet, Texas while looking for a fun place to camp near Austin with our camper van rental from Voyager camper vans. I found Inks Lake State Park and from there I started looking into more things to do in this city and became so excited about this beautiful small town! From extraordinary natural wonders, scenic wineries, antiques, and more, Burnet makes an incredible destination without the crowds.
Fun Facts About Burnet
The residents have a special phrase for visitors to their small town. While most of us would expect to pronounce the town as "Burn-et," it's actually "Burn-it." If you say it wrong you may have someone correct you with the popular phrase "It's Burn-it, Durn-it, Can't You Learn-it."
Keep your eyes open for shallow waters. Under Lake Buchanan is the underwater ghost town of Bluffton which was originally rich in pecan orchards and cornfields until the Buchanan Dam was set to leave it underwater. While the residents packed up their things, there are still remnants of the town. When the water is low enough you can take a boat to the island and discover it. Unfortunately, the last time it resurfaced was 2011, so who knows how long you will have to wait!
Burnet is home to the Falkenstein Castle, an ornate castle that you would expect in Europe instead of Texas. In the past it had been used for weddings and as a place to stay. I've scoured the web and talked to locals, but at the time it's no longer in business and is a family residence. However, from certain parts of Burnet you are able to see the fairy tale castle.
Burnet is a popular eagle spot! You can usually drive along Lake Buchanan and easily spot them or take a river cruise.
Longhorn Caverns State Park
Caverns are just cool in general, but Longhorn Caverns is truly unique. With a history of prohibition parties in a cave (can we bring these back?), sparkling calcite crystals lining the walls, and the spot where Confederates mined bat poo for gun powder, the Longhorn Caverns is a must visit destination in Texas!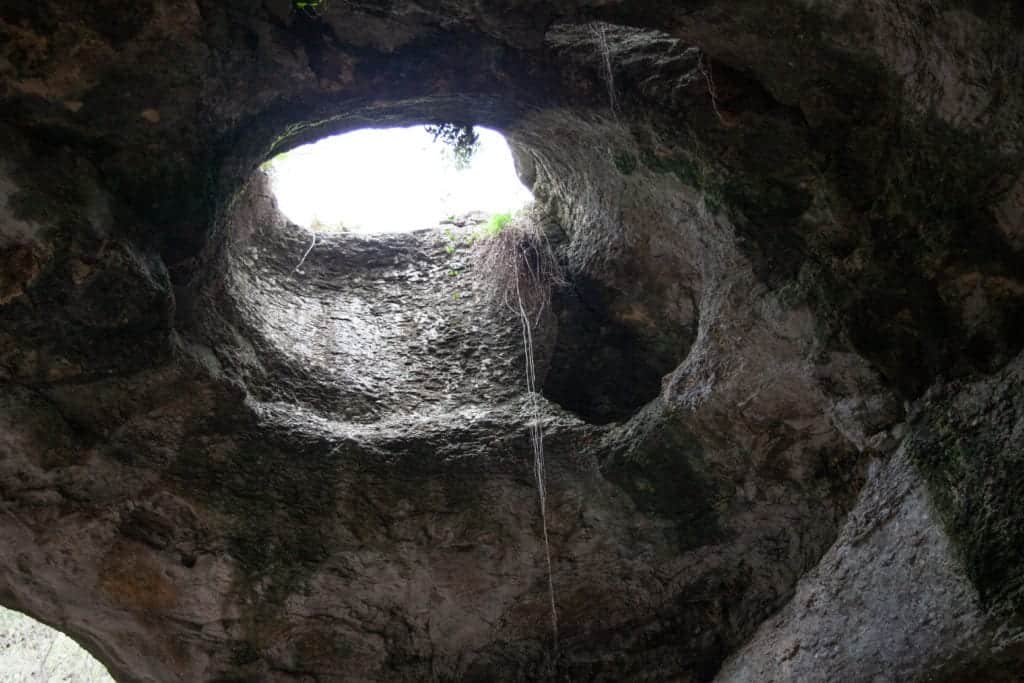 The hike is about an hour and a half, and you learn about the remarkable history and the natural formations. Bring appropriate shoes and be prepared to do a little bit of crouching during this tour. If you go in the summer, the cool temps inside are the perfect break from the heat!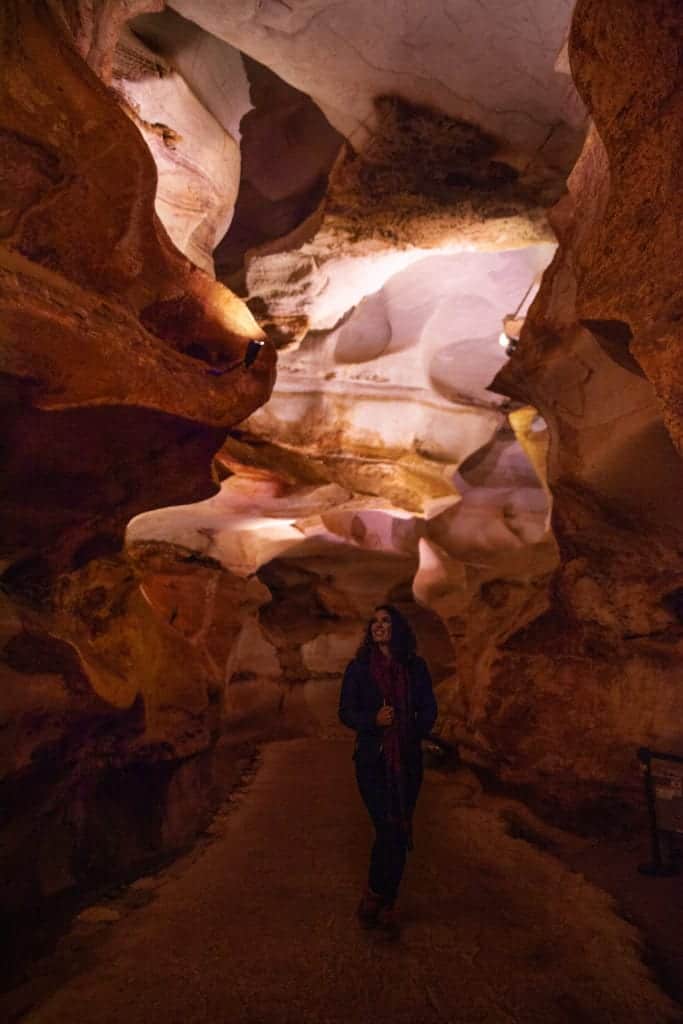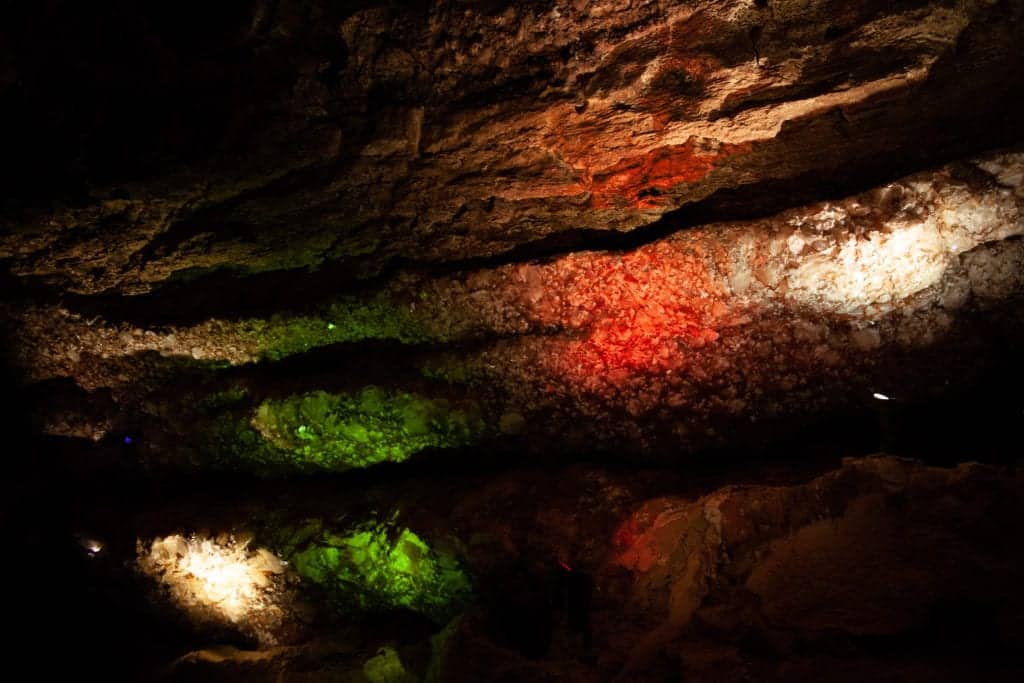 Explore Wineries in the Hill Country
It's no secret that I'm a wine fanatic, and one of my favorite parts about the cities in the Hill Country are the wineries scattered throughout. Burnet has two amazing wineries you will want to check out!
Torr Na Lochs Vineyard and Winery is set atop a hill to give you incredible views of the rolling Hill Country. You can grab a seat and try a variety of their Texas wines from dry to sweet or grab a class and sit outside for a romantic view. When we were there, we were fortunate to have lovely live jazz music playing.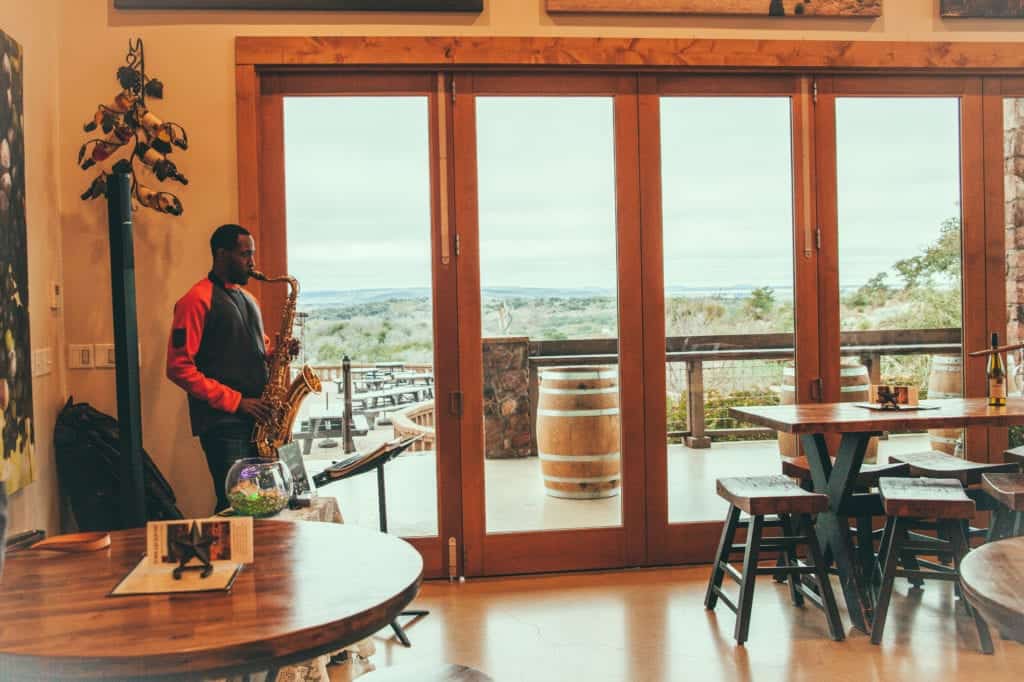 At Perissos, sample some of the most incredible wine, and wander through the vineyards in spring. I was impressed at the quality of these Texas wines!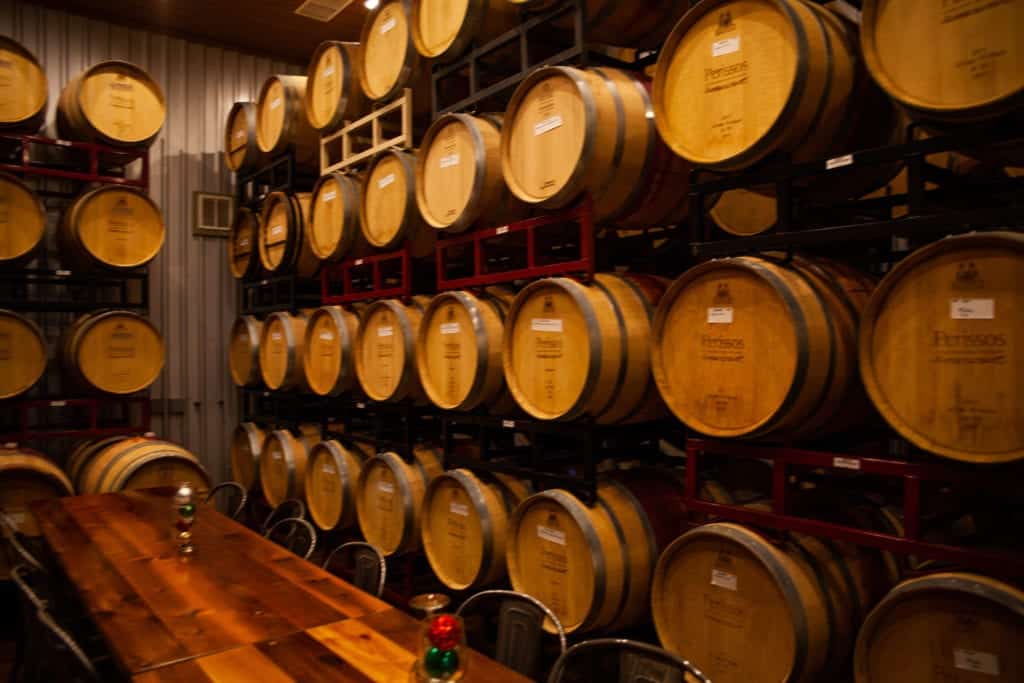 Enjoy High Tea
Dress up in your Sunday best and sip on Bourbon Street Vanillas Rooibos while munching on cute scones over at Finds Tea Room! We went on the weekend to be able to experience High Tea with delicious tea cakes and sandwiches on a plate just like England! If this is something you want to do, make sure to call at least 48 hours in advance so they have time to make your special treats!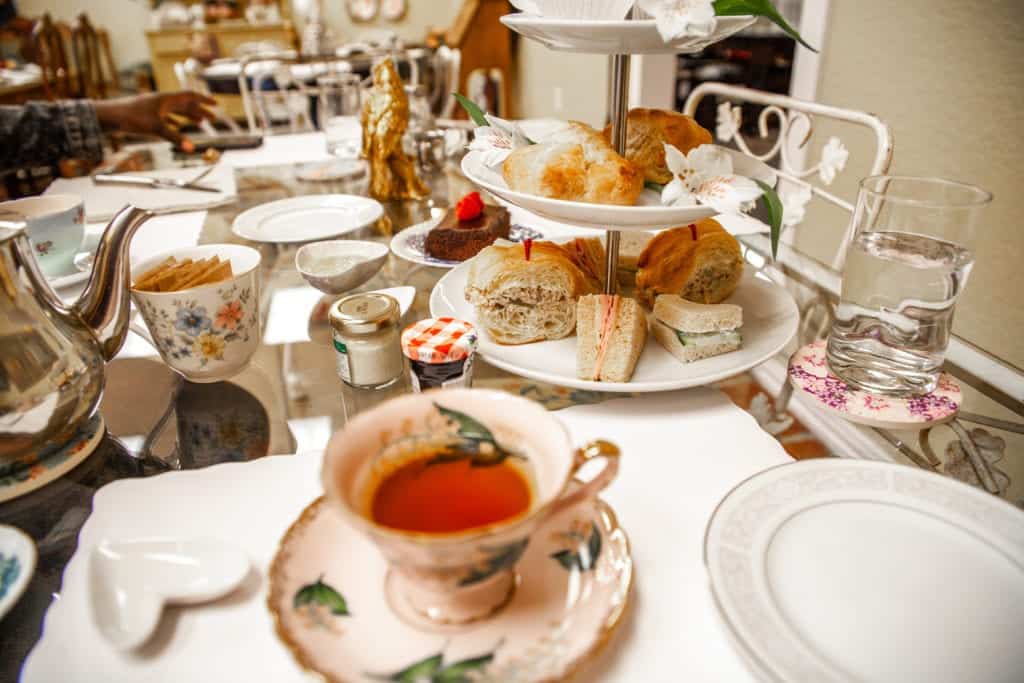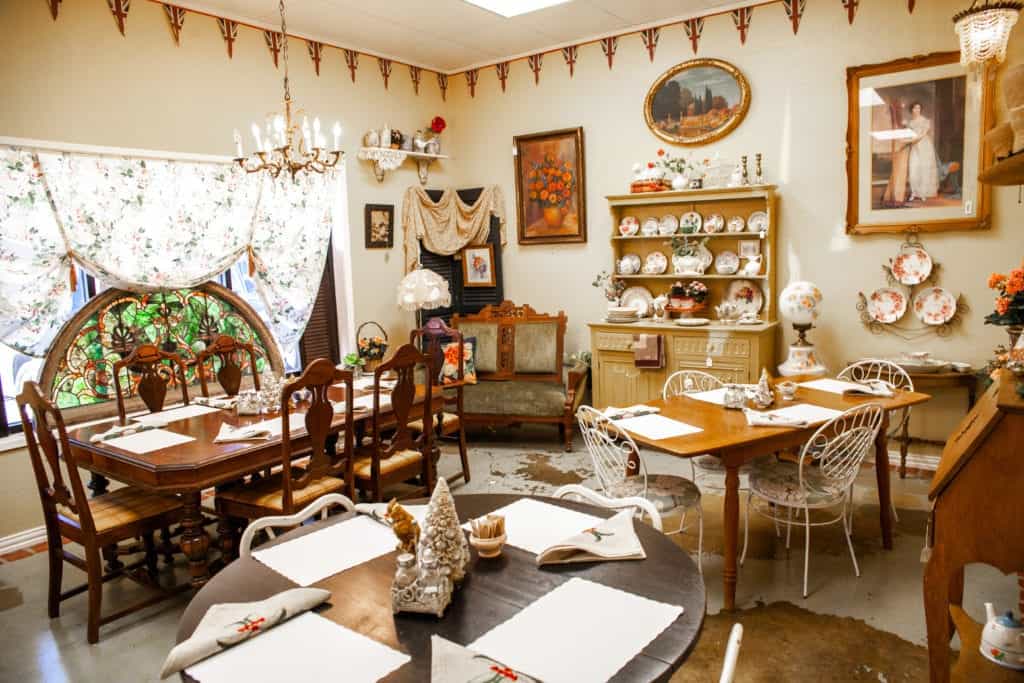 Go Antique Shopping
What is a small town without cute antique shops? Well Burnet, Texas has more than its fair share of them. A benefit is they're not overpriced like some of the other towns, and you're likely to find several things you want to go home with. You can make your way around all of them, but I'm sharing some of my favorites below!
Uncommon Finds
Uncommon Finds is connected to Finds Tea Room so you walk right over after your tea! They have lovely vintage furniture, gorgeous florals, and decor.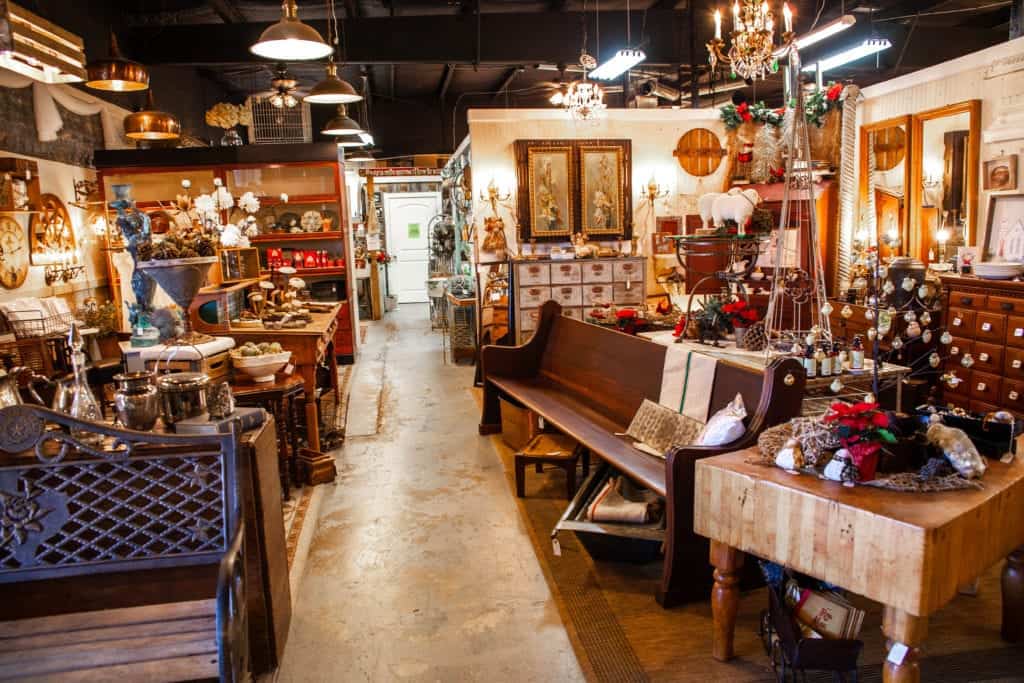 Vintage Designs
Vintage Designs is Vintage Decor #goals! I spoke to the owner, and she was able to explain some of the significance of the items. This place is so lovely and bright that I think even people who aren't normal antique fanatics would love this. My husband was pretty enthusiastic about the items, and we almost walked out with the adorable brick drawers and vintage mail holders.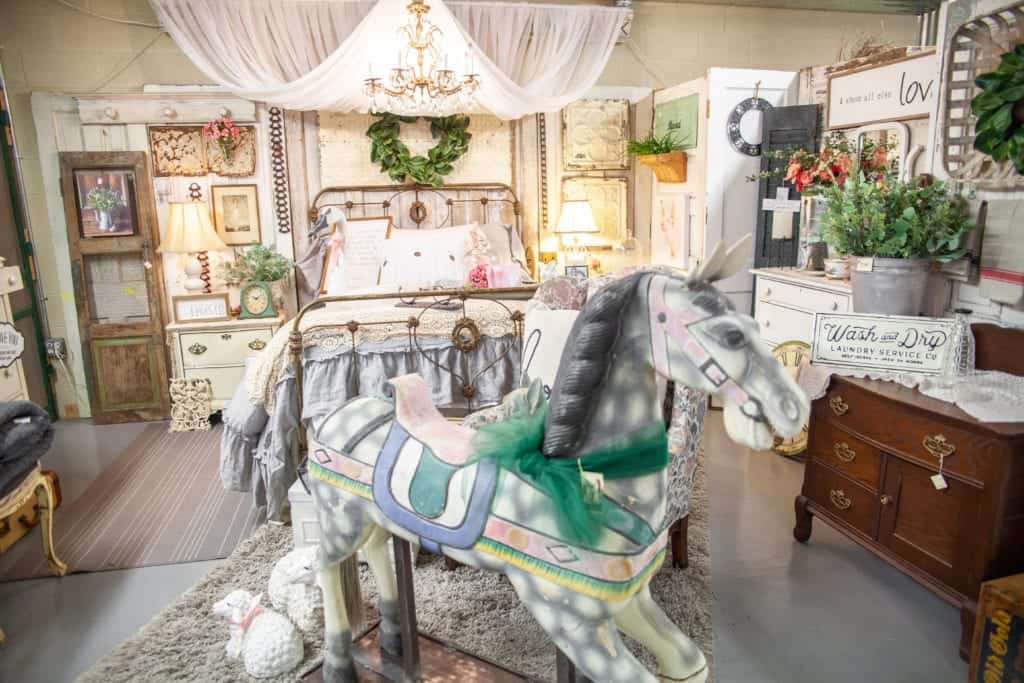 S & H Trading Post
S&H requires a little more digging, but they have rooms and room of different antiques, jewelry, little nick knacks, and more. I found several gems here!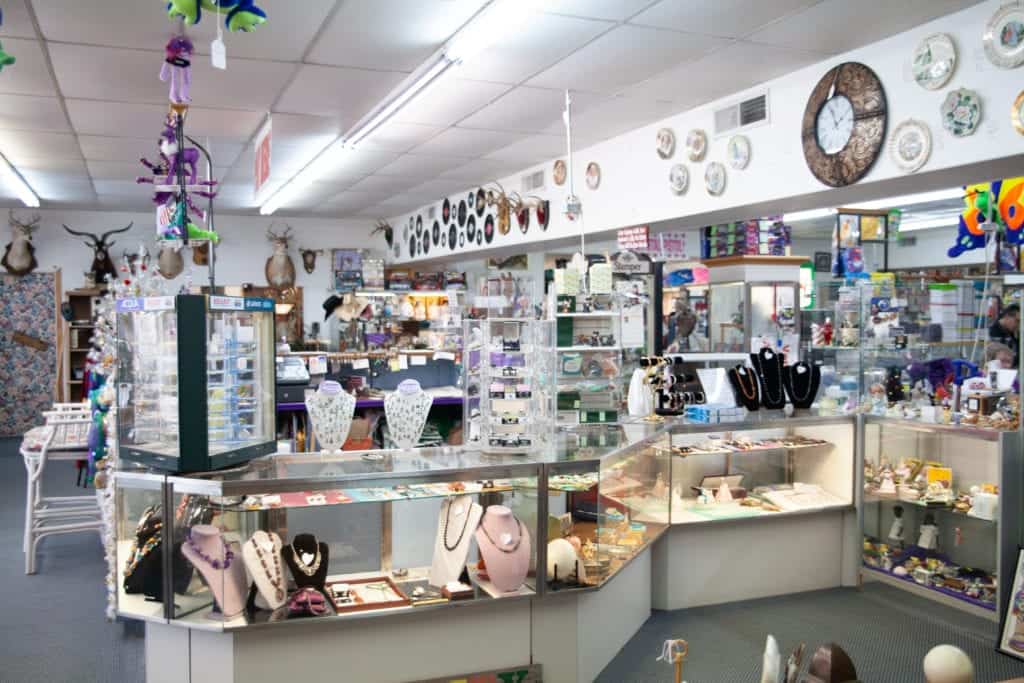 Inks Lake State Park
We chose to camp at Inks Lake State Park to be able to wake up to the beautiful views of the lake.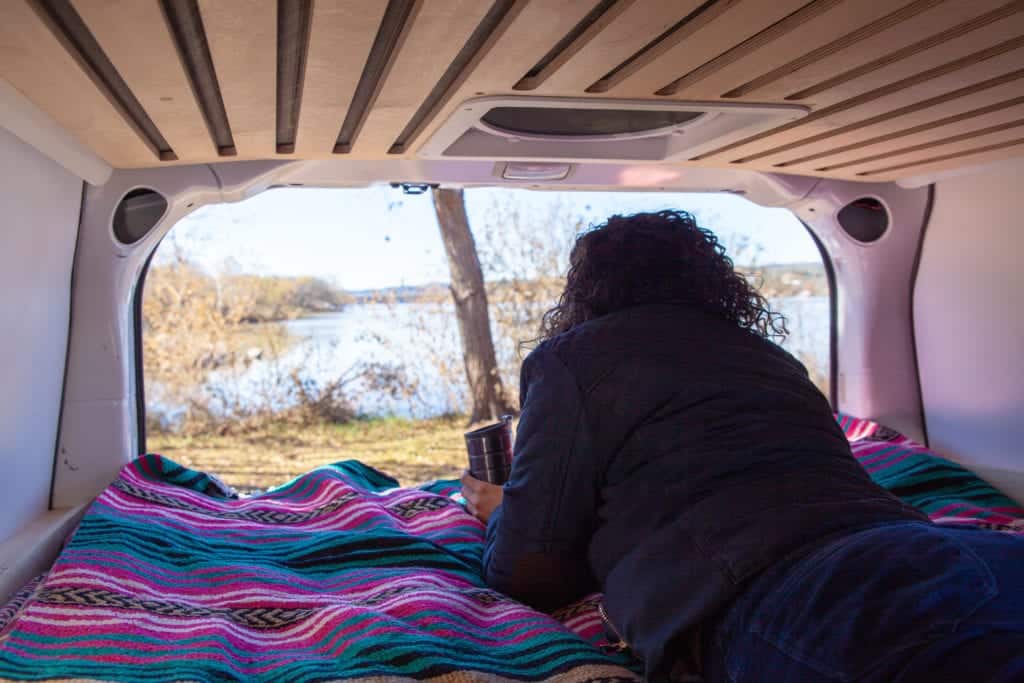 Not to mention the deer we didn't expect to see! Even if you're not camping, Ink Lake is incredible to visit to go swimming at Devil's Waterhole and to jump into the water for the adventurous ones.
There are also beautiful pink granite rocks to hike. Check out the calendar events for things such as Cowboy coffee, guided hikes, star parties, and more.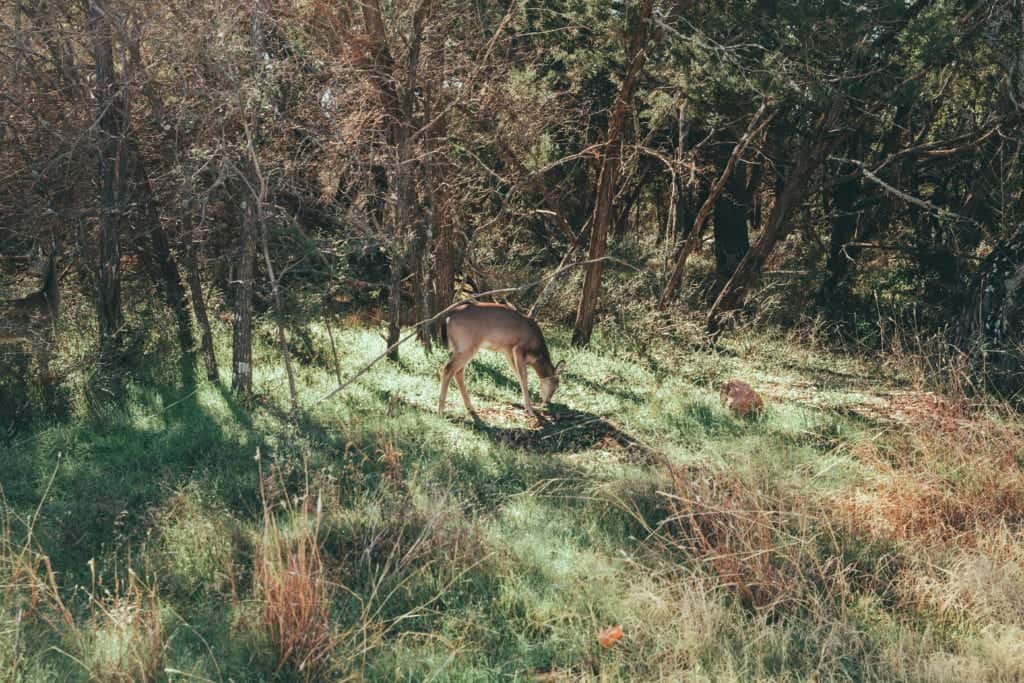 Vanishing Texas Cruise
There are a lot of beautiful sites that can only be accessed by boat such as the waterfalls at Buchanan lake. So if you're looking for something unique, check out the scenic and sunset tours. Additionally, they have an eagle cruise for a better chance of seeing an eagle.
Special Events
Keep your eye out for special events that make Burnet extra fun!
Bethlehem on Main
For two weekends during December, the church puts on an elaborate show letting you get a glimpse of how it might have been like on that Christmas Eve night. Crowds line up early, so be prepared to wait. On the first day we decided to skip it because we did not want to wait. However, the next day a large number of people told us it was worth the wait, and I'm so glad we listened to their advice.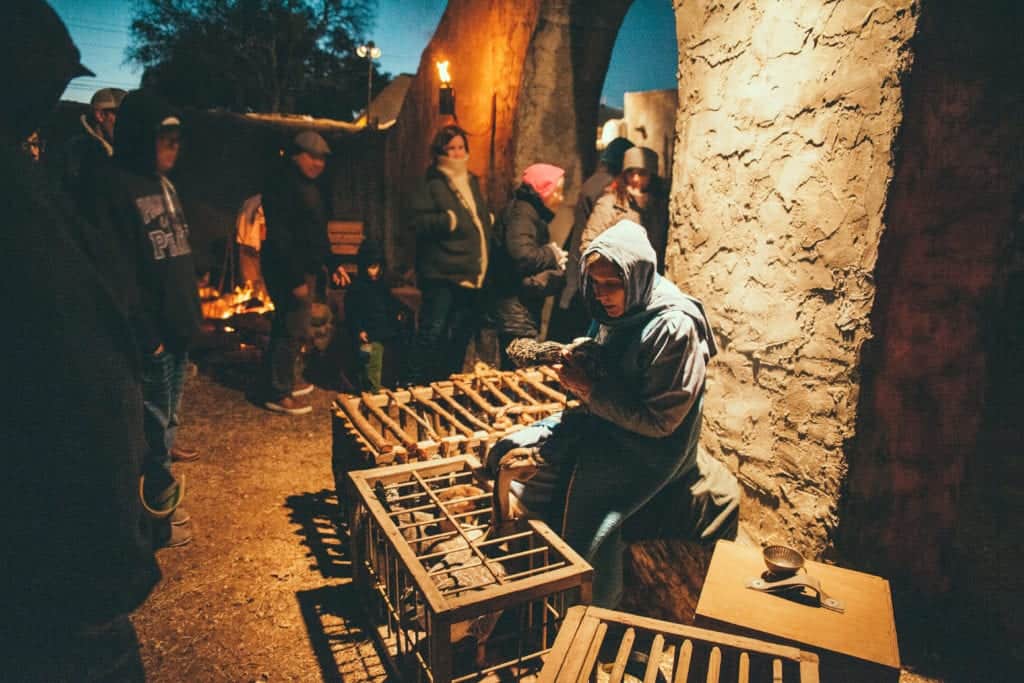 Everyone was fully dedicated to their role with people playing the roles of guards, prisoners, craftsmen, and more. They had sweet bread you could try and camels that you could get a picture with. It's a truly incredible historical and interactive production!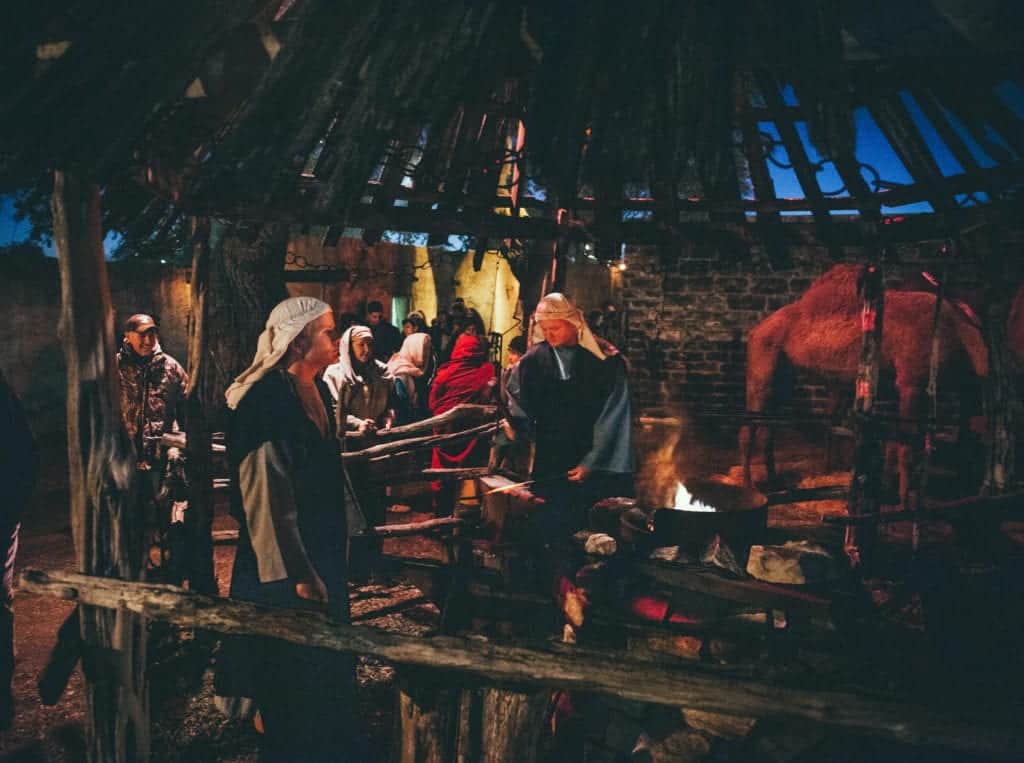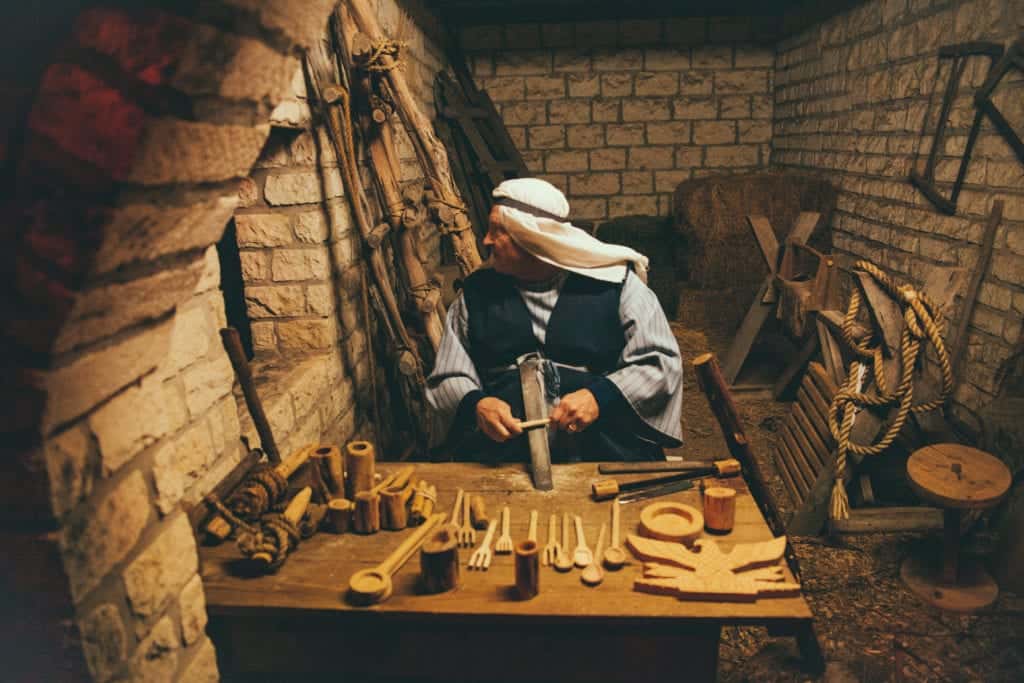 There's also a Easter Journey which follows the path of Jesus's walk to the cross and empty tomb in a similar production style to Bethlehem.
Utopiafest
Just as the Texas weather begins to get bearable, a Reveille Peak Ranch hosts a homegrown music festival with live performances, art installations, and more. You can read more about the experience here.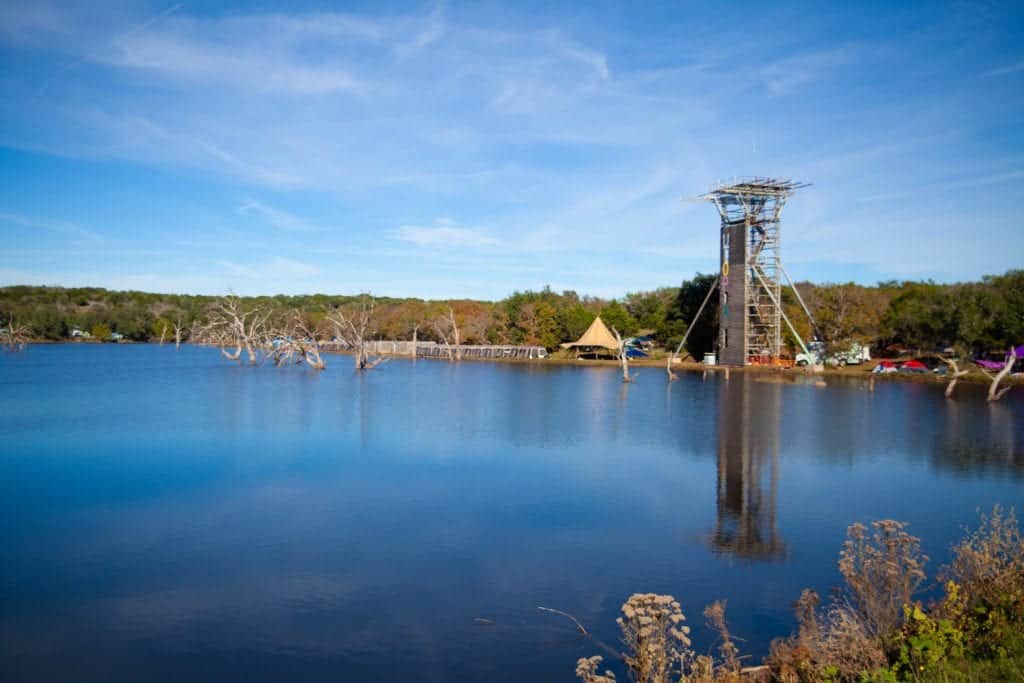 Things to Do in Burnet, Texas: Final Thoughts
Burnet wasn't a city originally on my radar of cities to visit, but now that I've gone I can't believe all this small town has to offer. Usually the Texas Hill Country towns such as Burnet, Marble Falls, and Llano get combined together. However, each one of those cities has their own list of unique things to do that make their own weekend trip.
I love all of the unique nature that is right here in Burnet! You could either have a fun day trip from Austin or make a weekend trip like we did. Either way, you're bound to have a good time!