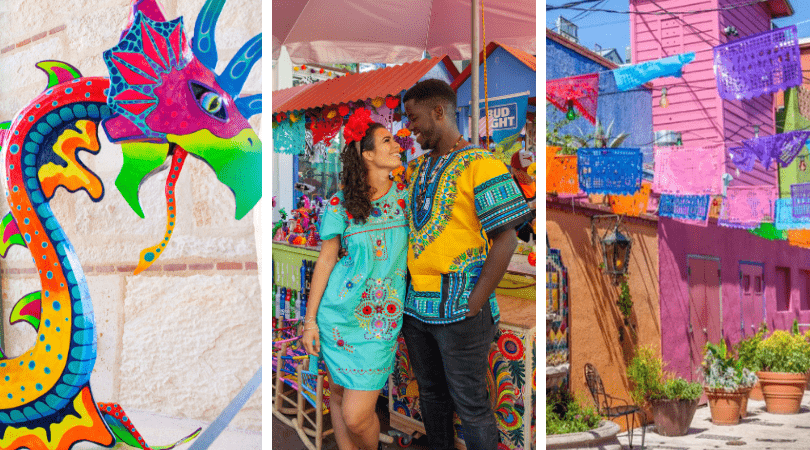 Are you trying to come up with fun date night ideas in San Antonio, but you aren't quite sure what to do? There are so many romantic things to do for couples that the hardest thing about this task is deciding what to do next! Save this for the next time you need a San Antonio date idea, whether you're looking for something romantic, free, fun, active, or food oriented. And even though many of these articles are based around activities for couples, in general, these ideas are great for people just looking for new things to do in San Antonio!
Romantic San Antonio Date Ideas
Love will definitely be in the air with these romantic things to do in San Antonio for couples!
1. Grab Drinks in the Sky – The Tower of Americas offers views of downtown San Antonio and is the perfect place to grab a top-tier, romantic dinner with drinks.
2. Visit the San Antonio Botanical Gardens – Wander hand-in-hand and walk through all of the flowers and blooms for a romantic date night at the San Antonio Botanical Gardens.
3. Enjoy Drinks at Jazz TX – Listen to the smooth sounds of jazz music as you sip on cocktails and enjoy good conversation with your partner. Jazz TX has two performances a night with no cover Tuesday through Thursday at 5:30pm.
4. Go on a Wine Tour – San Antonio is close to the Texas Hill Country, home to hundreds of vineyards and wineries. Cottonwood Wine Tours offers wine tours that travel out into the Hill Country so you can grab a couple of friends, enjoy wine tastings, and wander through vineyards.
5. Get a Couples Massage – Enjoy a romantic couples massage with all kinds of Texas ingredients like beeswax, honey, and lavender with some of the best views. Loma de Vide Spa offers couples massages in their sky loft and in a beautiful grotto.
6. Relax in a Salt Cave – Enjoy all of the relaxing and healing properties while laying back in the salt caves at Eforea Spa.
7. Make a Bouquet – Rather than just getting her flowers, head over to the Vintage Bouquet Bar in the Pearl District where they have flowers you can arrange yourself to create a one-of-a-kind, thoughtful bouquet.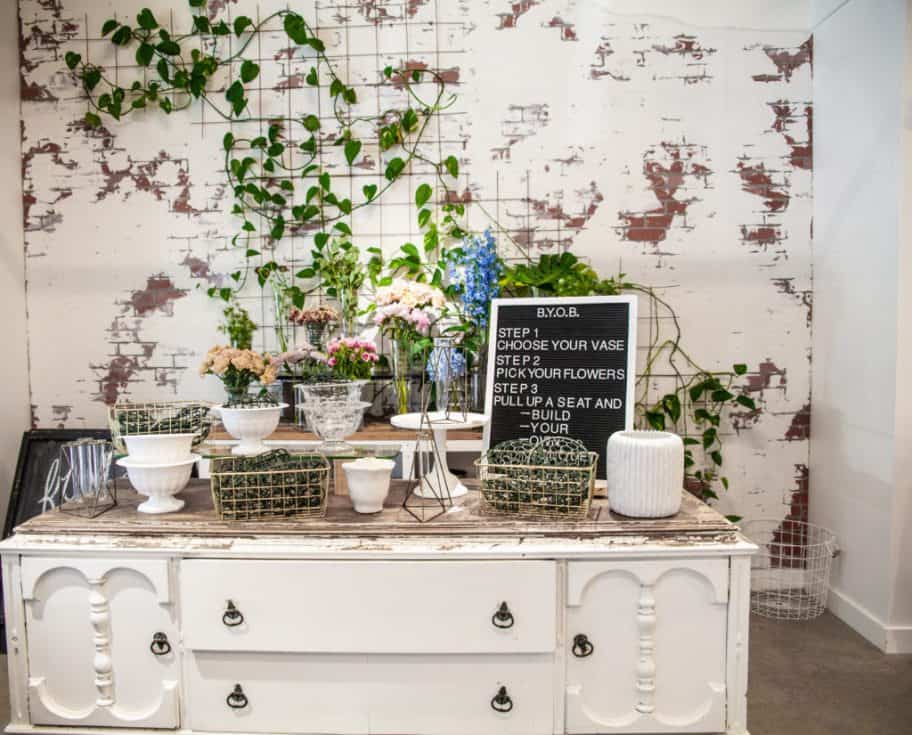 8. Go for a Wine Tasting – Stray Grape has 50 different wines to try. Or, if you want to be extra romantic on your next San Antonio date, work with them to create your own wine and label that you can enjoy as time passes.
9. Wander Through the Vineyards – Or drive out to North San Antonio and visit Lara Vineyards. Wander through the vineyard together and try varietals like Cabernet Sauvignon, as well as unique wines like hibiscus wine.
10. Listen to the Symphony – Get dressed up for a night at the San Antonio Symphony. In addition to the classical concerts, the San Antonio Symphony has other shows, such as live accompaniments to movies and even pop music!

11. Visit One of San Antonio's Most Romantic Restaurants – Sometimes all you need for a romantic date is visiting one of San Antonio's most romantic restaurants. You'll find tasty meals at the Fig Restaurant, with views of the Riverwalk, Ocho in the middle of a beautiful glass observatory, Bohanan's (ranked as one of the top 100 restaurants in America), and Signature for a French inspired meal.
12. Go on a Helicopter Tour – See San Antonio from up high with your partner, including views of iconic buildings like the Alamo with Alamo Helicopter Tours.
13. Take a Couples Massage Class – A massage only happens once, but with a couples massage class at the Love Institute, you can learn a skill that will last a lifetime. Just be prepared for your partner to expect massages regularly!
14. Go on a Romantic Picnic – Sleepover Envy does cute sleepover setups, but they also offer romantic picnic setups!
15. Take a Day or Weekend Trip – There are so many little cities nearby in the Texas Hill Country! Go on a day trip to the French town of Castroville, the German town of New Braunfels, Seguin, and so many others!
16. Turn it into a Vacation/Staycation – Why does a San Antonio date night have to last just one night? Turn a date night into an entire weekend. Stay in a beautiful hotel, like Hotel Emma in the Pearl District, and spend a couple of days together checking out all of the romantic things to do in San Antonio.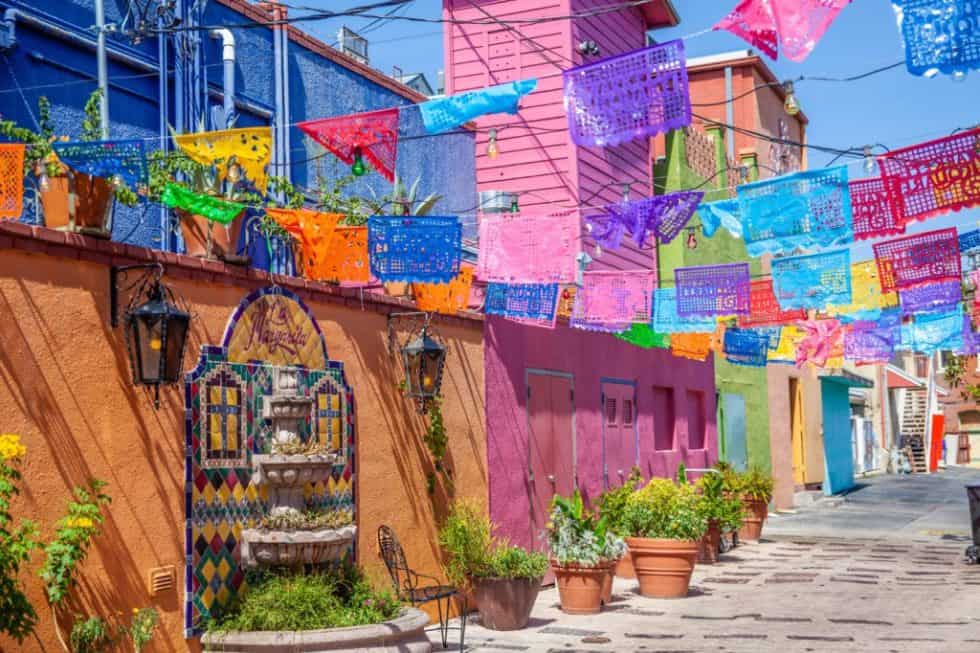 Fun San Antonio Date Ideas
Keep the laughter flowing and the energy high with these fun San Antonio date ideas that are sure to impress.
1. Play Mini Golf – With places like Monster Mini Golf, you can add a little bit of competition to your San Antonio date night and have the winner buy drinks after.
2. Catch a Show at the Majestic Theatre- Originally built in 1929, the Majestic Theatre will enchant you with its classic beauty. Here, you can catch top Broadway shows, comedy shows, ballets, and other incredible shows.
3. Visit a Speakeasy – Enjoy a drink prohibition style at one of the many speakeasy bars in San Antonio.
4. Fun Nights at the Alamo Drafthouse – More than just a regular theater, Alamo Drafthouse has special events where they invite you to sing along, react out loud, and engage with the movie. No worries about getting hushed here.
5. Visit the Pearl Farmers Market – The Pearl Farmers Market is huge and may be the biggest in Texas. It's so much fun to try all the different goods from local vendors, sample some new items, and see all the cute dogs walking around.
6. Go Two-Stepping – Grab your cowboy boots and put on your cowboy hat for a night of dancing. With a live band and dance lessons for those who don't know how, Cowboys Dance Hall is always a good time. Some others in San Antonio include Wild West and Thirsty Horse Saloon.
7. Catch a Basketball Game – The blood of San Antonians runs silver and black and going to watch a Spurs or Silver Stars game is a must!
8. Adult Nights at the Doseum – The Doseum isn't just for kids. At Redo Nights you can unleash your inner child, but with drinks involved.
9. Volunteer at the Humane Society – The Humane Society is always looking for dog and cat socializers. Spend time together loving on cats and dogs for a fun date idea.
10. Check out the Vintage Shops – Set up a budget, pick a theme, and see who can put together the best outfit. Even take it out for a date! Thrift Town has one of the largest selections or hop around to a couple of other local spots like Montage and Revolution Thrift.
11. Go Racing at K1 Speed –K1 Speed has the fastest indoor electric go karts in Texas that go as fast as 45 mph. Gone are the days when you had to strategically choose the go-kart that was fastest and win on sheer luck.
12. Play Arcade Games – Grab a drink and play old arcade games together at Slackers. They have giant Jenga, pool, air hockey, and other classic arcade games.
13. Visit a Comedy Club – The couple that laughs together, stays together. There are several different places to check out including the Laugh Out Loud Comedy Club, the River Center Comedy Club, and the Blind Tiger Comedy Club.
14. Sing Horribly Together – Unless you sing well. Then that's cool. The people at Dad's Karaoke really get into the karaoke and are a fun group!
15. Visit the San Antonio Zoo – The San Antonio Zoo has so much going on if you just want to visit, including feeding hippos, giraffes, and tortoises; going behind the scenes, and having butterflies fly all around you! They also have some extra romantic date ideas, like a romantic dinner in front of the hippos on Valentine's Day.
16. Tackle an Escape Room – This is a San Antonio date night that could make or break a relationship. How well do you two react under pressure? Solve puzzles to escape the room or save the world. Each escape room has a different theme, such as James Bond themed rooms, raiding the tombs, and more. Check out Extreme Escapes and the Texas Panic Room for some great themes.
17. Go Indoor Skydiving – Maybe skydiving isn't for you but get the thrill at iFly as you do back flips in the air and experience flying inside a small chamber.
18. Ride Roller Coasters – They say when your heart is racing from excitement, you'll associate those feelings with the person you're with, making Six Flags a great first date, or just a great San Antonio date in general.
19. Feed Stingrays – Swim with the stingrays and ride a boat under an aquarium at Aquatica!
20. Go on a Sightseeing Bus Tour – Playing tourist in your own city can be a fun way to bond with your partner! You might learn new things that you never knew about the city in a double-decker sightseeing bus tour.
21. Practice Your Golf Skills – At Top Golf, hang out in a private booth and hit a bunch of golf balls while eating good food and drinking cocktails. No need to chase golf balls around the course.
22. Go on a Ghost Tour – If you like a little thrill, combine a pub crawl with a ghost tour. Learn about San Antonio's haunted bars and historic buildings while enjoying drink specials at different bars with Bad Wolf Ghost Tours.
23. Pretend You're Spanish Royalty – at the Spanish Governer's Palace! Built in the 1700s, walking through this incredible palace is like walking through history with its beautiful Spanish architecture and design.
24. Meet Your Favorite Celebrities – Or at least see their wax replicas at Madame Tussauds Wax Museum. Go through the Wax Museum and take realistic photos to trick your friends.
25. Become a Texas Ranger – Or at least go on a guide with a ranger at the Buckhorn Saloon and Texas Ranger Museum. You'll feel like you're in the Wild West. Plus, grab a drink at the saloon.
26. Go Bowling – Bowling has really gotten an upgrade! Places like Bowlero and Pinstack have cool arcade games, gourmet dining, and tasty drinks rather than a questionable cheeseburger.
27. Catch an Event at the Guadalupe Cultural Arts Center – There's always a unique event going on, including weekly performances, music festivals, dances, and the free Galeria Guadalupe.
28. Explore the McNay Art Museum – Just wandering through the grounds of the McNay Art Museum makes for a great date, but they also regularly add new exhibits.
29. Explore the Institute of Texan Cultures – A Smithsonian Affiliate, this San Antonio museum shares the global culture of those who call Texas home. They have exhibits and events throughout the year.
30. Catch an Event in La Villita – Even when there is not an event, La Villita is a beautiful space to walk around right off the San Antonio Riverwalk, with cool buildings and historic architecture. And when they do have an event, they're definitely worth attending!
31. See the Stars – At the Scobee Planetarium you can pretend you've gone on a romantic trip to Greenland and watch aurora borealis overhead.
32. Hang Out at the Pool – You don't need to check into a hotel to enjoy the resort pools or spas. Buy a Resort Pass for the day and gain access to the luxurious resort pools and even spas at hotels like the JW Marriott, Hyatt Regency, or La Cantera.
33. Take Her/Him Out to a Ball Game – Turns out America's past time makes for a great San Antonio date. Grab some hot dogs and sodas and cheer on the San Antonio Missions!
34. Get Pedis – There's nothing like pampering your feet when you spend time on them all day, every day.
35. Visit the San Antonio Fire Museum – Honor the people who keep this city safe and learn about firefighters. Then head over to Battalion, a restaurant inside of an old fire station.
36. Explore the Art of the West – The Briscoe Western Art Museum showcases all of the art and history of the West. Get into deep conversations and learn something new together.
37. Go for a Swim – The San Pedro Springs Park is the perfect place for a summer date with beautiful nature and springs. Be sure to check out some of the cool pools in San Antonio.
38. Watch a Hockey Game – Even if you're not a big hockey fan, you can easily get into the excitement of a hockey game with the San Antonio Rampage.
39. Take a River Taxi – Traveling from place to place by boat isn't something that just happens in Europe! The Go Rio Cruises has a river taxi that will take you all over San Antonio's art district.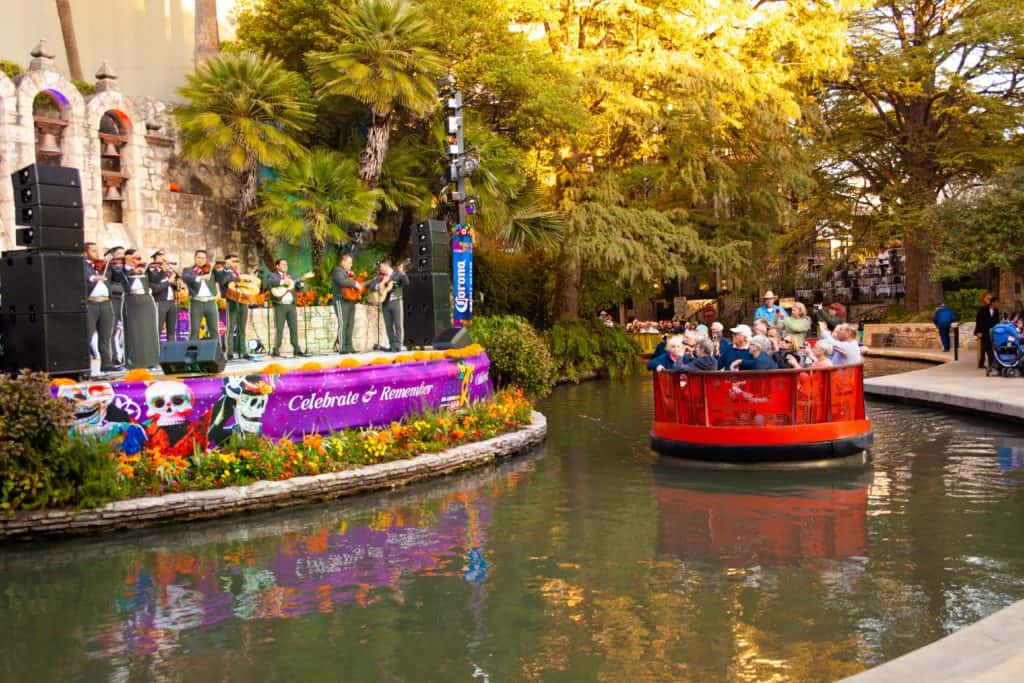 40. Listen to Live Music – And swing on the funky chair swings at the Rustic. They have artists every weekend and most of the concerts are even free! You can grab a drink at the bar or order off their delicious menu.
41. Snap a Pic -There's always a new pop-up art museum experience opening up with bright rooms and cool concepts that make for cute couple's pictures. Make sure to check out what's in your area at the time!
42. Get Lost in the Corn Maze – In the fall, the Graff 7A Ranch creates a masterpiece of a themed corn maze for people to wander through. To make this fu fall date even better, they have other activities including flower picking and campfire s'mores.
43. Pick Tulips – This fun San Antonio date is only available in the spring, but it's guaranteed to leave you with plenty memories. After wandering through the tulips at Texas Tulips, pick some to take home to remember your date!
44. Create a Masterpiece to Take Home – At Board and Brush, you can work together to create a beautiful piece to hang in your home.
45. Take an Art Class – Clay Casa has all kinds of crafting activities to do together including fused glass and painting pottery.
46. Create Your Own Pottery – Or rather than just painting your pottery, learn to create your own pottery at Sunin Clay Studio.
47. Get a Foot Massage – If you're looking for something more budget friendly than a regular massage, but still want to get pampered, try a foot massage. You'll be surprised at how much tension you hold in your feet and the benefits of GG Foot Spa.
48. Meet Your Favorite Character – For a quirkier date, try dinner at the Magic Time Machine where the wait staff dresses up as different Disney, cartoon, and superhero characters and serves you dinner in character.
49. Attend a Poetry Slam – Enjoy the messages of spoken word or even get up there yourself at Puro Slam where they host weekly events.
50. Hang with Animals at the San Antonio Aquarium – There's so much beautiful underwater wildlife at the San Antonio Aquarium, as well as unique animal encounters with lemurs, sloths, kangaroos, octopi, toucans, and more.
51. Learn Magic – Ever wonder how the magicians do it? Learn a few tricks to impress your friends at your next game night with magic lessons at the Magician's Agency.
52. Or Keep the Magic Still Magical – You don't have to learn the tricks but continue watching in wonder at the Magician's Agency magic shows.
53. Visit Another World – Technology has come so far that you can now go on a date to another world with different virtual reality experiences! Infinite Worlds has different games you can step inside while Hologate puts you inside of a virtual reality arena with an indoor motion theater, in addition to a ropes course!
54. Create Splatter Art – Make the next multi-million-dollar abstract art piece at Splatter Art. At Short Tempered, they use black lights to create neon paintings. Making a mess is required!
55. Break Things – Short Tempered also has a rage room! This unique date idea might make for some great therapy!
56. Dueling Pianos – If you've never been, dueling piano bars are such a fun and unique date idea. Witness two pianos duel it out while the crowd gets into it and sings along. Weekdays often involve no cover at Howl at the Moon.
57. Find a Concert or Festival – There is always something going on in San Antonio, so there's never a reason to be bored. Visit San Antonio has a great list of events and festivals, but also one of my favorite things to do is to just go to the Facebook events tab and search events for a certain date range. Sometimes you'll find something unexpected and cool on a weekday and even free events!
58. Join a Meet Up – Find people who share your same interest at social activities, classes, and more.
59. See the Bats – You might be surprised to know that Bracken Cave is home to the world's largest bat colony. You can become a member of BCI for as low as $45, which gets you perks and access to bat flights for you and guests. Another option: Natural Bridge Caverns has single-day admission options.
60. Create Something for Home – At the Crafty Home DIY, you can create a personal piece to add to your home.
61. Catch a Show at the Tobin Center – San Antonio's newest venue, you can catch an array of live entertainment inside of the gorgeous, spacious Tobin Center's HEB Performance Hall. Get tickets to everything from comedy shows and live concerts to musicals more! They also host community events, like Zumba and yoga, inside the Carlos Alvarez Studio Theater.
62. Book a Stay at a Historic Hotel – Hotel Emma inside the San Antonio Pearl District offers an array of free events for hotel guests, like their Hotel Emma history walking tour and yoga classes. They also have accommodations like multiple restaurants, a pool, and a 1960s era food and cocktail truck!
63. Check Out a Local Experience – On Airbnb experiences, different locals offer unique and one-of-a-kind experiences that make for fun date night ideas.

Free San Antonio Date Ideas
No need to spend a lot of money, or any money at all! These San Antonio date nights are full of free, romantic things to do. Sometimes you just have to get a little creative, but money doesn't have to be a hindrance to a great time!
1. Walk Around the Riverwalk – The San Antonio Riverwalk is always bustling with people, lights, ducks swimming around, and sometimes live music. You never know what you might come across. One day, we made the whole loop around the river circle, and it was fun to see how the area changed from the crowded touristy area with vendors on the side and restaurants beckoning you inside to a more serene and natural area.
2. Visit the Japanese Tea Gardens – That's right! These beautiful gardens are free! With a little waterfall, beautiful blooms, and plenty of grounds to wander through, the Japanese Tea Gardens make for a beautiful and free date idea.
3. Catch a Performance at Market Square – There is always so much going on at Market Square. Weekends are busier, but there's more activity like street artists and performers. Inside, there are often performers like Flamenco dancers. Plus, it's fun to check out all of the colorful items being sold from all of the different vendors.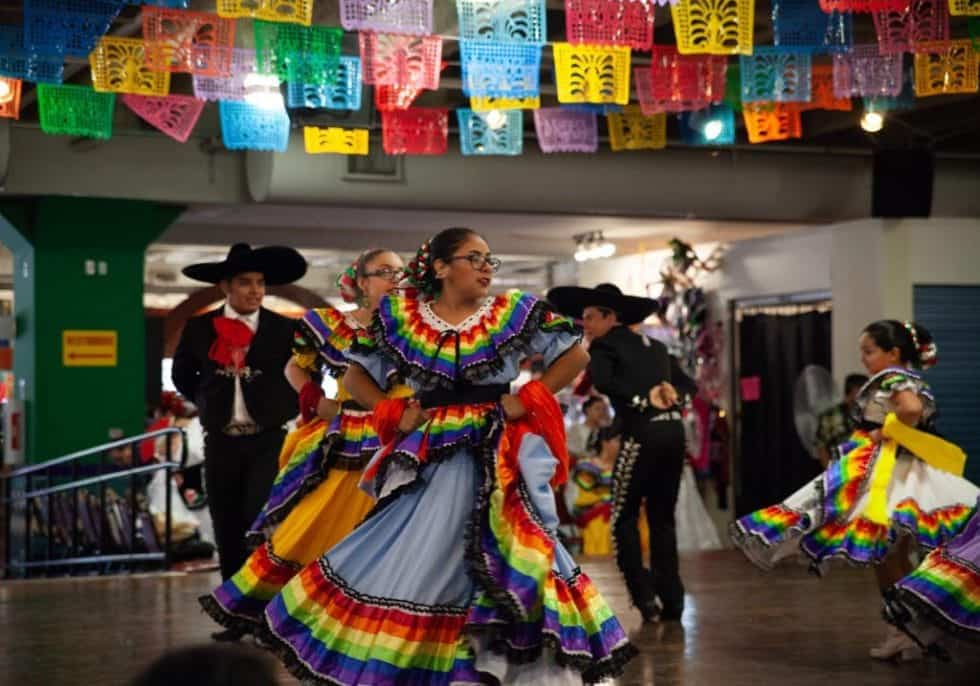 4. Check out the Art at Ruby City – Ruby City is a beautiful and new art installation with pieces that will make you think or snap a pic. The art is modern and beautiful. Plus, there is a beautiful park to stroll through with another fun and interactive exhibit inside.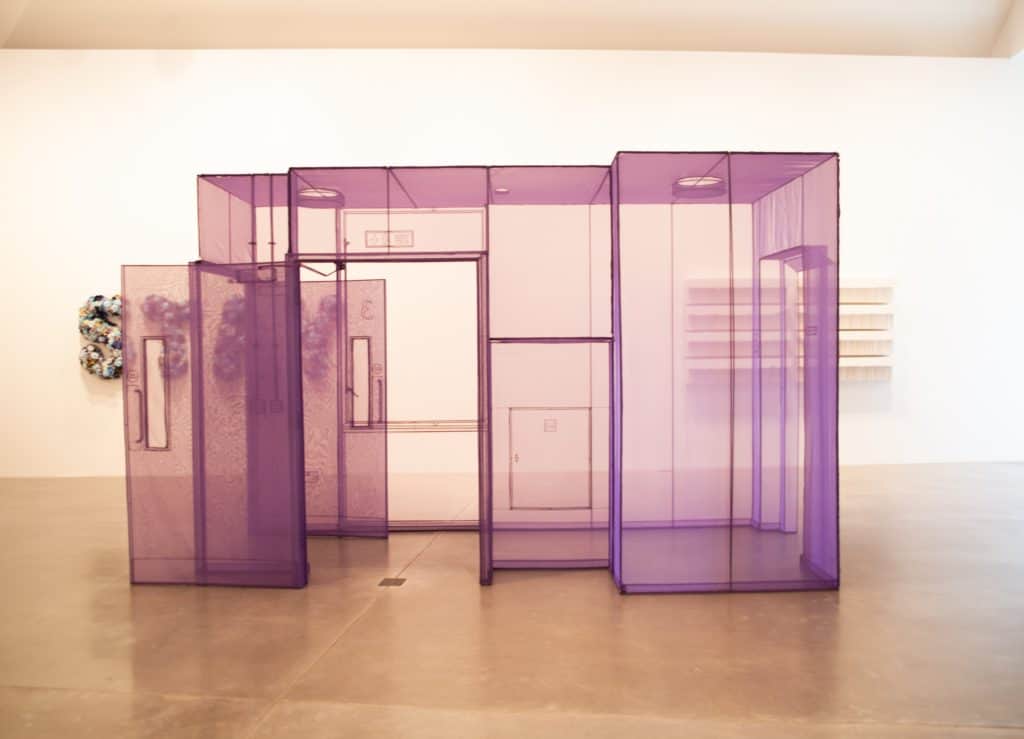 5. Visit the San Antonio Missions – Of course, there's the famous Alamo. However, you'll also want to check out all of the other stunning missions. Make a day of visiting them all! For a couple of extra dollars, you can rent a B-Bike and bike all of the missions! To this day, this is one of my favorite activities!
6. Catch a Sunset – Great views are free and definitely make for a romantic, fun way to spend time together. Bring along a picnic or go in search of the best sunset views in San Antonio. Some great ones include Hays Street Bridge and Comanche Park. Within walking distance of Hays Street Bridge, there is also Alamo Beer Company, along with other local attractions and restaurants.
7. Go for a Hike – Get a great work out and spend hours talking while exploring the natural beauty of San Antonio. Some great places for a hike include Mission Reach, Brackenridge Park, Eisenhower Park, Friedrich Wilderness Park, OP Schnabel Park, Government Canyon State Natural Area, Crownridge Canyon Natural Area, Pearsall Park, and the Medina River Natural area.
8. Free Classes at the Public Library – The public library itself is a great resource for free dates! You can check out a free cookbook or another great book to learn something new together; do a couple's book club, listen to an audio book together, check out the art gallery they have in some of the libraries, and more. The library also offers great, free events including yoga, ESL, and other language classes. You can filter the list by classes for adults to find what's best for you!
9. Find Treasure – Trader's Village is free to enter, although $4 per car if you choose to park there. There are so many unique treasures to find too! It's just like a large flea market. There are also rides and food stalls serving all kinds of delicious treats. However, to make it a free date, look for their events that happen regularly where there are performers and other fun things to see.
10. Laugh for Free – On Tuesday nights, LOL Comedy Club has open mic night, which is completely free to attend (or you can get up there and see if you could be a comedian yourself!)
11. Let Out Your Inner Child – Most of us have memories of growing up on the wooden playground at Hemisfair Park, which has gotten a serious upgrade. Now here's ping pong and foosball tables! Plus, if you go when it's empty, you can even enjoy the spinning chairs (my favorite), the swings, and all the other fun things adults never do anymore (because why not?!)
12. Catch a Free, Outdoor Movie – Bring your own popcorn and snacks from the store and snuggle up on a blanket while catching a classic movie with Slab Cinema. Check their event calendar or their Instagram as they travel across San Antonio. There are also a lot of theaters offering free, outdoor movies in the summer and on certain holidays, so a quick web search will pull those up. The Tobin Center also hosts free, monthly outdoor movies at the Will Naylor Smith Riverwalk Plaza with concessions and drinks available for a romantic, cheap date idea.
13. Free Museum Days – If you want to save some money, San Antonio has several local museums that offer free admission during the week, like the well-loved Witte Museum, so you can still enjoy them on a budget. Hours and dates are subject to change so check with your local museum for confirmation.
Witte Museum – Free Tuesdays 3-8pm
San Antonio Museum of Art – Tuesdays from 4-9pm and Sundays 10am-12pm; additional free events to check on their calendar.
McNay Art Museum – Thursdays 4-9pm and first Sundays
Institute of Texan Cultures – Second Sunday
Briscoe Western Art Museum – Tuesdays 4-9pm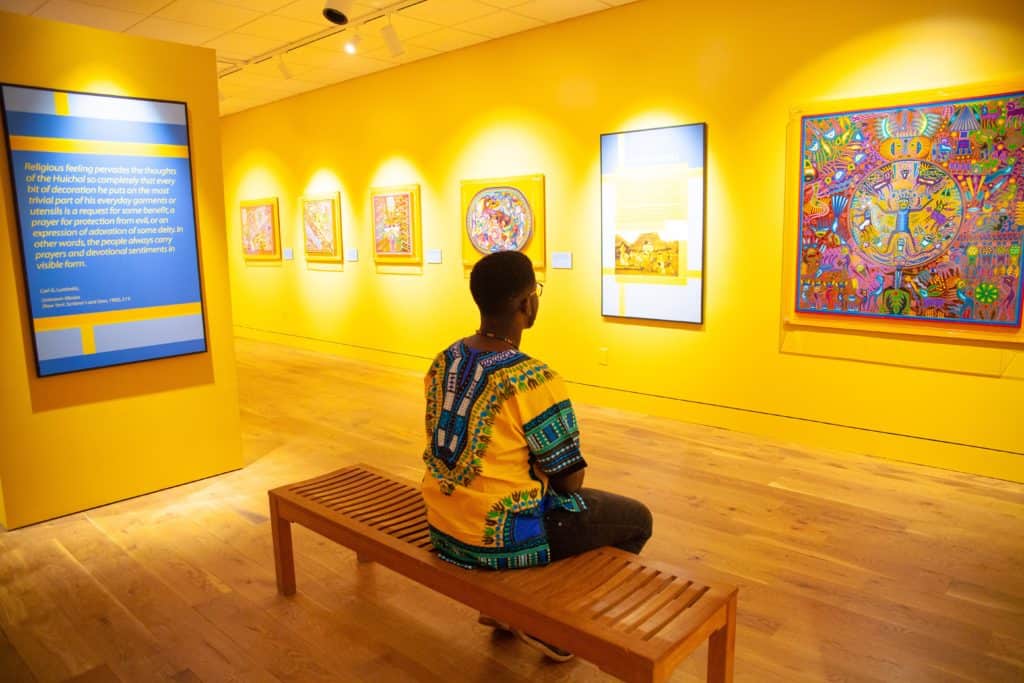 14. Improv Workshops – For a fun and unique date idea, learn improv over at Overtime Theater! Soon, you may just be on the stage yourselves. If you are okay with a cheap date idea rather than free, they also have very affordable shows as well.
15. See the Art at the Mexican Cultural Institute – In downtown San Antonio, this museum is always free and open to the public. Every time I've gone, there's been a new and interesting exhibit to check out!
16. See How Shoes are Made – You can tour the SAS Shoe Factory, a San Antonio tradition that started with a small family. Learn all about what goes into making these shoes.
17. Check out West Fest – Every First Friday, the Guadalupe Cultural Arts Center puts on the West Fest, an Urban Art Takeover, with live music, food trucks, art vendors, and more! It's perfect place for a free and fun date night.
18. Go Two Steppin' – Every Wednesday and Friday at 7pm, Cowboys Dance Hall has free two-step and other dance lessons. Then, stay afterwards and dance the night away for free. Plus, check their website for other free events and specials.
19. Free Fitness – San Antonio hosts all sorts of free fitness classes, including yoga and HIIT classes. Check their schedule to see what's available. Gentle Wellness also offers free classes at the Pearl. Many gyms offer a trial period or free class you can sign up for!
20. Visit the Animals – The Quadrangle at Fort Sam Houston is a free military museum dedicated to war heroes and is also an area where deer and peacocks roam free.
21. Visit the Artspace – The Artspace always has different art exhibits to check out. From 8-10am they have free donuts and a mixer where you can talk with artists. Check their event schedule for other free and special events.
22. Explore Art Galleries at the Blue Star Arts Complex – Multiple artists reside here with a beautiful spot right along the river where you can go for a walk along after. And of course, there are always free events to check out!
23. The Lone Star Adventure Club – From group hikes and other free, fun activities, the Lone Star Adventure Club always has unique things going on with some that are open to the public. It might be worth looking into a membership for extra, included activities.
24. Build Homes – Feel good, learn some construction skills, and help someone in need with Habitat for Humanity. They are always looking for volunteers.
25. Volunteer at the Food Pantry – Another place that is always looking for volunteers is the food pantry. There really is such great bonding that comes from working together to make the world a better place.
26. Watch Horse Races – You can head to Retama Park on Mondays and Tuesdays and watch horse races for free.
27. Go to a Cooking Class – William Sonoma has some free cooking technique classes where you get to learn to make, and then eat, different dishes!
28. Enjoy a Wine Tasting – Every Saturday from 12-2pm, High St. Wine Co. will do a full flight tasting at their shop with different themes and you'll learn all about the wines!
29. Look for Special Events – There are just so many free events constantly going on. Visit San Antonio and the SA Current have calendars that you can check. One of my favorite resources is Facebook events because you can browse by date and businesses are often sharing festivals and free specials they have.
30. Go on a Photo Walk – All you need is your phone camera and maybe a couple of posing ideas if you're getting really serious. There are so many unique little pockets of San Antonio including Hemisfair Park and the Riverwalk.
31. Free Events at the Pearl District – No need to splurge on a hotel room! Hotel Emma and the Pearl District also host free events that are open to the public, such as brewery tours and live music events!
San Antonio Foodie Date Ideas
Take your foodie adventures beyond a typical restaurant date night with these fun and unique ideas to spark your taste buds and a little romance.
Take your foodie adventures beyond a typical restaurant date night with these unique ideas to spark your taste buds and a little romance.
1. Make S'mores – Halycon is a cute coffee and wine shop, but they also have s'mores that you can roast indoors or outdoors on their little personal s'mores set. No worries about smoke blowing in your eyes!
2. Go on a Brewery Tour – You can either go on a guided brewery tour and check out multiple breweries or visit some on your own to some of the places like Ranger Creek, Free Tail Brewing Co, and Alamo Beer Co.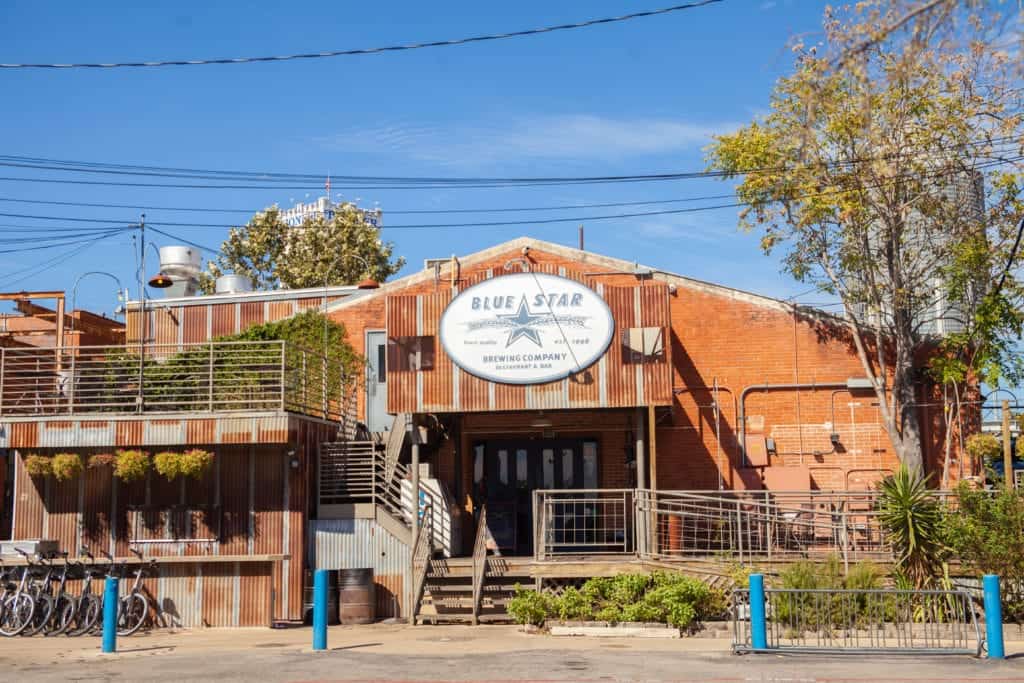 3. Distillery Tour – There are so many local distilleries to check out that you can turn into multiple date ideas. Book a tour and then hang out and enjoy drinks at places like Rebecca Creek Distillery, Ranger Creek, Alamo, and Andalusia.
4. Take a Mixology Class – Learn the art of creating the perfect cocktail from a mixologist at Cellar Mixology and get ready to create restaurant-worthy cocktails from home.
5. Become a Sushi Master – With a sushi-making class, you'll learn the art of rolling sushi and be able to make your own fancy dinner!
6. Solve a Murder Mystery – A Murder Mystery Dinner at the Dinner Detective combines a delicious four-course meal with a thrilling mystery where you're in charge of figuring out who did it!
7. Go on a Pub Scavenger Hunt – Scavenger hunts are more fun when drinking is involved! You'll get to learn about the city while checking out different bars and pubs on this self-guided tour with Brews and Clues San Antonio. Bring along an extra couple or two for a group date.
8. Take a Spirit Class – Total Wines is always hosting classes where you'll learn to make drinks, understand what you're drinking, and just gain new knowledge. And unless it's not obvious, yes, San Antonio does love to drink!
9. Grill Your Own Korean BBQ – At places like Hon Machi Japanese & Korean BBQ, you get to be the chef! Wait staff brings out different meats and a little grill for you to make your own food. You get to season it, add sauces, and create your own dinner for a more interactive couples dinner date in San Antonio.
10. Explore Turkish Culture Through Food – Raindrop San Antonio hosts special events, including cooking classes, coffee nights, Turkish breakfasts, dialogue and friendship dinners, and even Turkish language classes.
11. Try a Cooking Class – There are so many places offering different cooking classes with various themes and schedules. Here, you and your partner will learn new skills that you can use at home to make a gourmet meal. Check out the Culinary Cottage, classes at Sur La Table, the Culinary Institute of America, William Sonoma, and Central Market.
12. Go on an International Food Tour – You can travel the world without ever leaving San Antonio with all of the diverse restaurants there are in the area. Create a list of your own or check out some of the ones below and work your way across all the different countries. Maybe even watch a video or do some research beforehand. One of my favorite things is to see if Anthony Bourdain has featured that country and watch it first, or watch No Passport Required, where they talk about the cuisine of each country. Some great places to check out include Saffron Persian Cuisine, Moroccan Bites Tajine, and African Village Restaurant.
13. Eat at a Brazilian Steakhouse – It's like a buffet, except the food comes to you. Feast on perfectly cooked and seasoned cuts of top sirloin, lamb, and other meats.
14. Dinner and a Show at the Hibachi Grill – At hibachi grills like Kobe Japanese Steakhouse, they make the food right in front of you. They seat you at a table and part of the cooking experience includes fiery onion volcanoes, comedy, and food acrobatics for an entertaining dinner date.
15. Make Your Own Wine, Beer, and Cheese – Home Brew Party has all the ingredients you need to brew your own beer or create your own wine and cheese at home!

Active San Antonio Date Ideas
They say dating causes couples to gain a few pounds. Rather than just sitting around and eating, stay healthy, sweat together, and enjoy these active San Antonio date ideas for couples.
1. Go Roller Skating – There's nothing like skating around in endless circles hand-in-hand and dancing silly to the music they play.
2. Workout on a Boat – Rather than just going on a regular riverboat cruise, get active with fun experiences like yoga, Pilates, and even cycling while cruising along the San Antonio River.
3. Laser Tag – Grab a group of friends so you can play together rather than with a bunch of kids or use a place like San Antonio Laser Tag that comes to you! Sometimes, it's the activities that we loved as kids that make the best dates!
4. Ride a Bike – You can rent San Antonio B-Bikes all throughout the city and discover different areas while breaking a bit of a sweat. My favorite thing to do is bike the San Antonio missions. You can bike all of them and ride the public transportation back for a half-day date of fun. Make a few additional stops for lunch at the Blue Star Complex and visit art galleries to make it last the entire day.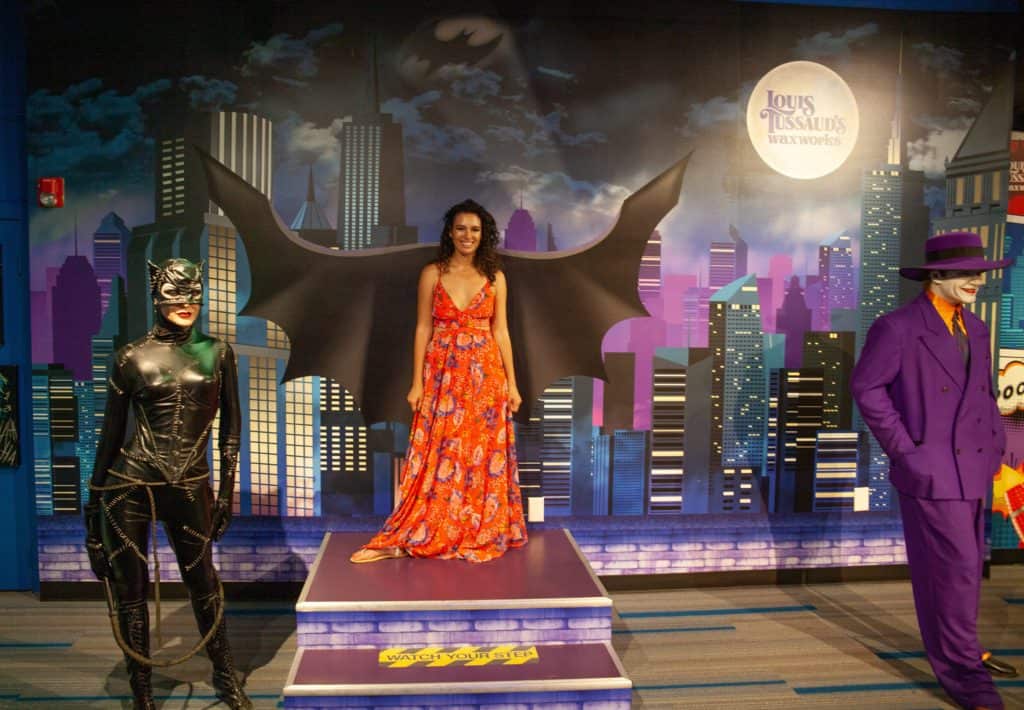 5. Go Swing Dancing – The Swing Dance Society has all the details on meetups, socials, and classes so you can go back in time and jive. Plus, it's so romantic when you twirl together!
6. Dance Salsa, Bachata, and Cumbia – Arjons International Club is a club that plays top Latin music that you can dance to, or check out Semeneya which hosts classes, boot camps, and socials.
7. Join a Biker Gang – Your Biker Gang takes you on fat tired electric scooters all across San Antonio. Bring your sunglasses, leather jacket, and bandanna and take fun biker pictures to convince all your friends.
8. Go Horseback Riding – You don't have to go out to the country to enjoy a trail ride. Westcreek Trail Rides will take you on some beautiful trails!
9. Go Rock Climbing – Race to the top with one of the several climbing gyms in San Antonio where you can try traditional rock climbing, as well as bouldering.
10. Go on a Mission – Compete together or against each other at Mission Airsoft, where you can take part in different battles, like capture the flag, while running through forests and different obstacles.
11. Learn Acro-yoga – If you've never tried acro-yoga before, you might be surprised at how much fun it is. Plus, it's a great bonding experience for couples! Aerial Horizon offers an acro-yoga fundamentals course so you can learn together.
12. Join the Circus – At Boerne Trapeze, you can learn to fly through the air, catch each other, and dream of the days when you were a kid and believed you would grow up and join the circus!
13. Become a Ninja – Test your ninja skills at Ninja City with their adult open gyms and try all of the American Ninja Warrior inspired obstacles. I remember the days of climbing on monkey bars and it seemed much easier back then!
14. Go Ice Skating – With it being so cold, it's a great reason to get close, hold hands to stay warm, and laugh at the person who falls the most!

San Antonio Date Ideas for Couples: Final Thoughts
So how many of these San Antonio date ideas have you tried? Is there anything we missed that we should add to the list? Share in the comments!