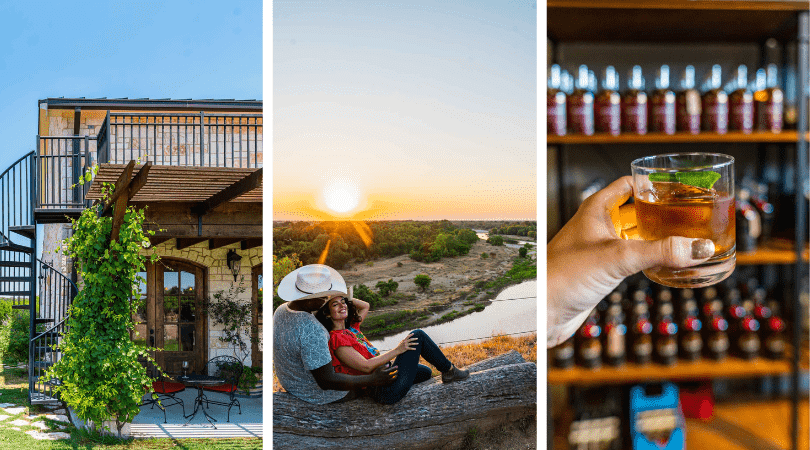 Carved through by the weaving Brazos River, Waco TX is most commonly known for being the home of Magnolia Market at the Silos. However, we were thrilled to find things to do that aren't as well-known, but just as memorable!
If you're wondering what to do in Waco this weekend, or on your next vacation through the Heart of Texas, we've curated a fantastic list of things to do that will give you a taste of its culture, art, and the outdoors in one weekend, easily. Whether you're a first-time visitor, are new to Waco or Baylor, or have been many times, we hope we can help you find all the best ways to explore Waco.
And the list of where to eat in Waco TX is extensive as well! You'll likely have to come back, and we guarantee one weekend will leave you wanting more of Waco anyway! We found it to be the perfect getaway if you're looking to add adventure, leisure, or both to your visit in this up-and-coming, thriving arts city.
Check out our YouTube channel for Part 2!
Stay at Our Ice Cream Themed Rental
If you're looking for a unique place to stay in Waco, we think there's no better place than our Ice Cream House at Casa Kumwesu. This 3-bedroom house with a loft can sleep 8+ people and comes with so many colorful amenities. It is sure to bring joy to your next Waco TX trip! Click here to book!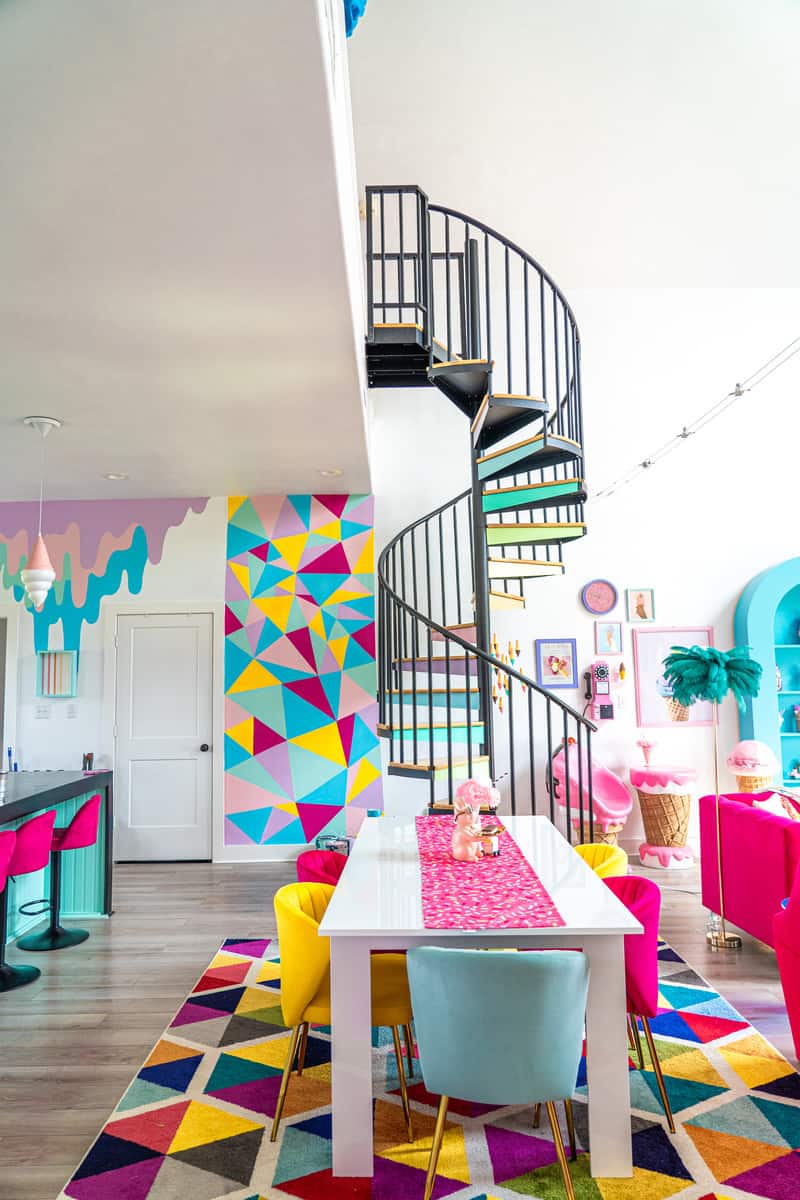 A Culture of Rebuilding & More
Waco TX is filled with so many unique and impressive experiences that many tourists aren't aware of. Its extensive history is a key part in what has shaped the city's culture into what it is today.
Go on an Insightful Tour with Waco Tours
A common theme that was pointed out to us by the leaders of our "Classic Waco Tour" (shout out to Harrison and Red with Waco-Tours) was how Waco has had its fair share of tragedy, but it has continued to bounce back and is blossoming as we speak!
This guided tour gave us more insight into the rich history of the Waco area than if we had just explored on our own. We were so lucky to have such a knowledgeable tour guide who could share some detailed history about Martin Luther King Jr.
Add one of their many tours to your list of things to do in Waco this weekend for a glimpse at what makes the city's culture one you won't find many other places.
Experience Uptown Luxury at Sironia
A trip to Waco isn't complete without a visit to Sironia in the Uptown area. The building once housed Sachs Austin Avenue in 1954. Unfortunately, its original location was destroyed in the devastating tornado that ripped through downtown Waco on May 11, 1953. Now, it's filled with charming boutiques, a café serving Texas comfort food, and even a loft you can stay in!
Pamper yourself as you explore every corner of Sironia! All the items at the Sironia Cafe are made fresh in-house daily. Don't skip out on their famous desserts, including meringue pies, triple-layered cakes, and their top-selling strawberry cake! After enjoying a delectable meal, pick out something nice at one of their many local shops.
Learn to Stick it at Waco Axe Company
Everyone can throw an axe (or a ninja star, army knife, shovel, etc.) and stick it, and Waco Axe Company can prove it!
This local, veteran, and minority owned business started out as a mobile, axe-throwing trailer. Although they saw a lot of success during the pandemic, they were thrilled to open a permanent location. However, to this day you can catch them Baylor University in their trailer for special events! Or, you can rent it for your next outdoor event!
During your visit, your axe coach will help you find a throwing technique that works for you. Once everyone in your group has hit the target, they'll guide you through games and challenges to hone your skills!
Make sure to browse their arsenal! They have unique weapons including a shovel, cleaver, ninja stars, throwing knives, and even a bayonet!
During the month of October, they paint their targets in neon paint. Then, after the sun goes down, they turn on the overhead black lights for some Spooky Season fun!
Waco Axe Co. is a pet-friendly and BYOB/snack establishment. They also sell domestic and craft beers on-site.
Don't forget to snap a victory photo with their iconic photo op — a handcrafted wooden chair surrounded by sandbags and other military-themed decor — at the end of your session!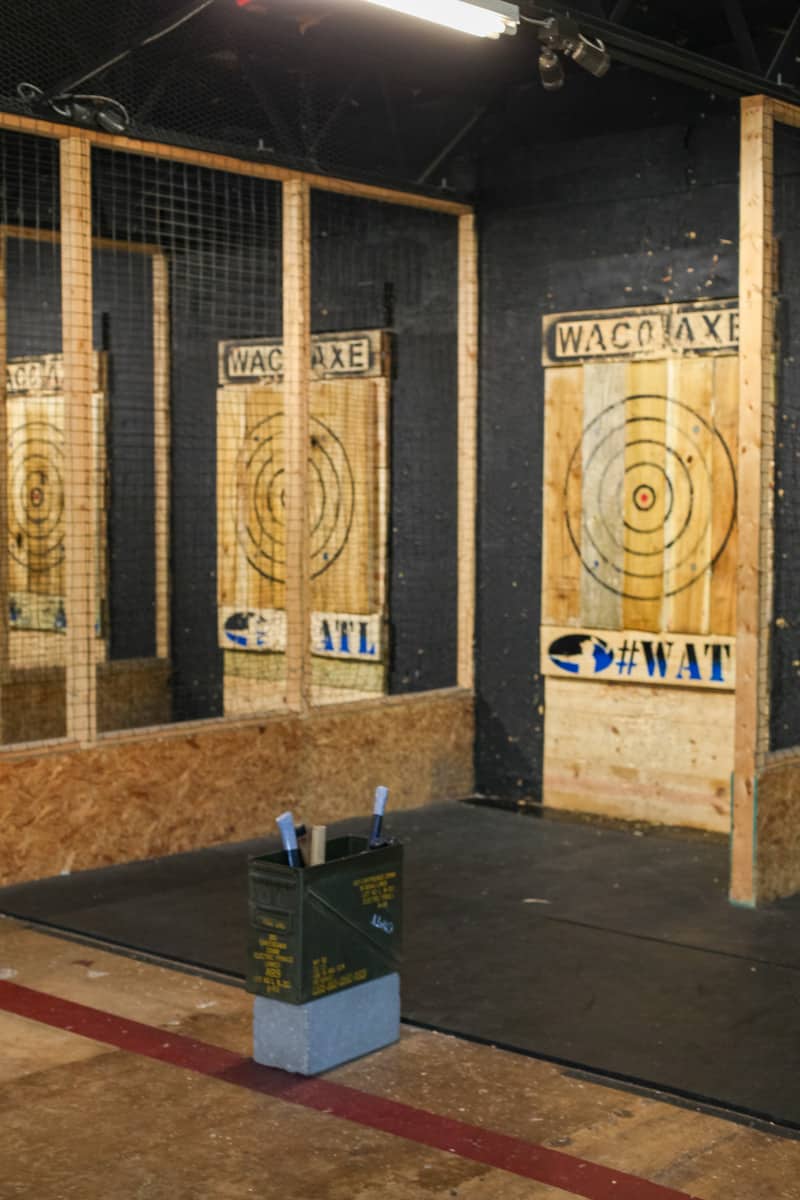 Co-owner Thomas didn't want to copy the same old axe-throwing themes. Instead, he decided to pull from his military experience and incorporate it into Waco Axe Co.'s interior. When Thomas was deployed, he and his comrades actually used to entertain themselves using a neighboring tree and an axe.
You'll see all branches represented, not only in the flags hanging from the ceiling, but among the staff too!
Thomas, his wife Christi, and their staff bring so much energy into the experience! You can tell they truly love what they do and the excitement is infectious! You'll be amazed at some of their tricks, so you know you're in great hands!
Keep in mind participants must be 13 years old or older to throw. However, all ages are welcome inside and non-throwers are free.
Book a Tour of Waco's Wine Scene & Visit Valley Mills Vineyard
Waco is home to some of the most delicious craft wines and spirits in the region, so a wine tour is an activity you have to add to your list of things to do this weekend.
With options ranging from vintage and private tours to brewery tours, Waco Wine Tours gives guests a taste of only the best! As you visit the different vineyards and breweries in Waco, there won't be any shortage of tastings!
One of the vineyards that you'll visit is Valley Mills Vineyard, a beautiful winery on the outskirts of Waco that overlooks the grapes as they grow. You can walk through the vineyards and glimpse the same grapes that end up beautifully bottled not long after. There is also a winding staircase that leads up to a small porch on the roof where you can sip on your choice of wine. It's the perfect spot for pictures!
We love that all their wine is made from 100% Texas-grown grapes, with a variety of flavors, like Mourvedre and Vermentino. The great thing is that Valley Mills Vineyards provides such a scenic spot.
If you choose to add a Waco Wine Tour to your list of things to do in Waco, you'll also get a behind-the-scenes look at how the wines and beers are made along the way.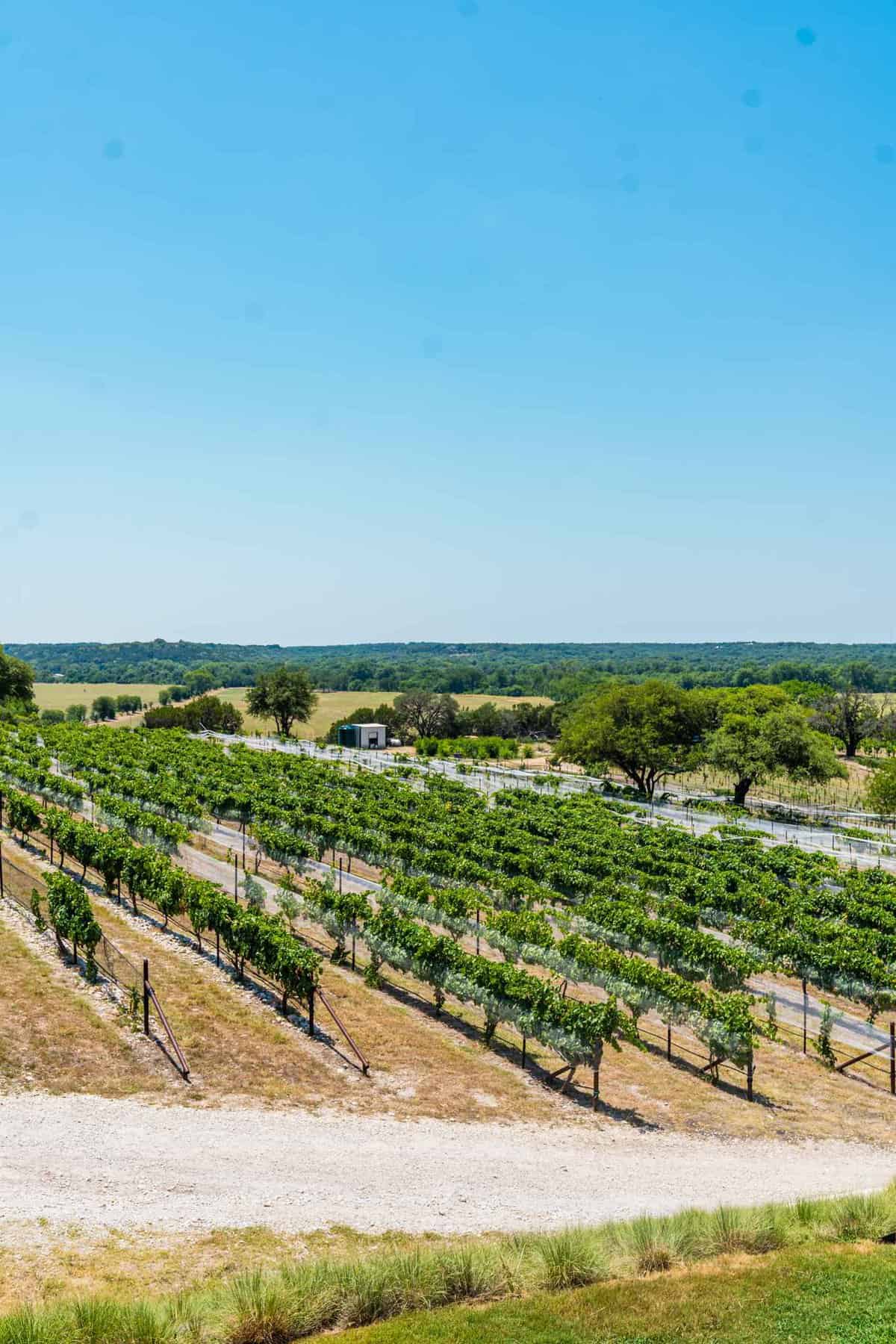 Bathe in Beer in at the Pivovar Hotel
One of the highlights of our stay at the Pivovar was the beer spa. You'll soak in a copper bathtub filled with beer yeast and hops while sipping on a beer of your own!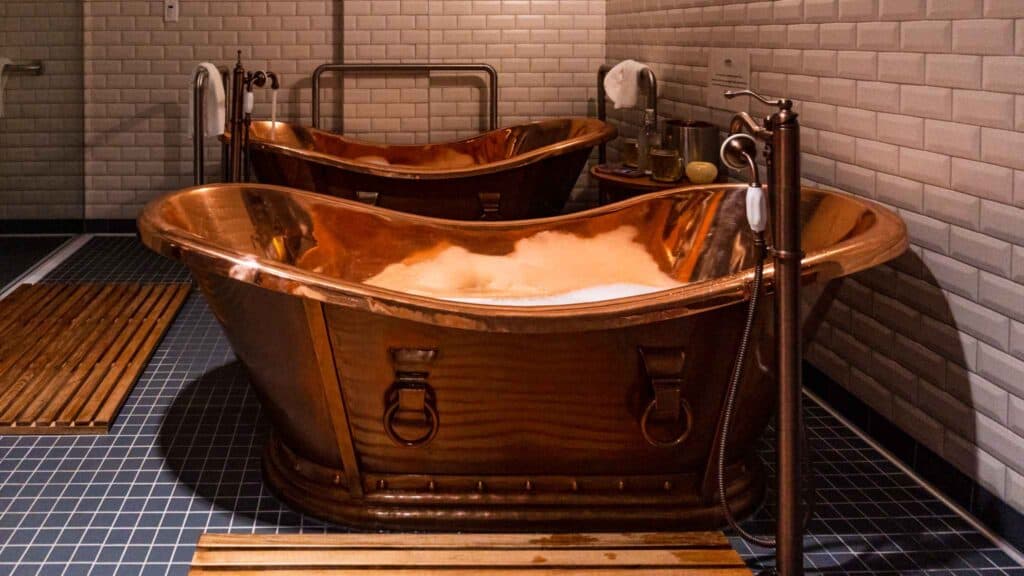 Beer yeast has many health benefits, including nutrients like iron and vitamin B. You can even add a massage if you'd like! Samples of beer soap, beer body milk, hair products, and shampoo are also available for guests of the hotel to use during their stay.
You can still book a beer spa experience if you aren't staying at the Pivovar this weekend, so if you have the time, we highly recommend adding this to your list of things to do in Waco!
Shop at the Magnolia Market at the Silos
A trip to Waco, Texas isn't complete without a visit to the Magnolia Market. It might just be the most popular spot in Waco!
Encompassing two city blocks in downtown Waco, Magnolia Market at the Silos is a charming spot filled with personally curated collections, whether you're seeking inspiration or a new statement piece for your home. From the hit HGTV show Fixer Upper, you can bring Chip and Joanna Gaines' vision into your own life!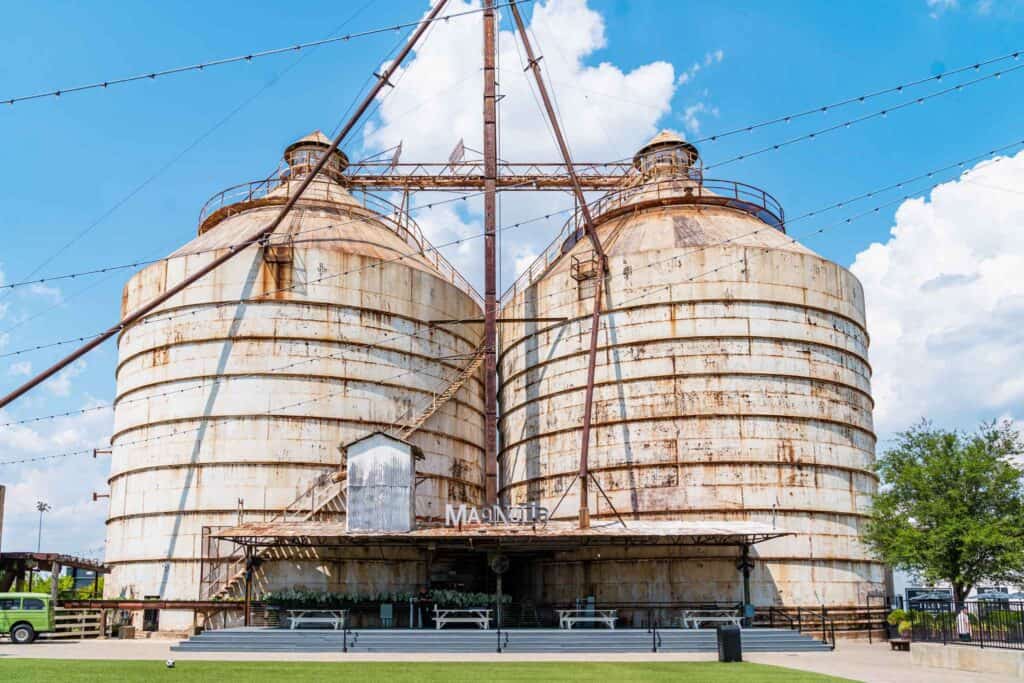 Check out the refurbished church and silos at the heart of the market. The shops themselves are filled with everything from home decor and essentials to plants and paper goods.
There is a baseball field you're invited to enjoy along with cornhole games, soccer balls, bean bag chairs, and picnic tables with umbrellas, perfect for the entire family.
Multiple food stands and food trucks are on-site as well, with a variety of offerings to fuel you as you explore. We really enjoyed the iced tea from the Alabama Sweet Tea Company! It came in the cutest mason jars that we got to keep! Refills are only $2, so it was definitely worth it!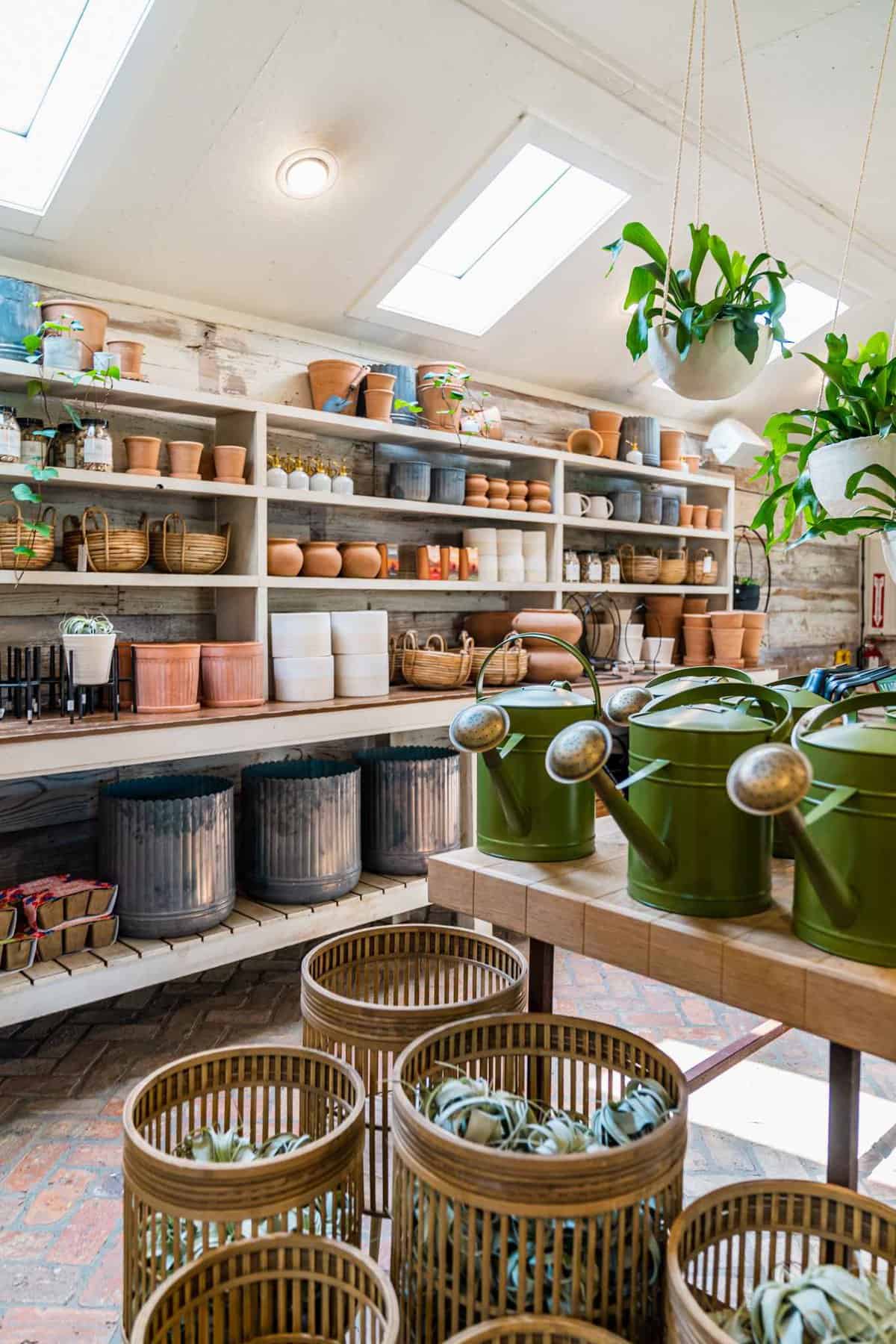 Stay in Waco's Newest Boutique Hotel
Coming soon to downtown Waco is Chip and Joanna Gaines' antique, boutique hotel. It's rumored that it will have a French café, a full-service restaurant, and a ballroom! Save our list of things to do in Waco for updates.
Learn About the Baylor Bears
Another interesting and educational attraction in Waco is Baylor University. It's not just known for its academic prowess, but also for its live bear mascots, Joy and Lady, who live on the Baylor University Campus.
The Bill and Eva Williams Bear Habitat offers a natural living space for these Baylor bears, complete with a waterfall, stream, and comfortable sleeping quarters. Visitors can observe the bears and learn about their behavior, biology, and the university's conservation efforts. It's an experience that combines fun and education, especially for animal lovers and children.
Make a Mess Without the Clean-up at the Waco Rage Room
If the reason for your next trip to Waco TX is centered around de-stressing, add the Waco Rage Room to your list of things to do this weekend. It's the city's first, themed rage room where you're free to completely demolish everything in sight.
Has work been wearing you out? Are you dealing with a breakup? Maybe you just want something new and fun to try? Whatever the reason may be, the Waco Rage Room has all the equipment necessary to assist you with releasing your pent-up emotions.
All you need to do is show up and be ready to do some damage. The best part, leave the mess behind you, a metaphor for the stress in your life on your next weekend getaway to Waco.
Pick-Up Baylor Merch at the Findery
If you're on the lookout for unique furniture, room decor, or some inspiration for your next redecorating adventure, check out the Findery!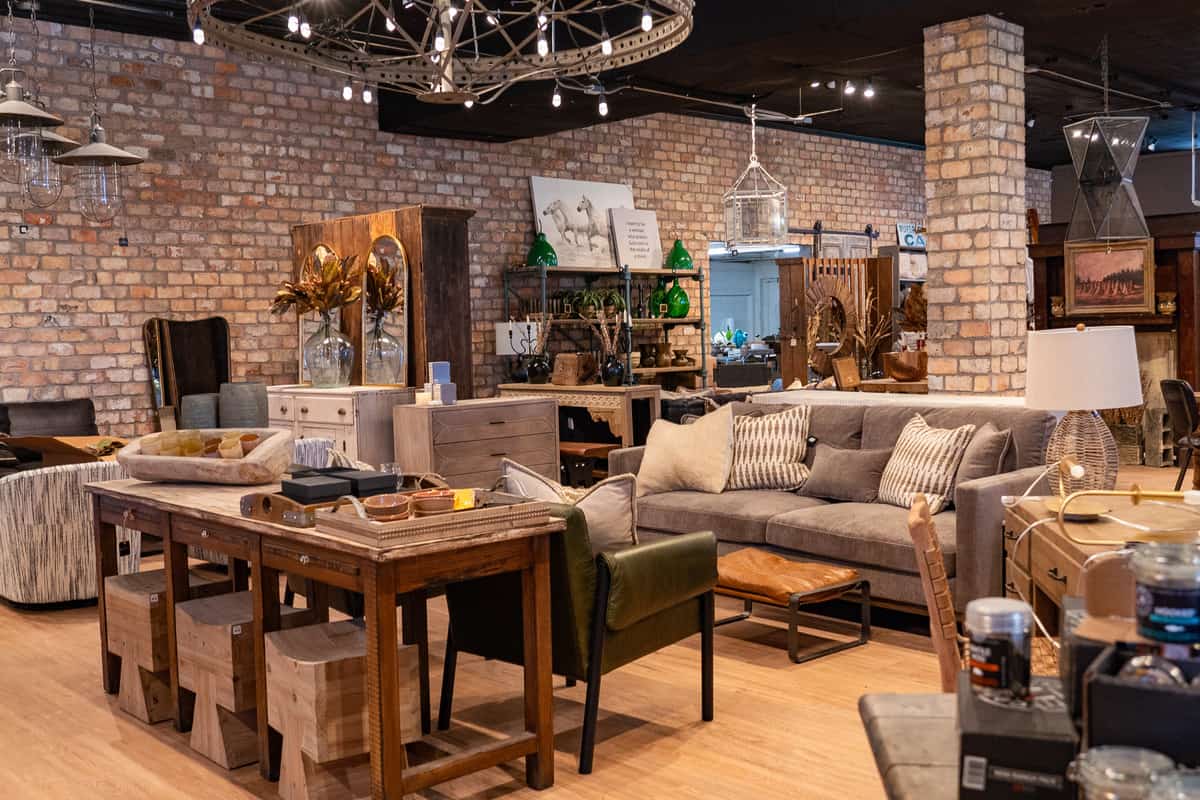 They even have a small boutique section, with products ranging from clothes to accessories. We especially loved their fashionable, Baylor Bears spirit wear. If jerseys and plain old T-shirts aren't your style, be sure to visit the Findery!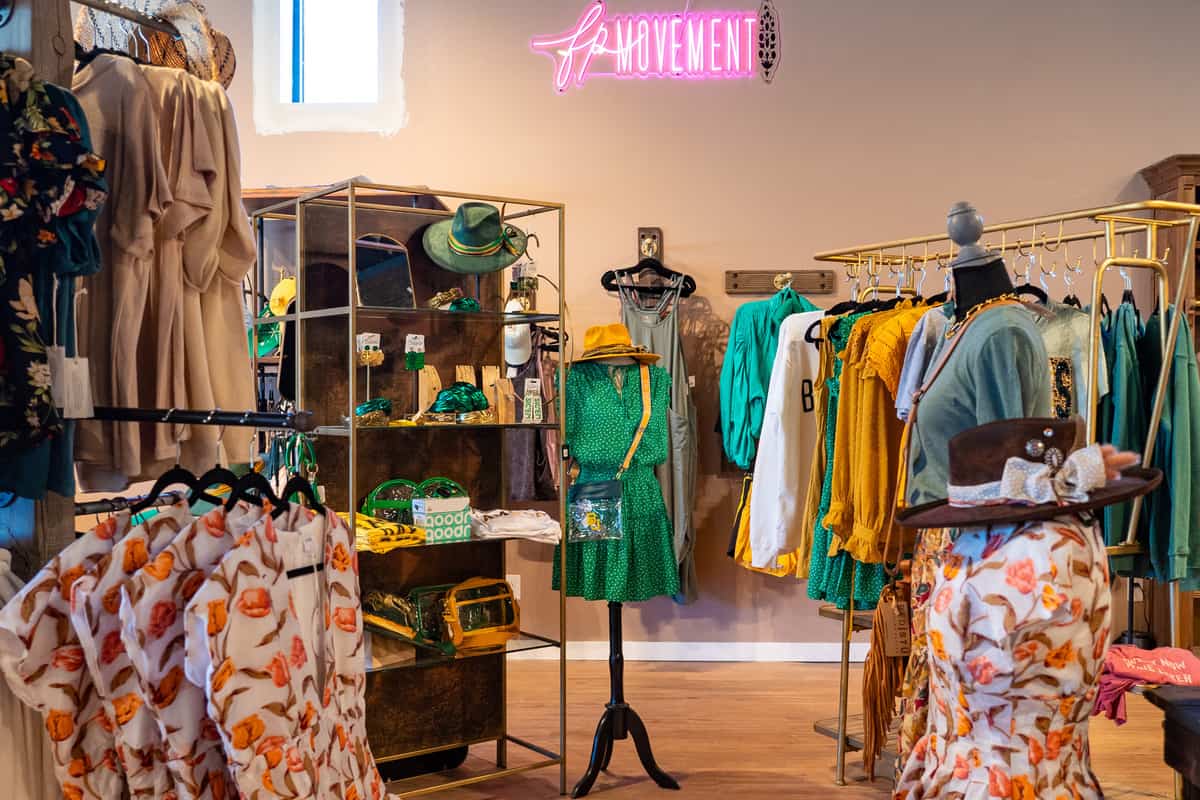 Catch a Game at McLane Stadium
This one is for the sports fans. For those who find excitement in the roar of a crowd, the thrill of competition, and the camaraderie of hometown pride, McLane Stadium is the place to be!
This state-of-the-art facility is home to the Baylor Bears football team and has quickly become an iconic symbol of Waco's love for sports. With its stunning riverside setting, the stadium not only offers an action-packed game day experience, but also breathtaking views of the Brazos River and the Waco skyline.
Whether you're a die-hard Bears fan or a sports enthusiast exploring the city, catching a game at McLane Stadium is sure to be a highlight of your Waco experience. It's not just a stadium; it's a testament to Waco's vibrant community spirit and its passion for sports.
Learn All About Texas' Favorite Soda at the Dr. Pepper Museum
As the birthplace of Dr. Pepper, you have to add the Dr. Pepper Museum to your list of things to do in Waco TX this weekend. This non-profit museum will take you through one of Waco's marks on history, from Dr. Pepper's humble beginnings to how it is enjoyed worldwide.
As you'll continue to learn, there are a number of things to do in Waco that the city should also be known for! The Dr. Pepper Museum is a fun place for kids and adults alike. Don't miss out on their cute soda fountain for a refreshing soft drink.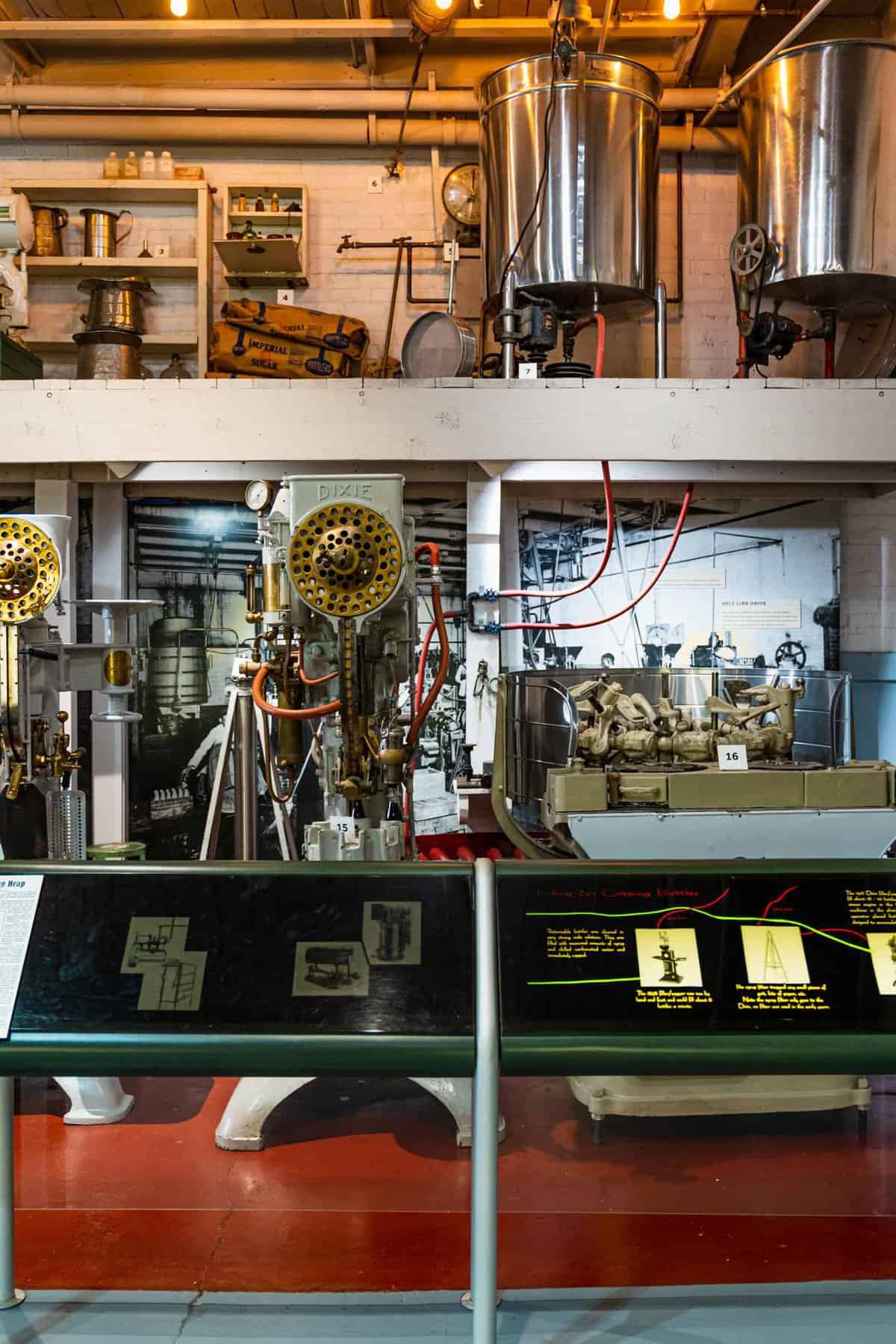 And Become a Beverage Chemist
Book a Make-a-Soda appointment ahead of time to try your hand at being a beverage chemist. You'll learn about the traditional way that they used to mix sodas and how to properly keep a shaken soda from exploding on you.
You can taste your chosen combination of syrups from their provided list before adding it to some carbonated water, the base of any bubble beverage. However, be warned, the syrups will be super concentrated before adding them in. Once you've mixed them, you'll have your own, unique soda to enjoy!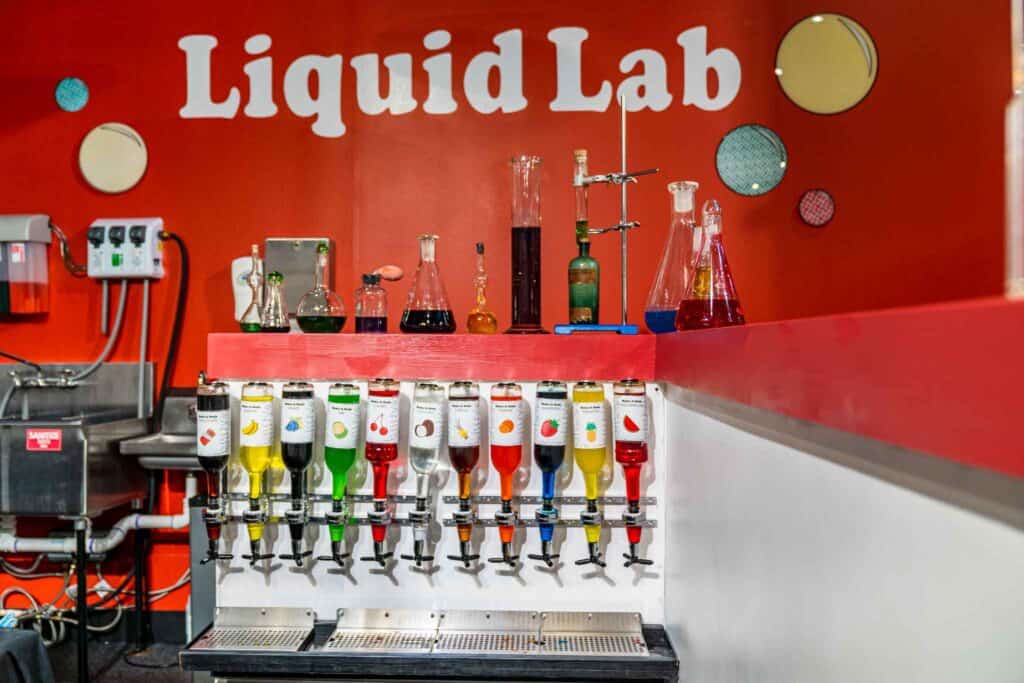 The soda lab is retro themed, and you'll even be gifted with a paper beverage chemist hat to represent your newly acquired skill. Name your soda, create a logo and ingredient label to remember what you added for next time! Don't forget to grab your coupon for a free bottled Dr. Pepper from the soda parlor at the end! Who knew you could find such a fun museum in Waco?
Travel Back in Time at the Waco Mammoth National Monument
The Waco Mammoth National Monument is a must-visit destination that will transport you back to the Ice Age, located just on the outskirts of Waco.
This paleontological site preserves the fossilized remains of 24 Columbian Mammoths and other mammals from the Pleistocene Epoch. Visitors can explore the dig shelter and have a close look at the fossils in their original positions in the dirt.
The guided tours provide valuable insight into the lives of these mammoths and their significance to our understanding of prehistoric life. It's a rare opportunity to step back in time and experience a world that existed over 65,000 years ago.
Shop Inside this Boutique Wonderland at Spice Village
Check out some of Waco's best shops at Spice Village, an indoor shopping district filled with over 60 boutiques and local vendors.
Conveniently located in the Downtown Cultural District, we absolutely loved the Texas themed items and unique Waco souvenirs, as well as the cute merchandise, from clothing and jewelry to pet supplies and home décor, that we found as we explored every inch.
Spice Village is the ultimate Texas and Waco gift shop! It is the perfect place to add to your list of things to do in Waco this weekend for some unique, locally made finds, all in one place!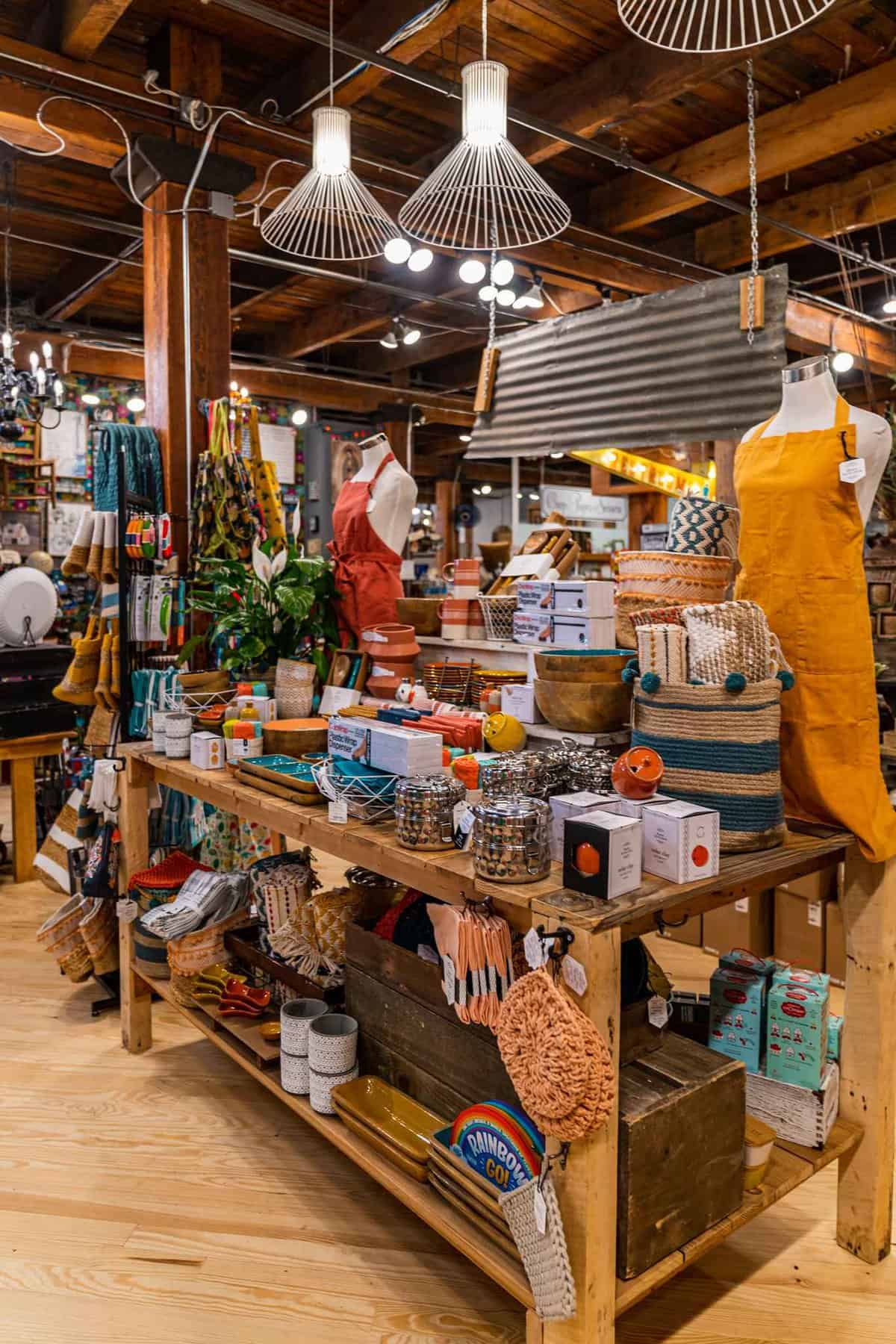 Visit Balcones Distillery, the Birthplace of Texas' First Whiskey
Enjoy tasting locally crafted whiskey at Balcones Distilling, an active brewery during the week that you can also tour on the weekends. The high Texas temperatures give Balcones Distilling's whiskeys their intense and bold flavors they are famous for.
If you take a seat inside their tasting room, you can select the spirits you'd like to taste from their menu. You'll be given proofing water so you can play with the flavors of the whiskeys, or if they're a bit too strong for you.
When you're done, go across the street to Milk Bottle Cookies for a sweet snack, which you can read more about on our list of where to eat in Waco!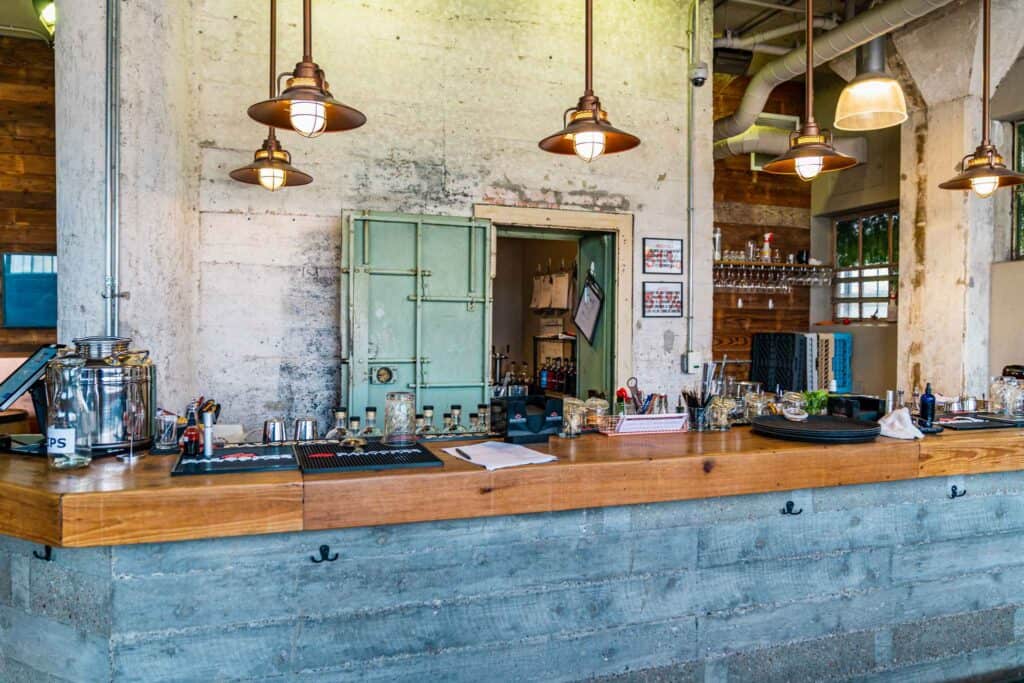 Support this Historic Barbershop in Waco TX
The Jockey Club Barbershop is the oldest black-owned business in Waco.
While it originally opened in 1920, the barbershop has been through its fair share of challenges, including relocation after the historic 1953 tornado and a temporary closure in 2011.
Throughout the trials and turmoil of its history, the Jockey Club powered through it all and was actually reopened in 2016! Even celebrities have stopped in to get a haircut from the pristine talent at the Jockey Club, including baseball player Jackie Robinson!
The original set-up and barber chairs are still in use after undergoing some reupholstering. Customers can learn about the history of the establishment via the tributes all over the shop. The Jockey Club serves as a staple in the community and is definitely worth a visit this weekend, whether you're due for a haircut or not.
Visit a Castle in Waco TX
Another gem brought to you by Chip and Joanna Gaines is Cottonland Castle. The century-old castle was renovated by the duo and was recently put up for auction. The next time you're in Waco, add a "Classic Waco Tour" with Waco-Tours to your list of things to do this weekend and you'll have a chance to see the outside of Cottonland Castle while learning about its history and renovation.
Tour Waco TX with a Cocktail
What better way to explore Waco this weekend than by pedaling through it? Waco Pedal Tours offers a fun expedition around the city on their 16-person party buses.
Stopping at some of Waco's top destinations, the tours allow guests to enjoy a unique, alternative way of sight-seeing. Bring a group of friends and get a nice leg workout in while enjoying drinks and learning all about what makes Waco one of the best cities to visit this weekend in Texas!
Shop for Seemingly Endless Handmade Goods
At Homestead Heritage, take the time to enjoy the simple pleasures in life. The Homestead Craft Village is composed of many different shops with quality, homemade goods that you can take home with you, including a market, quilt barn, general store, basket shop, and coffee shop.
There's also a cheese shop that sells a variety of handmade and aged cheeses, oils, honeys, caramels, and jams. We grabbed some goodies for our next garden party from here and they were phenomenal!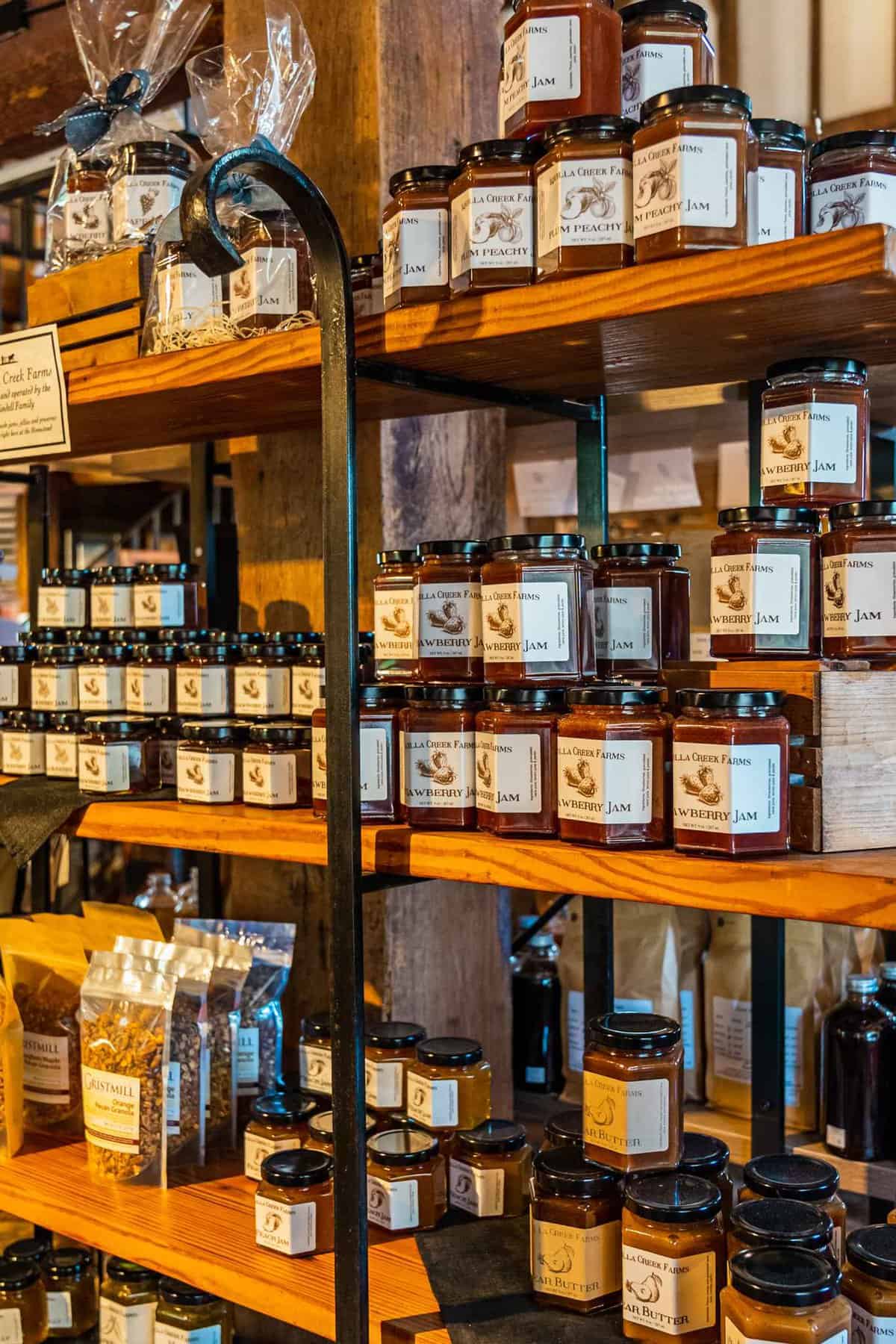 Homestead Heritage is also an immersive experience with different events and demonstrations. At the Homestead Gristmill, you can watch a water-powered stone mill grind up flour while learning about the history of whole wheat versus white flour and how a stone mill works!
They also have a functioning herb garden and a seasonally operating sorghum syrup mill. Around Thanksgiving, they host a Homestead Fair that you should definitely add to your list of things to do in Waco TX.
Additionally, you can visit during other events like the Annual Labor Day Sorghum Festival, during which they harvest their raw sugar cane and make it into pure sorghum syrup right before your eyes that you can try!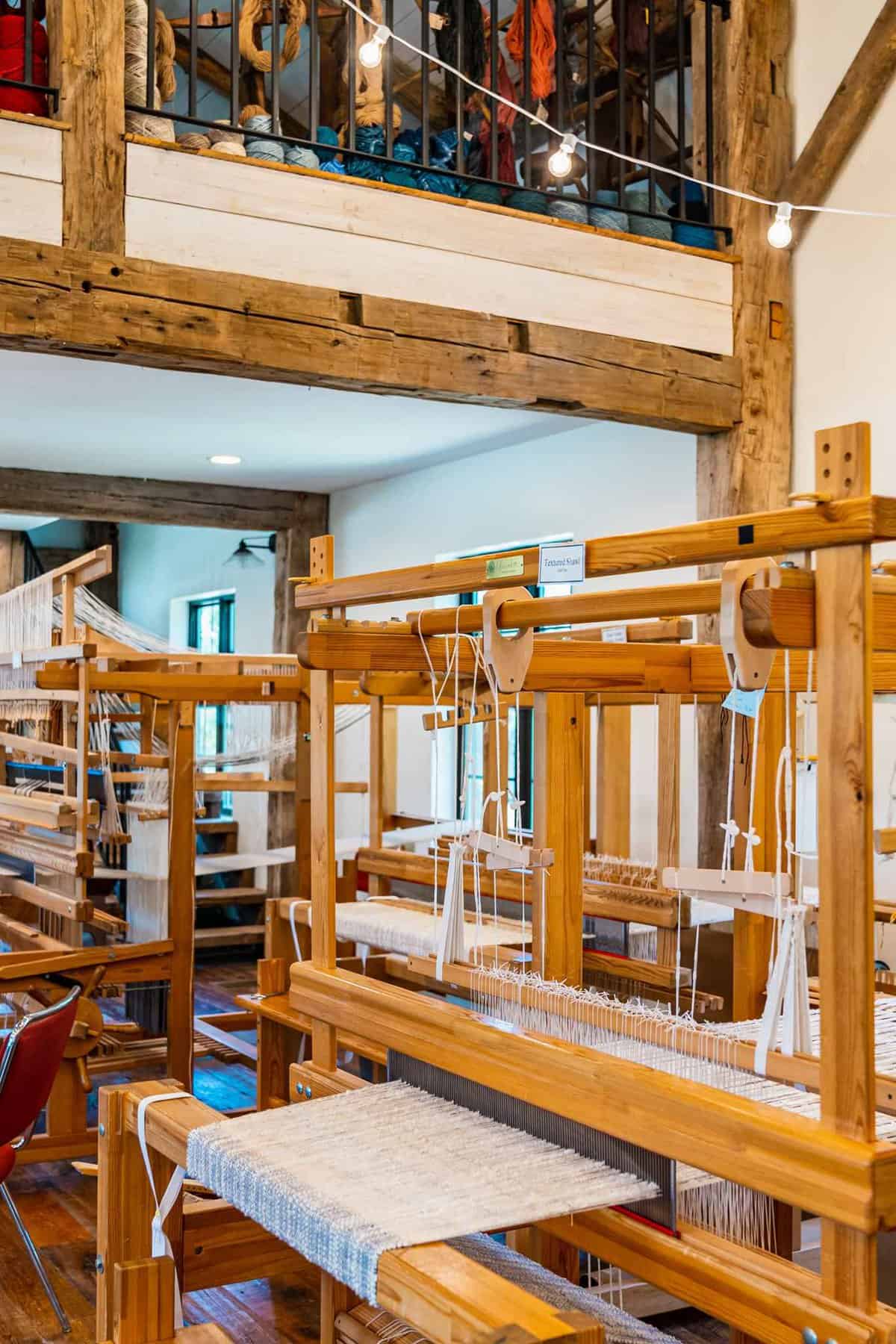 Visit this Gaming Haven
In combination with the restaurant Butter My Biscuit is King's Landing Games: a wonderland for gamers of all kinds.
You'll find board games, themed merchandise, and décor from all sorts of video games and universes, such as Harry Potter, Lord of Rings, Pokémon, and Overwatch.
There are also retro games, collectibles, RPG games, and a backroom where you can play their stash of communal board games. You'll be overwhelmed by all the displayed collectibles and even retro arcade games like Pac-Man!
King's Landing also hosts a variety of themed game nights and tournaments throughout the week. Check their website or subscribe to their emailing list to stay up to date!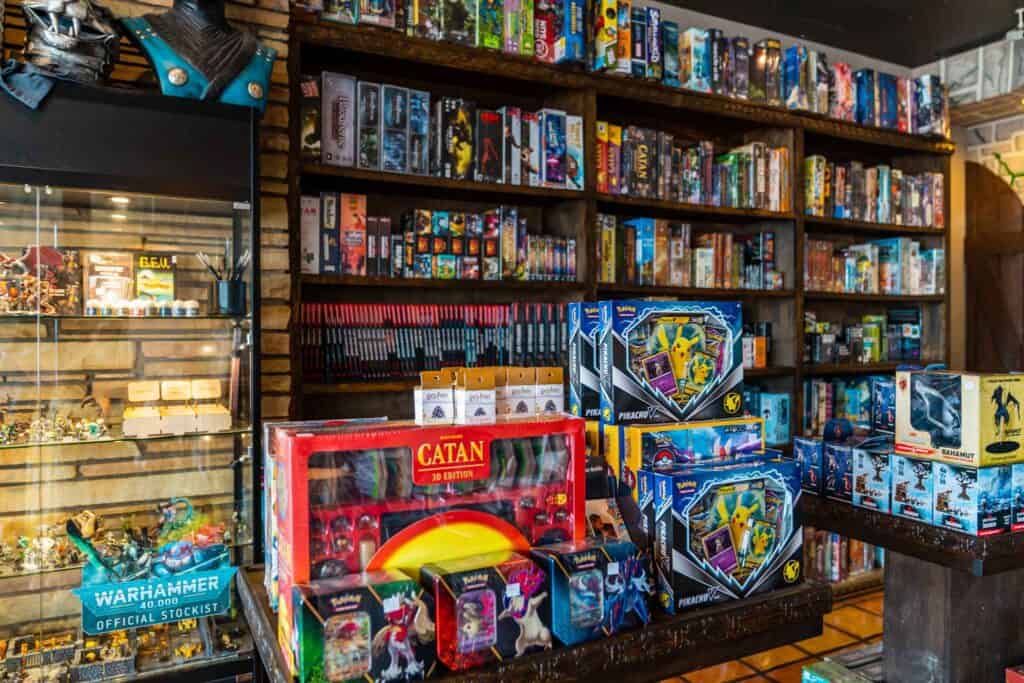 Go Antiquing at Cameron Trading Co.
You could spend hours browsing this antique shop! We were amazed at the things we found!
Some of our favorite finds were decades-old Baylor yearbooks, a clarinet, postcards with old photos and drawings of Texas towns, spices from decades ago, an NSYNC collectible, beautiful stones and crystals, old military uniforms, typewriters, and the cutest antique vanity! And that's just a few!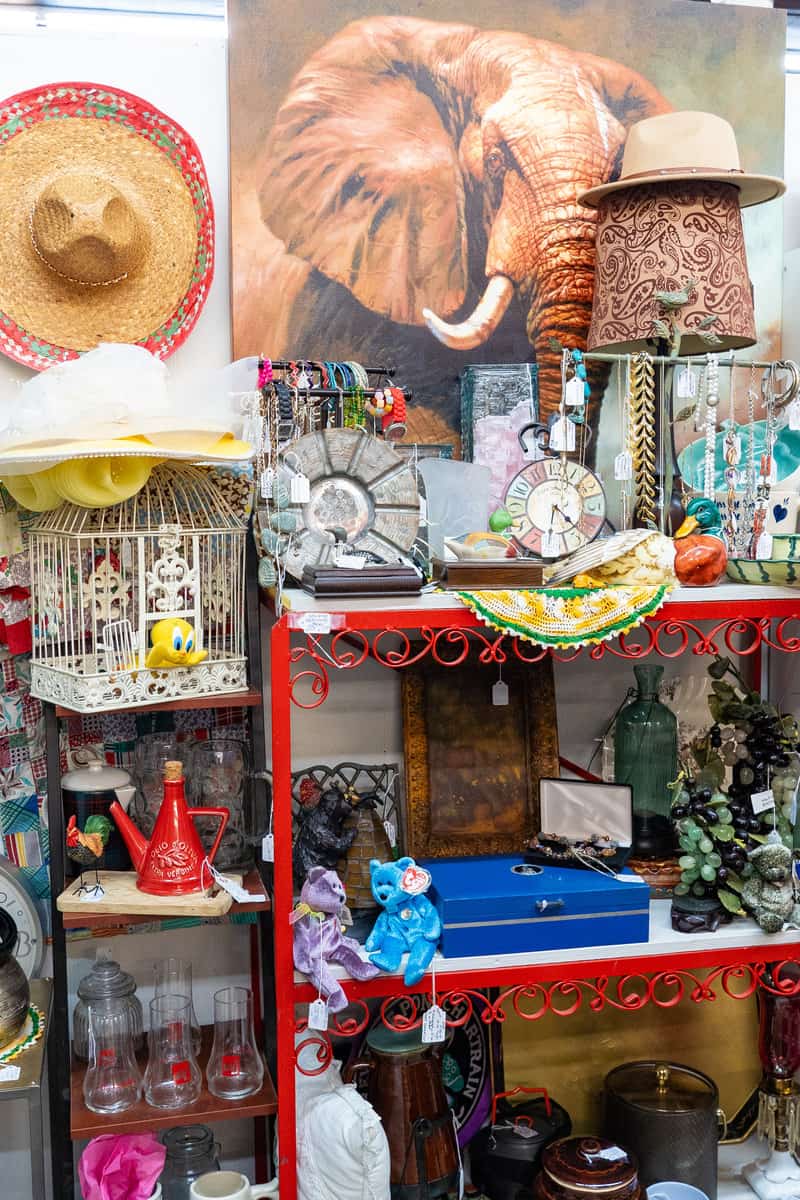 Explore the Abundant Art in Waco TX
When it comes to creativity and craftsmanship, Waco is at the top of the list. The emerging art scene in the city is the perfect opportunity for you to tap into your creative side. If you're on the lookout for fun things to do in Waco this weekend, visit these artistic destinations!
The Workshops at Homestead Heritage
As well as shopping, you can also sign-up for classes, workshops and activities at Homestead Heritage. They are variously priced, but some can be as cheap as $3!
Almost all of the shops have an active workshop inside where you can try your hand at some of the homesteading skills. They offer workshops like wood-making, various pottery classes (some as short as 15-minutes), and forging.
If you live nearby, some shops offer longer classes that you can attend weekly for a more in-depth learning experience. Ask them for more information the next time you're in Waco TX!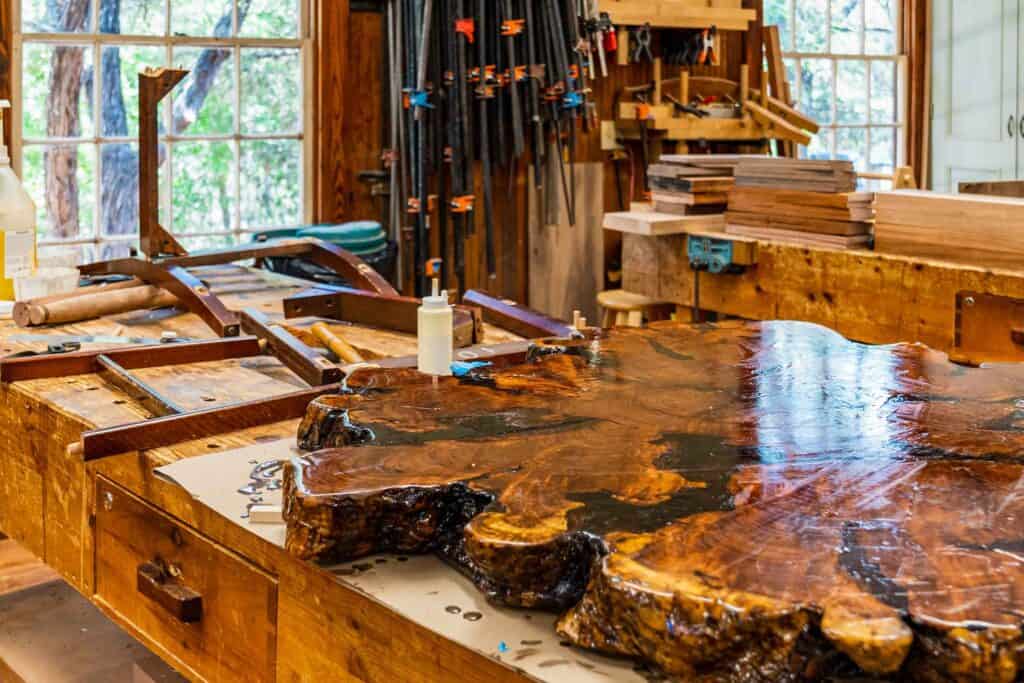 Paper Crown Creative Hub
After visiting Paper Crown Creative Hub, Waco's premier location for craft supplies, you'll want to revisit that hobby that you haven't done in a while or maybe even pick up a new one!
The boutique is locally owned, offering the highest quality supplies in the area, including paint, stationary, prints, and gifts.
They also offer classes to help guests hone their creative abilities. You can try out a variety of lessons, from punch needle art classes to water coloring. They even host birthday parties!
Hammer and Stain
Get your creative juices flowing with a visit to Hammer and Stain, a DIY arts and craft studio offering a wide selection of paint and sip sessions, craft parties, and workshops.
These sessions are so much fun and are open to artists of all skill levels. You don't have to worry about your creative abilities because a trained instructor will help guide you step-by-step through the process. This is a great date idea or something fun to do with friends!
World Cup Cafe & Fair Trade Market
This little shop in Waco sells a variety of items made by artisans from all over the world. All profits go to Mission Waco, which works to address local poverty through active engagement with the community. This non-profit was actually founded by a Baylor graduate couple back in 1991.
You'll find everything from colorful jewelry, children's clothes, and toys to beauty products and office supplies. You can also shop online from anywhere and have these treasures shipped directly to you!
One of my favorite things was journals made entirely with elephant dung paper! The goal of this Sri Lankan business is to change the perception farmers have of wild elephants. Rather than killing them for eating their crops, farmers will see them as an economic asset instead of a threat.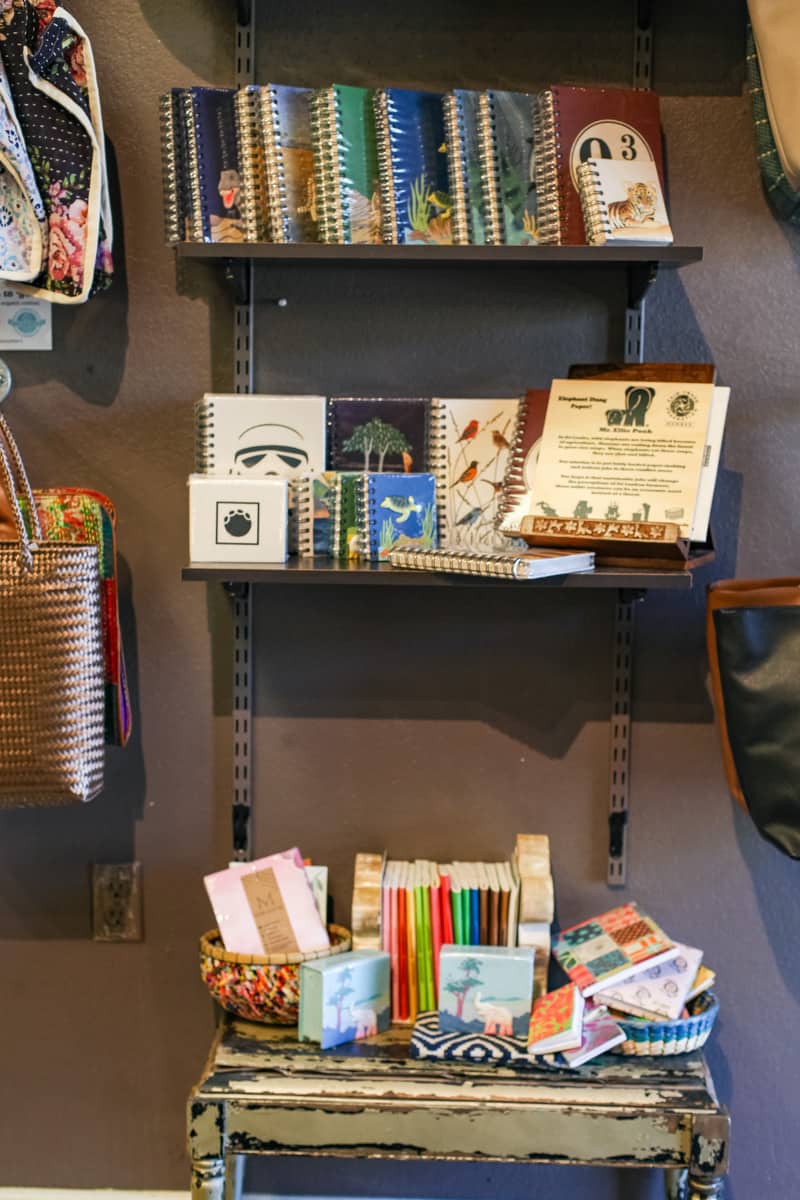 As a member of the Fair Trade Federation, World Cup Fair Trade Market seeks to empower marginalized people. Some of the ways they do this include working with them directly, paying livable wages, and providing higher labor standards. 
Next door is a cute cafe popular among the locals for their homemade comfort food. Choose from Southern favorites like biscuits and gravy, breakfast platters, and coffee drinks for breakfast. For lunch, try one of their sandwiches, burgers, or salads. Breakfast is served daily until 11am and all-day Saturday, while lunch is served on weekdays only until 2pm.
The establishment of World Cup Cafe was one way Mission Waco hoped to bring economic development into one of the most impoverished neighborhoods in North Waco.
Black Oak Art
Every piece of pottery sold by Black Oak Art is hand-thrown and unique from dishware you'll find anywhere else. Aside from beautiful mugs, plates, bowls, and cups, they also sell berry boxes, planters, vases, and even place card holders for your next event! Or, collaborate with their artists to bring your vision to life for your home or business!
Black Oak Art hosts a variety of workshops, including their wheel throwing class. Check their website for their current offerings and to purchase tickets. They also host private workshops!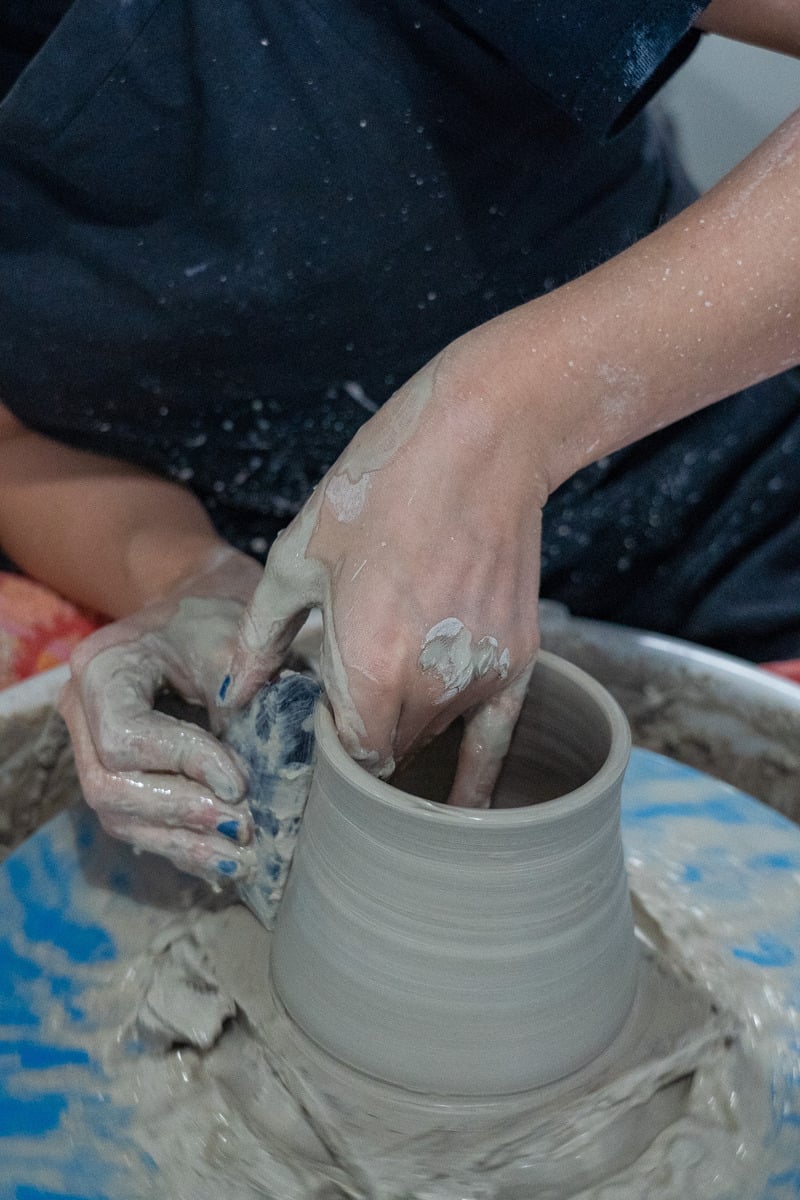 Cultivate 7Twelve
Inside, you'll find a spacious art gallery with monthly rotating exhibits from local artists. Everything is for sale and 65% of the profits go directly to the artist. The front of the store also features a retail space with local, handmade goods, including Norma's Blooming Bike!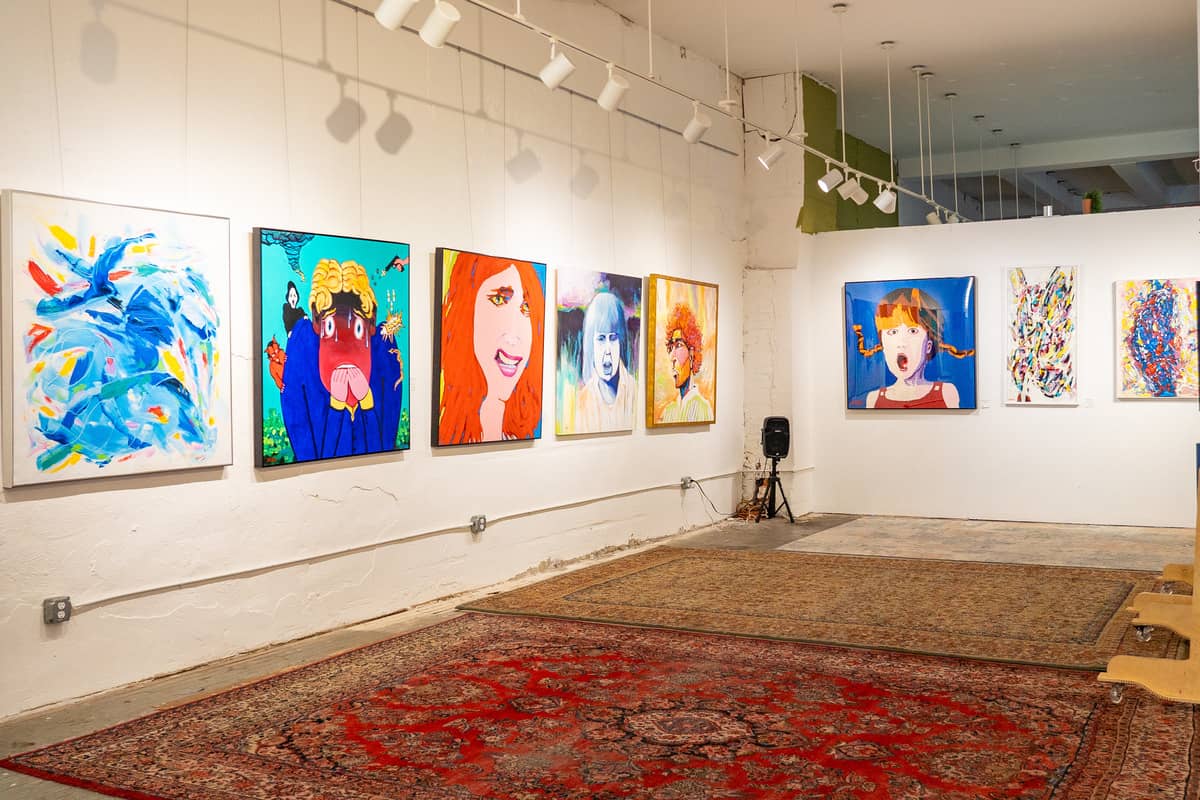 Check their website's homepage or follow them on social media for weekly art classes, workshops, and more!
Fun fact: The basement houses a members-only, BYOB social club. The space dates back to 1917 when it was a part of the landmark business, Ms. Keaton's Bakery.
Norma's Blooming Bike
With Norma's Blooming Bike, you can build your own perfect flower bouquet stem-by-stem! You can also find her iconic cart on Saturdays from 9am to 1pm at the Downtown Waco Farmers Market. However, during the summer, Norma is exclusively at Cultivate 7Twelve due to the heat.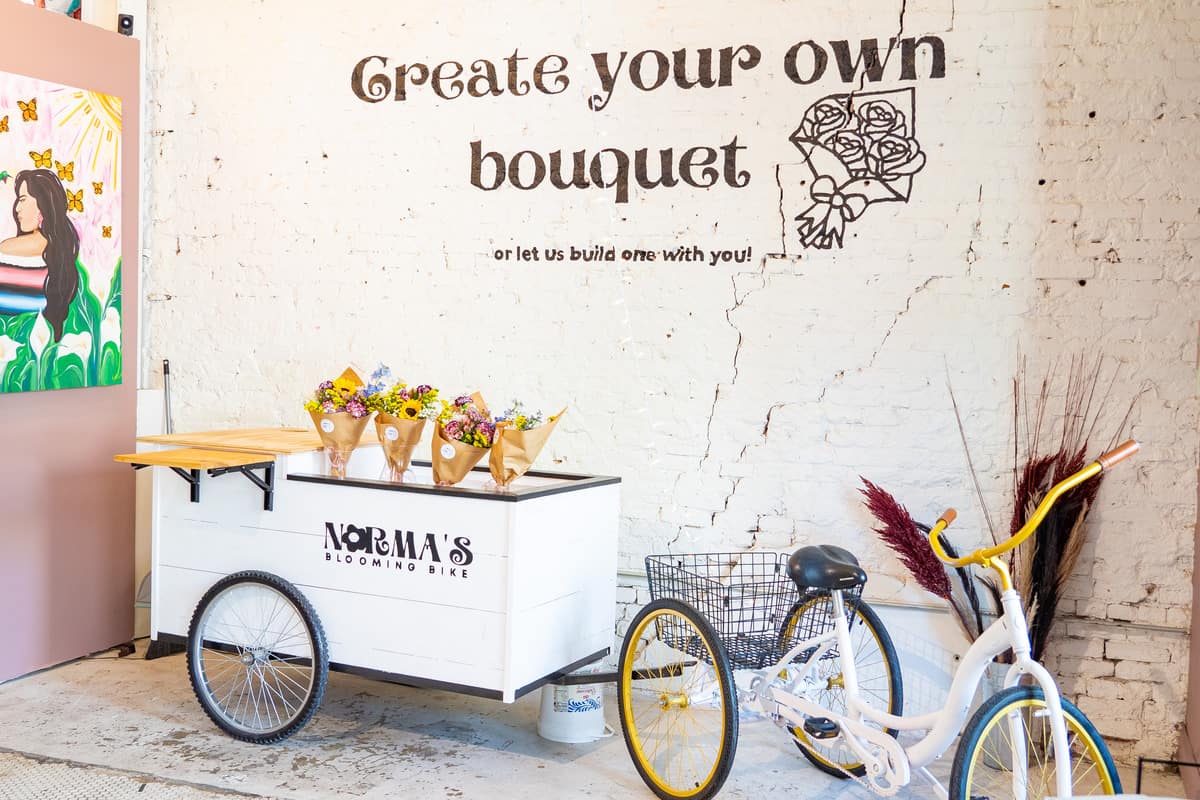 Norma's Blooming Bike also offers private and mobile events! For example, when you book our Ice Cream House, you can add-on one of their private workshops!
Interested in her flower workshops? Norma hosts public classes at Cultive7Twelve occasionally. See her website for current offerings.
When you join the Pedal Pals Flower Club, you'll receive 10% off every purchase, invitations to exclusive workshops, and access to a password protected blog and community. Plus, special birthday gifts!
If you're a Waco local, Norma's Blooming Bike offers free pick-up, as well as same-day delivery.
Waco's Public Art Tour
The bronze, longhorn statues are pretty iconic, but did you know there's also a Waco Sculpture Zoo? Use Creative Waco's online map to find them all, including dozens of murals all around town!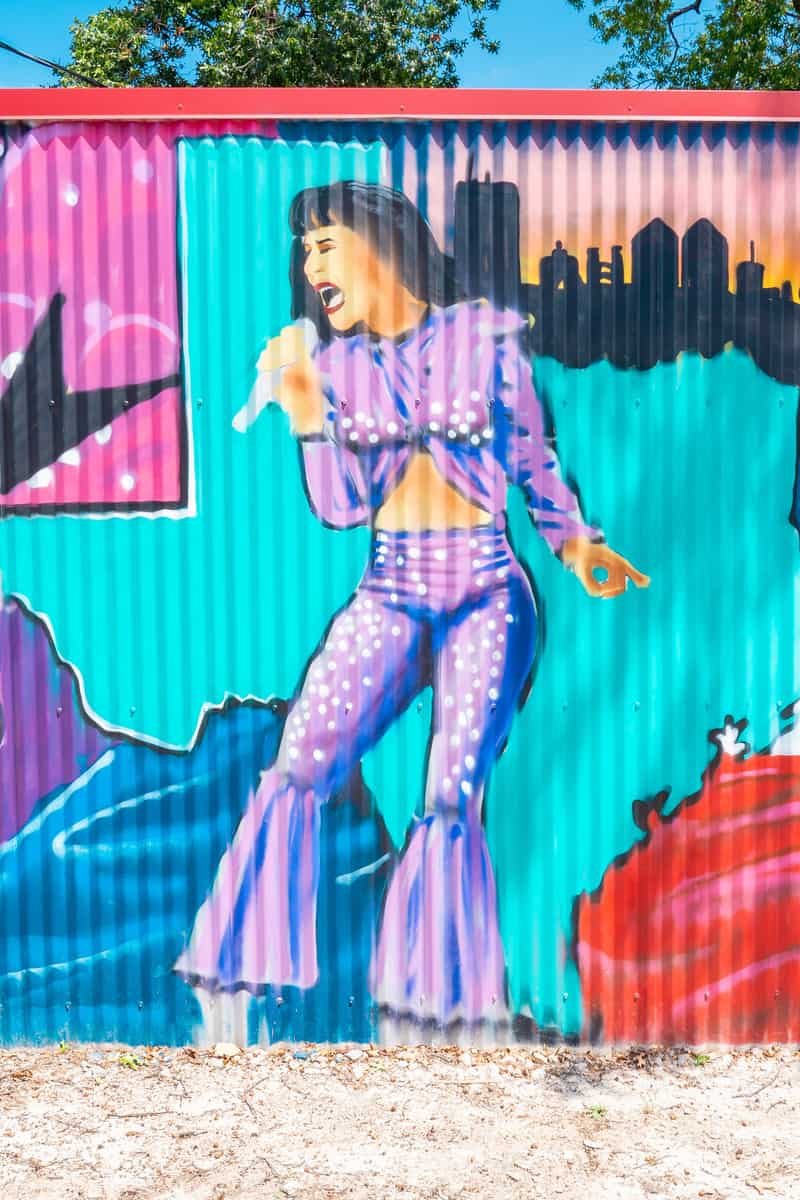 Immerse Yourself in the Outdoors in Waco TX
Waco has many attributes that will bring the city to life on your next trip, but its connection to nature is definitely at the top of the list. With so many scenic areas and outdoor recreational activities, you won't run out of fun things to do this weekend while exploring the city.
Bike the Brazos
Ride around Waco in style and rent an e-bike with Bike the Brazos. Choose from a variety of motorbikes to find the perfect fit for you. They have amazing features like removable batteries, comfy handlebars and seats, and high visibility, LCD displays.
To top it all off, riding e-bikes emits up to 140 times fewer pounds of greenhouse gasses than a car, making it a more environmentally friendly option to explore Waco TX this weekend.
Rentals can vary from two to four hours, and you can either go on a solo adventure, ride with your partner, or with a group of four!
Spend a Day at the Beach
Waco may be nowhere near the ocean, but that doesn't mean you can't enjoy a beach day. Twin Bridges Park is a cute little swimming area that is reminiscent of the beach, complete with sand, picnic sites, and lots of options for water sports and fun.
To access Twin Bridges Park, just pass over the lake on the Twin Bridges and take the first exit. The park is right off the access road. There is a $5.00 fee per vehicle to enter the day-use area.
Kayak at Sunset with Pura Vida Paddle
There's no better way to spend time in nature than enjoying a lake day, so make sure you add this one on your list of things to do in Waco. Pura Vida Paddle offers rentals for all your water recreation needs.
With an abundance of paddle boards and kayaks for rent, it has never been easier to have a day of fun in the sun. Pura Vida Paddle also offers classes and tours to help guests truly experience the beauty of Waco's waters. The sunset paddle is just one of the tours they offer, where guests will witness a gorgeous Waco sunset while floating the Brazos River.
Check Out the Waco Riverwalk
For nature lovers and outdoor enthusiasts, the Waco Riverwalk is an absolute delight. Nestled beside the serene Brazos River, this expansive trail winds through some of Waco's most scenic spots, providing a tranquil escape in the heart of the city.
The Riverwalk, stretching from Baylor University to Cameron Park, is a beautifully maintained path, perfect for a leisurely stroll, invigorating run, or a scenic bike ride. Along the way, you may spot local wildlife, admire native plants, or simply enjoy the calming ripple of the river.
See a Piece of the Chisholm Trail
A trip to the Waco Suspension Bridge should definitely be at the top of your list of things to do in Waco this weekend. Completed in 1870, this historic suspension bridge served as a crossing point for cattle drivers along the Chisholm Trail.
To commemorate its part in Waco's history, you'll see 25 longhorn statues, representing the 60,000 that crossed the first year. The bridge goes over the Brazos River, offering a stunning view of both the water and the city of Waco. Simply drive across the bridge or picnic at one of the surrounding parks!
Play with Otters
What better way to spend the weekend than with a day at the zoo? The Cameron Park Zoo houses a plethora of animals, both native and exotic, with a focus on being a natural habitat zoo.
Ranging from vultures, orangutans, Komodo dragons, and bobcats to elephants, giraffes, and marine life, the zoo has an abundance of species to interact with.
Splash pads and playgrounds are also available along the way for the little ones in your group to burn off some energy and keep cool. Be on the lookout for snacks, drinks, and ice cream for when you're ready to refuel.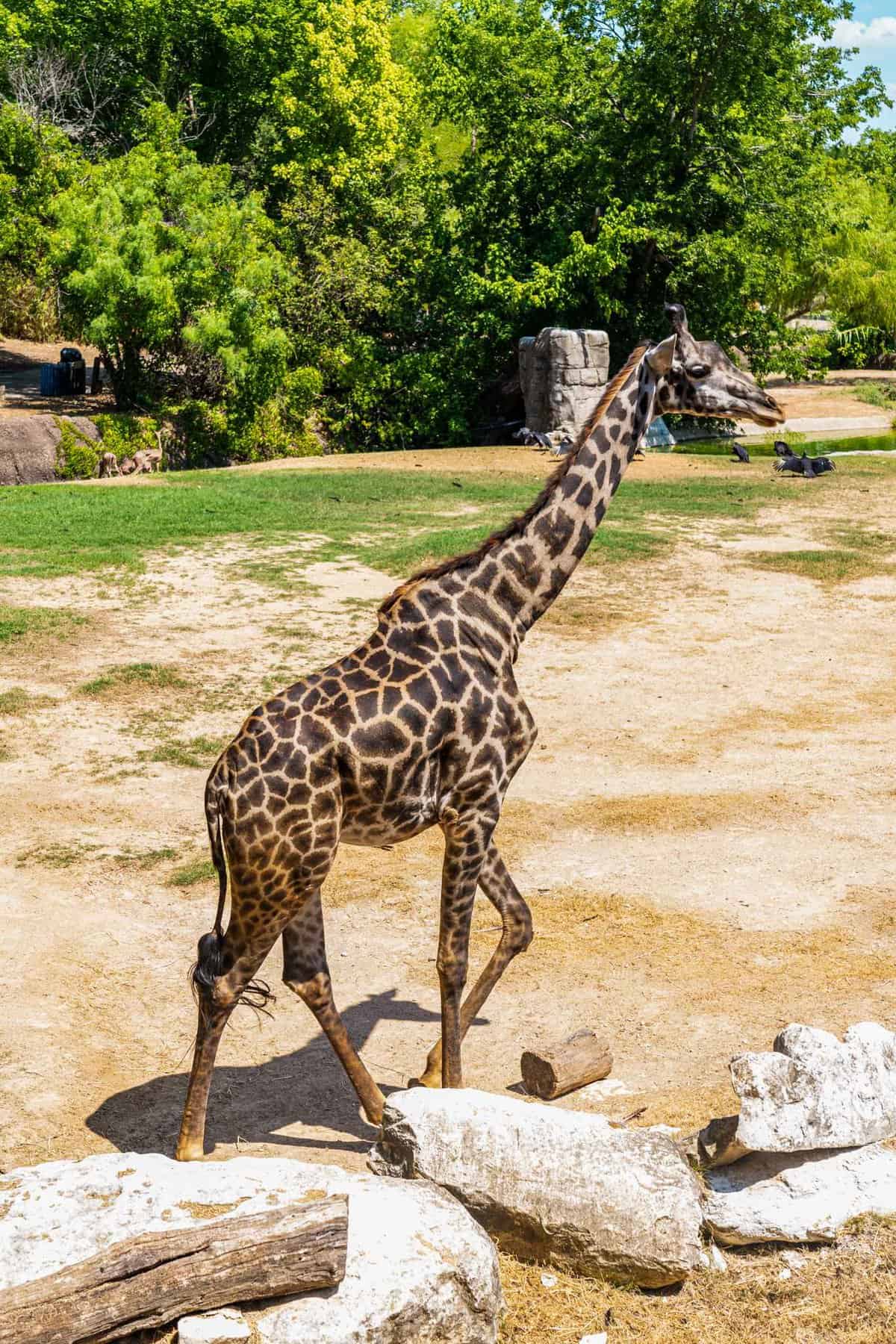 There were multiple interactive exhibits and one of our favorites was the otter slide outside the otter habitat, which gives you a 360° view as they swim around you. You can feed the giraffes on Saturdays and Sundays from 1-2pm too! Check their website for more details and other events so you can plan for a great time.
Go Horseback Riding
Devote time on your list of things to do in Waco to soaking up the natural beauty of Central Texas at Brazos Bluffs Ranch. A working ranch, you can book activities like horse-drawn wagon rides and horseback riding.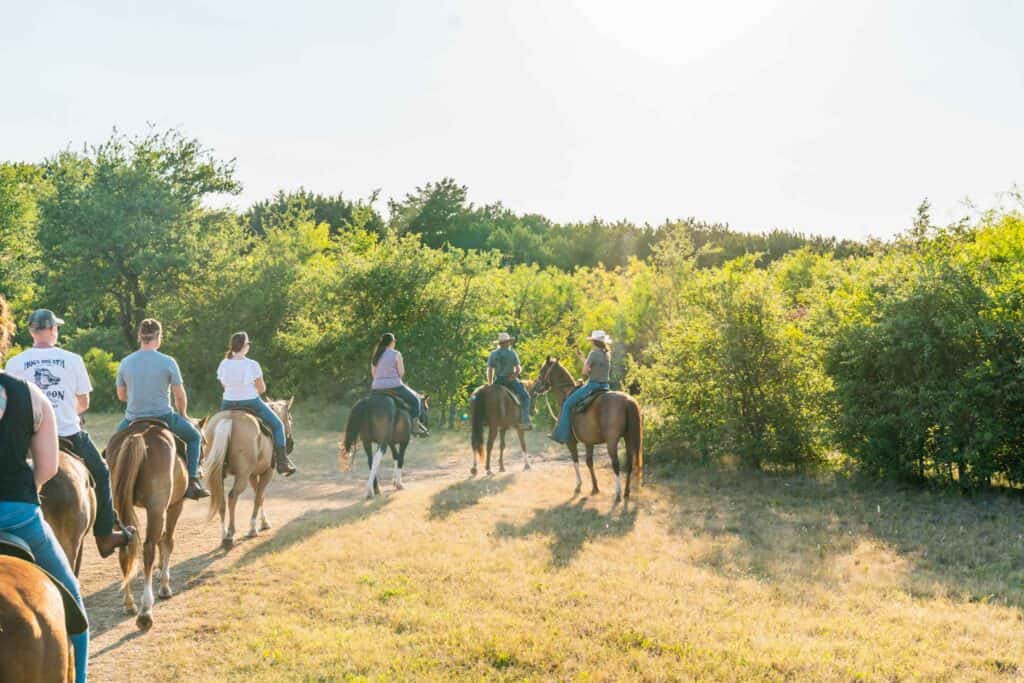 We did the "Lone Star Horseback at Sunset" tour and loved how accommodating the staff were so it was the best experience possible. It truly was one of the best things we did in Waco TX!
Horseback riding is open to all skill levels! There's a basic lesson beforehand so you're comfortable with your horse. Then, drinks and snacks when you reach the bluffs that overlook the Brazos River. The view at sunset was unbelievable!
You can even spend the night on the ranch, with options like a log home and a ranch house!
Spend the Day at a Waterpark
Looking for a day of fun in the sun this weekend? Waco Surf is the place for you! Bringing the beach vibes all the way to the heart of Texas, it comes equipped with luxury cabanas, an on-site hotel, cool slides, and the longest lazy river in the United States.
There's also a swim-up bar, a taco stand serving breakfast, lunch, and drinks, as well as a waffle truck just outside the park for some early morning fuel. You'll have plenty of space to lay out, lounge in the water, and walk in the sand. They even have a BYOB area near the lazy river and slides!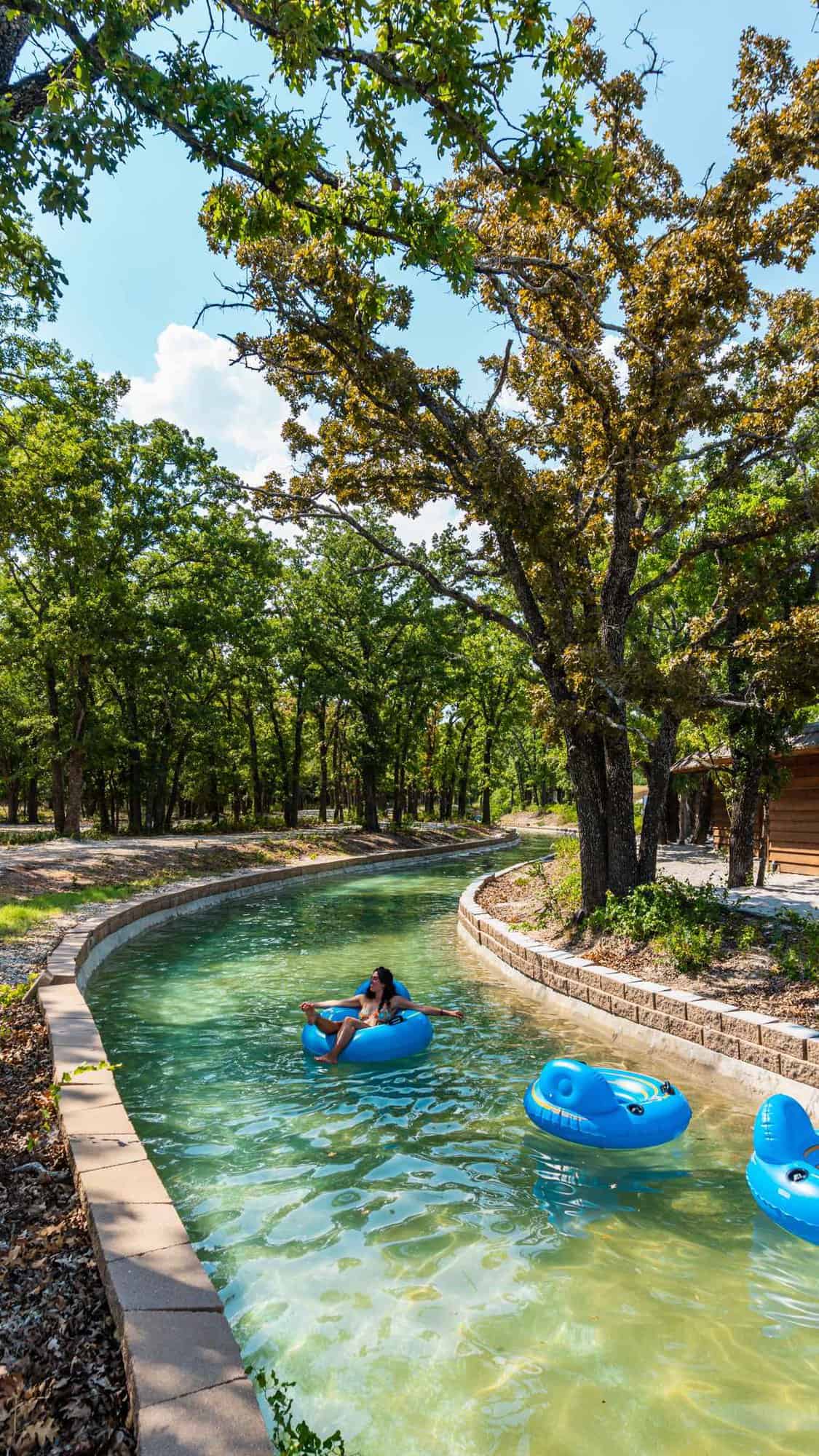 Surf in the Heart of Texas
Waco Surf is also a state-of-the-art cable park that's any adventure seeker's dream! They offer surf lessons for all levels to help guests hone their skills. All classes include an hour of instruction and an hour of free reign surfing time.
We tried out the Beginner Surf Academy and had the best time hanging ten! The instructors were absolutely amazing!
They started by teaching us about the anatomy of the board and then helped us practice paddling and standing before hitting the waves. They push you off and help fix your form while teaching you commands and how to ride waves of varying difficulty.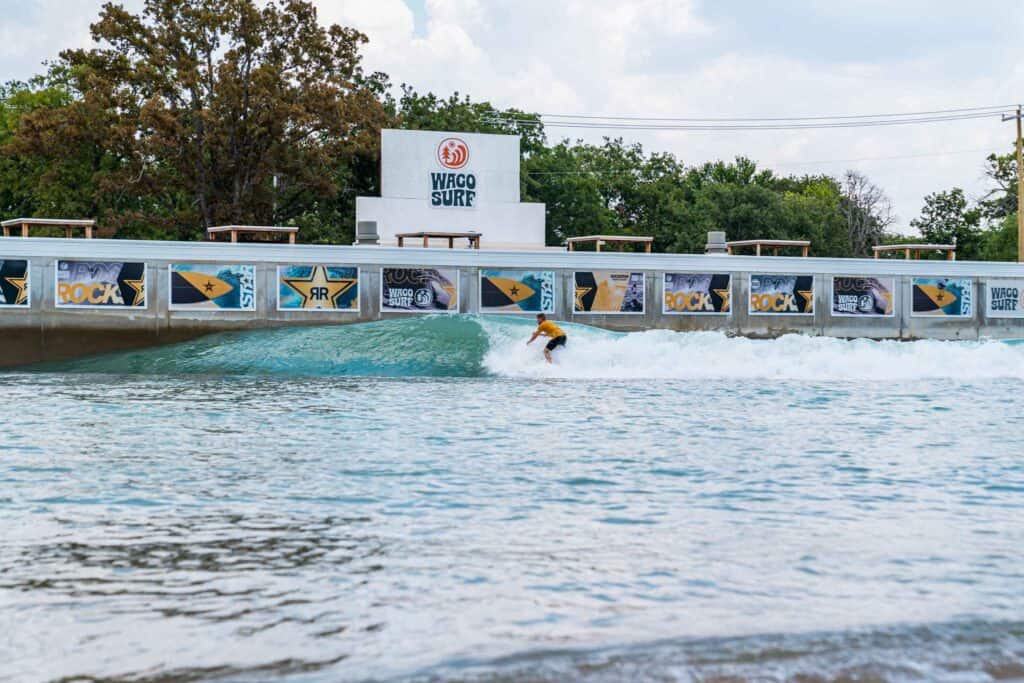 Chill at the Wave Pool
Hawaiian Falls Waterpark is a family-friendly spot in Waco TX that is perfect for cooling off in the Texas heat during the summer months.
Hawaiian Falls Waco offers a range of thrilling water slides, a lazy river, interactive water play areas, and a wave pool, catering to both adrenaline junkies and those who prefer a more relaxed pace.
Besides the aquatic attractions, the park also features a variety of dining options and private cabanas for a comfortable day out. It's not just a waterpark; it's a place where families can create lasting memories while enjoying a refreshing escape from the everyday routine.
Cruise the Brazos River
Taking off from McLane Stadium at Baylor University, you can float the Brazos as you simultaneously learn about the city of Waco and the part the Brazos River has played. This spacious, covered boat will last a little over two hours and features narration by the guides of Waco-Tours.
Note that their River Cruise Tour is seasonal and dependent on weather. Ranked the Best Boat Tour in North America in 2020, this activity has to go on your list of things to do in Waco this weekend!
Challenge Yourself on Jacob's Ladder
Cameron Park is known for Jacob's Ladder, a long series of stone steps that were used by cotton farmers to bring water from the Bosque River.
It's one of the best places to get a good workout in with a view all at the same time. Challenge yourself by walking or running these stairs, which vary in height throughout, so be careful!
The park is also home to over 20 miles of trails, as well as Lover's Leap, an overlook with a view of the Bosque River from almost 200 feet in the air!
Check Out Waco's Food Scene
During your trip to Waco this weekend, you'll discover some of the best culture, art, and outdoor experiences that the state has to offer. However, with all the things to do, you'll undoubtedly need to refuel. Waco is becoming a hub for amazing eateries and dining options that you have to try.
Check out our list of where to eat in Waco to get an idea of where you'd like to stop!
And the Coffee Shops
Fabled Bookshop & Café
This cute, independent coffee shop in Waco TX doubles as a spacious bookshop. The walls are lined with books of all kinds, covering topics like cooking, home design, fiction, non-fiction, and more!
You'll notice some of the books have notes from the staff about what they thought of the book, so if you have a hard time choosing, this is a great way to receive guidance from well-versed readers.
There's also a puzzle table, chess, window seating with natural sunlight, plants, plus comfy chairs, a dim study nook, and even a kid's room where they host story times!
Their menu consists of your usual coffee drinks and teas, as well as literary-inspired drinks, like the Muggle Mocha. We were surprised when the barista handed it to us with a lightning bolt made with chocolate butterscotch powder on top!
For several more options to sprinkle into your sluggish search for coffee in the morning, check out our list of the best places to grab coffee in Waco!
Where to Stay in Waco TX
The Pivovar Hotel
The Pivovar will give you a taste of a European vacation without ever having to leave the country! Inspired by Czech culture, the Pivovar operates as a full-service hotel and restaurant with a gorgeous outdoor patio, a Czech bakery, coffee bar, and an on-site Czech brewery.
The hotel's décor is a nod to Czech culture and Pilsner Lager's history. You'll notice pieces of art on display (and for sale) throughout so you can even bring a piece of the Pivovar home with you!
The rooms are full of antique furniture, different color schemes and themes, spacious walk-in showers, and complementary robes and slippers. From your window, you'll have amazing views of booming West Waco.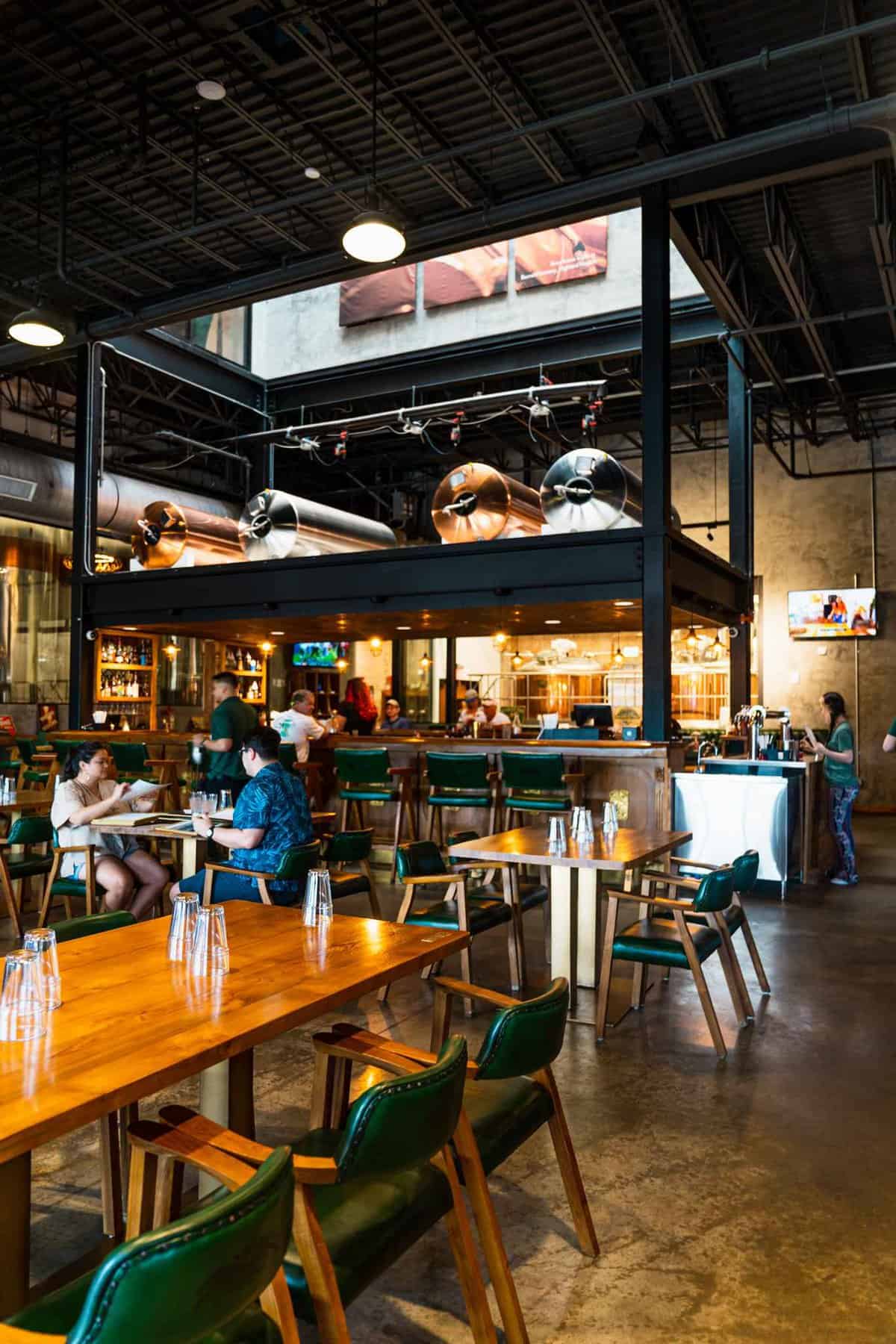 Uptown Peach
Uptown Peach consists of four brightly decorated suites that each make a unique statement of their own. At the center of the property is a shared, outdoor courtyard with firepits, murals, swinging chairs, a grill, picnic tables, and fairy lights. Read more about our stay at Uptown Peach and consider staying here the next time you're in Waco TX!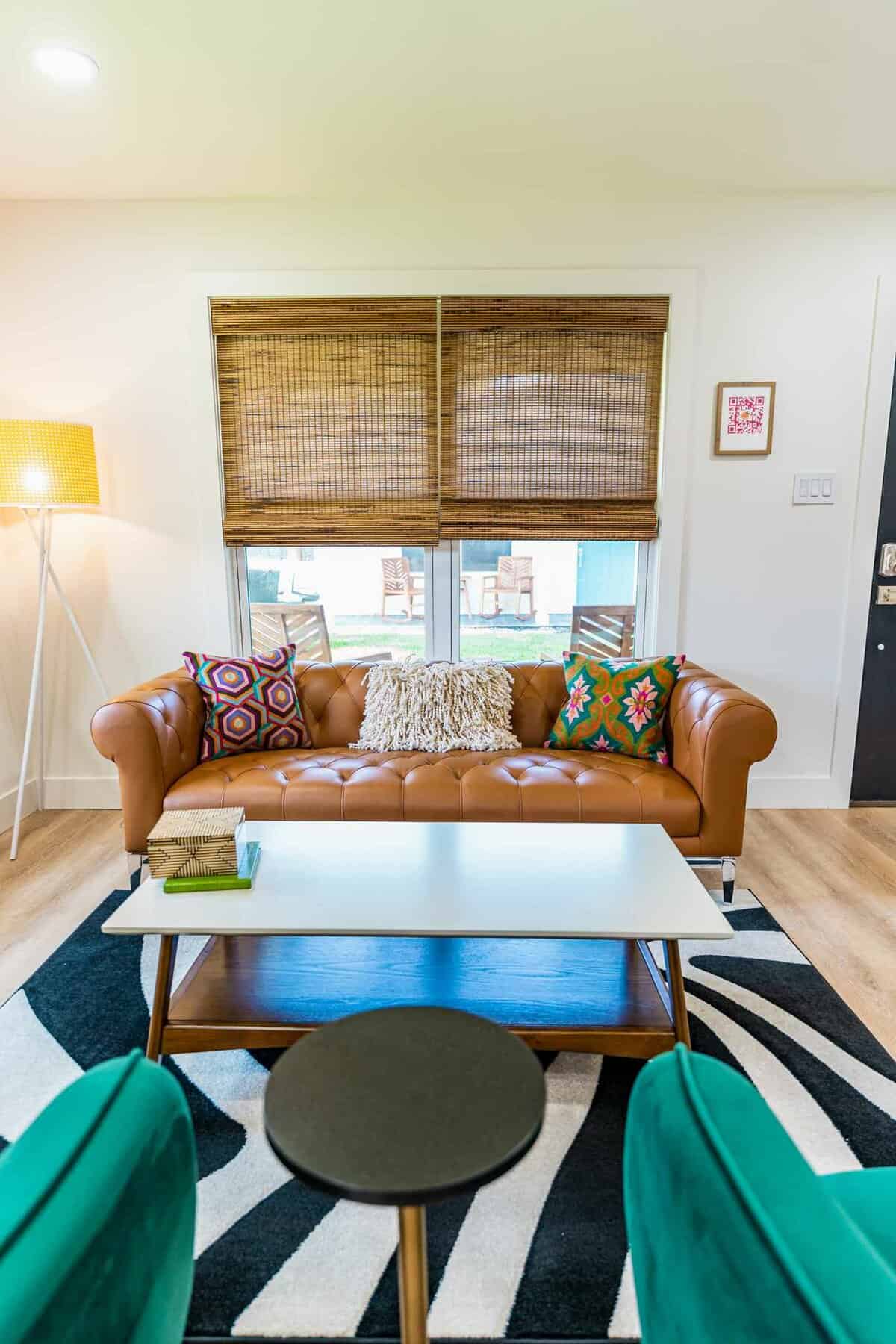 Live Oak Lake
Live Oak Lake is a private, gated property populated by seven cabins, each with their own hammock. At the center of it all is a small pond where you can barbecue, lounge in lawn chairs, kayak, and depending on which cabin you're staying in, enjoy a breathtaking view of the pond from your living room or patio.
It is also pet-friendly while offering on-site activities for travelers looking to surround themselves with nature this weekend. For more about Live Oak Lake, read our review of this one-of-a-kind property a short 15 minutes from downtown Waco!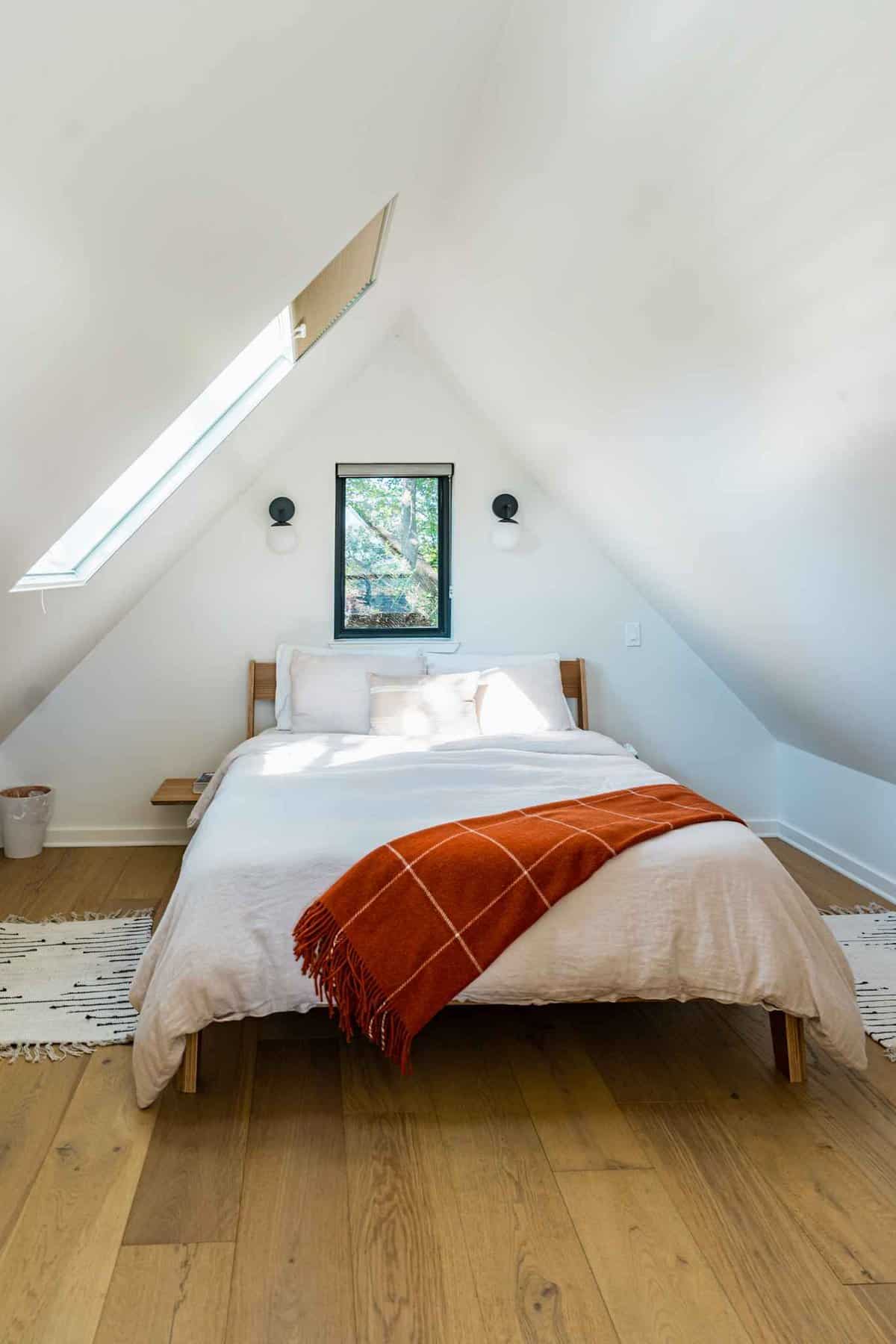 Best Things to Do in Waco TX: Final Thoughts
From ranches and waterparks to historic destinations and real-life castles, Waco TX truly has it all when it comes to things to do this weekend. With so many Waco attractions, it may be hard to fit everything into one weekend, so be sure to come back again and again!
The business owners of Waco make this trip one for books, providing a variety of experiences and things to do you won't come across very often. Waco's lengthy history and its comeback over the years will add that much more meaning to your trip.
So, if you're in town and wondering what to do, know you'll have no trouble making memories (and finding places to eat) in Waco TX!