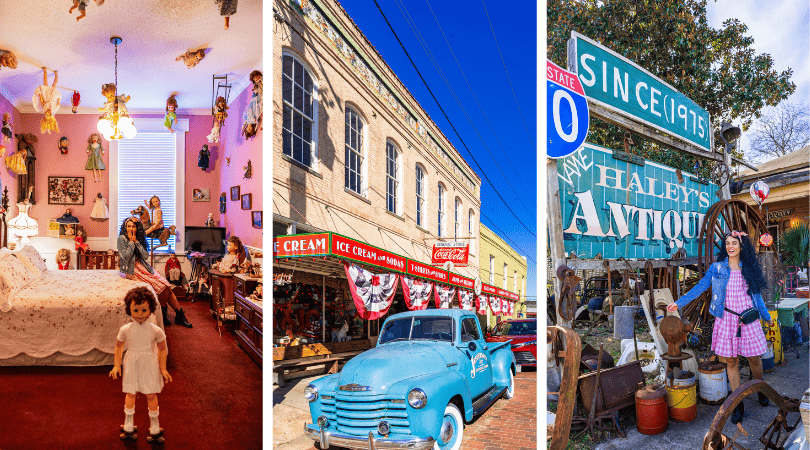 Jefferson, Texas is filled with breathtaking nature, a beautiful downtown, and plenty of history. I was immediately excited about a trip to Jefferson because of the Cypress Bayou that leads to the famous Caddo Lake, the only natural lake in Texas. However, upon arriving in this East Texas town, I was amazed at how many other things there are to do in Jefferson, Texas. From staying in one of the numerous bed and breakfasts, grabbing a glass of wine, and more, check out all of the fun things to do in Jefferson, Texas.
Check Out the Beautiful Cypress Trees
Everywhere you look in Jefferson you are surrounded with beauty. From the beautiful New Orleans styled architecture downtown to the wildlife close by, Jefferson is beautiful simply as a place to wander through. One of Jefferson's most stunning features is the giant Cypress trees that grow along the river! Texas is often known for its lack of seasons, but in fall, the trees are covered in beautiful orange and gold colors!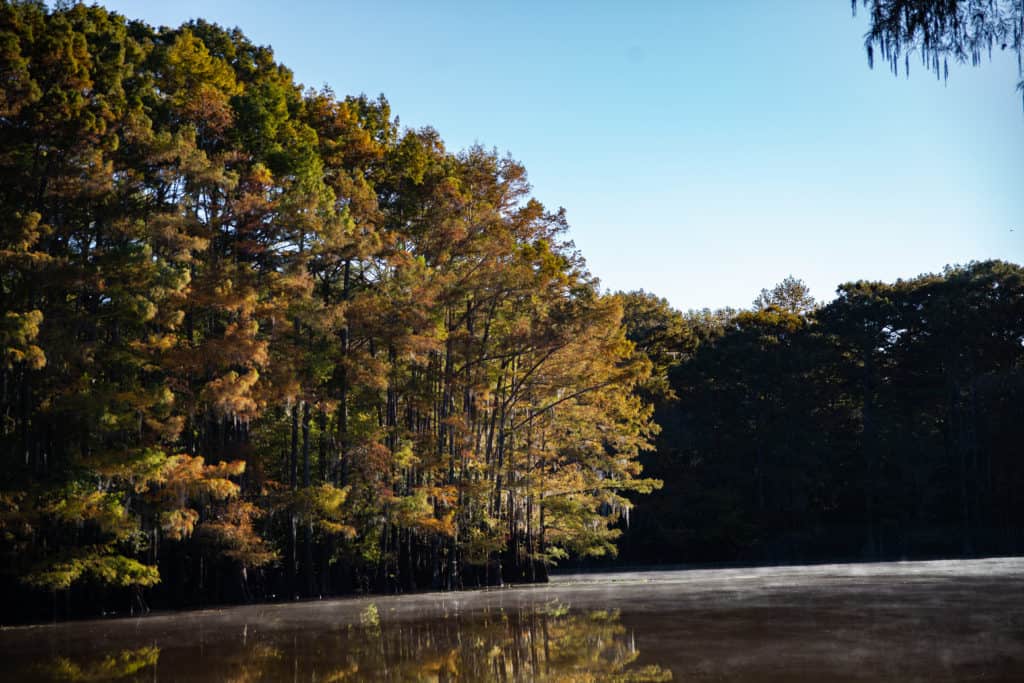 Search for Otters While Kayaking
Being a bayou, Jefferson and the surrounding areas are filled with diverse wildlife. Bird hunters will find joy in seeing everything fly by, every once in a while, you might come across an alligator, and sometimes you might even see an otter. We booked kayaks with Riverbend Outfitters who helped us set sail at Backwater Jacks RV Park and provided us with a map and the expertise for the best places to go. I'm so glad we booked with them because they put us in the perfect spot to follow the path to Benton Lake where we kayaked through the peaceful (and even somewhat creepy) shade of the Cypress trees.
Sadly, we didn't come across otters on our trip, but we are still hopeful to on future trips!
Boat Through the Bayou
Not interested in kayaking or just want to see a different part of the bayou? Jefferson Boat Tours is a witty tour of the area. You'll learn about some of the quirky history of the city as well as see some incredible wildlife!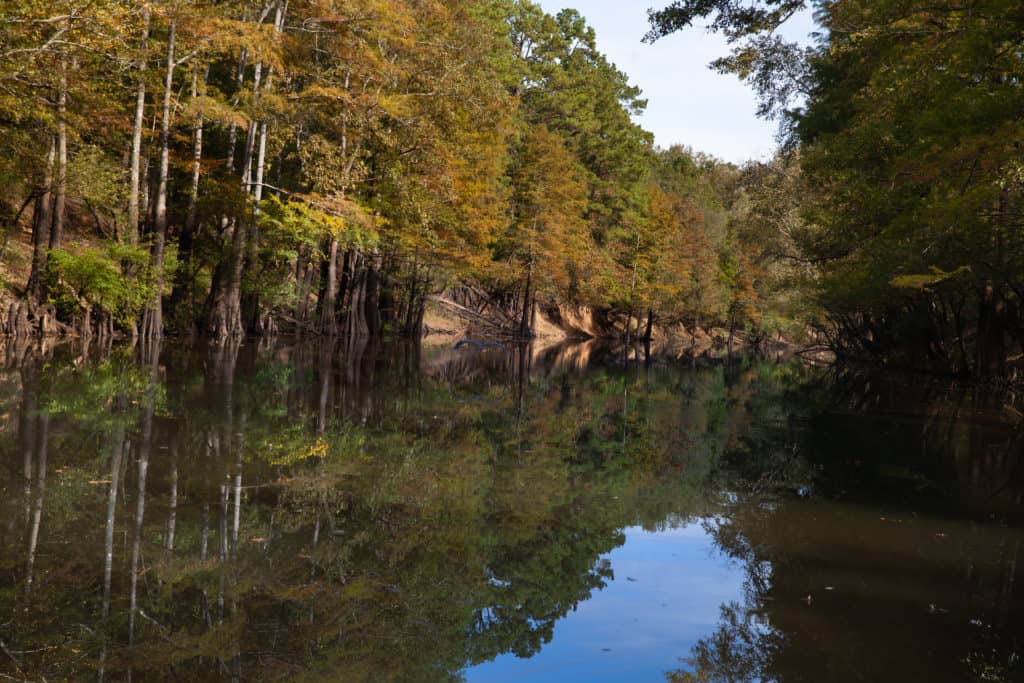 Find Fun Items at the General Store
Just about every small town has a general store, but the Jefferson General Store served up extra fun! On top of being large and with plenty of fun items to explore, they had a mixture of all of the weirdest/coolest sodas, an ice cream counter, and even 5 cent coffee!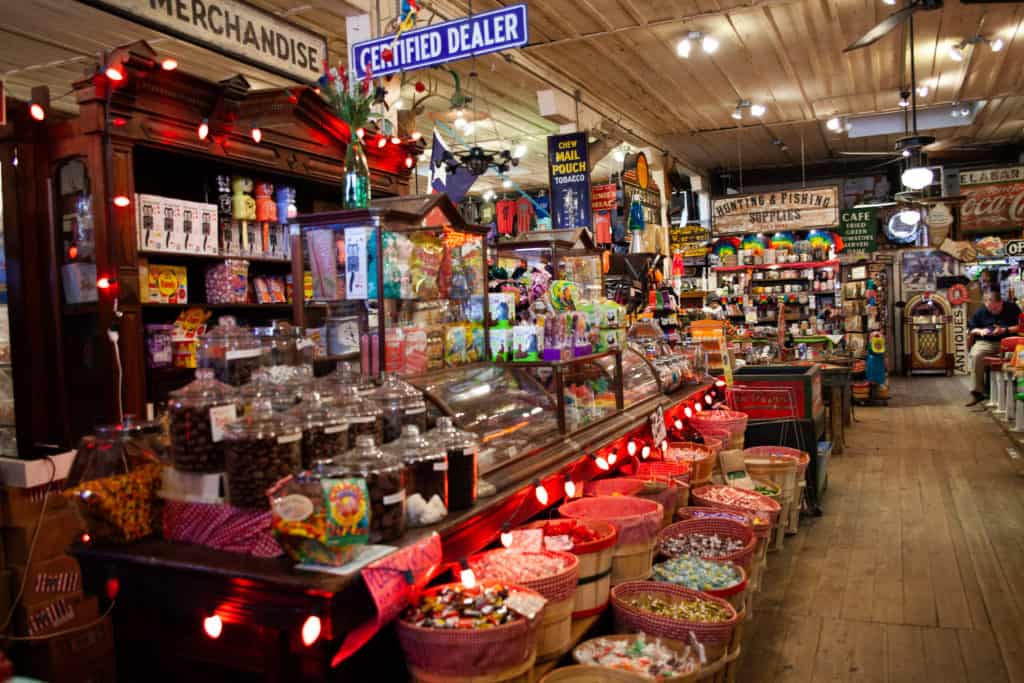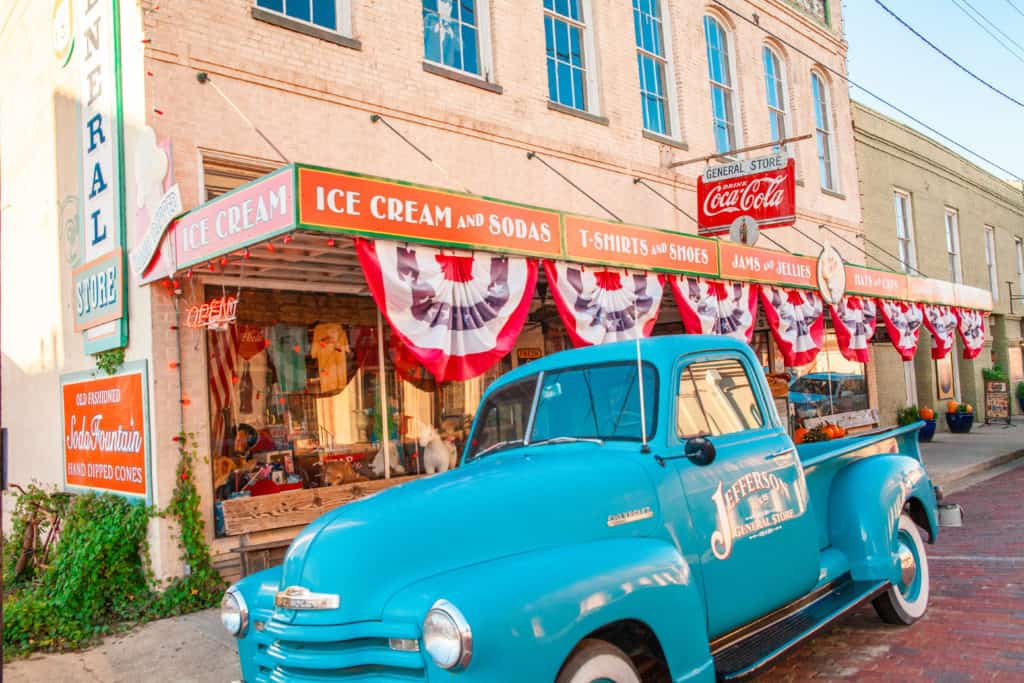 Afterwards you can snap a pic of the old Volkswagen to the side!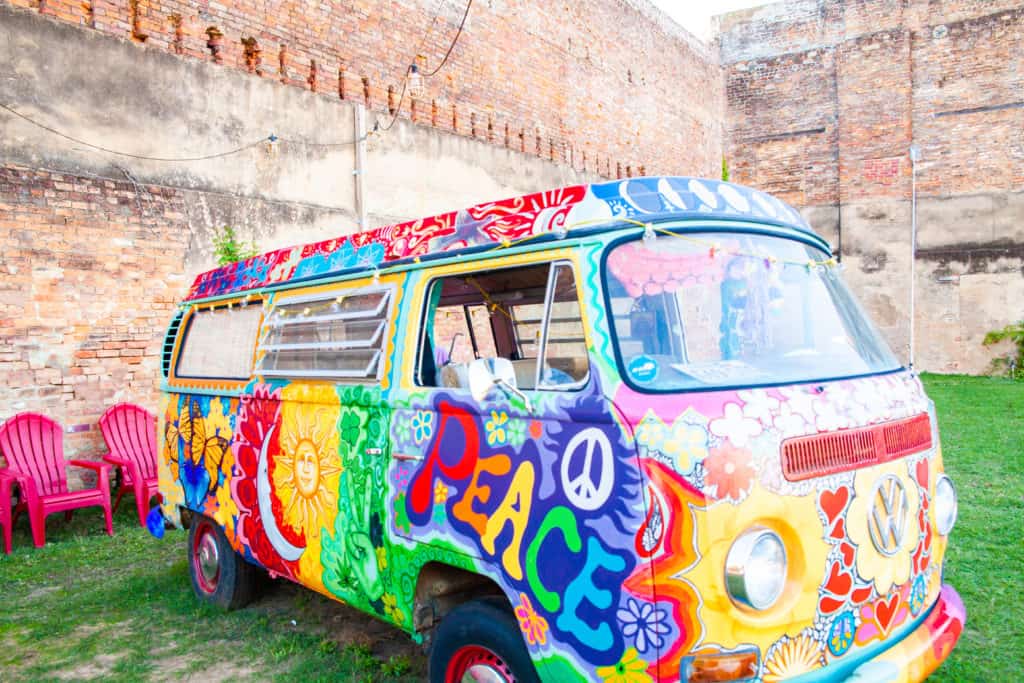 Stay in a Beautiful Bed & Breakfast
Jefferson is known as the bed and breakfast capital because of it having the most B&Bs per capita! With over 20 B&Bs, the hard part is choosing just which one to stay at! We loved the Azalea Inn for its historic beauty. I'm a huge fan of the bold floral wallpaper and ornate furniture and the Azalea Inn had a more historic, chic look. In the spring, this place is beyond stunning with Azaleas and Wisteria growing everywhere. You can read more about my experience at the Azalea Inn here.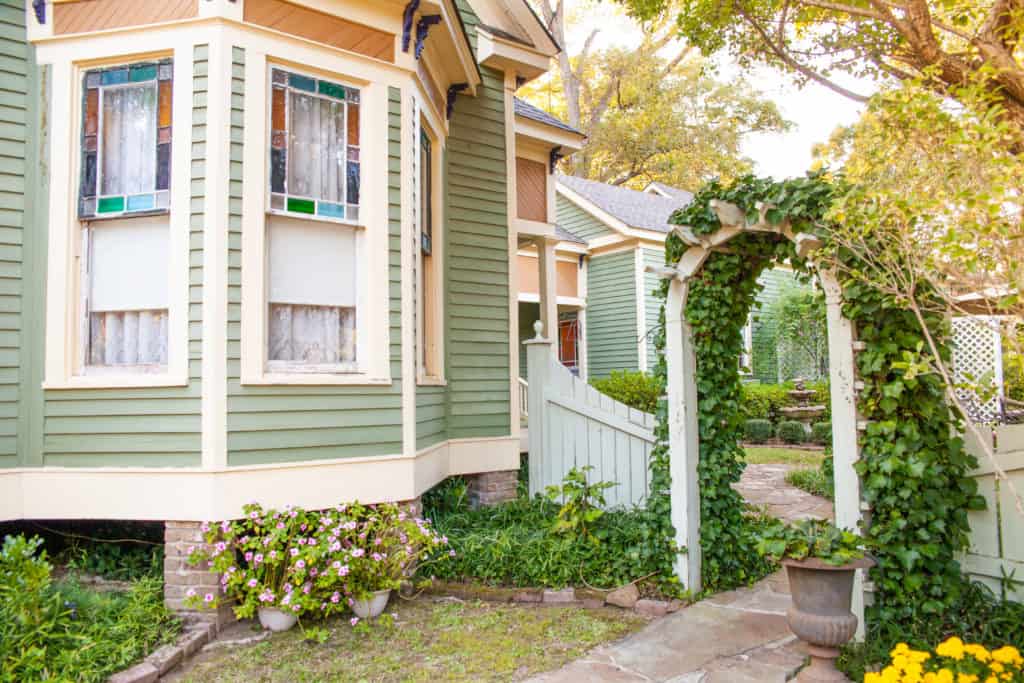 Snack on Texas Foods at the Outpost
Like an old country store, the Wooden Outpost welcomes people with fudge, all types of jellies and salsas, and the only consistently open coffee shop in Jefferson (coffee lovers – save this because you will need this for later). If you love fun coffee flavors, they have a list over 40.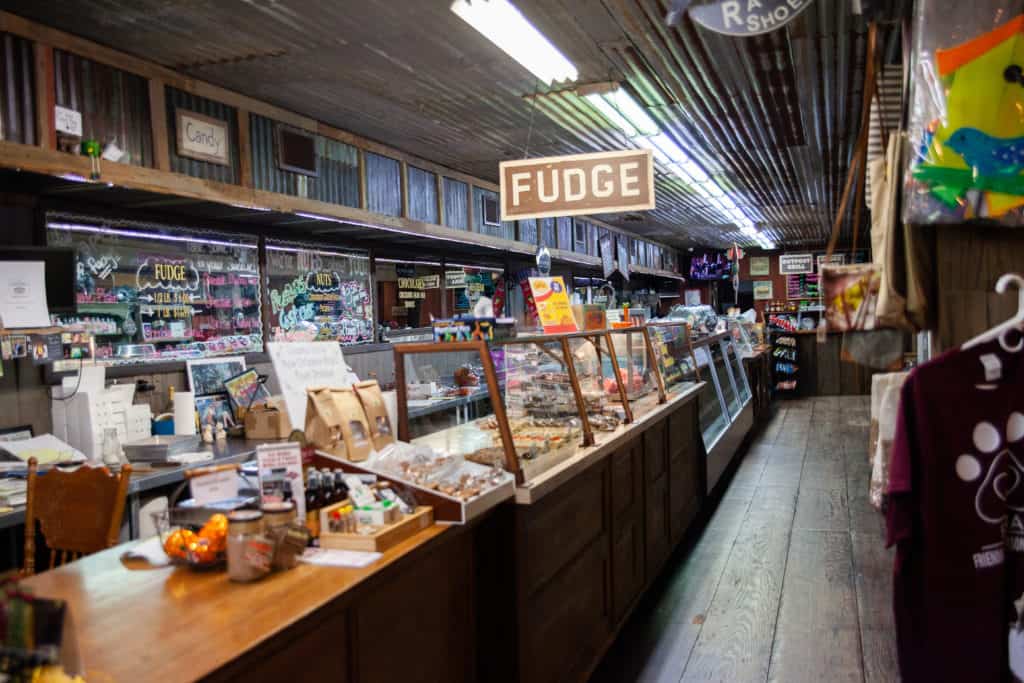 Check out Funky Shops
A retro shop with a big "Big Boy" is not what I really expected in a small town. But EmBear's Vintage is filled with retro items. As the owners say, "It's not a shop, it's a lifestyle." They'll even tell you about their massive chicken in their own front yard. In addition to really funky figurines, they have all sorts of Texas themed items, jewelry, clothing, and sometimes free frozen margaritas!
Not a margarita person? Head over to Made in the Shade for beers while shopping through eclectic fashion, jewelry, top hats, and more fun finds! Made in the Shade is covered in bright colors, and you could spend hours there.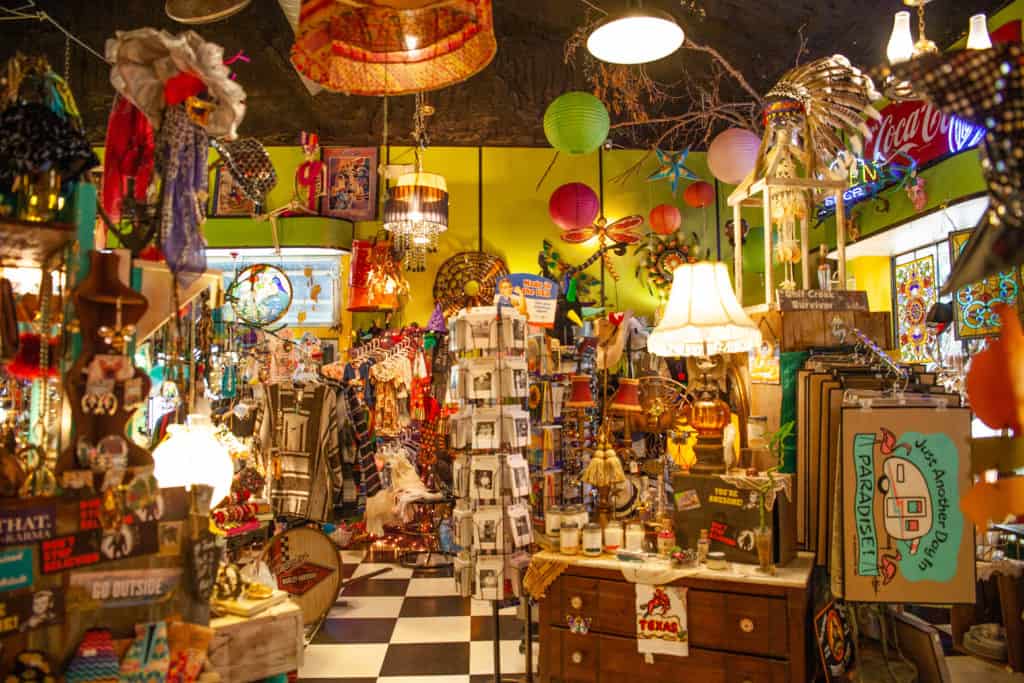 Go Mining for Gems
At Made in the Shade, they also have an outdoor garden where people can go mining for gems! They set you up with a "bag of dirt" and people get to go back in time while discovering gems from around the world!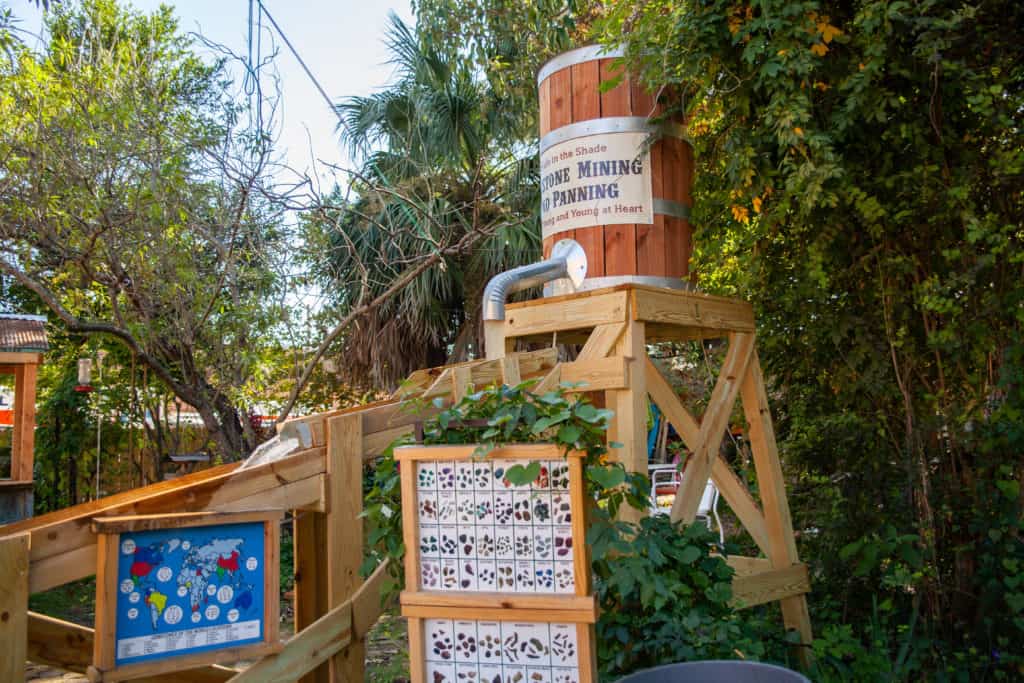 Learn How to Blend Wine
Enoch's Stomp is a relaxing place to grab a glass of wine and a cheeseboard. Additionally, they have tastings from over 20 of their wines to find that perfect one! Or you can bring a group of friends and become a wine expert in one of their classes from pairings to blending your own wine. Enoch's Stomp goes beyond the typical winery experience. After falling in love with their wine, drive out to their vineyard close to town for some of the most gorgeous views around!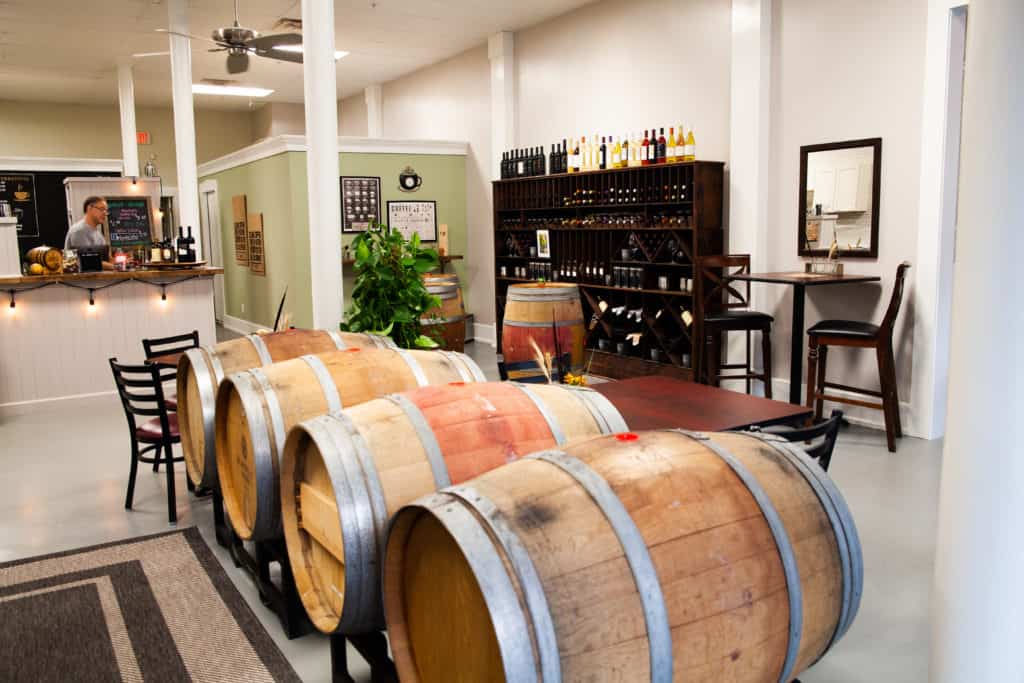 Visit One of the Quirkiest Museums in Texas
Texas has some quirky museums. There's no doubt about that. And Jefferson is home to one of them. Stop into the Museum of Measurement and Time where they have over 500 clocks and 1500 salt and pepper shakers. The clocks aren't really tuned so you'll hear non-stop chimes while you're there. I never realized how diverse clocks could be, but it was fun to see clocks of all sizes and shapes. My favorite was the novelty cat clock! The owners are absolutely adorable and are proud of their collection.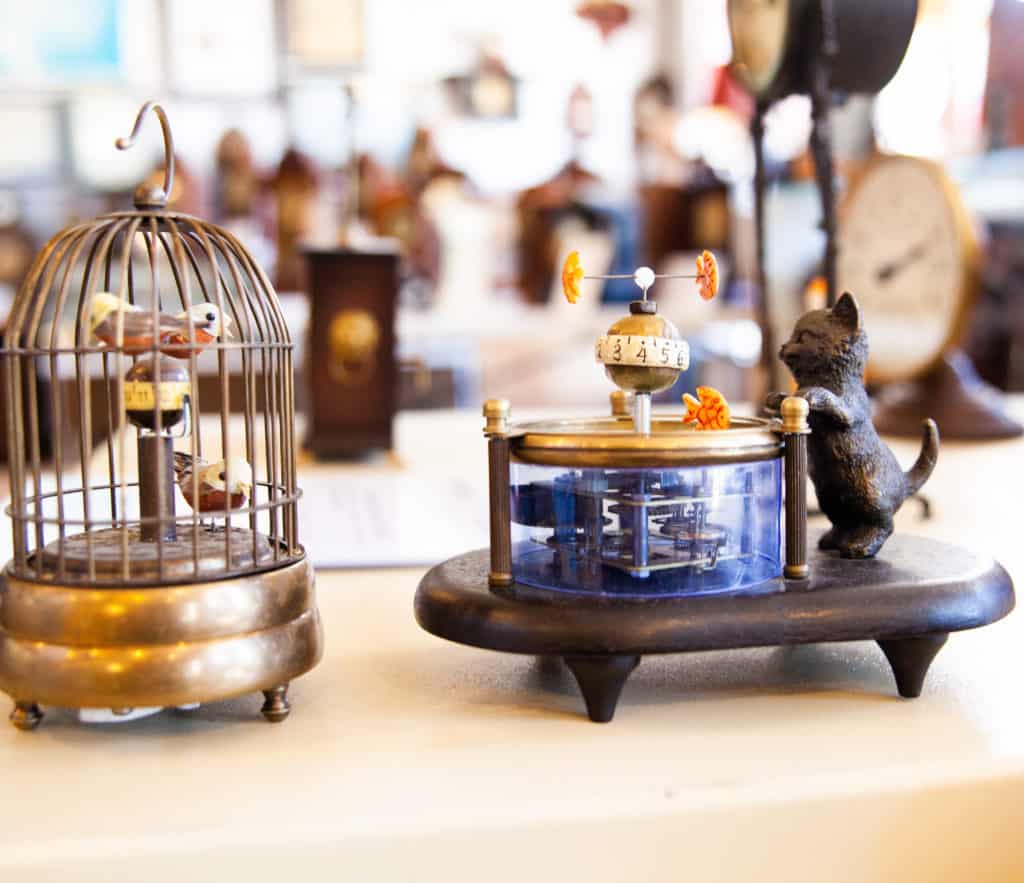 Enjoy a Refreshing Salad
Need energy to make it through your packed day in Jefferson? Austin Street Bistro serves up fresh and delicious food right in downtown Jefferson. We ordered a salad covered in superfoods and packed with flavor. It's so easy to get groggy during the second part of the day, so I loved the healthy food to power us through. With big open doors, it feels like sitting in a European café!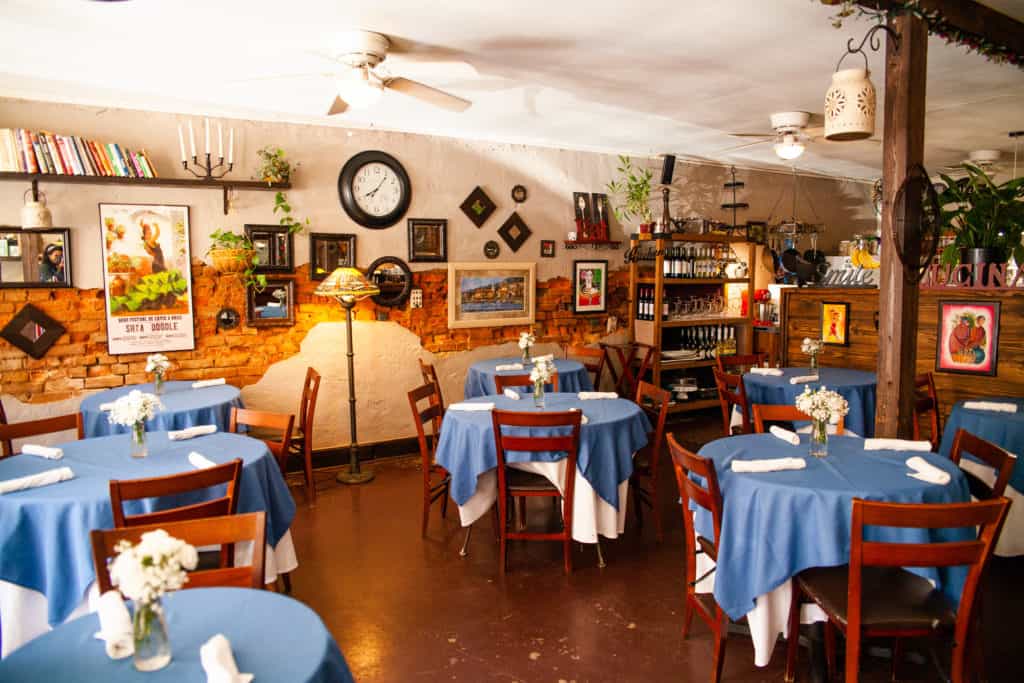 Dream of Owning a Rail Car
In the 1800s & 1900s, it was popular for the wealthy to own a private rail cart complete with a kitchen, bedrooms, and covered in luxury. They would hook their rail car to the trains and travel around this way. The rail car of Jay Gould sits in downtown Jefferson, and you can tour it and dream you had one yourself! Head over to the Excelsior House to take this tour and go inside.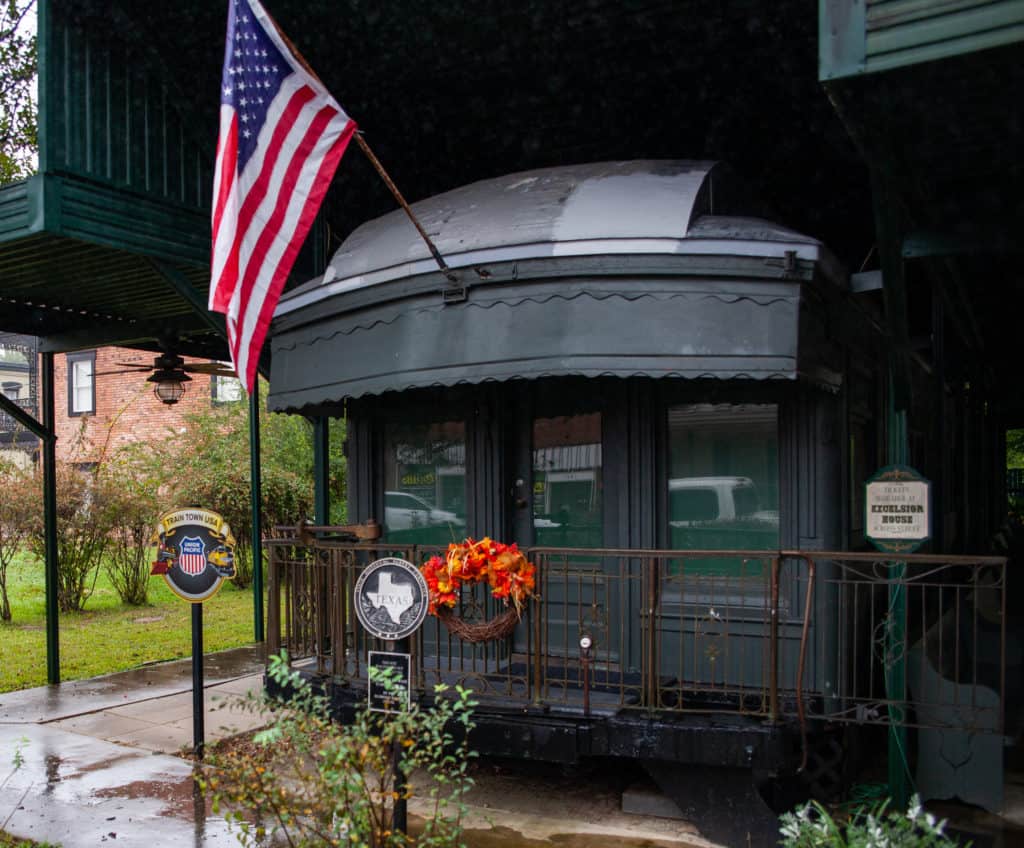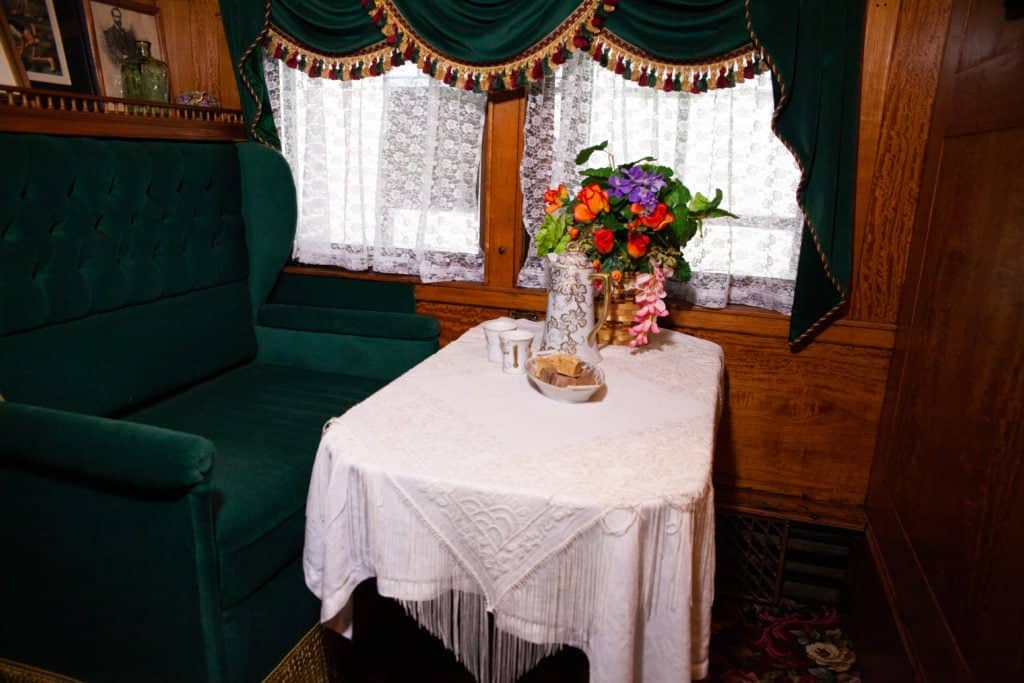 Get Cultured with Caddo Lake Art
Can't get enough of the beautiful nature all around Jefferson TX? The Ron Atwood Gallery featured art of Caddo Lake and the surrounding area. Pick up a piece to remember your trip or admire the beautiful art.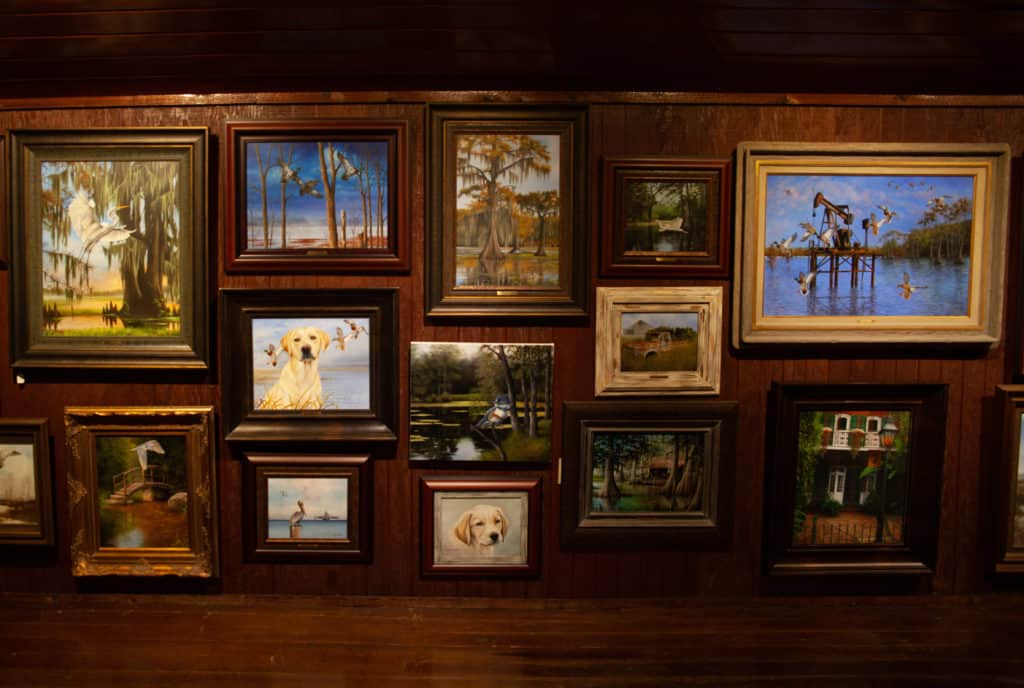 Hike Through Jefferson
Just steps away from Jefferson right by the bridge is the Turn Basin Trail, a beautiful wooded path that you can walk through. Revel in the trees, the bayou below, and all the nature just minutes from downtown Jefferson.
Caddo Lake State Park is also nearby and is a must see East Texas attraction.
Go Antiquing
Jefferson has some of the coolest/weirdest antiques around. Make sure you stop by Haley's Clocks & Tubs. It should be easy to spot with all the tubs up front and the chariots. Now my question is, where can I put this chariot, because I'm pretty sure I need it!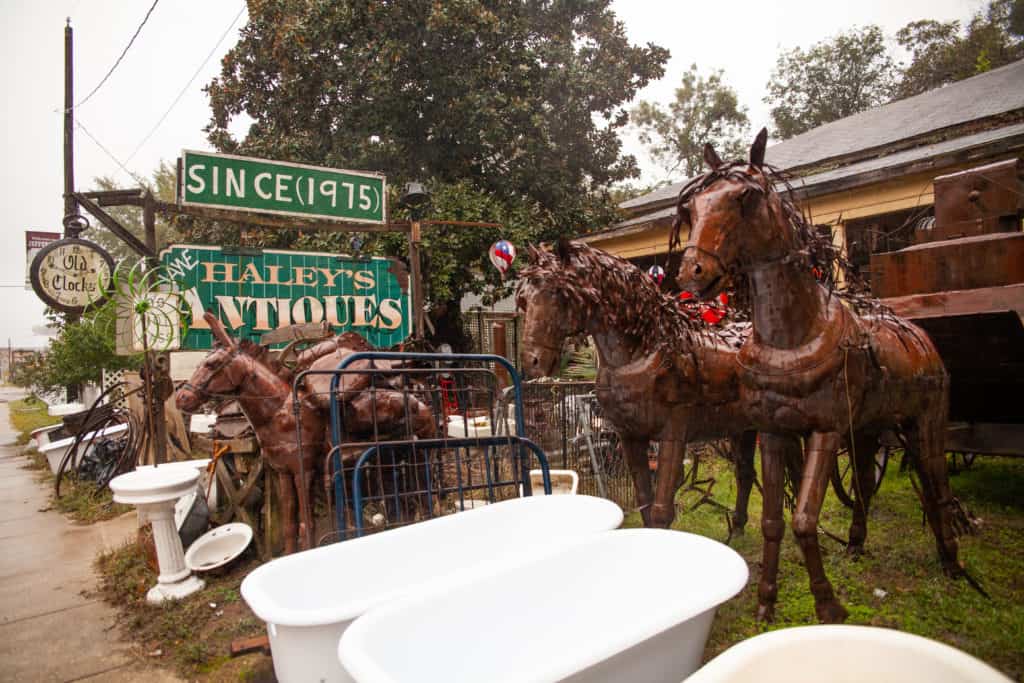 Try Vegetarian Crab Cakes
Don't worry non-vegetarians! There's plenty of other good food at McGarity's. However, this small-town restaurant had an extensive vegan/vegetarian menu featuring tacos, protein bowls, and more! In addition to that, they have some other fun items like a full hen, bourbon mac & cheese, and even some delicious drinks! In general, it's just a fun building to be in. All types of strange things hang from the ceiling, and it's a beautiful space.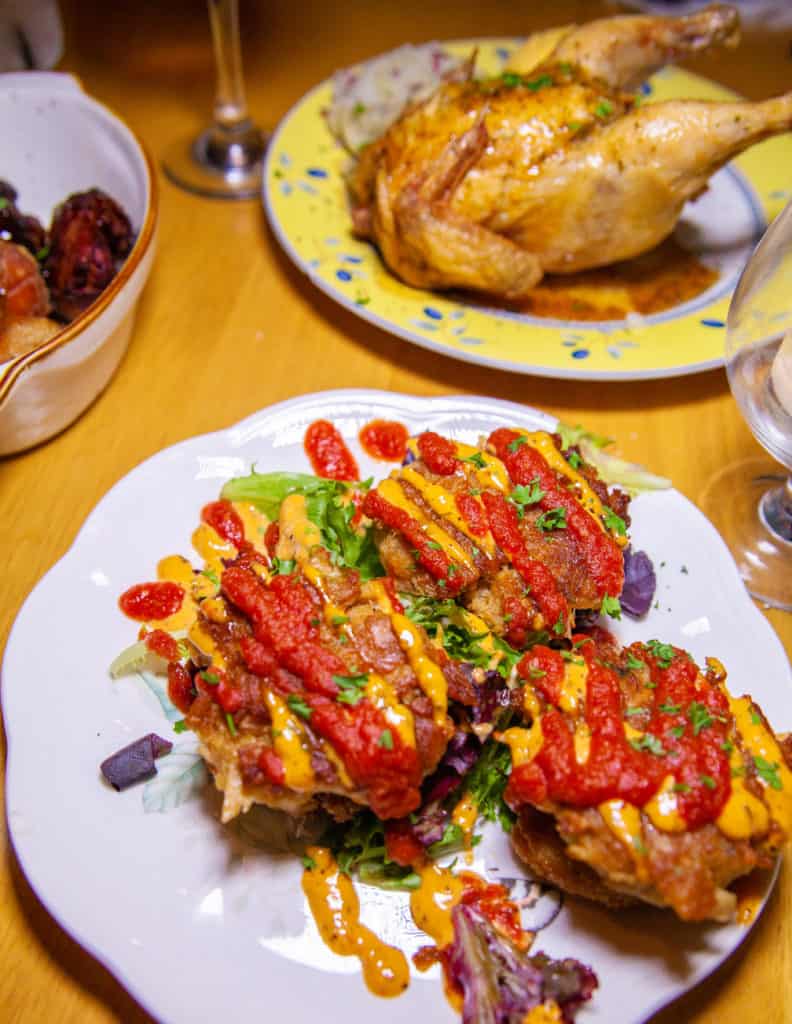 Hunt for Ghosts
Ghosts are common for Jefferson residents and just about every building has a story of some kind of haunting. There are nighttime tours throughout Jefferson that people travel from all over to take part in.
Whether you're into ghosts or not, the Grove is a preserved historic home filled with stories. Jefferson's own ghost expert, who has written several books on the city and its ghosts, lives here and gives weekend tours of the home. People have shared stories of a woman in white, some mischievous ghosts, and other paranormal stories. Make sure to be mindful that, when tours aren't going on, this is someone's home!
Want to have free reign to do some ghost hunting of your own? The Historic Jefferson Hotel is also rumored to be haunted and has several creepy, themed rooms filled with things like dolls, clowns, and dozens of mirrors! Do you dare stay the night?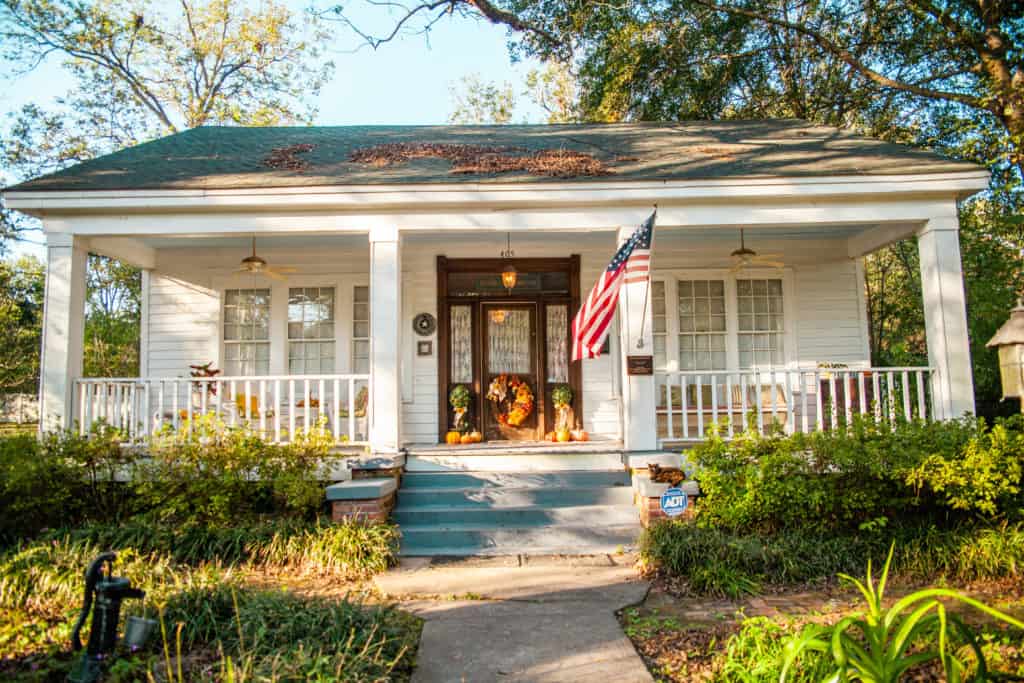 Revel in Jefferson History
Jefferson is filled with history, and the residents are filled with pride! You can go on a historic home and hotel tour and visit places like the House of the Seasons, a beautiful home that will catch your eye as soon as you drive past it. The city has carefully worked to preserve the historic art and architecture from the 1800s.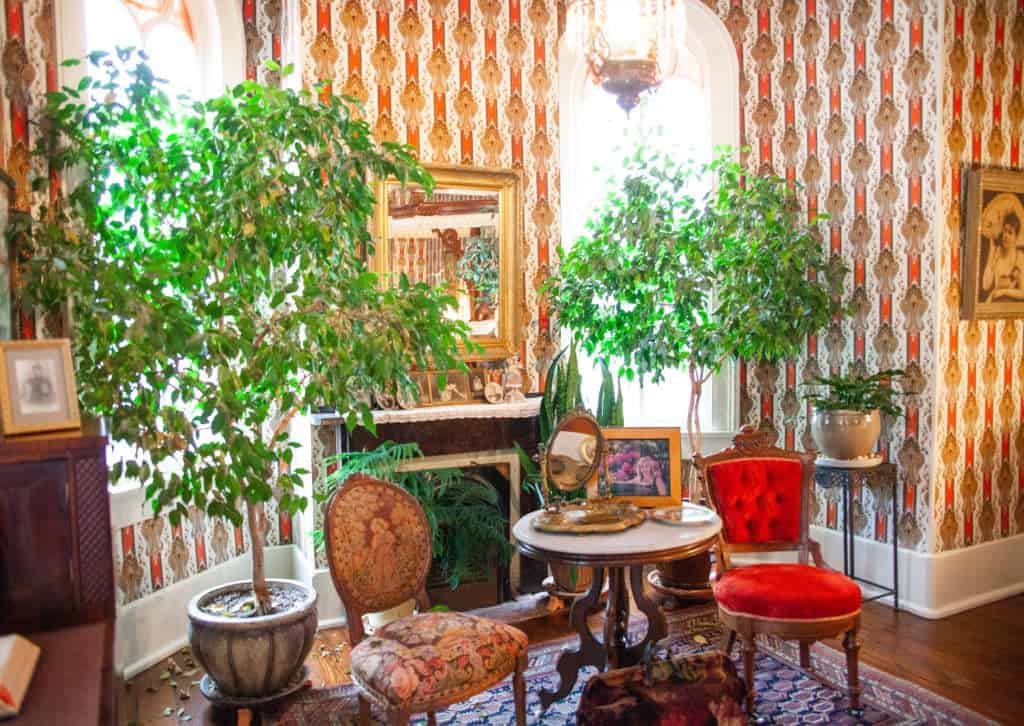 Things to Do in Jefferson Texas: Final Thoughts
Even after the four days we spent in Jefferson, we weren't able to do everything. For a town so small, you'll be surprised at needing to book another trip back just to experience everything you missed!
Plus make sure to check out some of these other small towns nearby!