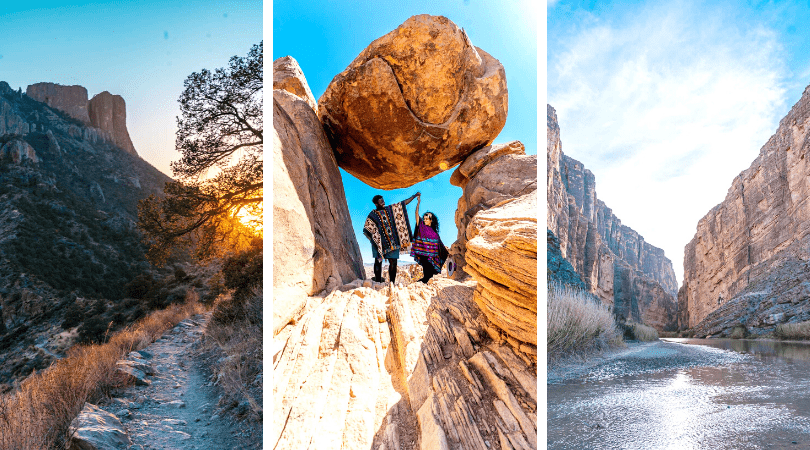 Resting along the edge of the renowned Rio Grande, Big Bend is a must-see for those looking for an outdoor getaway in Texas with the best hikes. The national park is home to a plethora of things to do and hidden gems like unique bird species, hot springs, stunning sights, and a rich history of pioneers and Native Americans that are a part of the culture of the land. Big Bend has an abundance of some of the best hikes and trails that you can do in 3 days, allowing visitors to appreciate its natural beauty. With various trails exhibiting various levels of difficulty, Big Bend National Park is a destination people of all skill levels and abilities can enjoy.
How to Prepare to Hike in Big Bend
Since the natural landscape of the park expands over a large area, it's important to prepare for the outdoor environment by wearing comfortable walking clothes and keeping a water bottle on-hand. Sunscreen is also recommended, especially during the summer months where the temperatures are high, and the climate can be quite humid.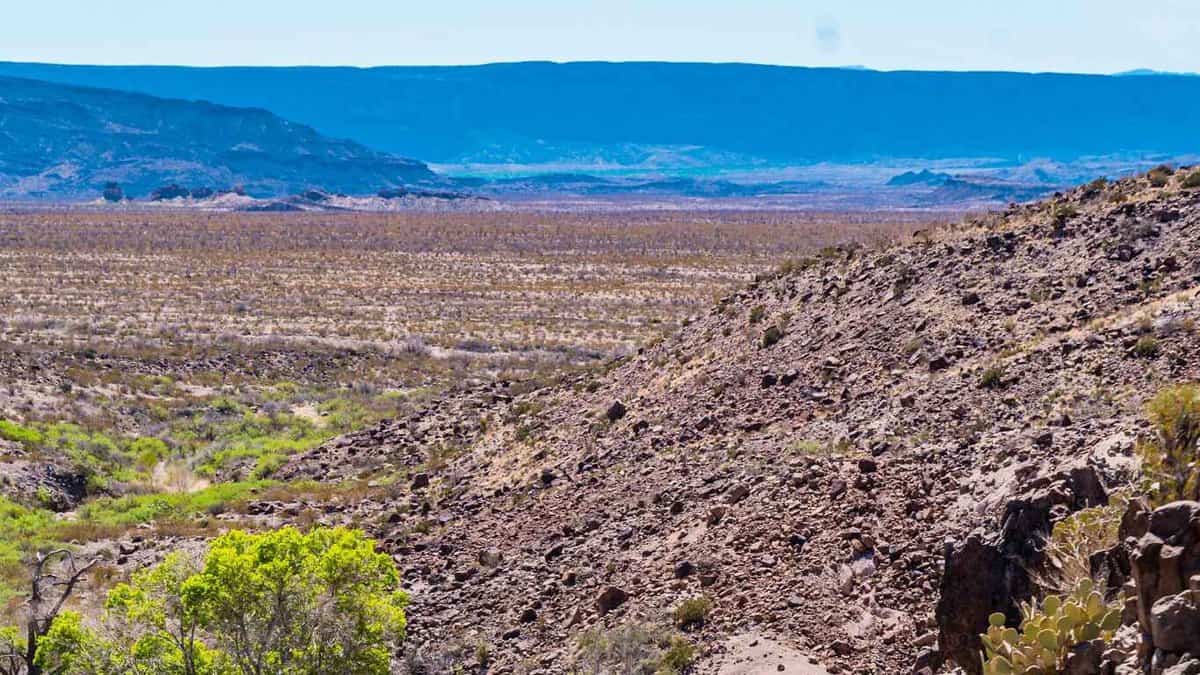 On the other hand, guests should keep in mind that a visit during the winter will bring colder temperatures with a drier climate. Since Big Bend is a landmark destination in Texas wilderness, be aware of your surroundings at all times. Please respect the land by staying on the trails to avoid damaging the native wildlife.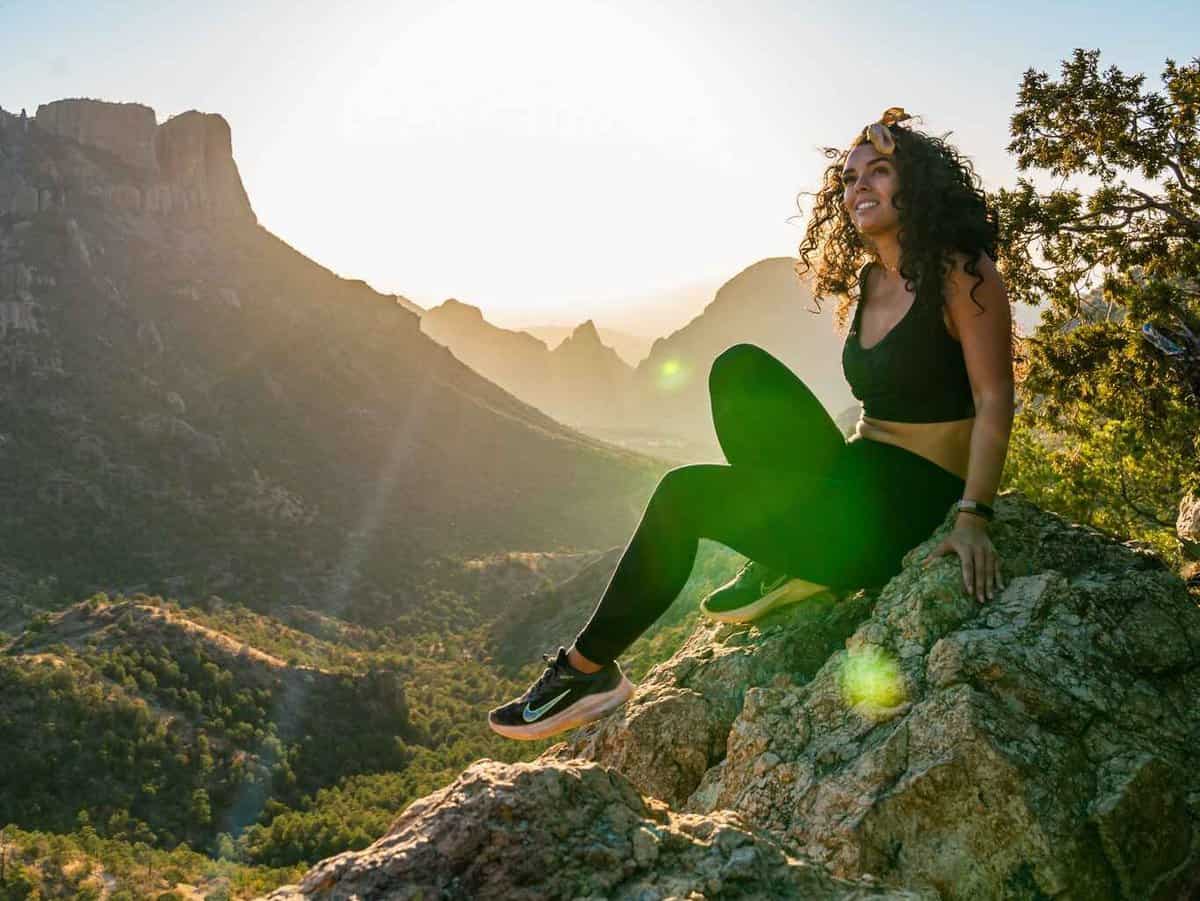 We stayed at a location outside of the park during our 3 days in Big Bend, during which we were able to complete five hikes. However, with a plethora of hikes, staying within the park will allow you more time to cover more ground during your exploration. We've curated a list of some of the best hikes and nature trails within Big Bend, ranging from easy to medium and more difficult. Make sure to also check out our list of things to do in Big Bend as well!

SHOP OUR BIG BEND WATERCOLOR ARTPRINTS ABOVE
Best Hikes in Big Bend: Santa Elena Canyon
The Santa Elena Canyon trail, one of Big Bend's easier trails, takes hikers into Santa Elena, a rapid river canyon that boasts some of the tallest cliffs in Big Bend. The trail is 1.7-miles round trip and takes about 35 minutes to complete, making for a comfortable and scenic walk that'll lead you right to the canyon.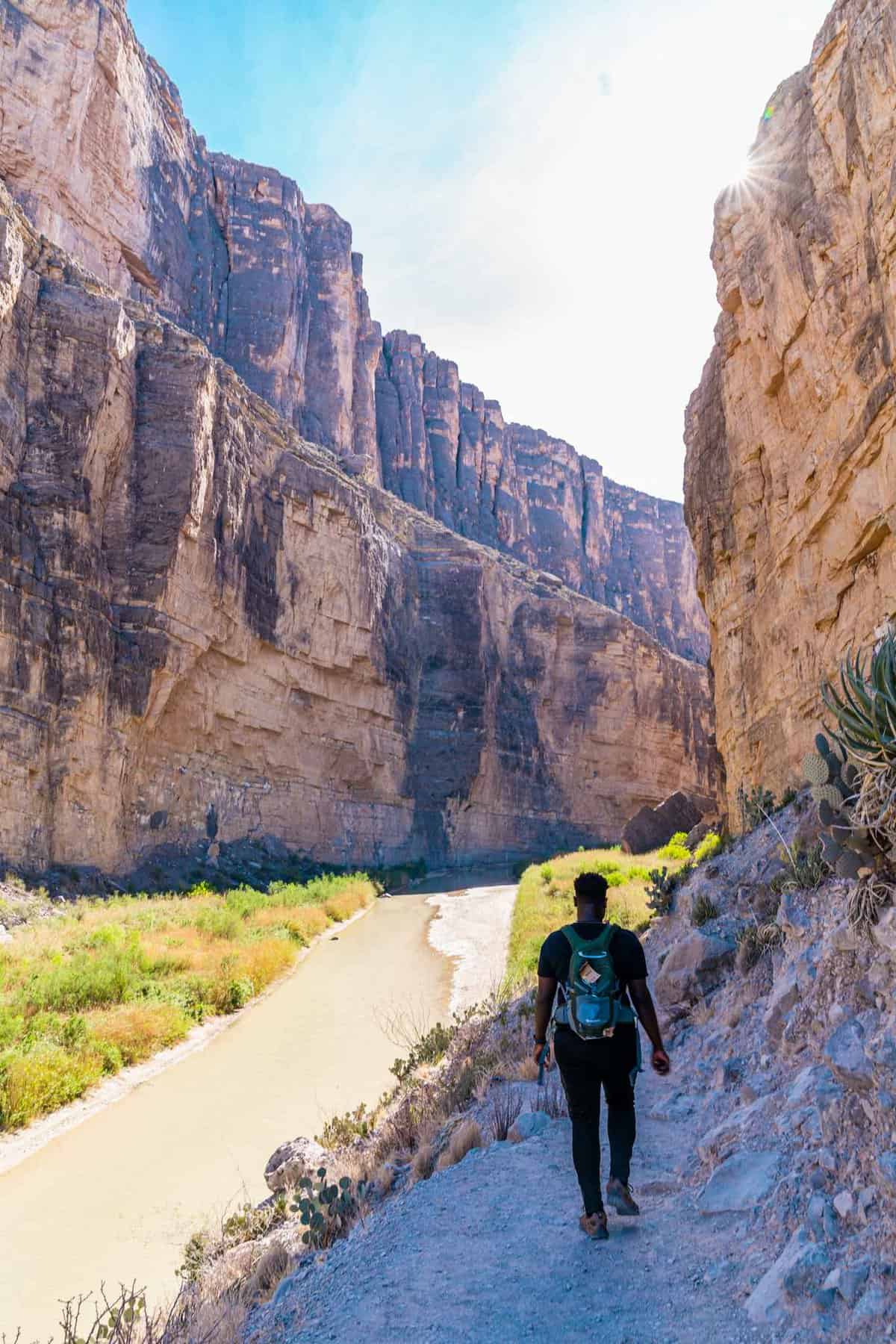 With walls ranging up to 1,500-feet tall, the canyon is the perfect place for views of the desert and river terrain. Visitors can partake in leisurely swimming, paddleboarding, and picnicking once they reach the base of the canyon. Enjoy paddling upstream between the stunning cliff formations while taking in the breathtaking vistas of the Santa Elena. Going upstream is ideal for getting back to your starting destination if you want an alternative to walking back.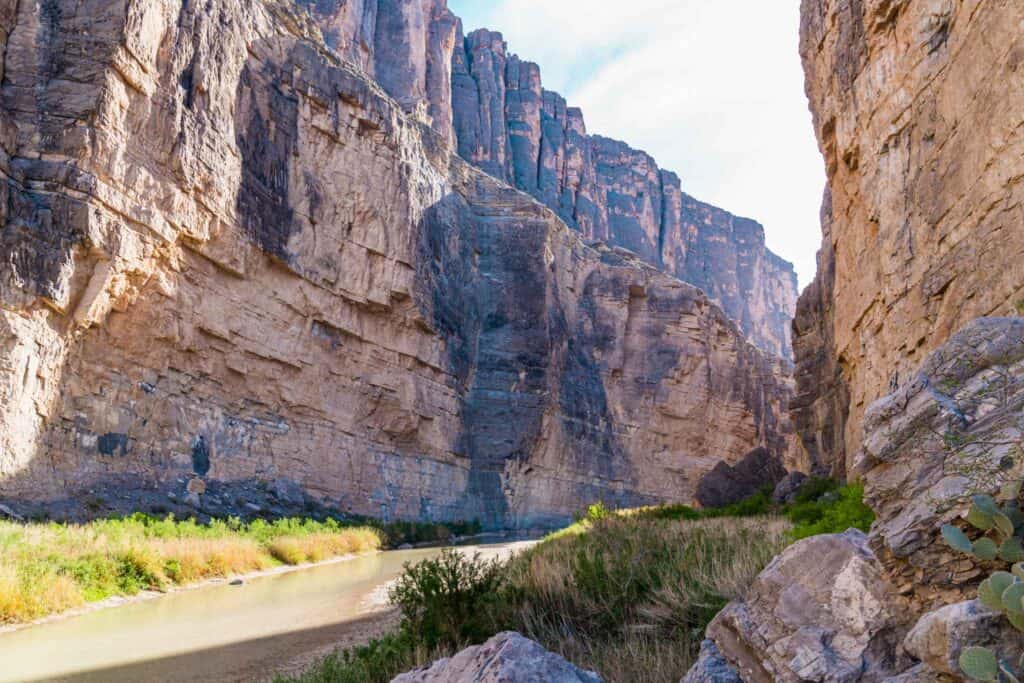 *Pro-Tip: A shuttle service is also available for a fee. Keep in mind that all river trips require a backcountry-use permit, but day-use trips don't require a fee.
Best Hikes in Big Bend: Ernst Tinaja
For a little bit of a longer adventure, hikers can embark on the Ernst Tinaja trail. Due to the rough and exceedingly rocky conditions of the Old Ore Road leading up to the trail, we recommend using a four-wheel drive vehicle with strong wheels, as any other vehicle will prove to be a challenge. The hike is a half-mile each way, making the entire trip about 44-minutes to an hour long. The hike itself is mostly flat and easy to complete but be on the lookout for snakes and other wildlife that may cross your path.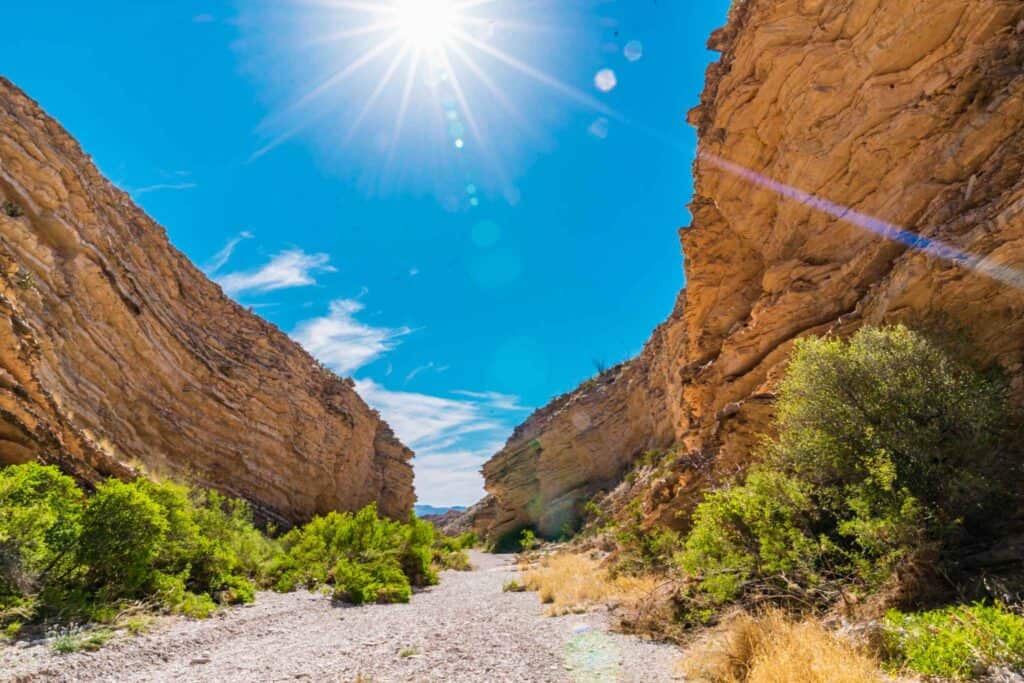 At the end of the trail, you'll discover its namesake: the tinajas, Spanish for "large earthen jar," refers to the natural rock pools formed by erosion. The patterned, orange rock formations are another highlight of the Ernst Tinaja trail.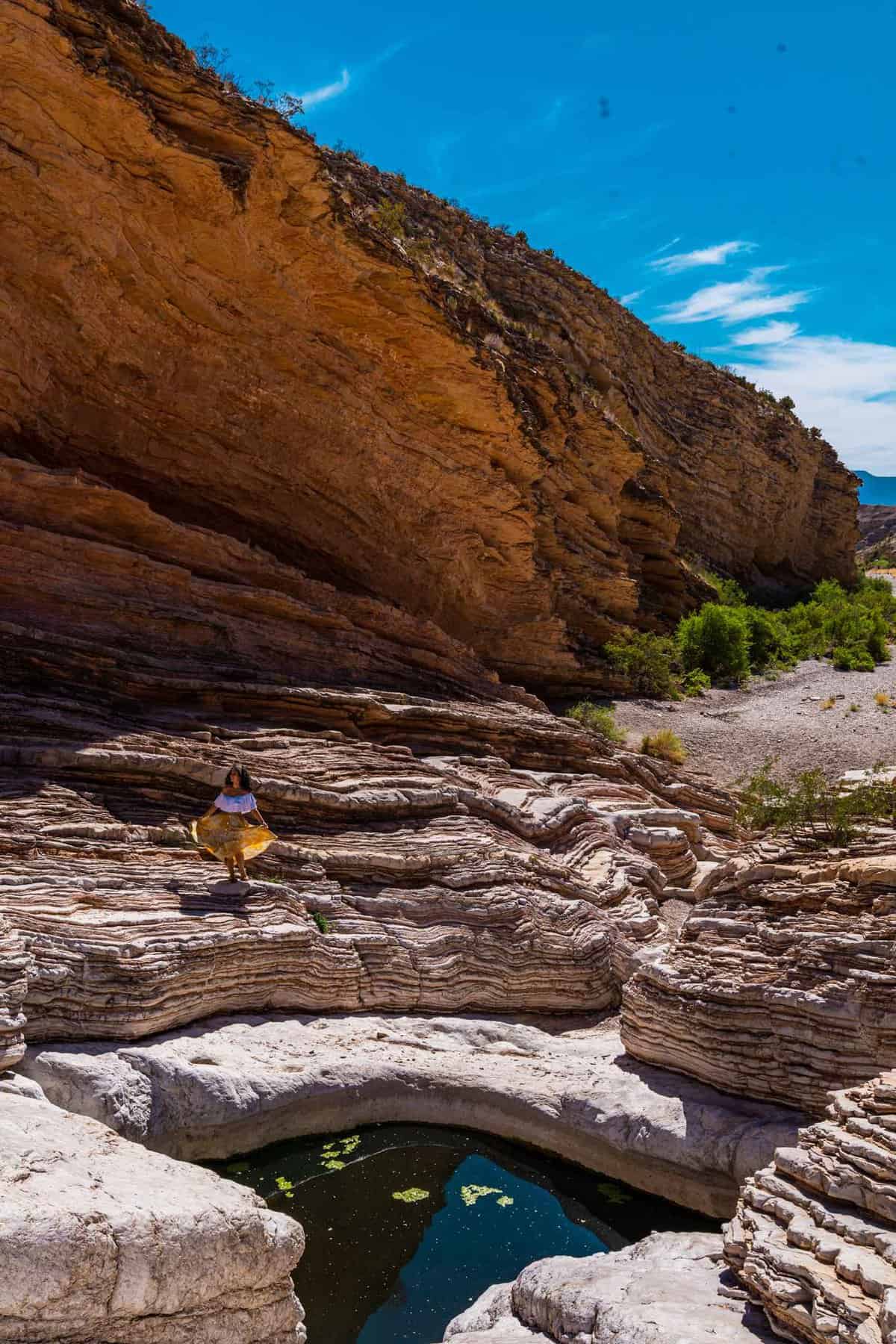 Best Hikes in Big Bend: The Balanced Rock (Grapevine Hills Trail)
Another moderate hike is the Grapevine Hills Trail, which leads to the distinguished Balanced Rock, one of Big Bend's most interesting and exceptional rock formations. Leveling out at 2.2-miles round trip, the hike should take about an hour. When close to reaching the Balanced Rock, the trail takes a steep up-hill climb as you maneuver over the boulders, but this challenge is definitely one of the enjoyable parts of the hike without being too difficult to navigate. When you get to the top, the view is phenomenal! We really enjoyed seeing the rock formation up close and taking in the stunning desert.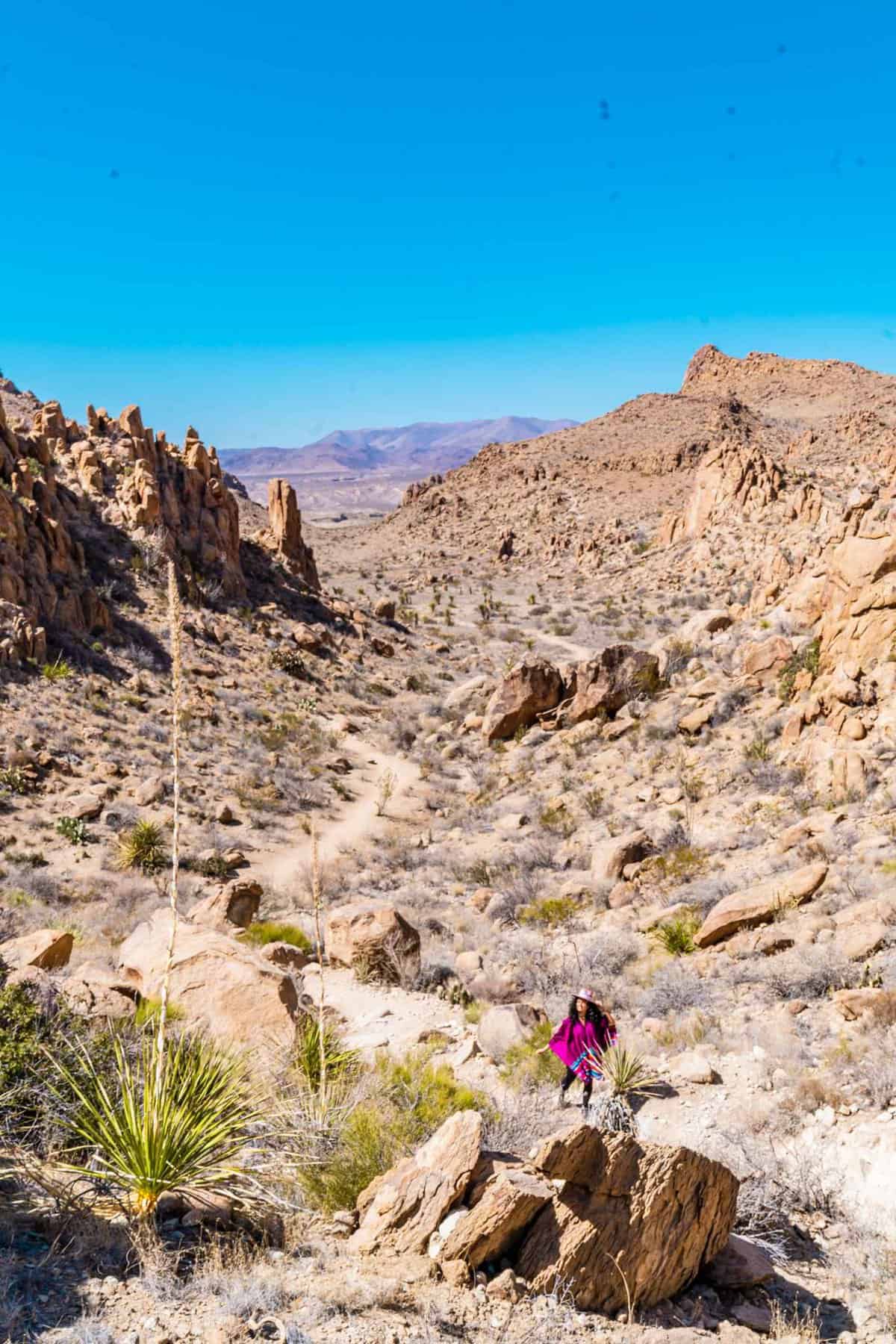 Best Hikes in Big Bend: The Hot Springs Trail
By far one of the most stunning hikes Big Bend has to offer, the historic hot springs are a must-see! Filled with vaporized mineral salts rumored to carry healing properties, the waters of the hot springs reach a temperature of 105°F through natural geothermal processes.
Just a short 1-mile round trip from the trailhead, the hike is easy to tread and takes about 30-minutes. Once at the hot springs, visitors can submerge themselves in the healing waters of the pools as they relax their mind and body. You can look out and see Mexico from the hot springs, a remarkable view.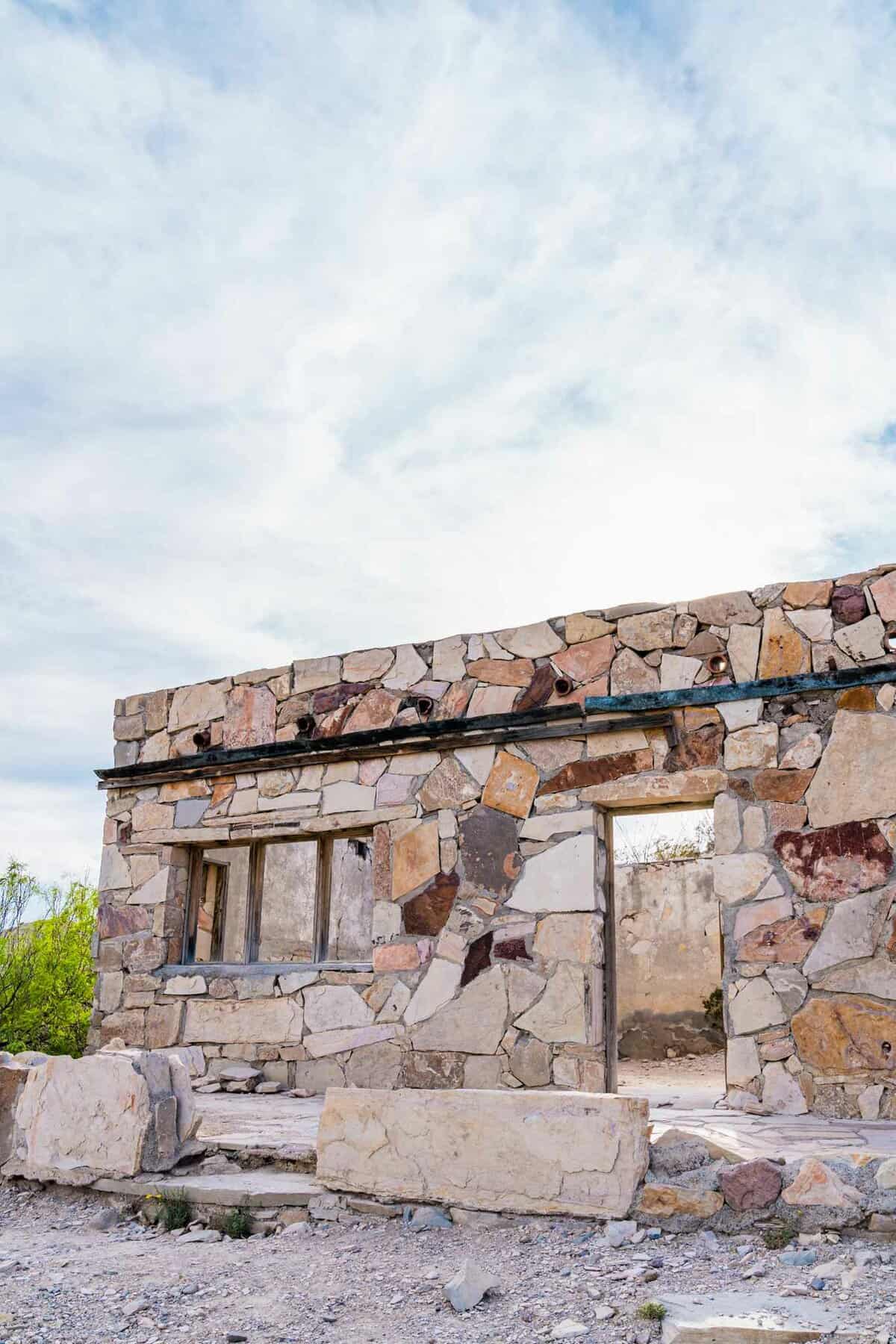 In 1909, pioneer J.O. Langford headed west in search of these hot springs as a potential remedy for his malaria after he heard talk about their healing properties. He and his family took claim to the springs, and upon discovering the native Cleofas family that had lived on the land for generations, they worked together to create a bathhouse. After a 21-day treatment in the springs where Langford saw a significant improvement in his health, he made offered healing to visitors from across the nation. While Langford's original bathhouse is no longer there, the foundations of it still remain and today, you can still enjoy a soak any time of year.
Best Hikes in Big Bend: The Lost Mine Trail
For a more challenging journey, the Lost Mine Trail is one of Big Bend's most popular hikes. Parking is limited, so be sure to arrive early on busier days to make the most of your hike. Sunrise and sunset seem to provide completely different atmospheres, so it's definitely worth it to try out the trail at both times. I recommend definitely trying to go at sunrise, as the views of the Chisos Mountains are unparalleled!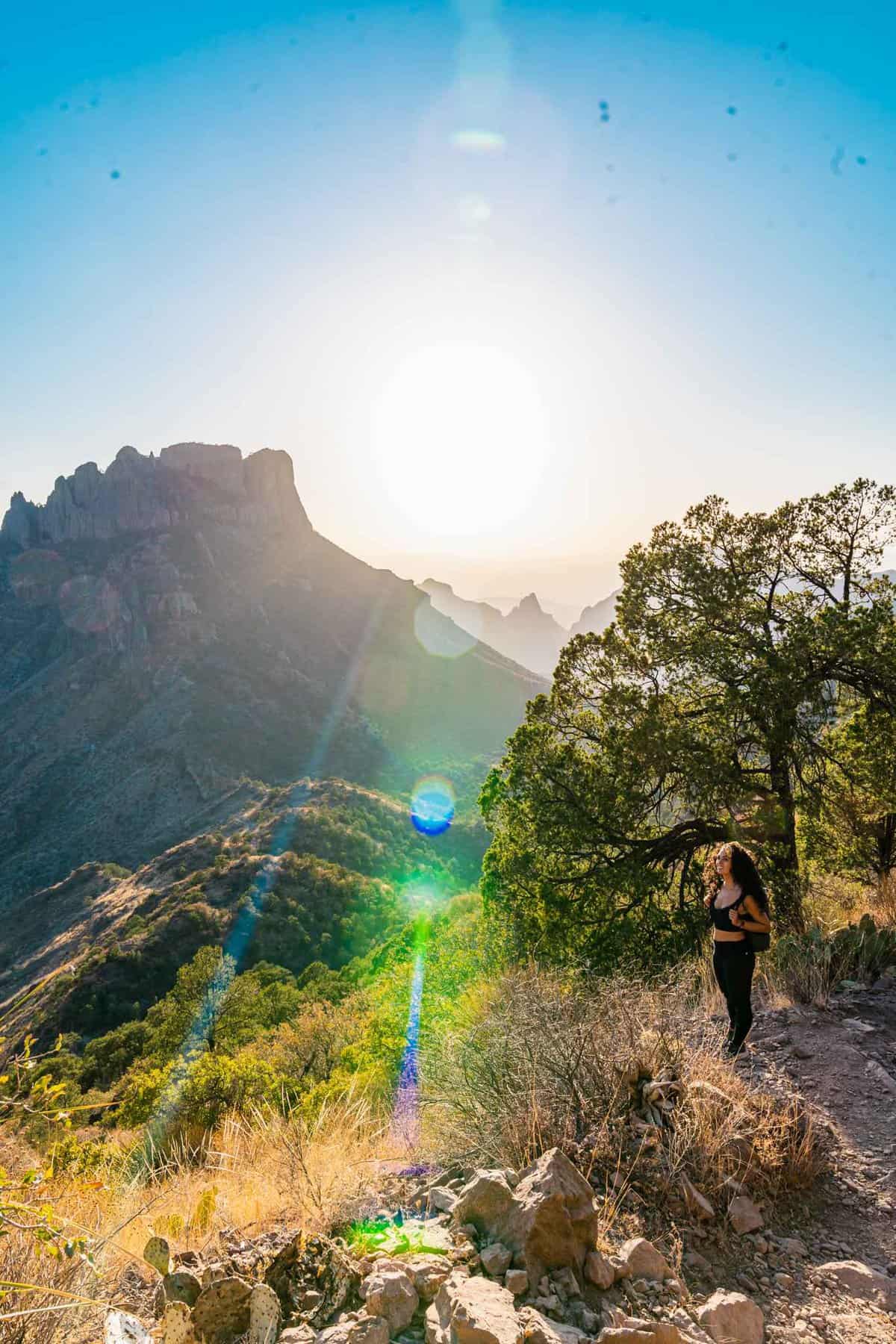 The hike is 2.4-miles each way, equaling a 4.8-mile round trip. It takes an average of 2.5 to 3-hours to complete, so be prepared for a longer journey, making sure to bring necessary items like water, sunscreen, and comfortable clothing. Also, prioritize taking breaks as needed. You'll notice that the longer walk is completely worthwhile, though, as you travel through the natural flora and fauna of the area and take in the stunning views all around you.
Where to Stay Near Big Bend
If you're looking for unique places to stay outside of Big Bend, book accommodations like a luxury glamping bubble, a land yacht, a luxurious Texas cave, or an off-grid adobe dome, which are sure to add even more magic to your trip.
Things to Do Near Big Bend
When you aren't in awe along some of Big Bend's best hikes, check out the surrounding cities of Marathon and Terlingua for more of what Southwest Texas has to offer. You can take part in activities like camping, horseback riding, and ziplining in addition to your Big Bend hiking adventure.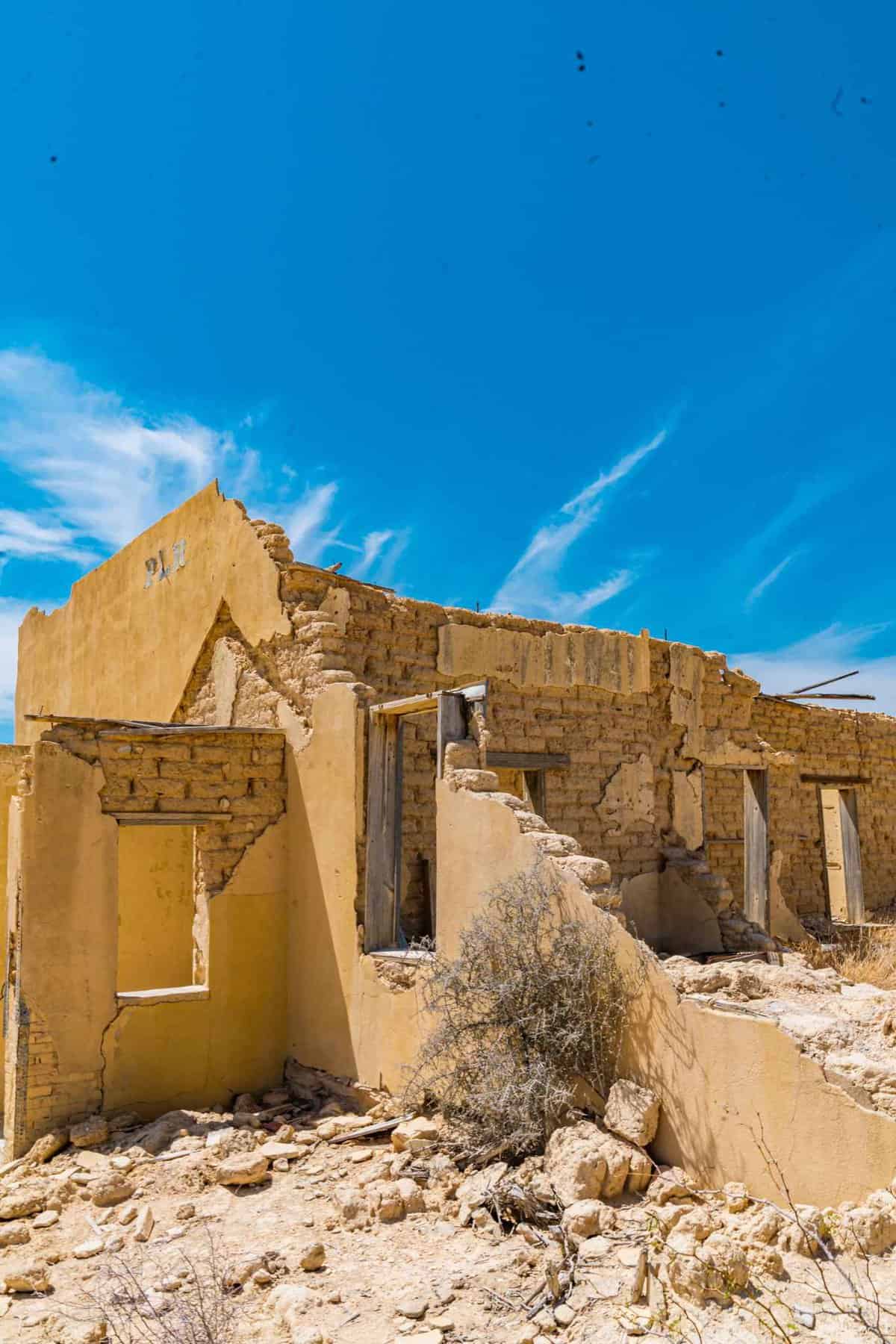 The Best Hikes in Big Bend TX: Final Thoughts
Big Bend lives up to its status as one of the nation's premier landmark destinations with some of the best hikes. From its breathtaking views of the Rio Grande and the surrounding nature to its abundance of natural formations, it's the perfect place for an outdoor adventure. A hiking getaway to Big Bend National Park, along with its things to do, make it worth the trip, so be sure to include it on your bucket list!