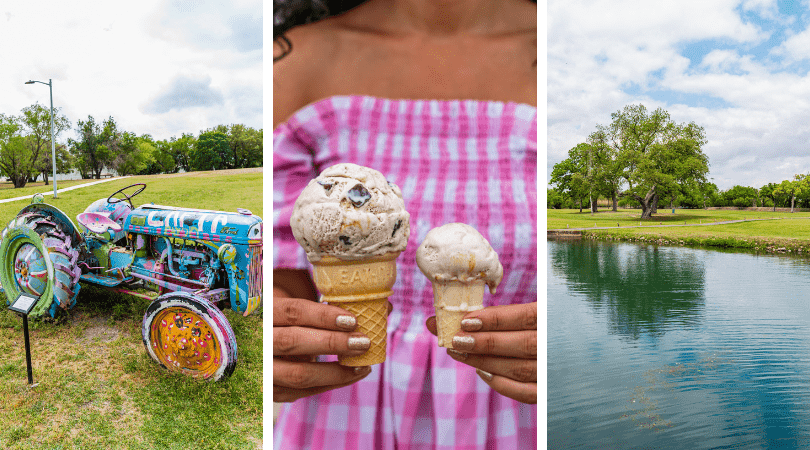 If you're looking for some change to your typical routine this weekend, Lampasas TX is a gem of a town you have to explore! Enjoy time in nature, sip on some wine, order the King of Rock's favorite milkshake, and more. There's truly something for everyone! Whether you want to fill a whole weekend with things to do or you're just dropping into Lampasas for a day, here's a list of great places to visit and fun things to do this weekend on your upcoming road trip to Lampasas TX.
Relish in the Beauty of Central Texas
Cooper Springs Nature Park is located near downtown Lampasas and offers a quiet respite in nature. Open every day from 6am to 10pm and free to enter, this 23-acre park gives you the chance to enjoy the beauty of Central Texas! Relish in the preserved landscapes, look for wildlife (you might see deer), and wander down the trails at this lovely park.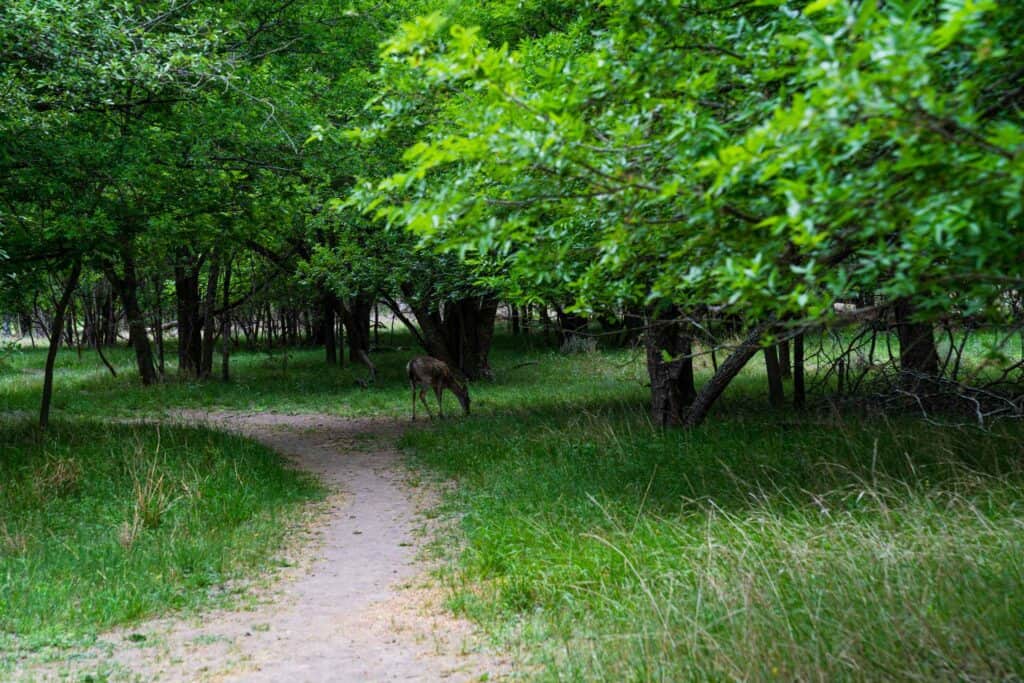 Combine Nature and Art
If you appreciate nature and art, add the Hanna Springs Sculpture Garden to your list of things to do in Lampasas TX this weekend! Featuring numerous sculptures and art installations that are both unique and fun, this free park allows you to appreciate local art while enjoying the radiant trees and sunshine. Also, it's the perfect place to take pictures!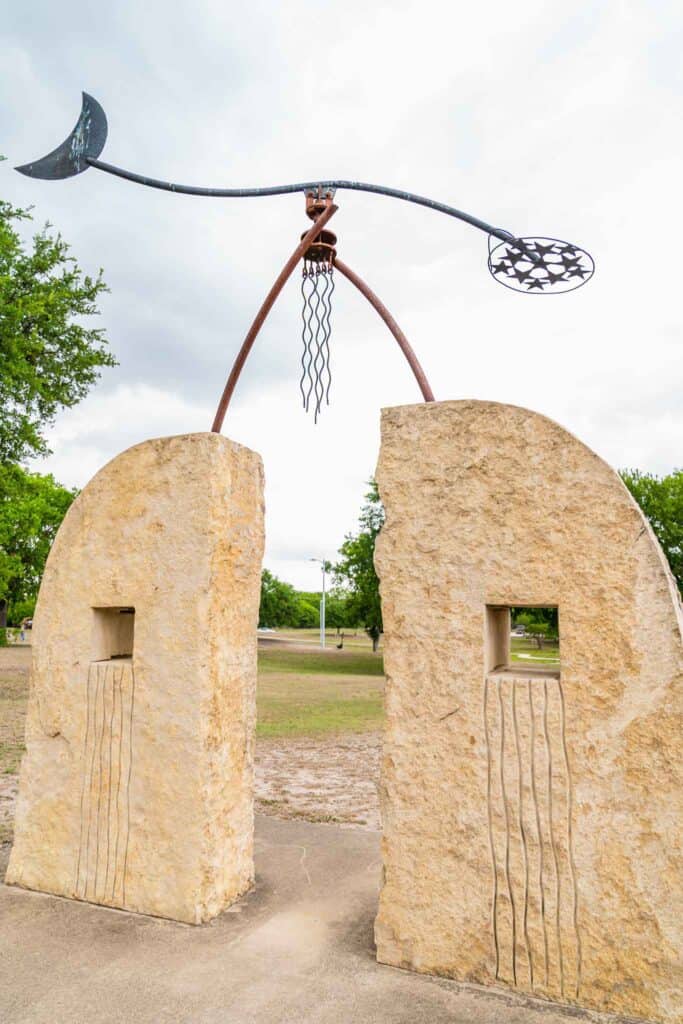 Have Some Fun in the Sun
Hancock Springs is a spring-fed swimming pool where you can cool off this weekend, filled with the same water that once filled the Hanna Springs Bathhouse! The unbelievably clear water remains a refreshing 69 degrees all year long, ideal during the heat of our Texas summers. The site also has a playground, picnic area, and a volleyball court, great for families, couples, or groups of friends!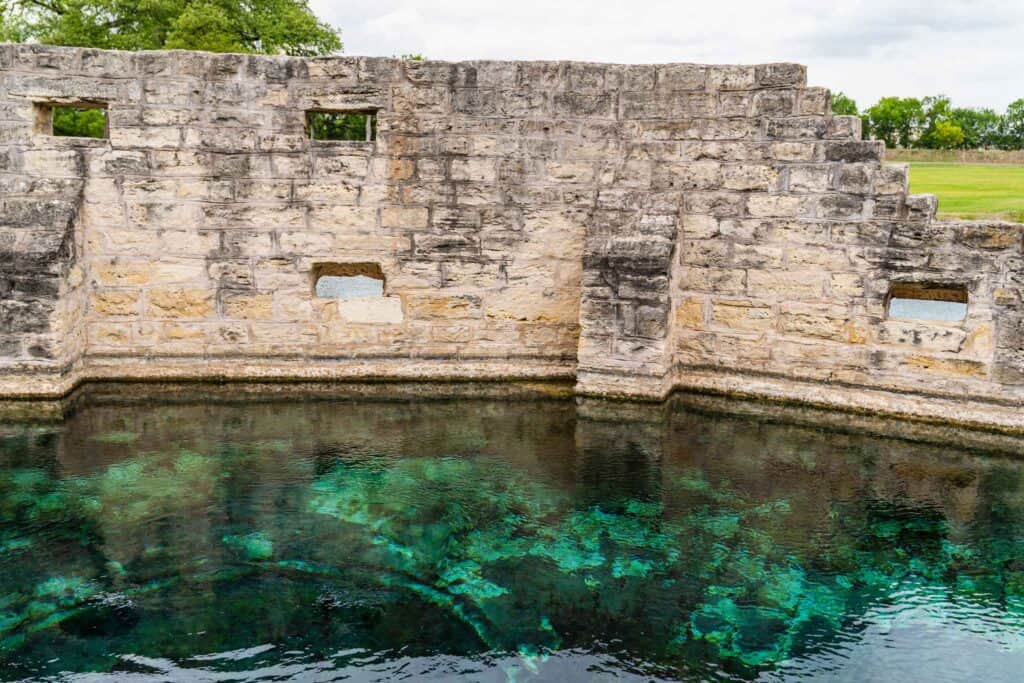 And See the Remnants of a Historic Bathhouse
At Hancock Springs Park, you'll also find the remnants of a historic bathhouse, originally built in 1882. The mineral water in Lampasas was believed to have healing properties, bringing many tourists here, even way back in the late 19th century. The Keystone Hotel, which is now abandoned, housed the guests who traveled into town to enjoy the relaxation and healing of the Hanna Springs Bathhouse. After holding up against multiple floods, which are thought to have carried away the bathhouse's roof, only the limestone walls remain.
Learn About the History of Lampasas TX
Lampasas history as a tourist destination dates back to the mid 19th century. The extension of the Santa Fe Railroad to Lampasas in 1882 only increased the number of visitors and, ultimately, made its history that much more extensive. Keystone Square Museum, named after the Keystone Hotel, preserves the history of Lampasas in detail, serving as the home to artifacts like a cypress-wood pipe used at the town's very own Hanna Springs Bathhouse. The building itself is historic as well, originally a plumbing shop in the late 19th century. Who knew this tiny Texas town had so much history?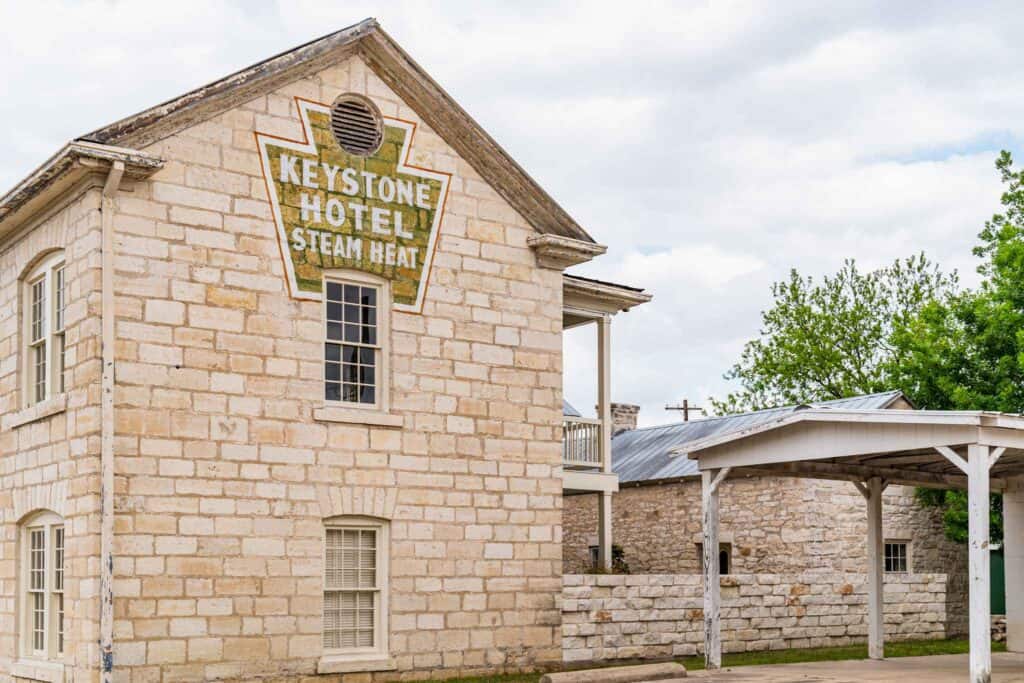 See the World's Largest Spur
There's nothing that says "Texas" quite like the World's Largest Spur. Verified by the Guinness Book of World Records as the largest spur in the world, this 35-feet high, 20-feet wide landmark is a picture worthy of the 'gram! Located in an easily accessible parking lot, add this one-of-a-kind attraction to your itinerary of things to do in Lampasas this weekend.
Grab a Strawberry Shake
Storm's Drive-in serves up fresh hamburgers, catfish, and delicious shakes if you want a fun place to grab lunch or dinner. Along with being a local favorite, Storm's boasts being the place Elvis Presley frequented while being stationed in Fort Hood. Come enjoy a delicious burger and a strawberry shake, one of the King's favorite things!
Sip on Wine
If you enjoy wine-tasting, look no further than Pillar Bluff Vineyards for something to do in Lampasas TX this weekend. Open Saturday 10am to 5pm, and Sunday 12pm to 5pm, this winery features beautiful vineyards where you can sip on wine, take in the scenery, and also enjoy delicious woodfired pizza!
Continue Your Wine Tour
Just next door, Texas Legato Winery provides award-winning wines and is open Saturday 12pm to 6pm, and Sunday 12pm to 5pm. Here, you can sip in the tasting room or relax on the patio where there is an incredible view of the vineyard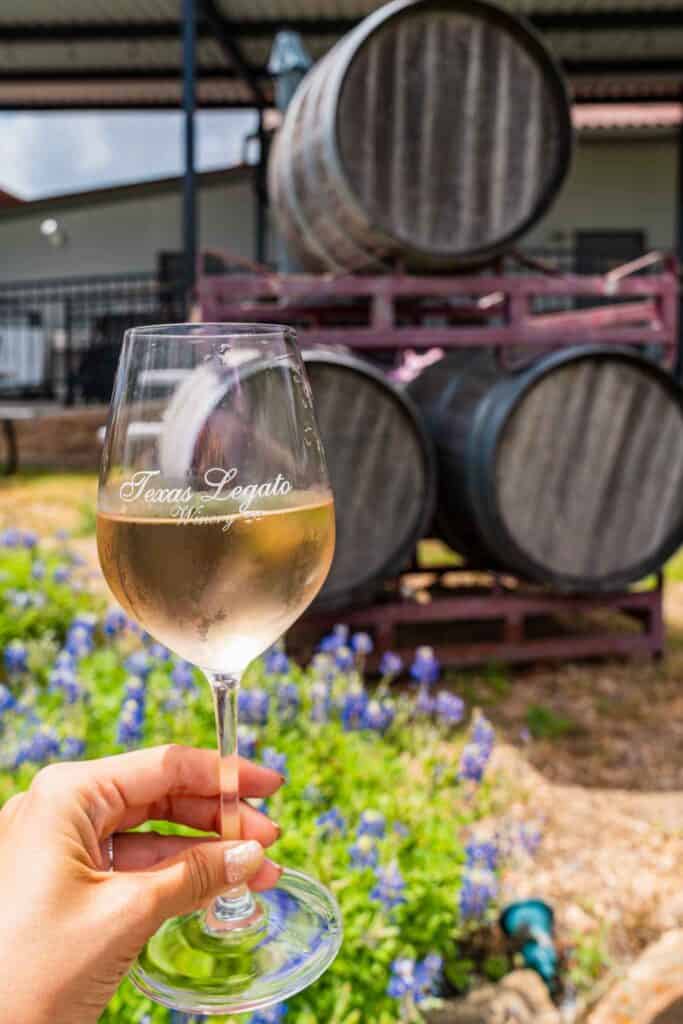 Fun fact: the owners of Pillar Bluff Vineyards and Texas Legato Winery are twin brothers, each with a passion for creating delectable wines!
Take a Walk Along the River
W.M. Brook Park, located near downtown Lampasas, is a beautiful place to walk along the river, fish, and picnic. The park also includes a playground, pedestrian suspension bridge, and the Ruth Eakin Outdoor Theater. You should definitely add this park to your list of things to do in Lampasas TX this weekend!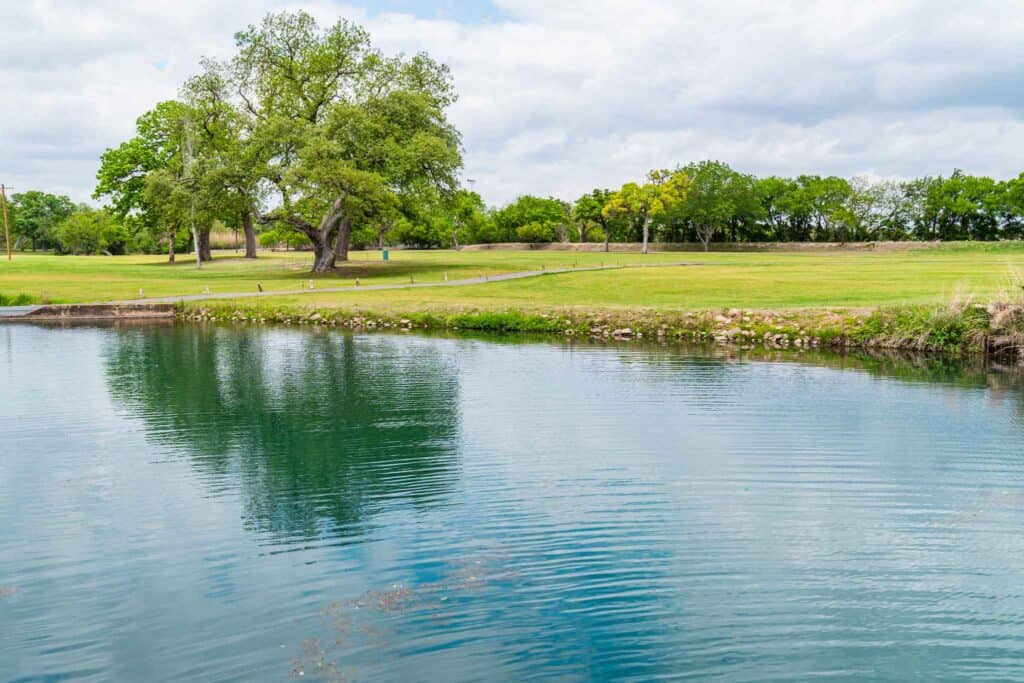 Enjoy a Pick-Me-Up
If you need a little pick-me-up, Alamo Coffee serves up a delicious cup of coffee. Try the Asian Cowboy, an Alamo Style Vietnamese Coffee, with sweetened condensed milk, espresso, and cold brew. Or sip on a Tres Leches Macchiato, an iced espresso made with cinnamon and Tres Leches Sweet Cream.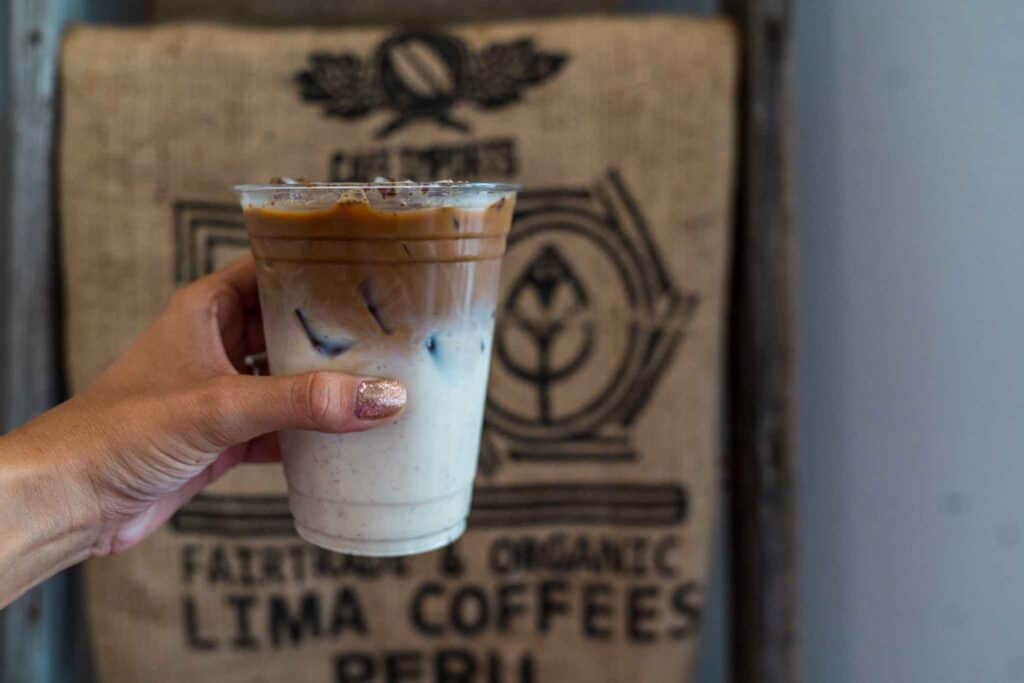 Create a Masterpiece
The Cherry on Top is the cutest pit stop if you're looking for fun things to do in Lampasas TX this weekend! Open Saturday 12pm to 8pm, and Sunday 1pm to 8pm, try any of the 24 flavors of ice cream and then paint pre-made ceramic or glass masterpiece! All ages are welcome here and all supplies are provided!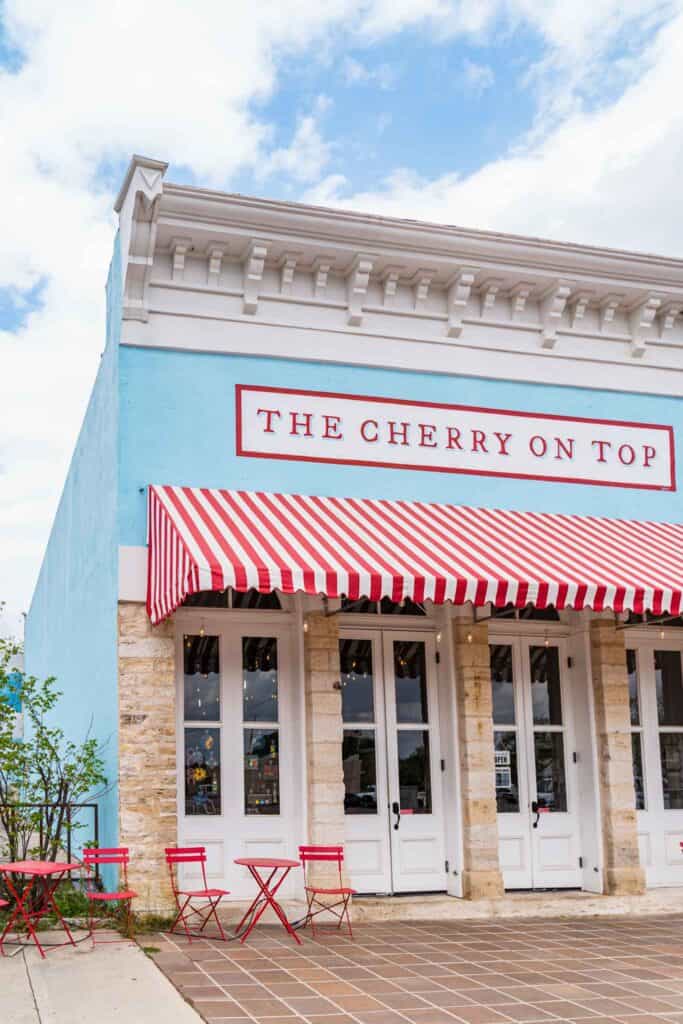 Learn Some History
If you're a history buff, or even if you aren't, you should check out the Lampasas County Museum. This free museum is open Fridays and Saturdays from 10am to 4pm. Here, you can learn about the history of the local area from banking and business in Lampasas County, to historical military service, and more!
Have an Adventure
Just a few minutes from Lampasas, Topsey Exotic Ranch is the perfect place to have an adventure this weekend! Observe over 50 species of wildlife roaming around your car as you drive through the 350-acre free-range safari. The ranch is open daily from 9am to 5pm and an activity you don't want to skip out on!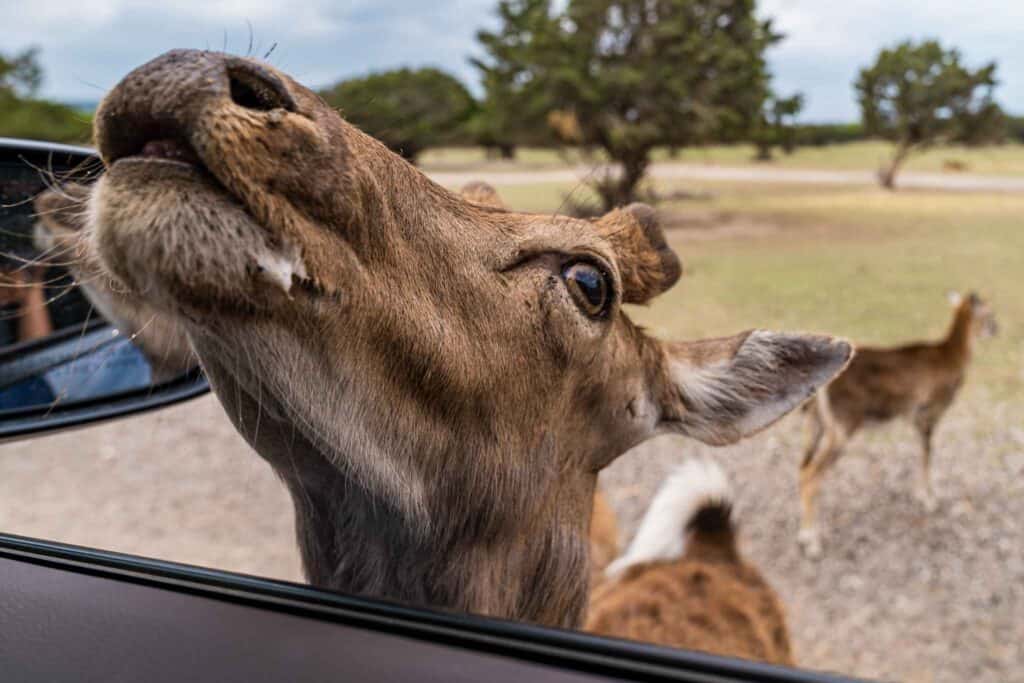 Visit the Local Beer Garden
The Lampasas Beer Market, a local craft beer garden, will provide you with a good time this weekend. Come grab a beer and enjoy artisan pizza or try one of their many bar bites and order a delicious cocktail. The market is open 4pm to 12am on weekends and also features arcade games and pool tables!
Relax with Wine & Charcuterie
The Wool & Vine Wine Lounge + The Hidden Pearl is a nice spot if you're looking for things to do in Lampasas TX this weekend that include amazing grub! Open Wednesdays through Saturdays from 4pm to 10pm, sip on wine in the lounge before ordering charcuterie, pizza, and other savory food from the Hidden Pearl. You will love the relaxing atmosphere!
Enjoy the Great Outdoors
If you enjoy being outside, Colorado Bend State Park should be a must on your list of things to do this weekend. Just 30 minutes from Lampasas, you can swim in natural springs, paddle up the river, and cast a fishing line. There's even a 70-foot waterfall along with miles of hiking and biking trails, plus campsites if you'd like to stay overnight.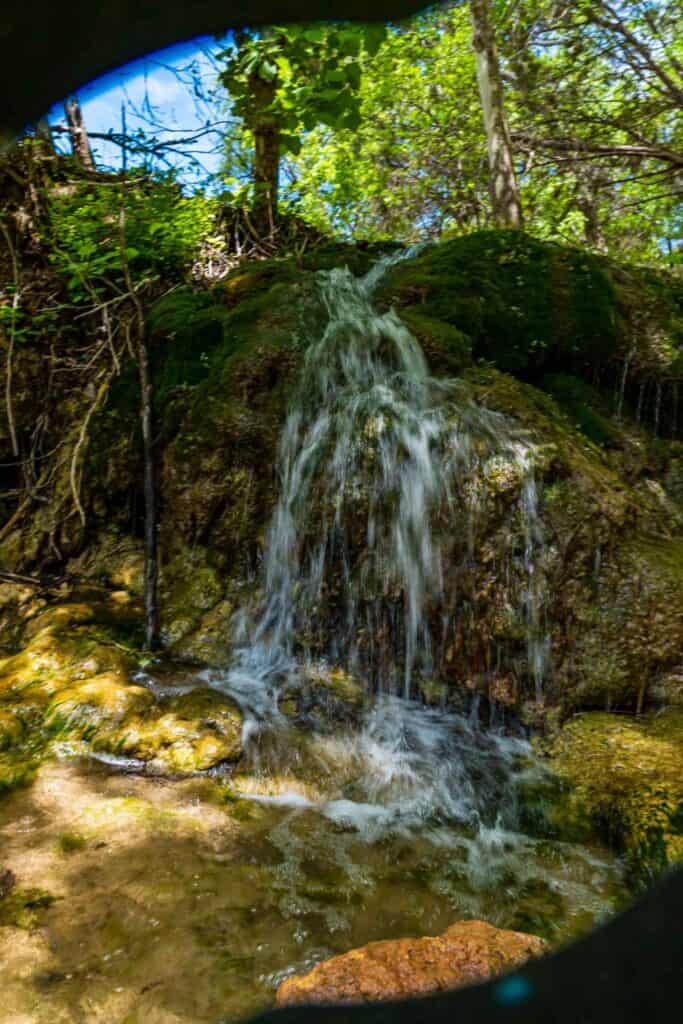 Take a Shot at Archery
With a variety of premium compound bows, Hoffy's Archery is a necessary stop for any archery enthusiast or adventurer. The store is open 8am to 6pm on Fridays and Saturdays and is ready to teach you about archery, along with bow selection and repair. If you're new to the sport and want to take a shot at archery, the store also features an indoor range!
Experience a Safari Hideaway
If you're looking for a unique and restful place to stay this weekend, book the Luxe Safari Tent at Lost Horizon. This safari hideaway consists of a permanent safari tent sitting 6 feet off the ground, including all of the creature comforts as well as luxurious amenities, like a giant bathtub with a retractable roof! The suite is situated on a 1700-acre exotic wildlife refuge and provides gorgeous views of the surrounding Texas Hill Country.
Things to Do in Lampasas TX This Weekend: Final Thoughts
Lampasas TX may be a small town, but it offers a wide variety of activities. From the World's Largest Spur to excellent restaurants and bars, and a myriad of other engaging experiences, you will undoubtedly enjoy yourself this weekend with any and all of these things to do in Lampasas TX!