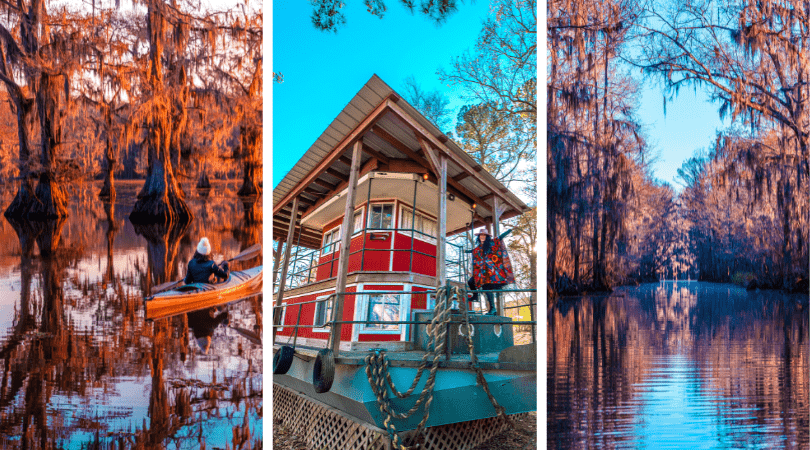 Located right along Caddo Lake, the only natural lake in Texas, resides the Hodge Podge Cottages of Uncertain TX. This quiet, reserved location will allow you to escape from the hustle of city life and get a breath of fresh air with room for everyone you love to travel with. For your convenience, the cute towns of Jefferson TX and Marshall TX are just a short drive away from the Hodge Podge Cottages, where you can even sleep in a boat!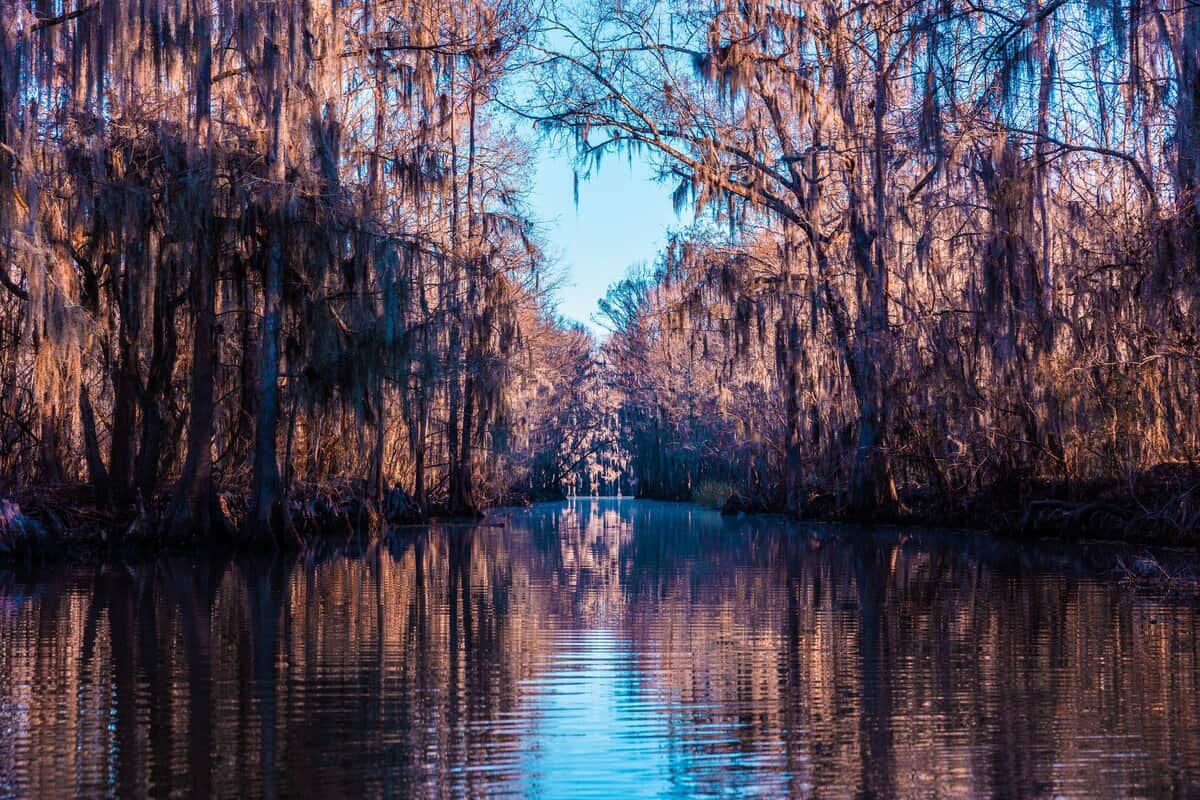 The Cottages at Hodge Podge Cottages
Hodge Podge Cottages offers its guests a wide variety of different cottages that all have their own personalities. Every cottage has AC, fully equipped kitchens, and wireless internet. Snug Harbor #3 is said to have been a safe house for FBI agents following World War II and is filled with memorabilia from two sisters that previously lived there. Other features include covered porches, complimentary bathroom linens, outside picnic tables, and a charcoal grill. The views of Caddo Lake with endless opportunities to incorporate it into your day make Hodge Podge Cottages a dream destination for every type of traveler. This location is also very well suited for larger families and traveling groups.
Sleep in a Boat at Hodge Podge Cottages
One thing that makes Hodge Podge Cottages incredible is their Boat Cottage, Shipwreck #7, a two-deck, carefully crafted boat. It has a fully equipped, AC unit, wireless internet, plus a covered outdoor pavilion with a charcoal BBQ pit and an outdoor fire pit. This unique houseboat was created from boxcars used in World War II to transport ammunition and actually floated on water before it was brought on land and made into a cottage at Hodge Podge Cottages. It has been a place where guests can relax and enjoy lakeside views since 2005.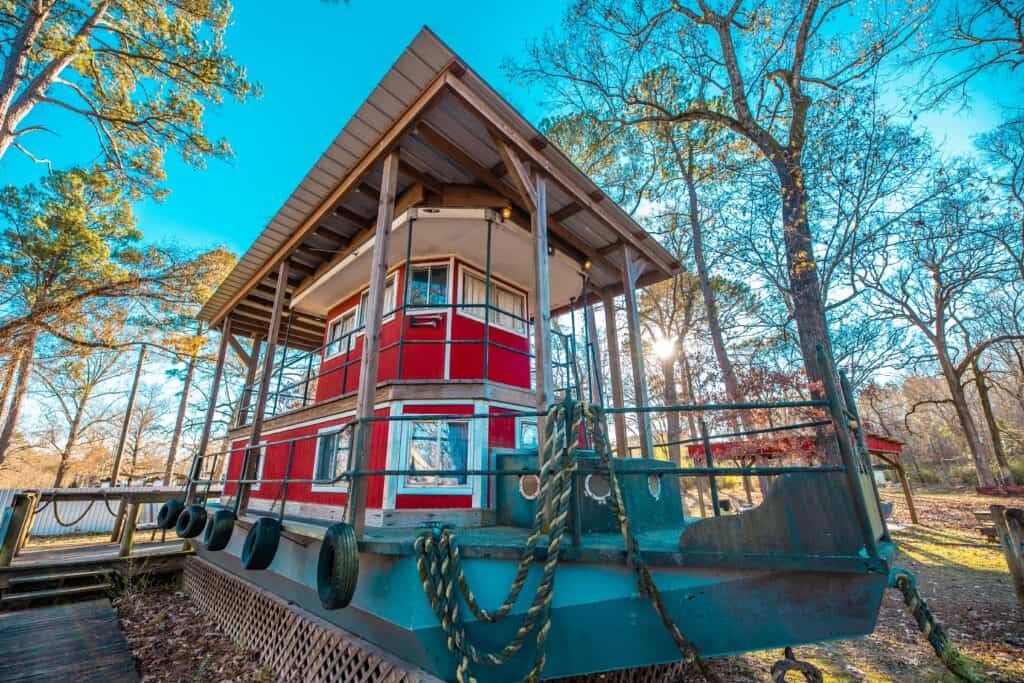 Large Cabins at Hodge Podge Cottages
Garden House #6 will bring your dreams of owning a vacation house by the lake a reality. With a covered deck large enough for a table and chairs for meals under the cypress trees. If the weather won't allow or you're just feeling a meal by candlelight with your favorite TV show on, you won't have to miss out on the lakeside luxuries because there are only windows separating you from the dinner table and Caddo Lake.
Cuckle Burr #9 sleeps as many as 8 people on a 1/2-acre plot with an abundance of trees and even a sleeping porch so you can fall asleep to the sounds of the lake as it kisses the shore.
Things to Do Near Hodge Podge Cottages
Looking for things to do during your stay at the Hodge Podge Cottages? Experience the movie magic of Caddo Lake that has even caught Hollywood's attention and take a canoe out on the water (the owners offer them for their guests on a first-come, first-served basis) or spend the day fishing out on the pier before grilling them up for dinner. If you are one who loves spending time out on the water, look at planning more vacations like this with our list of vacation spots in TX on the water.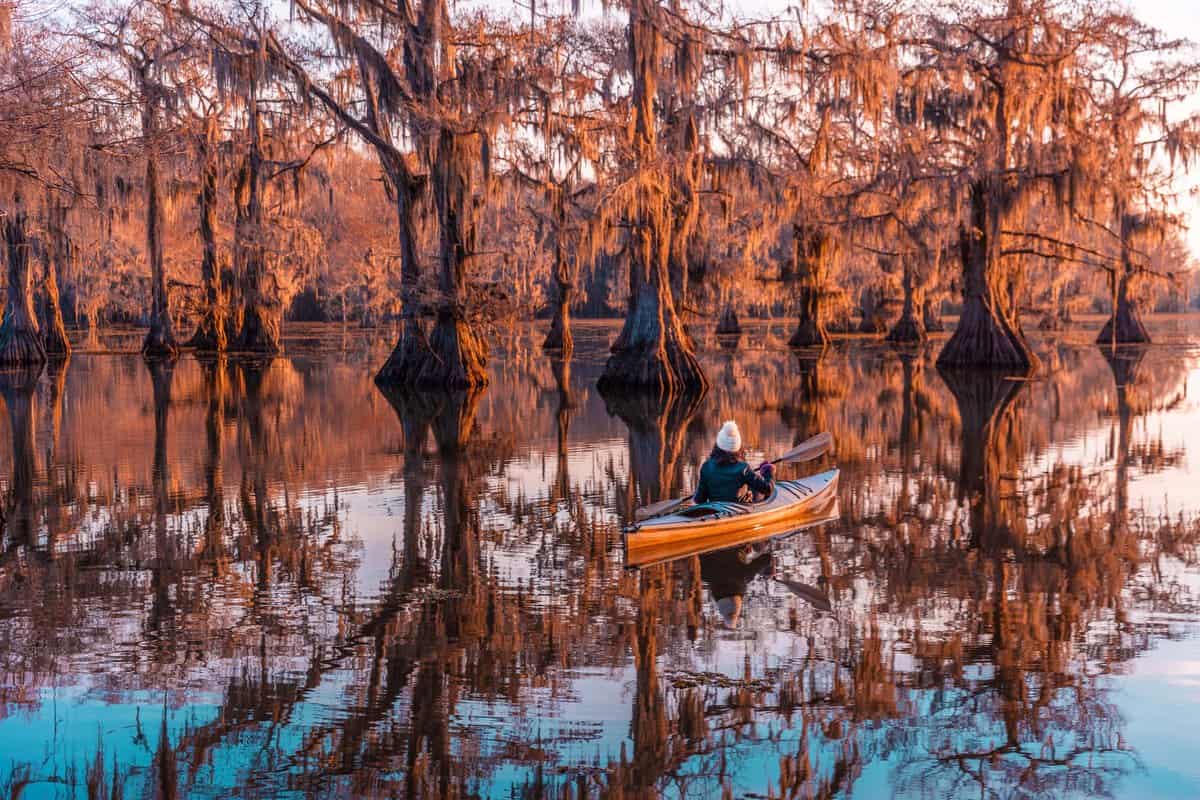 Check out the neighboring towns of Jefferson TX, famously known for being the B&B capital of Texas, and Marshall TX, a town filled with delicious food, vintage shops, and wineries, only 15 to 20 minutes away.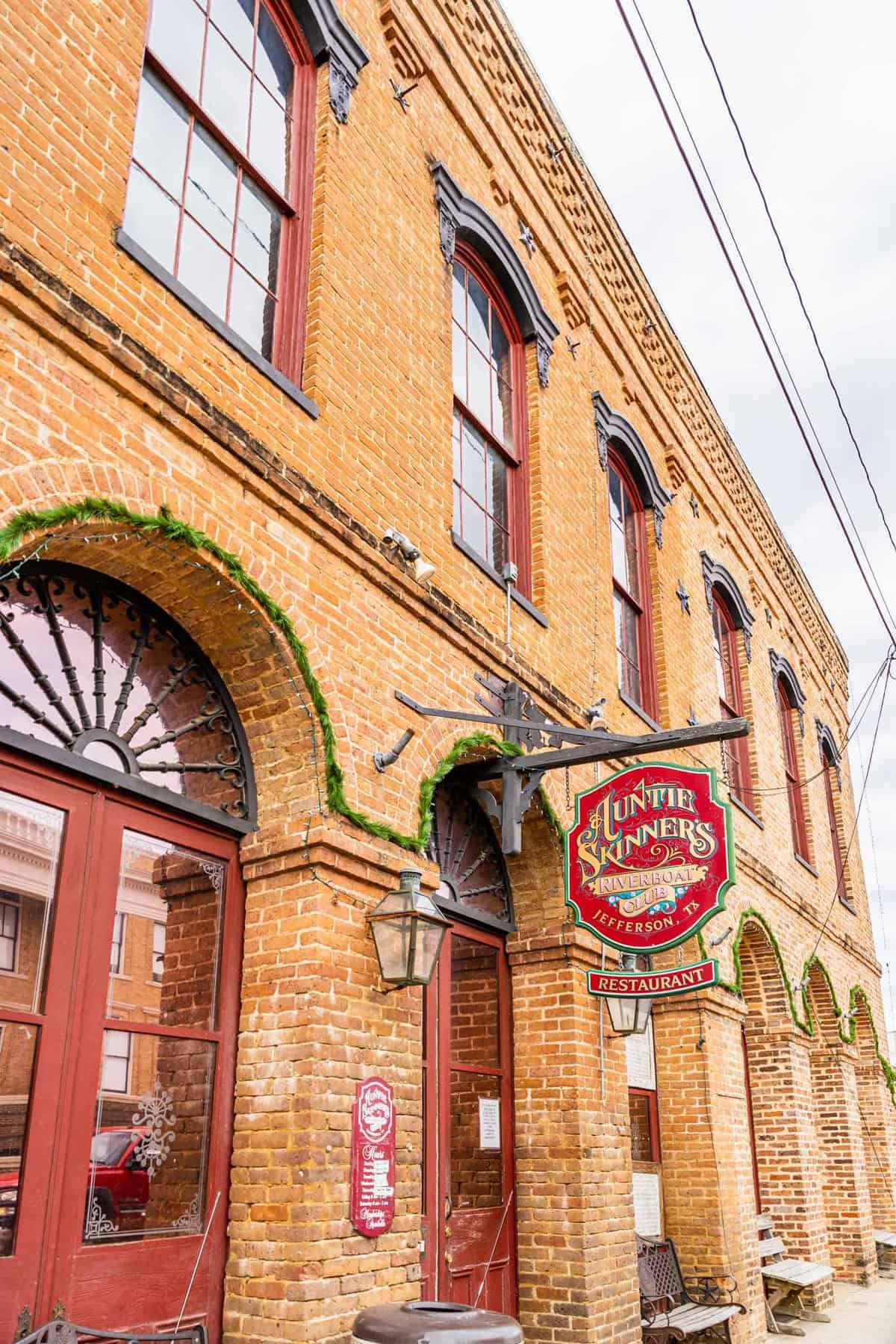 Sleep in a Boat at Hodge Podge Cottages: Final Thoughts
Hodge Podge Cottages is a retreat from urban life. The nature and wildlife that encompasses the site provides guests with a change of scenery and serenity. Whether you decide to stay in one of the cottages or to sleep in a boat at Hodge Podge Cottages, you're invited to stop by, especially if you are looking for an affordable venue where you can host a larger group, whether it be for a toned-down bachelor/bachelorette party, with more options for destinations here, or a vacay with extended family.