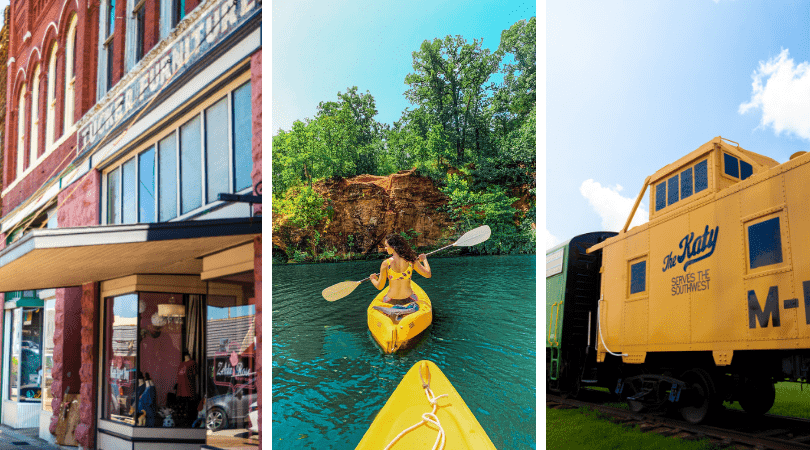 Thank you to the support of FNBO for making this article possible.
Who knew a small town just north of Dallas would save the French wine industry?! The tiny town of Denison is actually filled with incredible history including also being the birthplace of President Eisenhower. The funny thing is that while Denison is famous among the French in the wine industry, even in Dallas it's a fairly unknown town. However, Denison truly is a hidden gem with all the unique things to do. For a small town you might be surprised just to learn all that you can do in Denison (hint: one weekend is not enough).
Honestly, there's so much to love about small towns! You don't have to worry about fighting crowds, you get the joy of discovering something new, and you're able to support so many local businesses. Many of the places in Denison were owned by the residents, and I actually had the pleasure of speaking with many of the owners who were proud of running their shop, gallery, inn and more! There was always a story to be told.
I partnered with First National Bank Omaha (FNBO) to highlight those businesses. The beauty of FNBO is that it's big enough to provide that financial stability, but small enough to care about the little guys. I'm excited to support a bank that supports the communities it serves.
Go Kayaking & Explore Caves
Waterloo Lake is a great place to either grab a kayak and explore the area or even go hiking. There are some great trails right along Waterloo Lake including one that leads to some caves!
Learn About the Man Who Saved the French Wine Industry
I couldn't imagine a world without French wine! Thomas Munson lived in Denison and was an expert in grapes and the wine industry. In the mid 1800s, France lost about 80% of its vines to fungi and weren't able to recover. However, Munson created a rootstock that was resistant to these particular fungi and sent it to France. To think that most of France's wine came from a vine in Texas is so cool, and you can tour the house of Thomas Munson, learn more about what he did, and see where he planted these vines.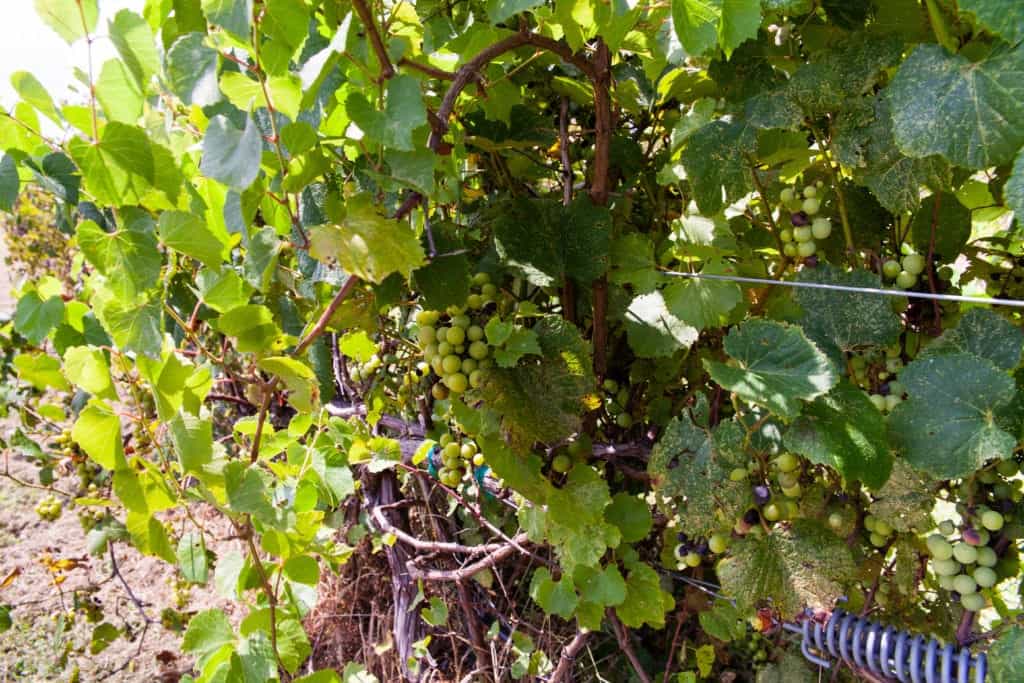 Afterwards, head to Homestead Vineyard and Winery to enjoy a glass of Texas wine and relish the importance of Texas grapes! They have wine tastings so you can try all of the different kinds of wine.
Another fun thing that I selfishly didn't want to share is their Wines of the World offerings. You know those wine subscription boxes? Well, did you know that if the person who orders it fails to pick it up, rather than it going back to the warehouses it gets sent to places like Homestead? Now Homestead has boxes on boxes of wine that they sell for $12 a bottle! We found so many good bottles to take home, including one that was originally $50. Steal!
Explore Downtown Denison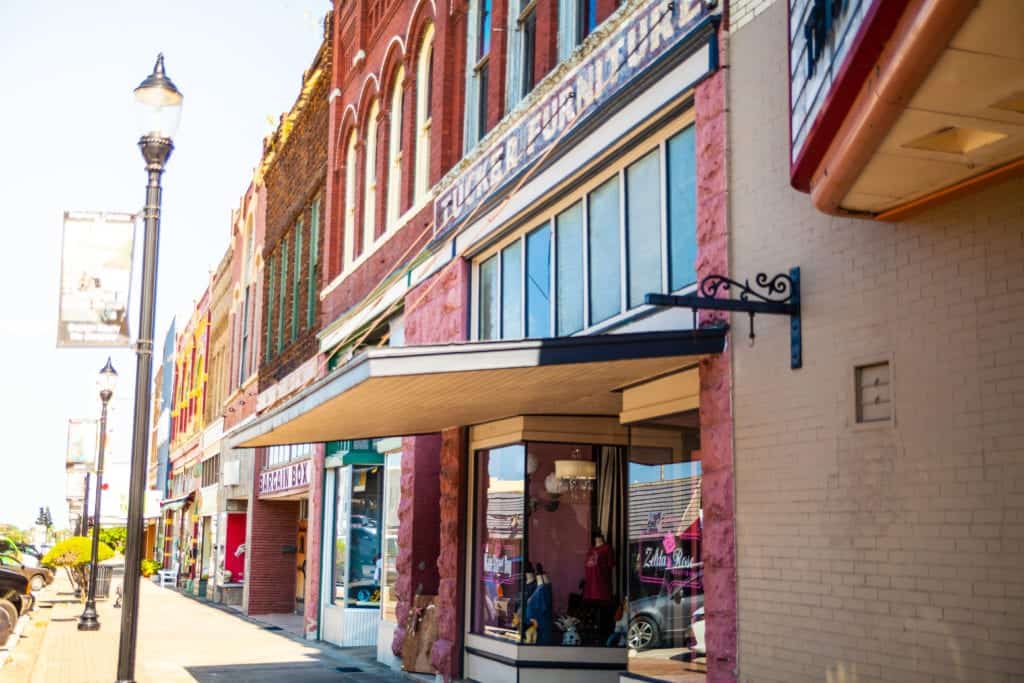 Denison is a treasure trove of cute boutiques and vintage shops! Some of my favorite vintage shopping was in Denison, and the prices were great! Especially since it's so close to Dallas, I've already marked it as my go-to spot whenever I need cute furniture! We spent hours wandering through the different shops. Each one has its own character and exciting finds!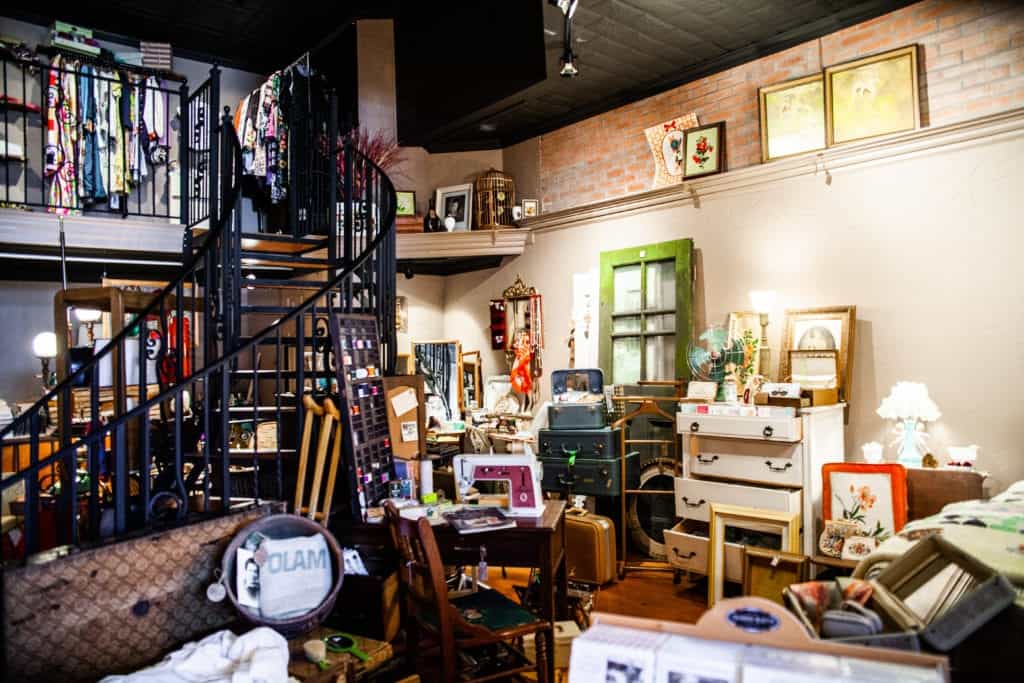 From this vintage suitcase to this breezy maxi at Zelda Rose Boutique, I found so many fun things! Plus, the great thing with FNBO is that with their free checking account, if you use another bank's ATM, they won't charge you, meaning I can shop anywhere. They have quite a few built-in protections including. While I always make sure to shop responsibly, little things like that remind me that as an individual, I'm cared for.
Discover the Denison Art Scene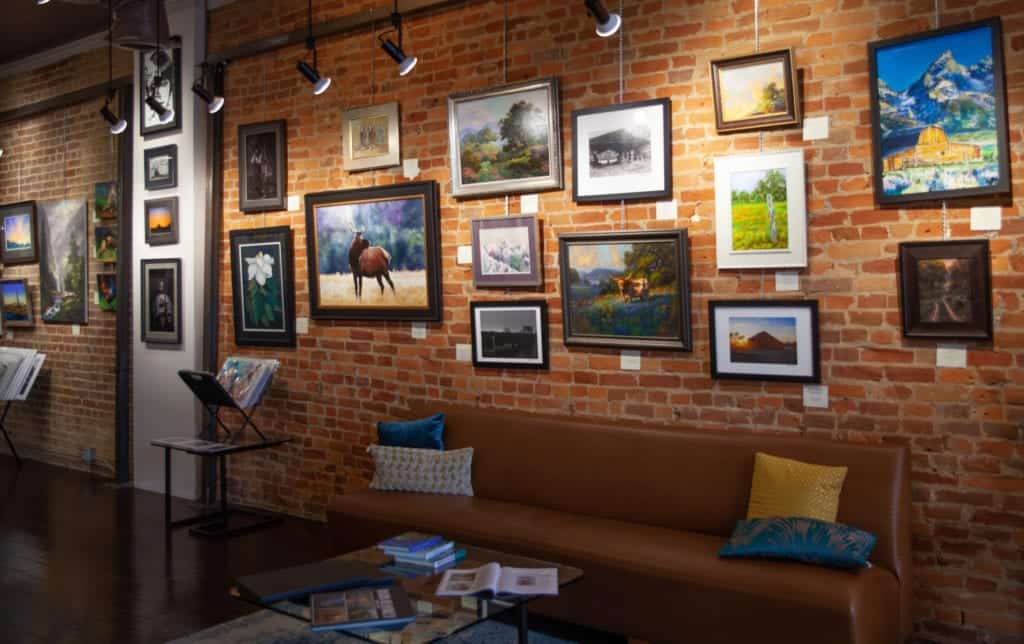 Denison even has quite the art scene! At My Friend's House you can find artwork of all kinds from different artists in and around Denison. You can find anything from paintings to furniture, to jewelry and more. Sparrow Galleries is another beautiful gallery in downtown Denison with local and international artists. They even have art classes that you can take part in!
Get Crafty
410 Collective is such a unique place. They have different vendors of all kinds with beautiful items, but it's also such an interactive shop. Here at 410, you can build your own succulent garden, create wall art, or play Smash Brother in their video game area.
They also have fun classes including lettering, cookie decorating classes, latte art workshops, and more! We enjoyed an evening of learning how to make fun latte art at 410 with Revolution Coffee! Who knew pouring those hearts took so much skill! We were walked step by step to get the perfect steamed milk and the technique to create designs.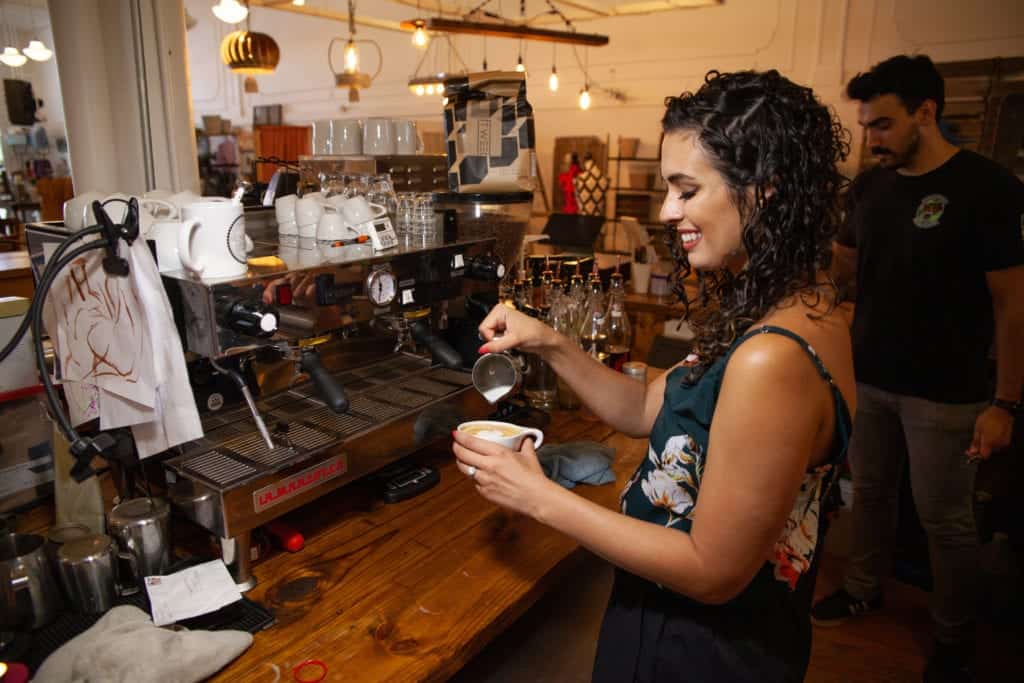 We also ended up coming here every day during our trip! The coffee was just so good. I'm always a fan of unique drinks and enjoyed a blueberry latte with actual blueberries and a peach cobbler latte! I'm going to need to move to Denison just for their coffee every day!
Order the Falkenburger
I'm always on the search for a unique burger, and at Best Burger Barn they have some fun choices like the elk burger, uncle cheese, and the Falkenburger, which is a mixture of Reuben and hamburger with a beef patty, corned beef, sauerkraut, Swiss cheese, and thousand island dressing.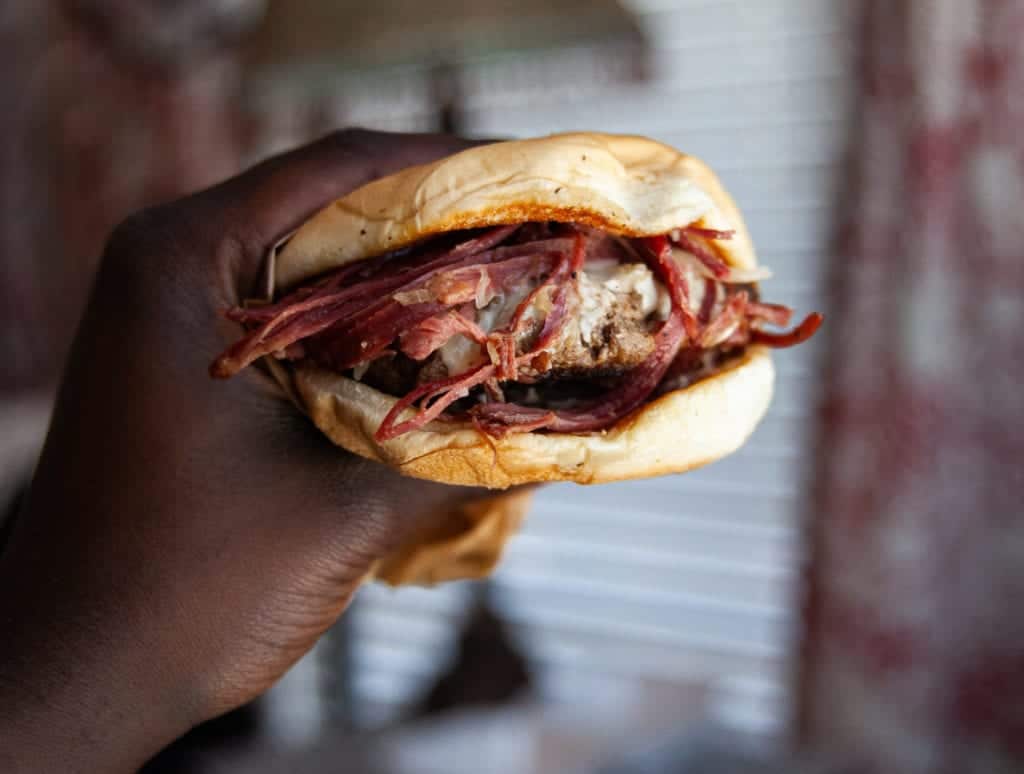 Visit Eisenhower State Park
Eisenhower State Park is a beautiful park with a little "beach" and caves. From the ridge, you see Oklahoma, and there are several hiking and ATV trails. (Note: At the moment the beach is closed off for repairs that may not reopen until 2020. There are still some great views, camping, and hiking trails.)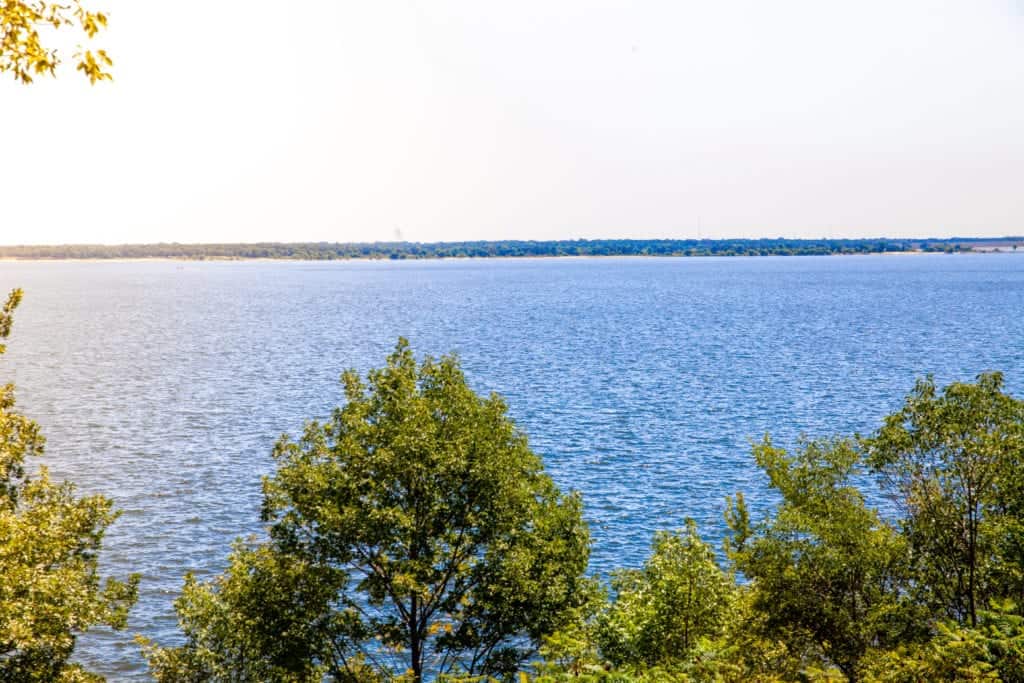 Check out the Red River Railroad Museum
The Red River Railroad Museum has preserved pioneer and railroad history. The Katy Depot used to be the center of the Missouri-Kansas-Texas Railroad and now serves as a piece of history! Then get some pictures on the train!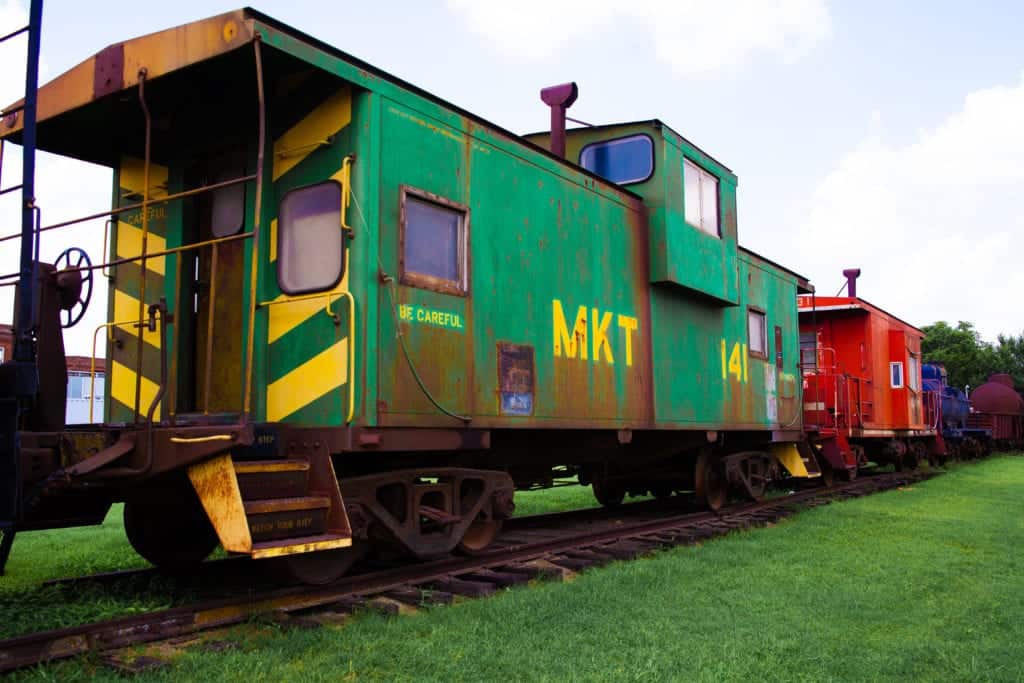 Eat at the Food Truck Park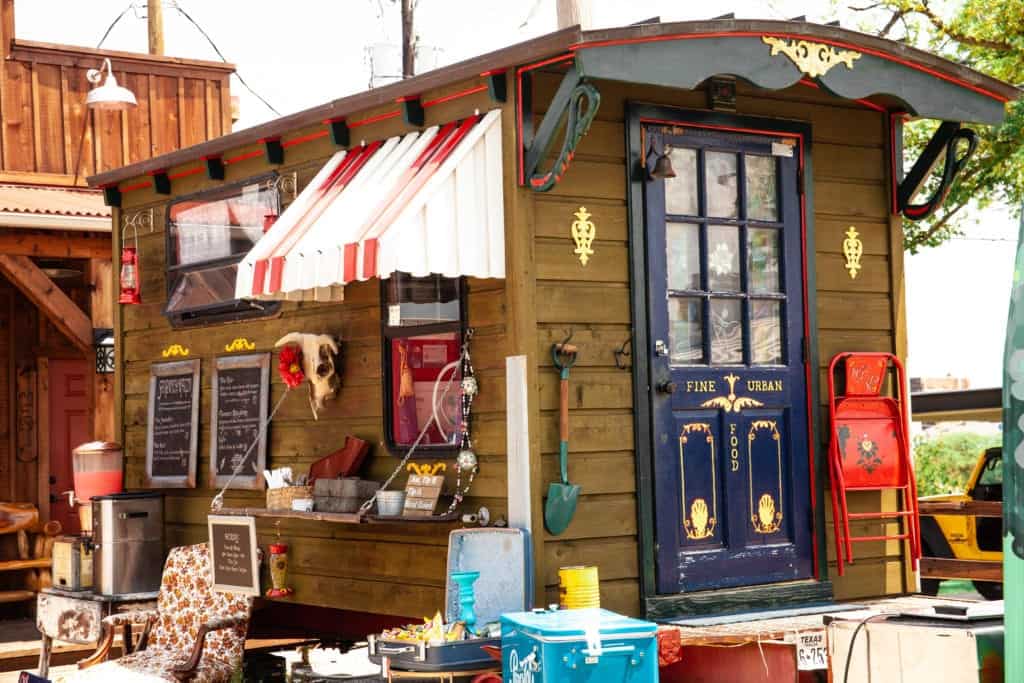 Funky and fun, the Denison food truck park is a must when visiting Denison! I loved how unique they were, like the car for Fine Urban! We grabbed a little bit of everything we could because there was so much good food to try! A fresh dragon fruit bowl from Lettuce Indulge, a mac n cheese pork sandwich from Fine Urban, and BBQ from Bears Smokin BBQ hit the spot!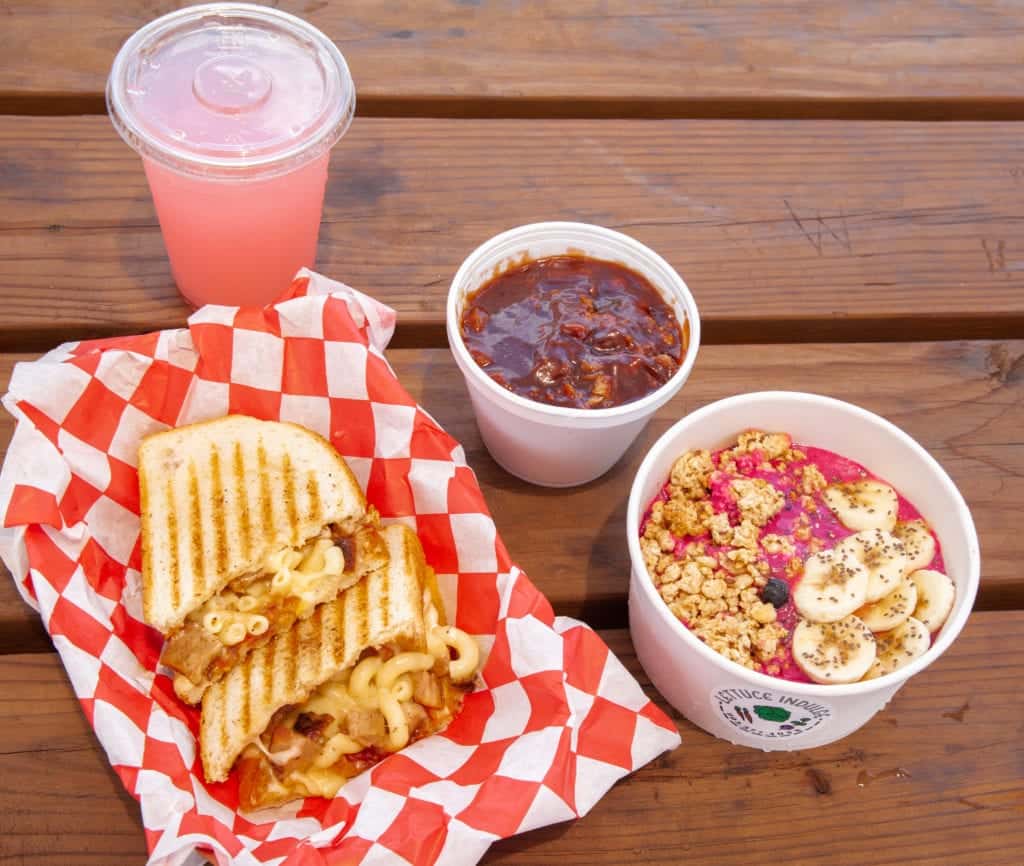 Go on a Stroll Through a Vineyard
I never thought DFW was a place for wine, but I learned otherwise from Munson! DFW can grow some great grapes and even has a beautiful vineyard to stroll through at Hidden Hangar Vineyards! Their tasting room is so cute with an airplane table too!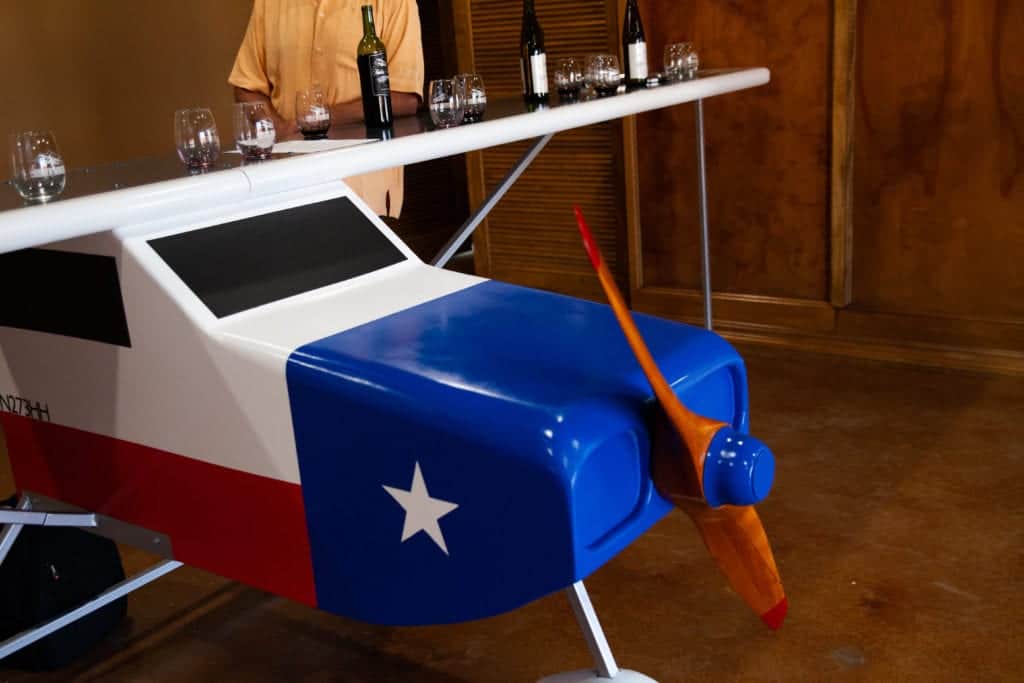 Try Momo's Famous Donuts
Located just 15 minutes from Denison is Momo's Donuts which is a must if you're out that way! I've been a huge fan of Momo's for a while after hearing about them on Thrillist and D Magazine as one of the top donuts in DFW. They weren't wrong. Not to mention the owner behind Momo's is one of the funniest guys around!
Sleep in a Historic Home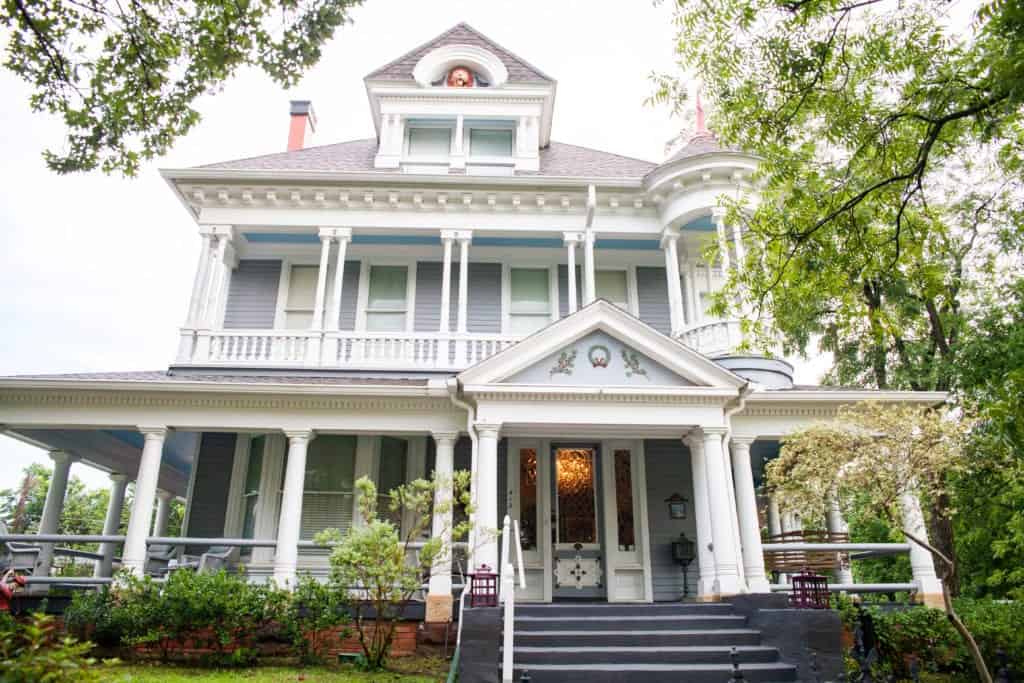 Davis on Morton embodies the small-town charm with their beautiful historic home. The owners are some of the kindest people who have restored this home into a bed and breakfast. Each room has its own unique touch (plus a fabulous tub). I enjoyed just walking around and enjoying all the different vintage finds! You can read all about our stay at Davis on Morton here.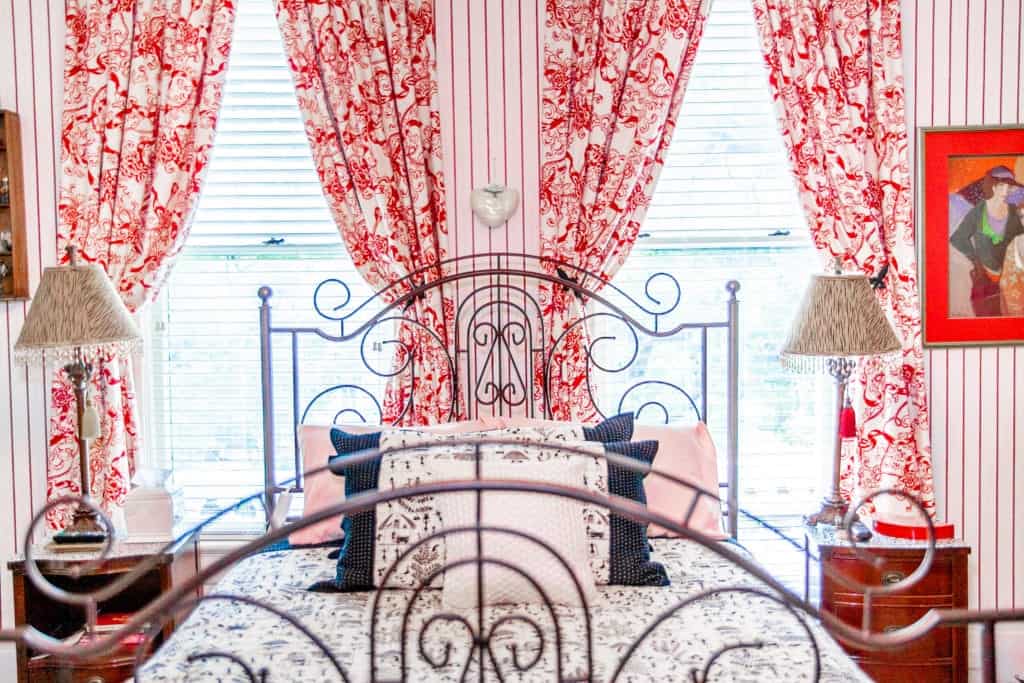 Things to Do in Denison TX: Final Thoughts
I knew I was going to have a good time in Denison, but I was not prepared for how incredible of a city it is. With the amazing history behind this city, the fact that you can find a vineyard so close to Dallas, and its beautiful charm, I'm not sure how long this hidden gem will remain hidden.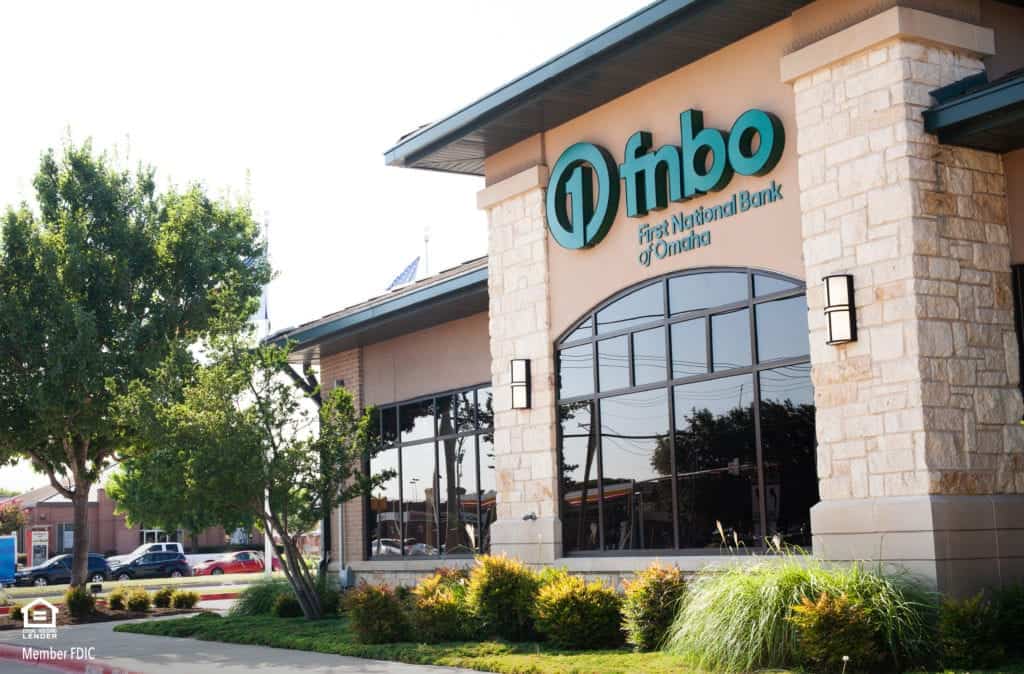 I had such a lovely time getting to know different people in Denison and supporting them alongside FNBO! If you're looking for a bank that invests in the people it serves, the community it's in, and genuinely cares about the people who bank with them, you can sign up for a free checking account. With FNBO, even when things don't go as planned, it's nice to feel protected.