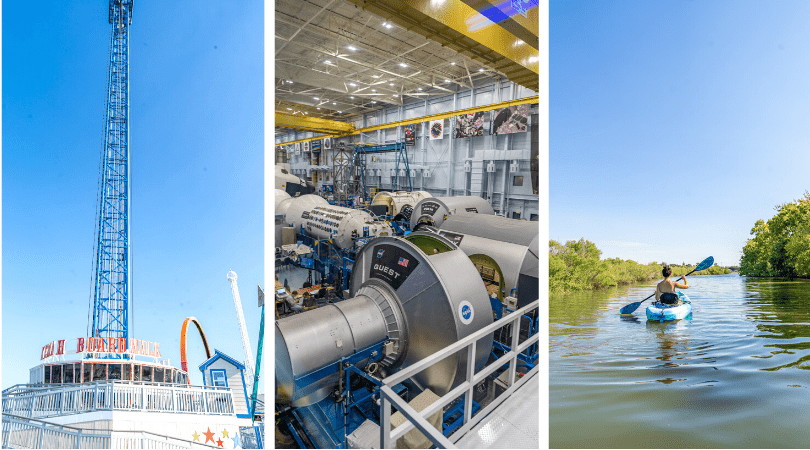 If you enjoy the salt life but cannot afford the plane ticket to somewhere south of the border, or the luxurious, all-inclusive resort, consider Bay Area Houston as your next vacation destination this weekend. Bay Area Houston consists of the Texas cities Nassau Bay, League City, Seabrook, and Kemah. It's a tropical oasis far enough from the busy city and close enough to the water that you'll believe you're actually somewhere abroad when you're actually not far from home.
Eat to Your Heart's Content
Bay Area Houston has a little bit of everything from steak and seafood, to Thai food and burgers. For places you have to try in the Bay Area, check out our list of where to eat in Bay Area Houston.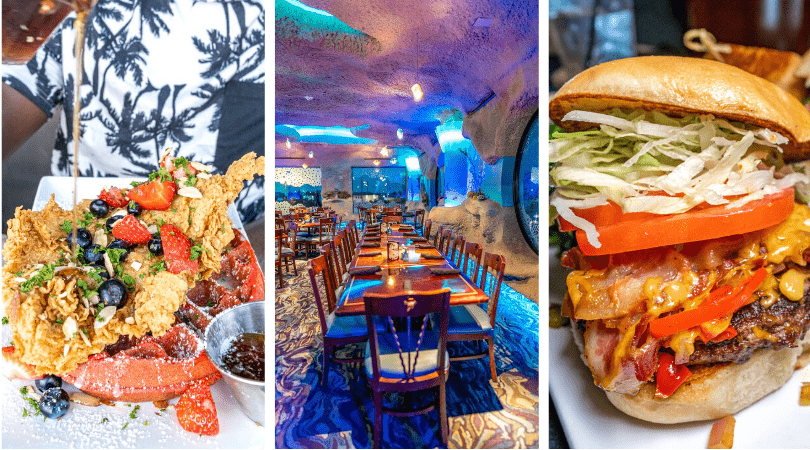 Tiny Beach, 'Lots to Do
Bay Area Houston offers plenty of things to do, most notably the beach! While in the Bay Area, we ran across Poquito Beach. It may be tiny, but it offers so many wonderful ways to enjoy it, no matter the time of day. We had a little time to watch the sunset and catch the colorful sky above the waves. Or, try a night swim while in the Bay Area this weekend to close out your day. Open until 10 pm, you can soak beneath the moonshine, or if you're an early riser, don't worry! Catch the sunrise and stay awhile. Sip on a hot cup of coffee or pop a bottle of champagne on a blanket and pair it with some orange juice as early as 7 am.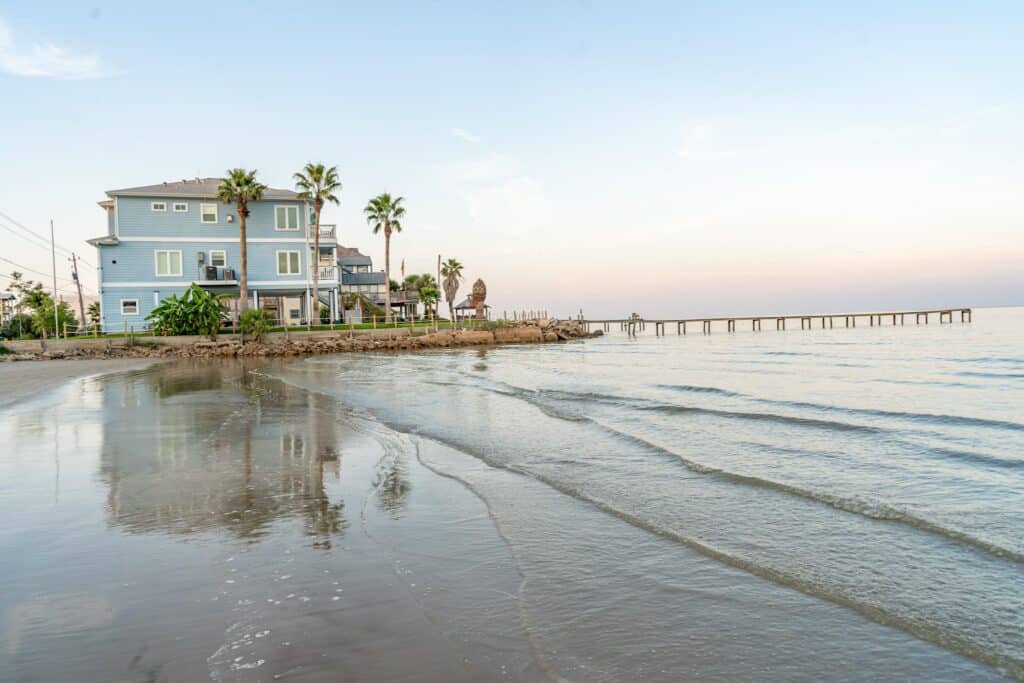 Book a Stay by the Bay
Kemah Boardwalk Inn
One popular place to stay in Bay Area Houston is the Kemah Boardwalk Inn. The Inn offers plenty of amenities for those looking for a place where everything is within walking distance. On the boardwalk, you can find a row of restaurants, from pizza at the Pizza Oven, seafood at Landry's Seafood House, steak at Saltgrass, and a one-of-a-kind restaurant with an in-house aquarium serving local, quality seafood.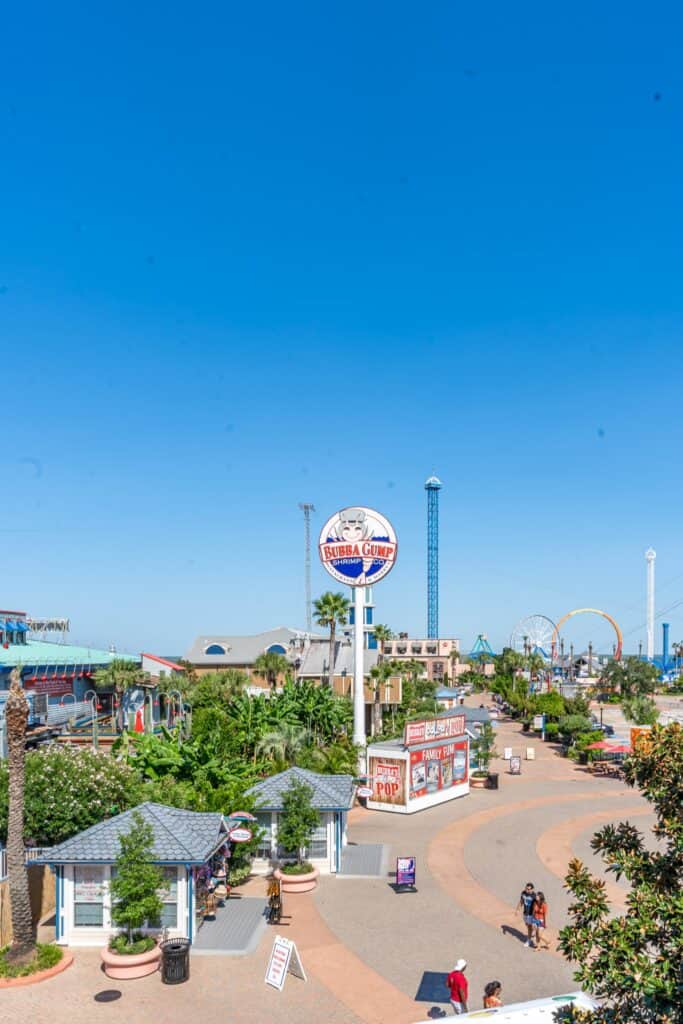 South Shore Resort
The South Shore Resort is another popular hotel destination offering lakeside views from your hotel room. South Shore celebrated 30 years in the hospitality industry in the Bay Area, making them experienced in luxury accommodations. South Shore offers five-star events, such as their upcoming NYE celebration Unmask the Night.
South Shore also offers a wide variety of food options. Lighthouse Bar & Bistro offers upscale bites of seafood and steak with a spectacular lighthouse view. Paradise Reef includes classic American cuisine no matter what meal, but it is most popular for its brunch buffet. Opus Steakhouse & Bistro, once located at Kemah, relocated to South Shore in 2019 following its destruction from Hurricane Harvey. Opus presents decadent dishes with waterfront views perfect for watching the sunset as you dine. From salads, steak, lamb, and seafood, among other options, there is something for everyone.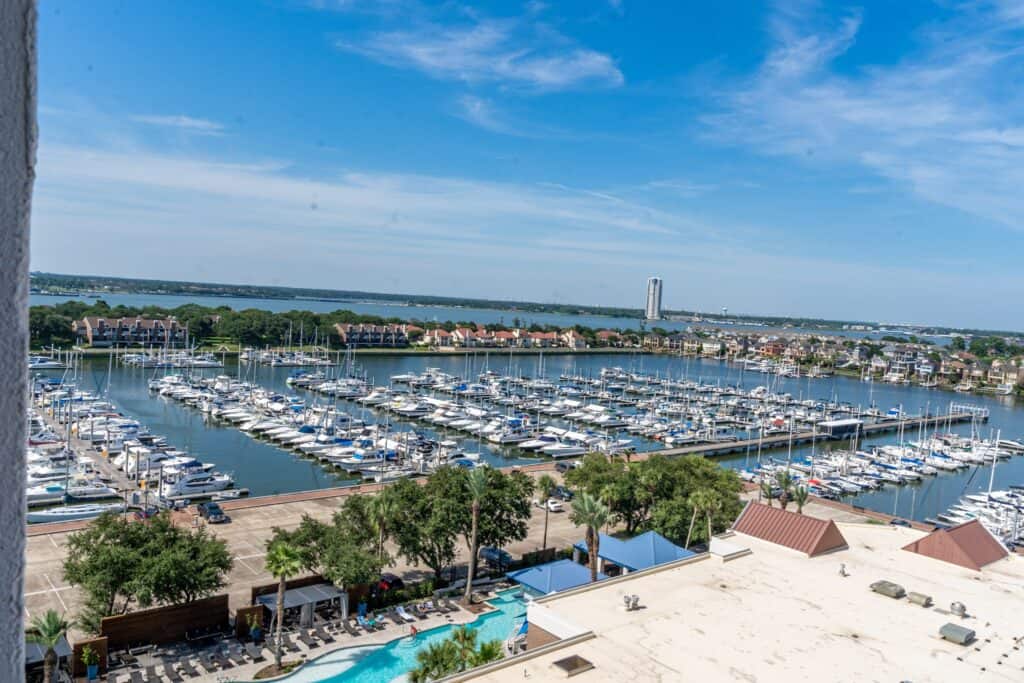 You can also find a full menu of sandwiches and light bites at South Shore's Oasis Pool & Bar if lounging around the pool is your thing. The Oasis is open to Marina members, hotel guests, and South Shore Harbor Fitness from 12 pm – 7 pm during the summer season.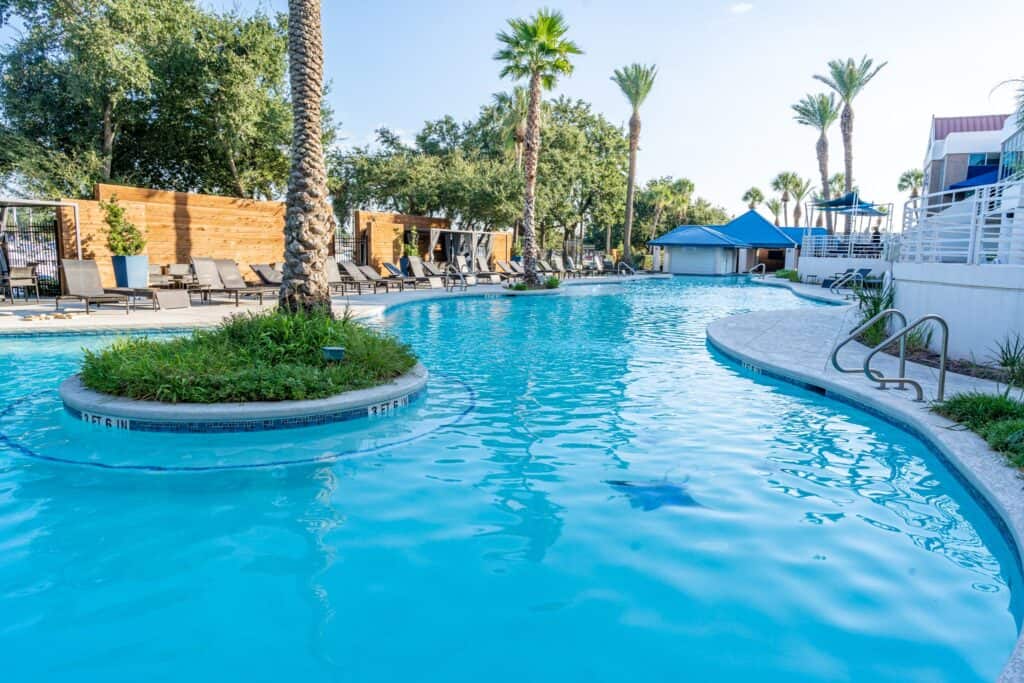 See Bayside Wildlife
Enjoy outdoor activities? We do! Hester Garden Park is an outdoor attraction we enjoyed. You would too if you are a fan of catching wildlife, such as birds and butterflies, in their natural habitat. Spend time outside hiking at Nassau Bay Trails that lead you through the Nassau Peninsula. Armand Bayou Nature Center is another hiking option if you enjoy nature preserves, with 5-miles of trails to trek, plus bison-viewing, you can really get lost in nature here.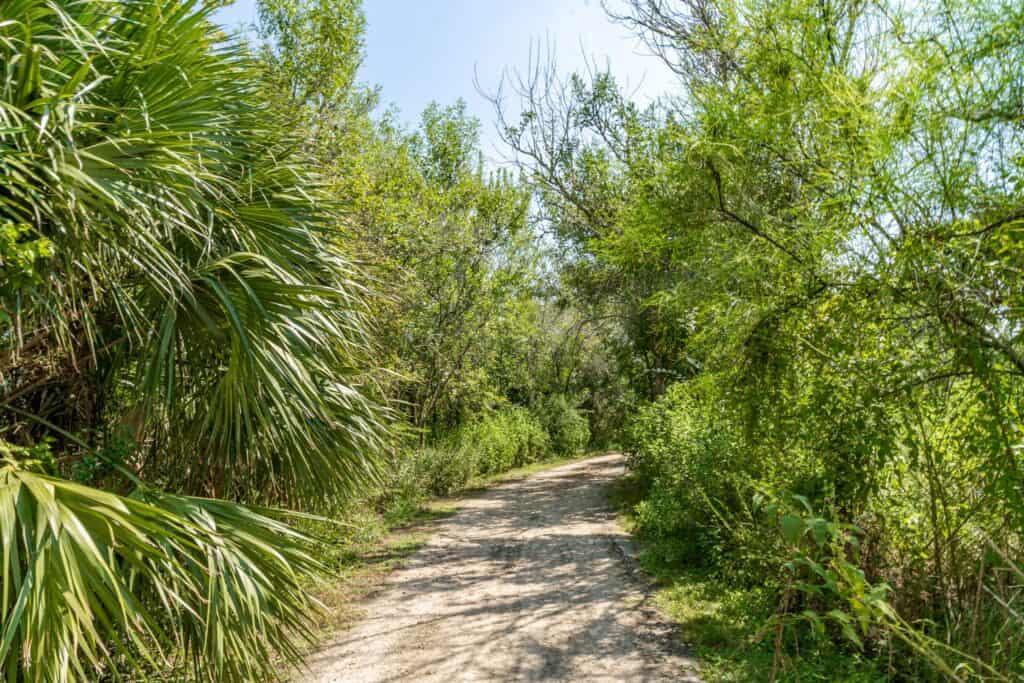 Learn About Bayside Houston's History
The Butler Longhorn Museum
We made a stop at the Butler Longhorn Museum where we learned about how the Longhorns almost became extinct! Here, you can learn how the Butler Family rejuvenated the population, as well as the history behind the breed.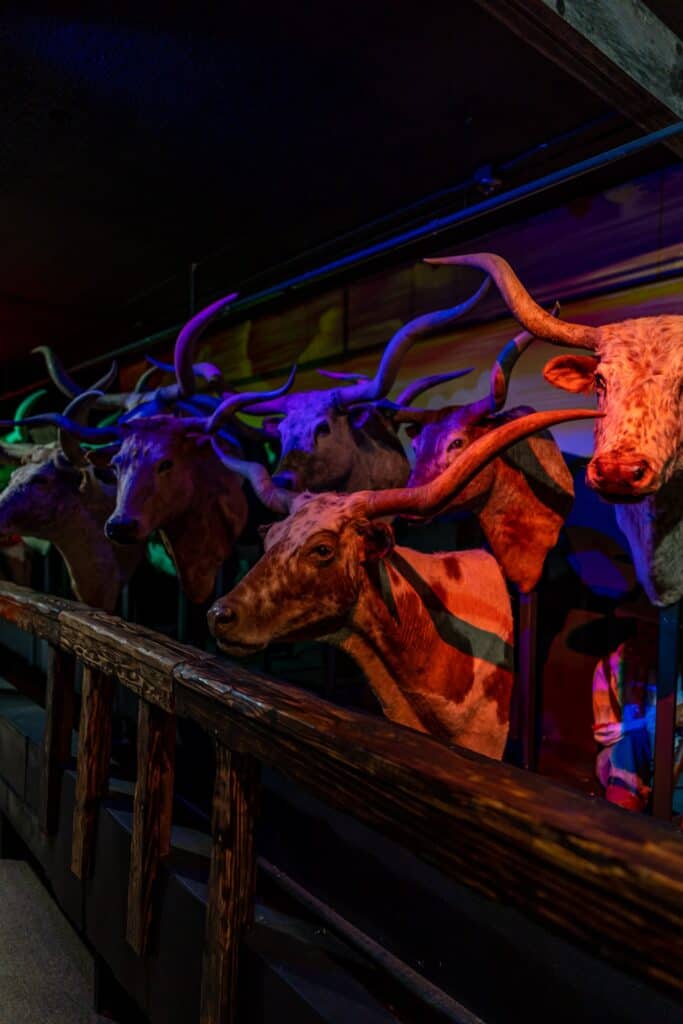 The Lone Star Flight Museum  
The Lone Star Flight Museum could easily be an all-day adventure with all the different planes to discover. What's so fascinating about this museum is that almost all of the planes still fly and are regularly taken out to different shows and events. You even have the option to go on a flight on a Cessna or a large range of other aircrafts. Their interactive exhibits explain the history of flight and provide great information. I loved learning more about the Aztec Eagles, Tuskegee Airmen, and the Wasp Women pilots. My husband loves the exhibit that focused on all the science and engineering behind aviation. Kids, including adult-sized kids, can see the science behind aviation in action with different mini experiences, like one that shows how wind affects flight. While there, they even had an exhibit of flight attendant uniforms from across the decades. There really were some unique uniforms back-in-the-day!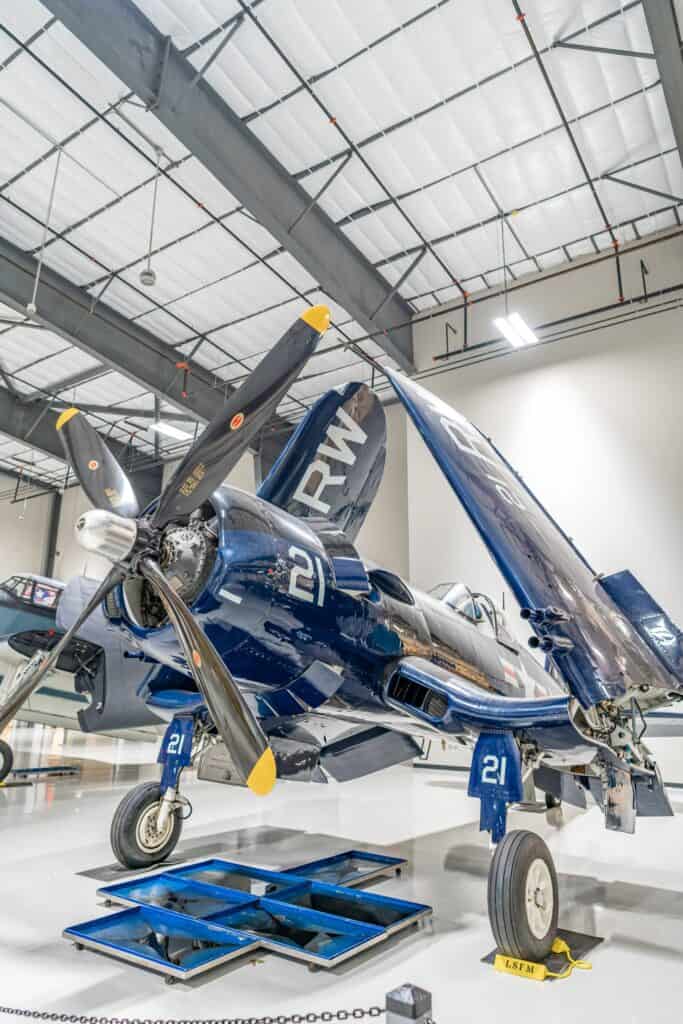 Space Center Houston 
We got to dream about the stars at the Space Center Houston where you can view space shuttles, see what it's like on Mars, experience a flight simulation, and even touch a piece of the moon. Depending on when you go, you might even get to meet astronauts!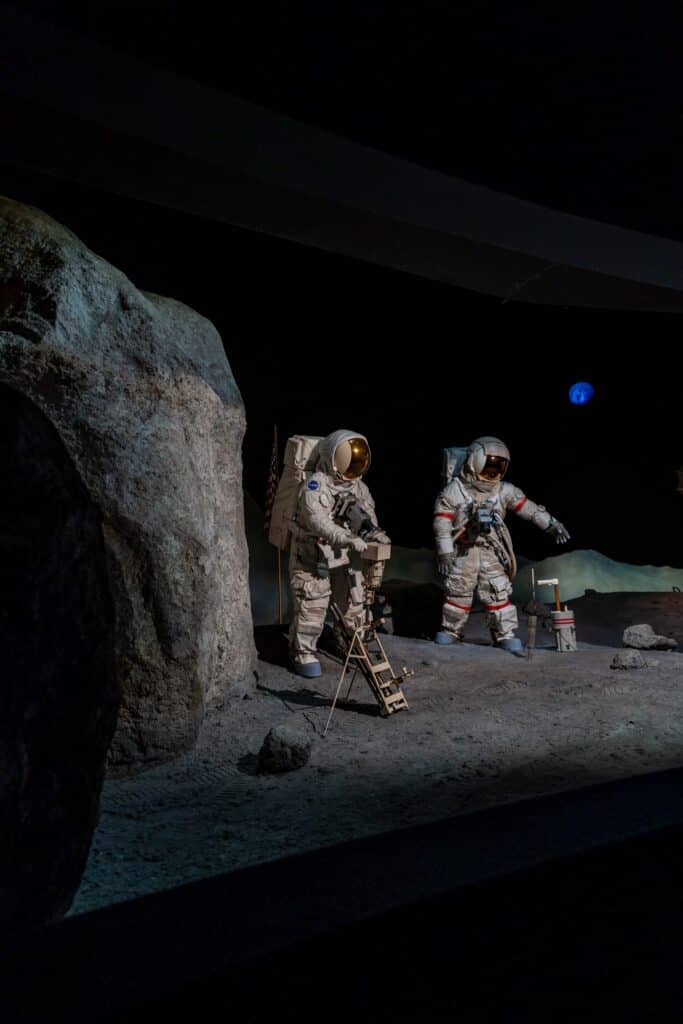 The Johnson Space Center
At the Johnson Space Center, you might catch a glimpse of astronauts training or witness the development of new technologies. While you are there, don't miss going into Mission Control to listen to the audio of astronauts as they landed on the moon. This is an experience that feels as if you were there as it happened.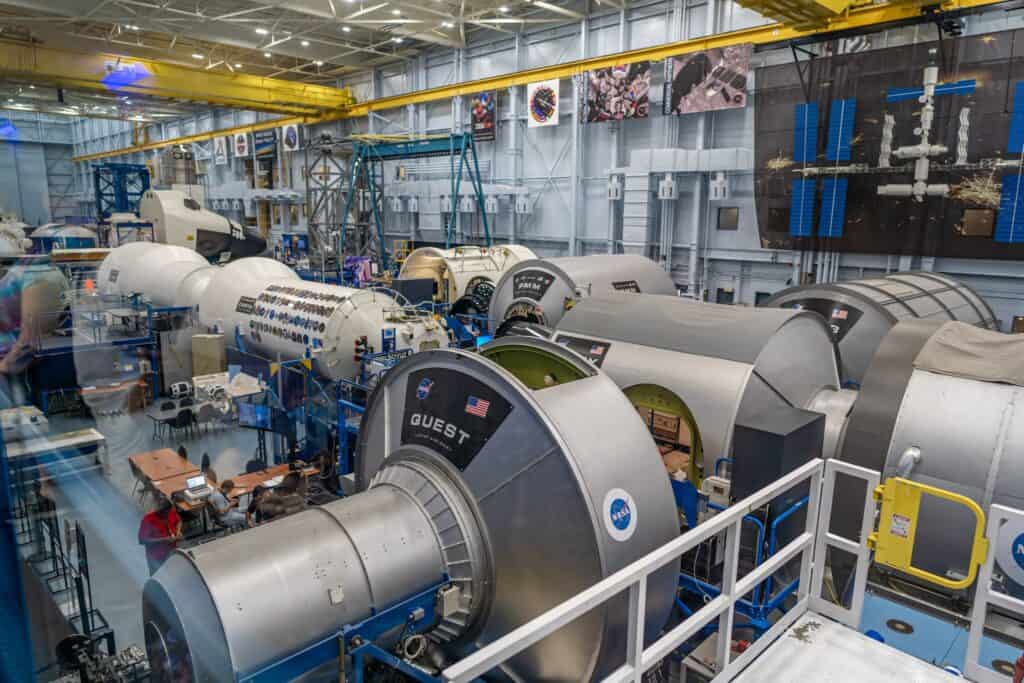 Pick A Water Adventure
Spend the day on the water by taking a tour with Captain Kidd Charters (NOTE: This business is permanently closed as of 2022) for $40 a person or charter your own sailboat. For some water adventure, try jet surfing with Jetsurf Academy Houston, jump on a jet ski with WABO's Watersports, or rent one of their boats. Get a workout kayaking on the water, rent a solo or tandem kayak at the Kayak Shack in Kemah, or give paddle boarding a try. South Coast Sailing Adventures offers sailing lessons or cruises where you can stay overnight.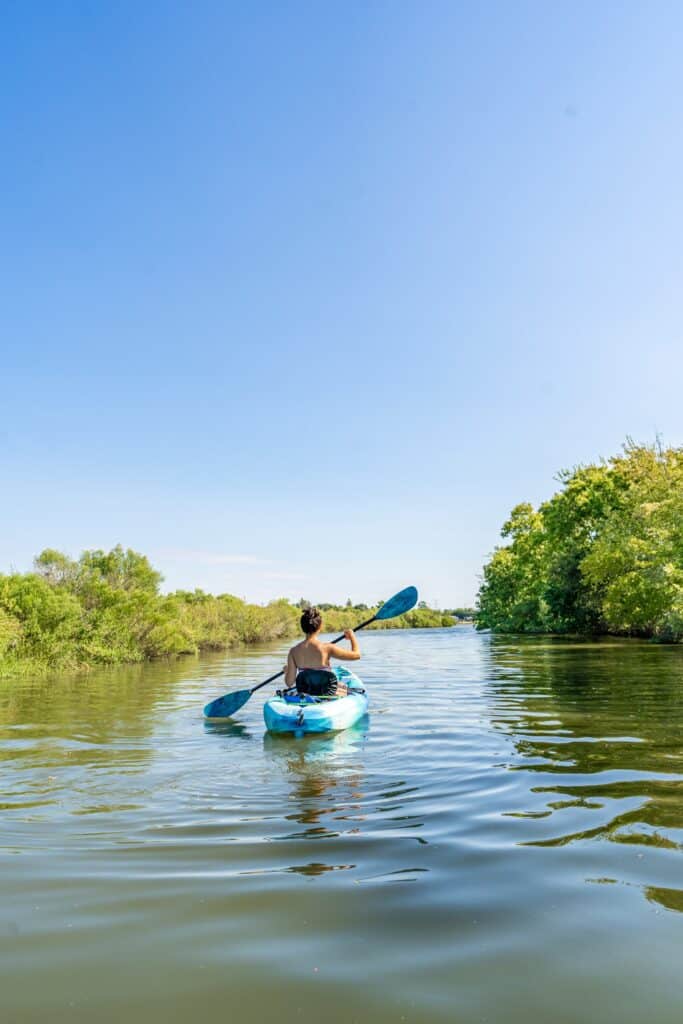 Sip Near the Surf
Wine lovers are not forgotten in the Bay Area. Bay Area Houston offers a wide variety of bars where you can enjoy spirits of all types and varieties. Kemah offers great wine tasting bars to try out while offering delicious bites and beachy vibes.
Drink Local Coffee
Leave Starbucks behind and grab a cup of Joe at a local coffee shop. Coffee lovers will find the Bay Area offers fresh roasted coffee for a fraction of the price, with artsy ambiances and modern aesthetics. And if you enjoy markets, one local coffee shop offers shopping from local vendors every second Saturday at Soul Freak Market.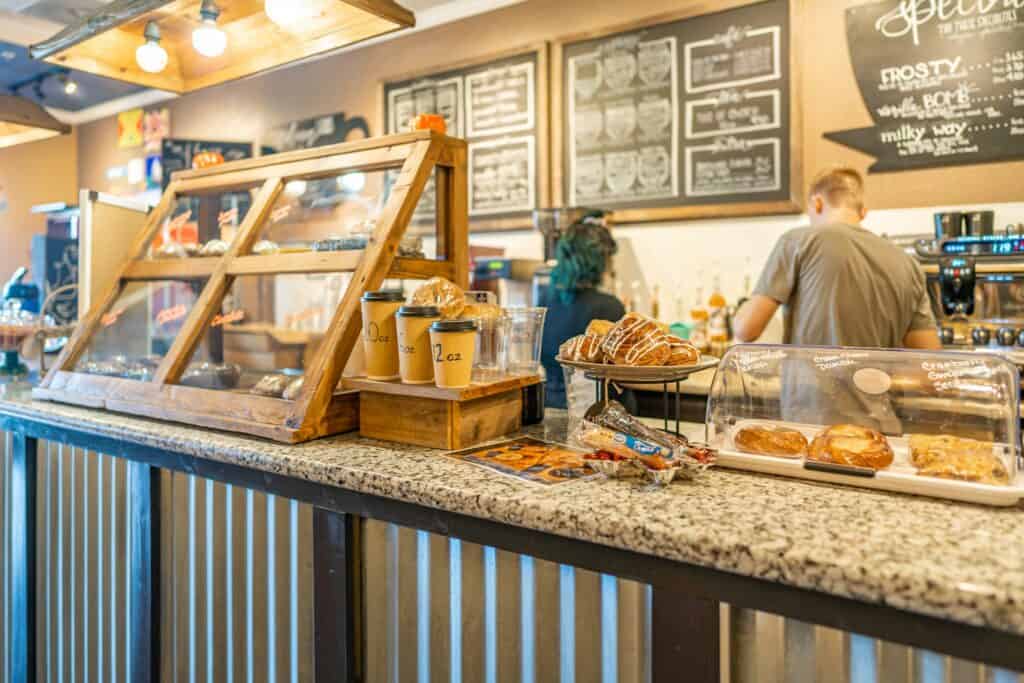 Experience The Boardwalk
Walk the Kemah Boardwalk where you can see stingrays up close, ride amusement park rides, shop specialty shops, and experience a variety of food from popular restaurants.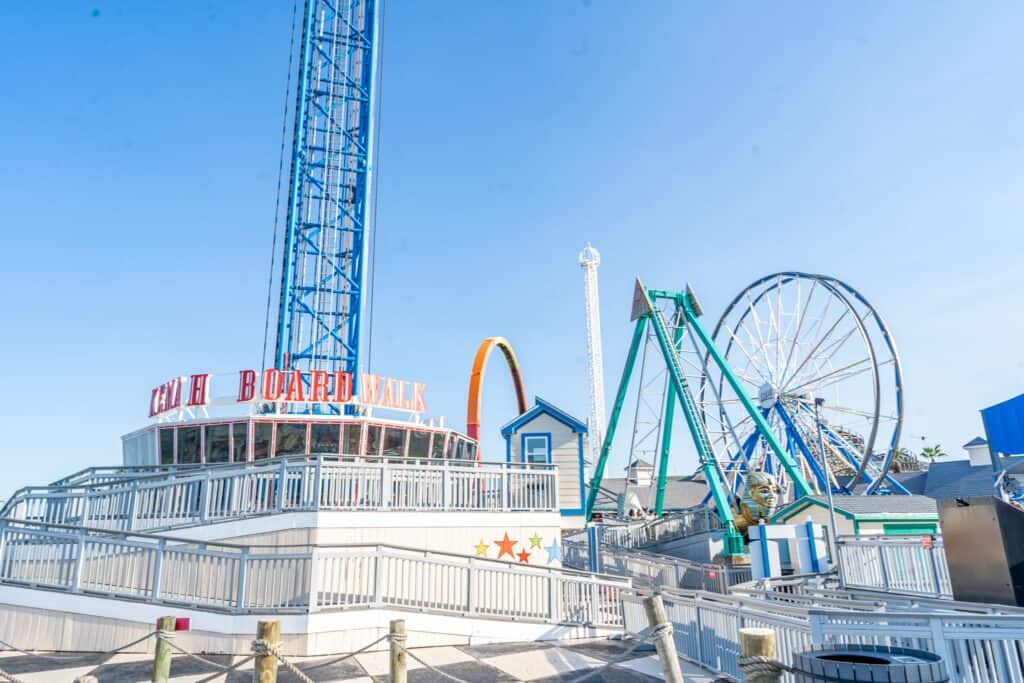 Tap Into Your Inner Gamer
Tap into your inner child and pop into Infinite Arcade with a space themed VR experience. Cidercade is perfect for catching drinks while playing games. Funplex is a great destination for all ages with bowling, good eats, and arcade games.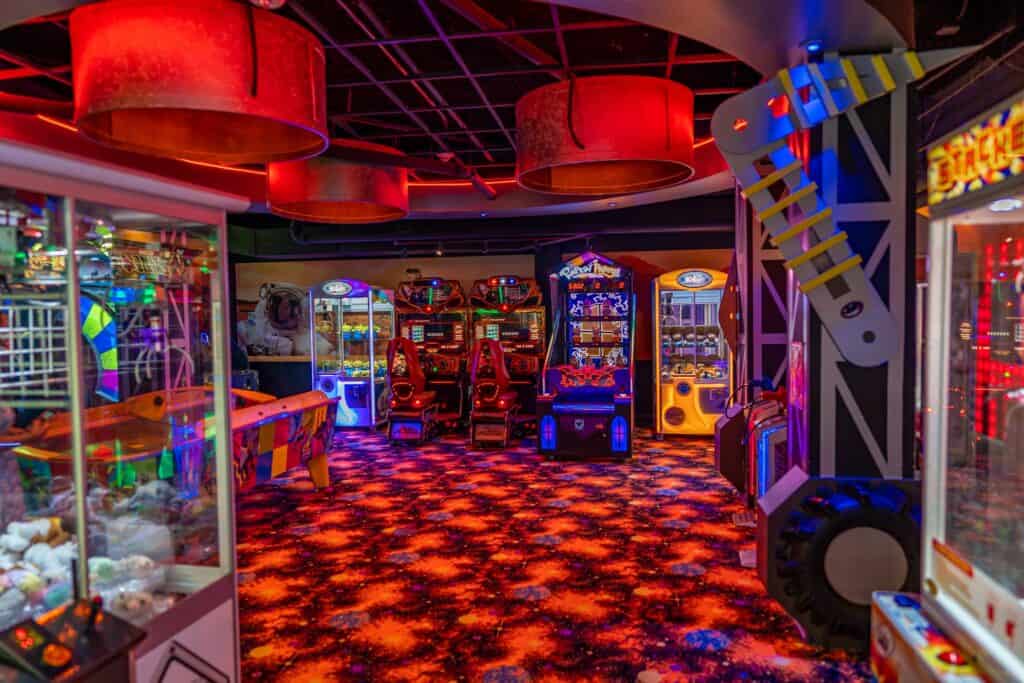 Things to Do in Bay Area Houston: Final Thoughts
Bay Area Houston has plenty of things to do this weekend, plus places to eat and itinerary items to check off that will leave you wanting to come back for more!