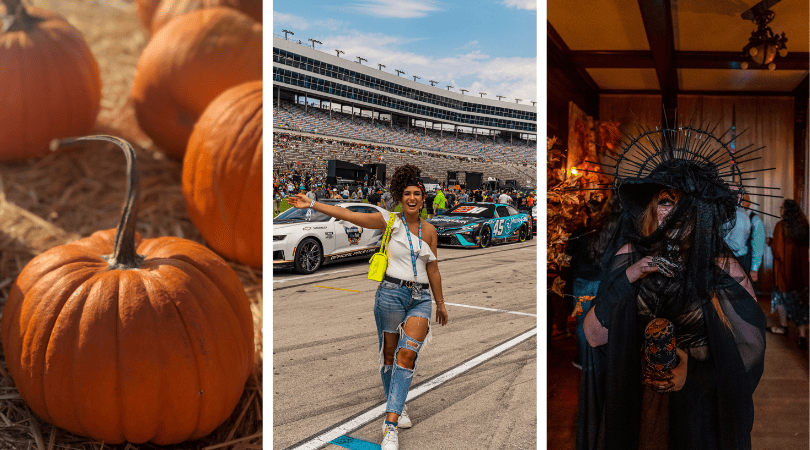 Local festivities are a huge part of what makes our state a great place to explore! Whether you're a native of one of these towns, you live nearby, or you're looking to make your next Texas road trip even more exciting, there are so many events across Texas in October to choose from!
Click on the city's event calendar (which is linked at the top of each bulleted list) for more information, ticket details (if applicable), and even MORE awesome events! And be sure to save this blog post so you can reference it next year!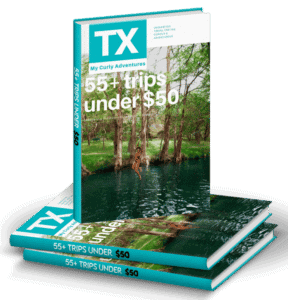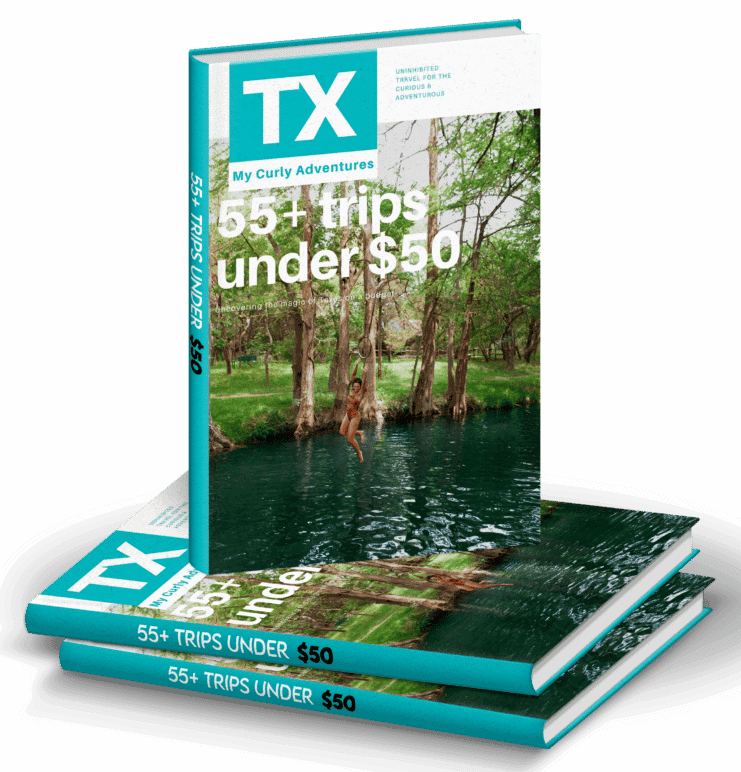 With our latest edition of our Texas Travel Guide, you can take an exciting vacation every weekend without breaking the bank and still have more to do! And in just one trip, the guide pays for itself! You'll be amazed at all the hidden gems, international influence, and wacky attractions you'll find all over Texas!
Not ready to purchase quite yet? We wanted to make this guide as accessible as possible, so we've shared our 1st edition of our guide, 50 Texas Trips Under $50. Click the button below to get yours for FREE!
Seasonal Texas Events
Día de Muertos (Day of the Dead)
By City
Broadway in Austin: At the Bass Concert Hall, watch as the SIX wives of Henry VIII take the stage to remix five centuries of historical heartbreak into a euphoric celebration of 21st-century girl power! October 3rd to October 8th, 2023, at 7:30 PM
Austin City Limits Music Festival: A two-weekend extravaganza returning for its 22nd year, ACL Festival brings together over 130 artists across 9 stages for an unforgettable music experience. The event will take place in the heart of Austin, Texas at Zilker Park. Tickets can be purchased online. October 6-8 and 13-15, 2023
Austin Oktoberfest: Presented by the German Texan Heritage Society, experience authentic German culture, music, and Gemütlichkeit, all for just $15. October 14th, 2023, from 11:00 AM to 7:30 PM
Freaky Deaky: "Freaky Deaky" is a two-day dance music extravaganza at the Travis County Exposition Center. Tickets are available now starting at $79. October 28th and 29th, 2023, from 2:00 PM to 11:00 PM
Reoccurring Events
Flowing into Fall Group Exhibition (free): "Art for the People Gallery" in Austin presents the "Flowing into Fall" exhibition, displaying diverse works by 16+ local artists. The exhibit signifies the shift from summer to autumn and promotes art for both home and office. Recurring everyday (except Monday)from 10:00 AM to 5:00 PM until October 10, 2023
Words into Worlds (free): Witness the artistic bridge between written word and the stage in iconic American and British theatre productions at the Harry Ransom Center. This exhibit merges visionary storytelling with tangible creative interpretations, offering insights into the theatrical process. Recurring weekly on Sunday & Tuesday from August 26 – December 31, 2023

Boxed In (free): Step into the compelling world of "Boxed In," an exhibition presented by the Dougherty Arts Center and artist, Jacob Guzman. At the Julia C. Butridge Gallery, you'll explore powerful depictions of people of color and the daily struggles faced by the inner-city working class. Recurring weekly from Monday to Saturday from 10:00 AM to 10:00 PM (October 6th – November 4th)
Wings Over Houston Airshow: Get ready to soar to new heights at the 39th annual Wings Over Houston Airshow, one of North America's premier airshows and a Houston tradition. This thrilling event will take place at Ellington Airport in Houston, Texas and will highlight the mesmerizing performance by the U.S. Air Force Thunderbirds demonstration team. October 14th and 15th, 2023, from 8:00 AM to 5:00 PM

It's Fall Y'all Craft Show: This event promises a day full of autumn delights, including crafts, home decor, yard art, delectable food, and a variety of vendors offering unique treasures. Whether you're looking for seasonal decorations, one-of-a-kind gifts, or simply a fun day out with family and friends, this craft show has something for everyone. October 14th, 2023, from 9:00 AM to 4:00 PM
Reoccurring Events
Sip & Shop Brunch Event: Indulge in a delightful afternoon of fashion, food, and fun at the 2023 Sip & Shop Brunch Event. This event offers the perfect opportunity for fashion enthusiasts to gather and enjoy a few hours of shopping and socializing. Monthly every 2nd Sunday through December from 12:00 PM to 3:00 PM. Location: 2234 E. NASA Parkway, Seabrook, TX.
Thursday Wine Dinners: Indulge in a delightful culinary and wine experience at South Shore Harbour's Thursday Wine Dinners, a popular series of events held every other month in Clear Lake. August 24, September 21, October 26, December 14, 2023, from 6:00 PM to 9:00 PM
Fire Festival (free): Experience heat and excitement at the Fire Festival which is dedicated to supporting families and honoring public safety, health, and emergency response services. There's something for everyone in the family to enjoy, from delicious food to engaging crafts, games, and live demonstrations by the Beaumont Fire/Rescue firefighters. October 7, 2023, from 10:00 AM to 2:00 PM
3 Nights of Halloween: Prepare for a spine-chilling night of cinematic thrills at the "13 Nights of Halloween – Friday the 13th" event! You can secure your tickets in advance by visiting the Beaumont Civic Center box office or purchasing them online before the event. If you prefer to wait, tickets will also be available at the door starting at 5:00 PM on the day of the movie, subject to availability. Seating is general admission, so go early to claim your spot. October 13, 2023, at 7:00 PM
Reoccurring Events
Sip 'n Shop at Cotton Creek Winery (free admission): Monthly on the 1st

Friday Teen Night at Jumping World: For $20, enjoy 4 hours of jump time at the local Trampoline Park. Explore the ninja course, watch a laser light show, and enjoy a slice of pizza. Plus, guests will receive a $5 game card! Weekly from 8:00 PM to 11:59 PM
I-10 Flea Market (free admission): Explore a wide array of locally made items and antiques. Weekly on Friday, Saturday, Sunday from 8AM to 5PM. Location: 445 West Freeway (I-10, Vidor, TX)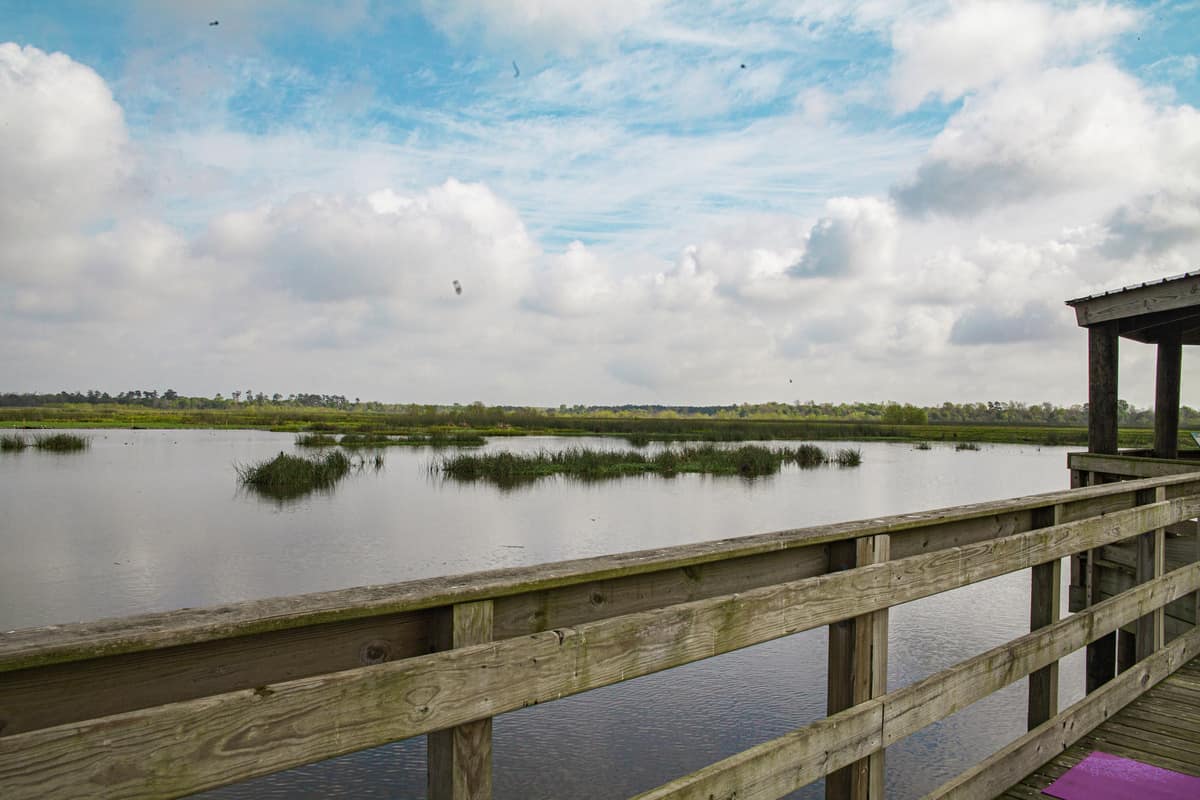 Austin County Seniors Game Day (free admission): Join the Austin County Seniors for a fun-filled day full of games at the Sens Center! It's a great opportunity to socialize, play games, and enjoy delicious treats with seniors in the community. Attendees are asked to bring a dessert to share. Coffee and tea will be provided. October 4, 2023 from 1:00 PM – 4:00 PM

Fall Forest Festival (free admission): Join in the celebration of 100 years of Texas State Parks at the inaugural Fall Forest Festival 2023, proudly presented by Stephen F. Austin State Park. You can attend with families and friends and immerse yourself in an enchanting evening filled with spooktacular themed family games, captivating science adventures, arts and crafts, and live animal exhibits. Don't forget to don your favorite costumes and let your imagination run wild! October 14, 2023, from 5:30 PM to 9:30 PM
Reoccurring Events
Bellville Market Day and Farmers Market (free admission): Shop vendors and fresh, local goods like seasonal produce, meat, and more! Monthly on the 1st Saturday. Opens at 9am. Farmers Market is open until noon. Market is open until 4 PM. Note: The Market is not held in January, June, July, or August.
34th Annual Blanco Classic Car Show (free admission): Set against the picturesque backdrop of the Blanco River at Blanco State Park, this event promises a spectacular display of cars that will surely amaze. The gates at Yett Park will open early, allowing you to bring your own car over, indulge in some delicious food and drinks, and then settle in for the fantastic show. October 7, 2023, at 8:00 AM

Texas Marigold Festival: Experience the vibrant spirit of Texas at the 3rd Annual Texas Marigold Festival which brings together the diverse cultures that make Texas unique, all centered around the beauty of the marigold flower. You can enjoy outdoor movies, live music performances, explore a bustling vendor market, and discover a plethora of delightful activities for the kids. October 27, 2023, from 9:00 AM to 6:00 PM
Book Festival: At the Main Plaza in Boerne, this unique festival celebrates literature and arts by bringing together local authors, artists, and the community for a day of creativity and inspiration. Alongside author discussions and book signings, you'll also find live art demonstrations, interactive art activities, and a pop-up bookstore. The festival also features a dedicated children's area, making it a perfect family day out. October 7, 2023
Boerne Boo: This family-friendly event is an annual tradition that promises a ghoulishly good time for all ages, featuring an array of activities that capture the spirit of the season. Explore various fun zones with arts and crafts, trick-or-treating, bounce houses, carnival games, and a delectable selection of food trucks. The event will be at the Patrick Heath Public Library on October 21, 2023, from 4:00 PM to 7:00 PM
Reoccurring Events
A Day at the Farm & Farmers Market (free admission): Spend time outside, shop, and hike the trails at Herff Farm. Special events vary, like classes or chances to volunteer with the Cibolo Center for Conservation. Weekly every Saturday from 9 AM to 1 PM
The Old Jail Museum Tours: Learn about Kendall County history inside this historic jailhouse that dates back to 1887. Tickets for visitors 10+ years old are just $5! Visitors under 10 will receive free admission. Weekly every Saturday.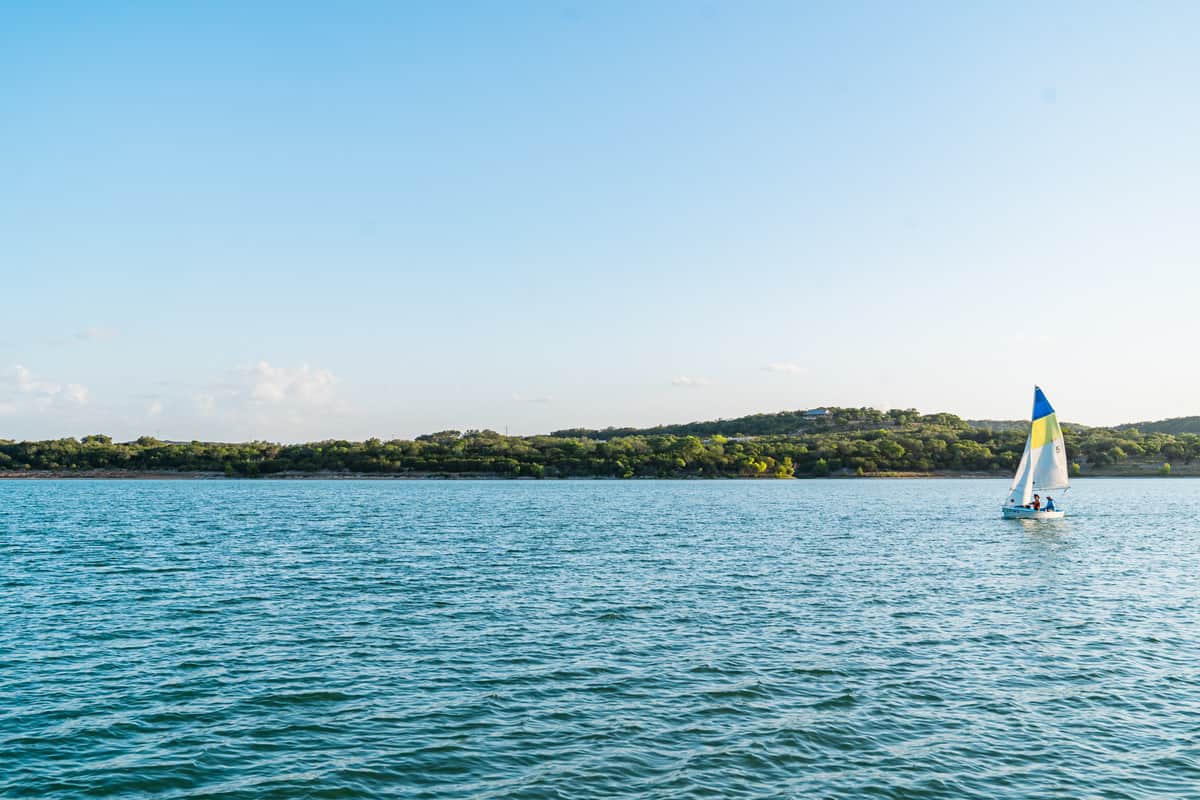 Brownwood Fly in Fair: Prepare for a high-flying weekend of excitement at this annual fair held at the Brownwood Regional Airport where you can browse through a diverse selection of vendor stalls offering art, militaria, collectibles, and more. Marvel at the fantastic cars on display at the car show, and if you're feeling adventurous, don't miss the opportunity to fly in a plane and see the world from a whole new perspective! October 7th and 8th, 2023 at 9:00 AM

Annular Solar Eclipse Viewing: Hosted by the welcoming team at Lake Brownwood State Park, this event invites you to witness the annular solar eclipse, albeit in a partial view. To ensure your safe viewing experience, the park will provide special glasses for you to borrow. Additionally, telescopes will be available to observe the mesmerizing moment when the sun is partially eclipsed. October 14th, 2023, from 10:00 AM to 2:00 PM
Reoccurring Events
2nd Sundays in Downtown Brownwood: Every month on the second Sunday, local businesses will be open and offering something unique and fun! Explore the charm of downtown: the food, the drinks, the shopping!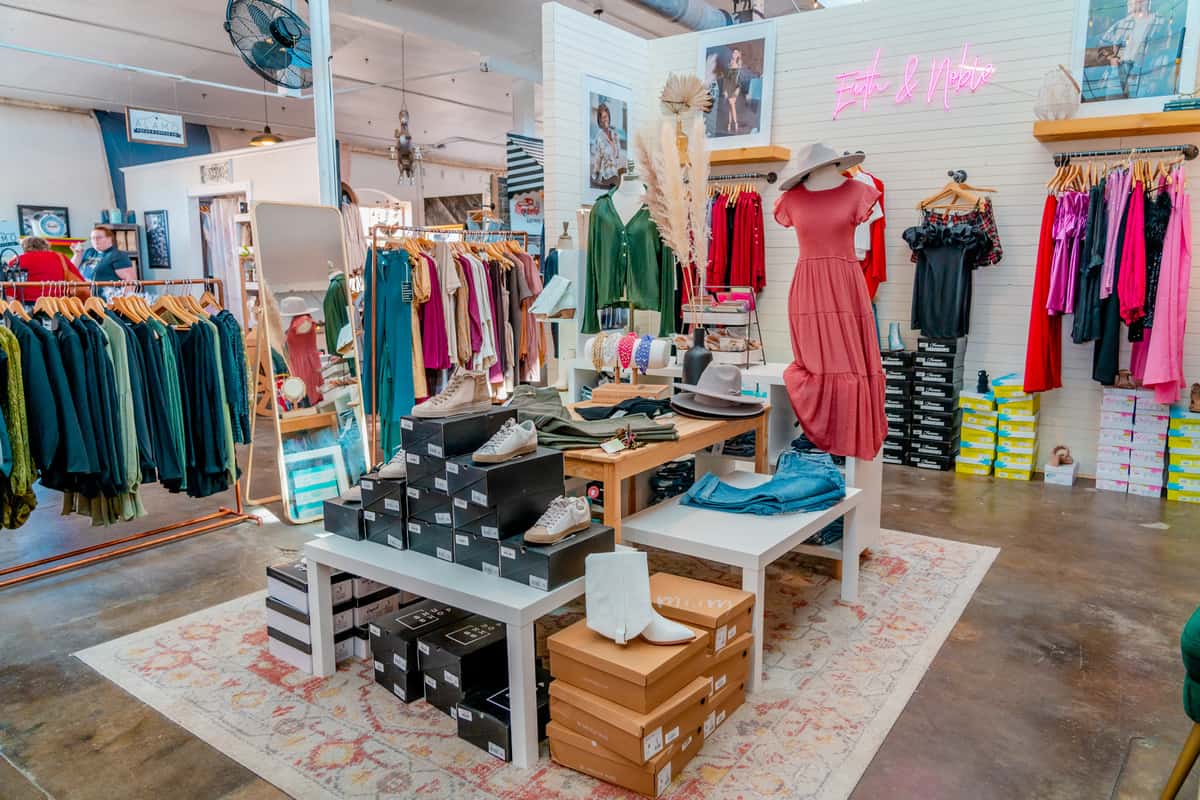 Active Texan Triathlon: Participants will embark on a challenging journey where the triathlon will test your mettle with a 400m swim, a 12.7-mile bike ride, and a 3.1-mile run, all set in the picturesque surroundings of Lake Walk and the adjacent Traditions neighborhood in Bryan, Texas. October 1st, 2023, from 6:00 AM to 7:30 AM
Scream Queens at Halo: Get ready for a spine-tingling night of entertainment at Scream Queens hosted at 121 North Main Street. Scream Queens is your ticket to an unforgettable evening filled with dancing, drinks, and a sensational show. October 13, 2023, from 9:00 PM to 11:30 PM
Halloweentown (free): Get ready for a spooktacular time at the 4th annual Halloweentown in historic downtown Bryan! There's something for everyone to enjoy, from trick-or-treating to a thrilling costume contest, captivating photo stations, kids' crafts, and a host of other kid-friendly activities that promise endless fun. October 27, 2023, from 4:00 PM to 7:00 PM

Reoccurring Events
Brazos Valley Farmers' Market (free): Weekly every Saturday from 8 AM to noon.
Coffee Shop Social at POV by Pride Community Center (free): Visit with members and staff of the Pride Community Center while sipping on your favorite beverage at the POV Coffee House. Monthly on the 3rd Tuesday from 5:30 PM to 6:30 PM. Click here for more 2023 Pride Month events.
Pop-up with Pure Barre at Lake Walk (free): Enjoy a sunset barre class monthly on the 4th Wednesday from 6:30 PM to 7:30 PM. Bring your yoga mat, towel, and water. Be sure to register online beforehand.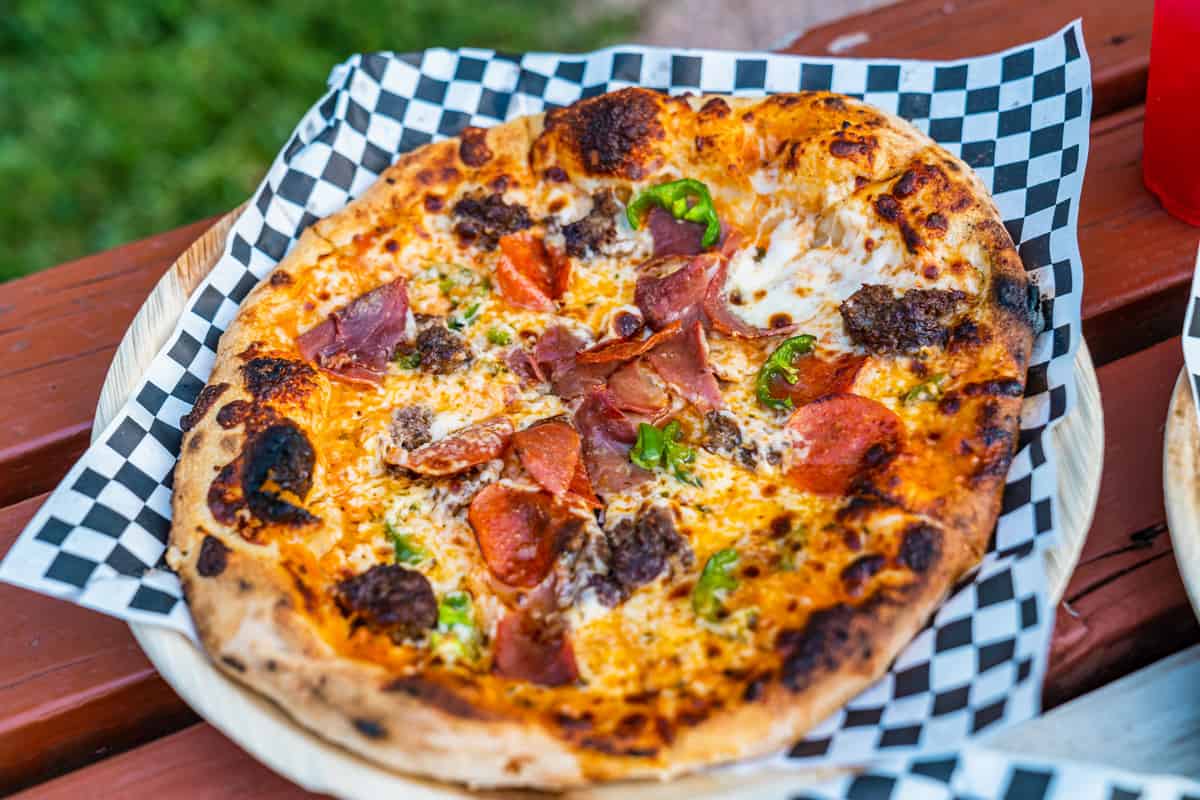 Women in Business Luncheon: Unlock the secrets to a healthier and more balanced life at the Women in Business Luncheon, presented by the Burnet Chamber of Commerce and Bertram Chamber of Commerce. This luncheon session is designed to equip you with the tools and knowledge you need to create a healthy lifestyle, just in time to prepare for the busy holiday season. The event has a $15 registration fee which covers the presentation and lunch. October 3, 2023, from 11:00 AM to 1:00 PM
Reoccurring Events
Bingo at the VFW: Head over to the VFW for a fun-filled Bingo night! The canteen is open to the public, offering a variety of beer and wine. Sales start at 5:15 PM, followed by Early Bird warm-ups at 6 PM, and regular Bingo at 7 PM. There will be 7 warm-up games and 10 regular games, with different prizes for each. Every Monday and Thursday.
Burnet Farmers & Crafts Market: Join in the fun at the Burnet Historic Square. Presented by the Highland Lakes Master Gardeners, this market offers a wide array of fresh produce, crafts, and artisan products. Come and support local vendors while enjoying the vibrant atmosphere. Weekly on Saturdays, May 6 – Nov. 18, 2023, from 9 AM to 1 PM
Dusty's All-Star Circus: This international all-star cast is set to perform at the Civic Center, promising an unforgettable experience filled with excitement and thrills. The circus offers a modern adaptation of the classic American Circus in an intimate atmosphere. By purchasing your tickets online, you can enjoy an incredible 50% discount off the box office price, so don't miss this fantastic opportunity to save. October 11 to October 12, 2023, from 4:30 PM & 7:00 PM
Reoccurring Events
First Monday Market Days (free admission): The largest flea market in the world! Monthly every first and last weekend (Thursdays through Sundays)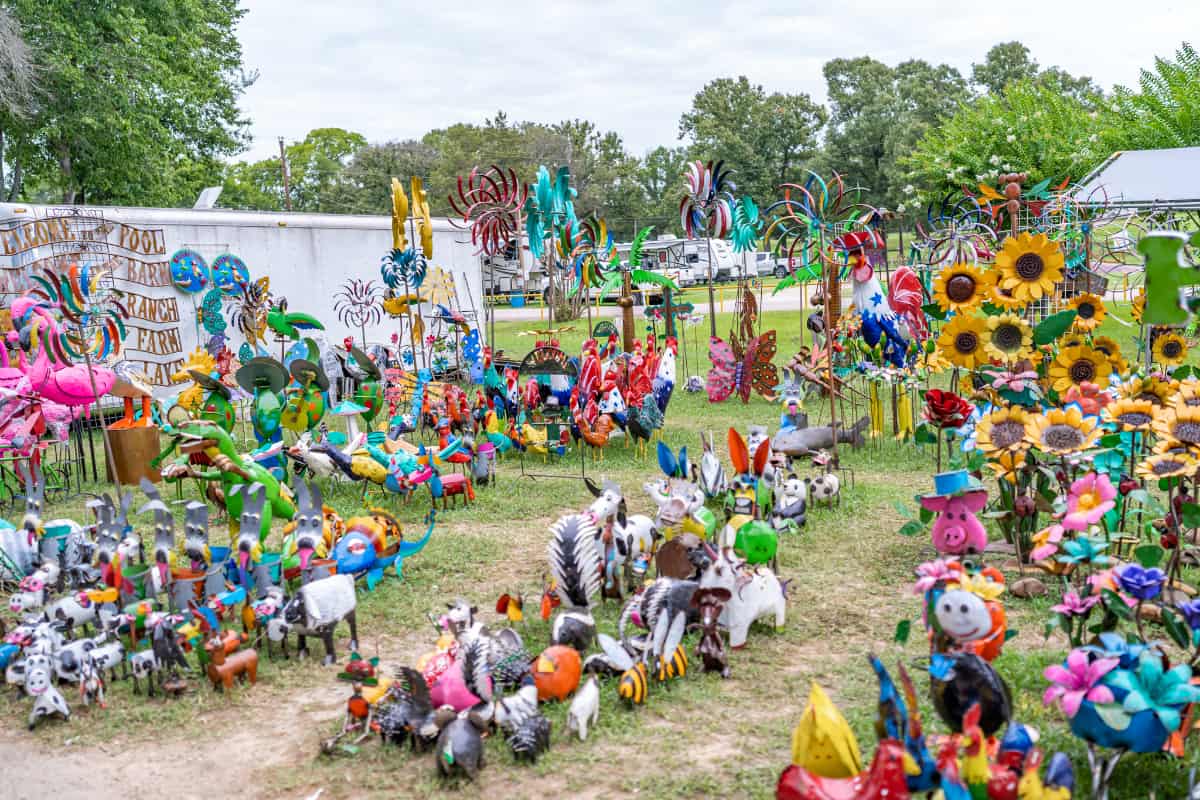 Artists in Action at the Madeley Fine Art Gallery (free admission): This captivating event invites the public to witness local artists in their element as they bring their artistic visions to life. October 6, 2023, from 5 PM until 7 PM

Fall into Fun Fest (free): The event, set against the vibrant backdrop of Heritage Place, will feature a wide range of activities, including a bounce house, face painting, a rock wall, trackless train, captivating stage entertainers, live music, delicious food, and so much more! Not only will you have a blast with your loved ones, but you'll also have the chance to support local small businesses and foster connections within the community. October 7, 2023, from 10:00 AM to 2:00 PM
Reoccurring Events
Trivia at B-52 Brewing (free admission): Weekly on Thursday at 7 PM
Main Street Market (free admission): Weekly on Saturday, 10 AM to 2 PM
Sip 'n Shop Stroll (free admission): Shop alongside live music, food, and libations. Monthly on the 4th Thursday at 5 PM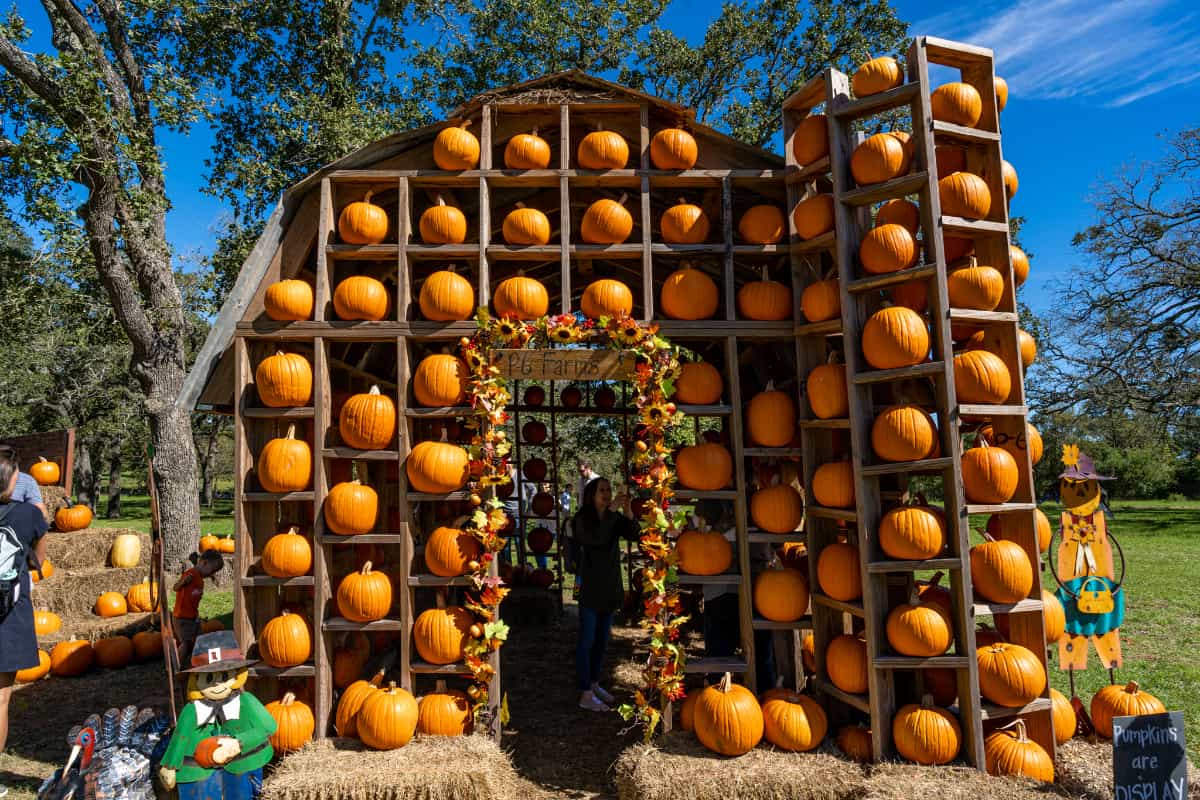 Moonlight in the Gardens: Experience an enchanting evening at the South Texas Botanical Gardens & Nature Center as they present "Moonlight in the Gardens." This casual moonlit garden party offers valet service, dining and beverage venues, a silent auction, leisurely garden strolls, a captivating butterfly release, live music to set the mood for "dancing in the moonlight," and a mesmerizing Fire Dancer performance during the auction tally. October 1, 2023, from 6:00 PM to 9:30 PM
Heart Walk: Get ready to lace up your sneakers and join a cause that matters at the 2023 Coastal Bend Heart Walk! Presented by the American Heart Association, every walker who joins and every dollar donated at this event contribute to vital research, training individuals in lifesaving CPR, fostering medical breakthroughs, and advocating for equitable health. October 7, 2023, at 8:00 AM
Texas Jazz Festival (free): Prepare to immerse yourself in the mesmerizing melodies of jazz, as three stages come alive with live music that will have your toes tapping and your soul swaying. In addition to the incredible music, indulge in delectable food and explore market vendors offering a wide array of treasures. October 20 to October 22, 2023, from 6:00 PM
Reoccurring Events
Grow Local Farmers' Market (free): Weekly on Wednesdays
Sunrise Yoga on the Deck at Water Dog Yoga, SUP & Barre: Take a sunrise Vinyasa class for all levels and ages. Weekly on Wednesdays from 6:30 AM to 7:30 AM
Third Thursday at the Art Museum of South Texas (free): Explore the museum, take part in art activities, shop from local vendors, and listen to live music. Monthly on the 3rd Thursday from 5:30 PM to 9 PM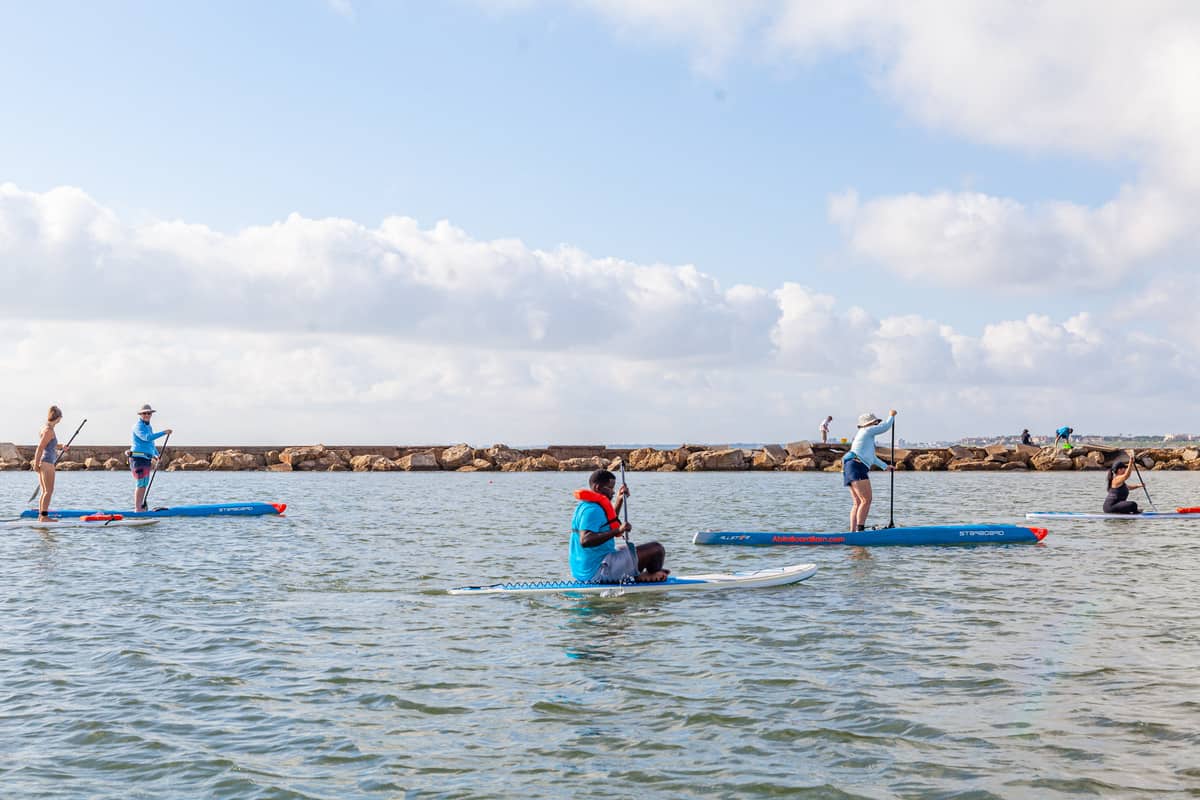 Fall Celebration (free): Presented by Avant Chamber Ballet, this event at Klyde Warren Park will feature classical ballet excerpts from beloved works such as Swan Lake and The Nutcracker, as well as new creations by choreographer Madelaine Boyce, accompanied by live music. October 1, 2023, from 3:00 PM to 4:00 PM

Sound Beer & Wine Feast: Indulge in a delightful afternoon of beer and wine tasting at this feast, hosted by The Flying Saucer, Landon Winery, and The Sound at Cypress Waters. Tickets range from $45 to $75 and include (12) 2oz pours, a 2023 taster glass to savor your favorites, live music, and access to exclusive food and merchandise vendors. The event will also feature live music at the Rogers-O'Brien Amphitheater. October 14, 2023, from 2:00 PM to 6:00 PM
Live, Loud and Free Concert (free): Join Magdalen House at the Empire Room for an unforgettable evening of live entertainment, food, dancing, and auction items. It's a night to celebrate the freedom of recovery while making a meaningful impact on the lives of those struggling with alcoholism. October 19, 2023, from 6:00 PM

Spooky Saturday: Get ready for a spine-tingling night of Halloween fun at Old City Park! This 21+ event is the perfect place for adults to let loose and embrace the Halloween spirit. Tickets are just $15. October 28, 2023, from 6:00 PM to 10:00 PM
Reoccurring Events
Uptown & West Village Foodie Walk: This guided culinary adventure takes you through the trendy and vibrant Uptown Dallas area, including the West Village, known for its urban living, dining, and shopping scene. Weekly on Tuesdays, Wednesdays, & Fridays through December 31, 2023
Texas State Fair: There will be dozens of food stalls, games, carnival rides, tastings, daily concerts, and other family-friendly activities. September 29 – October 22, 2023