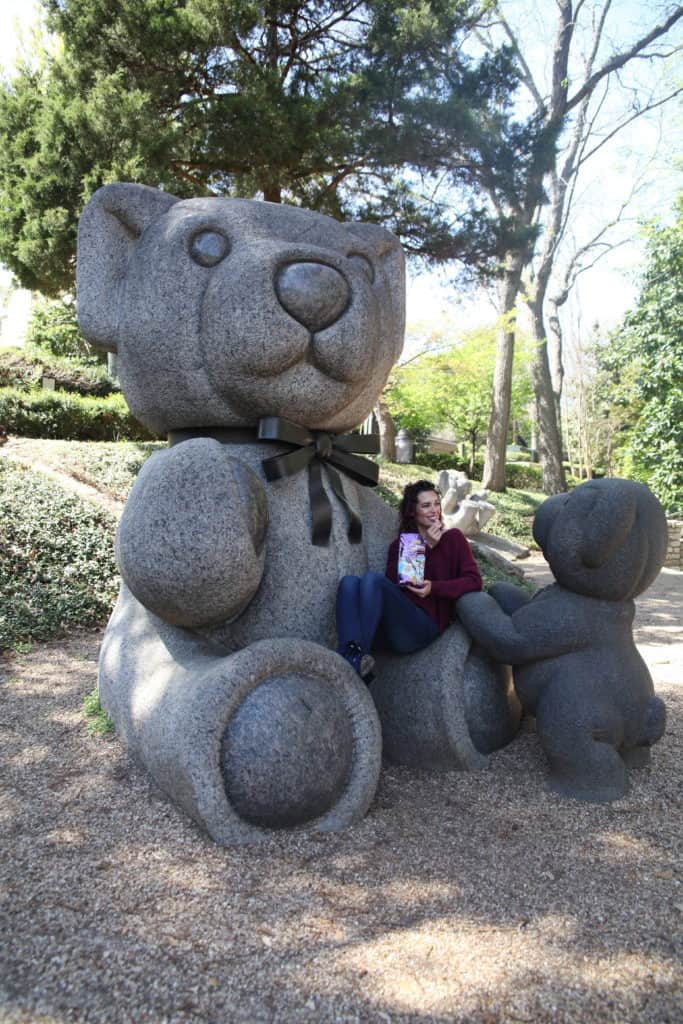 This shop has been compensated by Collective Bias, Inc. and its advertiser. All opinions are mine alone. #FlavoredFrozenFun #Froster #CollectiveBias
Teddy Bear Park in Dallas
Yes! You heard that right! There is a park full of teddy bears right in our backyard! When I learned this I was pretty shocked. What was even more surprising was that I had been to this park before and hadn't even seen these giant teddy bears!
Right around Highland Park is Lakeside Park. With trails and benches along a beautiful lake it's perfect for a picnic or date ( I brought along my Cheetos® Sweetos™!).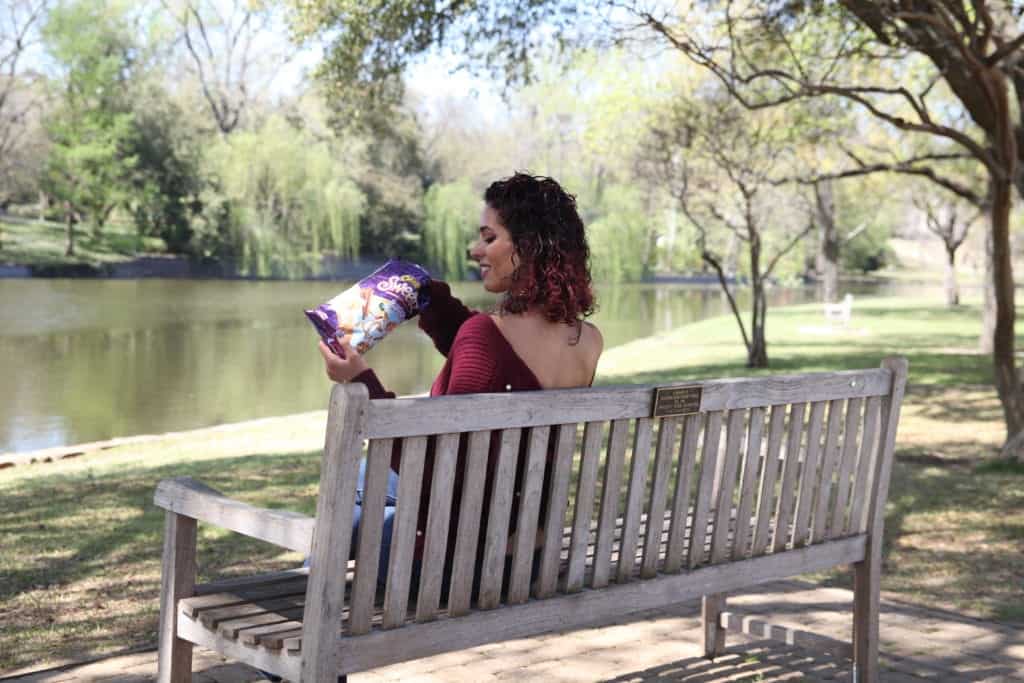 Now the lake is a pretty good size, but it's not that big. So how did I miss these guys staring back at me?
For those who struggle like me you can actually type Teddy Bear at Lakeside Park into maps and it will bring it up.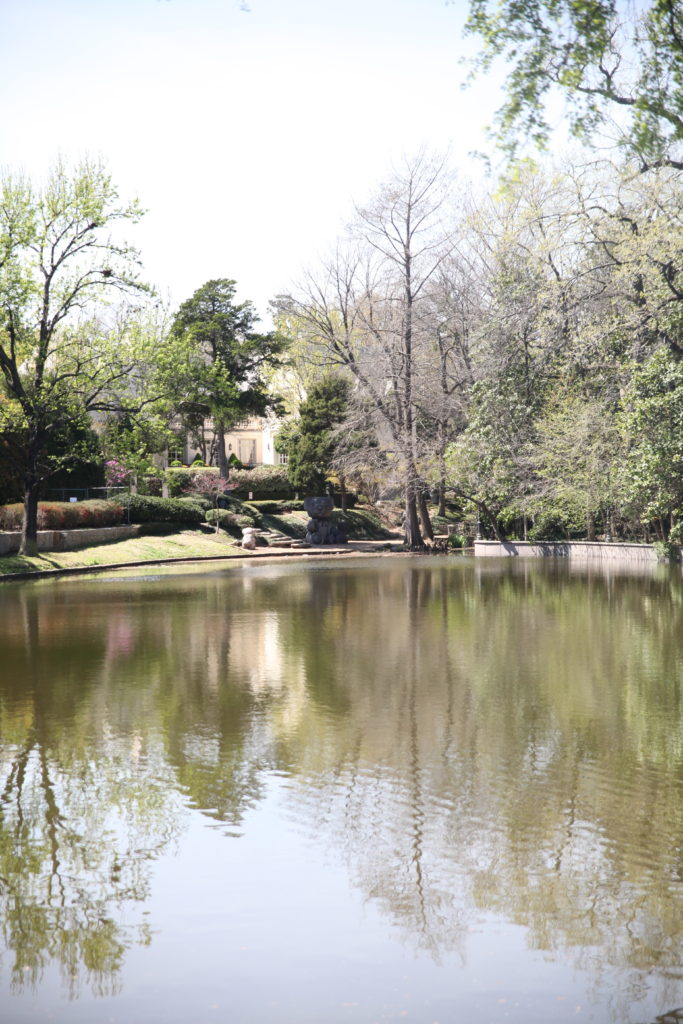 Excited for my discovery I crossed the bridge to meet these not so furry friends.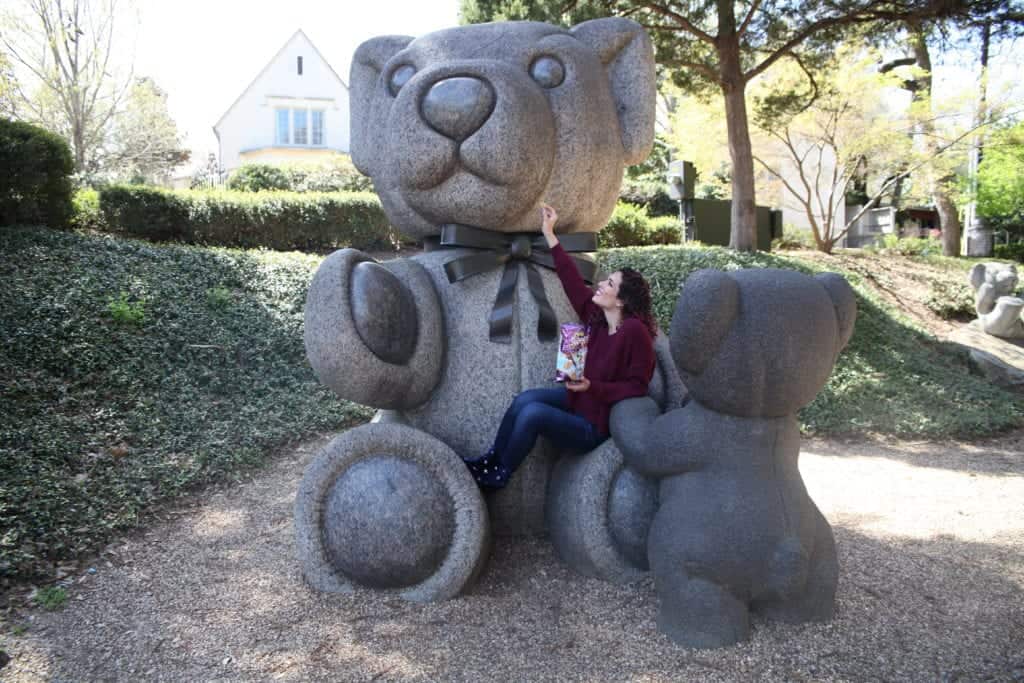 How cool are these teddy bears and what a fun little park for some Flavored, Frozen Fun! While munching on my Cheetos® Sweetos™ and sipping my Sweetos™ Froster, these bears kept staring so I had to share. Not that I blame them! These cinnamon sugar snacks are a sweet twist on the Cheetos® I grew up on-no cheese in these!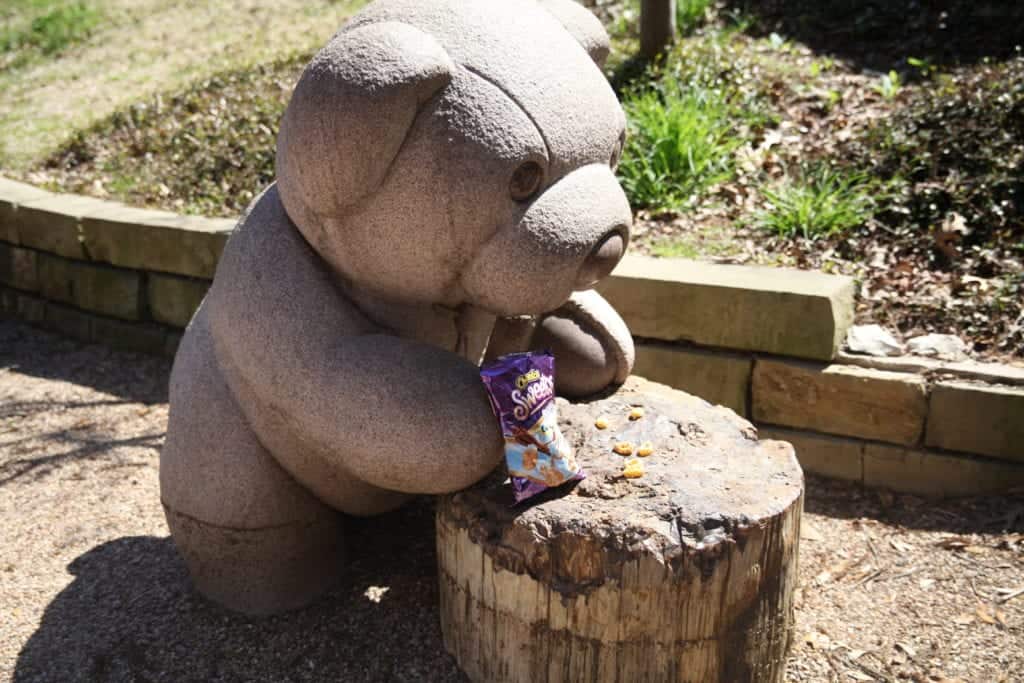 When going to parks I always like to bring munchies and turn them into picnics. Because Cheetos® has a new limited time offer snack with Circle K featuring Cheetos® Sweetos™ and the Sweetos™ Froster, I made sure to head to Circle K before heading to the park. These fun treats are perfect for Springtime and I love the Sweetos™ Froster for the warmer days and, for a limited time only you can have a Sweetos combo for only $2.50 when you buy Sweetos™ Froster & Cheetos® Sweetos™.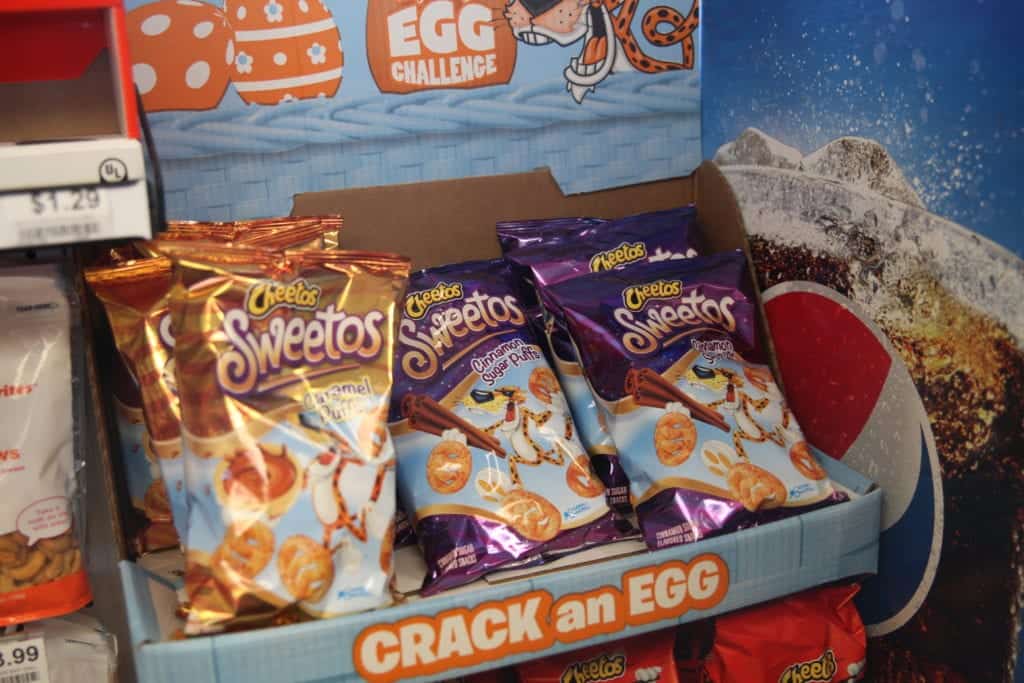 Picking them up was so easy! I just walked into Circle K and grabbed a bag and Sweetos™ Froster at the Froster machine. You can find a Circle K near you by checking out the store locator linked here. How fun is this purple color?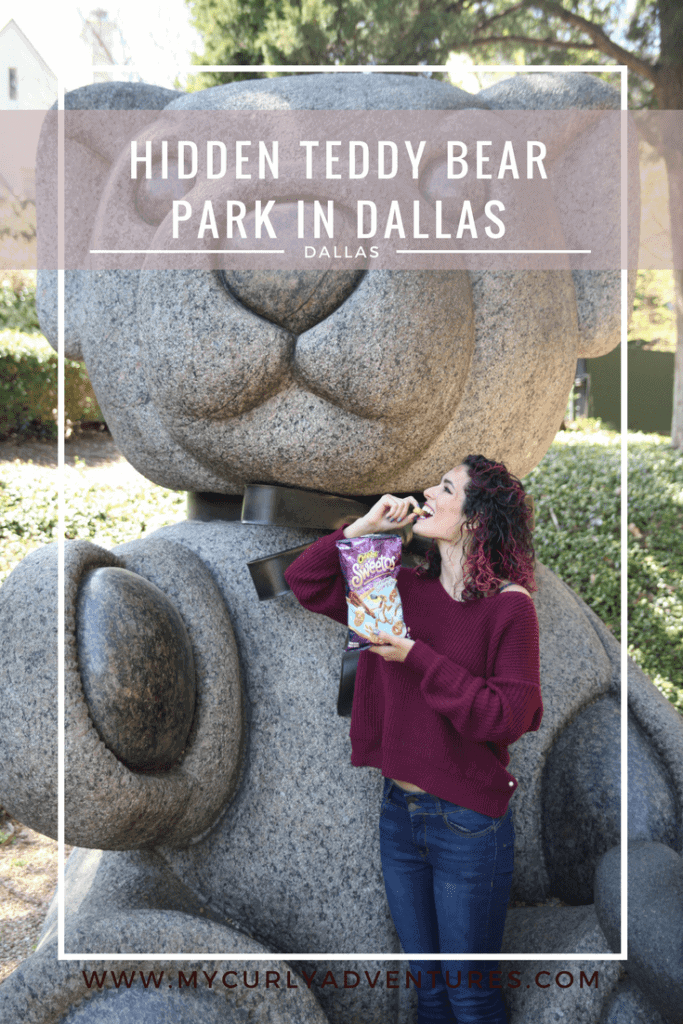 This post was sponsored by Cheetos®. All opinions are my own.