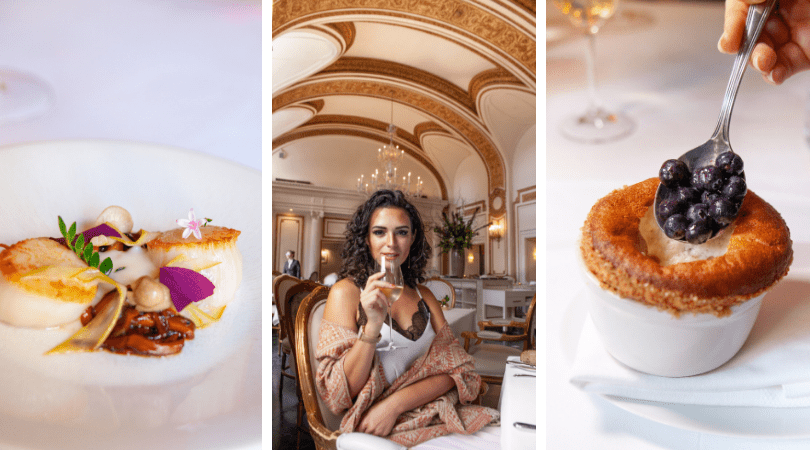 The Adolphus Hotel and French Room stands as a Dallas icon, but remained unknown to me. It wasn't until after returning from Spain, my then-boyfriend, now-husband, had heard me go on for great lengths about paella and found the gem that is City Hall Bistro located in the Adolphus that brought back those flavors. After reminiscing over my first American-found paella, we wandered through the lobby and social lounges of the Adolphus where I was enchanted by the different colors and intricate designs found in every detail of the decor and walls. Since then I've enjoying going back for a staycation, relaxing at the spa, and simply enjoying drinks with friends.
It's a timeless hotel, perfect for a weekend getaway or just a night out. In addition to City Hall Bistro, the Adolphus has the French Room that serves up fine dining and is just an overall experience of its own from the Greek columns, high arched ceilings speckled with gold, and colorful chandeliers.
While the French Room offers an a la carte menu and even high tea on the weekends, this time my husband and I opted to indulge in the their 5-course meal and wine pairing.
We arrived early as the first guests and had the place to ourselves. The first thing I noticed was how attentive the staff was to our every need.
5-Course Meal
It turns out our five courses at the French Room was a little more than 5 courses. We started off with a small pâté soaked in wine that you ate in one bite. While it was probably one of the smallest dishes we had seen, we each took a bite and stared at each other in glee at all of the flavor. If this tiny dish could pack in so much in one bite, we couldn't wait for everything else that was in store.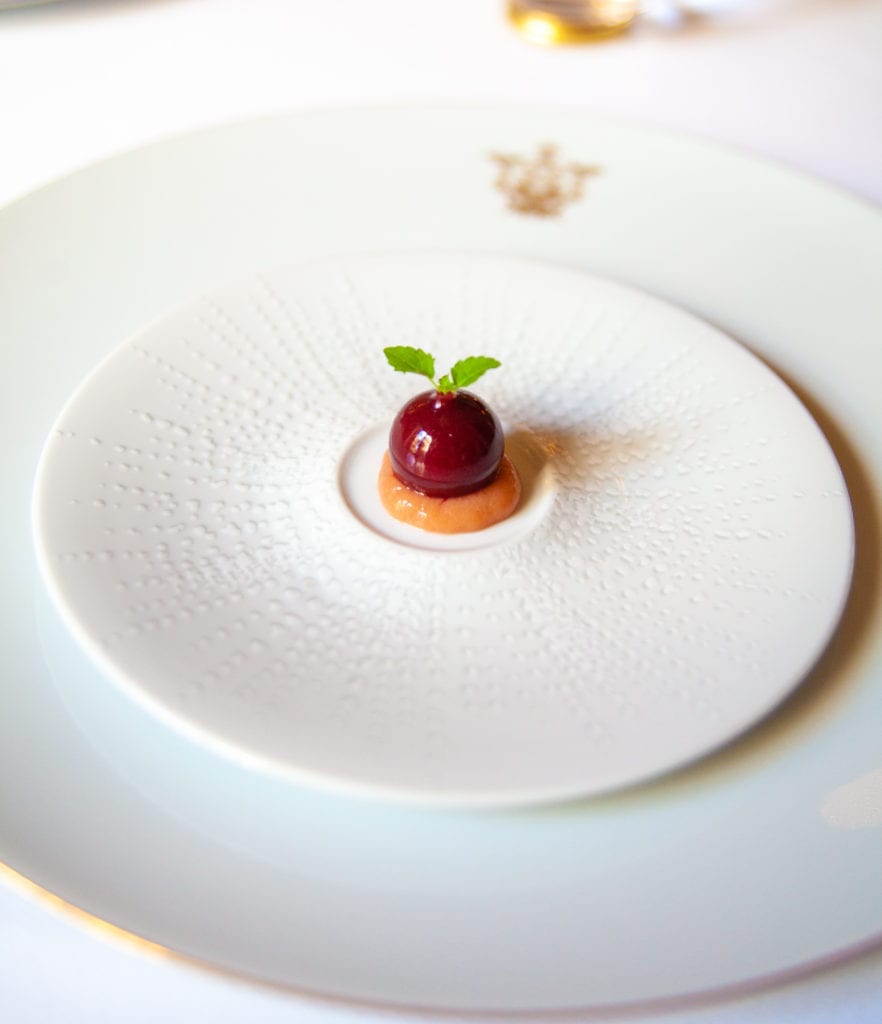 Our second, I mean first course, arrived shortly after. A hamachi served with vibrant lemongrass-ginger gel, caviar, apples, and watermelon radishes. I enjoyed eating nontraditional flavors, and each bite changed depending on how you paired the hamachi with the other garnishes.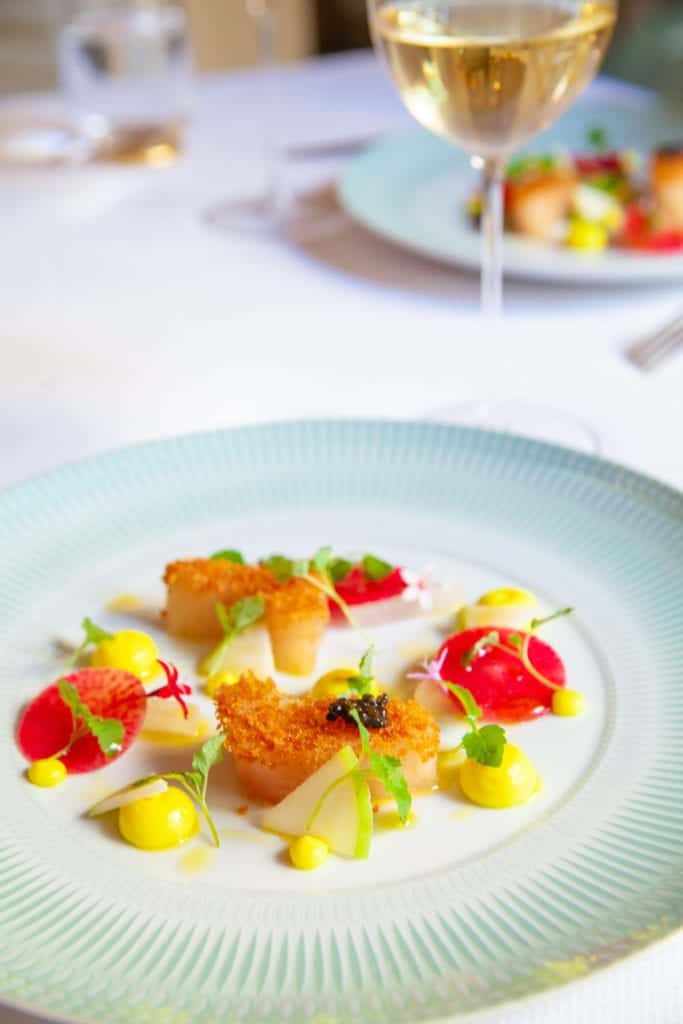 Slowly people trickled in, but with tables spaced apart and an attentive staff, it almost felt like we had the space to ourselves. Next we had the trufèe with asparagus on a spring pea sauce and rhubarb sauce. This dish might have made me more excited about vegetables than I would expect.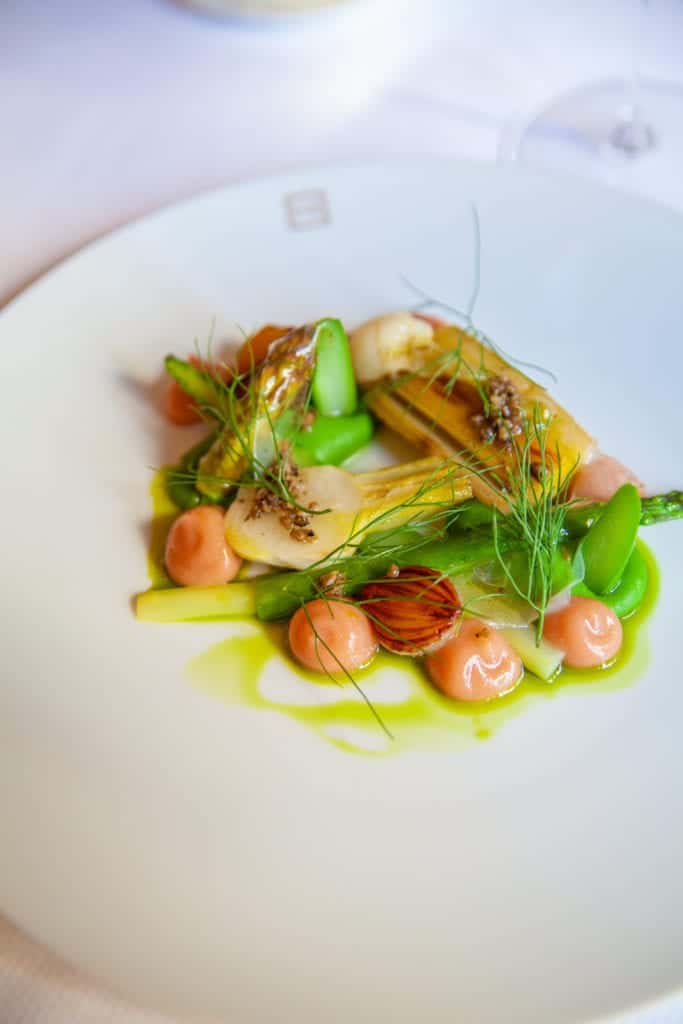 Our meal also came with bread which we unashamedly used to soak up the leftover flavors from the truffée. Unrefined? Maybe. But so worth it.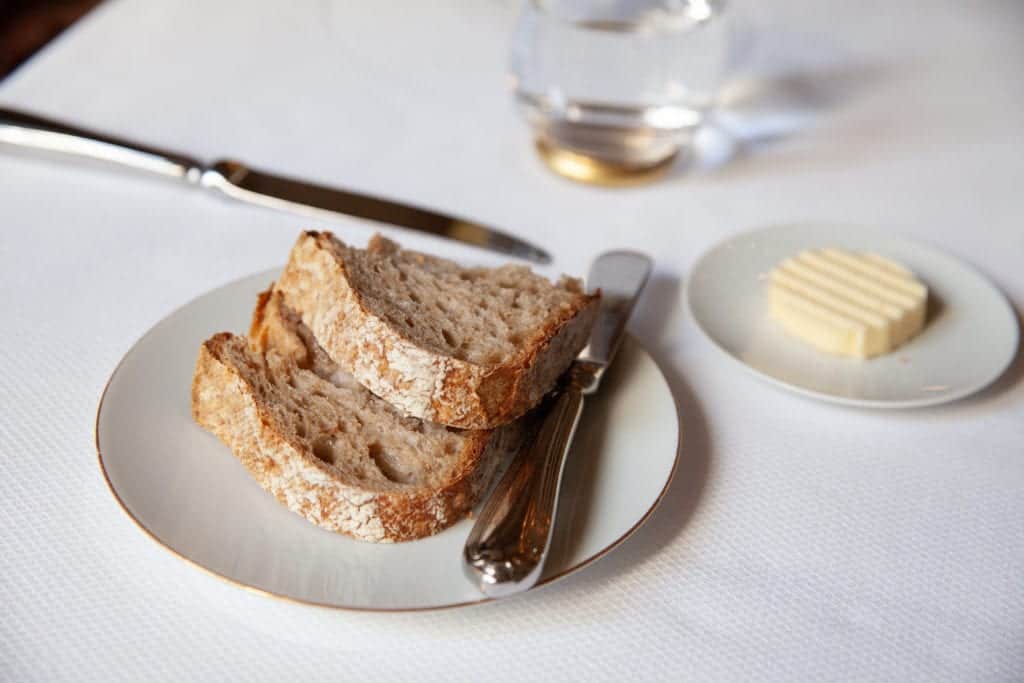 Fresh scallops with mushrooms and adorned with a small flower made up our 4th course. Not only was it beautiful, but the scallops were cooked and seasoned to bring out the flavors perfectly.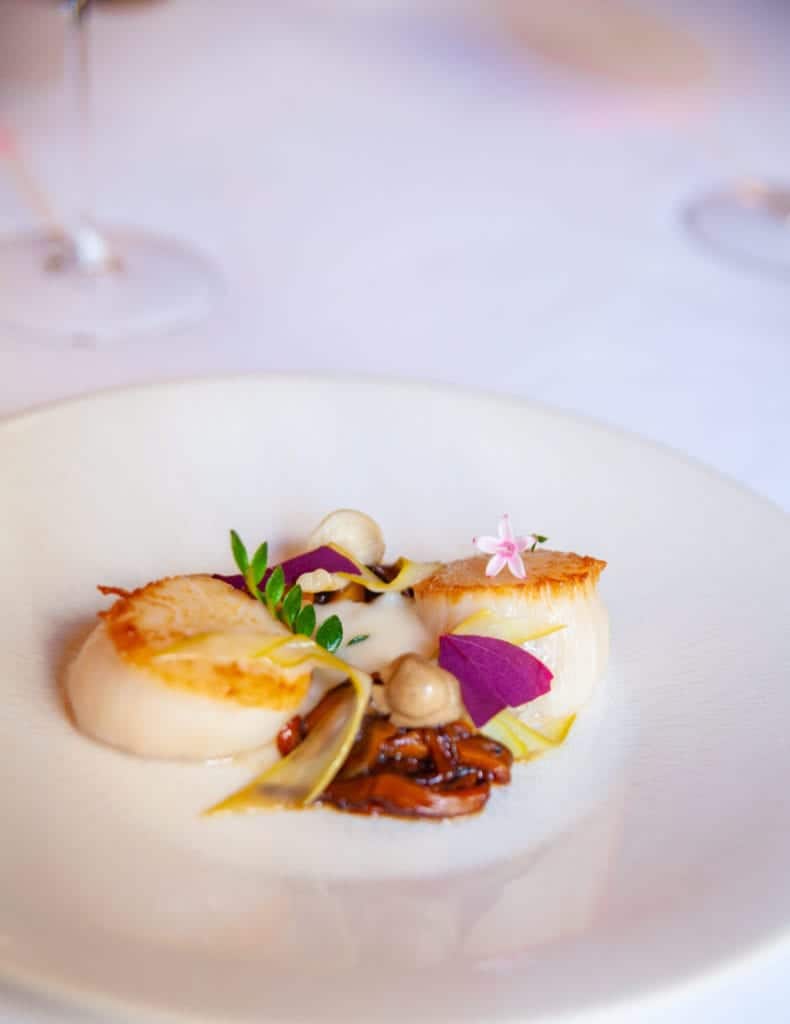 Each wine pairing came with a different glass and went perfectly with the dishes. My favorite was the Arbrois, which I would definitely come back for a glass of this again.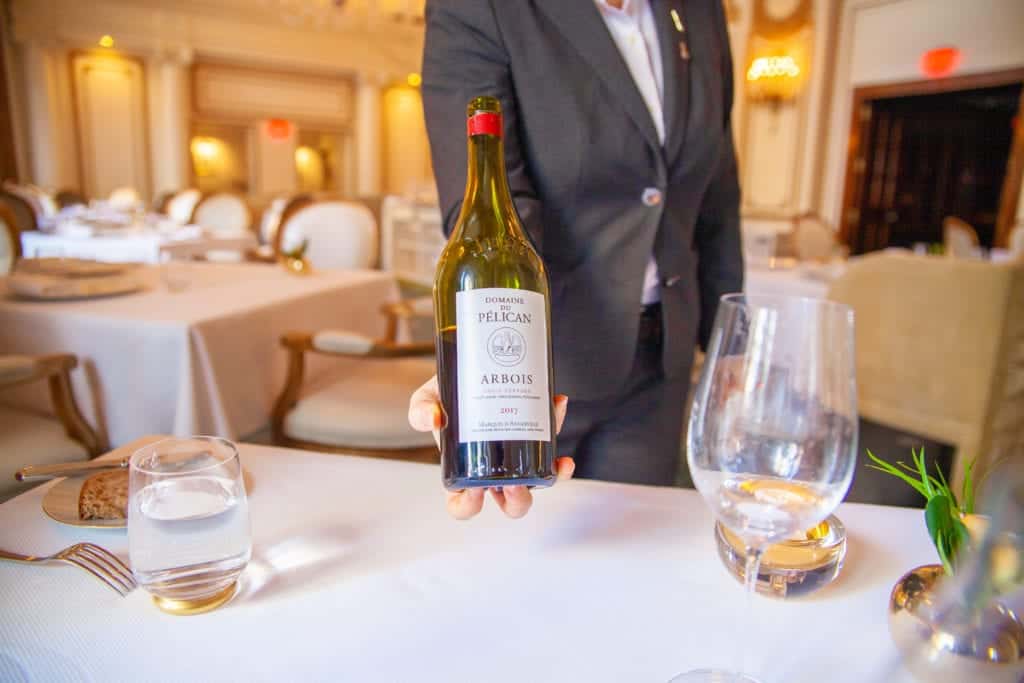 Our final savory dish was the A5 wagyu, the highest quality you can find in the world, served with carrots and greens over the pomme puree (AKA really fancy and delicious mashed potatoes) and topped with the sauce bourguignonne, a French Room specialty.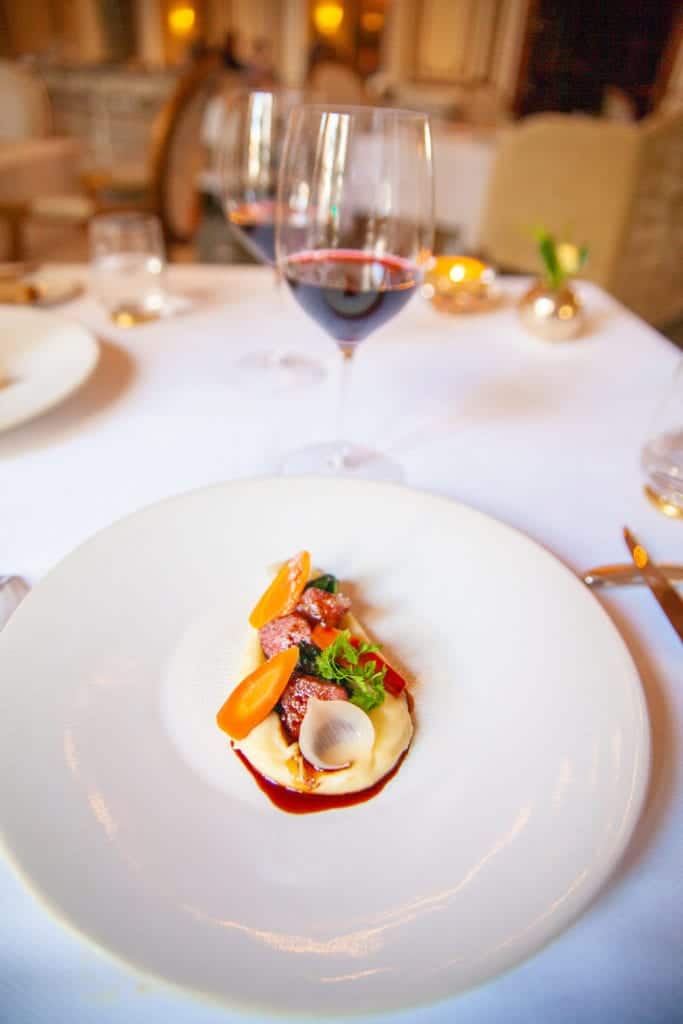 During our meal, we had the pleasure of meeting Connie, a bit of legend here at the French Room. Always warm and welcoming, she really made our night special. I soon learned that Connie is as much as part of the Adolphus's rich history as the hotel itself and worth talking about. She started at what is now City Hall when it was common that women didn't work in places like the French Room. However, her outstanding service quickly caught the attention of a Zimbabwean manager of Air Zimbabwe who enjoyed her service so much that he flew her and her staff down to train his staff. When she returned WSJ, and the Dallas News picked up her story which led to her service at the French Room. She's been regularly nominated as best server and received other awards for her talent. She was so warm and humble and I honestly felt like I should be serving her! If you go, I hope you get the chance to meet Connie.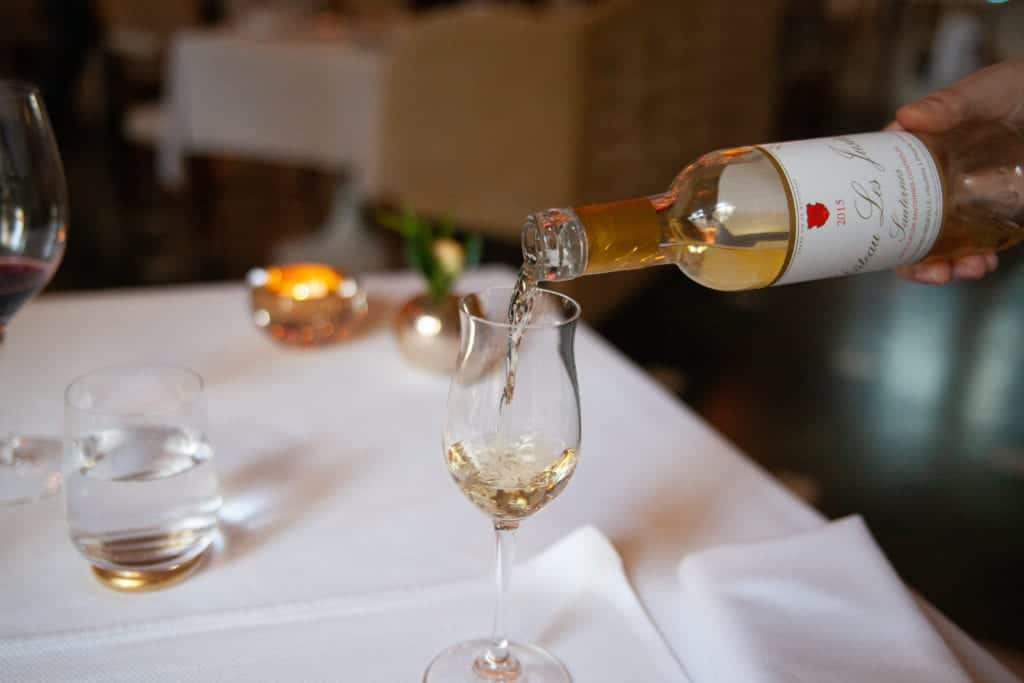 Our last course consisted of a sweet dessert wine and a blueberry souffle that just melted in your mouth.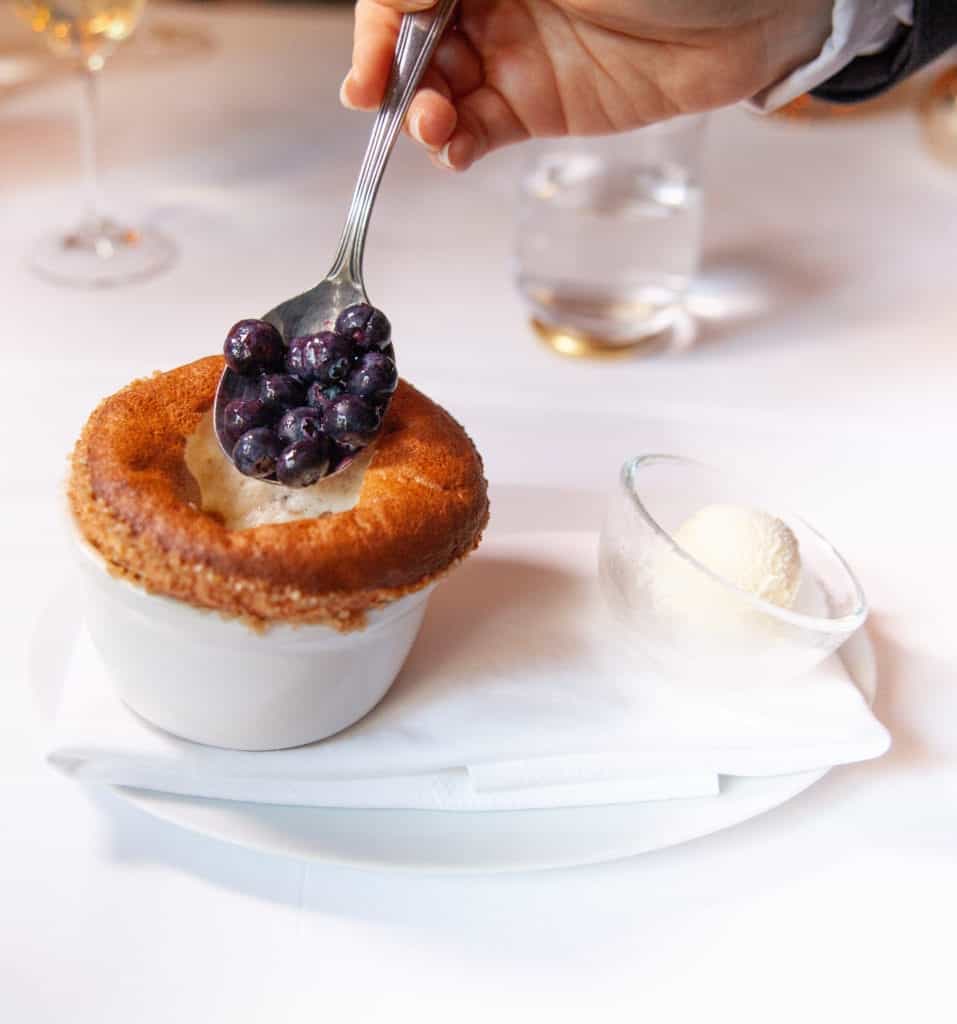 Or at least I thought it was our last course. Until they brought out a rum cake with chocolate that tasted like a little bite of heaven.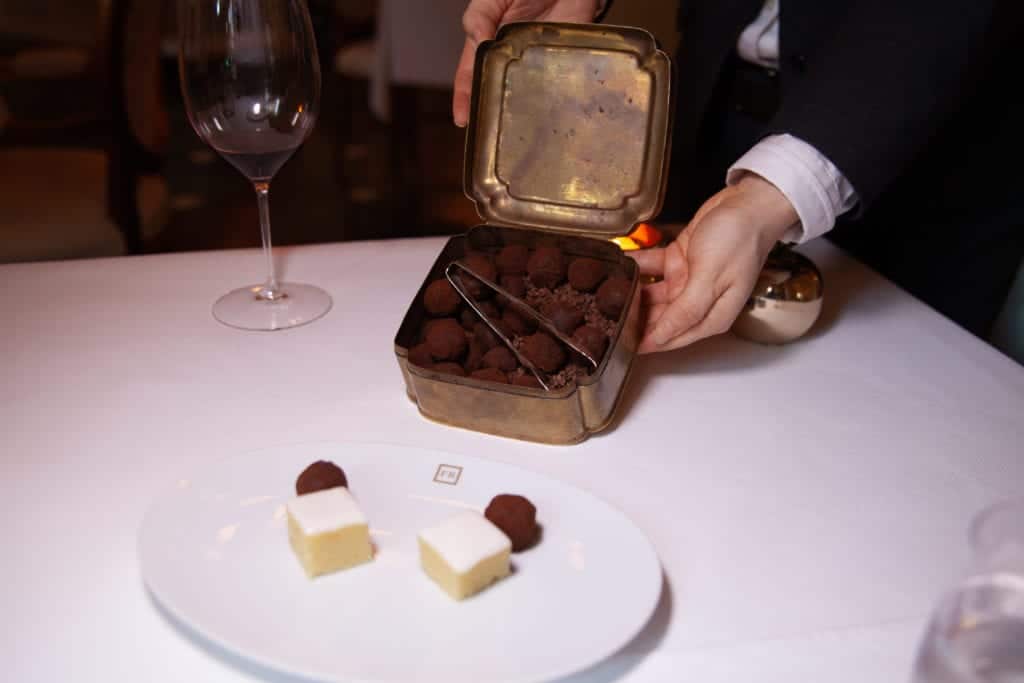 French Room Final Thoughts
In the end, our 5-course meal really turned into a 7-course meal with all of the little surprises they included. We spent about 3 hours slowly savoring each dish and enjoying each other's company in a beautiful French-like setting. There were many flavors that were new to me like the patè and caviar (I was a little afraid to try it before then). By the end we were full and felt like we had been treated a little bit like royalty with all of the care they put in to making sure our meal and experience was delightful. The French Room makes for the perfect romantic setting for those splurge-worthy moments.
While in Dallas, don't forget to check out all of the things to do in Dallas and Downtown Dallas and to see how you can eat around the World in Downtown Dallas!