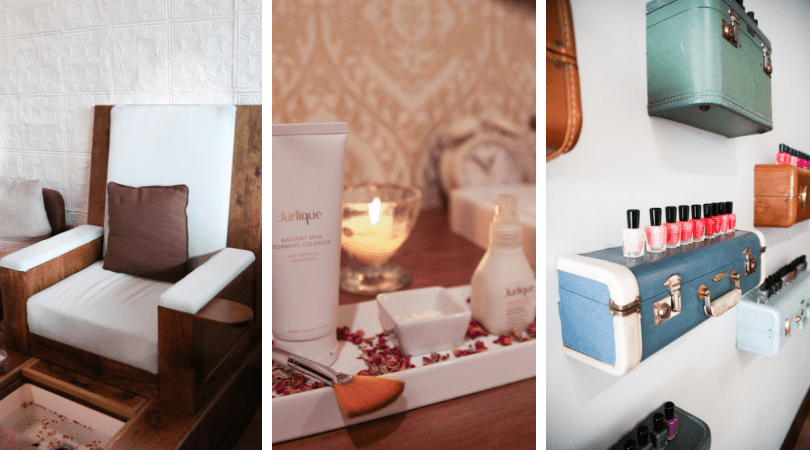 Upon initially walking into Vivian's Boutique Spa I was enchanted by the sweet smell of baked cookies and the bright white walls covered in beautiful décor. I soon learned that they constantly had a whoopie pie candle going for the delectable smell. Lining the walls were old suitcases stacked with nail polishes of all different colors. I hadn't even started the services and I was excited to be there.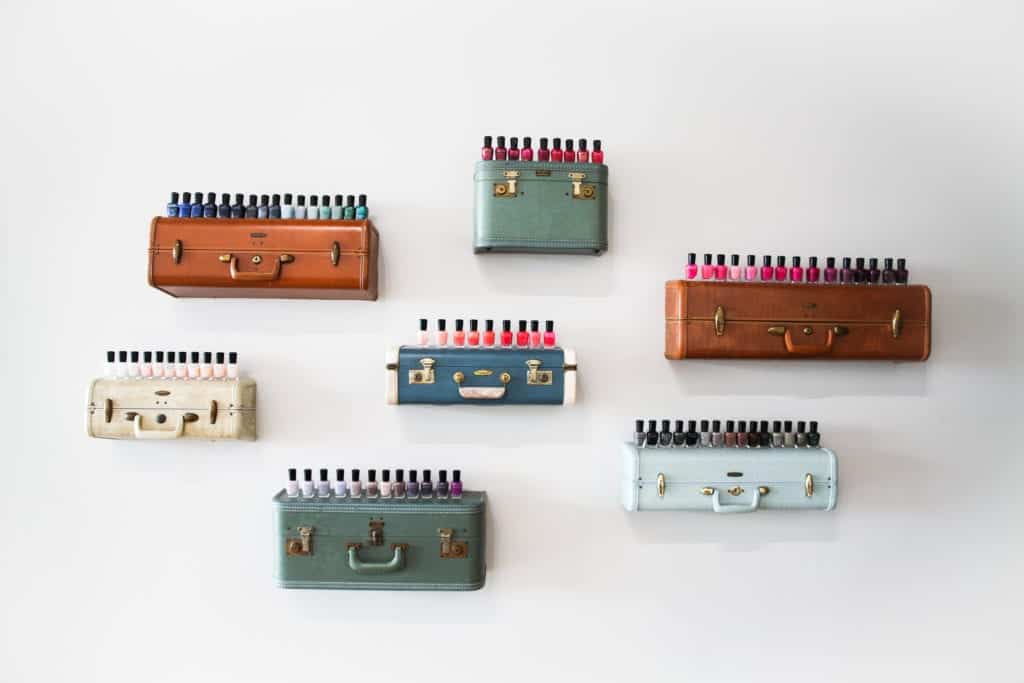 If you've never been to Vivan's, you will soon realize it's not like other spas. The beautiful décor and personal touches make it stand out as something truly unique. When it comes to services, they have traditional treatments, but also a regularly rotating menu of specialized themed services. Basically, you'll be coming back at least every two months to try whatever new service they have developed.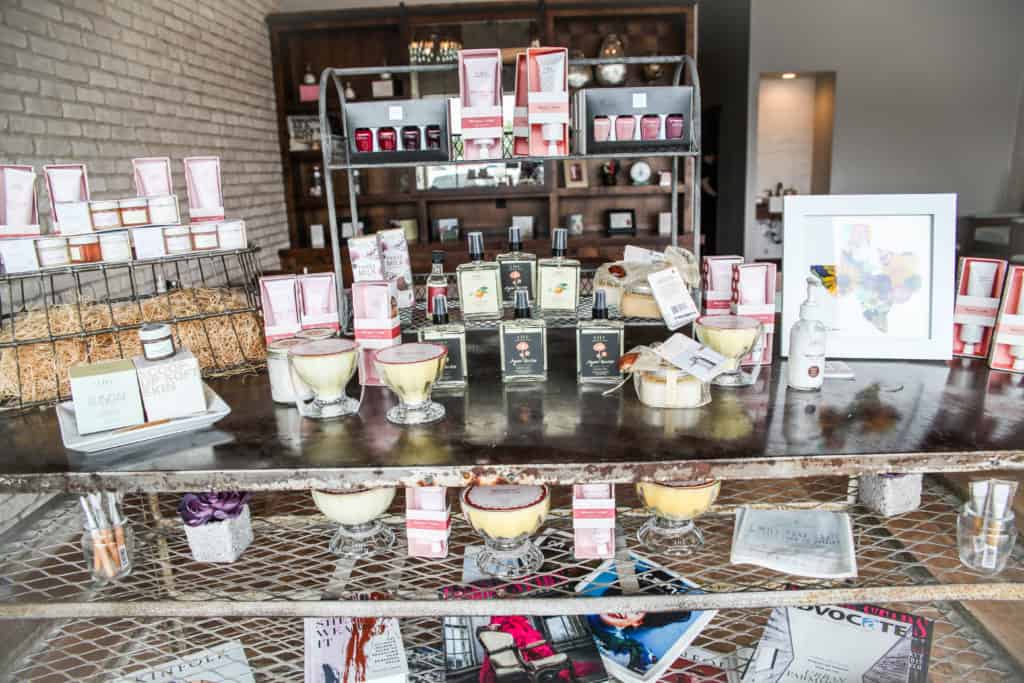 I first became interested with Vivian's after hearing of the Rose-themed services. I'm a fan of rose because there are so many healing properties from rose, so I signed up for the rose trio service, including a Rose Quartz Massage, Rose Facial, and Rose Mani/Pedi.
After dressing into my robe and taking a selfie in the bathroom (because how cute is the wallpaper?!) I sat on the plush blue couch waiting to be called for my massage.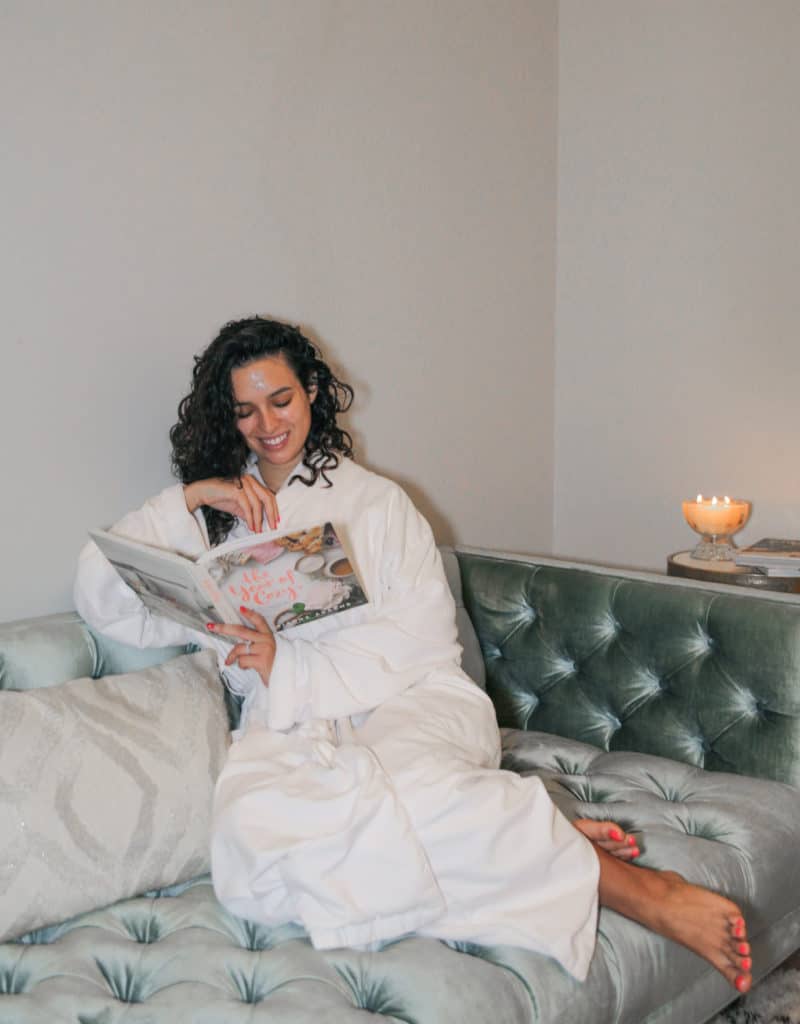 I was led into the massage room where the therapist helped identify pain points. I wasn't sure what to expect from a Rose Quartz massage and the therapist showed me the beautiful heart shaped rose quartz stones and explained it would be like a hot stone massage only better because of the purifying benefits of the rose quartz and rose hip oil. She was absolutely right. She expertly applied the right amount of pressure so that my back pain disappeared under the rose quartz hearts. Usually with massages I enjoy them, but getting to the point of relaxation is difficult for me. I think it has to do with working for myself and knowing the list of things I need to do never ends. The combination of rose quartz and the way the staff smoothly transitioned from the relaxation room to set the tone, achieved something I hadn't felt in a long time – actual relaxation that continued throughout the course of the day. For once my massage was not a chance to reflect on all the things I needed to do, but to simply meditate on the bliss that I was feeling.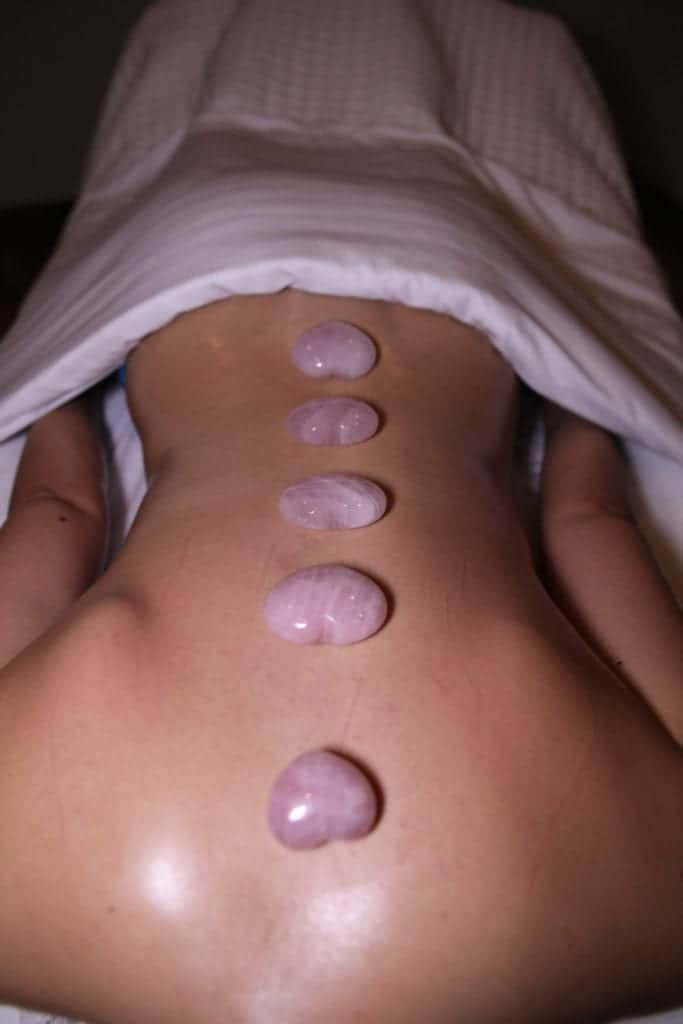 After being in complete relaxation mode, I headed over for my Rosy Glow Facial where we went through a rosy process of exfoliation, steaming, a radiant foaming cleanser, and a rose moisture balancing serum. As if the original massage wasn't fantastic enough, I was pampered with another massage during the treatment while my face absorbed the rose products and benefits.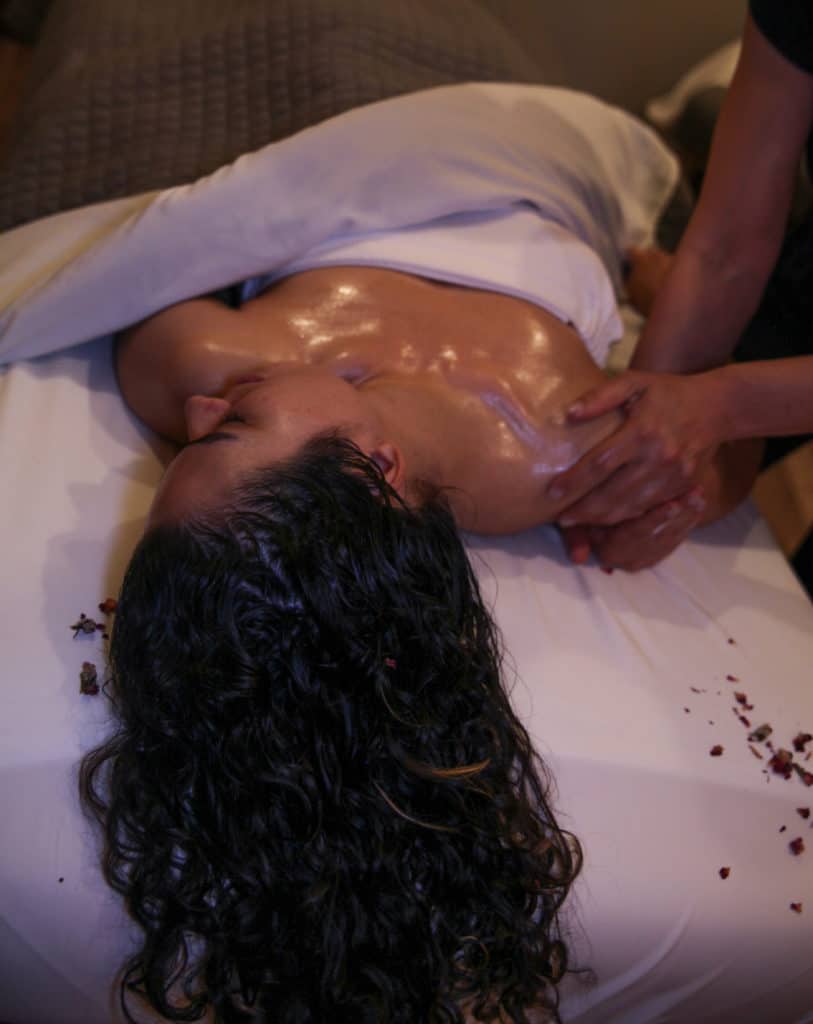 Face glowing, aches gone, I was ready to get glam with the rosy & sweet cream mani/pedi. The pedicure chair came with a foot bath covered in rose petals and a delicious sweet cream foam so that my toes could smell as good as the salon! A wonderful hand and foot massage with avocado & macadamia oils & rose oil extract is given before choosing a fun color such a glittery purple or neon pink.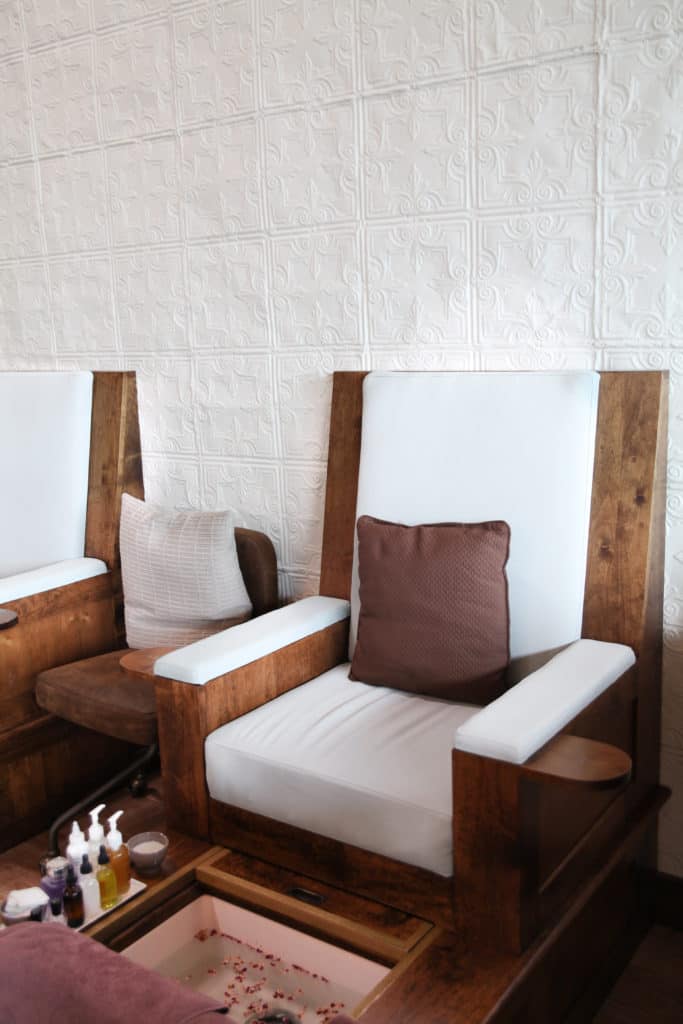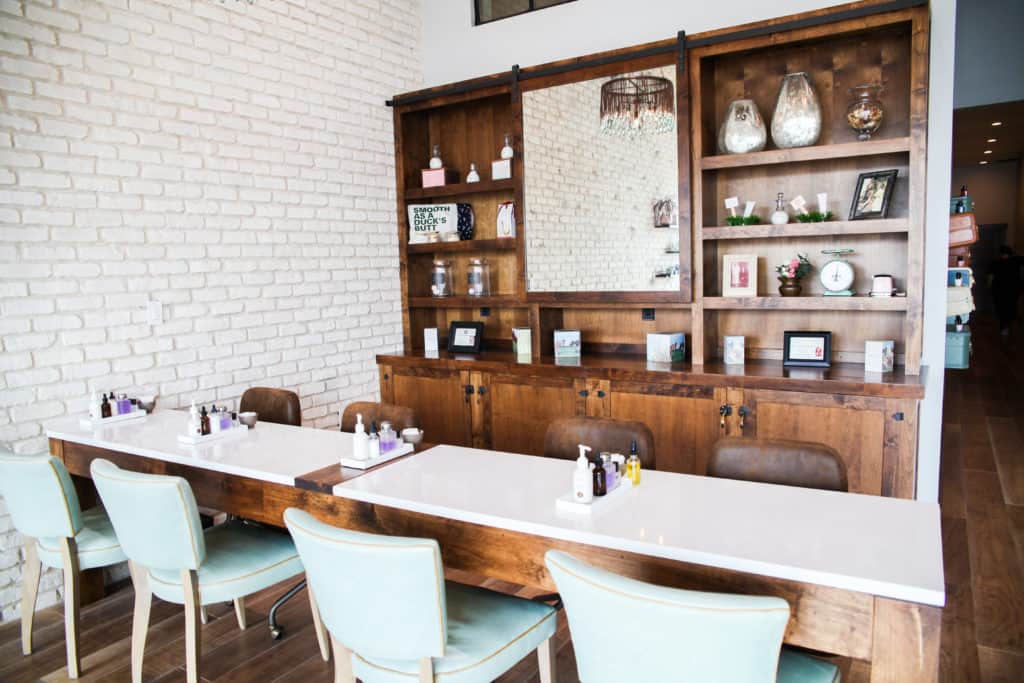 Overall, I loved the atmosphere that Vivan's provided. It was beautiful and serene. However, it didn't stop there. The owner has carefully curated a staff that provide services beyond expectations. If you're looking for something truly special, Vivian's is a perfect match.