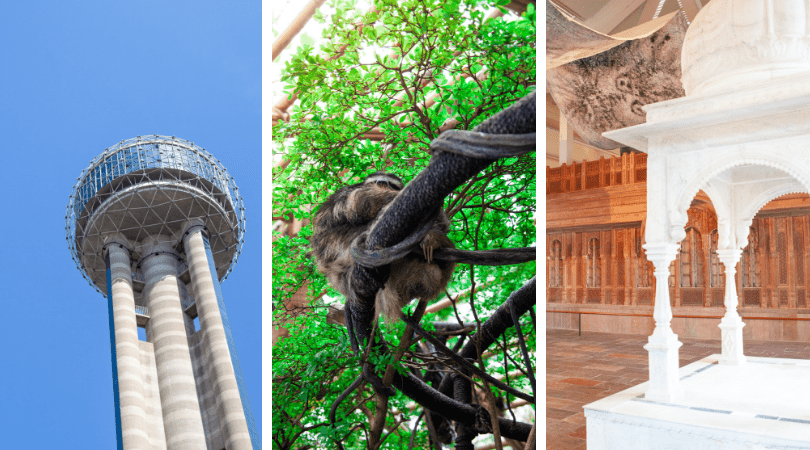 Looking for a destination to travel to but don't want to rent a car? Dallas has everything you need to travel without a car. While I love traveling around the DFW metroplex there are actually plenty of things to do in Downtown Dallas for a full weekend getaway. In fact you can almost travel the world without ever leaving Downtown Dallas. Keep on reading to find out all the fun things to do in Downtown Dallas.
Dallas Museum of Art
The DMA is not only of the largest art museums in the US, but it's also free! You can travel through a world of art with over 24,000 works from Asia, Europe, Africa, and the Americas. Plus, you can check out their calendar for unique events like mystery nights, workshops, film screenings, and more.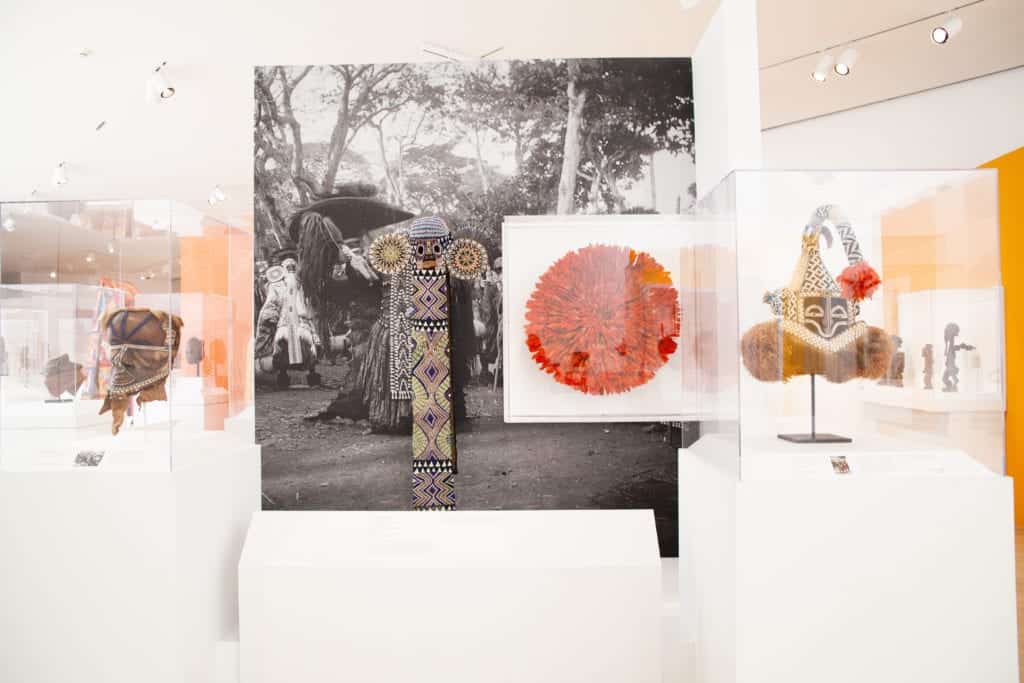 Crow Collection of Asian Art
Another fun and free art museum that is just a two-minute walk from the DMA is the Crow Collection of Asian Art. Check out their Samurai collection, jade collection, and intricate art.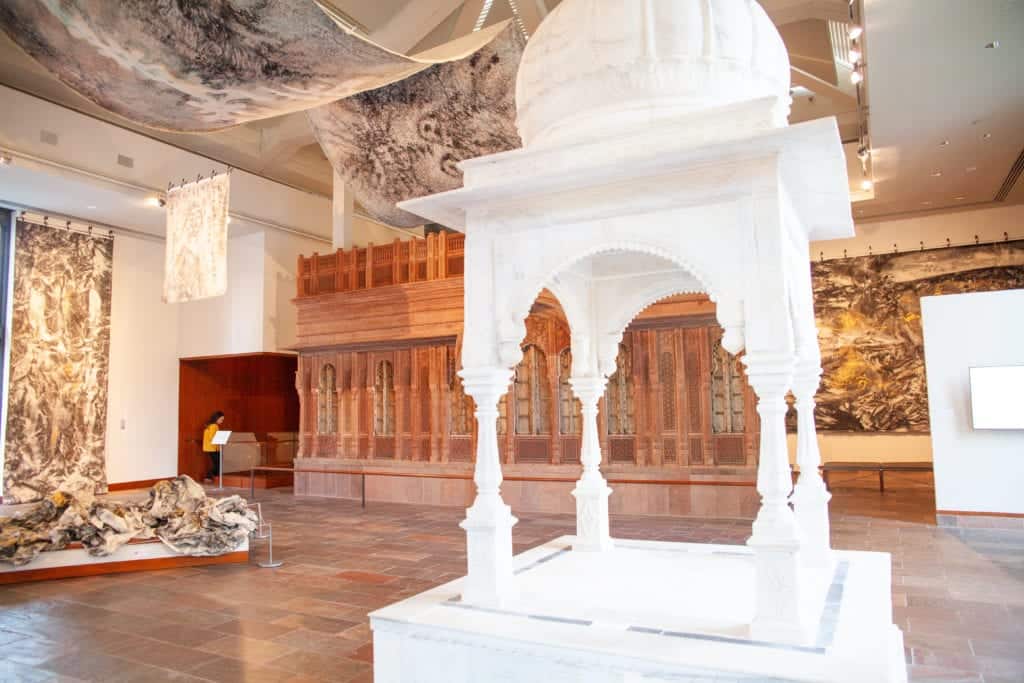 Klyde Warren Park
After all the time indoors, Klyde Warren Park makes the perfect place for fresh air. They have beautiful walking trails and a great section for the kids with a playground and water fountain. The sides are lined with food trucks for tasty treats. They have a section where you can check out books, magazines, and even games for free.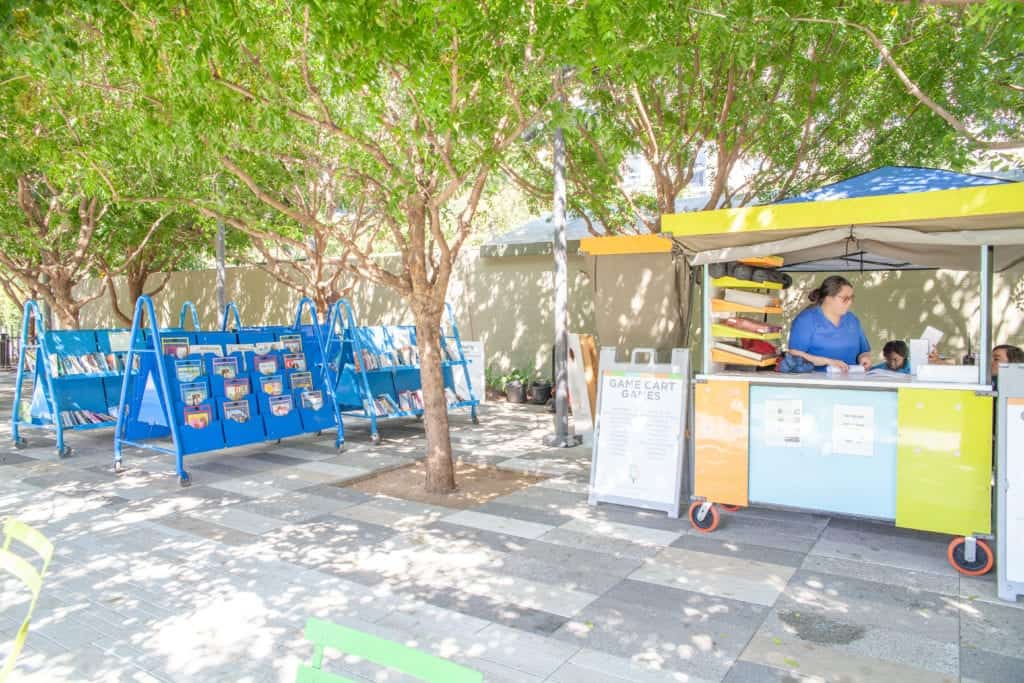 Klyde Warren Park also has an ongoing list of different events and most of them are free like yoga, tai chi, dancing in the park, story time, and even Poetry in the Park. One of my all-time favorite Dallas foodie events is Park and Palate in the Fall that you have to go to at least once.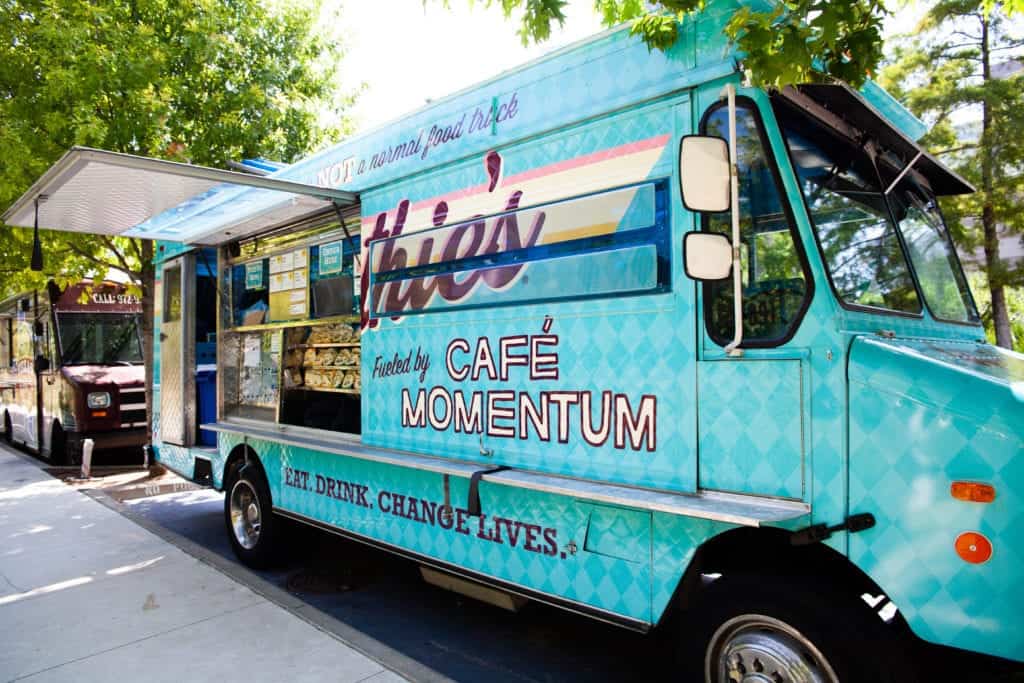 Dallas World Aquarium
You can even travel the world underseas at the Dallas World Aquarium! There are sting rays, otters, sharks, birds of all colors and more. One of my favorite parts is the sloth section where you can get up close to where they are just hanging around.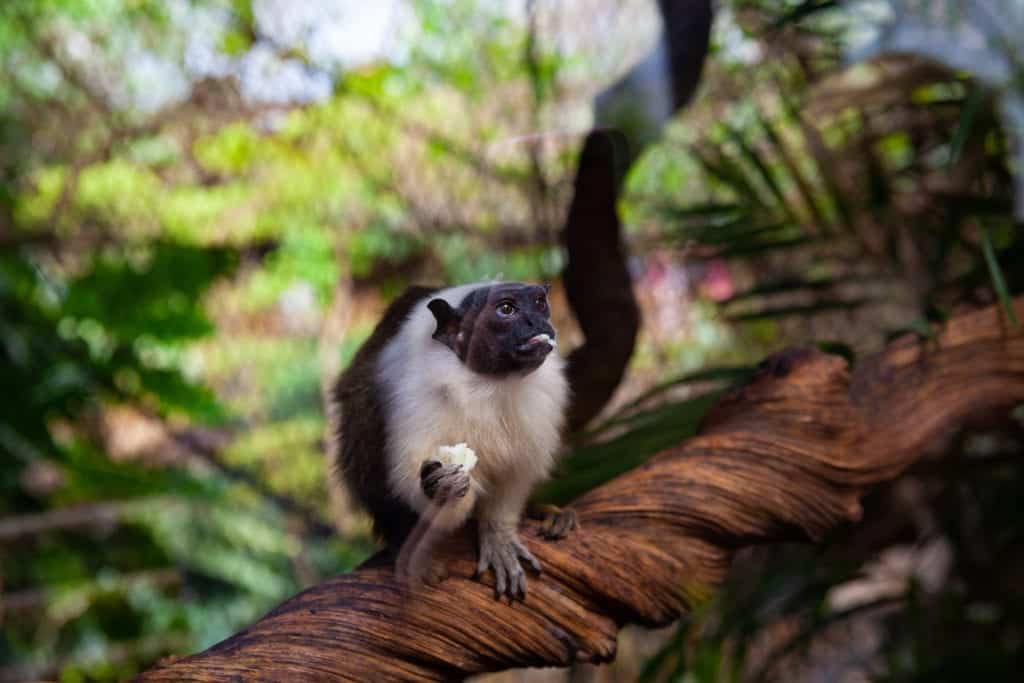 AT&T Performing Arts Center
Dallas is an arts mecca and not only gets the top performing shows, but also some of the more exciting and lesser-known shows. From the top Broadways hits, to comedy, ballet, and special speakers, the AT&T Performing Arts Center has a little bit of everything.
Dallas Symphony
Whether you're a big classical music lover or not, the DSO has something for everyone. While I love the classics, they also do an incredible job at making the Symphony modern with performances like Harry Potter & Star Wars in concert (where you watch the movie with a live orchestra performing,) singers, and even the occasional mariachi band to go alongside the orchestra!
International Flavors – Where to Eat in Downtown Dallas
There is so much good food in Downtown Dallas with some of the best happy hours. Check out how you can eat around the world in Downtown Dallas with Irish food, Chinese food, fine French dining, Indian-Tex-Mex fusion and more.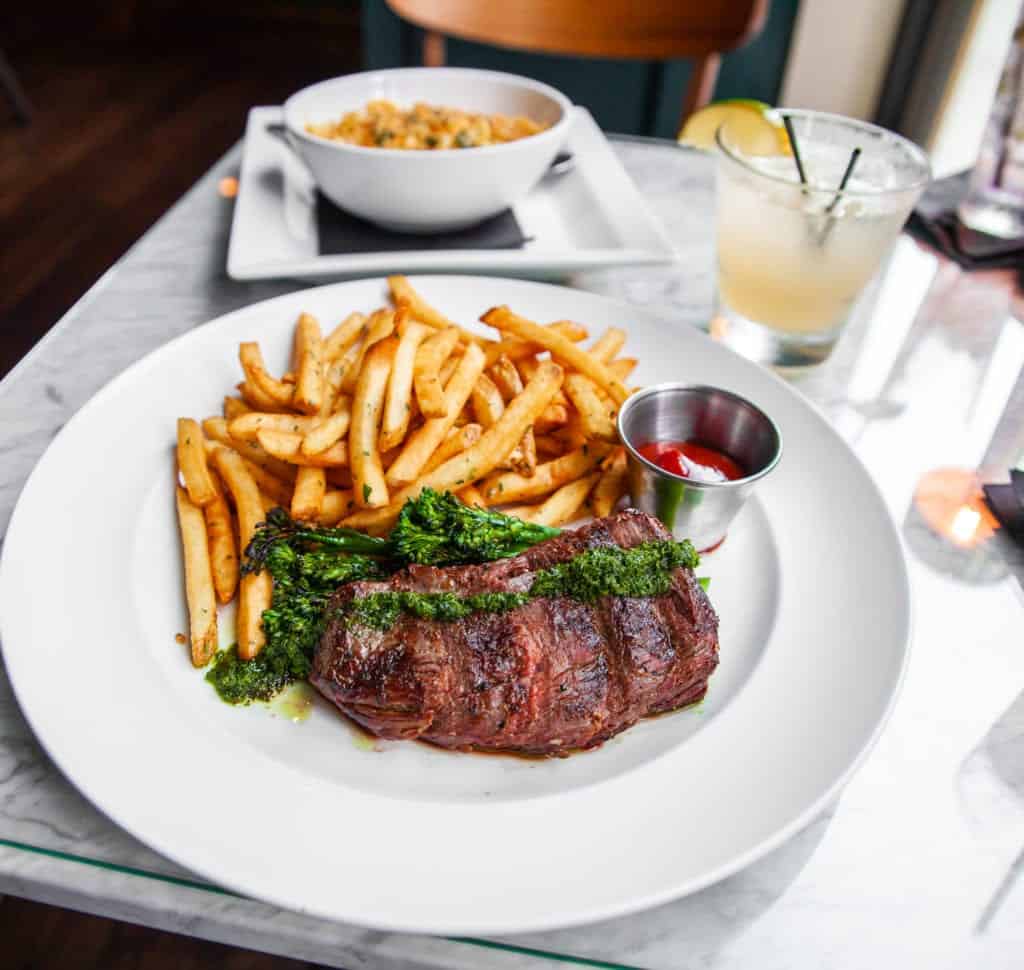 Where to Stay in Downtown Dallas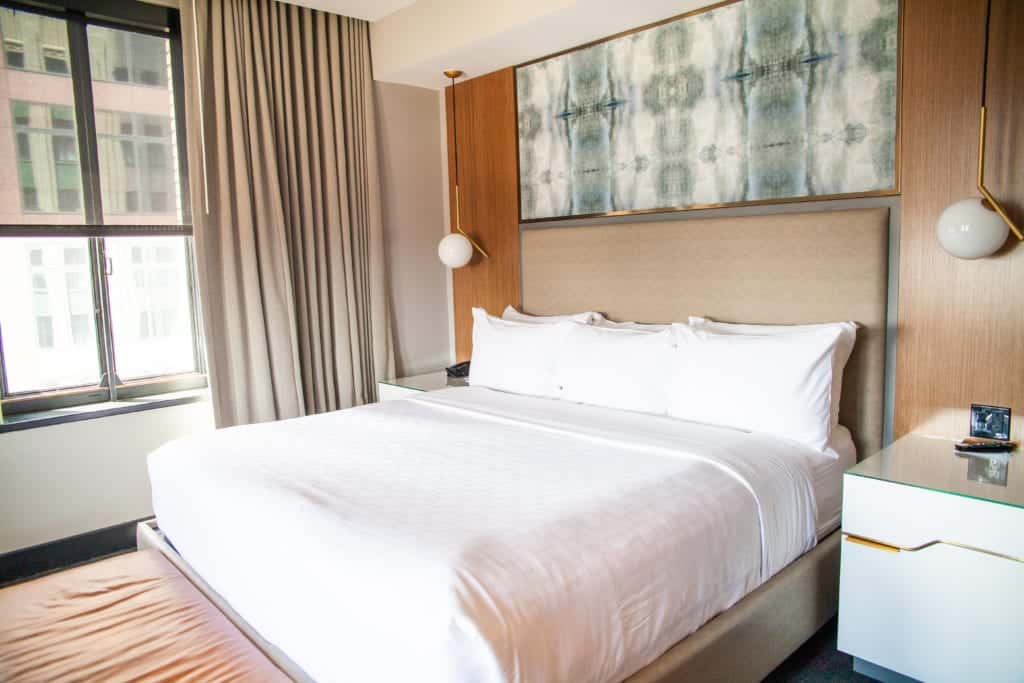 We had the pleasure of staying at the Cambria Dallas which was perfectly located so we could walk most places. The rooms were spacious with views of Downtown Dallas. When not resting in our room, we enjoyed the beautiful bar downstairs. You can read all about our experience at the Cambria Dallas here.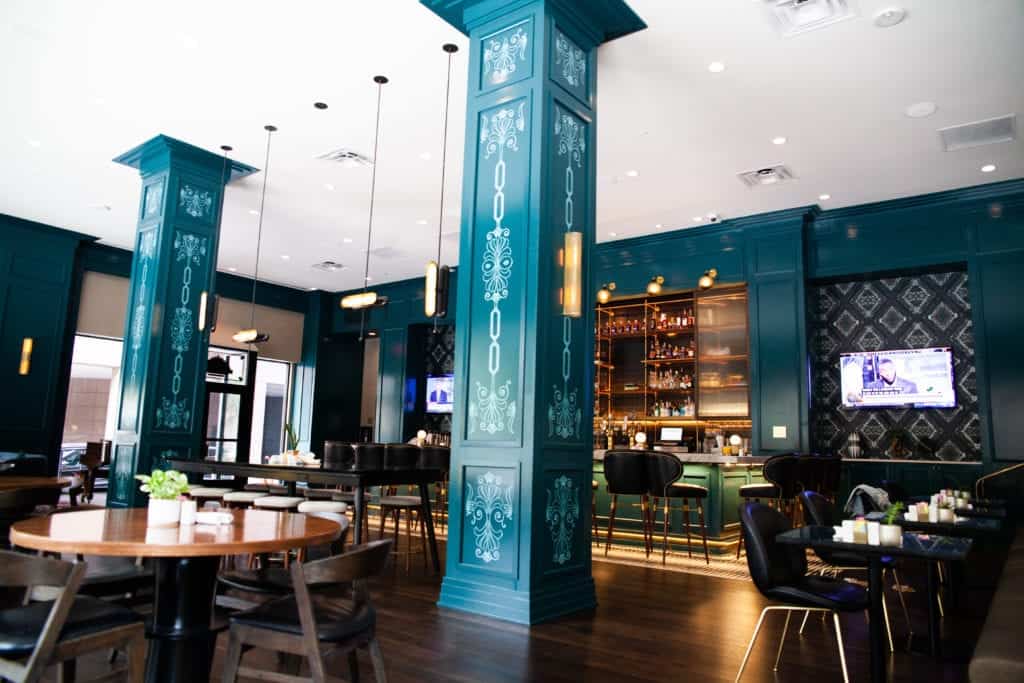 Things to Do in Downtown Dallas: Final Thoughts
I love how you can spend a full weekend in Downtown Dallas without a car and without traveling far. There are so many international inspirations close to home. If you're looking for something to do in Downtown Dallas this weekend, make sure to save this so you can stay up to date with the different places that have different events. If you're looking to go a little further, check out my guide on things to do in Dallas.
Some other fun DFW destinations to visit are: