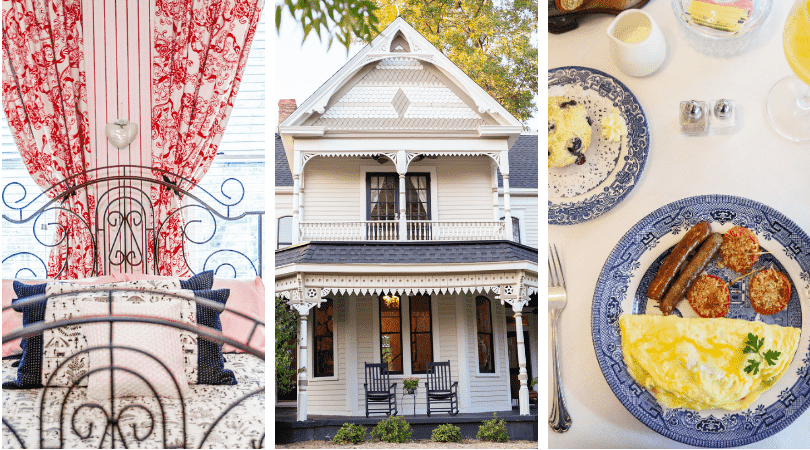 This post is sponsored by Autotrader and Kelley Blue Book, however, all thoughts and opinions are my own.
Bed & Breakfasts always make for such beautiful and unique getaways. You get to stay in a historic home that often contains all of this history, and the bed & breakfasts have so much personality. There's something so special about bed & breakfasts. They always have the most plush beds and a delicious breakfast in the morning. Living in Dallas, we have so many wonderful and unique b&bs that are usually less than an hour away. The great thing about this is you get to have a getaway without having to drive far.
Visiting a bed & breakfast anytime of the year makes for a wonderful getaway. During the holidays there's something extra special about staying in a historic home all decorated with Christmas trees and with all of the festivity. Bring out the fun Christmas sweaters and holiday gear and enjoy getting out.
To help with those road trips, we've enjoyed how helpful Autotrader, and Kelley Blue Book have been! We've gone to their site for all the car resources including winter care car tips. We've utilized their different tips for so many different road trips. We've utilized their different tips for so many different road trips, and now they're helping us get ready for the holidays with helpful advice and tips on how to stay safe on the road this winter — whether you're staying home or traveling! Wherever you go this season, be sure to follow any local travel restrictions or stay-at-home orders. 
Bed & Breakfast in Ennis TX
I always think of Ennis, and the bluebonnets and the Hoefer House brings all that bluebonnet joy to their historic home. They are located near the square, so you can be just a walk away from everything. The room itself is full of blue colors and bluebonnet artwork.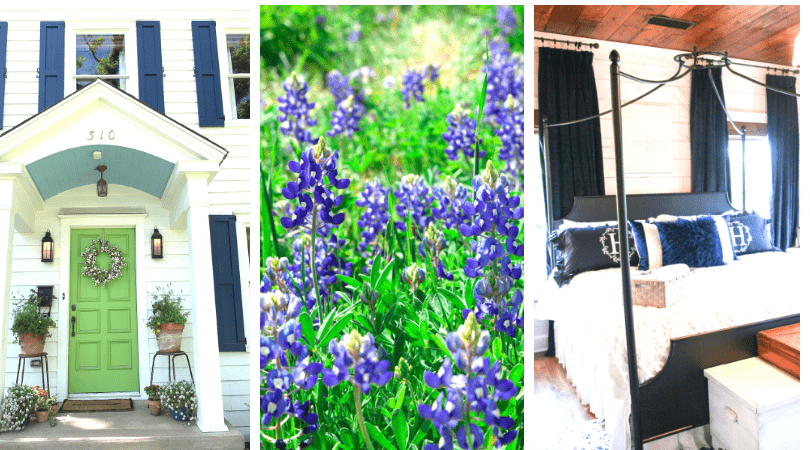 Bed & Breakfast in Farmersville TX
There are so many things to love about the Honaker House, from the way the outside looks like a real-life doll house, to the clawfoot tubs you can relax in. Plus, you have to book a tea party in their romantic garden. Each room is so different for a unique experience in each one. The beautiful town of Farmersville has so much beauty around it as well, and is the perfect little, small-town getaway or even romantic trip.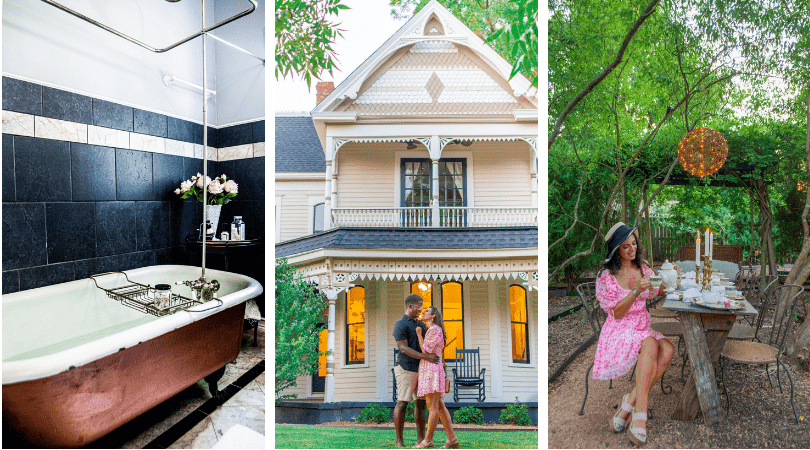 Bed & Breakfast in McKinney TX
The great thing about the Neathery Estates Bed & Breakfast is that the historic home also comes with a pool for a day out in the sun! They have such fun pops of color, and the artwork is modern and vibrant. One of the rooms even comes with a nice little upstairs patio.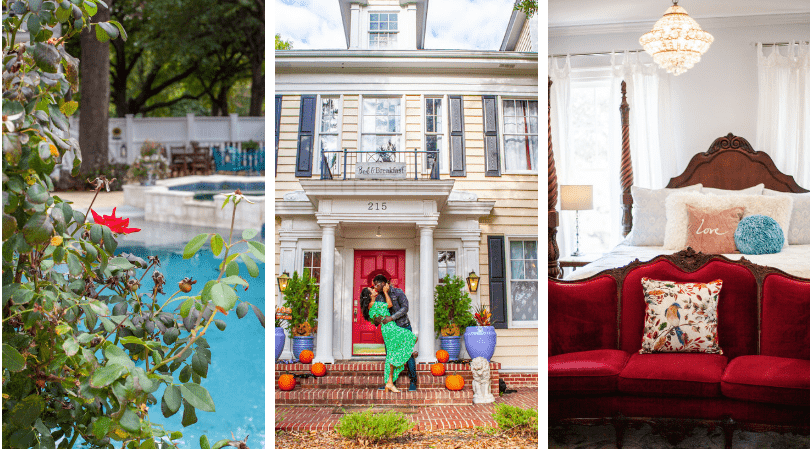 Bed & Breakfast in Denison TX
The beautiful and historic Davis on Morton Inn is so full of charm. It's probably one of the B&Bs that holds most onto that historic feel with antiques and gems all around but doesn't feel stuffy. We loved how unique their wallpaper was, and they have a huge bathtub!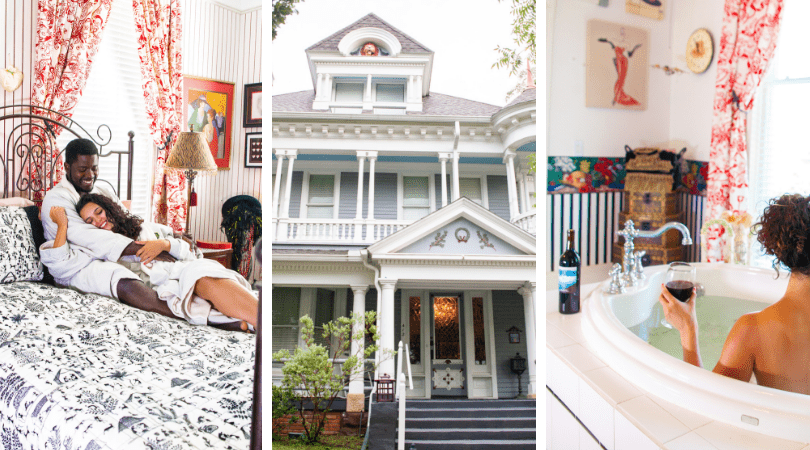 Bed & Breakfast in Glen Rose TX
The Inn on the River in Glen Rose was once famous for the healing springs on site. While those are no longer there, it still remains a place of restorative rest. If you're looking for a bed & breakfast for a larger group, this is also a great option as they have a large number of rooms.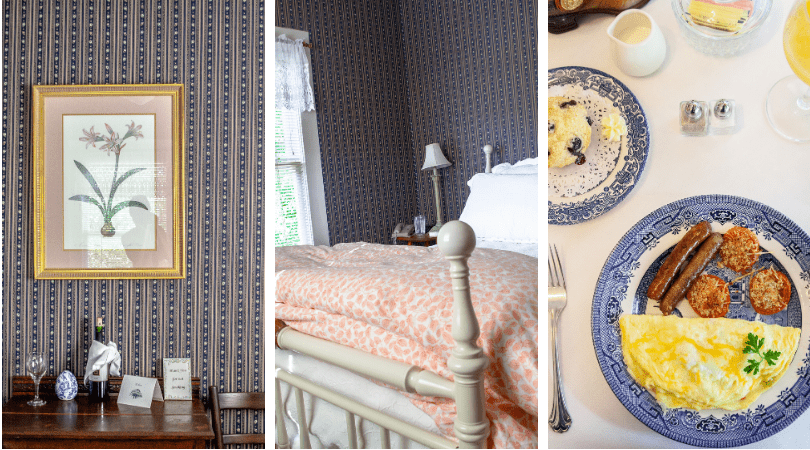 Use Autotrader & Kelley Blue Book to Help Plan Your Next Road Trip
Kelley Blue Book and Autotrader are easily my go-to when it comes to planning for a road trip. They have all the different car care tips that you can think of. Then when you're ready to purchase a new car, they'll help you identify what the best deals are and help you find the perfect car from thousands of different dealers.