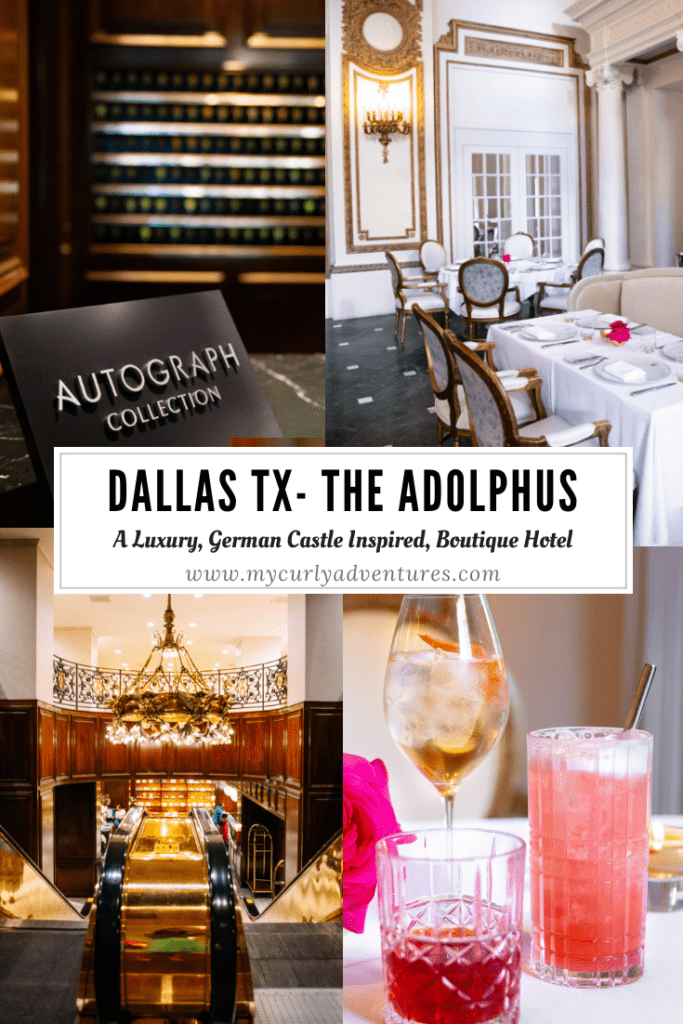 My husband and I first fell in love with the Adolphus Hotel after he took me there for a romantic Valentine's dinner. To this day, the Paella from City Hall Bistro reminds me of living in Spain.
As soon as you walk in you feel like you are somewhere else with its grand luxury (it was designed after a German castle) and timeless style. The hotel is over 100 years old and still maintains that historic charm while being surprisingly modern!
If you are looking for somewhere to stay in downtown Dallas look no further than the Adolphus. You can read about our stay and my Adolphus Hotel review below! You can book your stay here.
Adolphus Hotel Review – Checking in
From the moment we pulled into the Adolphus and were greeted by the valet we knew we were in for a romantic night!
The designers of the Adolphus put so much effort into renovating this 1912 hotel to model it after a beaux arts German castle which is one of the reasons that make this hotel unique.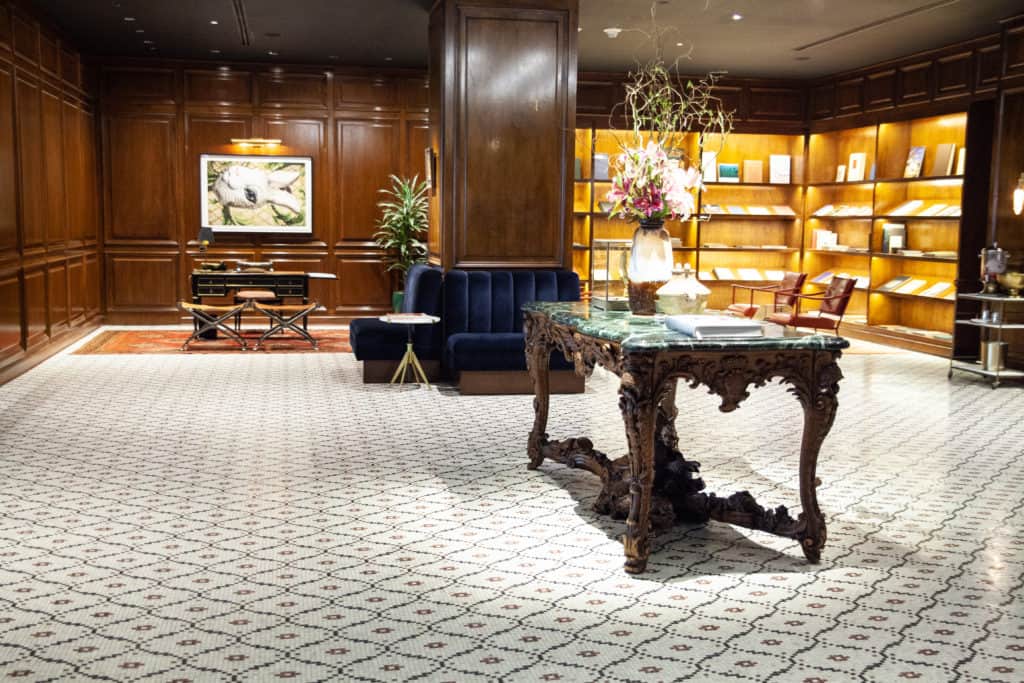 Now most hotels have one lobby, but the Adolphus has multiple rooms showcasing gorgeous interior designs, artistic details (I was getting excited about the arms of a dining chair!), and a place of community. The Adolphus lobby is a place for locals and travelers alike to meet, mingle, and grab a drink. Plus with so many dining options, there are always people coming in for a romantic date night (read more about the gourmet dining options below). The Adolphus has so much history and design that they regularly have tours for people to learn about it. In a lot of ways the Adolphus is its own unique art gallery and history museum!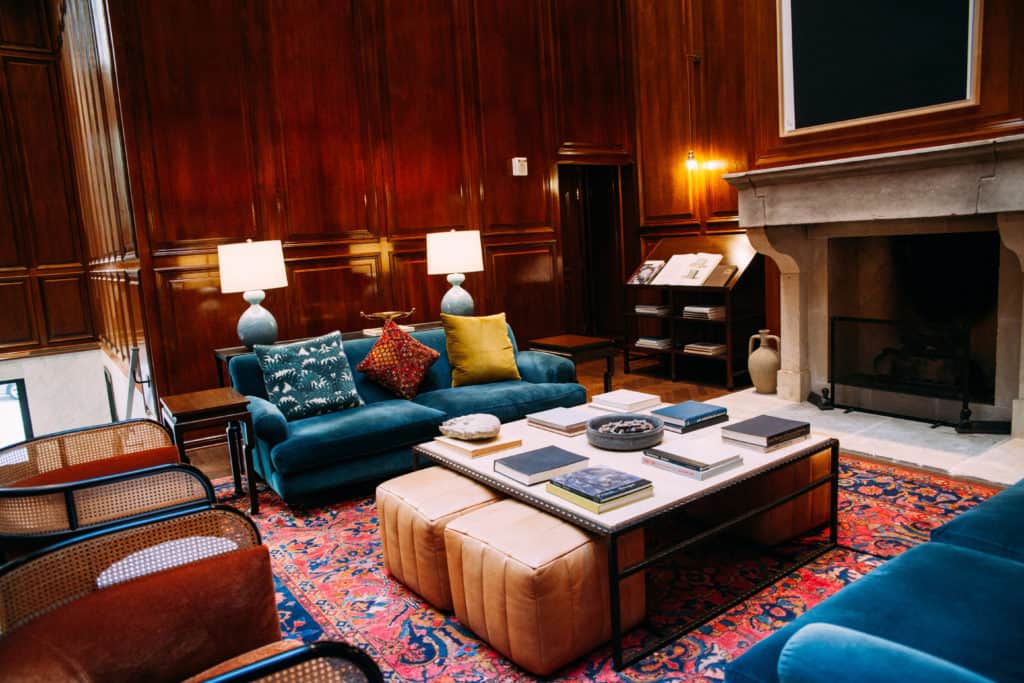 We accidentally slept in too long when staying at the Adolphus! But with how soft the bed was can you blame us?! One thing that my husband and I made sure to invest in was an amazing bed for our own place, but the Adolphus mattress put ours to shame. Plus it was the little details in the room that made it extra special like the salsa on chips at the bar (only in Texas!) and the lavender soaps and amenities in the shower. The room embodied modern elegance with a little Texas twist!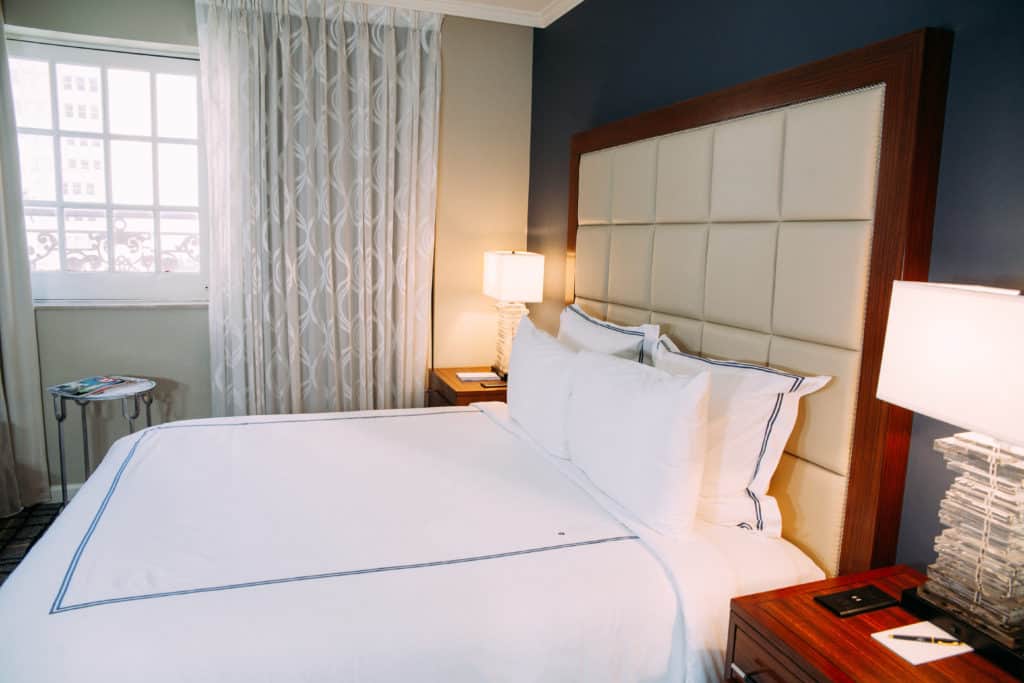 Adolphus Hotel Review – Eating
Staying at the Adolphus meant we never had to leave for a good meal! Like I said my husband and I have enjoyed several date nights at their restaurants and so we took full advantage of staying here to eat everywhere!
City Hall Bistro
City Hall Bistro remains one of my favorite Dallas restaurants because of their regularly rotating menu and the unique flavors. Often times their menu lists vegetables and dishes I've never heard of! If you are there when they have Paella you have to grab that, but you really can't go wrong with anything on the menu. Also make sure to order their Much Like Provence drink! It comes with a little sprig of lavender and tastes amazing.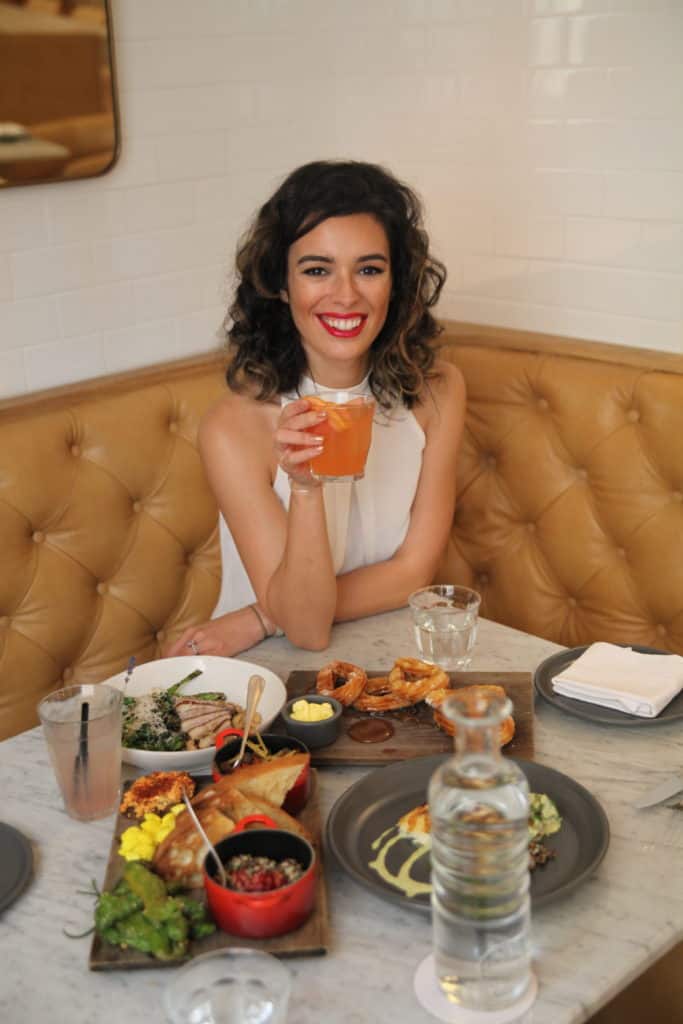 On our most recent trip, City Hall Bistro had a Mediterranean inspired menu featuring Shakshuka, Jidori Chicken, Lebanese Rice, and Pita.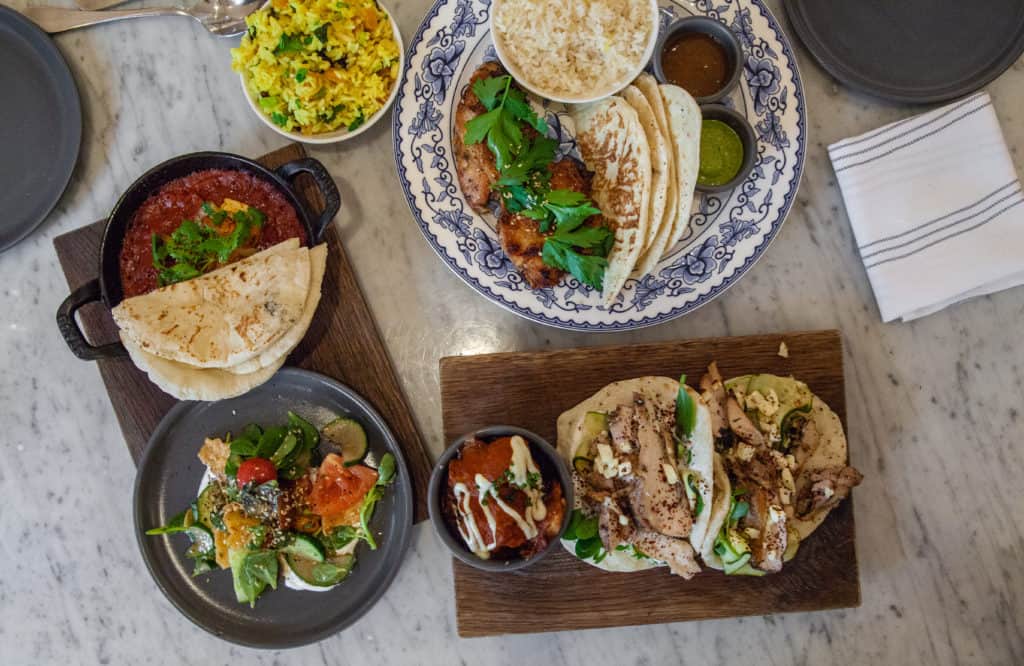 The French Room
If you're looking for something romantic, indulge at the French Room. This elegant French inspired restaurant offers 3, 7, and 12 course meals in a romantic setting. We indulged in Foie Gras, oysters, and other fine fair over fresh cocktails. Of course we couldn't miss out on dessert. Plus after all of that they bring out tiny French desserts! Come hungry and leave beyond satisfied.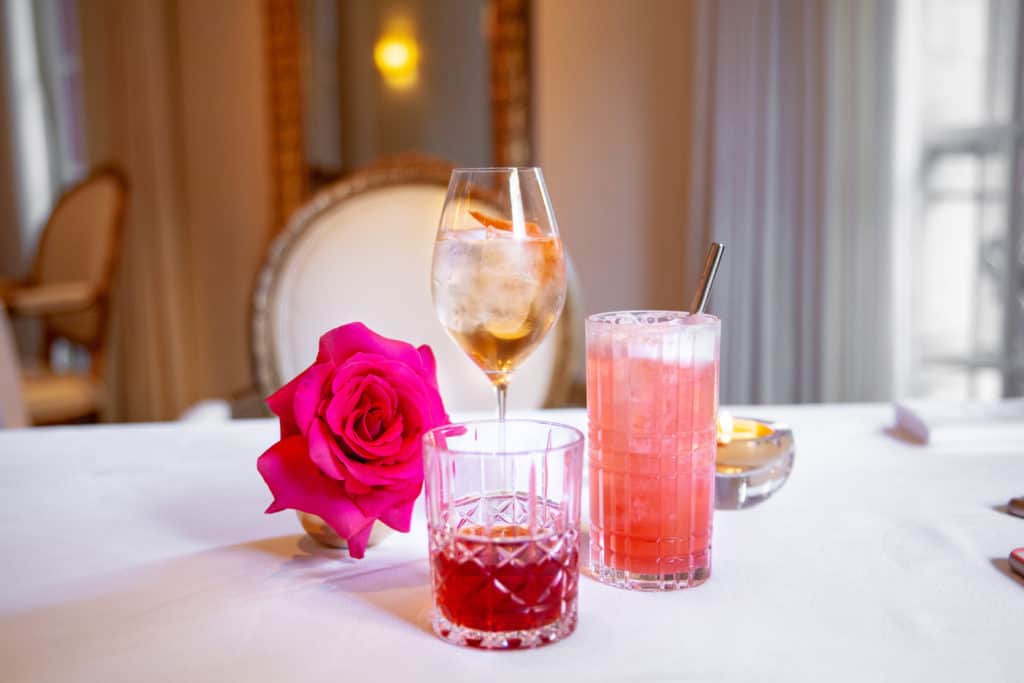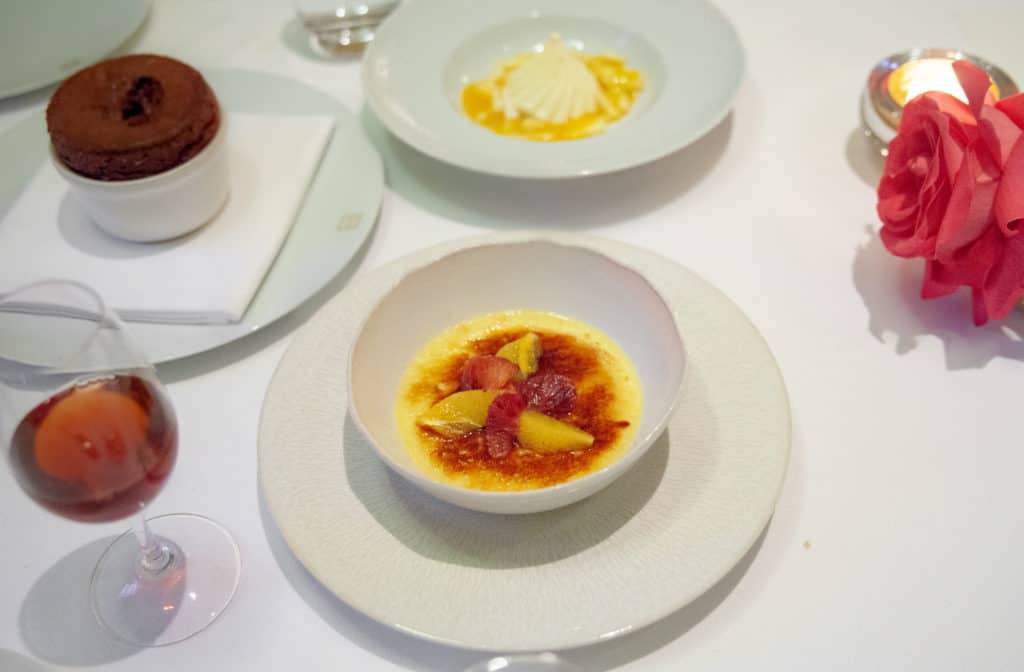 Otto's Coffee
One thing that I love is how each dining option is so unique in flavor and decor. My husband and I enjoyed breakfast at Otto's coffee and gushed over the blue walls. They have everything from coffee to juices, to breakfast sandwiches, scrumptious pastries, and healthy salads. Make sure to grab a raspberry linzer tart. So good!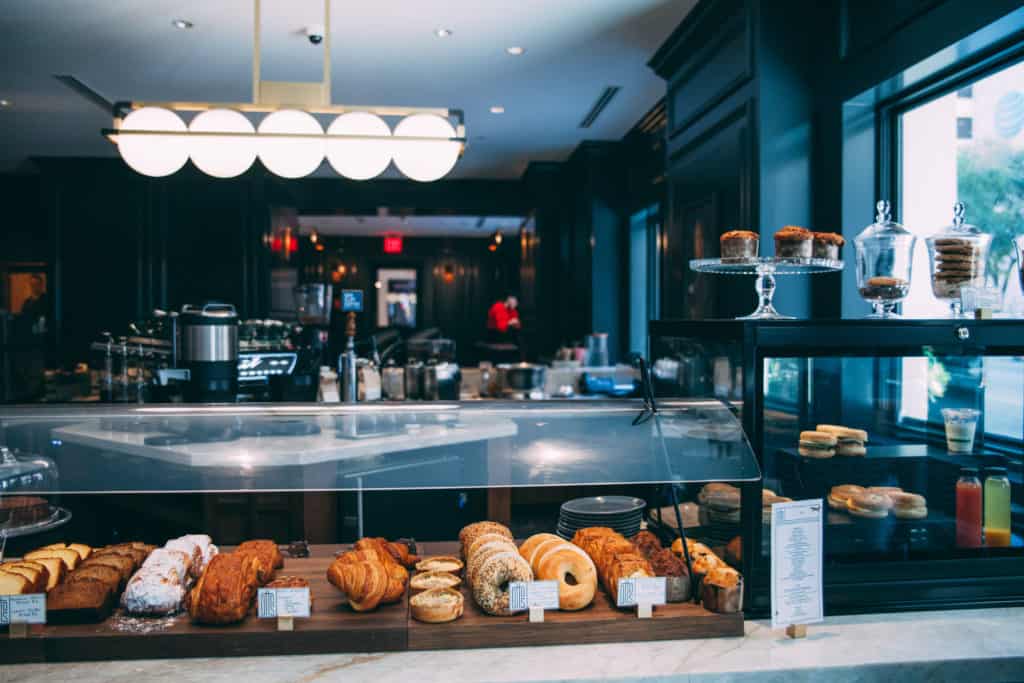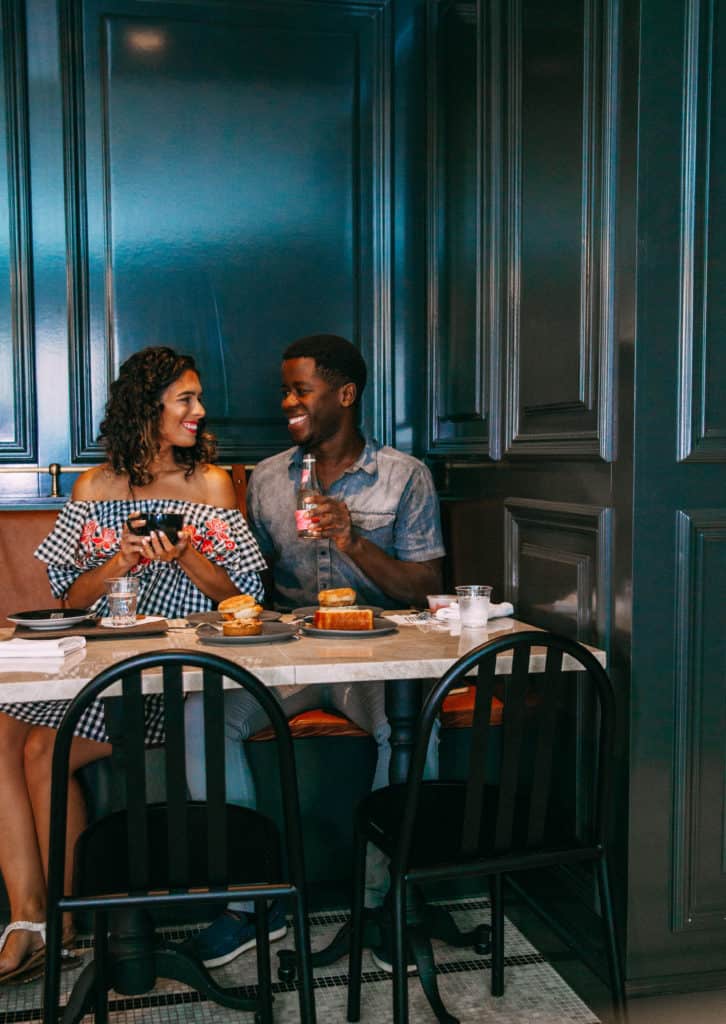 Adolphus Hotel Review – The Pool
I know I'm home whenever there's a pool and the rooftop bar and pool at the Adolphus makes for the perfect summer treat! Plus in the summer they have movie nights with snacks!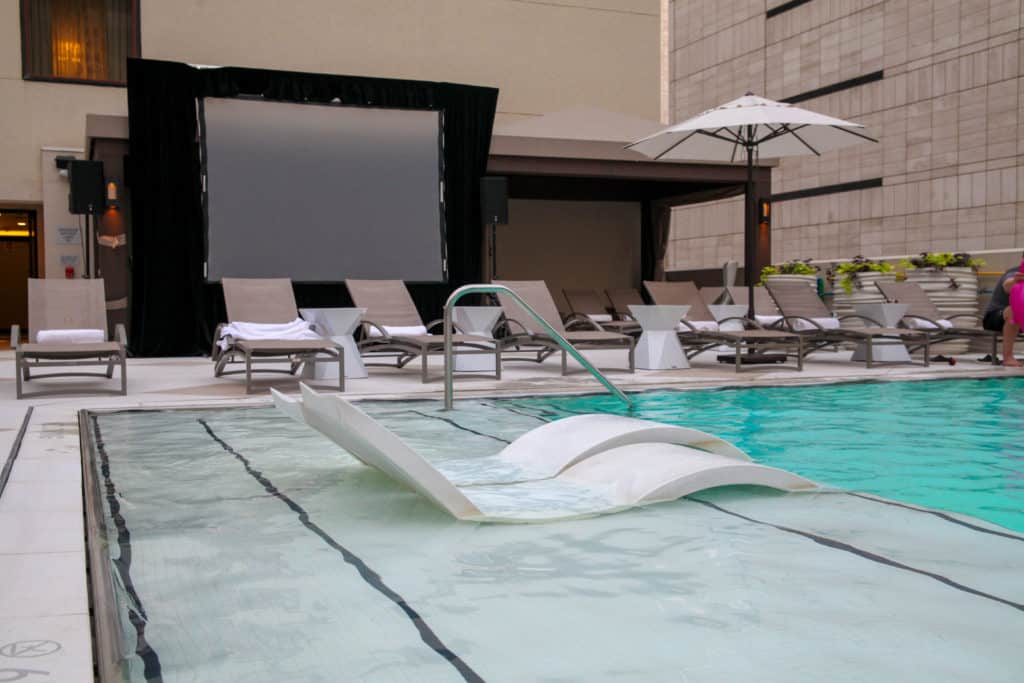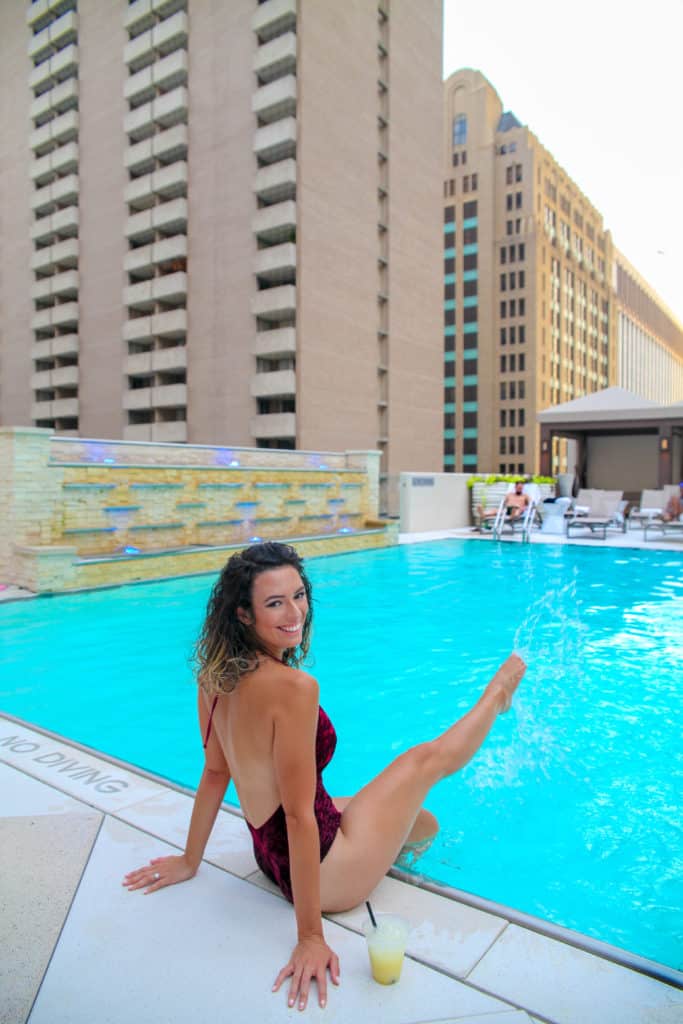 Adolphus Hotel Review – Brass Tacks
Usually when it comes to pampering, it's us ladies who indulge. Chief enjoyed finally being the one who got the pampering at Brass Tacks. I thought it was unique that they had a barbershop in the hotel which is also perfect for travelers. Chief left with a clean shave ready for date night at the French Room!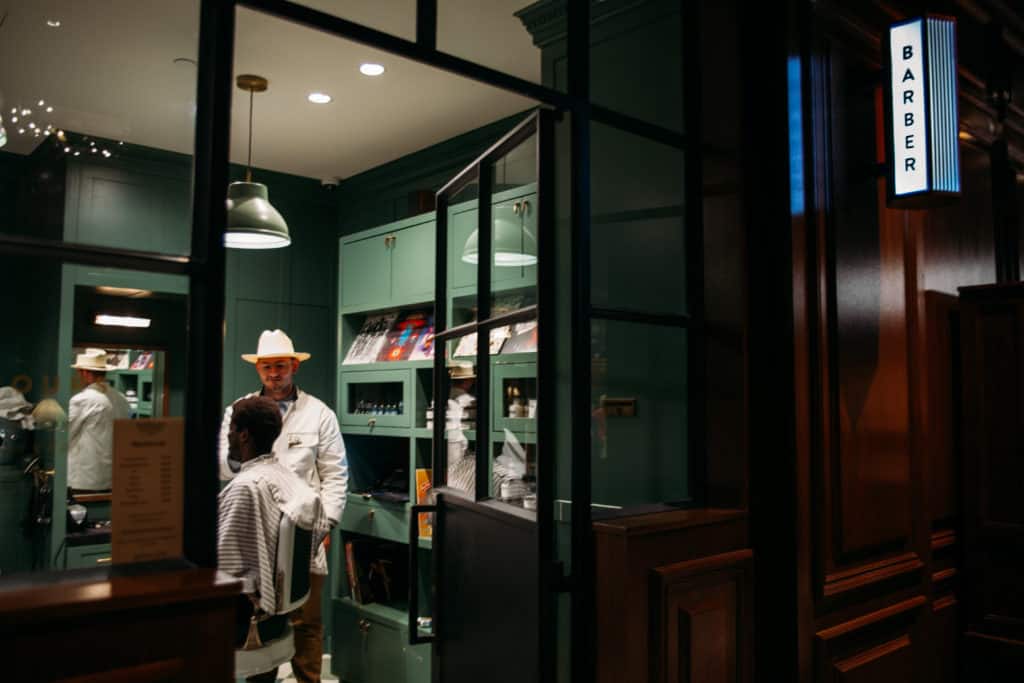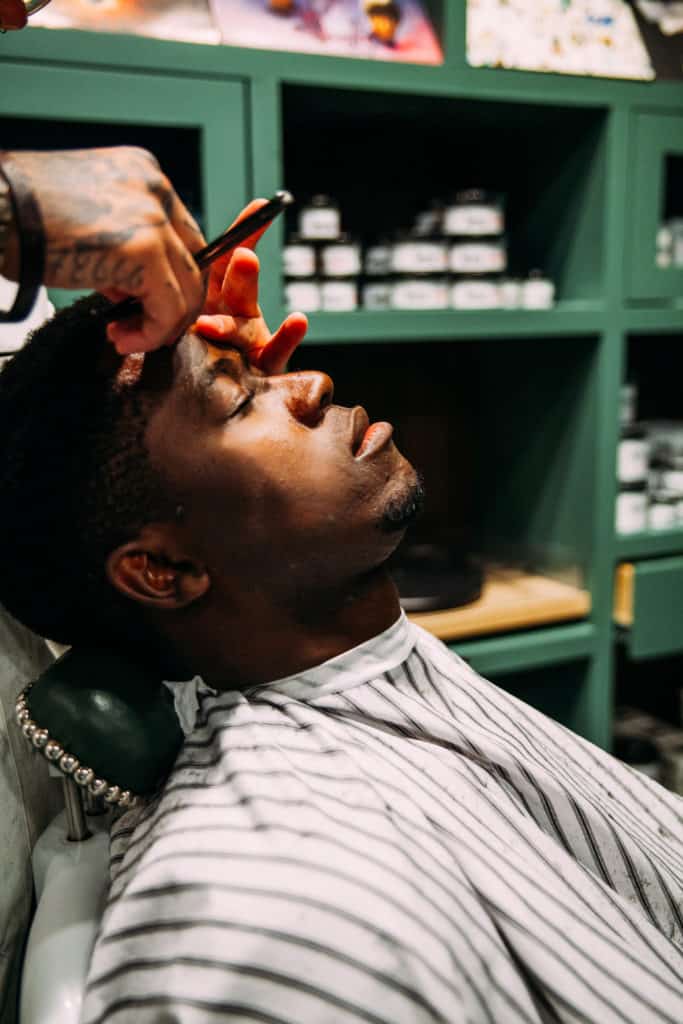 Adolphus Hotel Review – Other Things to Do
As I said the Adolphus has a little bit of everything for everyone!
The Spa
Looking to relax? The Spa at the Adolphus is a gorgeous spot for unique Red Flower spa treatments including the Red Flower's Moroccan Rhassoul Wrap, a Red Flower French Lavendar Mani + Pedi, and signature French Lavendar Massages. You can read more about my experience here.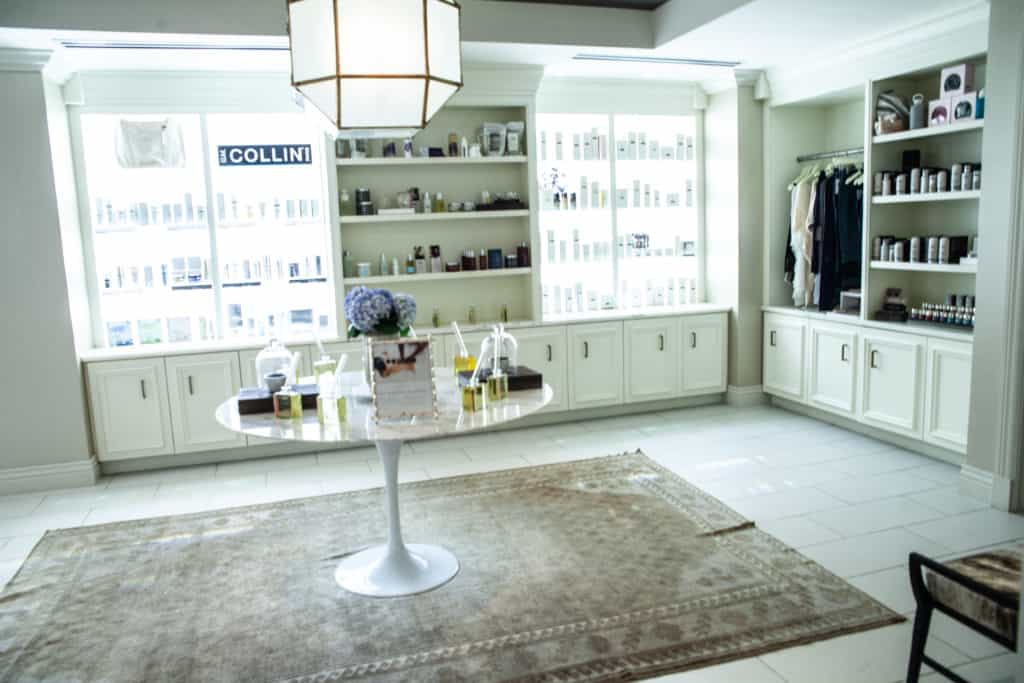 Commerce Goods + Supply
Believe it Texans are more than cowboy hats and boots. And I love the Texan/Western aesthetic at Commerce Goods + Supply, a boutique shop of curated and artisan goods, at the Adolphus.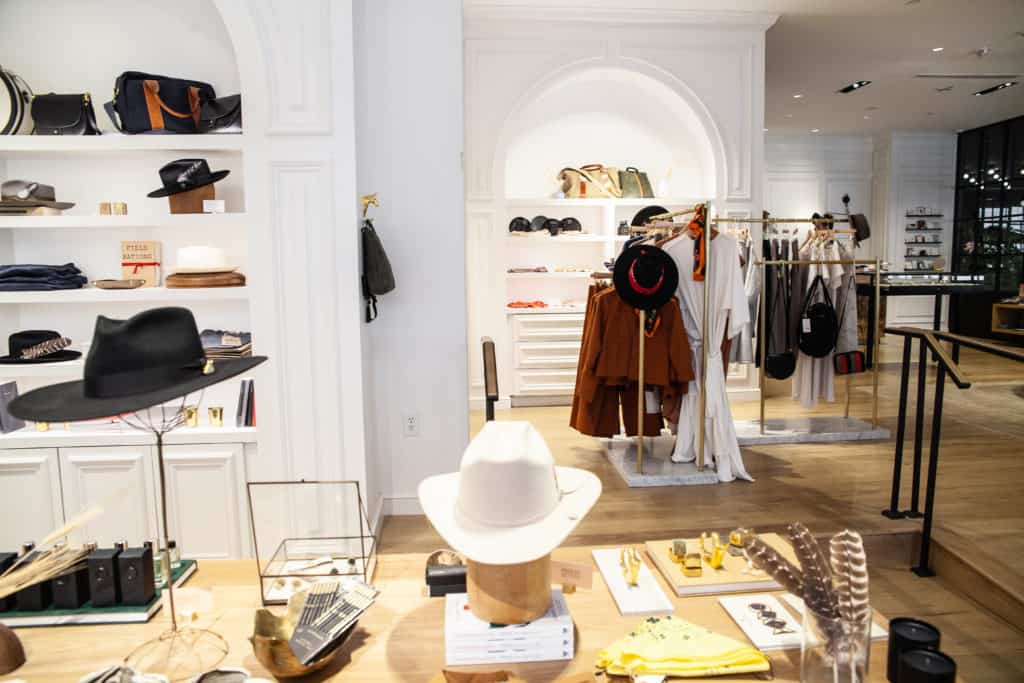 Adolphus Hotel Review: Final Thoughts
Staying at the Adolphus Hotel in downtown Dallas is a truly unique experience for anyone looking for a romantic getaway. I tried to include as many pictures as possible, but they do not do justice to the awe when you first walk into the lobby. I love being able to say that I kind of stayed in a German castle. I know I will regularly be back for romantic dates. Book your next stay here!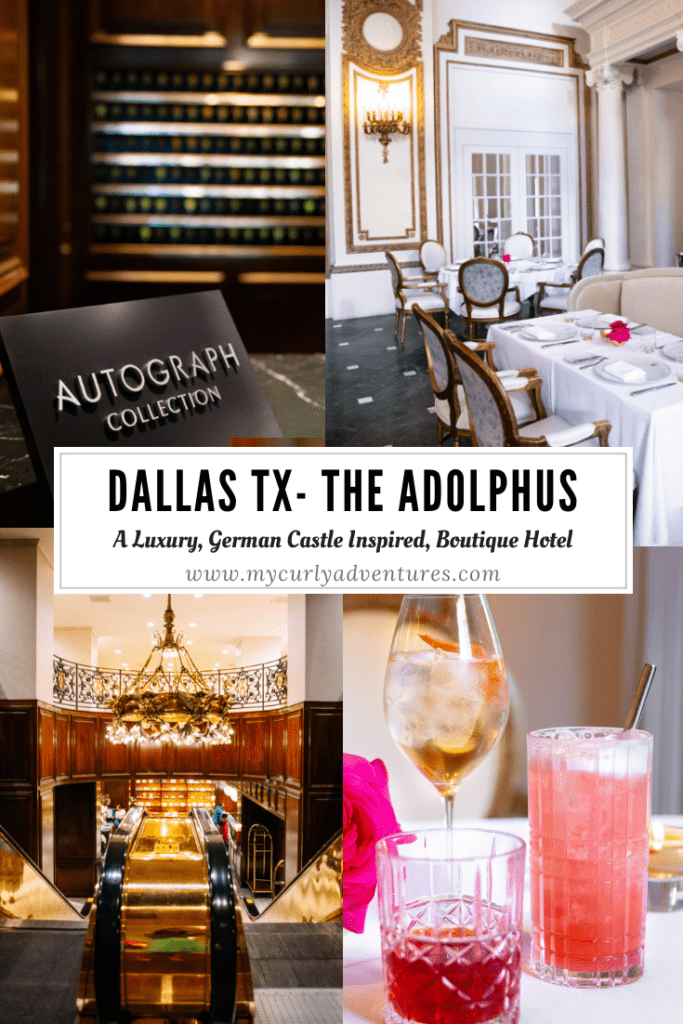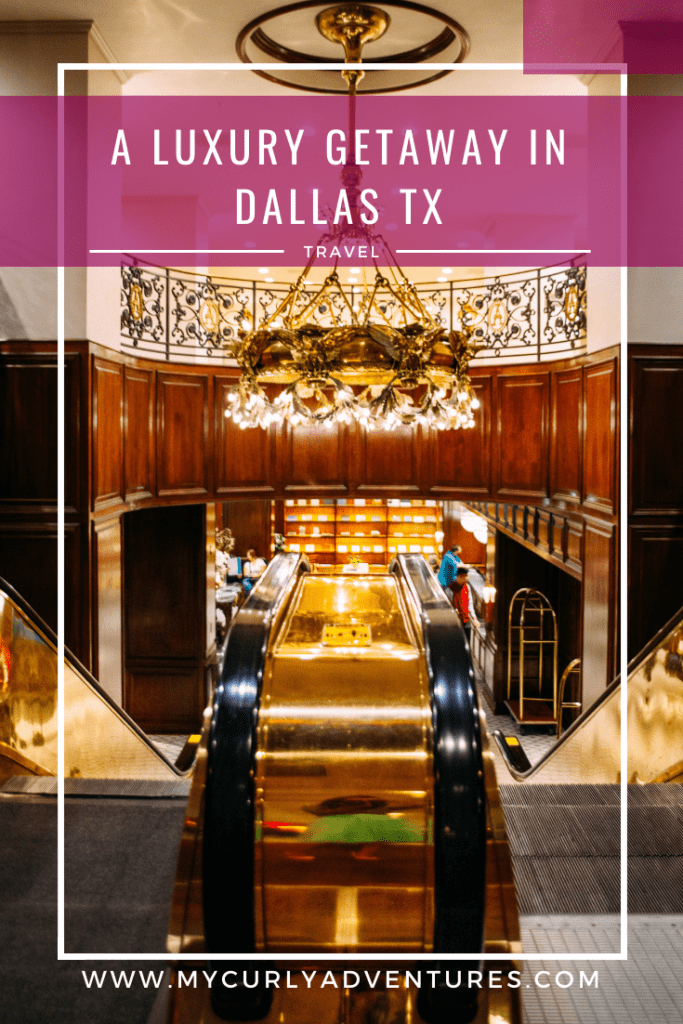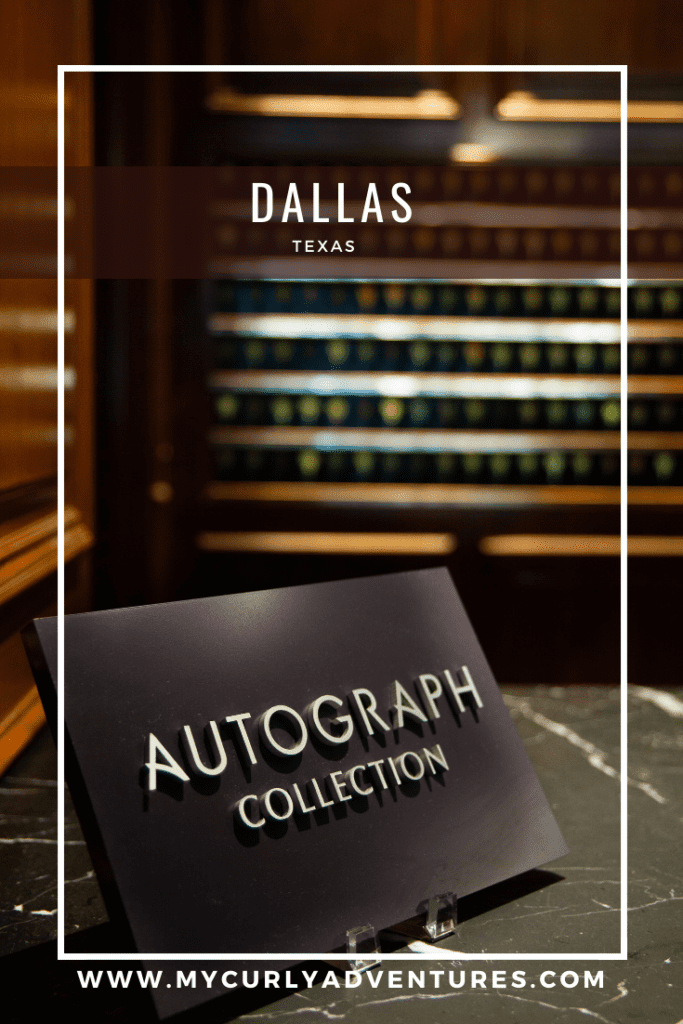 I received a complimentary stay in exchange for my honest review. As always all opinions are my own!