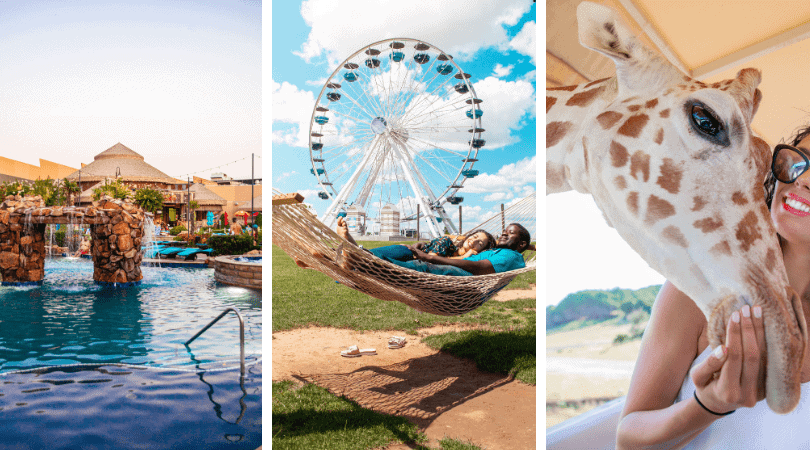 If you're looking for a great place to get away with a loved one without going too far, here are a few great romantic weekend getaways for couples near Dallas-Fort Worth for a chance to relax and spend quality time together! All of these romantic weekend getaways are less than two hours away from Dallas. Just far enough to feel like you've escaped, but not too far that you're spending most of your weekend driving.
Known as the bed and breakfast capital of Texas, I can't think of a more romantic getaway than relaxing in a beautiful home with a delicious breakfast ready for you in the morning. There are so many unique little B&Bs to choose from in Jefferson, so you could go back multiple times and enjoy a new experience each time. We personally had a fabulous time at the Azalea Inn with their bold floral designs and brilliant azalea growing everywhere in the Spring. They even deliver breakfast to your room so you can have a romantic breakfast in bed.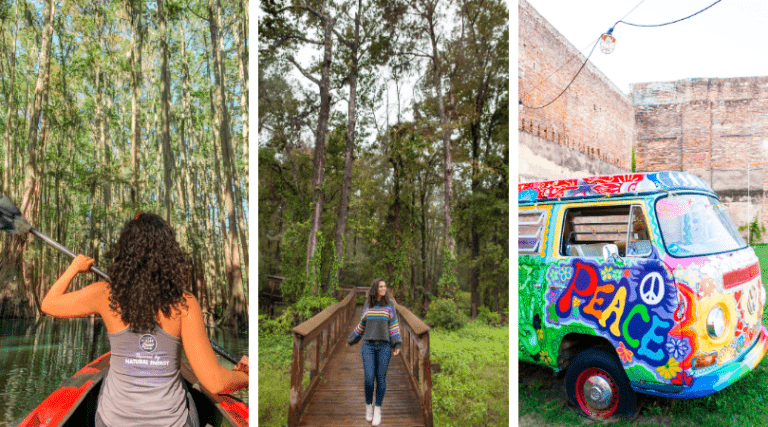 When not enjoying the cozy B&Bs, there are plenty of other wonderful things to do in Jefferson for couples including a scenic kayak along the bayou, wine tasting at Enoch's Stomp, an adorable downtown to wander through, and so much more for an incredible and memorable romantic weekend close to Dallas.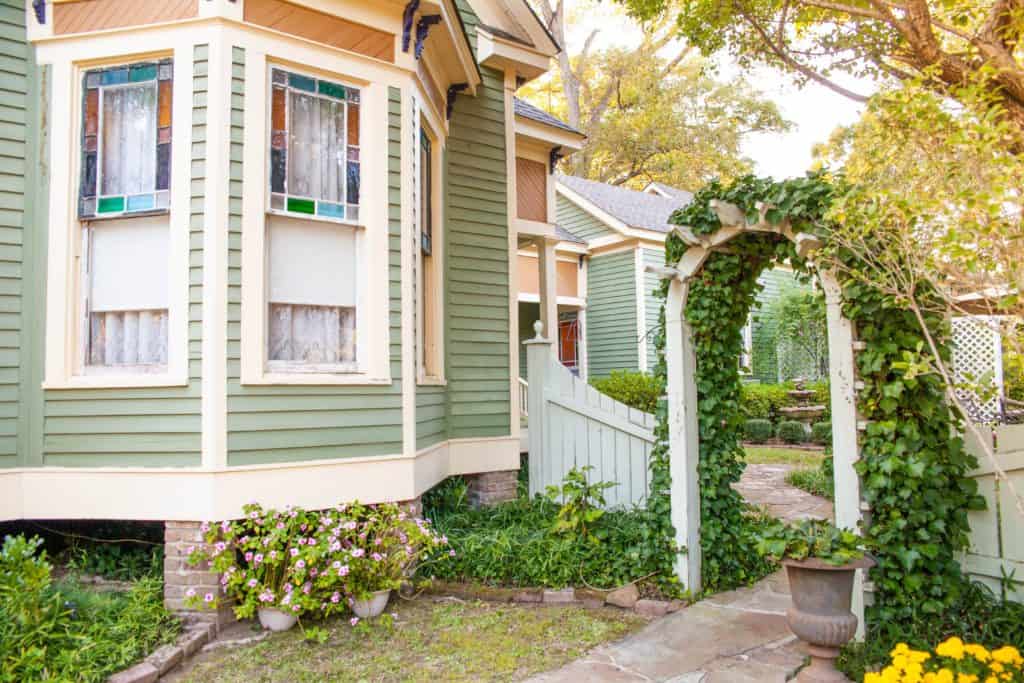 It's kind of funny how some of the closest places to Dallas aren't even in Texas but in Oklahoma! Oklahoma City is one of those places that will satisfy all kinds of couples! Adventurous couples will enjoy glamping in a Conestoga wagon and going urban white-water rafting, while couples who are looking for something more laid back will love the unique hotel experience of 21c with its wandering penguins, beautiful Myriad gardens, and Ferris Wheel Park.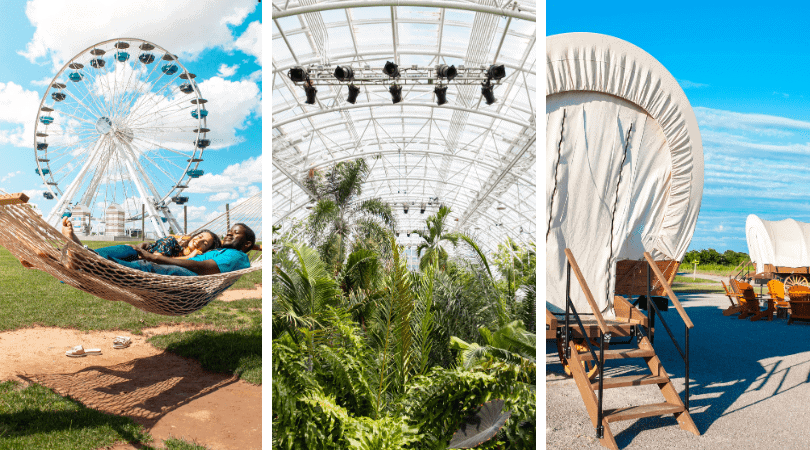 Irving is just minutes outside of Dallas and yet makes for an unexpected and romantic vacation. One of the best parts of visiting Irving is being able to go on a romantic gondola ride just like you were in Italy. Couples can splurge for a night at the Four Seasons and relax under a cabana while drinking tropical drinks!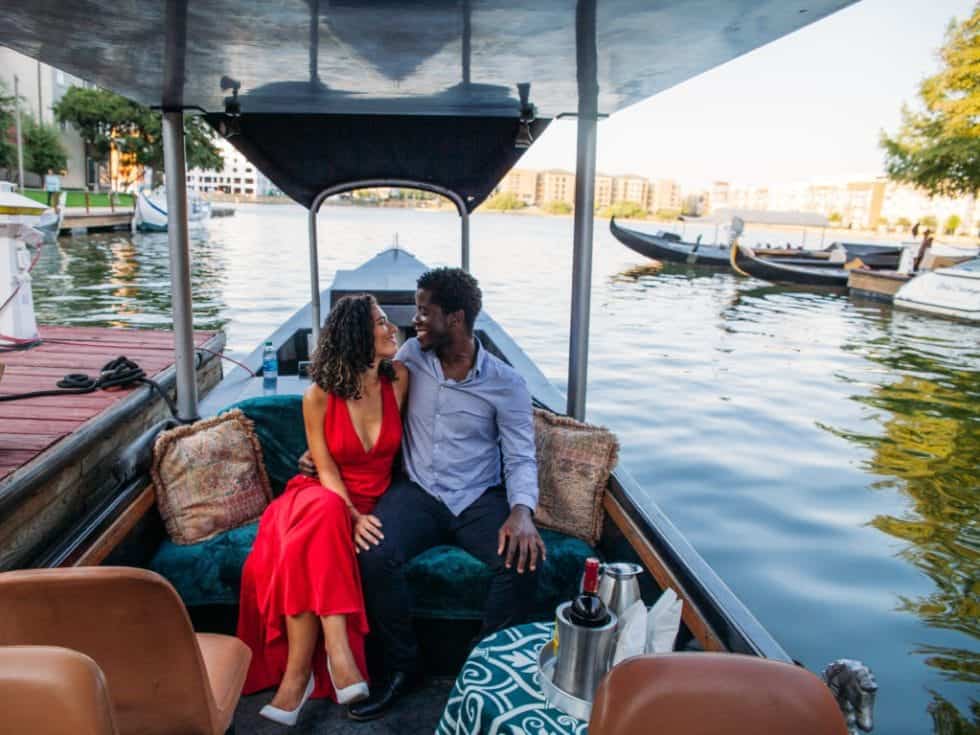 Checking into the Inn on the River in Glen Rose just immediately sets the tone for a weekend getaway that's going to be restful. It only makes sense considering this place was once famous for its healing springs. When not sitting in a chair by the river, couples can go visit Fossil Rim to get close to the animals, feed a giraffe, and even enjoy a beautiful couples dinner at sunset overlooking the safari!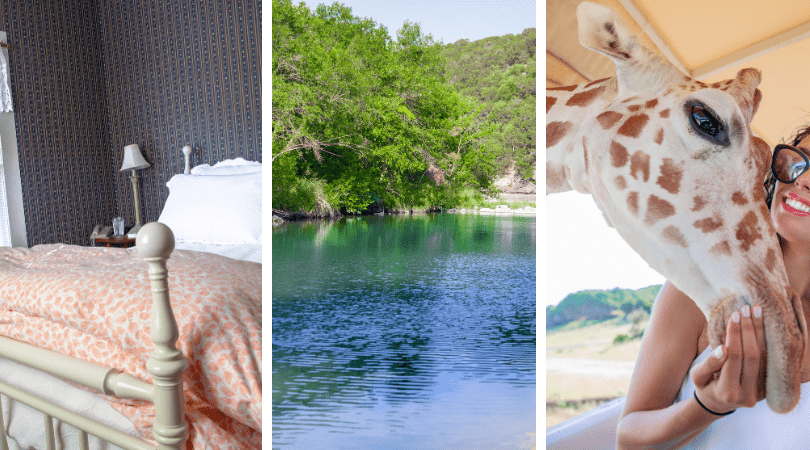 As the small town that saved the wine industry, there's plenty of activities for a romantic getaway in DFW including wandering through the vines at Hidden Hangar Vineyards, having a picnic out by the lake, staying in a gorgeous historic home with a wonderful tub, and even getting a little adventurous while exploring caves.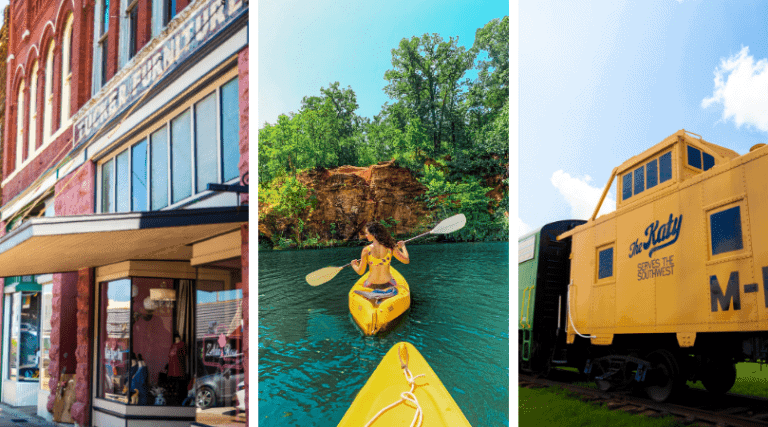 A top spa with a co-ed mineral bath and couples massages is just one thing that makes Choctaw Casinos in Durant so special. Add on top of that an adults only pool with caves, waterfalls, and a swim up bar, and of course, the chance to get lucky at the casino, and there's a lot to make this trip romantic and fun. Not to mention this is a completely drive-free weekend with multiple restaurants, bowling, and movies on site!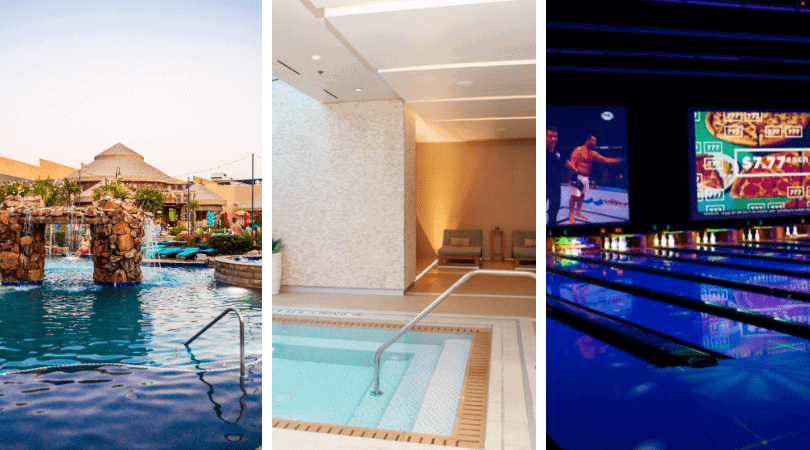 I may be biased about Rockwall considering it's the city where my husband proposed to me, but there are really so many cute and wonderful things to do in Rockwall to make it romantic. You can ride a sailboat and bring wine and cheese on board to enjoy the company together while watching the sun set, enjoy a beautiful hotel with views of the lake, and even wander through the lavender farm!
Often known as one of the prettiest towns in Texas, Weatherford ends up being a beautiful getaway to relax, unwind, and spend some quality time together as a couple. Go on a romantic stroll through Chandor Gardens, a stunning English garden in Texas and then grab a bite at a Vintage Grill and Car Museum. Finish off exploring one of the beautiful bed and breakfasts.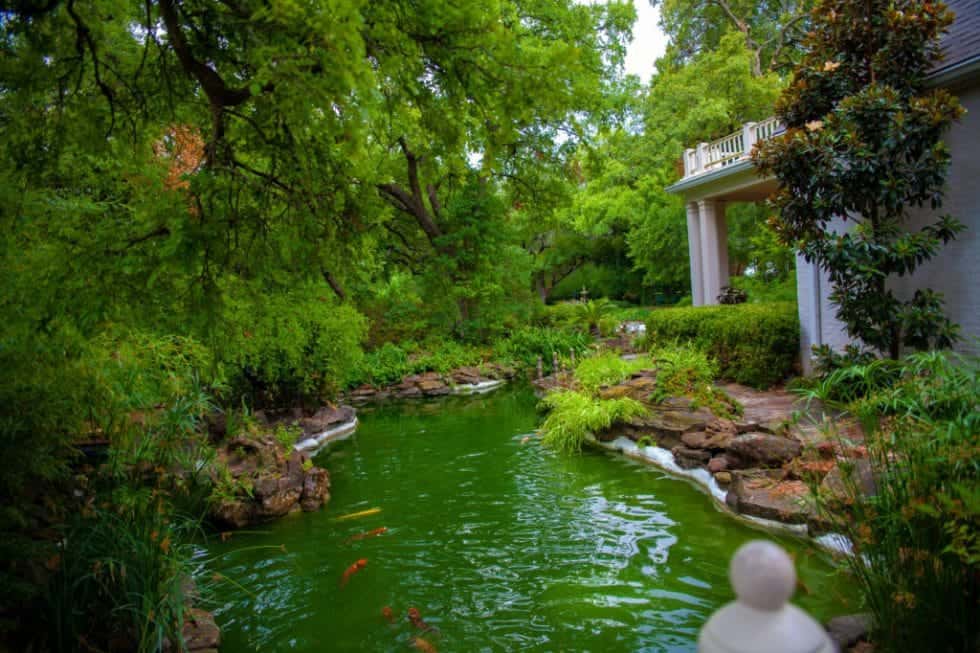 Romantic Weekend Getaways for Couples in Dallas-Fort Worth: Final Thoughts
With so many romantic getaways just a couple of hours from Dallas-Fort Worth, the only hard question is where to go next. Luckily there's something for every type of couple!