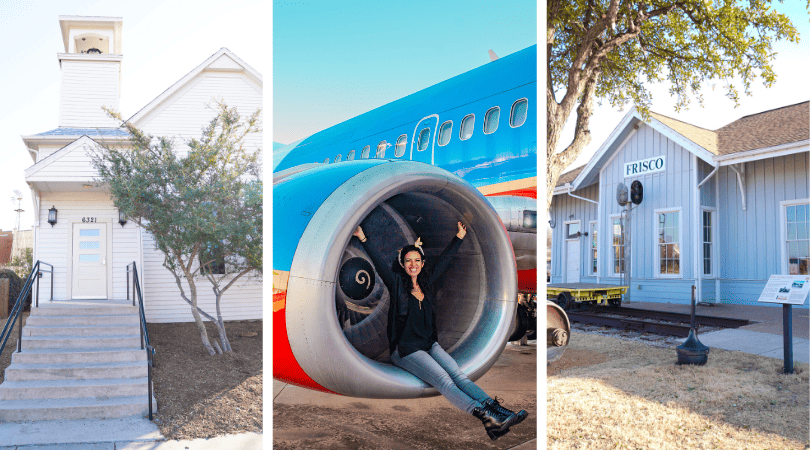 Dallas-Fort Worth, a thriving cultural hub in North Texas, offers a wealth of the best free museums that cater to a range of interests. These gems provide visitors with captivating insight into the realms of art, history, science, and nature. Whether you're a local seeking a deeper appreciation of your city or a traveler on a budget, these no-cost cultural institutions in Dallas-Fort Worth promise an enriching and wallet-friendly experience.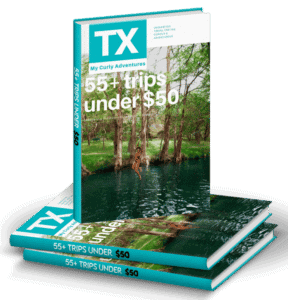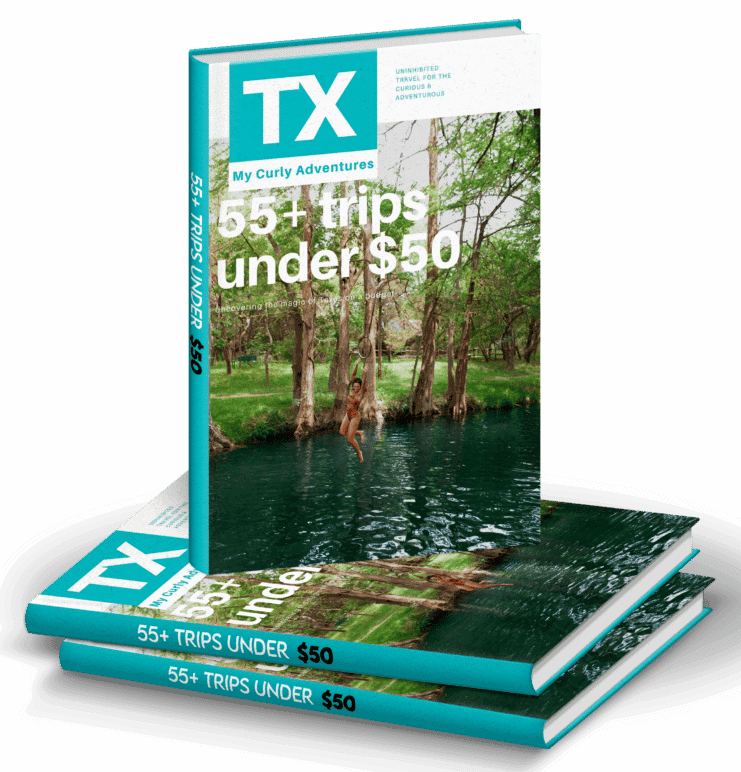 With our latest edition of our Texas Travel Guide, you can take an exciting vacation every weekend without breaking the bank and still have more to do! And in just one trip, the guide pays for itself! You'll be amazed at all the hidden gems, international influence, and wacky attractions you'll find all over Texas!
Not ready to purchase quite yet? We wanted to make this guide as accessible as possible, so we've shared our 1st edition of our guide, 50 Texas Trips Under $50. Click the button below to get yours for FREE!
Free Museums in Dallas TX
Dallas Museum of Art
Embark on a captivating, artistic exploration by starting your journey at the renowned Dallas Museum of Art. Immerse yourself in the presence of over 24,000 captivating works of art, carefully curated to showcase the rich tapestry of various cultures and time periods. From ancient masterpieces to contemporary creations, the Dallas Art Museum offers a vast collection that is sure to inspire and amaze.
Parking is an additional fee, but if you take the free M-line trolley from the Uptown Dallas area, you can avoid that cost as well.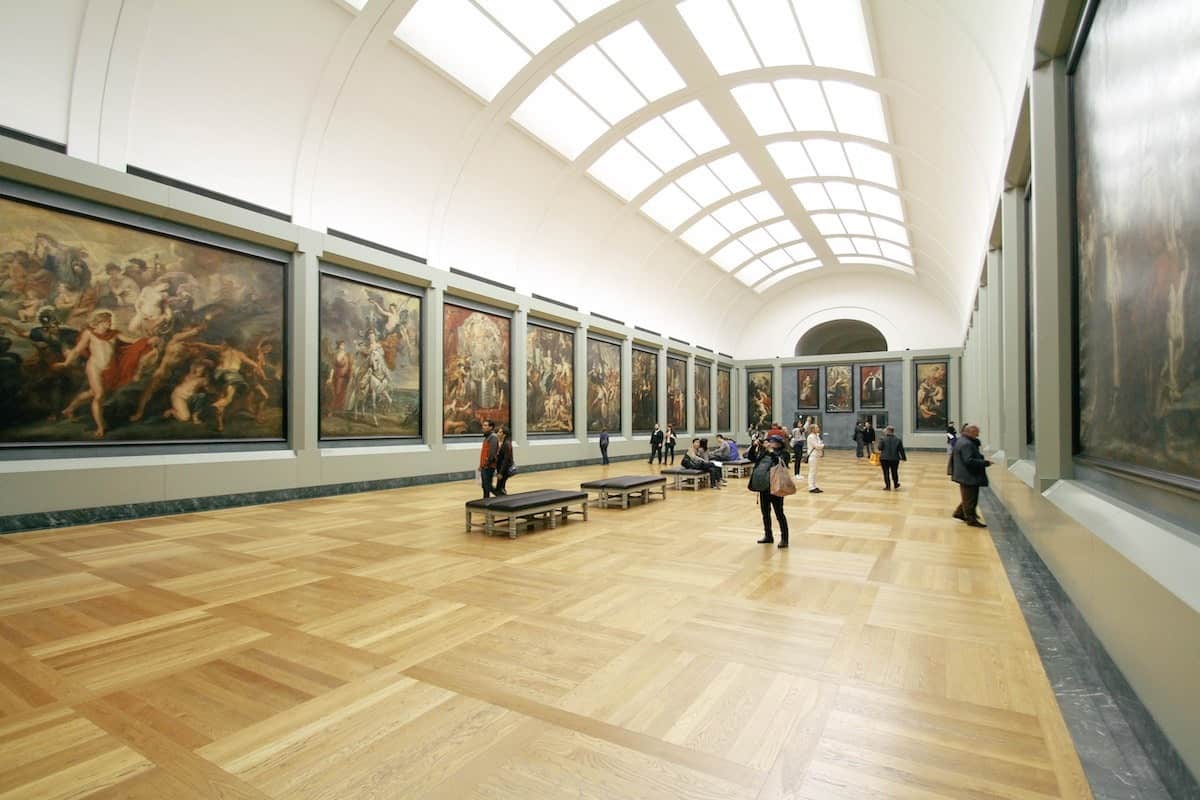 Crow Museum of Asian Art
Delve deeper into the realm of artistic expression at the Crow Museum of Asian Art, where you can embrace the rich history and intricate beauty of Asian art through a diverse collection of masterpieces from China, Japan, India, and Southeast Asia.
The Meadows Museum
Continue your artistic escapade at the Meadows Museum, a treasure trove that unveils the fascinating world of Spanish art. You'll be captivated by the masterpieces on display, from renowned artists such as Velázquez, Goya, and Pablo Picasso. Admission is free on Thursdays after 5pm! Note: All free general admission dates are subject to change so double check online.
Nasher Sculpture Center
Don't miss the incredible opportunity to visit the renowned Nasher Sculpture Center on the first Saturday of each month, when the admission fee is waived. Immerse yourself in the mesmerizing world of sculptural masterpieces, where you will be captivated by the intricate details, the artistic finesse, and the awe-inspiring beauty of these extraordinary works of art.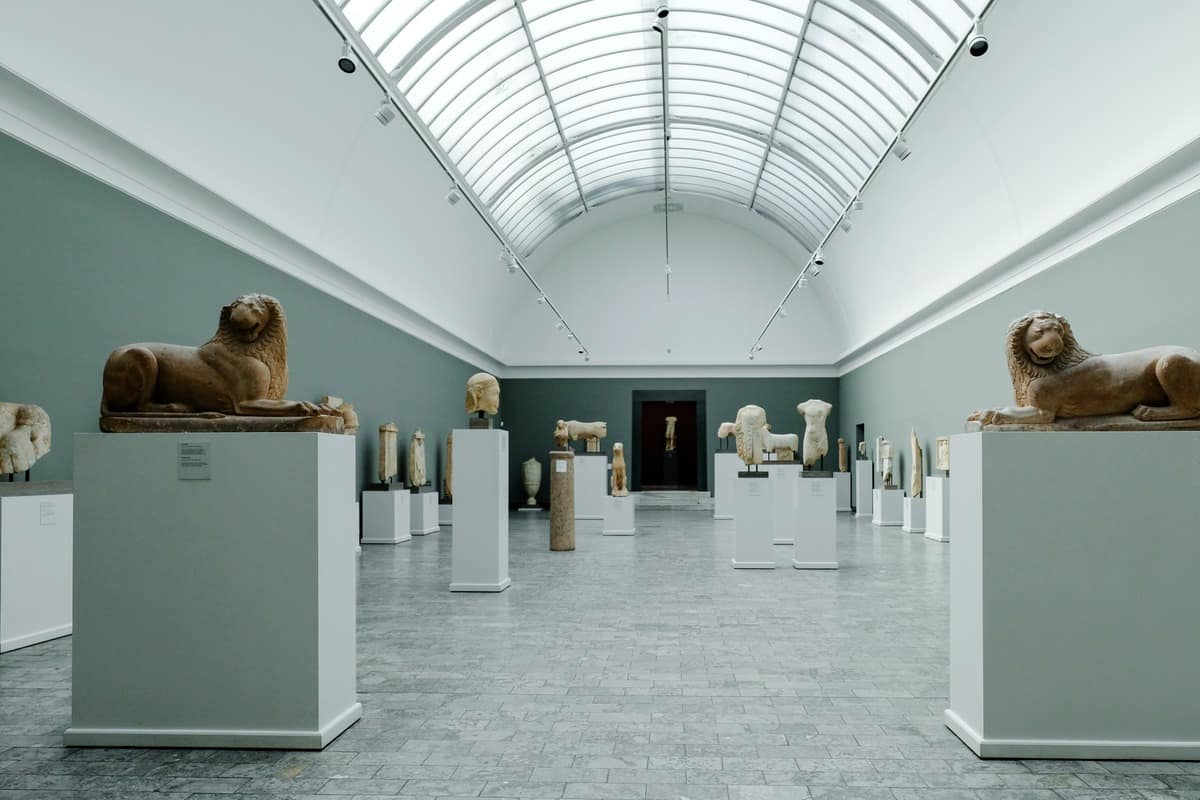 African American Museum of Dallas
Dive into African American history along with the rich heritage and cultural significance of African American art at the African American Museum of Dallas. It houses impressive art collections that tell the powerful stories of African American artistic expression throughout history and within Dallas.
The Samurai Collection
Transport yourself to a different era at the Gabriel Barbier-Mueller Museum. Their Samurai Collection is an extraordinary exhibition that proudly showcases the largest private collection of samurai art outside of Japan. Marvel at the exquisite katana swords, intricate samurai armor, and stunning woodblock prints.
The Latino Cultural Center
Step into a world of rich heritage and vibrant colors at the Latino Cultural Center in Dallas, a platform designed to explore and celebrate Latinx arts and culture. This dynamic institution, renowned for its free admission, offers visitors an array of visual art, dance, music, and film from Latinx creators, both local and international. Stroll through the colorful art exhibitions, watch a captivating play or film, or participate in a lively workshop.
The Latino Cultural Center not only provides an enriching cultural experience but also fosters a sense of community, making it a great place for a truly unique, immersive, and cost-effective date.
The Perot Museum of Nature & Science
For those with an insatiable curiosity for science and nature, the Perot Museum of Nature and Science is a must-visit destination. This Dallas-based institution is renowned for its interactive exhibits, awe-inspiring displays, and a range of educational programs that aim to kindle the spirit of discovery in visitors of all ages.
The museum also offers "Free First Tuesdays" where visitors receive free entrance on the first Tuesday of each month. However, it's worth noting that this offering is subject to change, so to avoid disappointment, it's highly recommended to call ahead and verify before planning your visit.
While not free, a great way to get severely discounted tickets to the Perot Museum is with a City Pass, which gives you the most discounts on top Dallas attractions.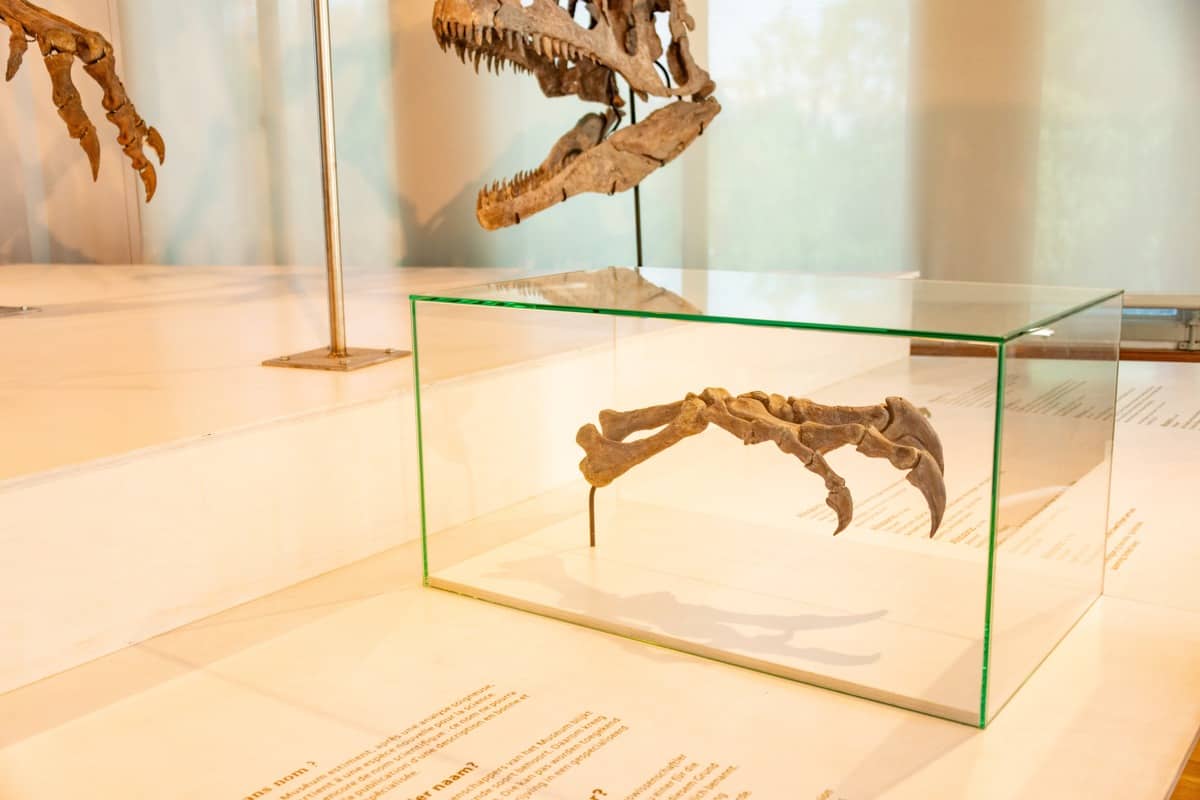 Dallas Contemporary
Experience the pulse of the art world at the Dallas Contemporary. This dynamic and innovative art institution that showcases a diverse range of exhibitions from emerging and established international artists. Fueled by a commitment to engage the public, the Dallas Contemporary offers a multitude of educational and community programs, encouraging dialogue about contemporary art and culture.
With its ever-changing exhibitions and events, a visit to the Dallas Contemporary promises an exciting and thought-provoking journey through the latest trends in the international art scene.
Frontiers of Flight Museum
While the Frontiers of Flight Museum only offers free admission on Museum Day in September, this aviation museum is home to a comprehensive collection of artifacts and exhibits that chronicle the evolution of flight.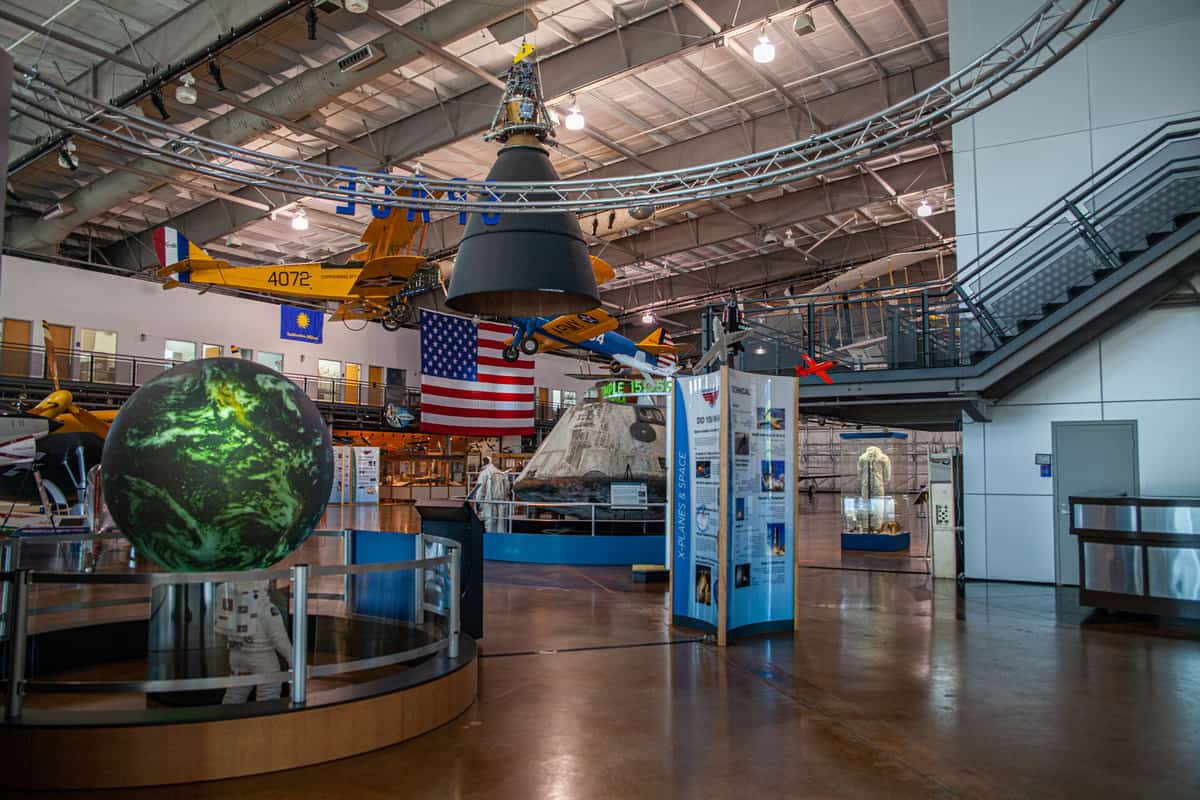 Even if you don't step inside, the museum grounds are worth a visit. Parked outside the museum is a large Southwest Airplane that makes for an excellent photo opportunity—a perfect place for creating fun memories!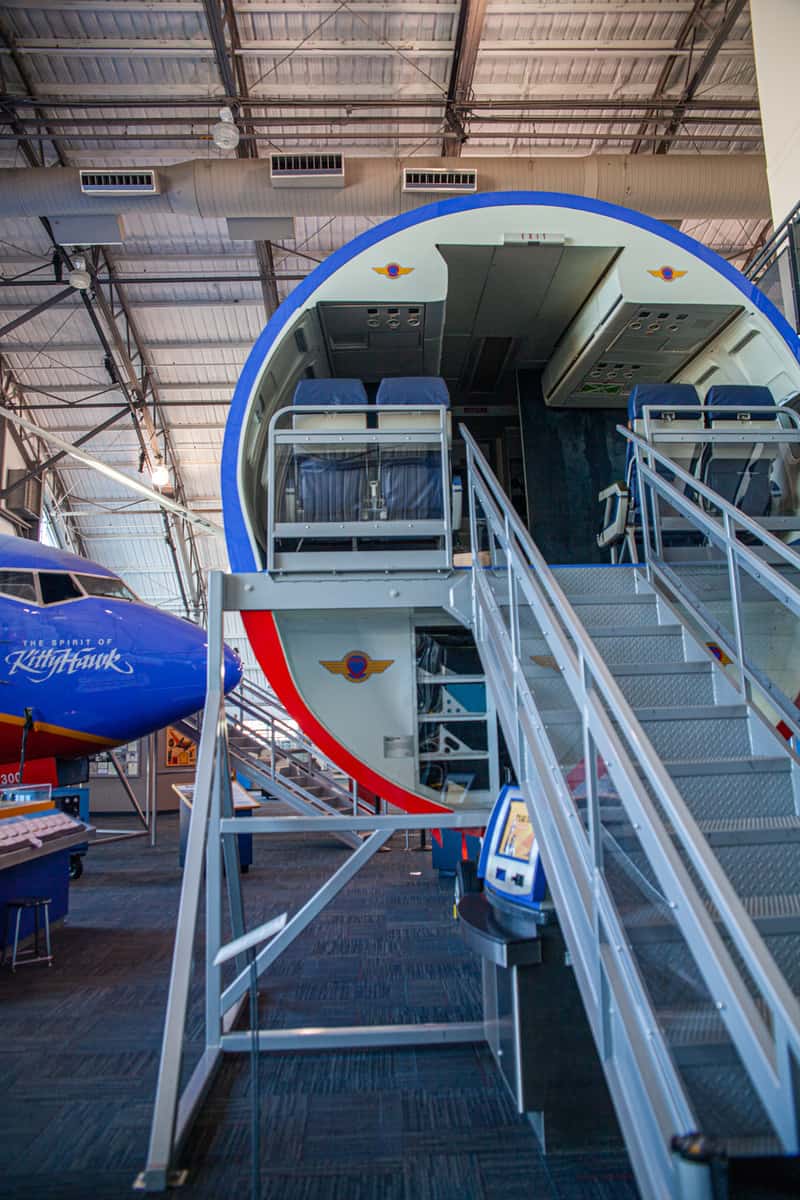 What's more, the museum grounds offer a lovely spot for an outdoor picnic. So, pack a lunch, bring your camera, and plan a delightful date full of history, aviation, and good times—and remember to mark your calendar for Museum Day in September!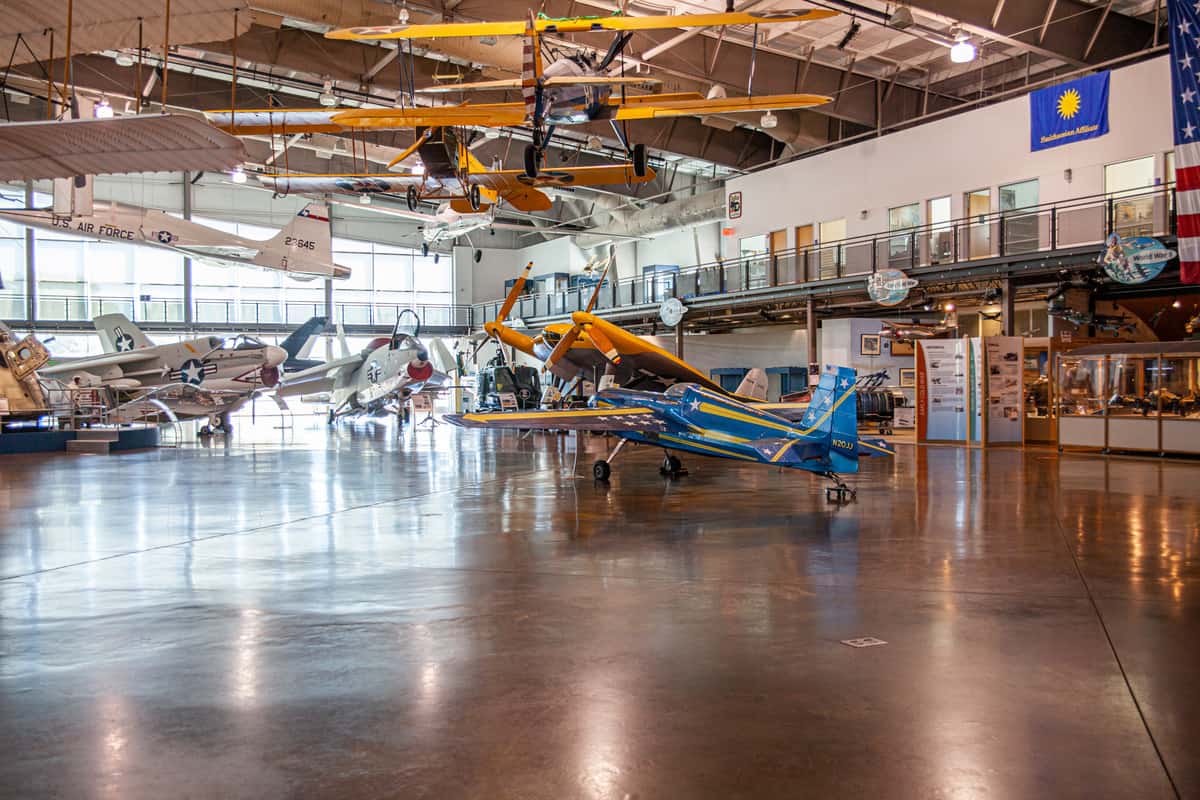 Texas Fire Museum
The Texas Fire Museum offers a unique perspective into the history of firefighting. The museum houses a remarkable collection of vintage fire trucks and firefighting equipment that date back as far as the early 19th century. Engaging exhibits tell the stories of heroic firefighters and their critical role in safeguarding the community.
Free Museums Past Dallas in Fort Worth
Kimbell Art Museum
If you're willing to go a little further, marvel at the breathtaking displays of European masterpieces and architectural wonders at the Kimbell Art Museum, nestled in Fort Worth. The Kimbell offers a more intimate and immersive art experience, showcasing masterpieces from various periods and regions. With its emphasis on quality over quantity, every brushstroke at the Kimbell tells a captivating story, inviting visitors on a journey of artistic discovery.
Amon Carter Museum of American Art
The esteemed Amon Carter Museum houses a vast and diverse collection of masterpieces. Immerse yourself in the vibrant brushstrokes of iconic artists, delve into the narratives behind each artwork, and witness the evolution of American artistic expression throughout history. With its meticulously curated exhibitions and engaging programs, the Amon Carter Museum will leave you inspired and in awe of the beauty and significance of American art.
The Sir Richardson Museum
Step the world of 19th and 20th century Western Art at the Sir Richardson Museum. This free museum features permanent and special exhibitions of paintings by Frederic Remington and Charles M. Russell, as well as other late 19th and early 20th-century artists who worked in the American West. The Sir Richardson Museum boasts an exceptional and meticulously curated collection of Western Art, making it one of America's foremost destinations for enthusiasts and connoisseurs alike. It also offers a rich variety of exhibitions, public programs, and scholarly initiatives.
The Meteorite Gallery
Enhance your understanding of the universe at the Oscar E. Monnig Meteorite Gallery. Home to one of the largest meteorite collections in the world, the gallery provides a unique experience where you'll explore the cosmos through these celestial treasures. Each meteorite on display tells a tale of cosmic journeys and catastrophic impacts, offering invaluable insights into the formation and evolution of our solar system.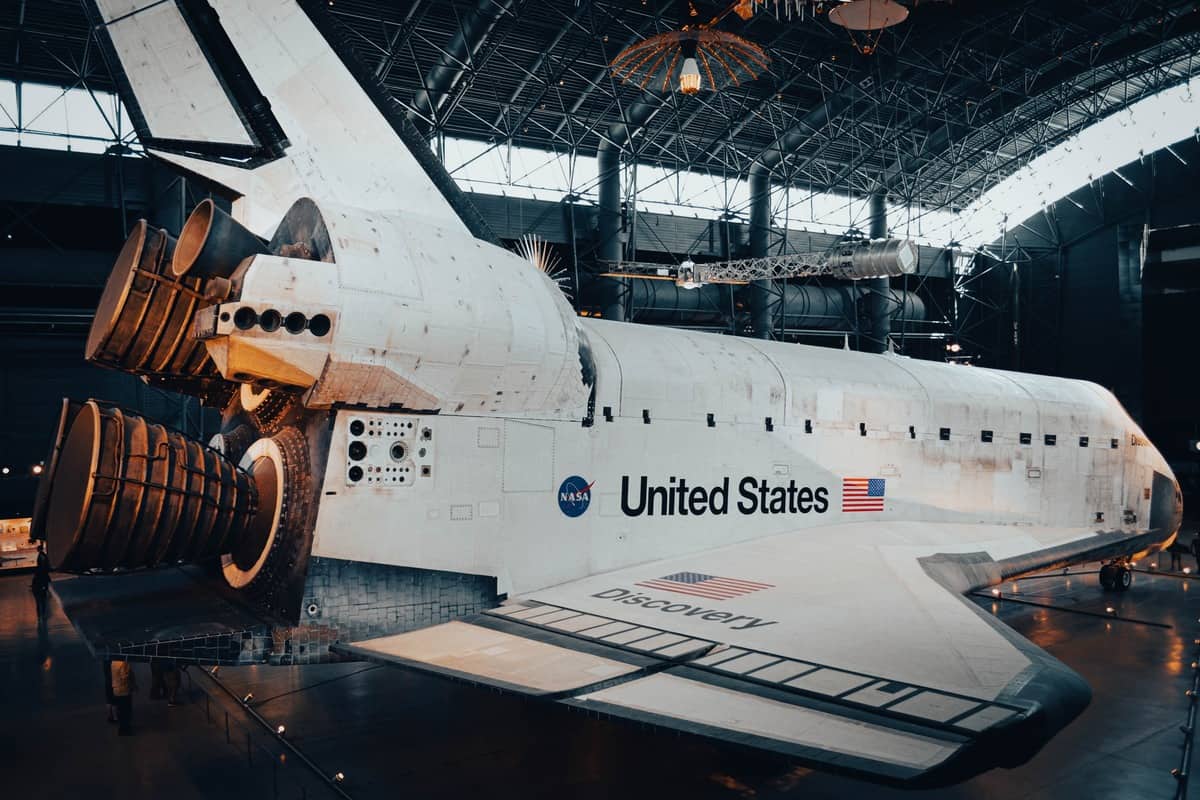 DFW Elite Toy Museum
Uncover the fascinating world of toys at the DFW Elite Toy Museum. This unique museum, located in the heart of Dallas-Fort Worth, houses an impressive permanent collection of antique toys and fine-scale miniatures, transporting visitors to the nostalgic realms of their childhood. The museum's collection, which ranges from exquisite model cars to antique dog art, reflects a deep appreciation for craftsmanship and ingenuity.
The DFW Elite Toy Museum also frequently hosts special exhibits, so there's always something new to discover. A visit here is not just a trip down memory lane, but also an exploration of the evolution of toys and the role they play in reflecting societal changes.
Modern Art Museum of Fort Worth
Experience exceptional contemporary and modern art at no cost every Friday at the Modern Art Museum of Fort Worth. Known for its impressive array of post-World War II art in all media, the museum invites you to explore its captivating exhibits for free every week. From paintings and sculptures to video installations, the Modern Art Museum offers an enriching journey into the world of contemporary art. We tend to think this is one of the more fun museums with digital sculptures and a huge outdoor water feature.