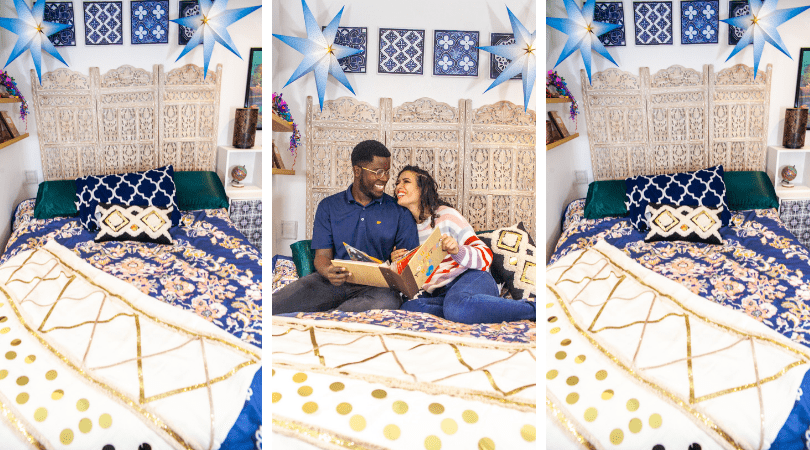 With our love for travel, when my husband and I got our first apartment together, my immediate idea was to go for a Moroccan inspired bedroom. I scanned non-stop through Pinterest inspiration photos to find something romantic and with a pop of color that reminded me of all of the patterns while also trying to fit things in to match our small apartment space and budget. With a little help from Ikea, a bit of DIY, and some thoughtful purchases, we were able to create the Moroccan Inspired Bedroom of our apartment dreams!
Moroccan Inspired Bed
For me, the bed was obviously the hardest part to put together! In fact, there is so much embroidery and detail that we saw when looking through pictures, but I also wanted to incorporate color! I found that Urban Outfitters has some great duvet covers like the one linked below, but it was still missing something. I found a tutorial on how to make a Moroccan Wedding Blanket and set to work as well as using leftover fabric to update some pillows.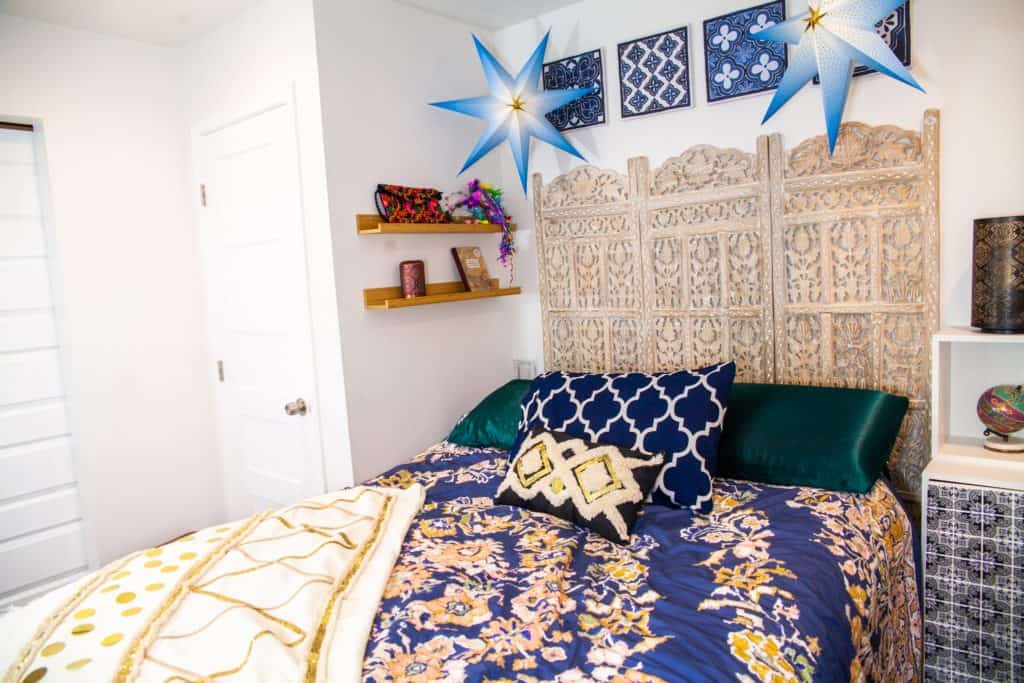 [

I found so many beautiful intricately carved headboards, but most were thousands of dollars and just a little out of our price range. However, I found this divider from Urban Outfitters and found that it worked perfectly as a headrest! We then added some hanging lamps since we didn't have too much night stand space and some Moroccan-inspired tile art work to finish it off!

And of course, since we were going to be spending every night sleeping on this bed, the mattress was the most important part of it! With five layers of foam springs, cooling technology, and a 10-year warranty, I knew that my Allume Ō by Neven provided luxury comfort at an affordable price. Read all about my experience with Allume Ō by Neven and even get a special discount code.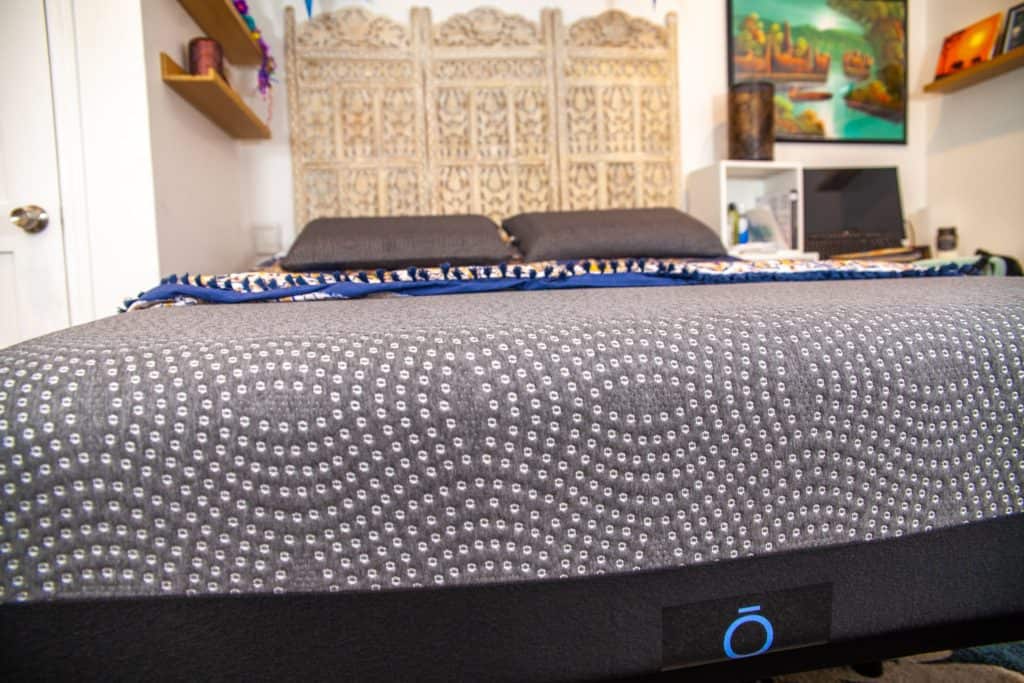 Final Moroccan Inspirational Touches
With limited space, we wanted to figure out how to best utilize what we had. I found some shelves at Ikea that I used to hang on the wall as a replacement to a night stand. We used a stand from Ikea on the other side and got some Moroccan style adhesive tiles, a Moroccan styled lamp, and a little Moroccan inspired diffuser to really finish up the place!