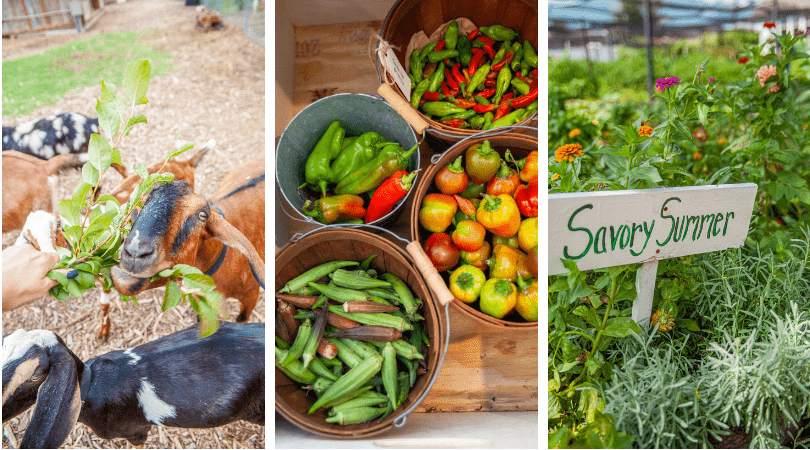 Bonton Farms is located in South Dallas, a neglected neighborhood and food desert, which has now become one of the largest urban farms in the US. They bring nutrition, housing, career mentorship, and education to South Dallas, and even more, they invite us to be a part of it all with the different initiatives and programs they have.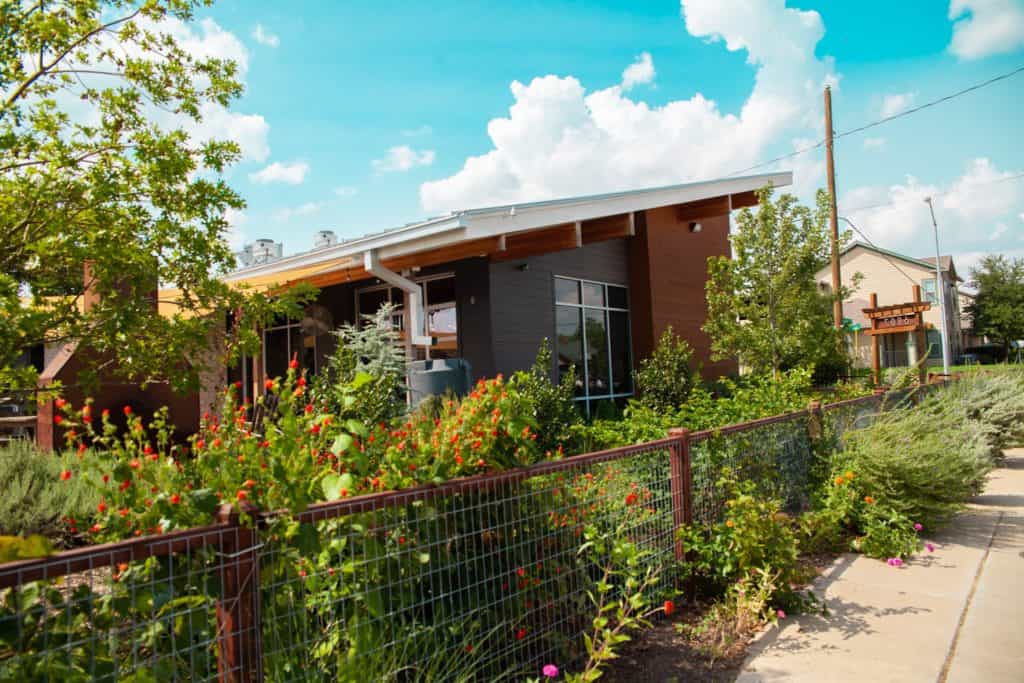 We walked into the Bonton Farms Cafe, and before we even walked inside, were amazed with the flowers growing all around. Walking in we were met with an incredible menu of fresh items for breakfast like sweet potato hash, brioche french toast, breakfast tacos and more. While we came for lunch, I was already planning a trip back for breakfast. With options like a yardbird & grits, grass fed beef burger, and fish and greens, it was hard to make a decision. However, after tasting a tomato fresh from the garden (more on that below), I decided to go for the green mater sandwich with buttermilk fried green tomatoes, house pimento cheese, arugula, and pickled red onions salad. Not what I typically order, but it all sounded so fresh and delicious! All the food was incredibly priced, made for a wonderful meal, and supported the programs at Bonton Farms.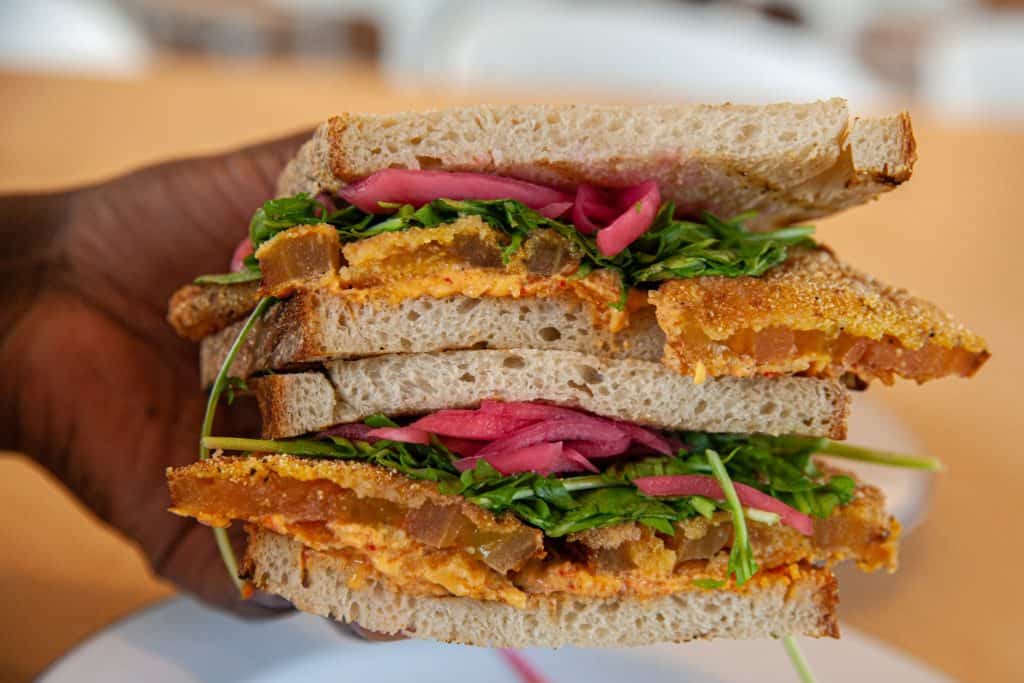 Just beyond the restaurant where there's outdoor seating, you see all the action in progress! You'll see the people working on the urban farm growing the very food you're eating. A little further away they even have goats and chickens so you know your breakfast eggs are as fresh as can be.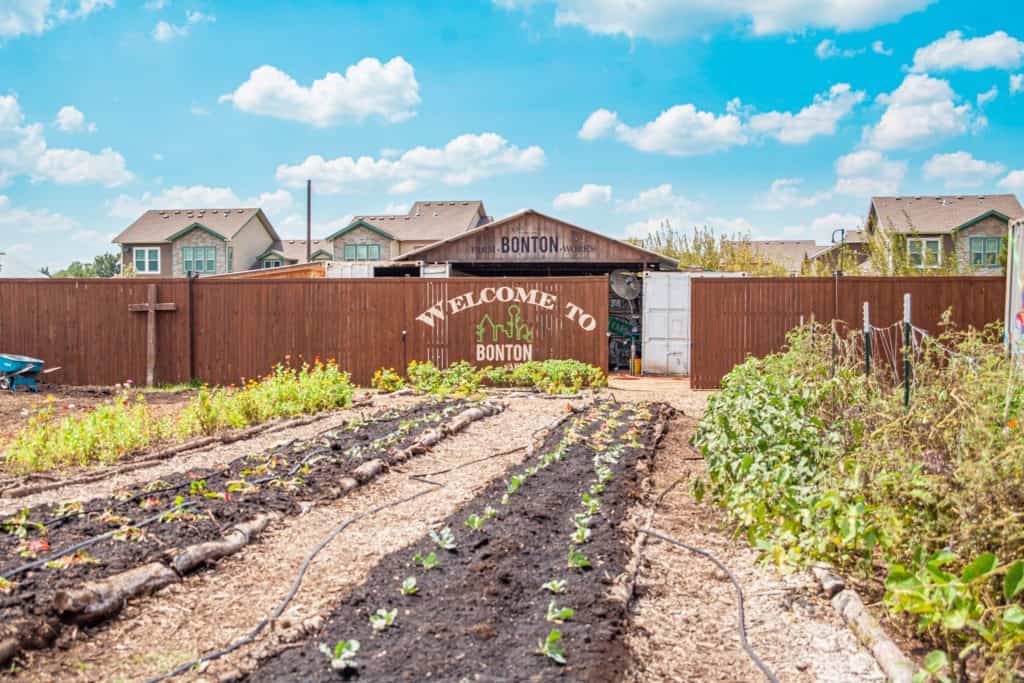 Before sitting down to eat, we had the incredible pleasure of getting a tour by Patrick, one of the founding members of Bonton Farms. He so graciously shared his story of how this program changed his life and opened up opportunities not only for the community to have access to nutritious foods, but also to impact their futures. Where as before, there were few programs or things to do in the area, now the community flocks to the area for educational programs, productive activities, and job opportunities.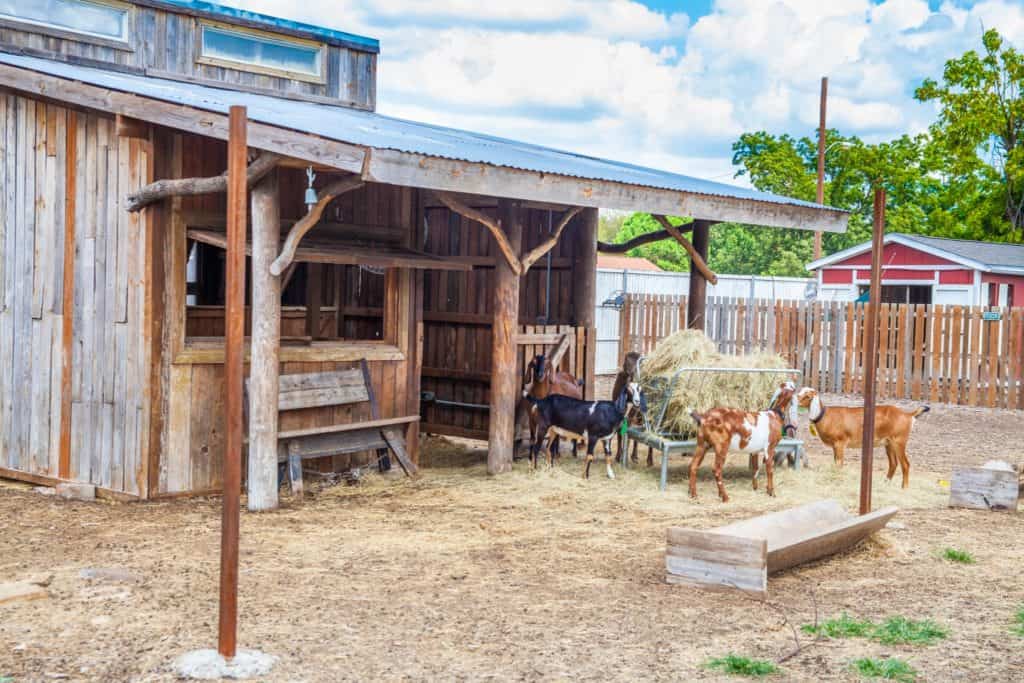 Patrick took us around the farm and shared the miracle of this place and the impact they've created. In reality, this place shouldn't exist as experts came to the area to analyze the soil and said it wouldn't grow a thing. However, the abundant crops tell another story of the perseverance of people committing to change and the power of prayer. While there, a woman asked about how their fig tree grew so full and strong, and to paraphrase, was met with the response "God sits in this garden."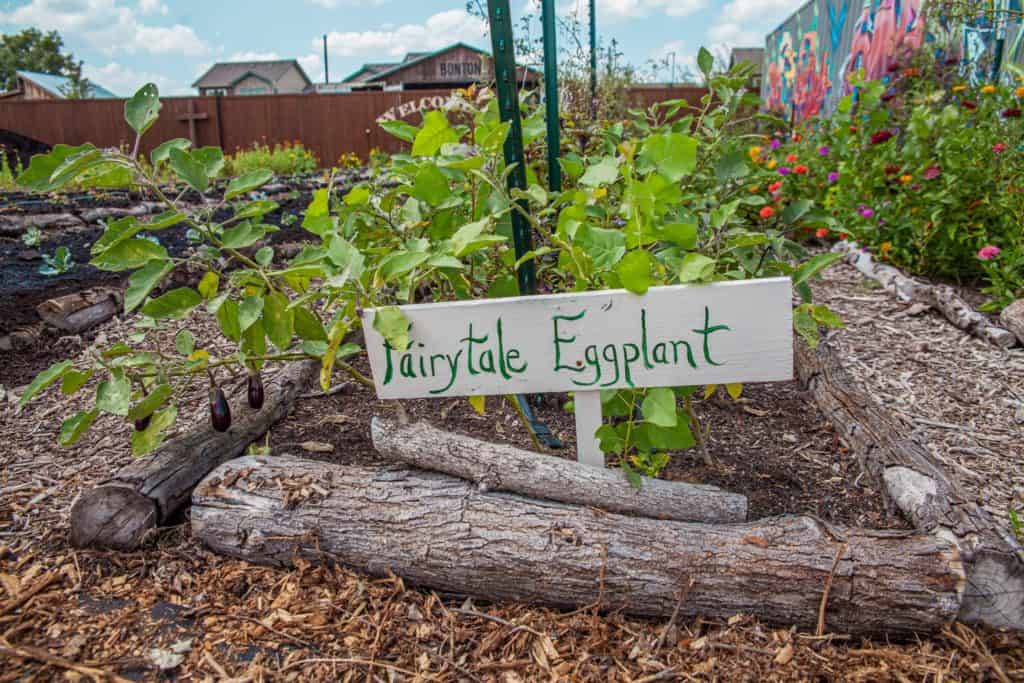 Now I'm a fan of vegetables and fruits, but we were given a tomato straight off of the vine, and as soon as I bit into it, I thought I could be biting into candy. The flavor was like nothing you could get at a grocery store.
Fortunately, Bonton Farms has a market where you can also purchase produce and other goods. We enjoyed grabbing honey that is harvested on site and different gourmet goods.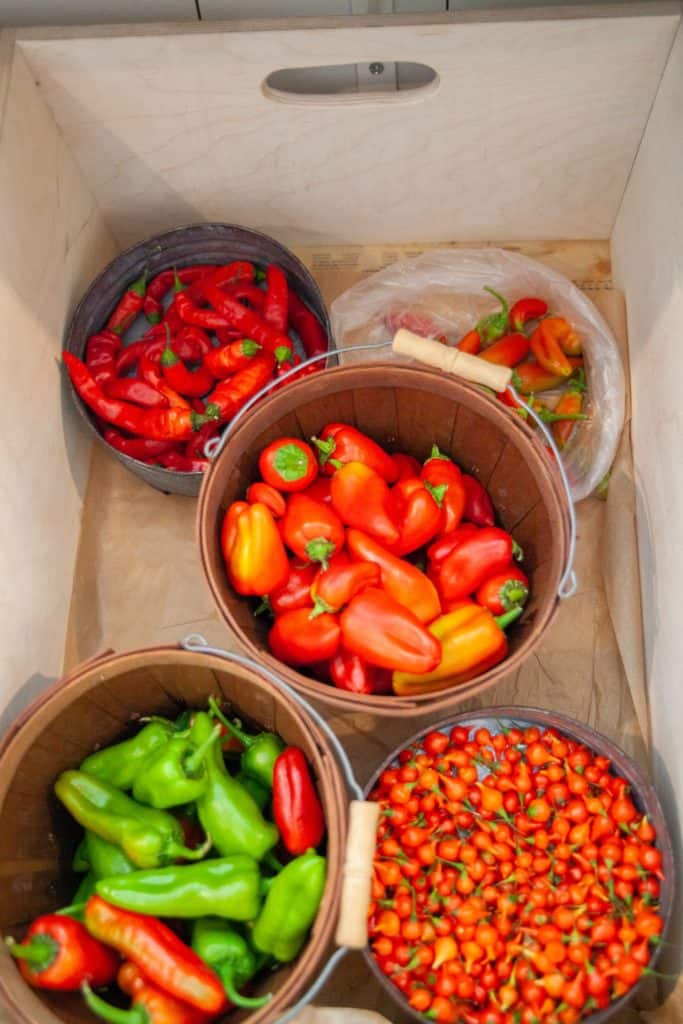 On top of their restaurant and market, Bonton Farms also has a coffee shop with some exciting flavors such as a honey butter latte and lavender goat milk latte, all incorporating things harvested from their farm!
Bonton Farms Going Above
The programs at Bonton Farm don't stop at their farming. They have created a fully encompassing plan to help people in almost all walks of life, from their own charter school, to employing people with a record who are often barred from jobs, providing housing for those experiencing homelessness, providing a pathway for home ownership and passive income, and advocating for policies and those who are often underrepresented. More than just a trendy place to grab a bite to eat, Bonton Farms is creating profound change!
One of their most recent programs includes affordable housing, something that has long been an issue in Dallas. They currently have three different programs to address different needs and include on-site housing, creating a rent-to-own program that also includes additional on-site housing that families can rent out (and create passive income), and a tiny home program.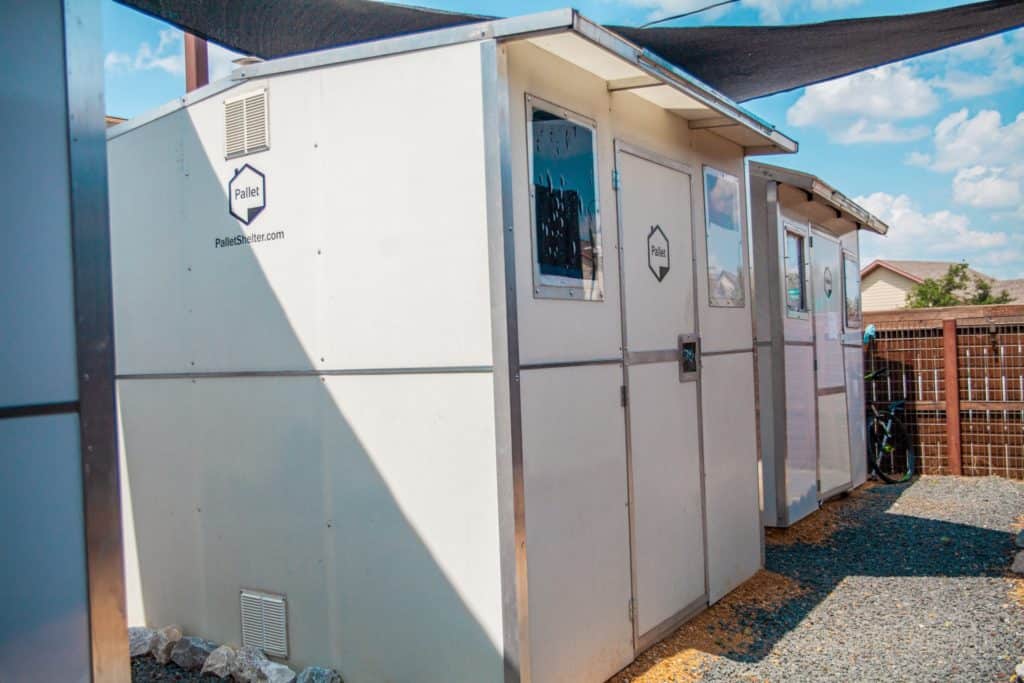 Ways to Support Bonton Farms
With all the programs that Bonton Farms has, every ounce of support matters. I love how they have options for everyone to support. One of the easiest ways to support is by visiting the restaurant and coffee shop. Turn it into a date or bring along some friends. You can also shop their produce at their market or get certain goods, like their honey, at the Dallas Farmers Market or local spots like Foxtrot. People can get their hands dirty or opt to volunteer in their garden.
Most importantly, every donation is important! While Bonton Farms has done a lot in terms of innovation as a non-profit such as generating revenue through their markets. However, it's going to take A LOT of honey sales & restaurant orders to employ the people working there and fund the tiny homes that cost about $45,000 each. Consider making a donation to Bonton Farms and share with friends so that they can donate as well. They keep their donation tab at the top right hand corner of their page.