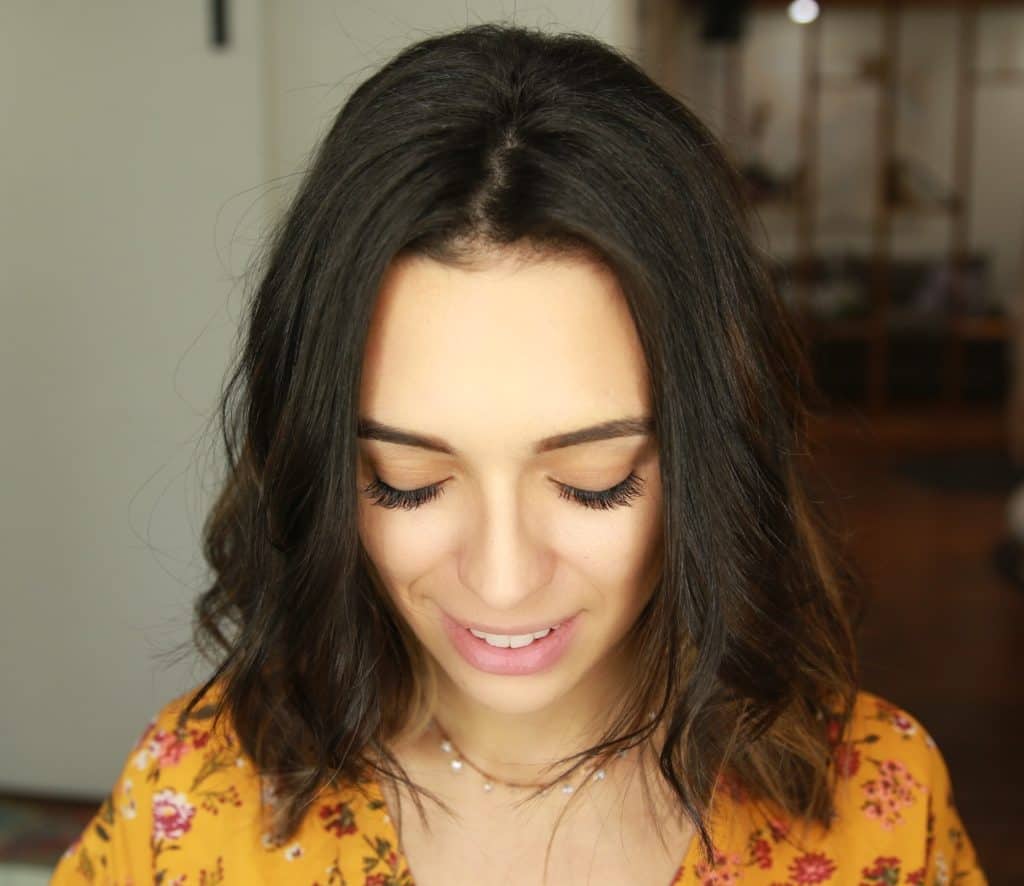 Why is that when we were young, we could wake up at 6am with no problem? Now I try to gather every precious moment of sleep before rolling out of bed for work. Most days I run out of time to put on makeup and go to work looking how I feel- half asleep. Don't get me wrong, I love what I do, but my body seems to require 10 hours of sleep just to operate. So, in an effort to save time and still look great I went to Peachy Keen- A Dallas Lash and Beauty Bar, to try to up my beauty game and catch some extra zzzz's!
Peachy Keen – Dallas Lash and Beauty Bar
I found this place was just above Café Madrid, one of my favorite tapas places, so I already knew this place was going to be great. When I walked in, I immediately fell in love with open feel. Can this place be my new apartment?! Whitewashed walls covered in classy artwork and comfy sofas!
On top of that, the ladies here were immediately welcoming. It felt like any other day with the girls. Talking about the latest things we bought, sharing wedding planning details, talking about boys, and the likes. It can be awkward having someone getting really close to your face for 2 hours, but these ladies made me immediately feel at home.
Lashes at Peachy Keen
Now Peachy Keen offers two different sets of lashes, Classic and Russian. If I couldn't wear mascara for two months, I knew that I wanted as much volume for a night out as possible. I was a little nervous at first. Would it hurt? But it wasn't anything like I expected. They give you a fuzzy blanket to stay warm, you lie on your back, and close your eyes. Most people fall asleep. Unfortunately, I had a bad cough that day, so I was unable to, but next time I'm definitely taking advantage of nap time!
Honestly, I couldn't feel anything! I asked the girl several times if she was actually doing anything, but she said she was. The way it was explained to me was that they basically glue the fake ones in with your real ones for a natural look. Two hours she was all done, and I had a fresh set of lashes! If you look at the before and after pictures below, you can tell the difference! I don't mean to be vain, but I couldn't stop staring at them!! I was worried about them being too extra, but they were just the perfect length!
One thing that I had a lot of questions about was the after care. You can't put water on your lashes for 24 hours after and then after that you have to be gentle with them and no mascara (not that I needed it with how full they were!). Of course, the first week I was so scared to touch them, but after I adjusted, I found that it was easy to care for them. They give you little brushes to help them stay in place and you wash them like normal. Three weeks later and they still look fresh as new! The lashes are supposed to last 6-8 weeks so I will return to share the progress!
Hair at Peachy Keen
I love my curly hair and have a lot of curly hair pride. Still, I like the occasional change to my hair, and I fell in love with the blowout they gave me! It was such a cute and classy look that was so different to what I normally wear. The great thing is that on Friday, Peachy Keen has a deal for $30 blowouts. Great looking low maintenance hair for weeks? Yes please!
The Best Part
To all my sleep-loving ladies out there, I am so happy with the extra time I've had to sleep in without having to worry about doing my hair! The lashes add such a nice touch and even without makeup I've gotten a lot of compliments on how I look! I woke up like this. Yes, I did!
If you get the chance to meet Shelsea, one of the owners at Peachy Keen, she is the most dynamic person. She recently moved to Dallas and because of the quality of her business, it immediately took off. And it's easy to see why. When you talk to her you can tell that she's passionate about what she does and about the staff that she works with. I loved hearing her story about how she started her business. I would share it here, but I think it's even better to ask her when you go in! Plus make sure to ask her about her weightlifting days!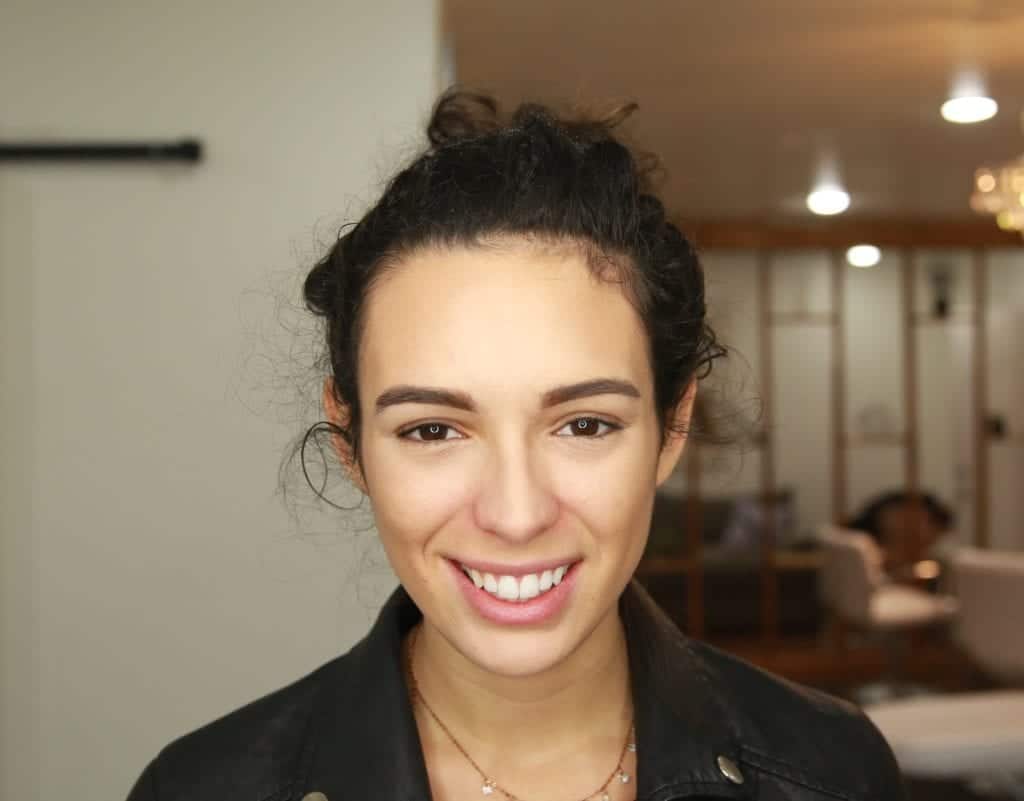 Before: Look at how tiny my lashes are!!!! My typical #justwokeup look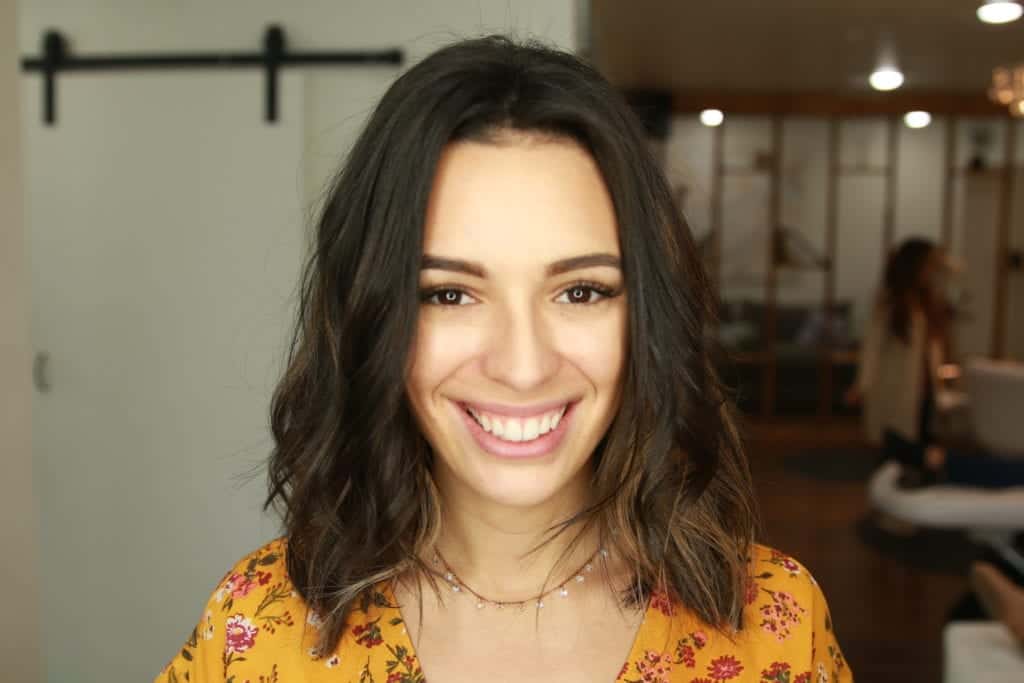 After: Effortless beauty and full lashes!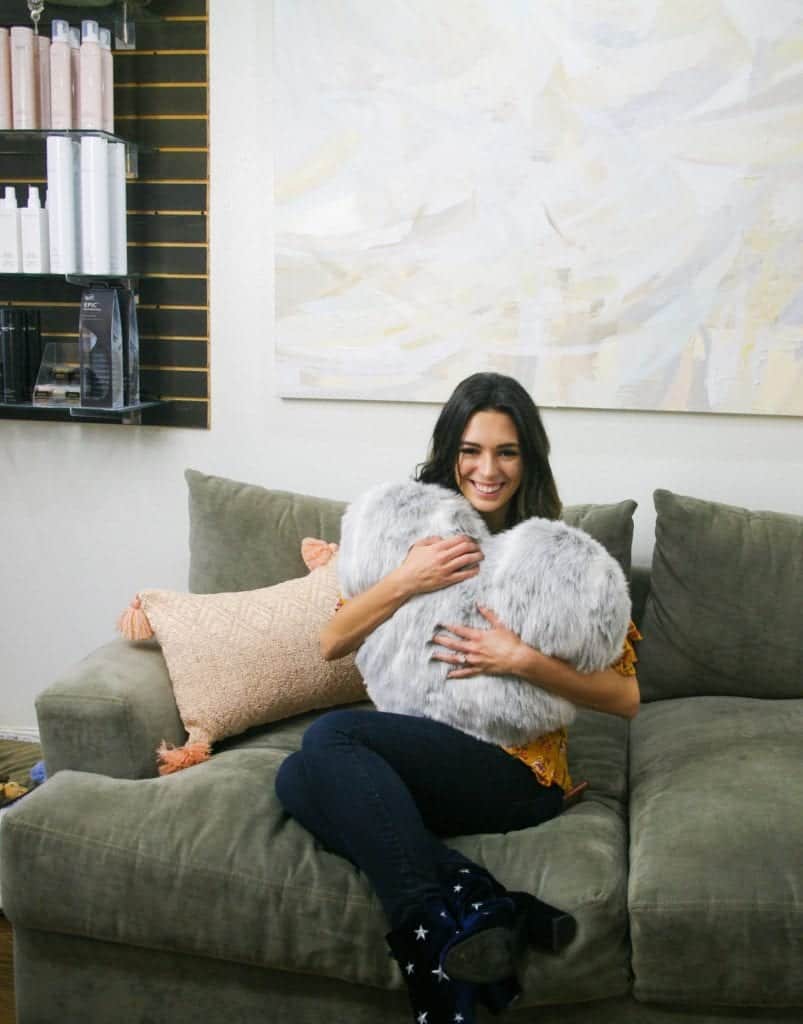 I did receive free services in exchange for review. As a blogger I want a community that trusts my opinion and for this reason all reviews are honest and my own opinion.