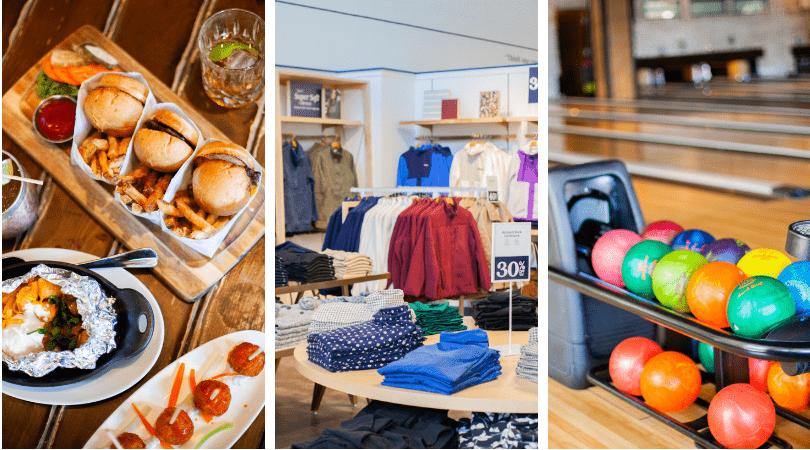 My husband and I love a good opportunity to get out of the house for a fun date, and even in fall, we are looking for ways to make a typical date special. The Shops at Park Lane is somewhere we enjoy visiting because of the outdoor shopping and activities on site. Now we love to get all dressed up but decided to have a little fun with our normal shopping trip.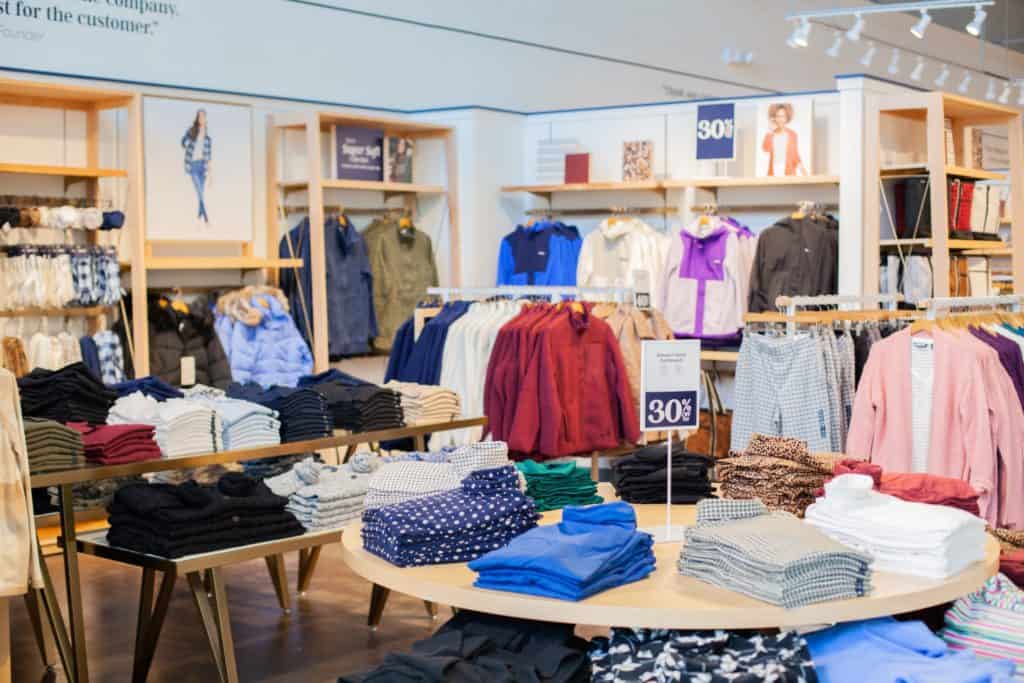 We decided to visit a store we had never explored, with the intention of picking out an outfit for the other to wear at the second half of our date. It's funny how we get so caught up in the stores we normally shop at, and so it was fun to try a different place, see what we would find, and maybe have a new favorite shop. The Land's End at the Shops at Park Lane is one of only two in Texas, which we found special since you couldn't just get these pieces anywhere.
I definitely ended up choosing some unexpected colors and styles my husband doesn't typically wear, and he did the same for me. In the end, both of us walked out with something that wasn't typically our style, but that we saw as long lasting pieces that we could see wearing for years to come.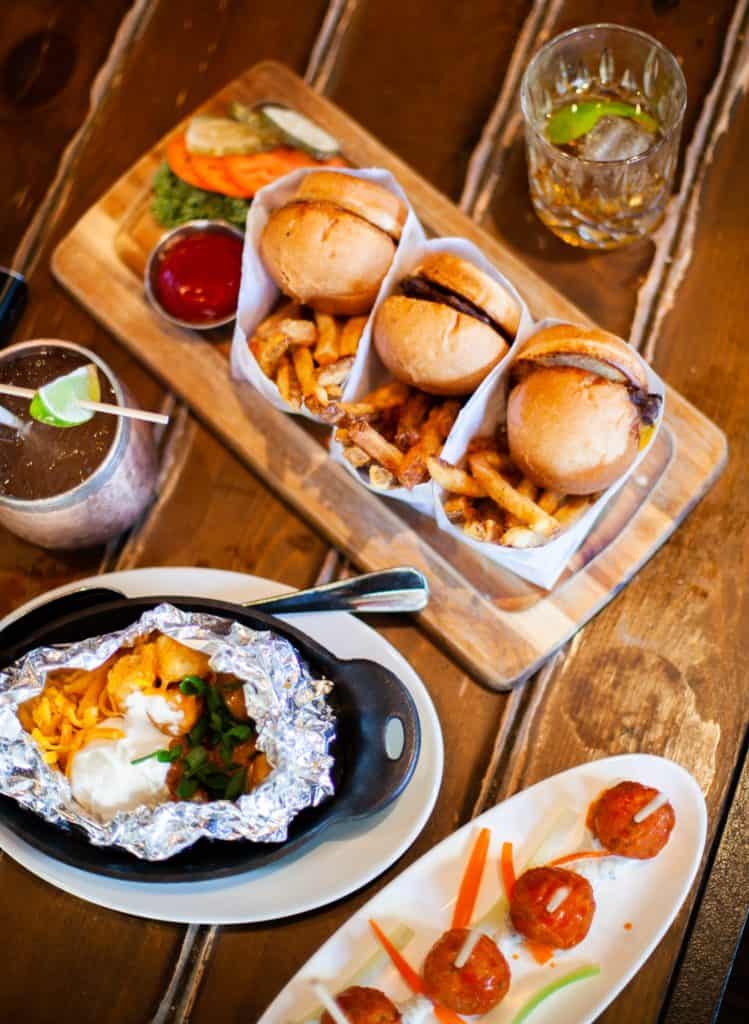 We changed into our new outfits and then headed out to Bowl & Barrel. When the weather gets colder, we tend to start getting all cozy and start moving less. Having something to stay active, with the comfort of being indoors, while also moving around, was fun. We are both competitive, so bowling is always fun for us. Plus rather than the typical dinner and a movie, we had dinner and bowling. We also learned that there are different bowling games to make it interactive, for instance, truth or dare bowling, where odds are truth and evens are dares. Do a quick google search for other fun bowling ideas.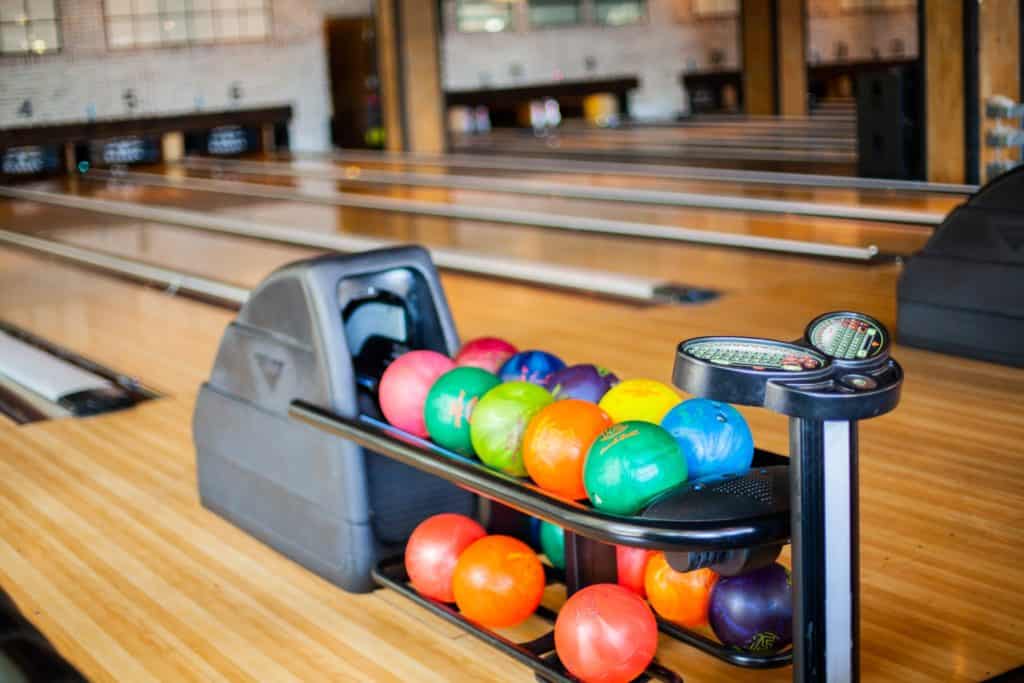 After a little wandering around the outdoor shops and enjoying the brisk Fall air, we walked into Whole Foods. We're huge foodies, so even grocery shops get us excited, and we love wandering around and checking out new foods. In the past, we've had fun each picking out a new snack and then taking it home to enjoy. However, for this date, we wanted to go all out, so we picked up some new ingredients for a fun dessert to make and wine to pair with it.
Dallas Date at the Shops at Park Lane Quick Rundown
Choose a new store both of you have never been to and challenge each other to come out with an outfit for the other. Bonus points for trying something out of your comfort zone.
Enjoy drinks, dinner, and bowling at Bowl & Barrel. Find a fun bowling game to go along with it like truth or dare bowling. (Google bowling games)
Head into Whole Foods Market for dinner to bring home. Try a premade meal, or gather ingredients for something new and unique. Or for something more simple, grab a new snack/chocolate/etc., to enjoy together.