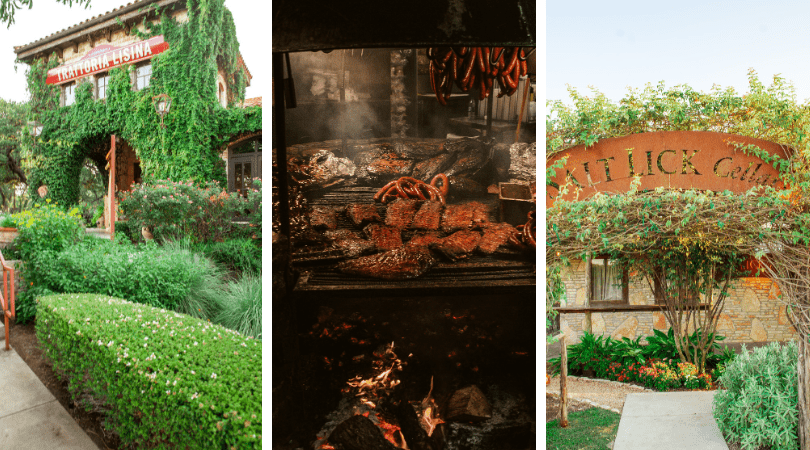 Ready for a Texas Hill Country Road trip and some world famous BBQ, my husband and I loaded up the Toyota Hybrid RAV4 with everything we could think of for the perfect getaway. With plenty of storage space in our SUV, we had plenty of room for comfort without giving up an excellent MPG.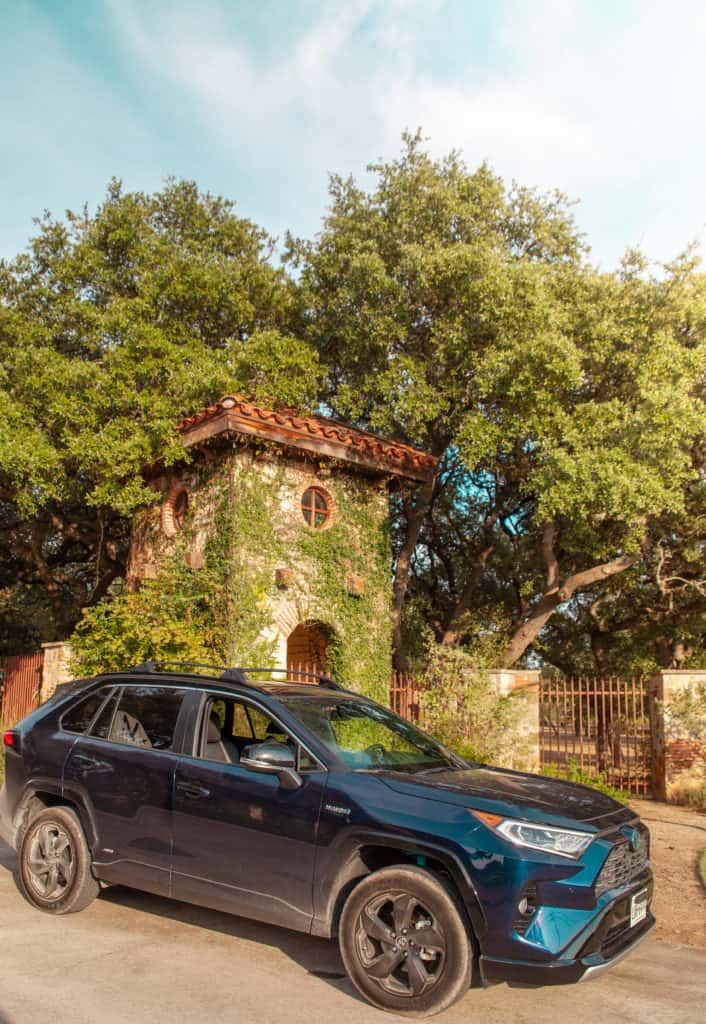 Eat at Salt Lick
What I probably don't have to tell you is that eating at Salt Lick while in Driftwood is a must! What I can tell you is that it is worth it!
We arrived on a weekday evening with absolutely no line and were treated to some incredible bbq! They have an all you can eat option with brisket, sausage, and pork ribs, but we opted instead to order by the pound. I would eat that bison and beef rib everyday if I could. Make sure to bring cash as that's all they accept, and feel free to bring your own beer or wine! If you ask nicely and they're not too packed, you can even a hold a rack of ribs by their famous pit!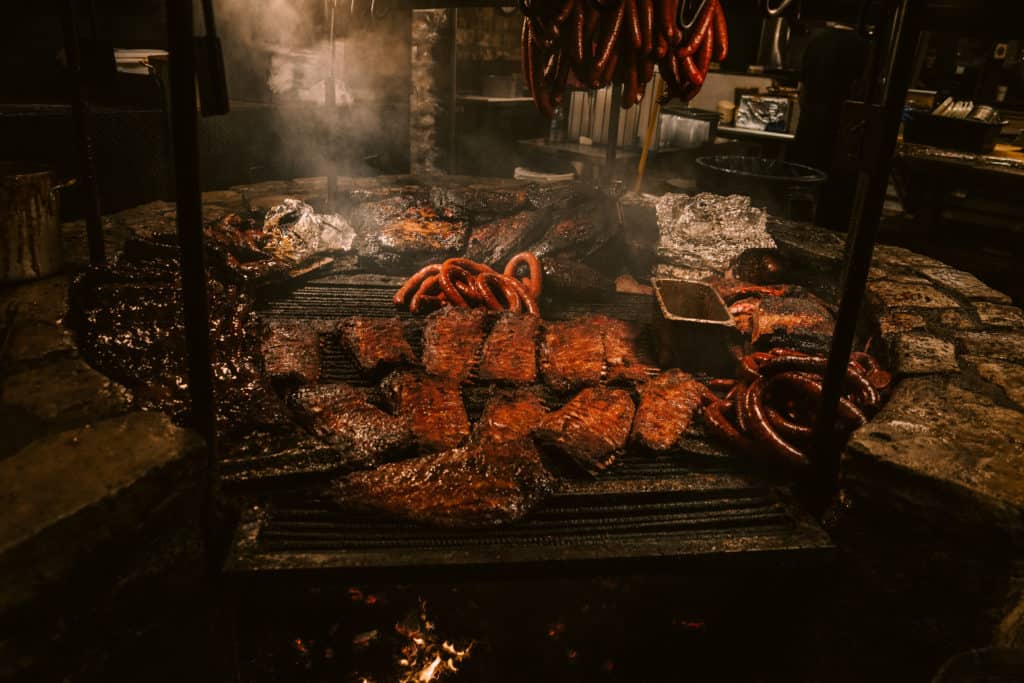 Whovians will also be delighted to find the blue police box right out front! Turns out the owner is a big Dr. Who fan, and the box marks the parking spot for police officers who come to eat. It's probably the closest I'll ever get to traveling through time and space!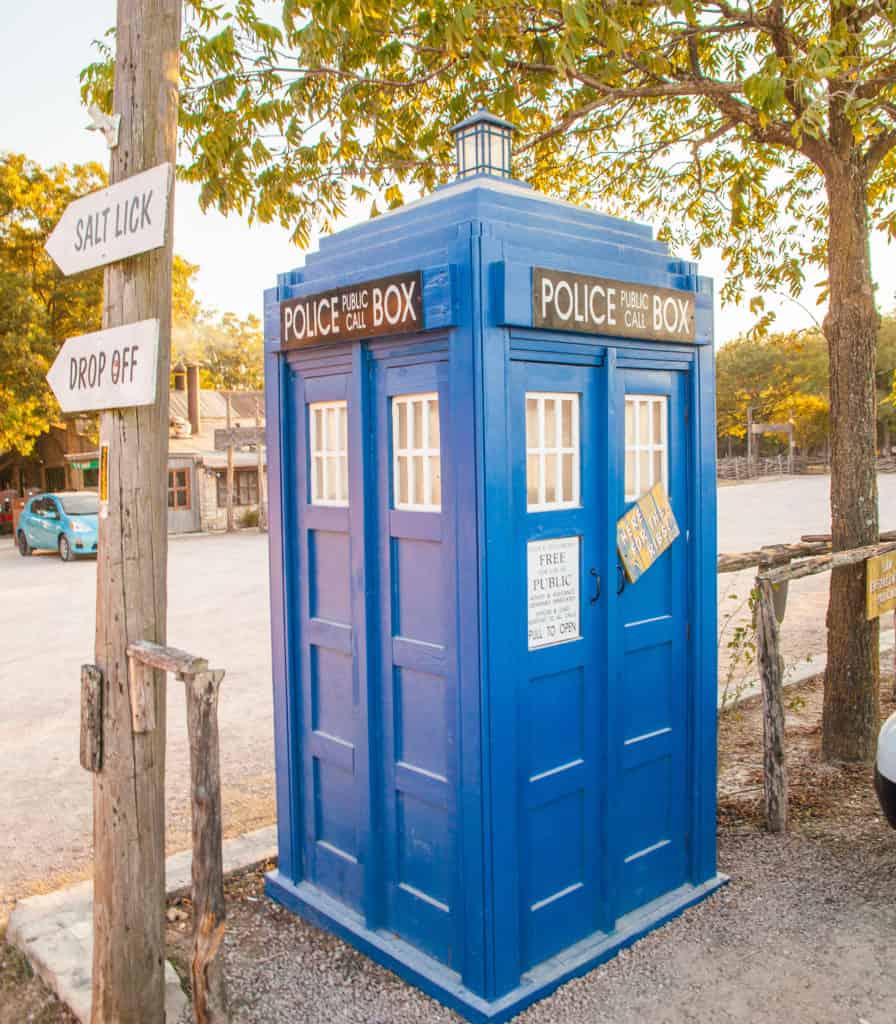 Take a Walk Through Charro Park
After all that BBQ, Charro Ranch Park ended up being the perfect spot! In the spring, Charro is abundant with wildflowers, but anytime of the year this spot remains beautiful. While walking down their numerous trails, we found fun pieces of art like their sundial, a peaceful bridge covered in flowers, and deer wandering around.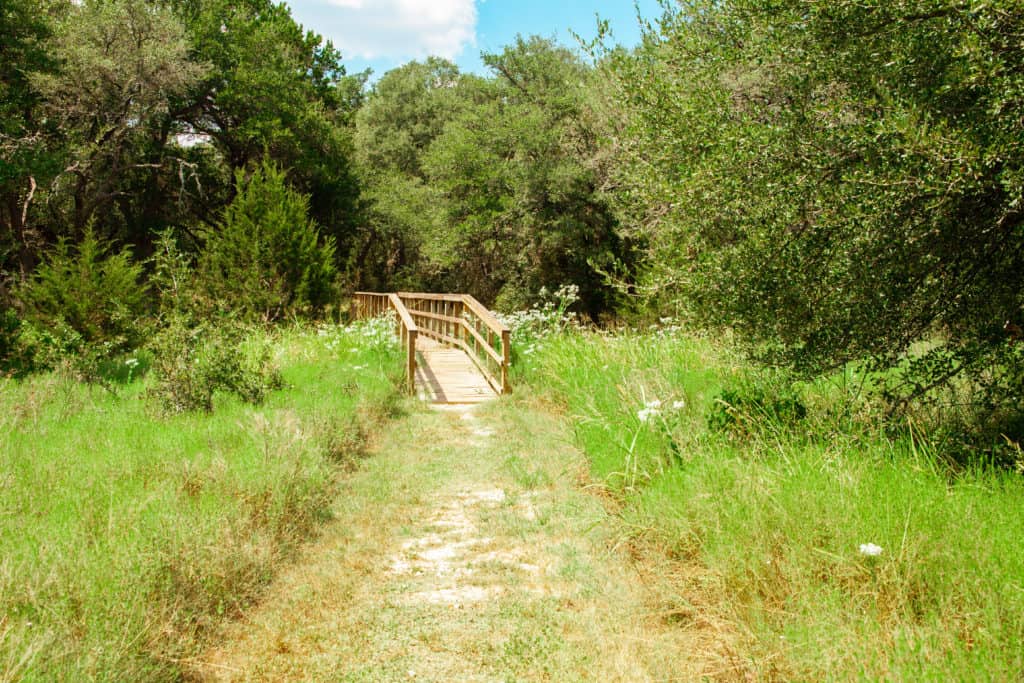 Visit Lady Bird Johnson Gardens
Just a couple minutes from Dripping Springs, Lady Bird Johnson Gardens are covered in brilliant Texas flowers and wildlife. Committed to the preservation of the Texas plants, they have different types of gardens, trails, and plenty of opportunities to discover the diversity of plants in Texas. If you get the chance, they also have some incredible events to check out.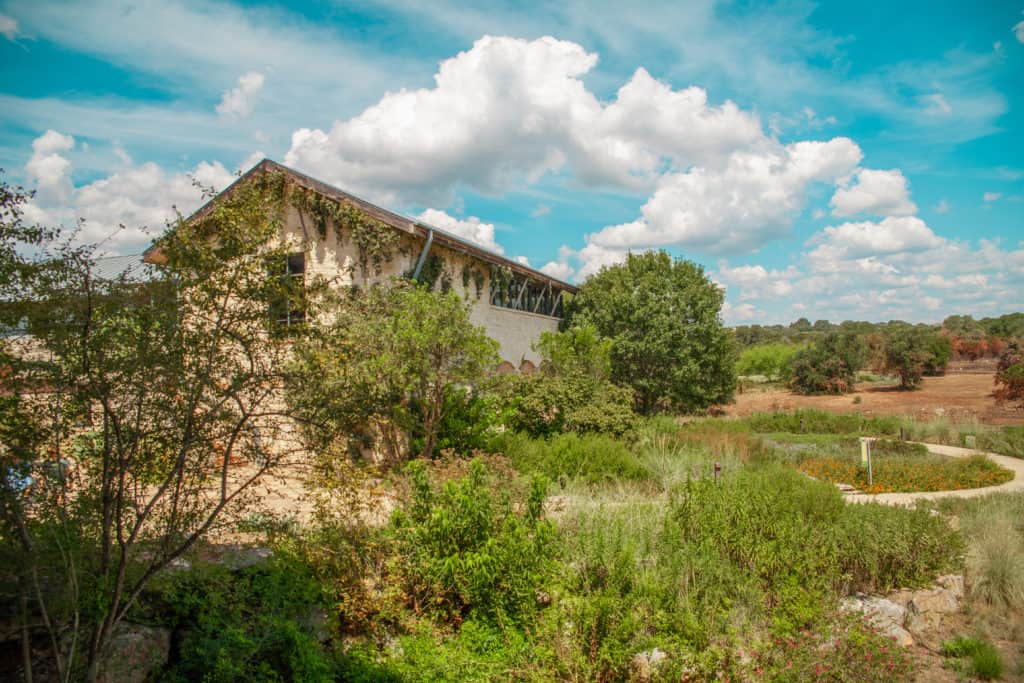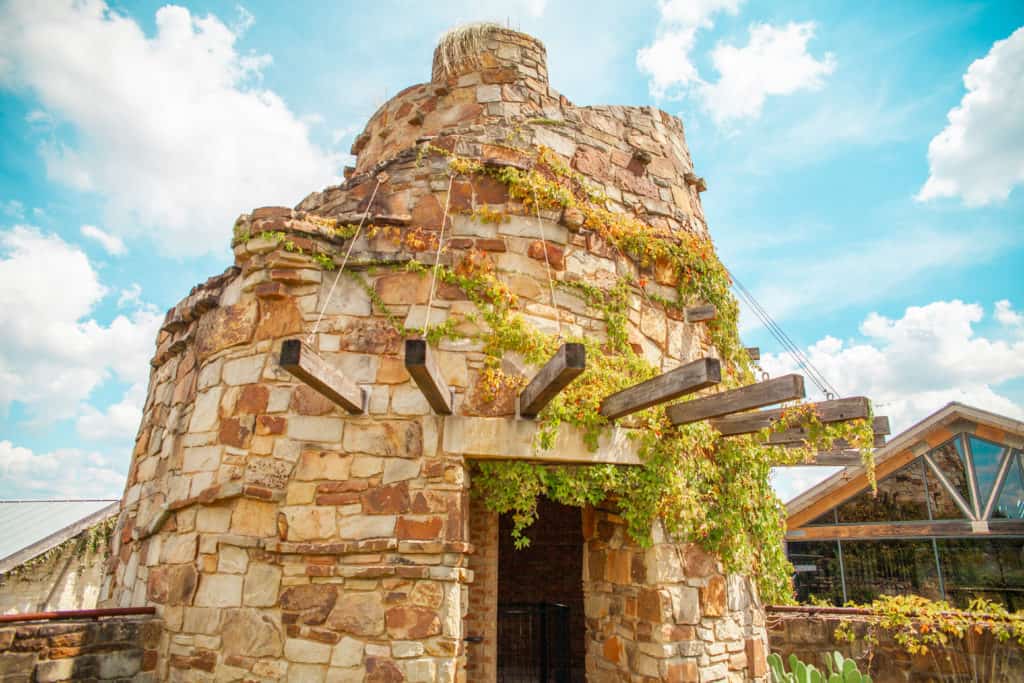 Hang Out with Goats at Jester King Brewing
If you're looking for a unique beer, Jester has some amazing brews! More than just a brewery, Jester King is a fun community space with three different bars so you can go "bar hopping" all in one place with beautiful outdoor views.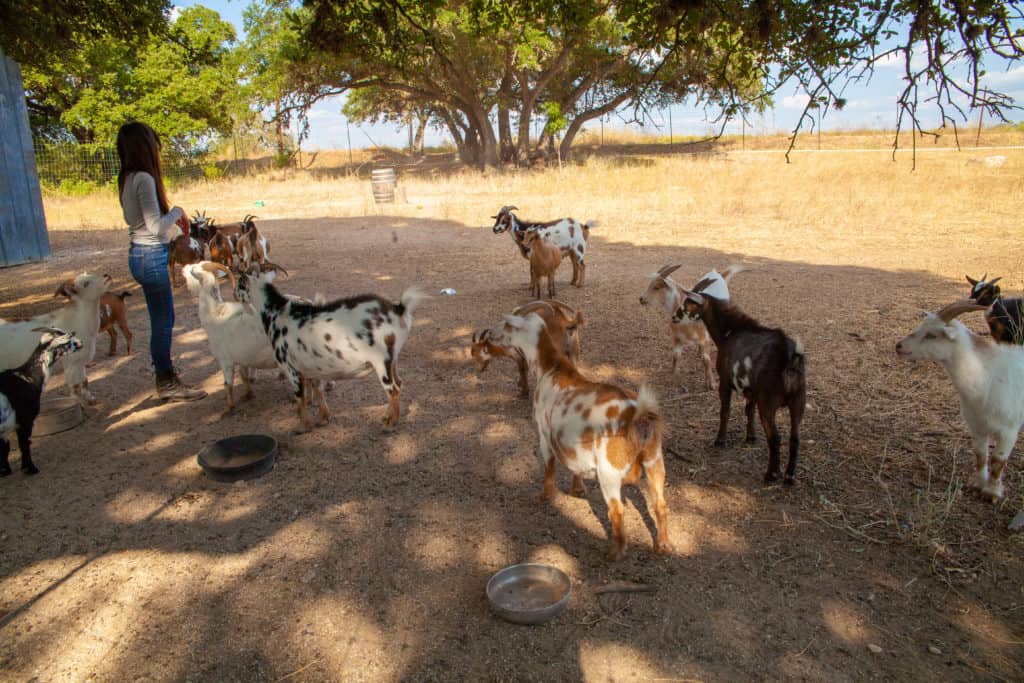 Grab your beer or cider and then head over to their garden area and walk to the end where you can hang out with goats! On certain days they even bring the goats out!
Try Sotol
We were greeted at Desert Door Distillery with "that ugly plant that makes a great spirit." Compared to tequila, sotol is a much lesser-known spirit and Desert Door is the only Sotol distillery in the US. After sampling the spirit, make sure to check out all of the craft cocktails and grab a bottle to share this cool drink with friends who may have never heard of it. You can also check out some of the other distilleries in the area.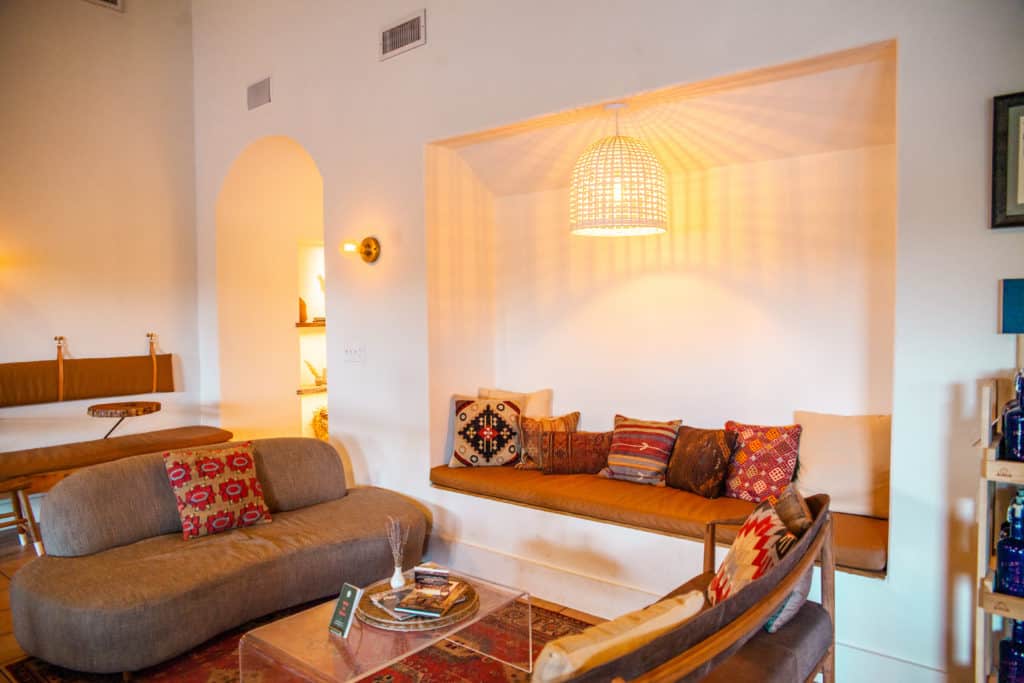 Go Two-Stepping
What is a Texas trip without a little two-stepping? Each week, Thursday through Sunday, Mercer Street Dance Hall brings in different artists and bands, and the locals pour in for an evening of fun and dancing. On Saturdays, they have dance lessons as well!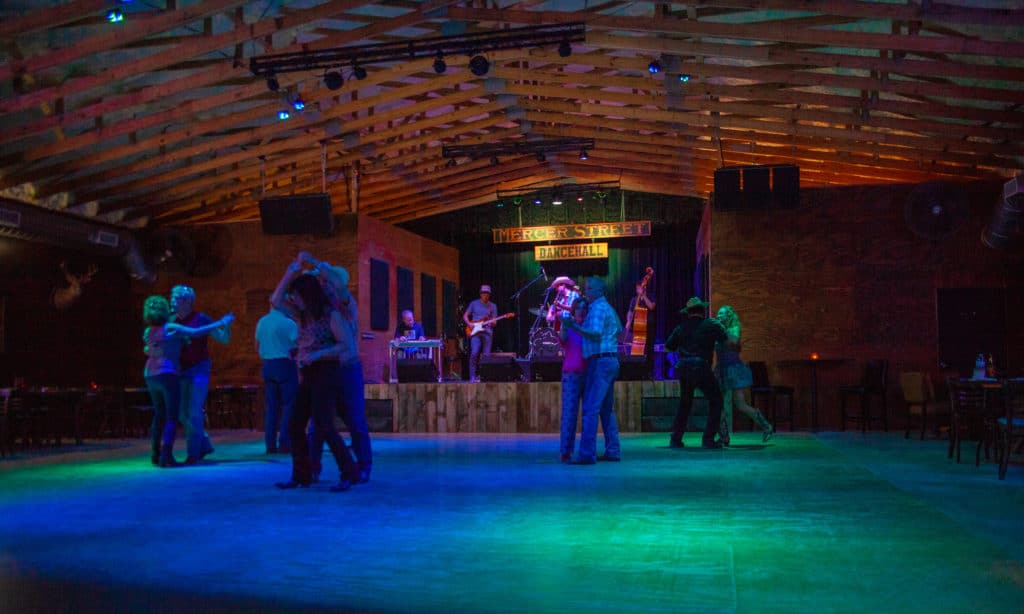 Enjoy a Romantic Italian Dinner
Trattoria Lisina brings Italy to the Texas countryside with an ornate beautiful building and views of vineyards as you drive in. Even better is the homemade pasta and authentic Italian dishes that grace their menu.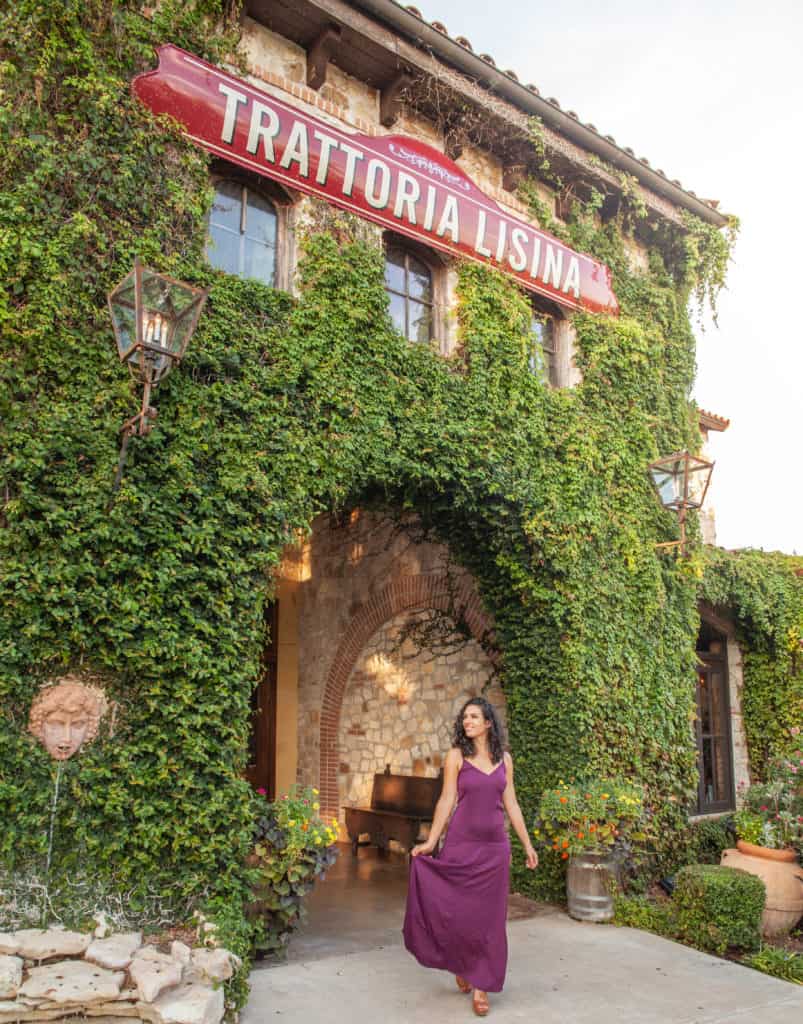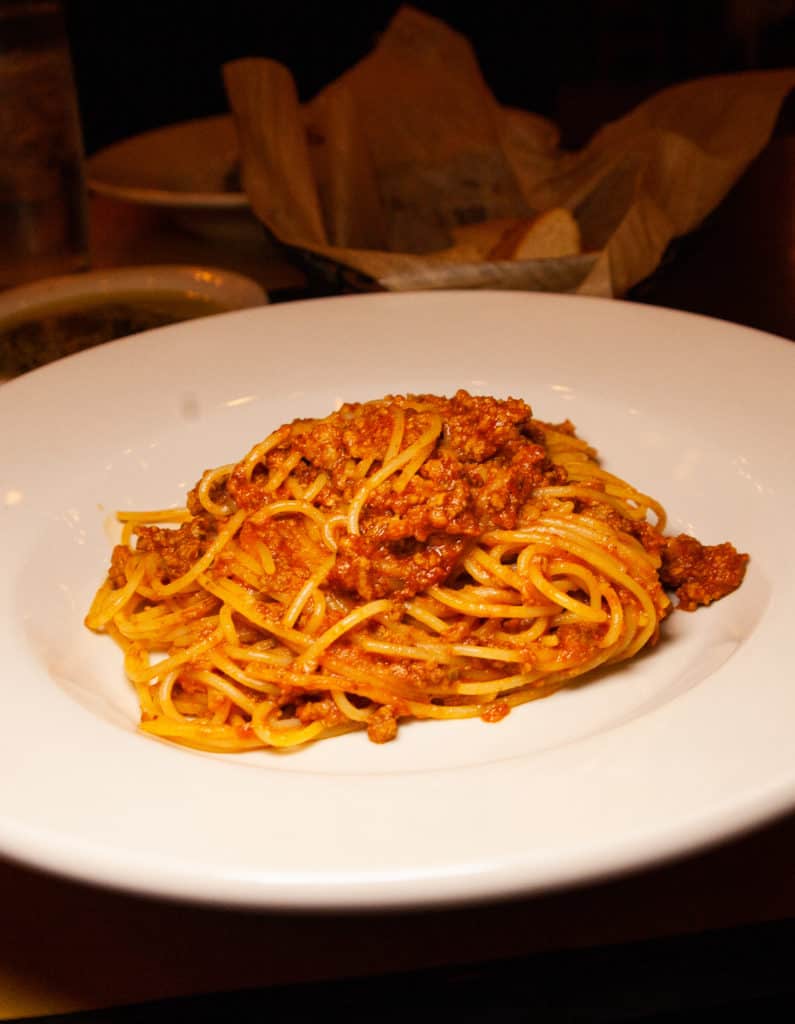 Explore the Local Wineries
There are so many different wineries in Driftwood, meaning that you will have to come back multiple times to try them all! There are different wine tours in the area, but my favorite option is through Austin Wine Tours where you can hire a chauffeur in one of their vehicles and choose your own path. Check out the wineries in Driftwood that we enjoyed.
    <div class="shopsense-widget" style="text-align:center" data-options="%7B%22widgetId%22%3A%225d8f7802deba09504ffa5855%22%2C%22pid%22%3A%22uid3156-39891534-26%22%2C%22url%22%3A%22https%3A%2F%2Fapi.shopstyle.com%2Fapi%2Fv2%22%7D">
      <script id='shopsensewidget-script' src="//shopsensewidget.shopstyle.com/widget-script.js?cb=1569683417348"></script>
    </div>
  <!-- COLLECTIVE WIDGET CODE END -->
Go for a Scenic Drive
With vineyards along the road and rolling hills everywhere, Driftwood makes for beautiful scenic drives. Thanks to Hybrid RAV4 we had no problem going off road and up and down the hills.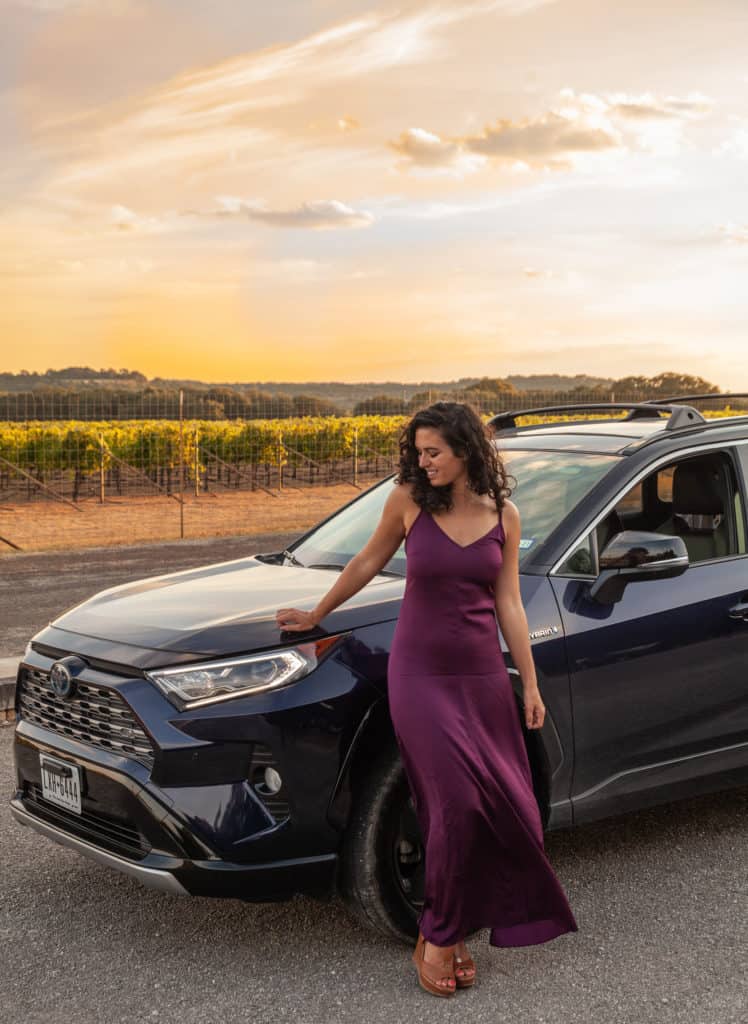 Hop on Over to Dripping Springs
Driftwood is so close to Dripping Springs, and so many of the activities overlap that you can either plan a separate trip to Driftwood or mix in some activities.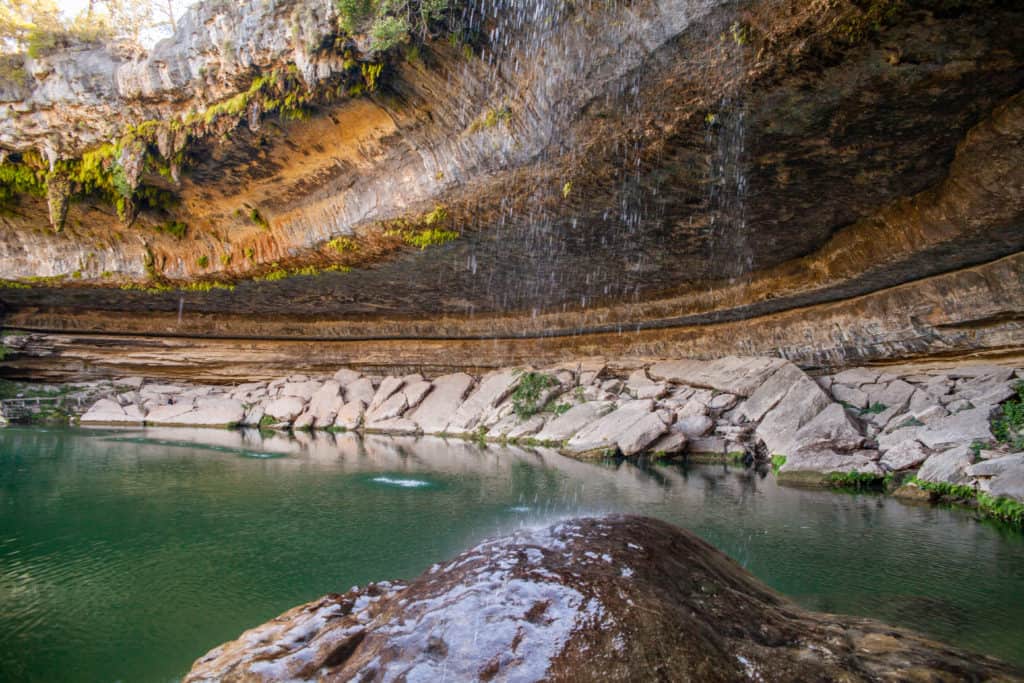 Where to Stay Near Driftwood
While in Driftwood, we found some beautiful places to stay over at Dripping Springs. From tiny home magical cottages to yurts and more, you can read all about the cool places to stay!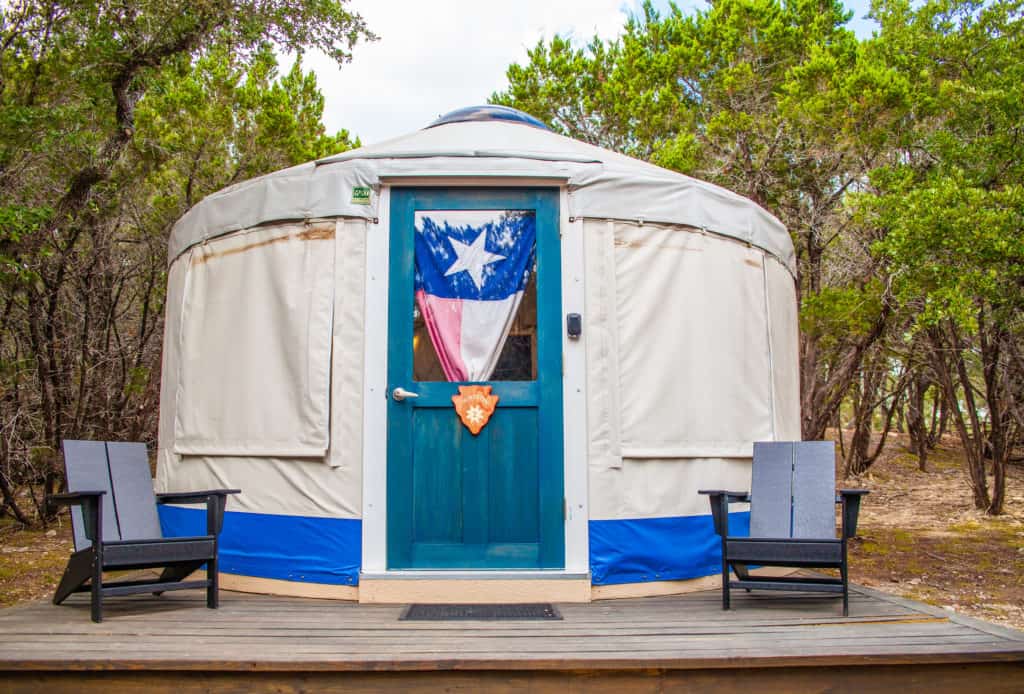 Things to Do in Driftwood: Final Thoughts
Driftwood is such a tiny town! You might be able to drive right by it and not even know, but you would be missing out. With two incredible dining experiences in one place, there's some hidden magic in this town.
After Drippings Springs, if you haven't had enough of the Hill Country, here are some other must-visit destinations