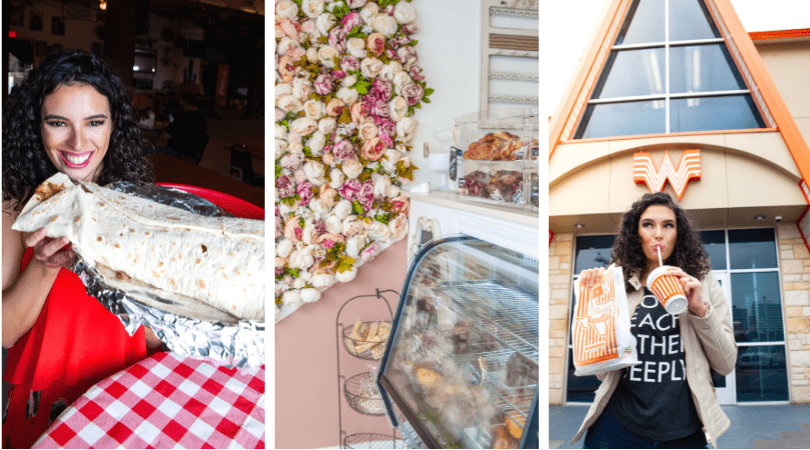 Corpus Christi is a culinary experience that you may not even realize until you get there. With boodle fights (keep reading to see what that is), the largest breakfast burrito, a Harry Potter inspired coffee shop, and more, Corpus Christi will satisfy all your foodie cravings! Plus check out the top things to do in Corpus Christi, Texas!
Best Coffee Shops in Corpus Christi
When traveling I love finding new and unique coffee shops. There are so many cool ones here.
The Coffee Mugg
Harry Potter fans rejoice! Even if you never got your letter, you could still experience the magic over at the Coffee Mugg a Harry Potter inspired cafe where you can order a butterbeer latte, this beautiful blue pensieve latte, and enchanting treats! I geeked out so much in this shop!

Bien Mérité
This cute French coffee shop has scrumptious pastries such as a pistachio flavored crescent and blueberry eclairs. Don't forget a beauty latte or lavender vanilla latte. Of course you have to get a picture in front of the lovely flower wall.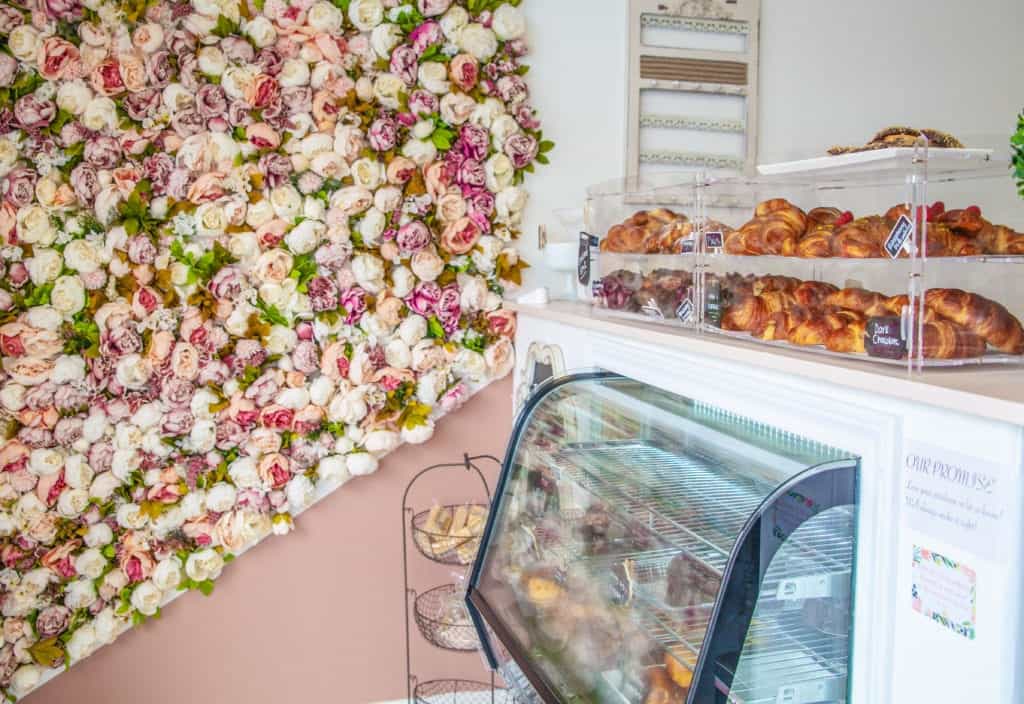 Green Light Coffee
If you like truly unique drinks you didn't even know would make good combinations, Green Light Coffee has a regularly rotating list of fun drinks like a Maryberry Chocolate latte, blood orange latte, or a red velvet latte.
Experience a Boodle Fight
The Boodle Fight is a Filipino food experience where you are presented a large tray of food with items like pancit, adobo, fried fish, bbq beef, and a huge array of other dishes. You eat with your hands and essentially get to "fight" over these large portions of food. You have to bring a group of four to Kanto Filipino in order to experience this feast, but it is a unique experience if you've never had it.
Even if you don't have four people, this restaurant is a great stop for incredible food! Make sure to get an order of Adobo pork and pancit. Then finish it off with Halo Halo, a colorful desert made with a mixture of different sweet ingredients.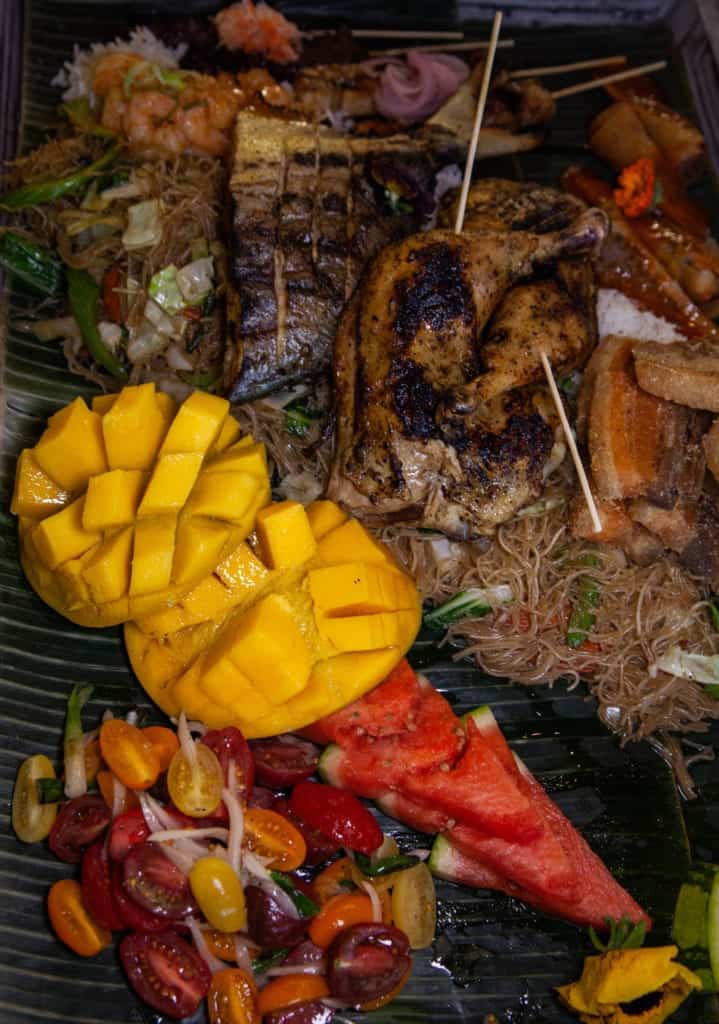 The Biggest Breakfast Taco
Weighing nearly 5 lbs and about as long as my arm, the breakfast taco at Recio's is out of the world and surprisingly affordable. There was no way I was eating this all in one sitting (I was eating this for a week!).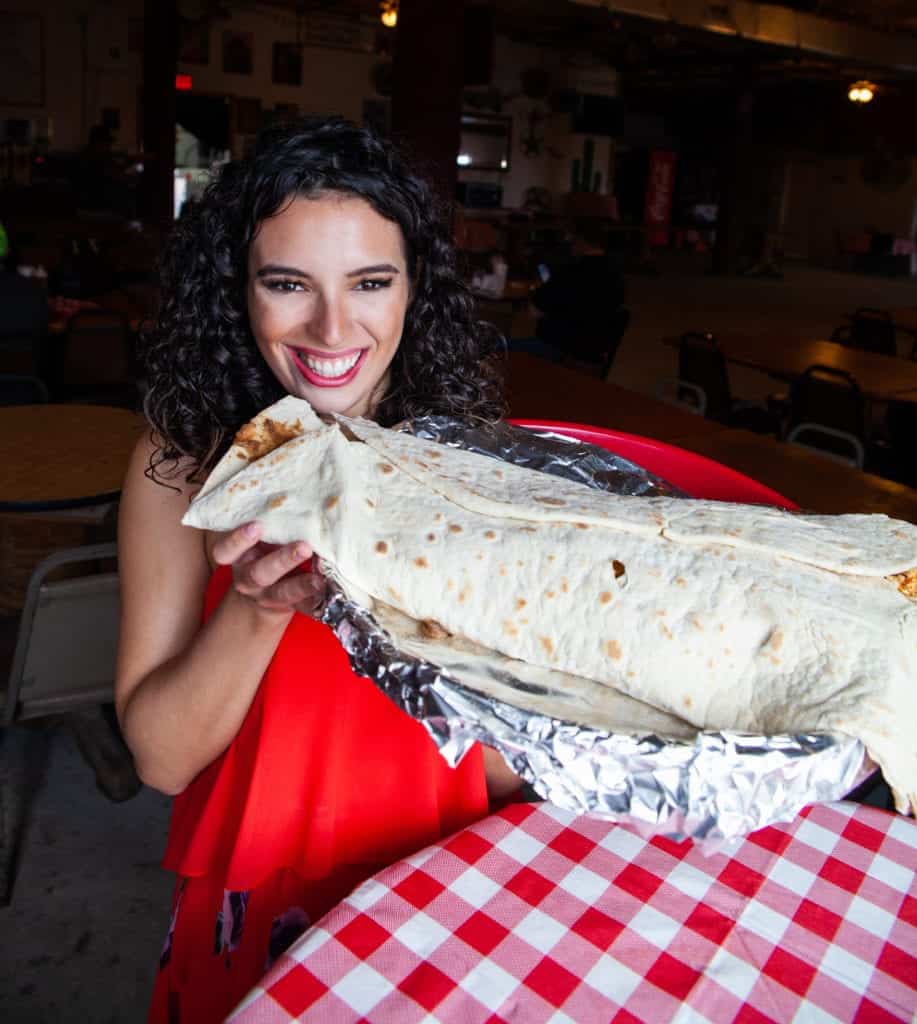 What I liked was that it was different tacos in one and sectioned off with chorizo, potatoes, thick slabs of brisket and more. Apart from their giant breakfast taco, Recio's is an incredible smokehouse and you will love ordering some brisket.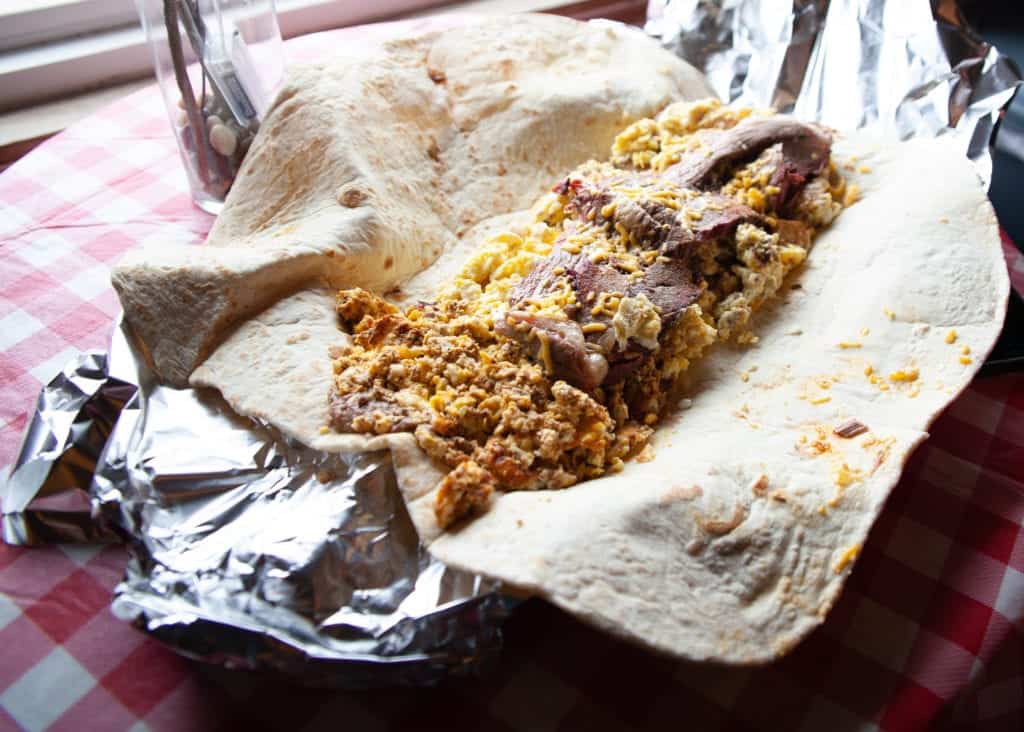 The Iconic Whataburger
Corpus Christi is the site of the original Whataburger, and while that one is no longer available, the 2-story Whataburger on the marina is an iconic destination. Grab a milkshake and head to the top floor for beautiful views.
Eat at 8te
I would have eaten breakfast, lunch and dinner at 8te, there were so many good foods. Since I'm always on the lookout for unique burgers, I had to get the California Roll burger and beet fries!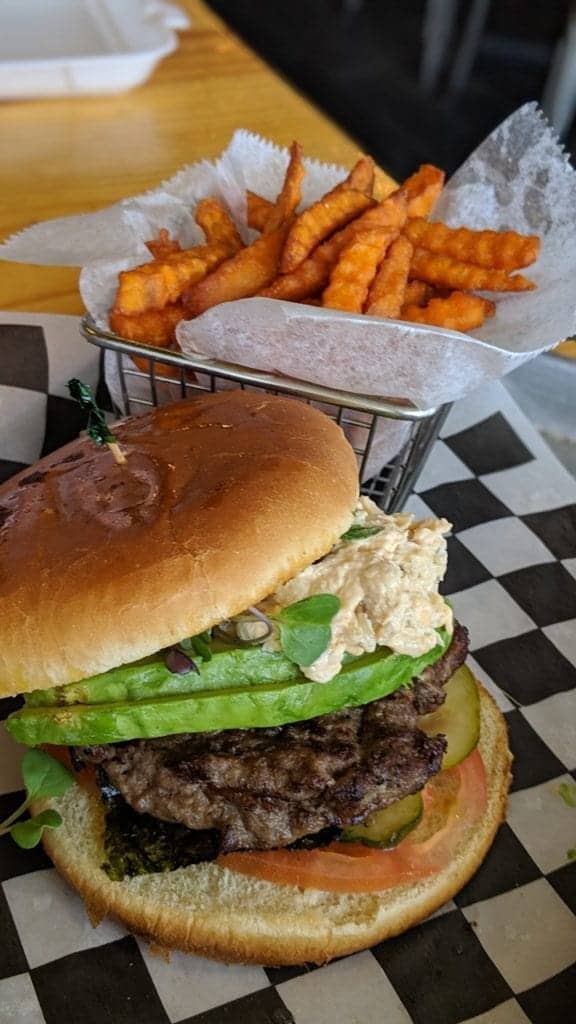 Dinner with a View
The Republic of Texas, on the top floor of the Omni Corpus Christi, is the perfect spot for a romantic dinner. The staff were incredible, helping us find dishes that we would enjoy. From tender flavor filled steaks, to a cheesy crab cake, the Republic of Texas catered to what we wanted.