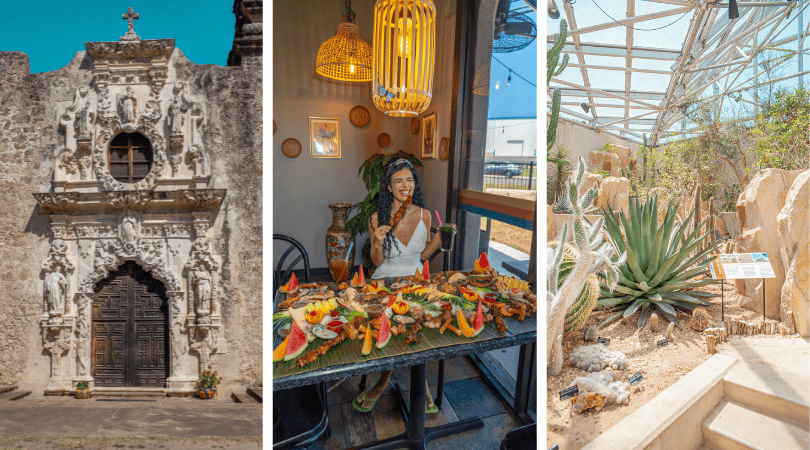 If you're a local, we sometimes overlook all the unique and fun things to do in San Antonio TX, especially when you're looking to change up your weekend plans.
Or, maybe you're trying to plan where to take visiting friends and family that isn't Seaworld San Antonio or Six Flags Fiesta Texas.
In reality, there is a lot of value in our rich history, vibrant culture, one-of-a-kind dining experiences, and other fun places to visit in San Antonio.
If you're a native Texan looking for an exciting day trip or a tourist searching for fun places to visit in San Antonio, there is plenty to experience within a short walk or bus ride of the iconic Alamo! It will only enrich your time in one of the most historic cities in America!
We hope you'll walk away from your next trip with a new appreciation for my hometown with this list as your guide.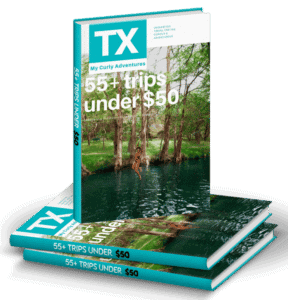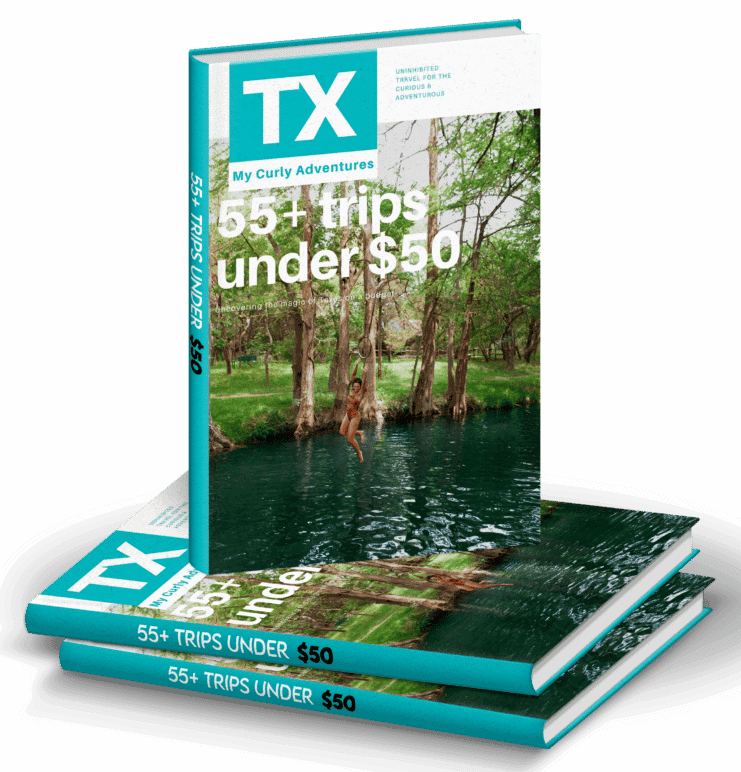 With our latest edition of our Texas Travel Guide, you can take an exciting vacation every weekend without breaking the bank and still have more to do! And in just one trip, the guide pays for itself! You'll be amazed at all the hidden gems, international influence, and wacky attractions you'll find all over Texas!
Not ready to purchase quite yet? We wanted to make this guide as accessible as possible, so we've shared our 1st edition of our guide, 50 Texas Trips Under $50. Click the button below to get yours for FREE!
Best Tours of San Antonio
Click here to purchase tickets for a bus tour of San Antonio. There are a total of 19 stops, including the San Antonio Museum of Art, the Pearl District, Buckhorn Saloon and more! Simply hop on and off at your leisure!
If you're low on time, try this San Antonio bus tour. Sit back and see San Antonio at a much faster pace. This option only lasts one hour, but you'll still get a great taste of the Alamo City!
On the San Antonio Highlights & Alamo Guided Tour, children younger than 5 can ride along for free. Your ticket includes access to the Tower of the Americas, a guided tour of the Alamo, and a 35-minute river cruise.
Walk Around the Pearl District
This former brewery has been transformed into a fun, bustling neighborhood in San Antonio with eateries, shops, and a weekend farmers market.
Below are only a few of the things there are to do here, so come with a sense of adventure and your best walking shoes!
Pearl Farmers Market
Held rain or shine, the Pearl Farmers Market is the best place to find local produce, meat, and more, all from within a150-mile radius of San Antonio!
Drop in on Saturday and/or Sunday from 9am to 1pm for a chance to experience one of the top 10 farmers markets in the country according to USA Today! Saturdays are typically focused on food goods while Sundays are filled with handcrafted items from local artisans.
Jazz TX
You can find this snazzy jazz lounge in the basement of the Pearl Brewery. Their ticketed, 90-minute shows occur seven times a week and are complemented by a dance floor, on-site kitchen, and adult beverages.
You can enjoy a variety of jazz genres, from Latin and blues to Texas swing and modern jazz. The venue is open Tuesday through Saturday, but check their calendar if you're looking to visit during a show.
Adelante Boutique
Adelante Boutique is a local, family-owned business that has been open since 1975. Choose from a unique selection of chic women's clothing and accessories with a boho flair. They even sell an Oprah must-have, Chickies Cleavage Coverage!
Ten Thousand Villages
Shop for fair trade, handmade items from around the world at Ten Thousand Villages, a non-profit shop in the Pearl District. You'll find unique jewelry, home decor, and gifts from dozens of artisans and 20+ countries.
Explore Downtown San Antonio
San Antonio River Walk
This iconic urban waterway is lined with shops, restaurants, and beautiful scenery. Stroll along the river or take a charming boat ride for a different perspective. During the holidays, the River Walk and its hanging trees are decked out in colorful Christmas lights. During holidays like Día de Muertos, you can also catch river parades with beautiful floats and live music.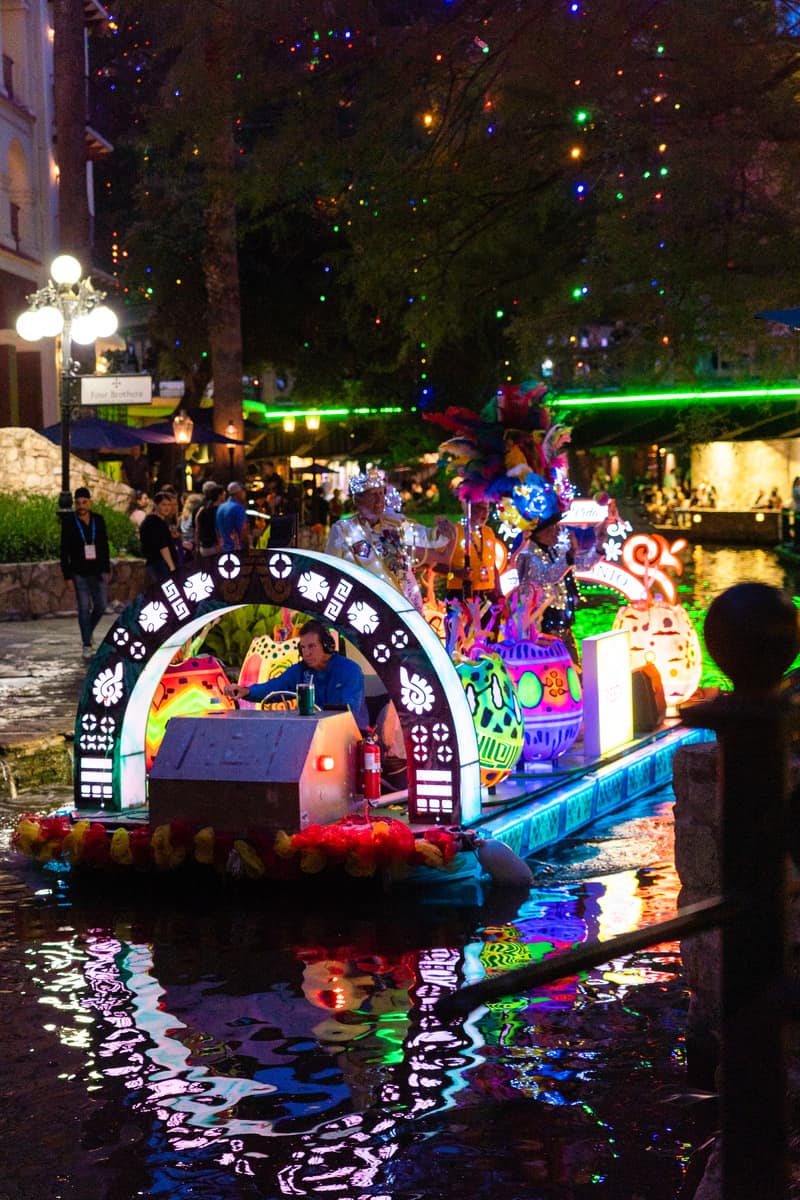 Rio Cruises
See San Antonio from a new perspective on a Rio Cruise. These narrated boat tours offer a relaxing and informative way to explore the iconic San Antonio River Walk. Tours depart daily from 10am to 10pm, with tours lasting 35 minutes.
You can also hop on board simply to traverse the area, with River Shuttles operating from 12pm to 8pm daily. Look for the Go Rio Shuttle schedule signs along the River Walk and boats labeled with Go Rio Shuttle signs.
If you contact one of the participating restaurants along the River Walk, you can also plan a dinner cruise in partnership with Rio Cruises. Dinners can host anywhere from 2 to 20 passengers. See their booking site for participating restaurants and available dates.
La Villita Historic Arts Village
As one of San Antonio's first neighborhoods, La Villita is now filled with galleries, shops, and restaurants.
Esquire Tavern (Hyatt Regency) + Speakeasy "Downstairs"
Step back in time at the Esquire Tavern. The oldest bar on the River Walk, it opened right after Prohibition ended in 1933, and possesses the longest bar top in Texas.
To match its rich wood and leather finishings, the Esquire Tavern has an extensive history and is even rumored to have ghosts in the basement. Then head "Downstairs" for a secret speakeasy experience.
The San Antonio Missions
Most everyone has heard of the Alamo, but did you know it is only a part of the San Antonio Missions? It's original name was actually Mission San Antonio de Valero.
A National Park Service site and the only UNESCO World Heritage Site in Texas, this collection of historic, former Spanish missions are vital parts of Texas history. They not only tell the story of the colonization of Texas, but most importantly, the displacement and suffering of the Natives who originally inhabited it.
Park Rangers offer guided walks of Mission San José at 10am and 11am daily (excluding the first Wednesday of the month), beginning at the Visitor Center. In the afternoons, Park Rangers are also out and about. Perhaps you'll catch them doing different demonstrations.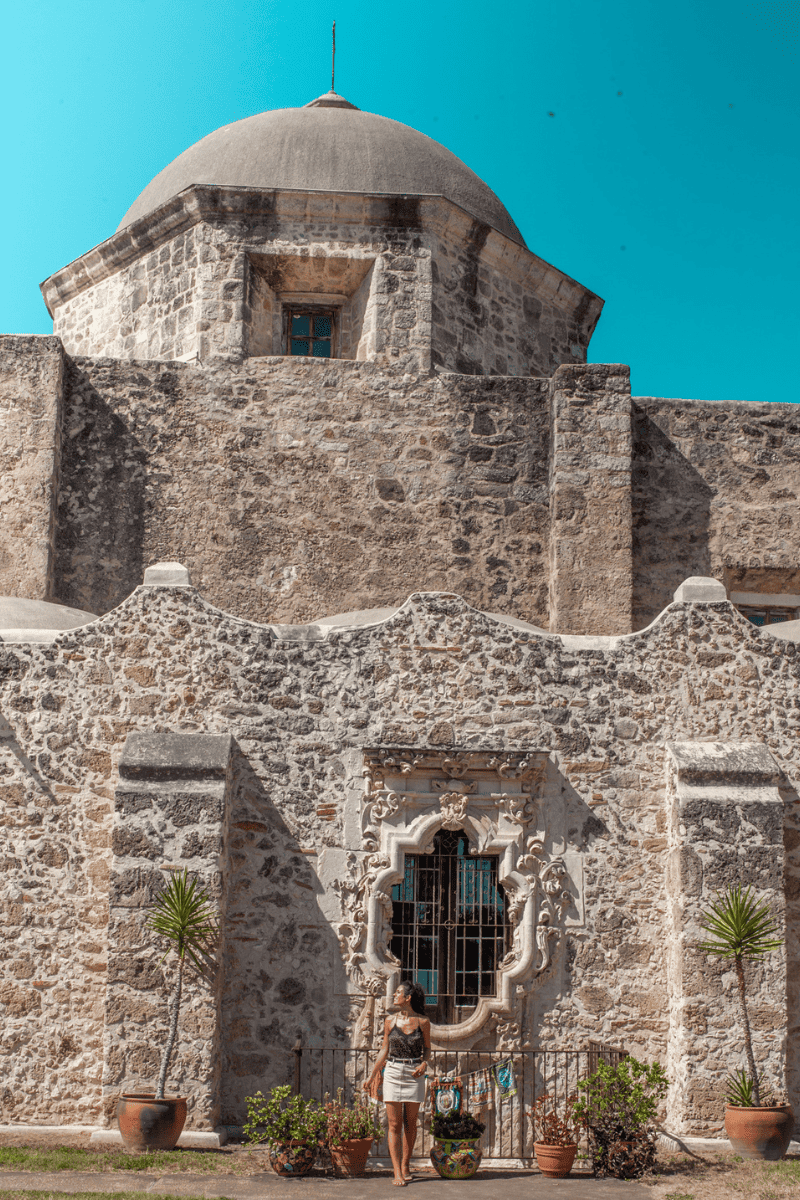 A self-guided tour is also a great option! The Mission Trails hike and bike trail within the San Antonio Missions National Historic Park includes five of the missions: Mission Concepción, San Jose, the Alamo, Mission San Juan, and Espada.
Although the Alamo is considered a stop along this path as well, it is excluded as a part of the Missions Historical Park. This is because it is actually owned by the State of Texas.
Immerse yourself in San Antonio's history even further and see how many of the 101 total historic sites you can visit. Even better, snap a photo of each one along the way!
Acequia Park
An additional stop along the Mission Trails hike and bike trail is Acequia Park. Visitors are welcome to fish, kayak, and picnic, with Espada Dam just across the way. This is the only remaining Spanish colonial dam in the city that is still functional.
The accompanying Espada Aqueduct also still exists! It is considered one of the most significant contributions of the Spanish colonials to the area.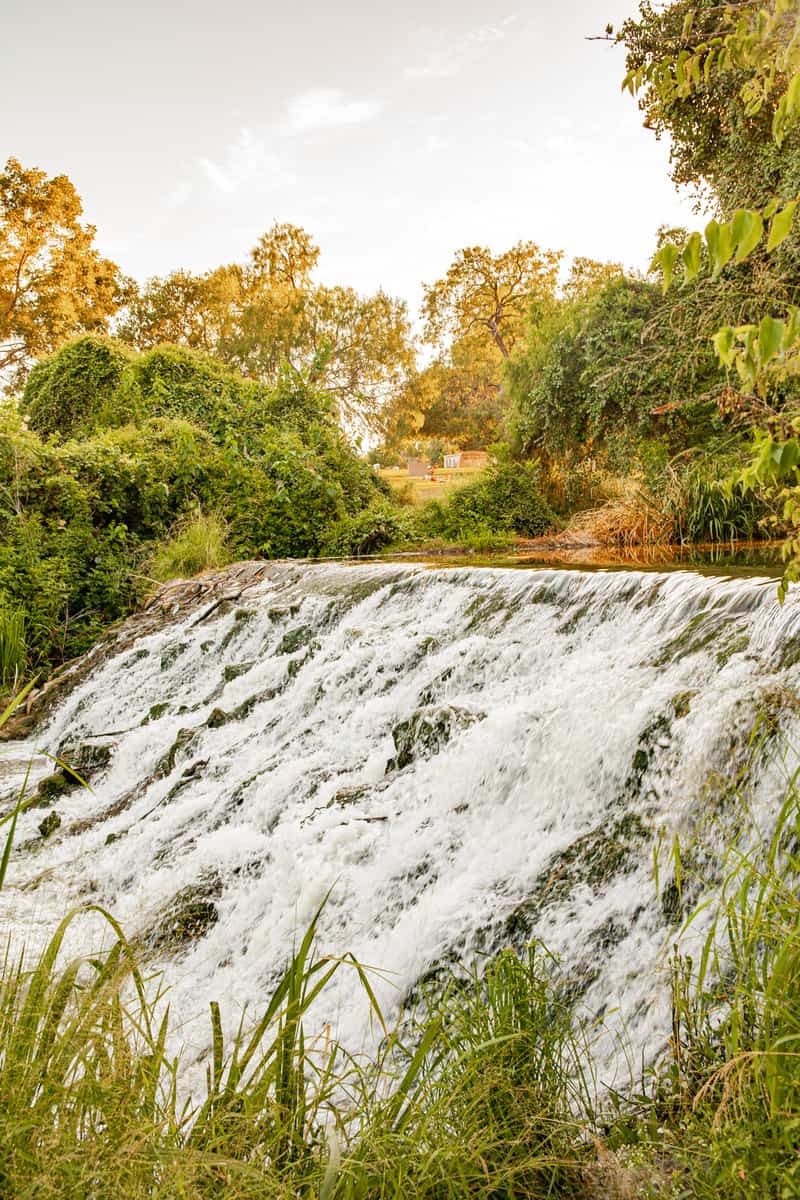 Historic Market Square
Known as the largest Mexican market outside Mexico, this three-block area of historic, downtown San Antonio is filled with locally made goods, festive music, and an array of food stalls. It includes El Mercado and the Farmers Market Plaza, which is made up of 32 shops and 80 specialty shops respectively.